Let's start by the answer to the question "Why Should I Eat Kale"? The answer is pretty simple and just stating that kale is one of the "superfoods" might not be enough for some people. So, let's go to the nutritional value and facts of kale.
One cup of kale contains:
33 calories
134% of the daily recommended vitamin C dose
133% of the daily recommended vitamin A dose
600% of the daily recommended vitamin K dose
10% calcium
10% vitamin B-6
5% iron
7% magnesium
9% potassium
0% cholesterol
3 grams of protein
Is that good enough for you? Let's take a look at the health benefits of consuming kale: lowered bad LDL cholesterol, better heart health, protection from cardiovascular diseases, cancer prevention, improved eye health, bone health, and last, but not least, consuming kale helps losing weight.
So, with that being said, let's take a look at some of the ways how to cook kale.
Boiling Kale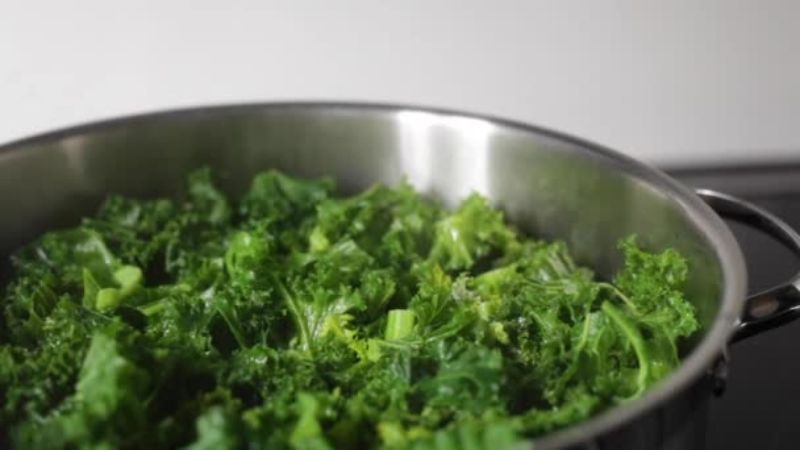 One of the simplest ways how to cook kale is by boiling the veggie. Boiling is an easy way to cook kale and add it to your diet. Add a cup or two of water to a large saucepan, sprinkle some salt and start boiling.
Once the water starts boiling, add two to three cups of kale. At this point, reduce the heat and simmer for a maximum of 20 minutes. Drain your kale and enjoy.
Cooking Kale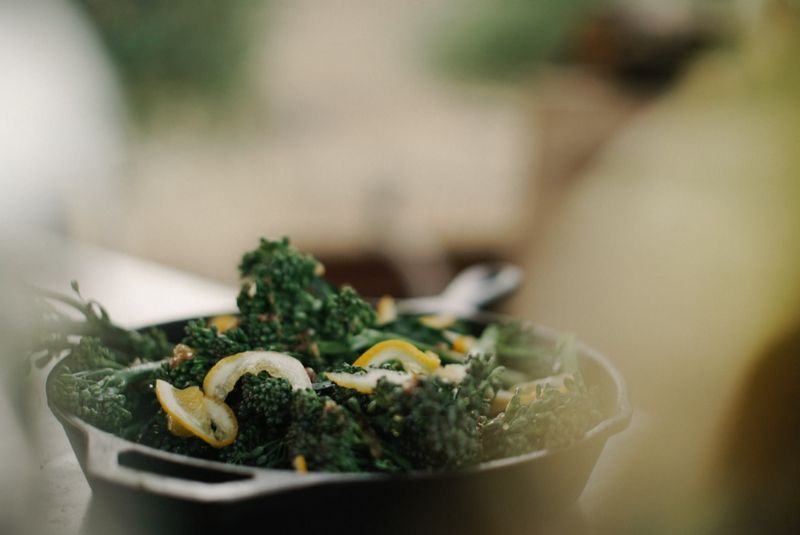 Get a large skillet, and then add some olive oil in it. Heat the oil, and then fill the skillet with the kale. Sprinkle some salt and pepper to season the vegetables, and then cook until tender. While cooking, make sure to constantly and frequently toss the vegetables.
Baking Kale
View this post on Instagram
Start by heating the oven to a temperature of 300 Fahrenheit degrees. Place baking sheet with parchment paper. While the oven is heating, make sure to wash kale with water. You can add two to three cups of kale.
Once you've placed the veggies, sprinkle some sea salt and olive oil. Bake 20 minutes, and you'll get tasty kale chips that are as crispy as they are fresh.
Creamed Kale
View this post on Instagram
It is a recipe that I've found to be one of the best when you want to hide the taste of kale that can be repulsive to some people. You need one tablespoon of butter, five to six cups of kale (uncooked), 1/3 cup of sour cream, 1 cup of onions, water, sea salt and black pepper.
Start by melting your butter in a skillet and as you do so, add the onions. Cook for five minutes on low heat, after which you need to remove the onions and place them aside.
In the same skillet that you used to melt butter and cook onions, ad kale, water and salt and pepper for seasoning. Raise the temperature to medium, and for 10 minutes, or until all the water (roughly one cup) has dissipated.
Drain your kale in a strainer. In a separate bowl, whip your crème until you get a smooth mixture. In the original skillet, mix kale, onions and sour crème. Wait until they warmed through, and now add some seasoning for taste.
Steamed Kale
View this post on Instagram
Not everyone has a streamer basket, but almost everyone has a microwave oven. That being said, I can tell you a way how to cook kale with your microwave.
You need a bowl that is safe in the microwave, to begin with. Add kale to the bowl, and just a tablespoon of water since kale has enough water to steam itself.
Cover with a paper or plastic wrap, but make sure to make a hole in the top of the plastic wrap. For two cups of kale, you need to heat your microwave on high for two minutes. Drain the water, and enjoy your kale.
Storing Kale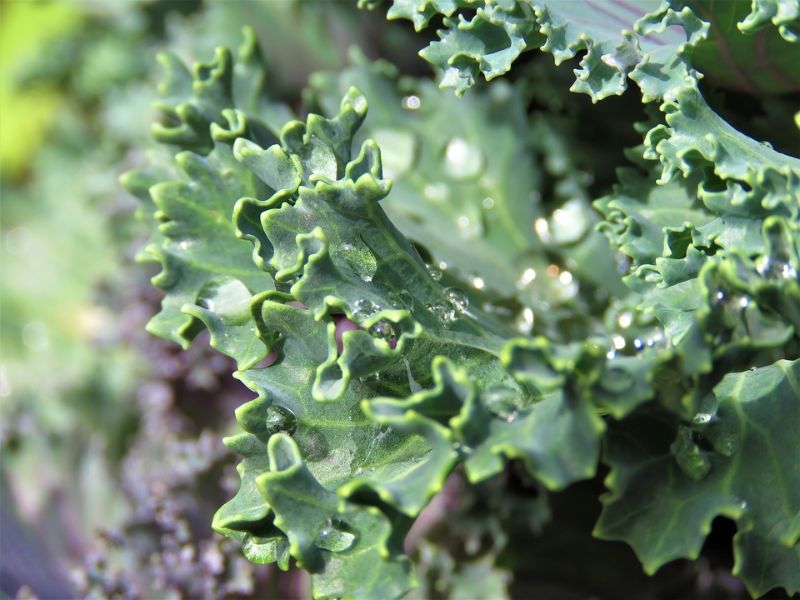 It is best to buy kale during the season, which is usually fall and winter. When buying kale, look for leaves that have rich colours and moist stems. Avoid yellow leaves at all cost.
Smaller leaves are sometimes better because they are more tender. When you buy bundles of kale, store them in a plastic bag for up to three days.
If you store kale for more than three days, the flavour will become bitter and stronger. Wash kale just before you cook, not when you buy and store. Wash in cold water, and make sure to wash thoroughly. If not washed well, kale can be gritty in taste.
READ NEXT: Healthy Kale Smoothies Prepared In 28 Addictive Ways