It's been two years since "How I Met Your Mother" ended, and we still cannot get over the finale. Some people hate it, some people love it. But no matter what is your opinion on the finale, there is no denying that How I Met your Mother influenced our lives in so many different ways. You don't usually watch a sitcom for some wise words, but HIMYM dishes some pretty good wisdom. Barney, Ted, Lilly, Marshal and Robin taught us so many things about life, we have to go back to them from time to time. That being said, here are 42 of the best quotes from our favorite show.
1.You may think your only choices are to swallow your anger or throw it in someone's face, but there's a third option: You can just let it go, and only when you do that is it really gone and you can move forward – Ted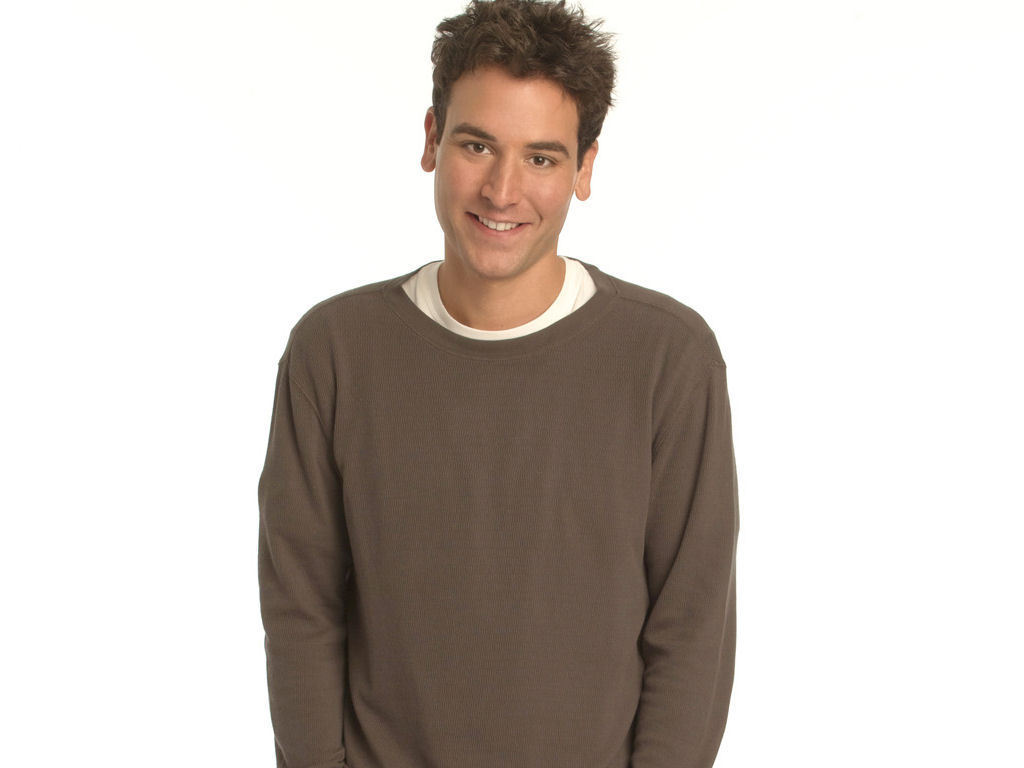 Ted spent so many years trying to let Robin go, and he finally did in the final season. But through the years, it took everything Ted had to let Robin go, just so he can find a new love interest. We all need to move forward in life. As the saying goes, "Life goes on".
2. Because sometimes, even if you know how something's going to end, that doesn't mean you can't enjoy the ride – Ted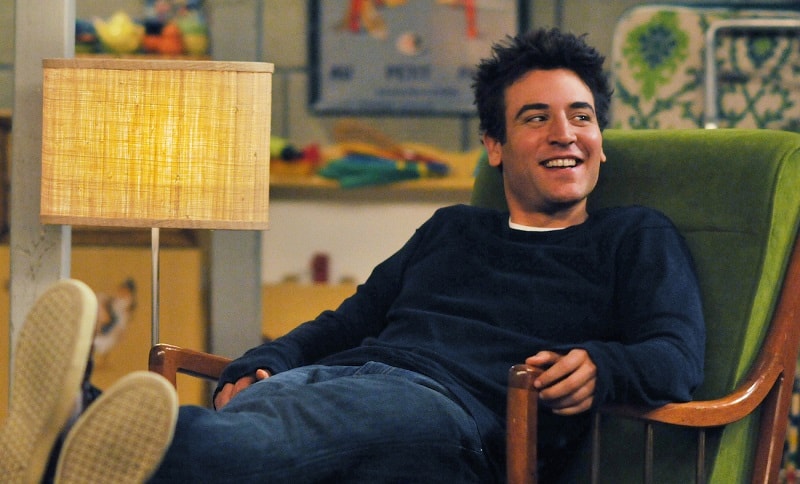 One of the best quotes I've heard about life. Yes, sometimes we all know something is not going to work out. But that doesn't mean that an adventure here and there hurts. You just have to enjoy while it lasts, and carry about the consequences later. Enjoy the moment, if you like.
3. Whenever I'm sad, I stop being sad and be awesome instead –Barney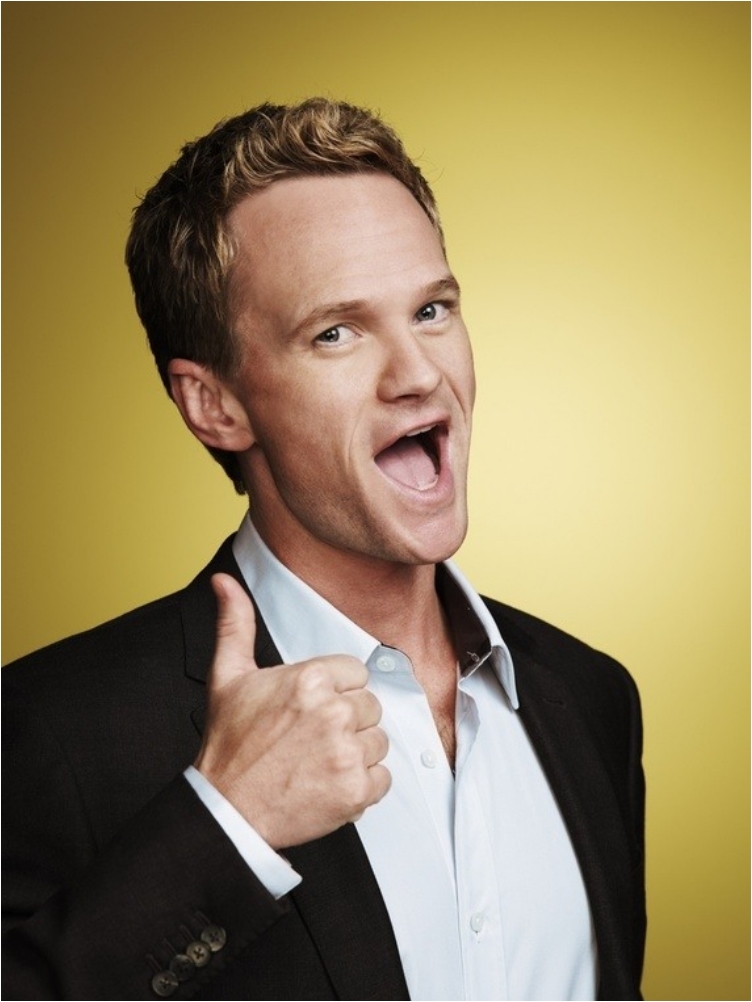 They should print this on every motivational poster everywhere around the world. Nothing beats pep talk from Barney Stinson. While he got sad several times through the show, he always returned more awesome than before.
4. We struggle so hard to hold on to these things that we know are gonna disappear eventually. And that's really noble – Lily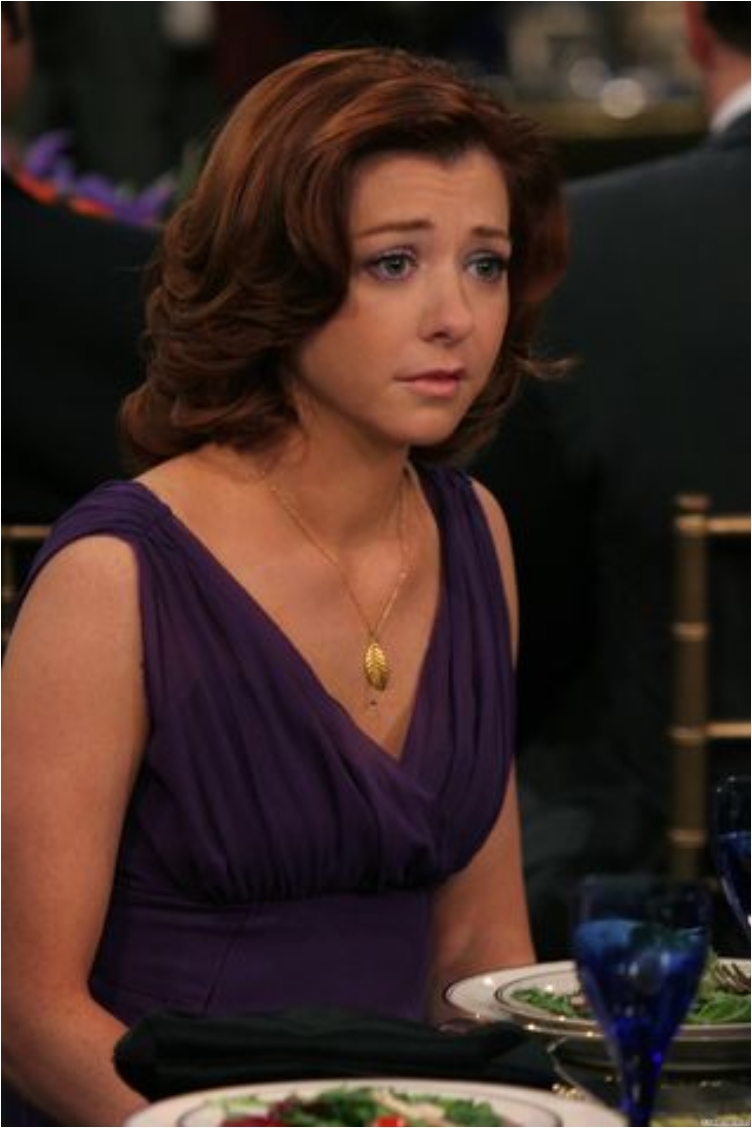 Through the course of the show, letting go and holding on to things was a common theme. Ted was holding on to Robin for so long. And according to Lily, holding on is noble, even though we have to let things go sometimes.
5. That's how it goes kids. The friends, neighbors, drinking buddies, and partners in crime you love so much when you're young, as the years go by, you just lose touch. You will be shocked, kids, when you discover how easy it is in life to part ways with people forever. That's why, when you find someone you want to keep around, you do something about it – Ted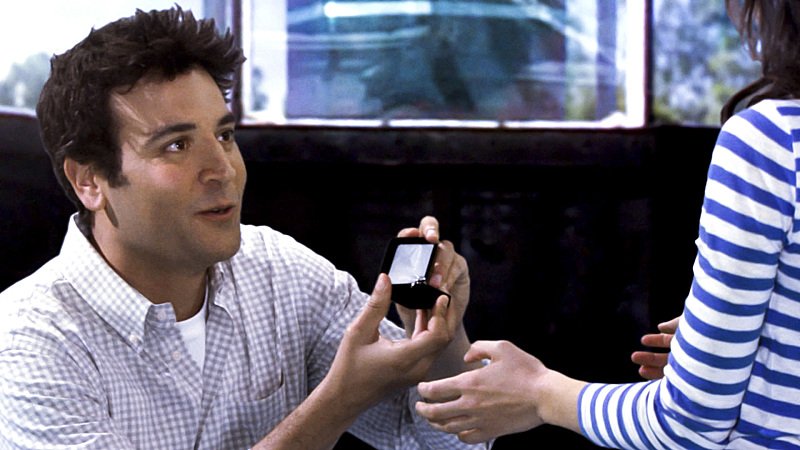 I would use this for a wedding ceremony speech. Wouldn't you? When you find that special someone you want to be around, you have to do something. Otherwise, you might lose that person. Forever!
6. If you keep giving up on people so quickly, you're gonna miss out on something great – Robin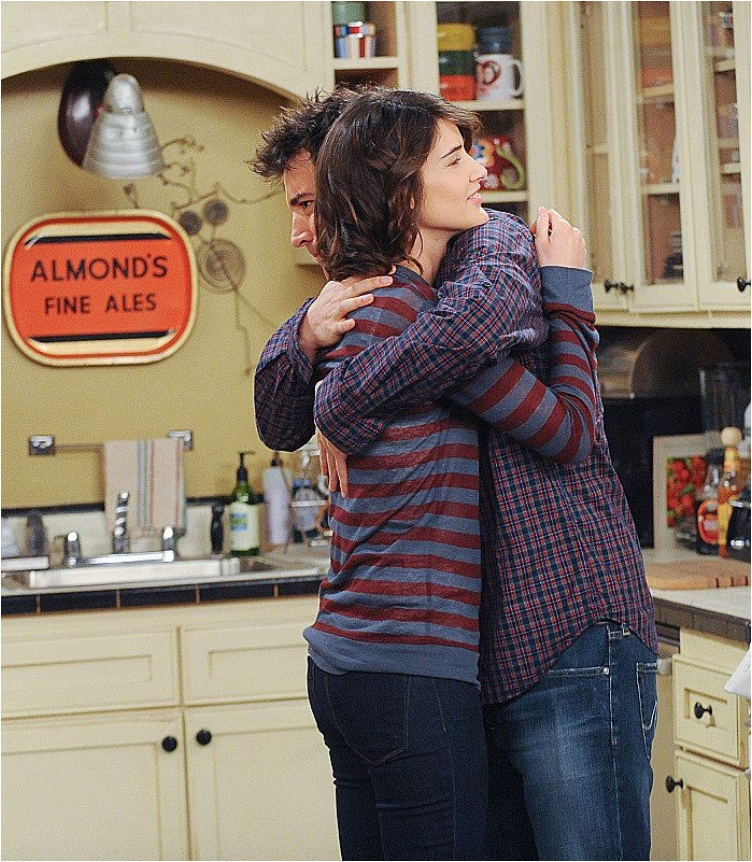 We rarely heard Robin speak on love during the show. She was not your prototype woman, she was more of a manly woman. But every now and then, Robin dished some wise words on love. And she is right, you cannot give up on people quickly.
7. If you're looking for the word that means caring about someone beyond all rationality and wanting them to have everything they want no matter how much it destroys you, it's love. And when you love someone you just, you…you don't stop, ever – Ted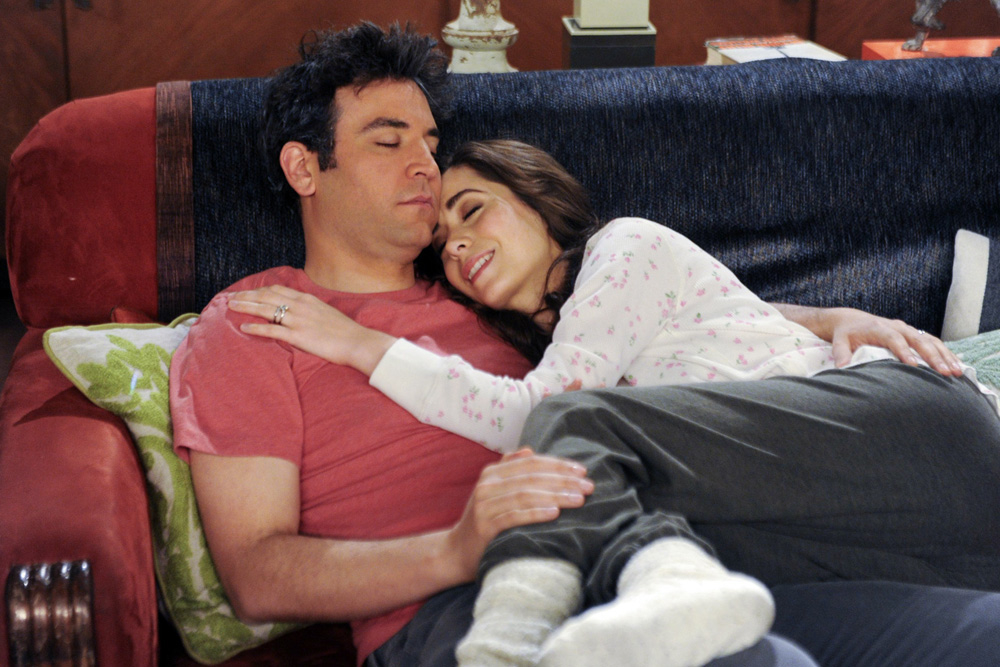 The quote goes later for how you have to fight always for the person you love, and that you cannot stop fighting for. If you give up fighting, then it is not love. But for that one person you love, you fight to the very end. Because as we saw it, Robin and Ted end up together. Who knows, you might end up with your Robin.
8. I realized that I'm searching, searching for what I really want in life. And you know what? I have absolutely no idea what that is –Barney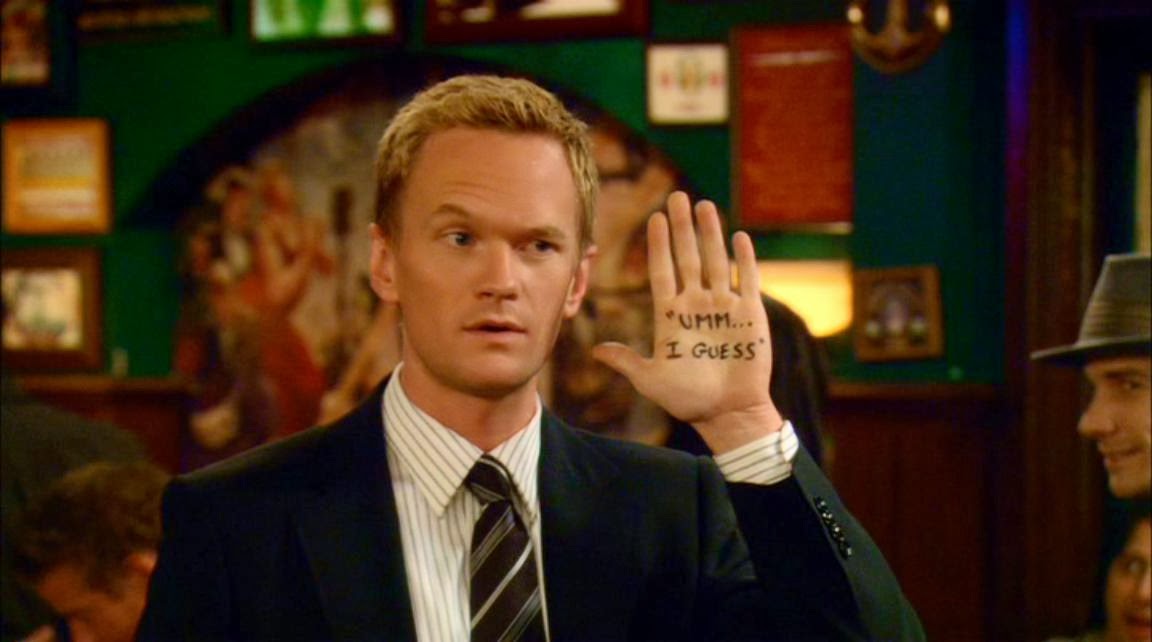 We all get to a point in life where we don't know what to do. We feel lost. And there is nothing wrong in feeling lost at times. The only thing you can do at that point is continue searching, trying to find the best version of yourself and what you really want.
9. If you're not scared then you're not taking a chance. And if you're not taking a chance, then what the hell are you doing anyway? – Ted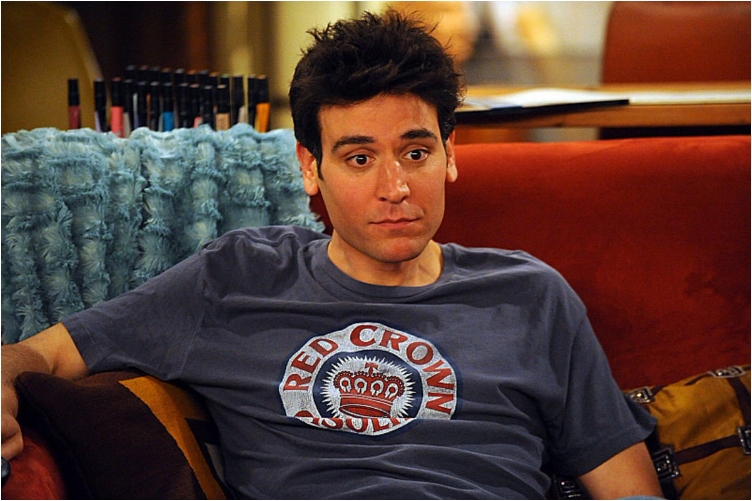 Love can be scary. Hell, even life can be scary at times. But that is the beauty of it. When you are scared of something, you know it is worth fighting for. And no matter how scared you are, you need to take that leap of faith and take a chance
10. When you meet the right person, you know it. You can't stop thinking about them. They are your best friend and your soul mate. You can't wait to spend the rest of your life with them. No one and nothing else can compare – Klaus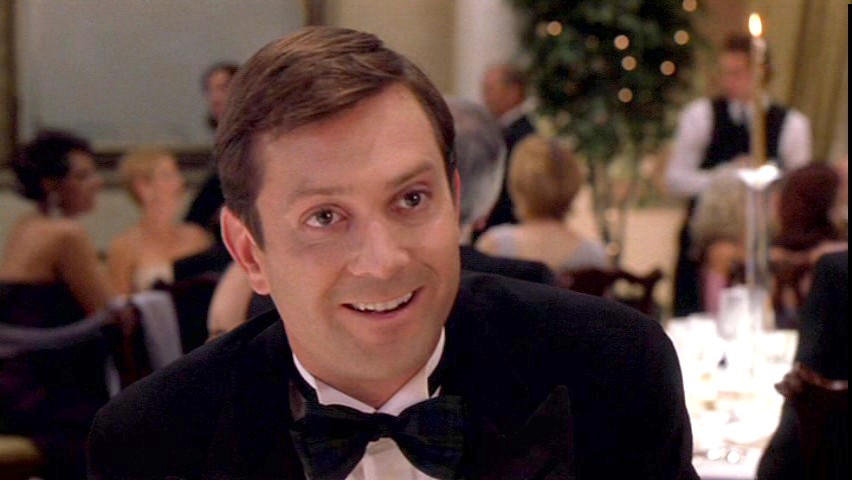 In the end, Klaus said the best thing about love and the right person. And he was absolutely right. Nothing compares to that one person you know you want to spend your life with. You just know it. You feel it inside you.
11 .I finally found the one, Marshall. Her name is Bacon – Ted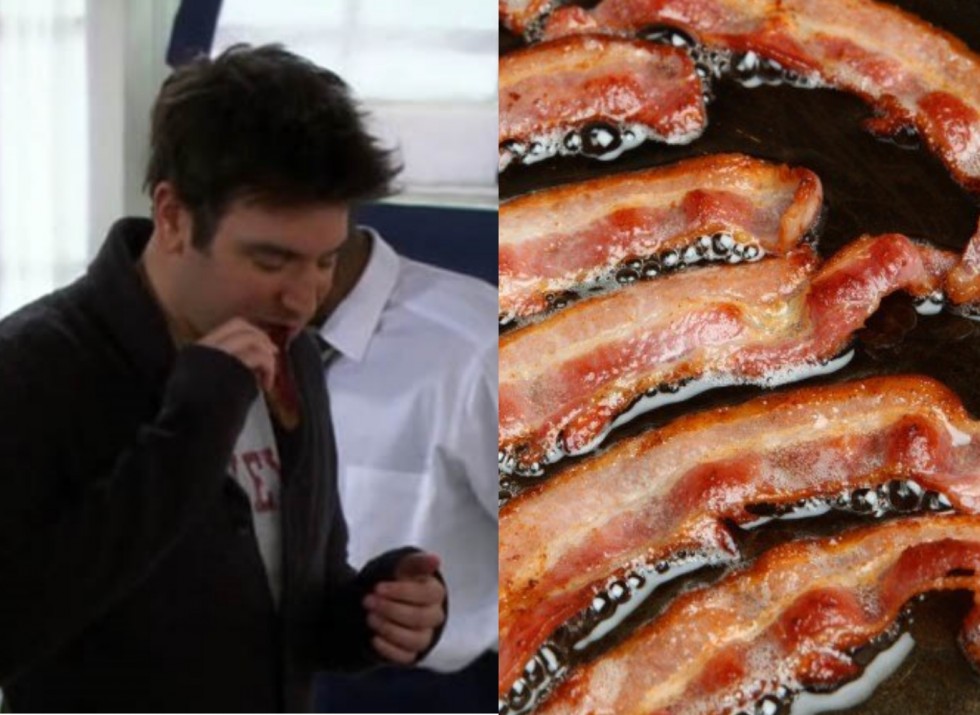 We need some comedy relief here, and that is exactly what Ted provides. In the last season, Ted finally tasted bacon, and he fell in love instantly.
12. The future is scary, but you can't just run back to the past because it's familiar. Yes it's tempting, but it's a mistake- Robin and Barney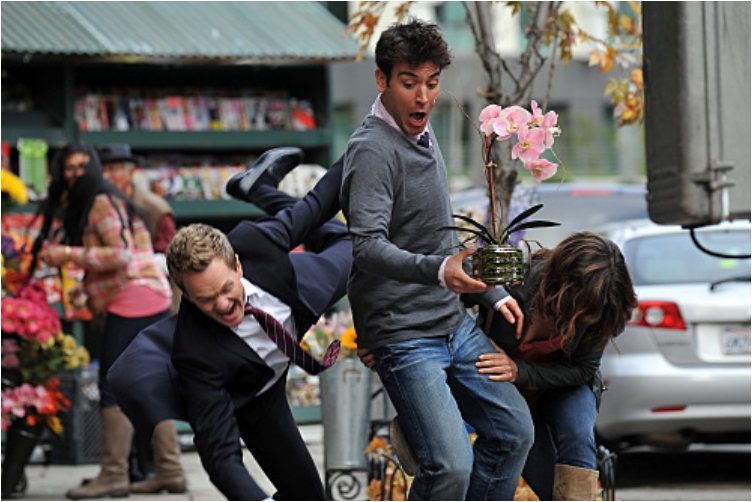 Every once in a life, all of us run back to the past. We make the same mistake over and over. We enjoy the familiarity and the comfort of the past. But by doing that, we are stuck in the same place. As we said before, the only way is to move forward
13. Shouldn't we hold out for the person who doesn't just tolerate our little quirks but actually kinda likes them? – Ted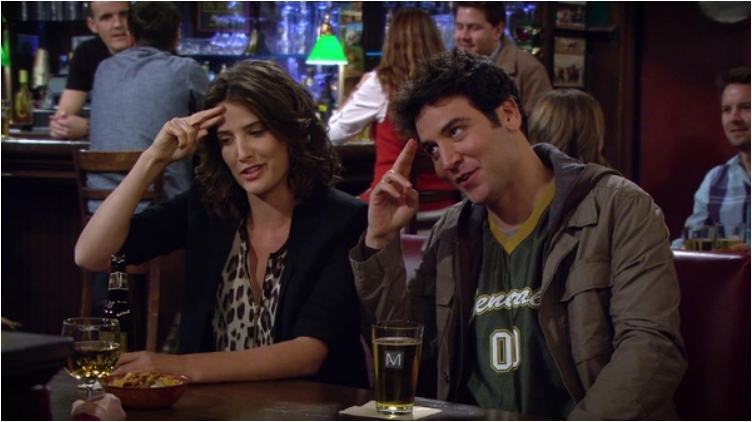 We all dream of finding this type of love. A person that enjoys our mistakes. Someone who truly loves us for who we are. And he or she is not just tolerating our "quirks", but likes us because of them. Because of who we are due to our quirks
14. I used to be in such a hurry all the time. Everything was so urgent. Now I figure, if it's going to happen, it'll happen when it happens. I'm not going anywhere; she's not going anywhere. What's the rush, right? –Ted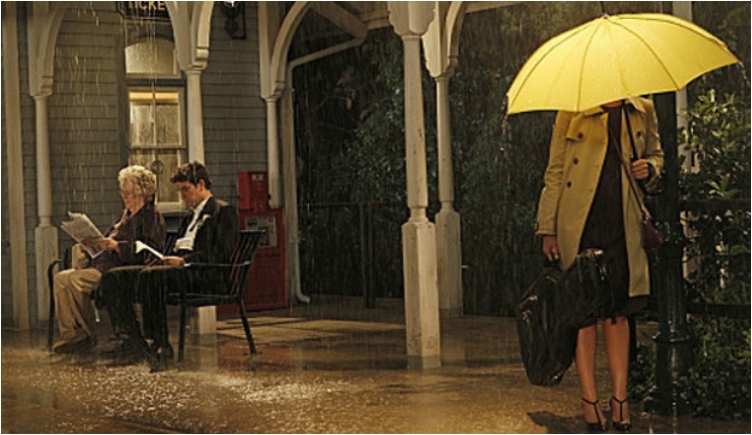 This might not be the best advice for people, but truth be told, you cannot spend your whole life running and rushing things. Sometimes you just have to let time do its magic.
15. Revenge fantasies never work out the way you want – Marshall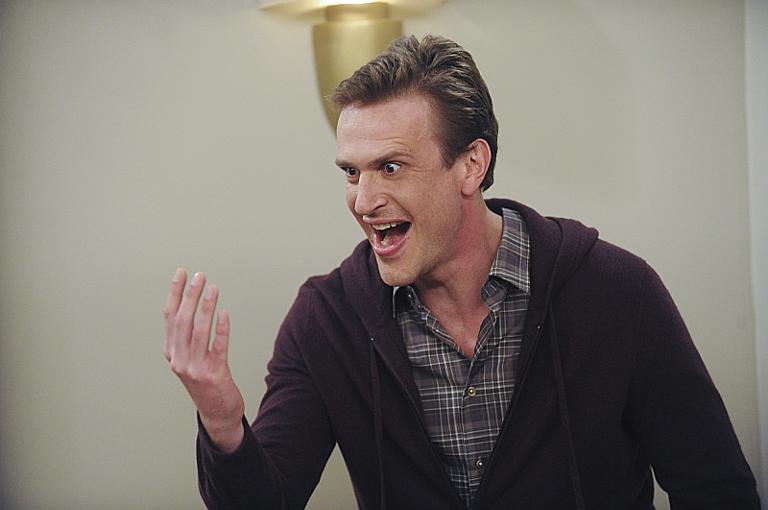 Marshall was one to share wisdom on life, society and everything in between. While others were busy sharing wisdom on love, Marshall was explaining life to us. And the reality about revenge fantasies is that they do more harm than good to us. We get obsessed with revenge, we forget to enjoy life
16. Being in a couple is hard. And committing, making sacrifices it's hard. But if it's the right person, it's easy. Looking at that girl, and knowing she all you really want out of life, that should be the easiest thing in the world. And if it's not like that, then she's not the one – Marshall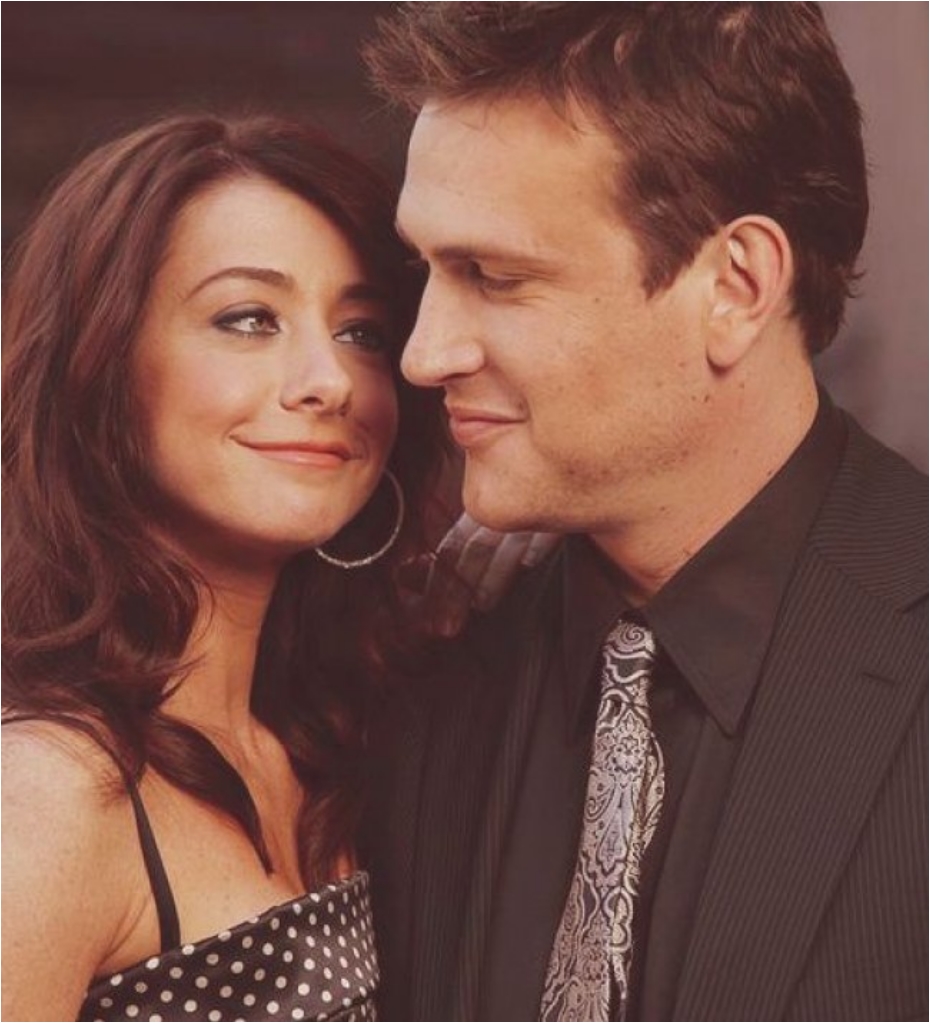 For everyone having cold feet before a wedding ceremony, dial Marshall Eriksen ladies and gentlemen. He can really put you back on track. Marshall gave this speech when one of their friends wanted to call off the wedding
17. But love doesn't make sense! You can't logic your way into or out of it. Love is totally nonsensical. But we have to keep doing it or else we're lost and love is dead, and humanity should just pack it in. Because love is the best thing we do – Ted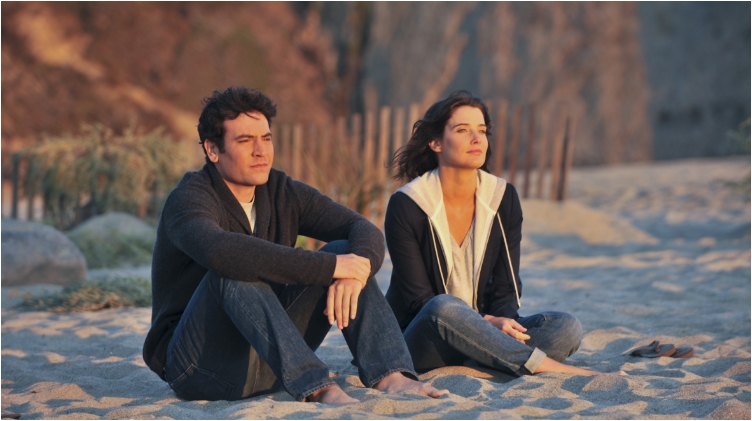 Truth be told, you can make a list about love quotes just from Ted. He went through so many things in life, had to endure so many things to get to the finish line, and in the end, he managed to get there. And he is right about logic. Love can never be about logic. Love is about that burning feeling inside your heart, not your mind.
18. The littlest thing can cause a ripple effect that changes your life – Ted
If you've seen the show The Flash, you know how ripple effects work. You change one little thing, and the whole world changes. HIMYM taught us that long before, by showing that even the smallest things can change our lives.
19. That's life, you know, we never end up where you thought you wanted to be – Marshall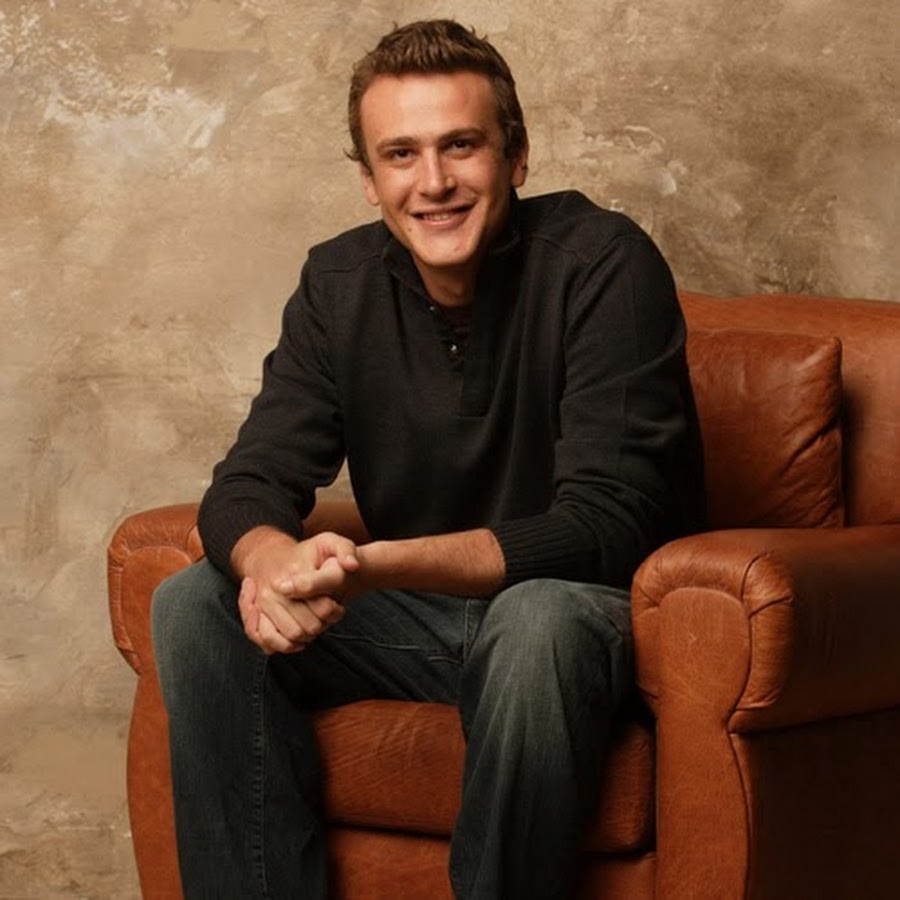 For those of you with a plan out there, I must disappoint you. Your plan will never be fully realized. Yes, you might achieve something from your plan, but it will never turn out to be the way you liked. For example, many of us dream to be married with kids by the time we are 25. I know many that are pass that age limit and are still single
20. Lily, there are a million reasons why I love you. You make me laugh, you take care of me when I'm sick, you're sweet, caring and you even created an egg dish and named it after me. She puts a little Italian dressing on the eggs before she cooks them, it's called Eggs Marshall and it's awesome. But the main reason is you're my best friend, Lily. You're the best friend I've ever had – Marshall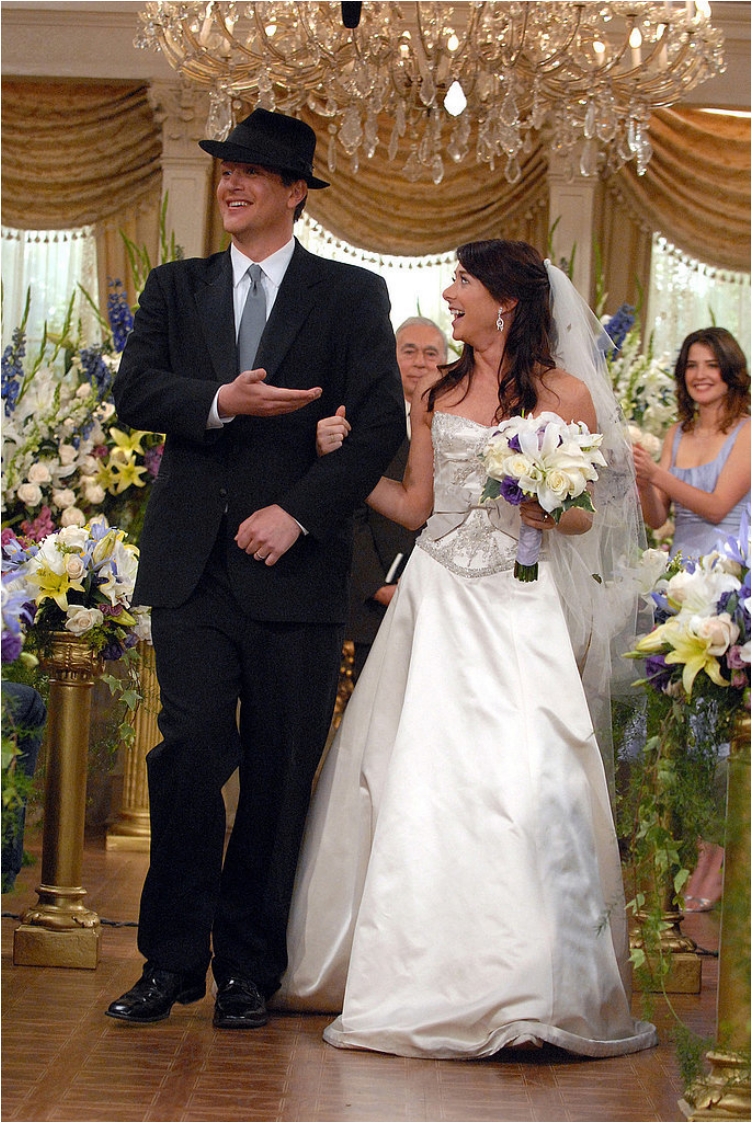 Love is all about friendship. You can say that married people are actually best friends with a bit of sex thrown into the mix. And Marshall paints the picture perfectly.
21. We're going to get older, whether we like it or not, so the only question is whether we get on with our lives or desperately cling to the past – Ted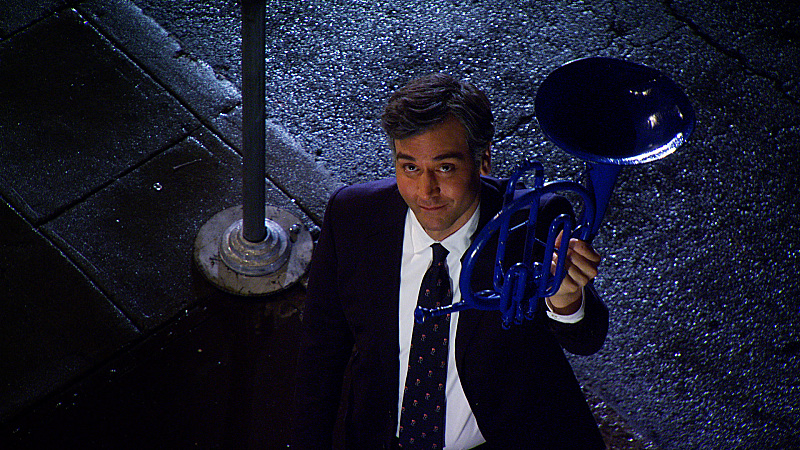 As mentioned, the light motif of HIMYM is letting go on the past and moving on. Same as Ted, you should ask yourself whether you accept what is happening, or cling to the past.
22. Look, you can't design your life like a building. It doesn't work that way. You just have to live it, and it'll design itself – Lily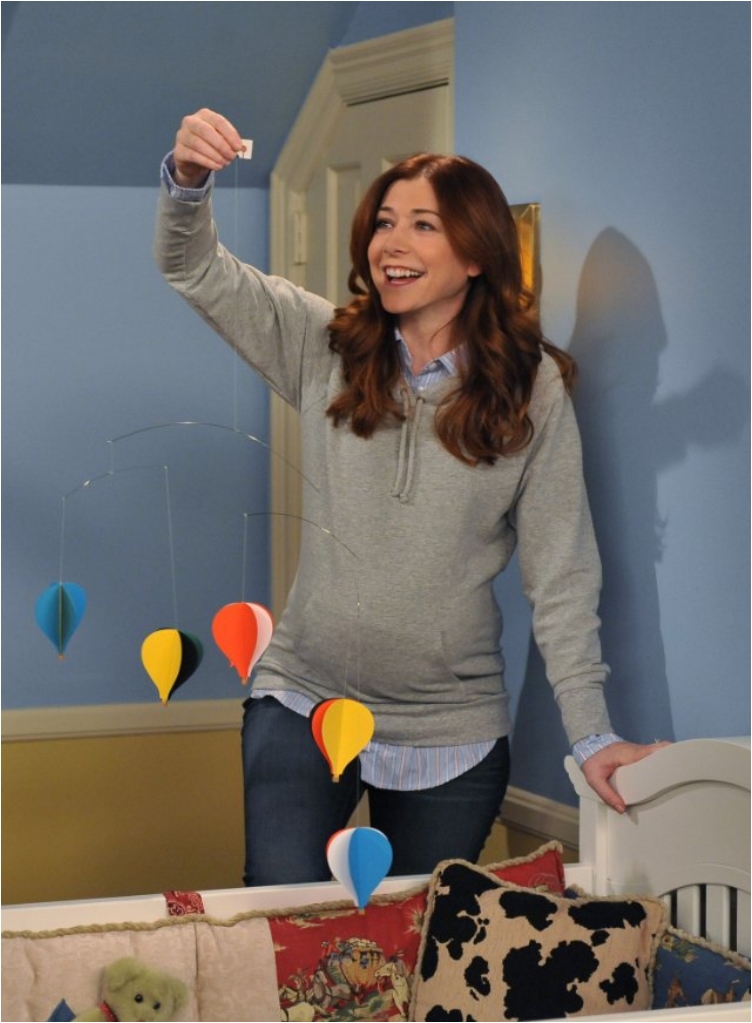 Lily and Marshall were couple, and it is only logical that their thinking is alike. Their quote about how you plan your life, and how you are trying to fulfill the plan is very similar. Ted might have been an architect, but sadly for him, you cannot design life as a building.
23. Everyone has an opinion on how long it takes to recover from a breakup – Ted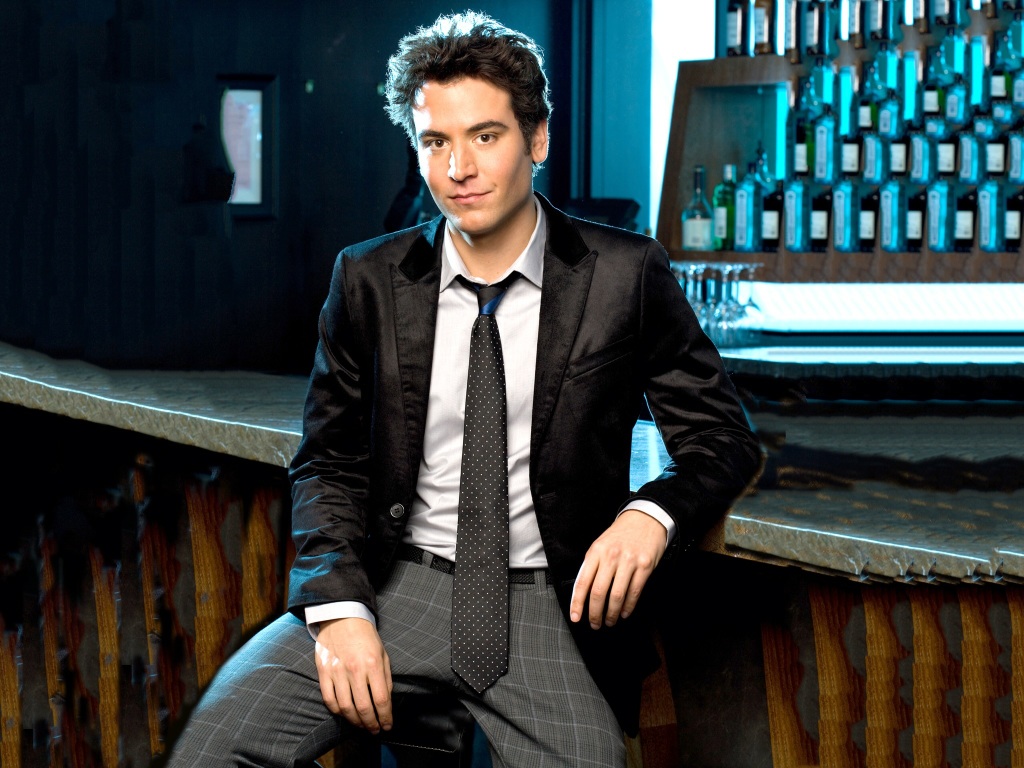 One of the harsh truths in life is that when you break up with someone, all of your friends will have an opinion when you are ready to move on. But the reality is that nobody knows. You are the only one that can feel whether you are ready or not.
24. There are a lot of little reasons why the big things in our lives happen – Ted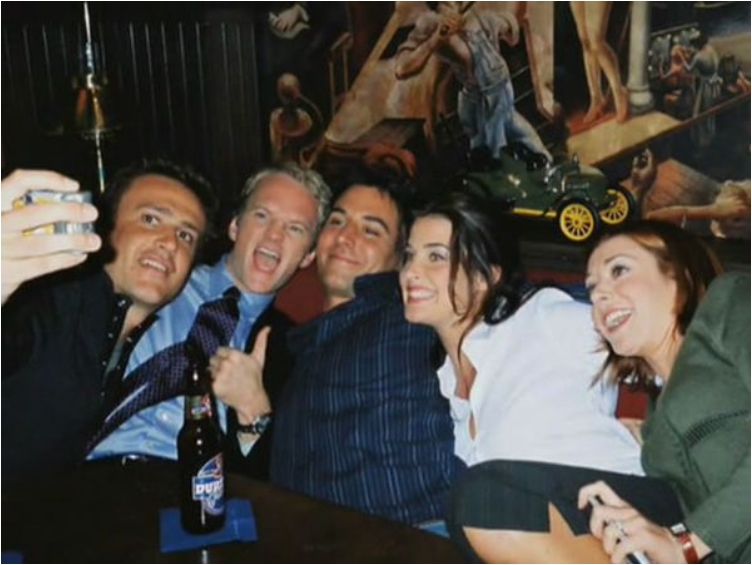 You might not believe in karma, but there are things in life that happen for a reason. Whether we like it or not, we are not completely in control of our own life.
25. There are two big days in any love story: the day you meet the girl of your dreams and the day you marry her – Ted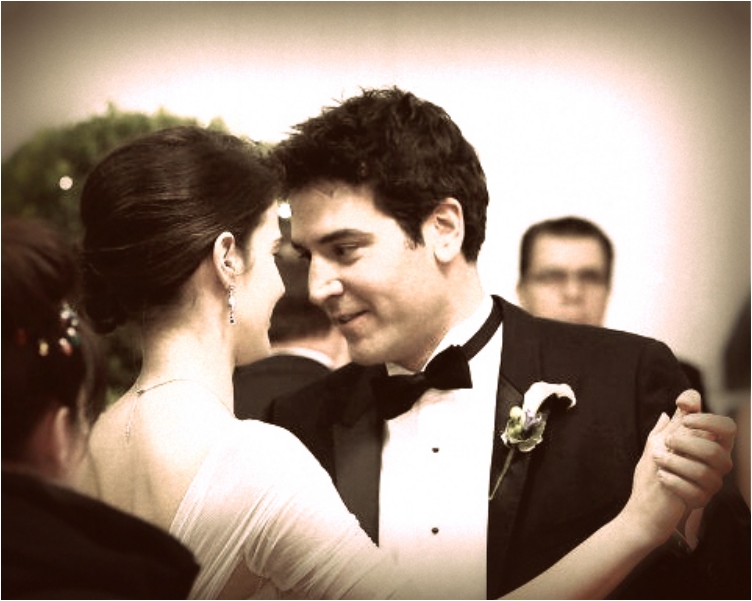 The thing all men crave for is finding the girl they will love to the end of their days, and then marrying her. Hopefully, she will say YES.
26. Whether a gesture's charming or alarming depends on how it's received – Ted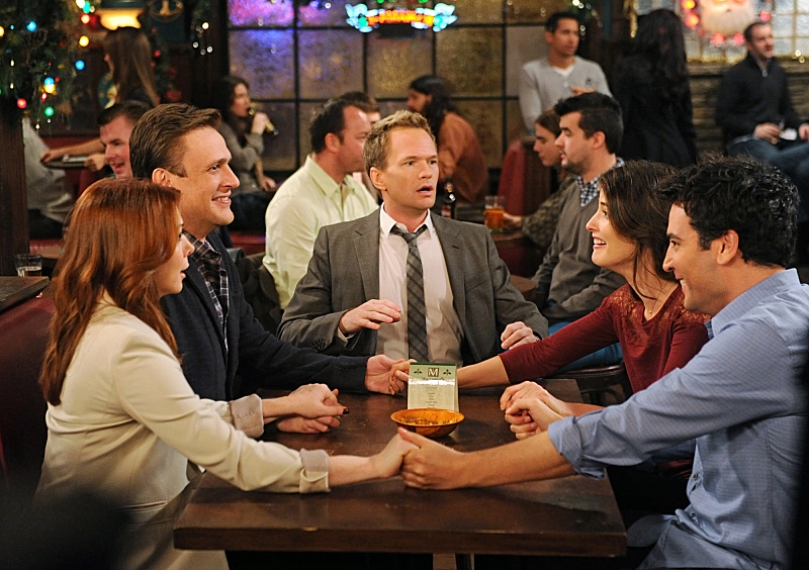 There were a lot of arguments on the subject of gestures in the particular episode, but in the end, they all agreed that the recipient is the one determining whether a gesture is charming or alarming. If you like the person, his grand gesture will be charming. However, if you have no feelings for him/her, no matter how grand the gesture, it will be seen as alarming
27. Somewhere along the line, I forgot to pursue my dream, and now I'm old, and I'm a mom, and it's just too late for me – Lily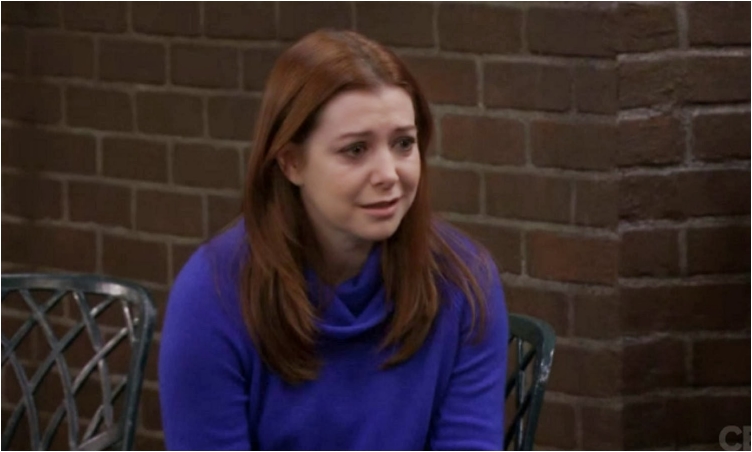 There was a point in HIMYM when Lily was feeling down because she missed on her career opportunities. Truth be told, we all feel disappointment and regret at times. But we cannot let that feeling obsess us and fill us with hate
28. I get recognized one time, and I start thinking I'm Julia Roberts. I'm no VIP; I'm not even an IP; I'm just a lonely little P sitting out here in the gutter – Robin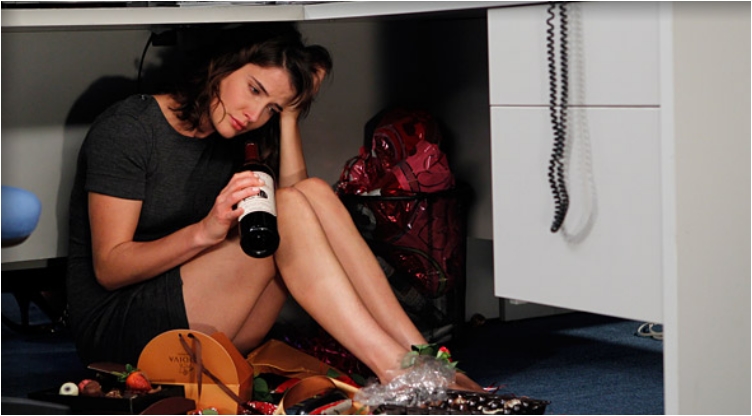 Many people think they are famous if they get recognized one time. Well, Robin was there to show us that being recognized once is nothing spectacular. You have to stay humble. Otherwise, you are deemed for disappointment.
29. Tonight, we'll make a memory that will never be tarnished. Then, when we're old and gray, we'll look back on this moment, and it'll be perfect – Victoria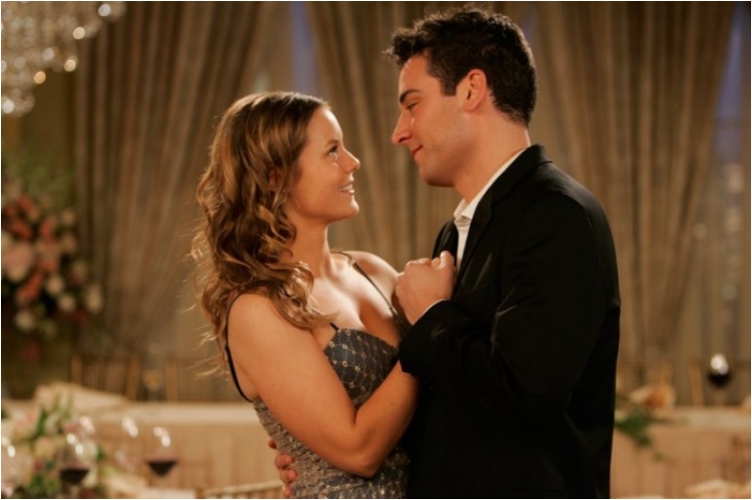 When Ted met Victoria for the first time, she suggested they share a memory that won't end with them kissing. Instead, they will get all the good things of the date, but without the goodbye
30. Why am I constantly looking for reasons not to be happy?  – Robin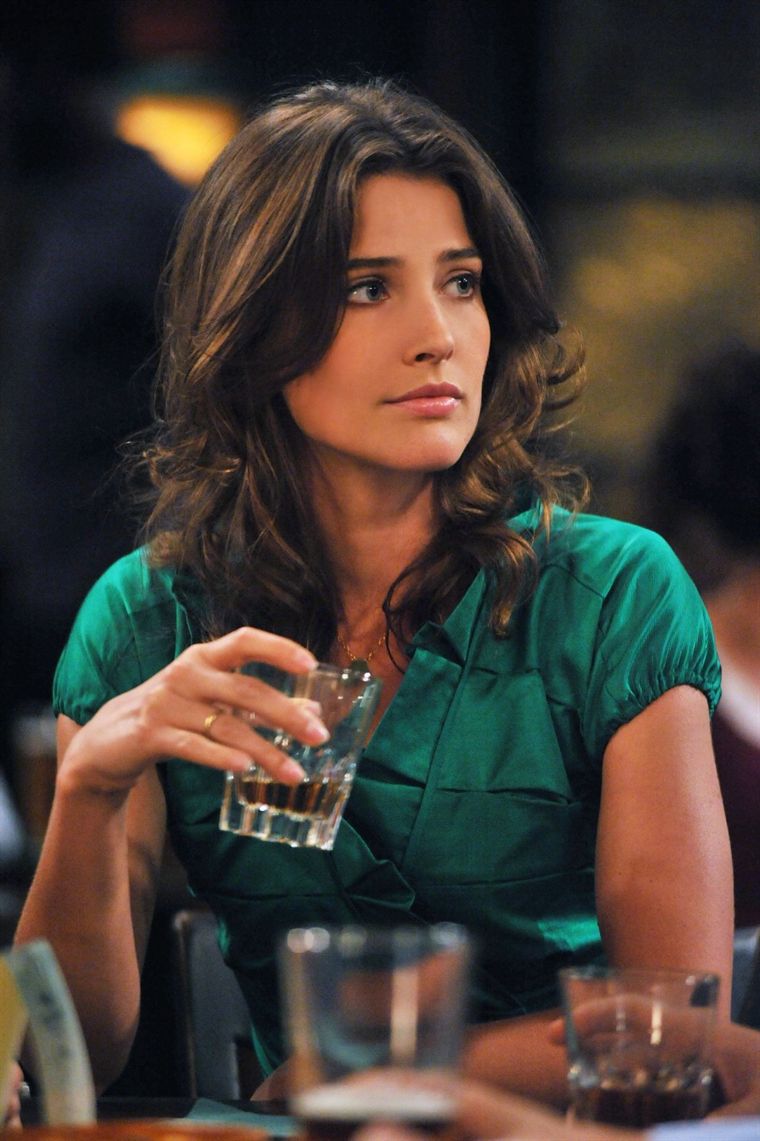 I am sure everyone of us has asked this exact same question at least once in his/hers life. I've read something along the lines going "Why be miserable when you can be happy instead". Ditch that negativity and chose to be happy.
31. It's like Descartes says, "In order to determine whether we can know anything with certainty, we first have to doubt everything we know – Ted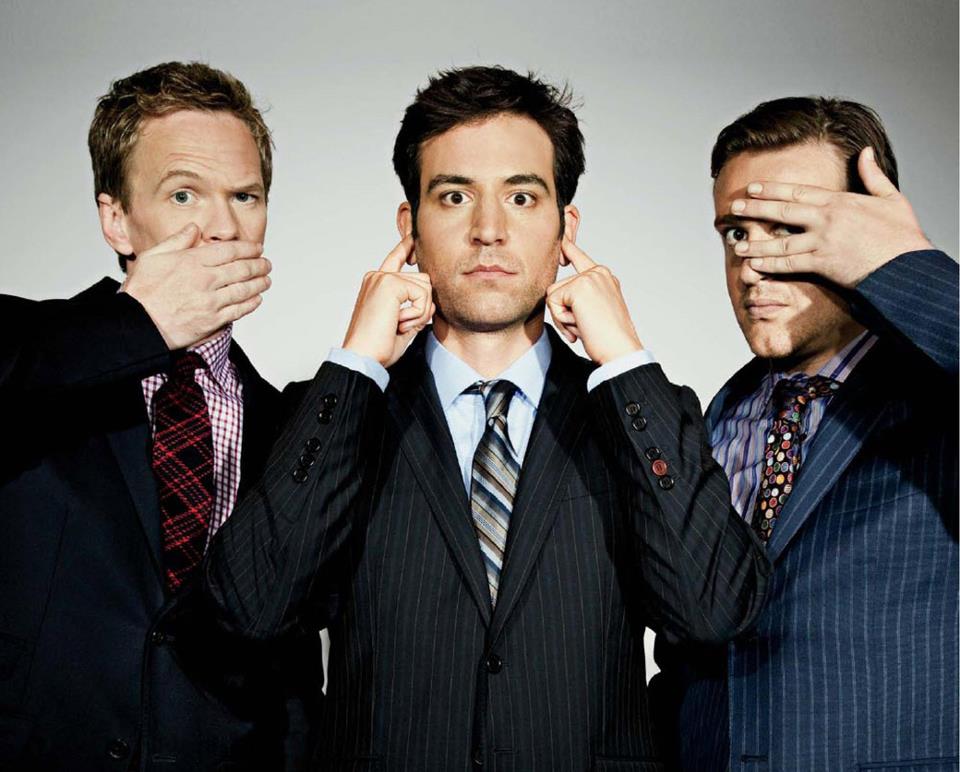 We can also give credit for this quote to Descartes, but hey, it was Ted that spoke it. But the approach is spot on. Before you can trust someone, and be certain about something, you must first doubt it. It takes a while for someone/something to earn your trust.
32. Sometimes we search for one thing but discover another – Barney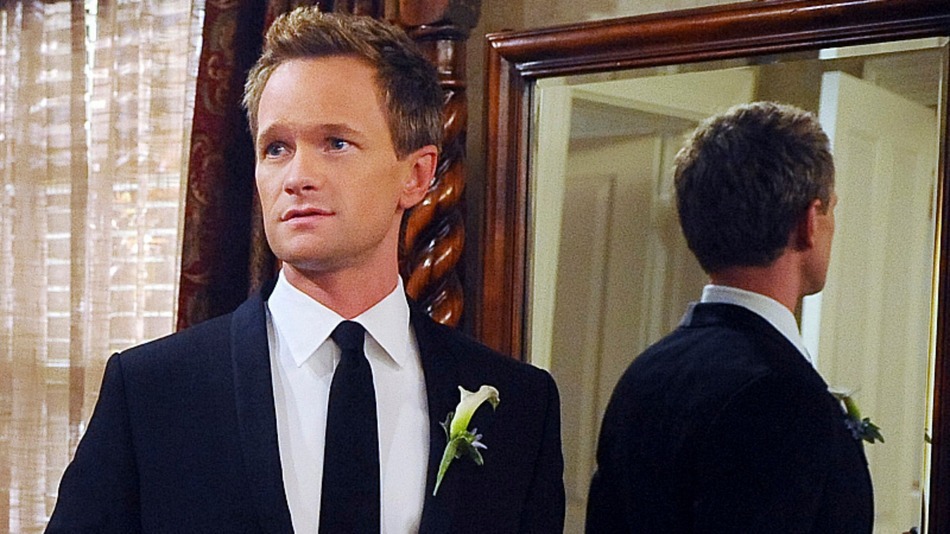 You never know where life takes you. And that is the beauty of the ride. It is like you are going shopping for a blouse, but you find great jeans and you end up buying them.
33. Oh my god, look at you cowards. So afraid of any kind of change. So terrified of anything new. So, so desperate to cling to anything comfortable and familiar – Robin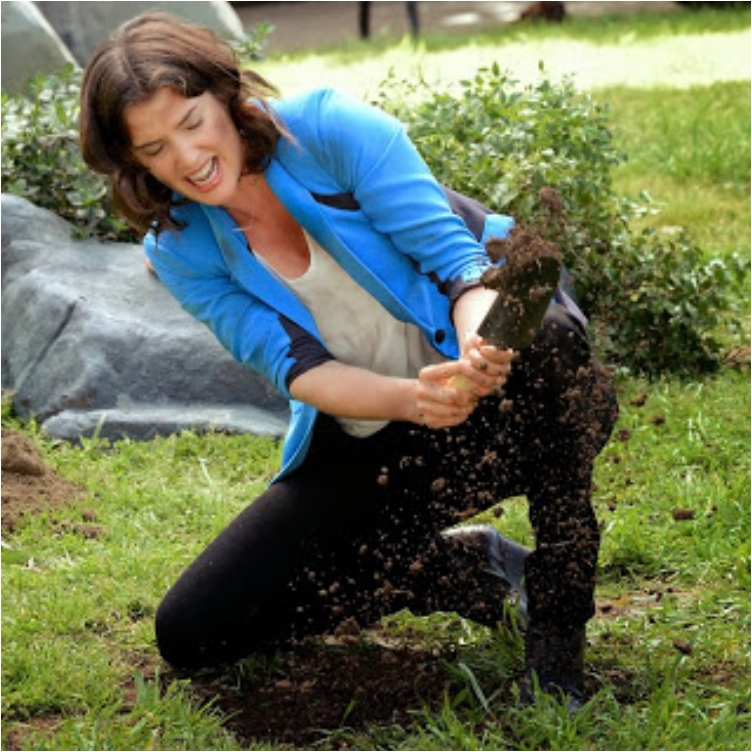 Robin had quite the few quotes regarding clinging on the past and familiar territory. She dished some words time and time again how you need to take a leap of faith and continue.
34. You can't just skip ahead to where you think your life should be – Lily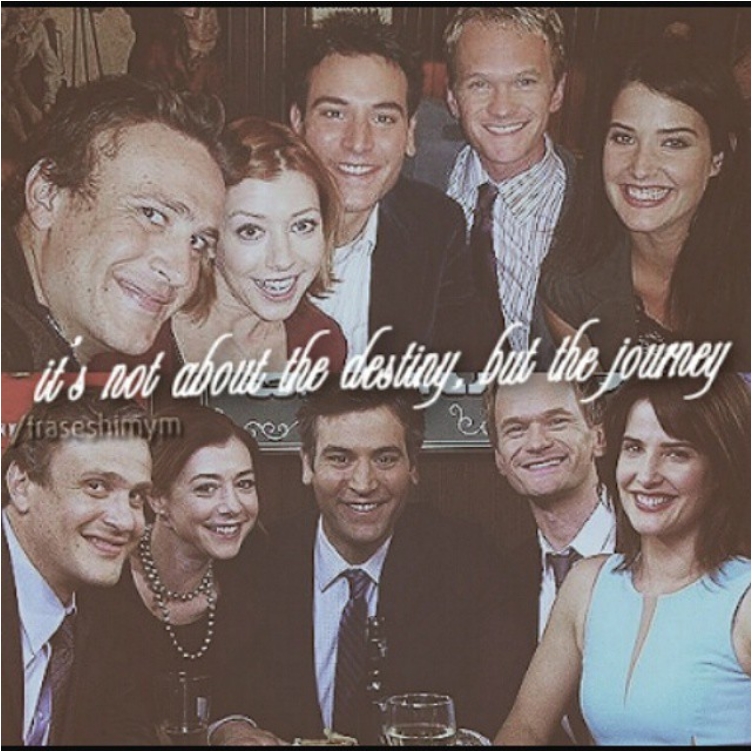 When we are in elementary school, we cannot wait to get to high school. When we are in high school, we cannot wait to get to college. But you can never skip forward to a point in life when you are happy. You have to endure all the troubles and challenges. Only then you can fully appreciate the point you want to be at
35. Guys are like the subway. You miss one, another comes along in five minutes. Unless it's the end of the night, and then you get on anything – Robin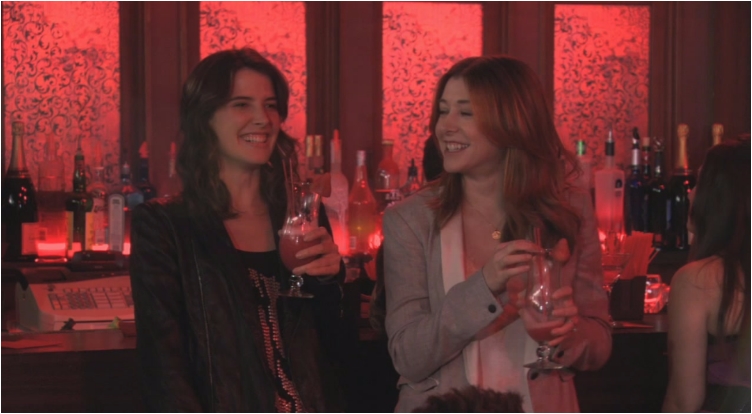 There is a similar saying for girls as well. But we will stick with Robin for this. Be careful not to get on anything at the end of the night ladies.
36. A word of advice: Play along. The more you fight it, the worse it's gonna get. It's like when your car slides on ice, you steer into the skid – Ted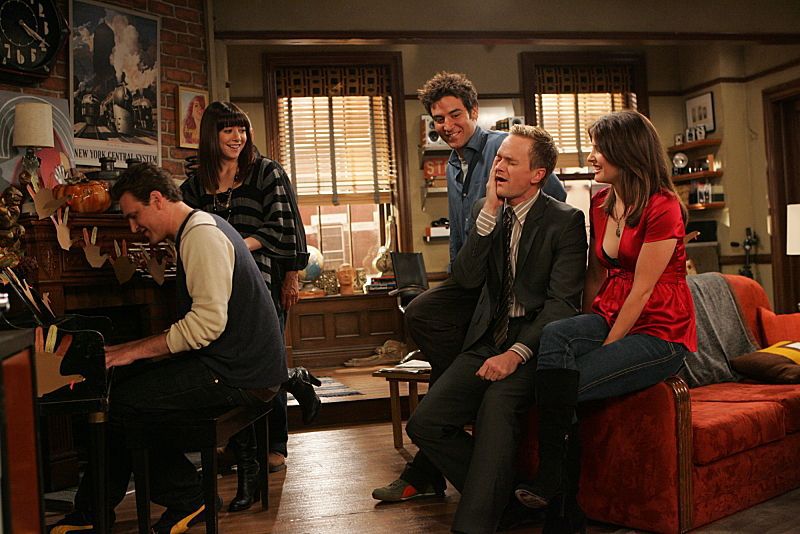 I've learned this while in elementary school. When someone throws a joke on you, accept it. Don't try to outsmart him with another joke or try to deny it. If you play along, you will get out of it easier.
37. So really the biggest mistake would be not to make that mistake, because then you'll go your whole life not knowing if something was a mistake or not – Lily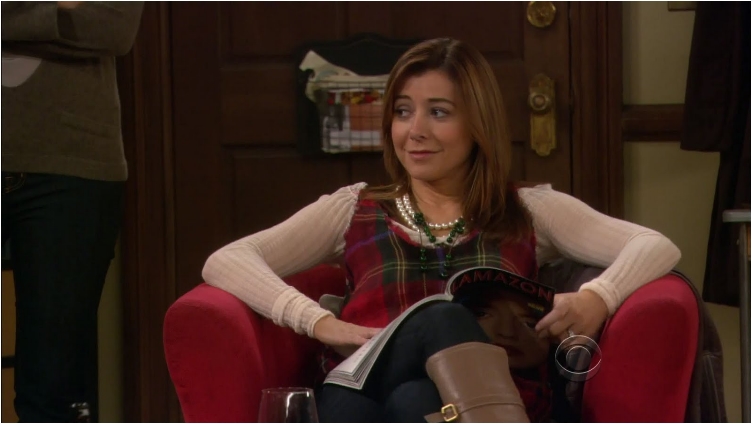 We mentioned few times that every now and then, you have to risk and take a leap of faith. You don't know if the leap was a mistake or not. The only way to find out is if you take the leap.
38. People don't get the chance to discover each other anymore – Ted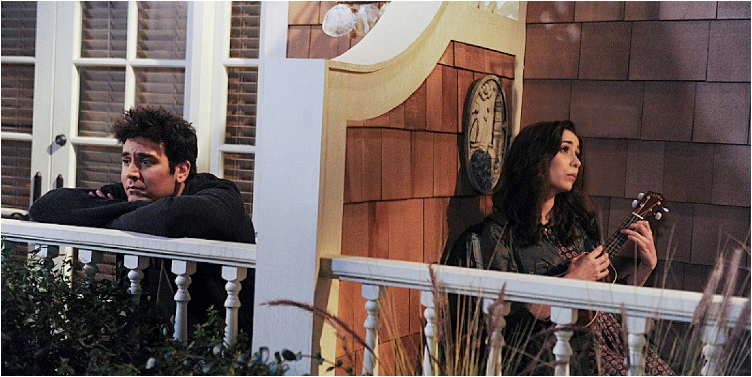 I loved this episode. It showed the true nature of the world we live in. Social media and internet has made it hard for people to "discover" anything. Nearly anything you need to know about someone is on the internet. So, in the everlasting battle between mystery and knowing it all, try to be mysterious for a change
39. I've never asked Lily to do anything "no questions asked" because I never wanted to. She's the love of my life. I never keep anything from her – Marshall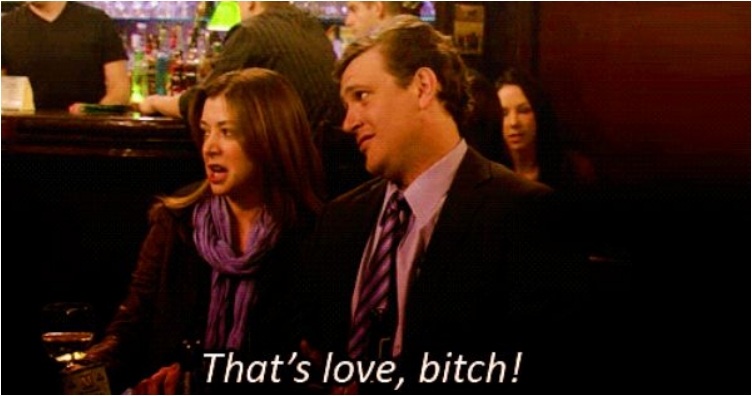 Lily and Marshall were painted as this perfect couple everyone wanted to be. And who knows, they maybe don't have any secrets. But it is nice thinking that a world in which you and your spouse share no secrets is possible, even in a TV show.
40. In marriage, being right is less important than being supportive. Remember: Happy wife equals happy life – Lily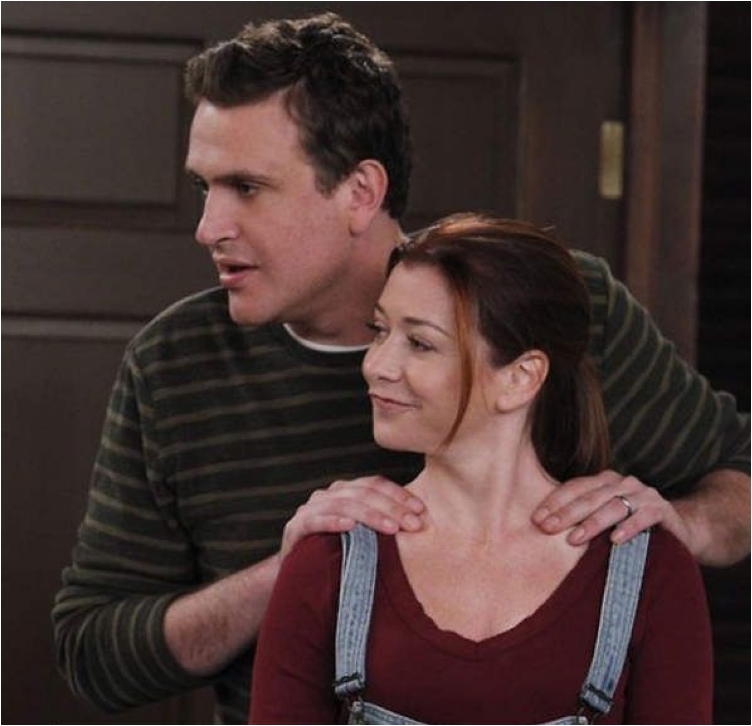 You just cannot escape the happy wife – happy life moment. Almost every TV show, movie, or comedy preaches this in one way or another. And you can be darn sure it is important.
41. Sometimes things have to fall apart to make way for better things – Ted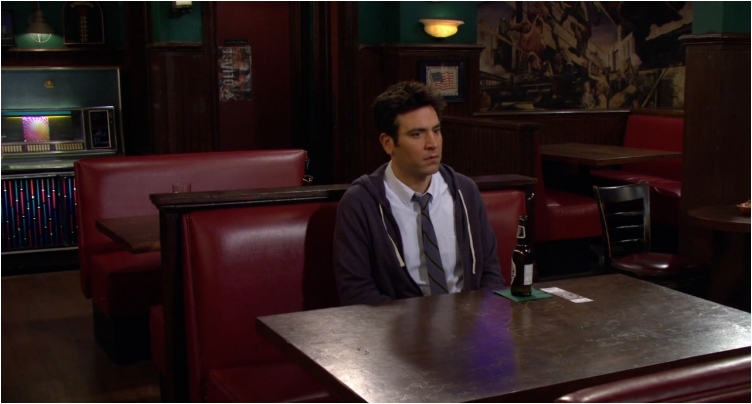 When Ted blew up one building to build another, he went with this quote. And he was right. Just think of the Phoenix bird.
42. Whatever you do in this life, it is not legendary unless your friends are there to see it – Barney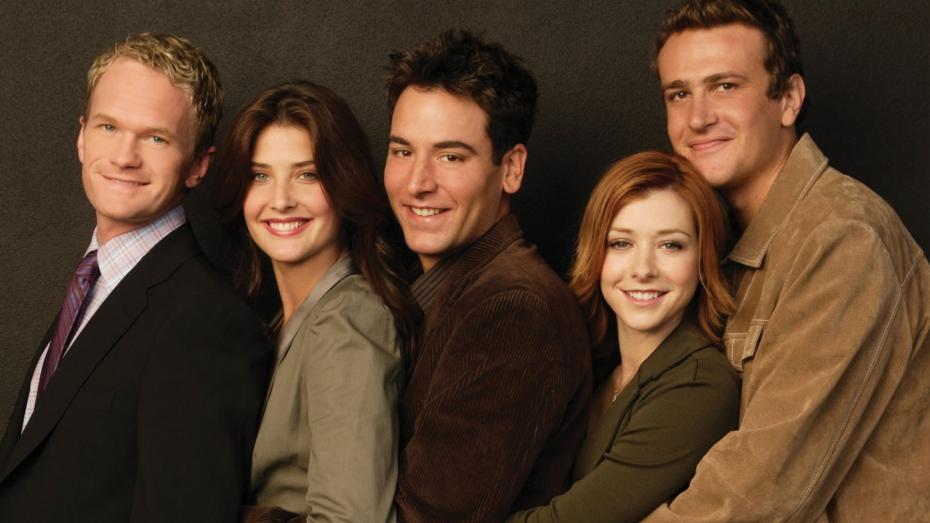 I would love to close this list with the best quote in the show. Without friends, life seems empty, no matter how many people you are surrounded with. So, appreciate your friends, and make sure you have them close to you for the big, but also for the small moments.