We all sweat. It's our body's natural way of telling us that everything is doing all right. So, what can you do? What are your options? Two options you have are to sweat like a horse or slather on the aluminum. Yes, all those store-bought deodorants contain aluminum. You're probably wondering if there is a third option.
Well, if you want to go natural, there are always options. And I have two homemade deodorant recipes that can help you.
Why homemade deodorant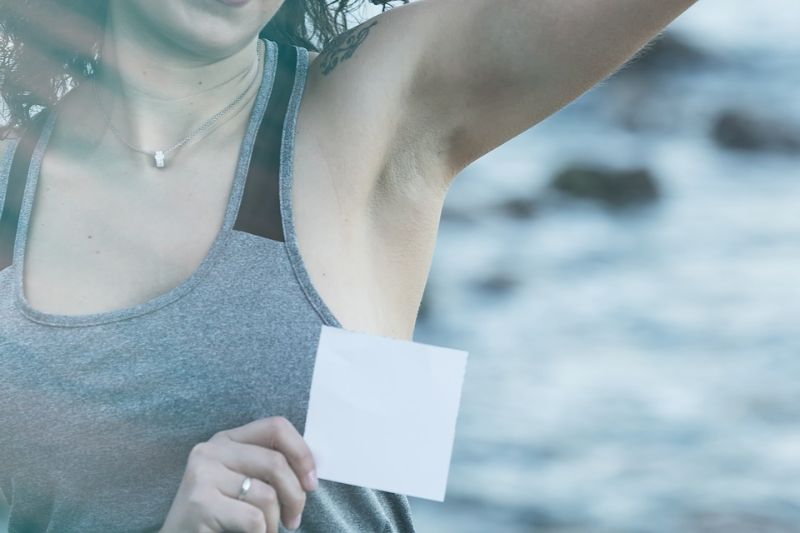 I've noticed a growing interest among my friends and acquaintances about homemade recipes. And there's a growing interest online for making homemade deodorant. So, without further ado, I would like to give you the top 3 reasons why you should go with the homemade deodorants.
Dry and odorless armpits will be the new standard for you. And you get a scent of your favorite essential oil that will last a whole day.
A good diet and drinking water can help you reduce the odor, but that isn't enough for a magical and appealing scent.
After a few weeks of using a natural and homemade deodorant, you'll notice a side effect: you'll be sweating less than before. Months after that, you'll sweat even less. The reason is that the homemade deodorant is packed with ingredients that kill off bacteria.
Shea butter homemade deodorant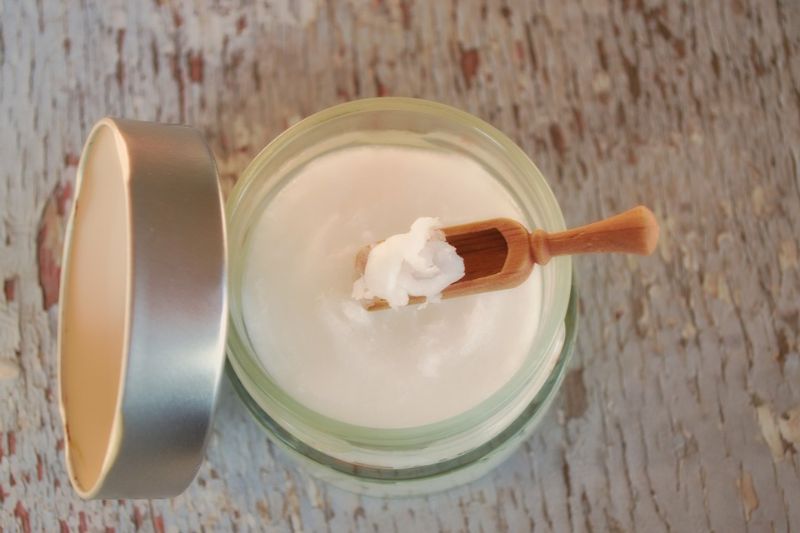 The first recipe for homemade deodorant uses shea butter as the basis. Shea butter is a great ingredient to remedy dry skin and protect the natural oils of your skin. In addition, shea butter reduces inflammation.
Ingredients
2 tablespoons of shea butter
3 tablespoons of virgin coconut oil
3 tablespoons of baking soda
5 drops of essential oils (your choice)
2 tablespoons of cornstarch
How to make it
Simmer water in a pot. Once it is simmering, put a glass jar in the middle of the pot. Add coconut oil and shea butter to the jar, and wait for it to melt.
Turn off the heat, and add the other ingredients except for the essential oils. Mix and stir well until you get a smooth mixture.
Add the essential oils of your choice, and mix some more.
Store the deodorant in the fridge or in a dark, cold place. If you keep it at room temperature, it will melt.
When you need to apply the deodorant, scrape out a teaspoon of the mixture, roll it with your fingers, and apply directly under your armpits.
Coconut oil homemade deodorant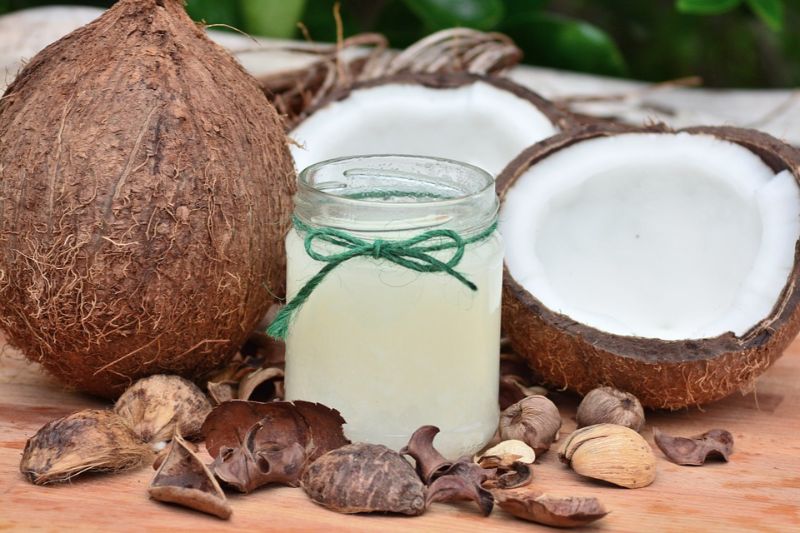 We had coconut oil in the previous recipe for homemade deodorant. However, there's no shea butter in this one, and the coconut oil serves as the basis. Every ingredient serves a special purpose, helping you to be clean, tidy, and smell good.
Coconut oil has antibacterial properties and adds a smooth texture to the deodorant. The scent you get is also from the coconut oil. Cornstarch, on the other hand, acts as an antiperspirant, keeping your body dry and clean. Baking soda is another ingredient that acts as an antiperspirant and fights odor by killing bacteria. And then you have some essential oils to enrich the scent of the deodorant. You can choose any essential oils you prefer. Personally, I love a fresh, flowery scent, so I go for rosemary.
Ingredients
2 tablespoons of baking soda
3 tablespoons of virgin coconut oil
6 tablespoons of cornstarch
20 drops of essential oils (your choice)
20 drops of tea tree oil
1 empty deodorant container
How to make it
Start by washing and drying the deodorant container.
Mix the baking soda and cornstarch in a bowl.
Add the essential oils: 20 drops of tea tree oil and 20 drops of your preferred essential oils. Continue mixing well.
Add coconut oil and mix again. You might want to warm the coconut oil in your hands or in the microwave before adding to the mix. Coconut oil is pretty solid if not heated.
Add the mixture to the container. Push it down with your fingers, and make sure there are no gaps or air bubbles. You want a solid mixture inside the container.
Wipe off the edges and close it with a lid. Put the container in the freezer for five minutes so that the mixture is rock solid and firm.
When you need to apply, use less than a teaspoon and apply on your neck, armpits, and anywhere you want.
Bonus tips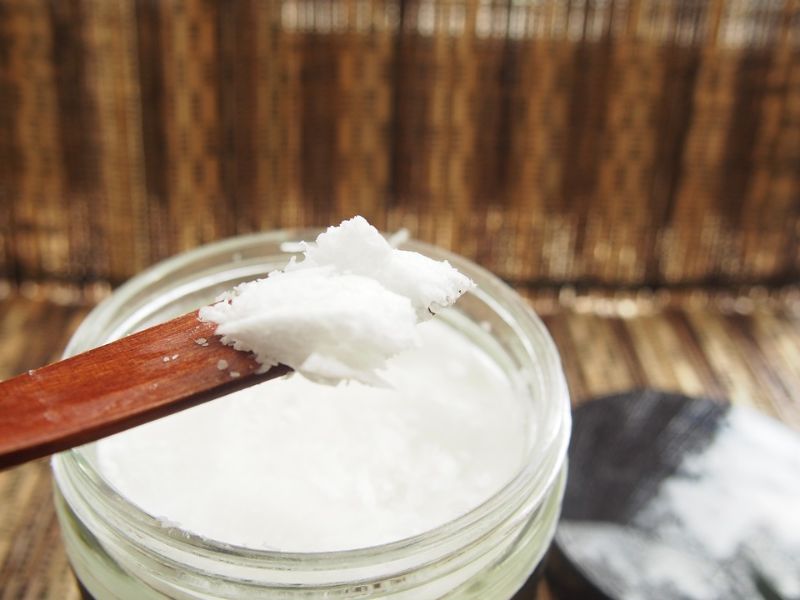 Here are some bonus tips that will make the experience more pleasant for you. It will also help you utilize homemade deodorants to their full potential.
Coconut oil is solid only when kept in the fridge. Above room temperature, coconut oil will melt and become liquid. Therefore, if you have coconut oil in the ingredients, keep the deodorant in the fridge.
Put on the deodorant a few minutes before dressing. That way, your deodorant can be fully dry, and you'll avoid marks on your clothes.
If you are in a hurry and out of deodorant, just apply some baking soda on your armpits. This will keep the odor away, as baking soda eliminates bacteria.
Your body needs time to adjust to the jump from store-bought deodorant to homemade deodorant. Make sure you give your body a few days to adjust to the new situation before you decide that the homemade deodorant is not effective.
When you apply homemade deodorant, apply just little of it. You don't want a thick coating that won't dry completely.