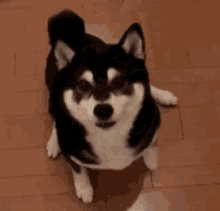 "Man's best friend."
Just the thought of your dog wiggling his tail with over excitement only to see you after a long day will make you feel that you are not alone. Admit it, a lot of people much prefer to be accompanied by dogs over humans.
Because of their unconditional love, protection and loyalty—there will be times where we couldn't think anything about how lucky we are to have dogs in our lives. How ironic is it to be able to learn something from a dog, right?
Animals deserve to be as loved and appreciated as humans too!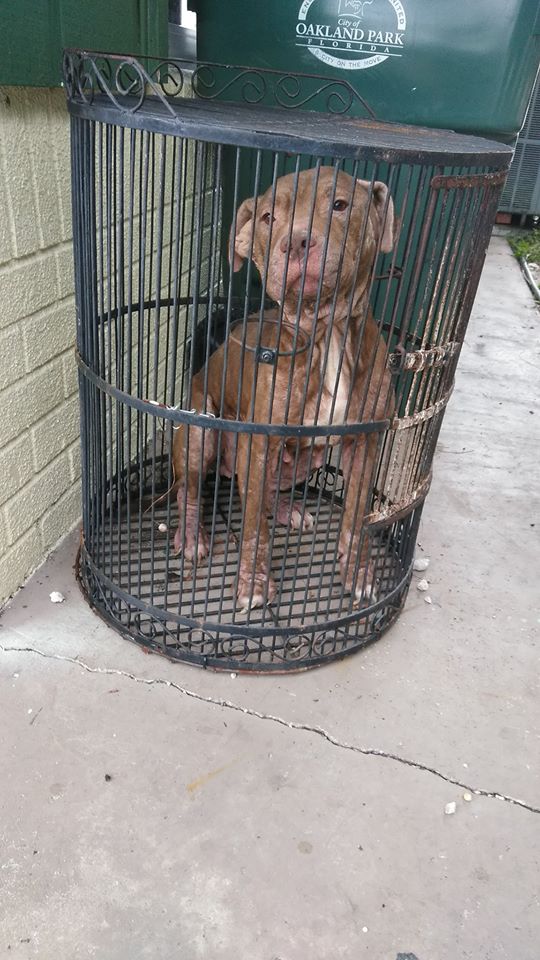 Dog in a birdcage? Seriously? How inhumane!?
How inhumane is it to see a helpless and abandoned dog on the street or worst in a birdcage! What would you do if you found a birdcage with no birds inside but a skinny abandoned pit bull instead?
Animal Aid Inc., who has been committed to safety and care of rescue animals for 17 years found this forsaken pit bull in a birdcage outside Oakland Park in Florida. The dog's skin was covered with wounds because of her severe case of Demodex mange, a common dog skin infection.
She has been started on oral ivermectin for mange, and cephalexin for her skin infection, she was given a medicated bath. We also microchipped her and gave her vaccinations for distemper and parvo. She will be spayed and given a rabies vaccine when she is well enough.
With social media being so powerful, Tamera Gibson-DeMello, a shelter staff from Animal Aid posted the photos on Facebook and Birdie, the dog's new name, finally got the attention she deserves. Also, Tamera has already raised $75 for Animal Aid Inc.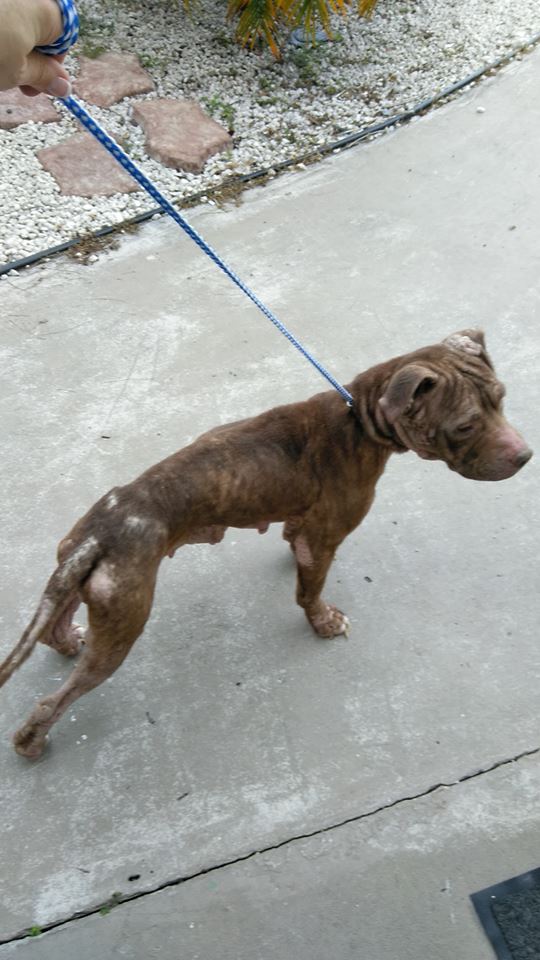 Birdie has been saved!
Tamera promptly posted an update on her Facebook that Birdie has finally been saved by the founder of Saving Age Animal Rescue, Regina Vlasek. How kind Vlasek was to get in touch with Animal Aid and asked if she could take the dog into the care of Saving Sage.
Good thing Animal Aid had agreed and Vlasek went to pick up the dog, who was named Birdie, that same day.
3-year old Birdie had her full vet checkup after. It turned out that the dust mites cause her allergies and a staph infection from the sores covering her skin.
Worry not because the vet immediately started to treat her.
Photo of Birdie taken by her foster mom, Amanda Trainer. (Photo: Amanda Trainer)

Birdie is looking for her "forever home"

This photo was taken by Birdie's foster mom named Amanda Trainer. She is currently leaving with her and she seems to love every minute of her new life.

You can't deny that Birdie is such a lovely and playful dog. If you are interested in adopting her, you can contact Saving Sage Animal Rescue Foundation.

Animals have rights and supporting their rights won't make you fall into their category. We all should acknowledge the importance of animals and their health and welfare.