The working week is over, and we can now safely get ready for the weekend. But Friday doesn't pass that fast, and for that matter, we decided to give you some reasons to laugh. Here are some hilarious cat pictures that will make time fly.
Just be sure you look at them when nobody is around. You do not want your boss to catch you watching at funny cats while at work.
1.Smiling cat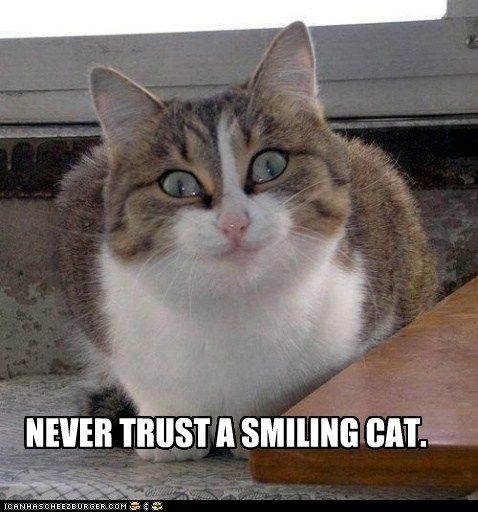 They say never a trust a man who is smiling. Or a woman for that matter. While they are smiling at you, they are plotting a plan to get back at you or trick you somehow. The same applies for cats.
2. Amusing cat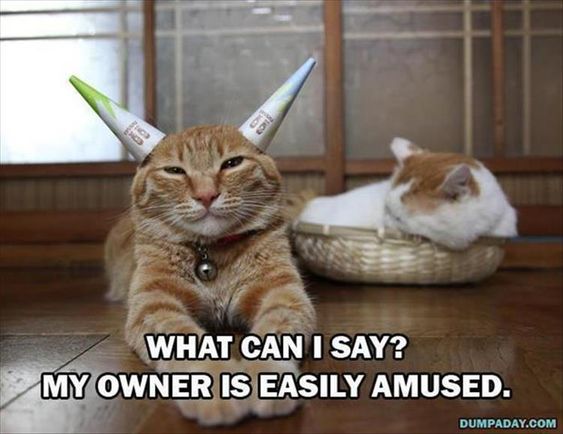 One thing you will love when you own a cat, you can use her as an amusement. Dress your cat up, or take pictures of her in funny poses. Whatever you do, remember, cats are some of the most amusing animals.
3. What is for lunch?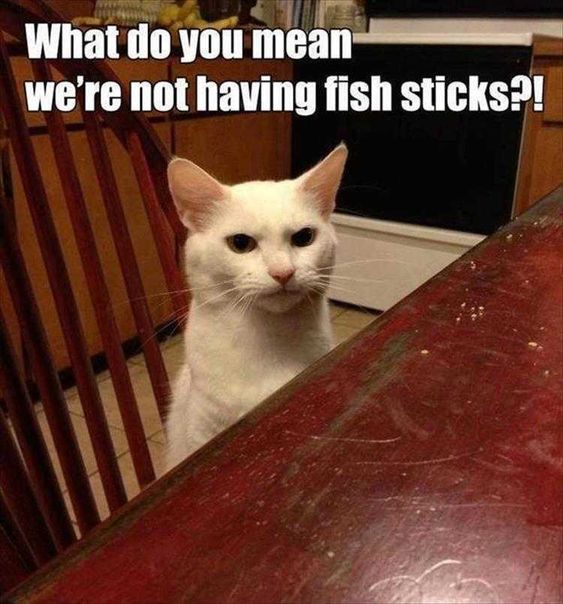 A cat knows what is quality lunch. And she demands it. You can try to hoax with some other food, but your cat will demand some fishes, birds, or mouses. You want steak right? Well, your cat wants fish sticks!
4. Just relaxing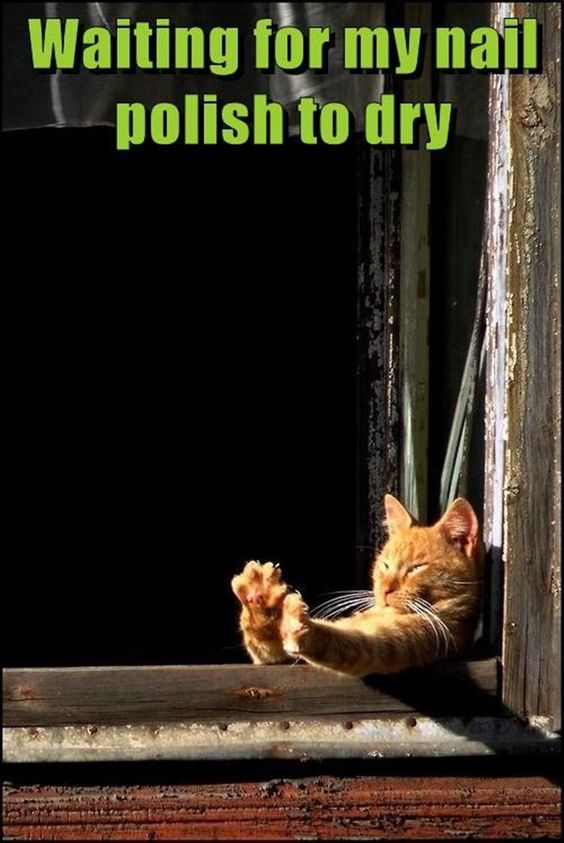 When we talk about random hilarious cat pictures, this is what we mean. You can caption this picture in a number of ways, but this caption definitely kills it. Perfectly explained what cats do the entire day.
5. I want food human!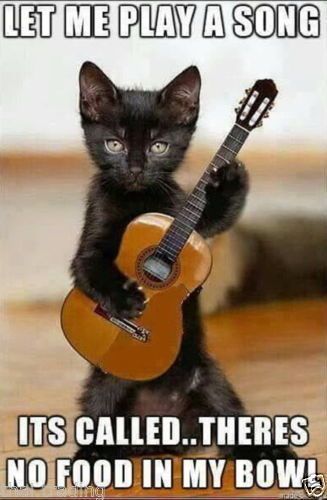 Cats are known as eaters. They can eat all the time. And when their food bowl is empty, they have no troubles expressing their rage.
6. Where is my food?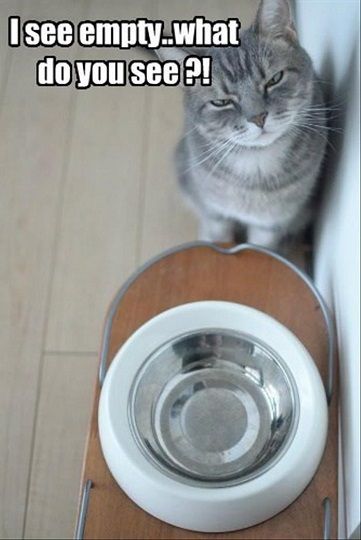 Another great cat meme with an empty bowl. Do not try to hoax your cat with an empty bowl. They see it, and they will demand more and more food. Give them food when needed, and they will be happy.
7. Let me take a dump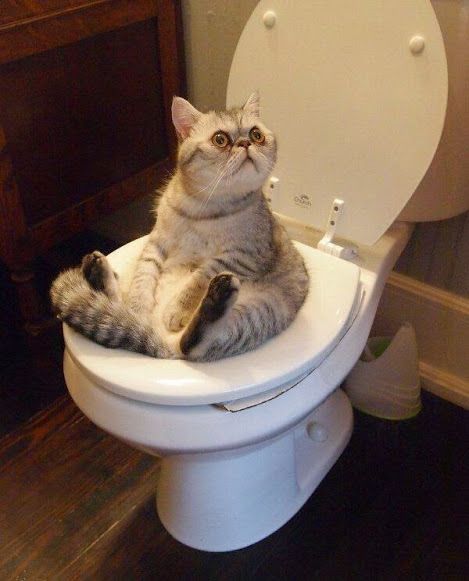 Cats can use your restroom. Remember that. If you teach them, they will learn. The good news about cats is they learn quickly. And they are very smart and intelligent.
8. This is my toy, do not come near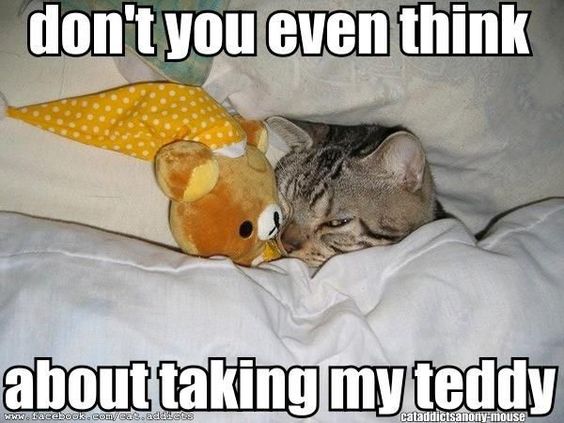 Cats like their toys. Be it a teddy bear, or a traditional cat toy, they will grab it, and you should never try to take it away. If you do try that, you might end up with some scratches and bites on your hand.
9. This cat knows the struggle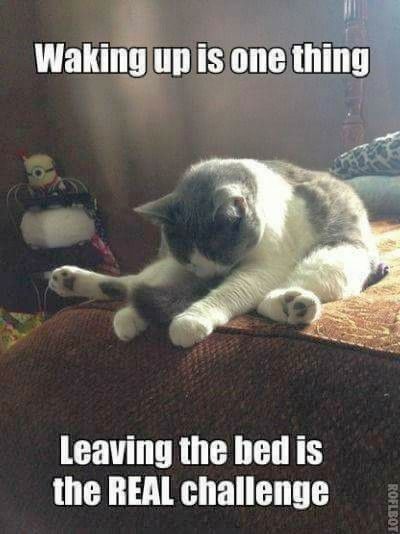 We all face this challenge on a daily basis. It is nice to see that our feline friends feel the same way, and they know the struggle we go through every day. After all, they have to feel for us, we are the ones giving them food.
10. Who is more stubborn?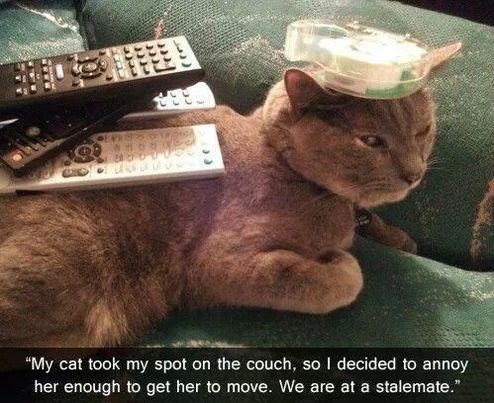 The question here is who is more stubborn? The cat that is not moving from the spot, or the owner who is constantly trying to chase the cat? My bet is on the cat to emerge victorious.
11. Cats and dogs can be friends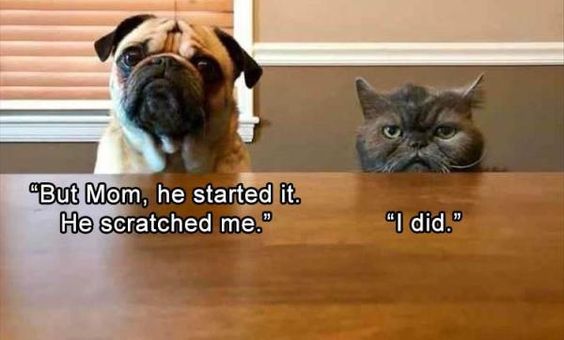 In some cases, cats and dogs can be friends. But in other cases, they do not like each other one bit. And the cat is the one that will always be the dominant alpha male in the home. You can be sure of that.
12. Love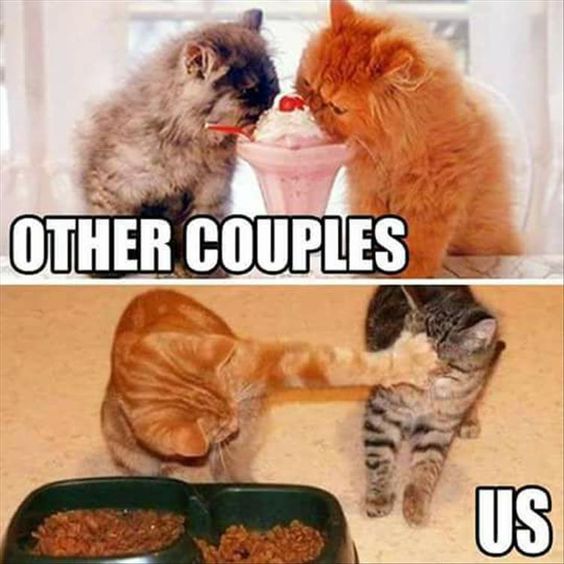 Don't you just love it how hilarious cat pictures show us our own reality? How many of you found themselves in this picture? Common, don't be shy!
13. We care for you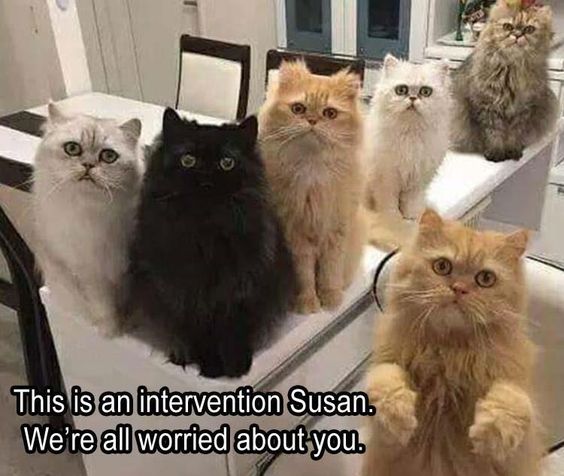 When you are going through hard times, cats will try to make your life easier. While dogs will come for a pet, and make you feel better, cats will tell you straight up in your face. That is what makes them better pets sometimes. We all want honesty, but how many of us can handle the truth?
14. Cat decoration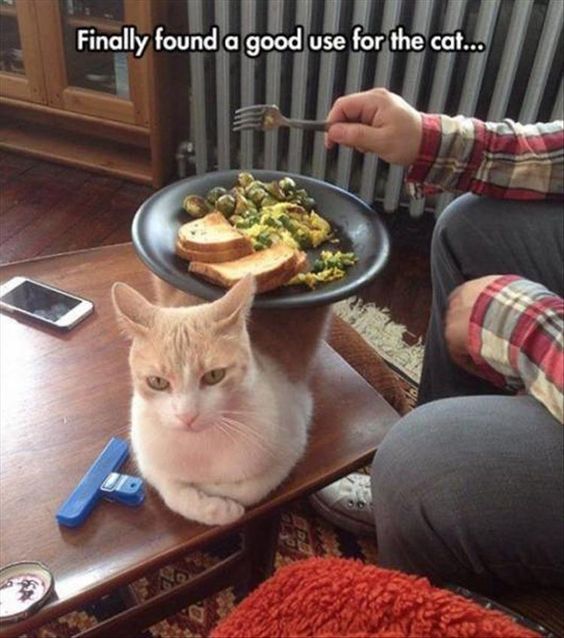 If you do not know what you can do with your cat at home, take a page out of this playbook. Your cat is selfishly sitting on your table. So use her to put your dining plate on her.
15. Infidelity among cats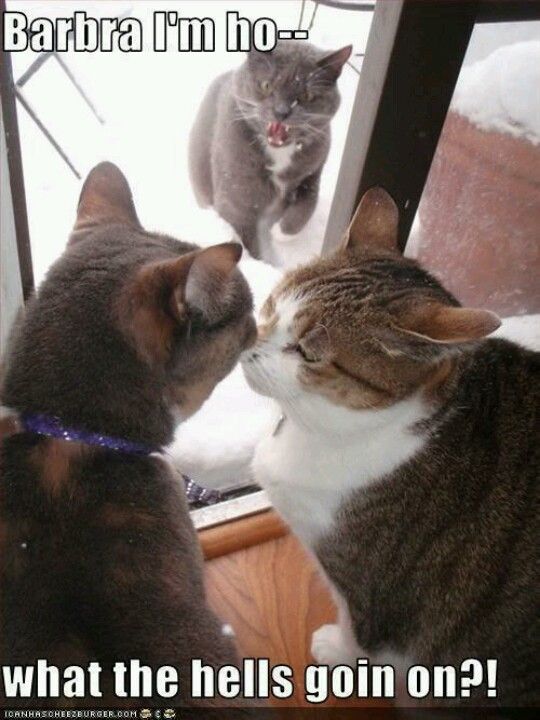 If you think cats are loyal, think again. They are some of the least loyal animals. And infidelity is very common thing. I am sure you do not want this scene to happen to you.
16. The real struggle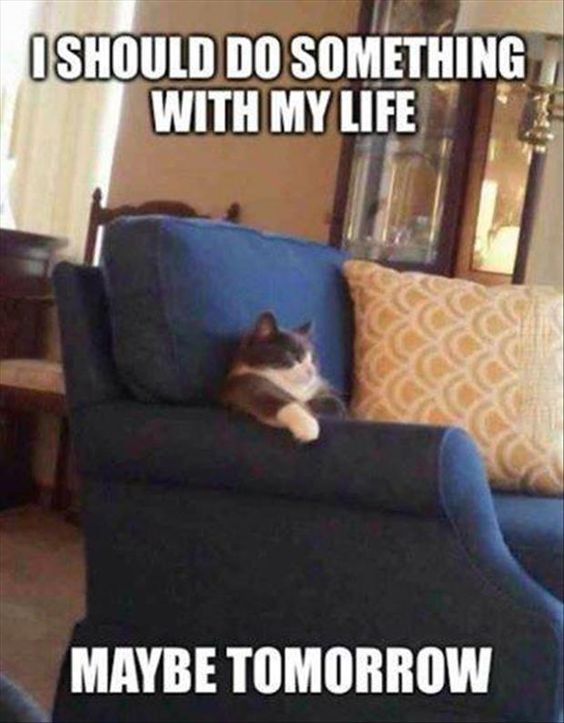 We've all felt this way every now and then. Finding energy, and motivation to do something can be hard at times. Our cats know the struggle and challenge.
17. We are in love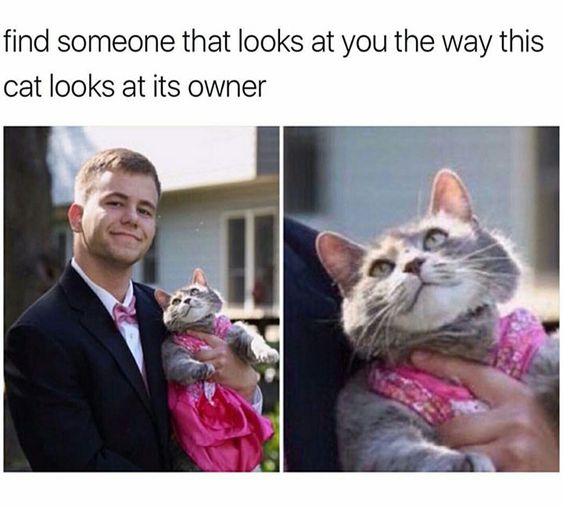 We finish off this list of hilarious cat pictures with one of the most popular memes lately. We all want to find someone looking at us with eyes full of love. Well, here is a cat who definitely loves her owner.