Armed man who attempted to rob young children and their families during a campus Mother's Day event in Brazil gets gunned down by a waiting mother — who turned out to be an off-duty cop.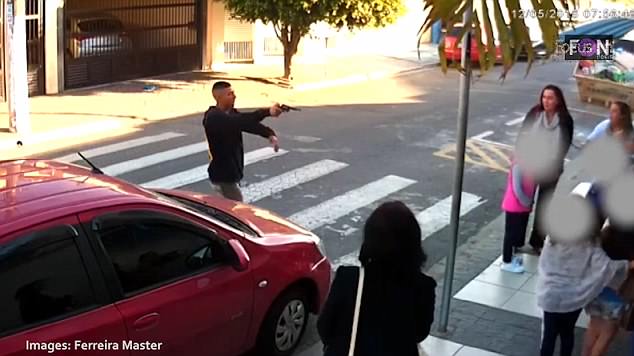 Security footage shows 42-year-old Katia da Silva Sastre standing beside a group of women and children outside a Sao Paulo private school when identified gunman Elivelton Neves Moreira, 21, tried to rob them at gunpoint.
Moreira was bewildered when the brave mom, who is actually a military police officer, fired at him while  he was pointing a pistol at terrified families, attempting to steal their possessions.
Dramatic Security Footage Clearly Showing Sastre's Heroic Act
Sastre shot Moreira three times in the chest before kicking his pistol out of his reach. As recorded in the footage, Moreira tumbled backwards, failing to fulfil his crime among innocent families.
Mother of Courage
Later on the incident, Sastre shoved the suspect on to his front using her foot to keep the suspect under control.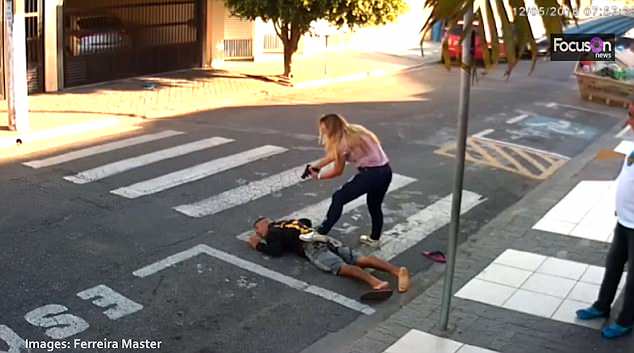 Although Moreira later died in the hospital, government still recognized Sastre's heroism for saving her fellow moms who just want to celebrate Mother's Day with their children.
Sastre was also attending the event with her daughter when the attempted robbery happened.
Despite of the 'regrettable' outcome, the fearless cop explained the reason behind her action.
"I just thought about defending the moms, the children, my own life and my daughter's," Sastre said.
Hailed as a Hero
Sao Paulo Governor Marcio Franca paid Sastre a visit at her police station to honour her brave act.
"I went earlier to the 4th BAEP in the east of Sao Paulo to honour a very special mother: Corporal Katia Sastre. Her courage and precision saved mothers and children, yesterday at the door of a school," Franca wrote on Twitter.
Sastre is a mother of two girls. She has been serving in the police force for 20 years now.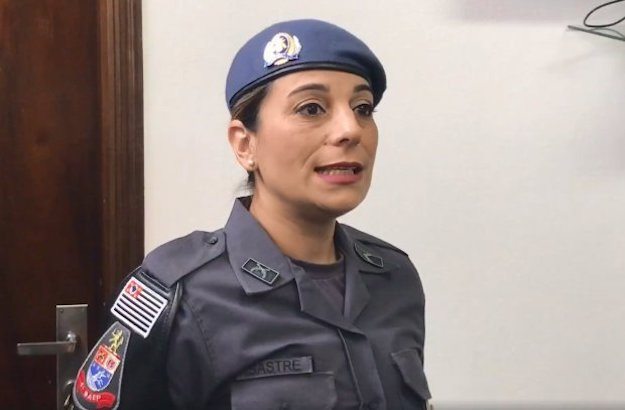 "She pushed the children out of the way and approached the thief. She shoots, the boy shoots, the boy tries to shoot at her leg," said Maggie Alves, Brazilian public security secretary.
"She immobilizes the boy and calls the [emergency services]. It was a perfect procedure from a technical point of view."