When it comes to lean, light meat packed with nutrients, few options beat chicken breasts. Cheap and extremely easy to prepare, chicken breasts pack around 30g of protein in 200 calories, between 3 and 7g of fat (very little of which is saturated), and little to no cholesterol. In other words, you get an extremely healthy piece of meat.
I have yet to meet a person who doesn't love chicken. Even women who don't like meat much can't resist the flavor of chicken. There are so many variations on what you can do with chicken breasts, and I would love to share some recipes with you. All of them are healthy versions, and they require little to no cooking experience.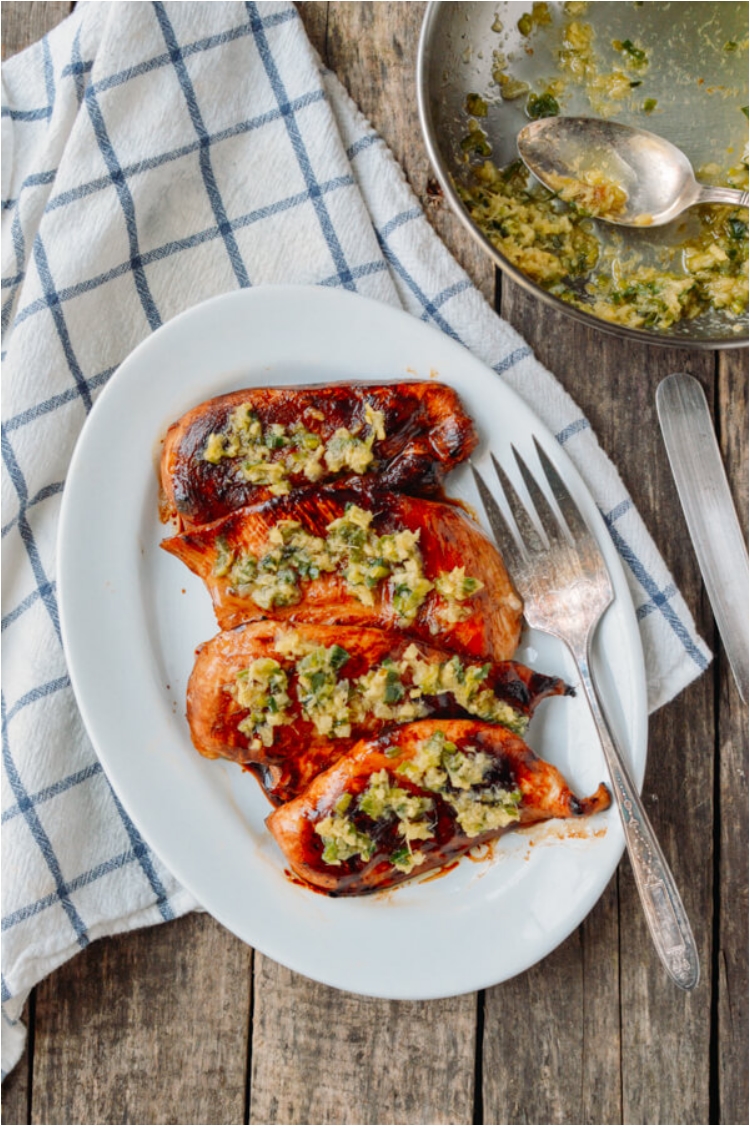 We start with some of the spicy variations. Soy sauce is a welcome addition to the kitchen. And while you'll find many recipes with pork and beef with soy sauce, it works well with chicken too. Ginger oil gives a certain sharpness and edge, but there are also scallions. As with soy sauce, scallions are usually reserved for pork tenderloins, but they make a nice addition to chicken as well.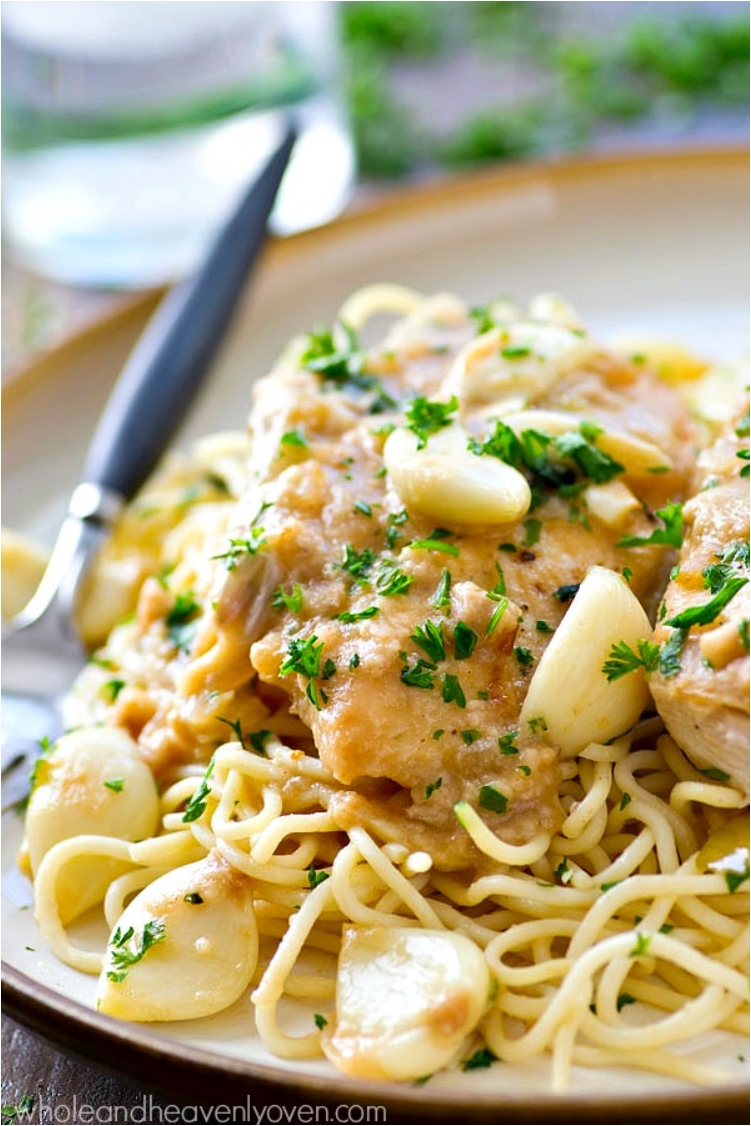 Crock pot meals are the favorite meals of people who work very long days. I admit that I'm not a big fan of 40 cloves of garlic, but that was before I tried the recipe. Once I tasted it, I understood that garlic gives just an edge to the chicken breasts. And you don't have to eat the garlic.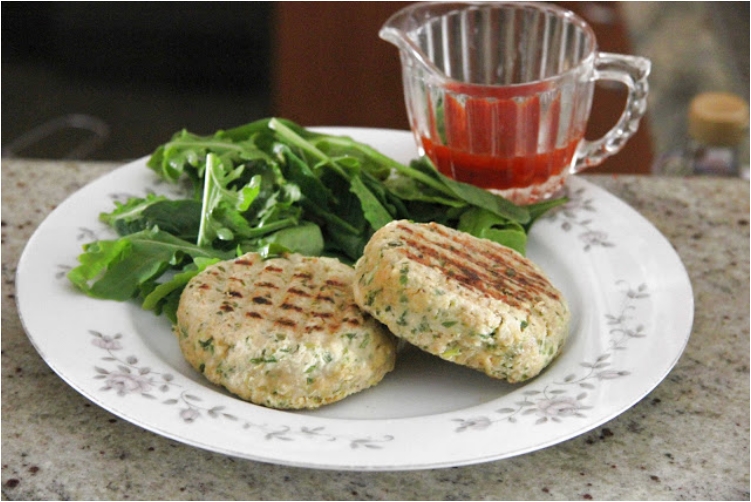 If you know anything about Thai cuisine, then you know that it comes with a variety of herbs and spices. Herbs are the main attribute of Thai cuisine, and all those herbs make the chicken burgers taste delicious. Throw in some homemade ketchup, and you've got yourself a healthy version of a junk food recipe.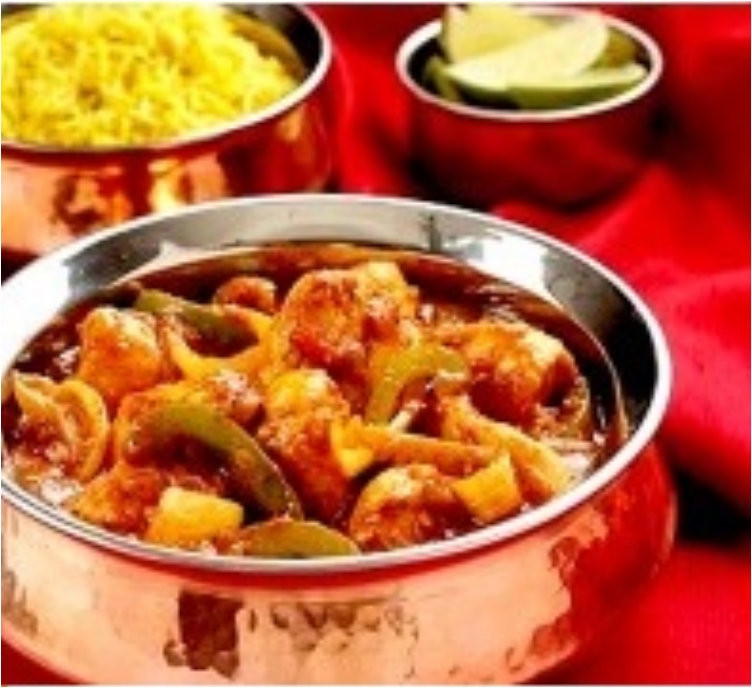 Speaking of foreign cuisines, we can't ignore Indian cuisine (after all, chicken is one of the integral parts of Indian cuisine). Chicken curry, anyone? But don't underestimate jalfrezi, another genuine Indian cuisine recipe. The difference is jalfrezi involves frying "marinated" pieces of meat or fish. And that is the main difference between jalfrezi and curry.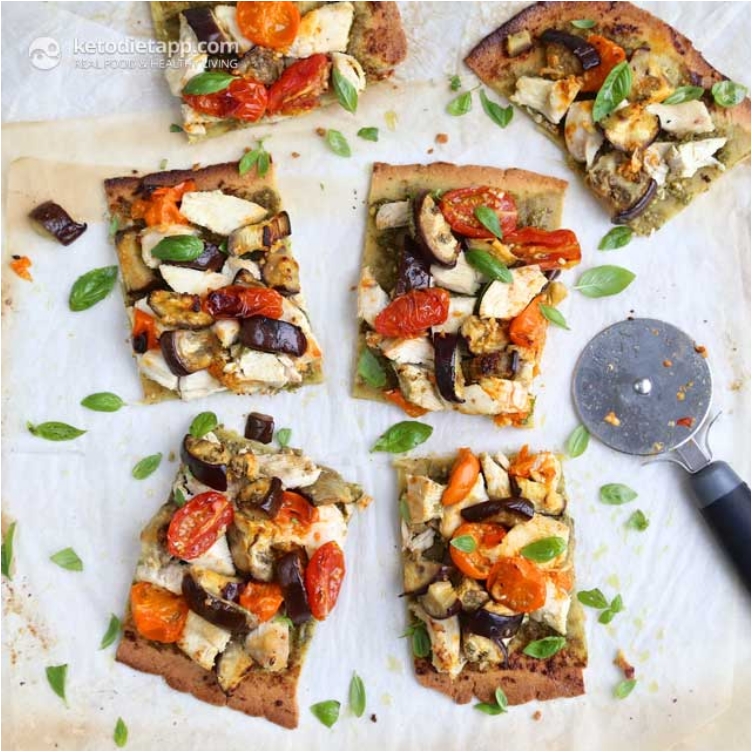 Yes, chicken breasts can make their way into the pizza world as well. It all comes down to the pastry and what you use as ingredients for the pizza. A lot of people don't know that, and underestimate pizza as a healthy meal. But once you have veggies and some good chicken, pizza is very much a welcomed addition to the healthy world.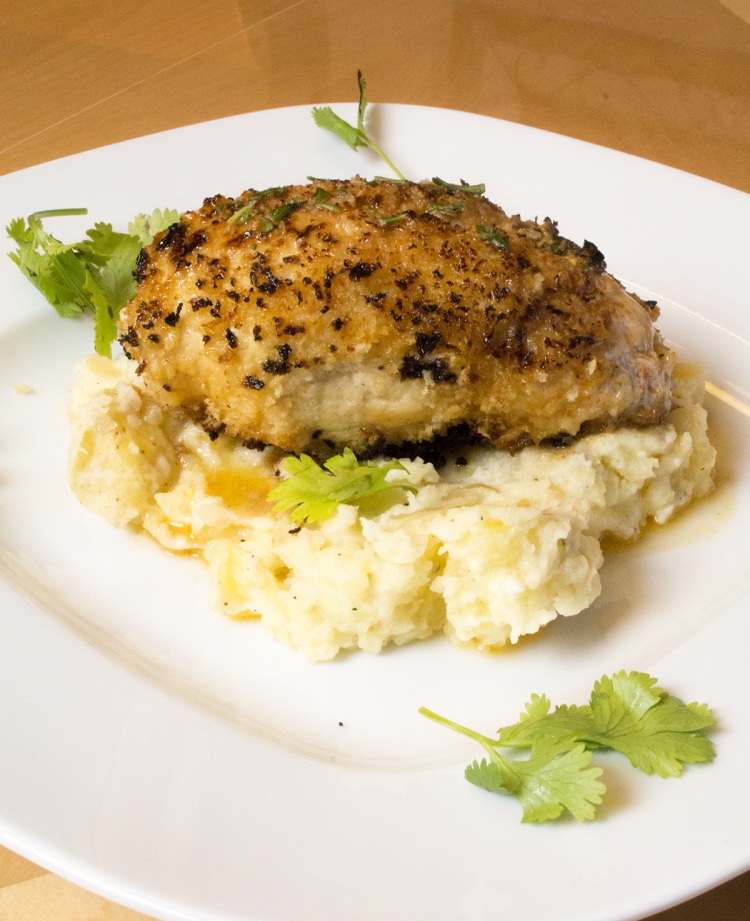 The trick with this dish is to find the perfect balance when roasting the chicken. You don't want to overdo it, as your chicken breasts need to come out soft, moist and creamy. If you like, you can try something else for the stuffing (instead of just pepper).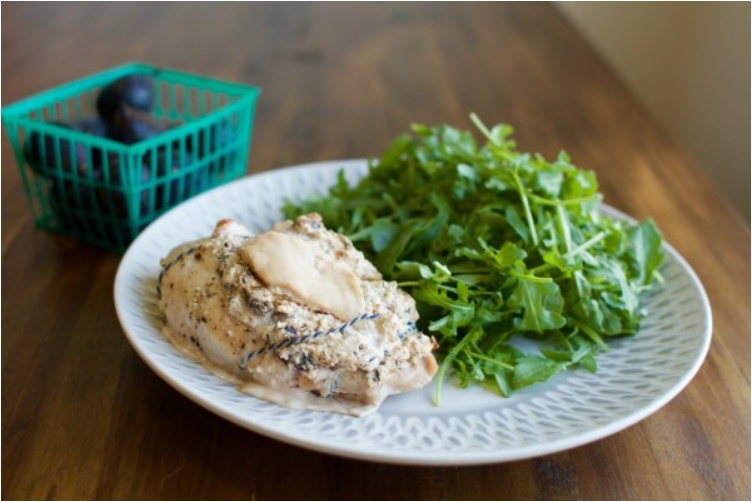 I'm sure you're thinking: a common apple and chicken? I accept ricotta—after all, it is close to mozzarella—but apples? Well, just take a leap of faith and try it. I bet you've never eaten a chicken dish that is as moist and creamy as this one. And no, apples and figs do not make this dish a dessert.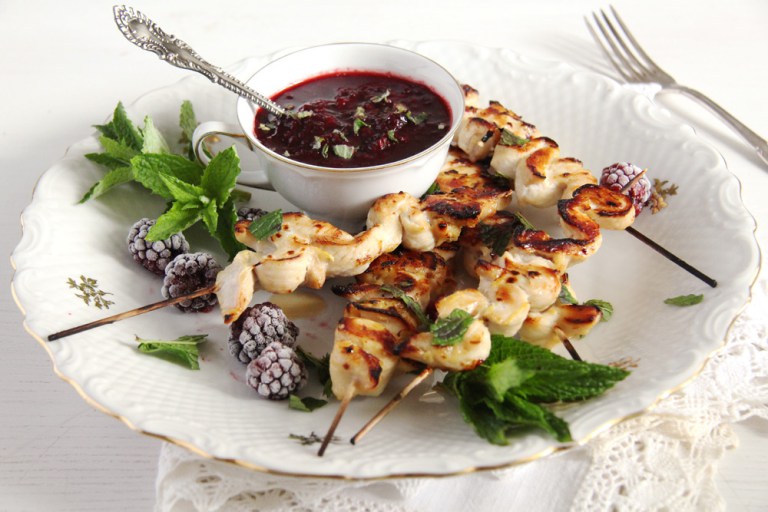 Everything I said about apples and chicken applies to blackberries and chicken. Truth be told, in the past few years, a big trend in cooking is to mix fruit and sweet ingredients with sour meals like meat. Pork is usually the perfect example, but chicken can work as well. The first time I tried sweet chicken was with honey. And no, I'm not talking about that honey and mustard sauce we all use for chicken. This was honey over the chicken breasts. And it was delicious.
Remember that honey and mustard sauce I talked about earlier? Well, this is more of a mustard sauce, but that's the goal here. You want to give your neutral chicken breasts some hotness and spiciness, but at the same time, you want a creamy sauce. Well, mustard is the way to go.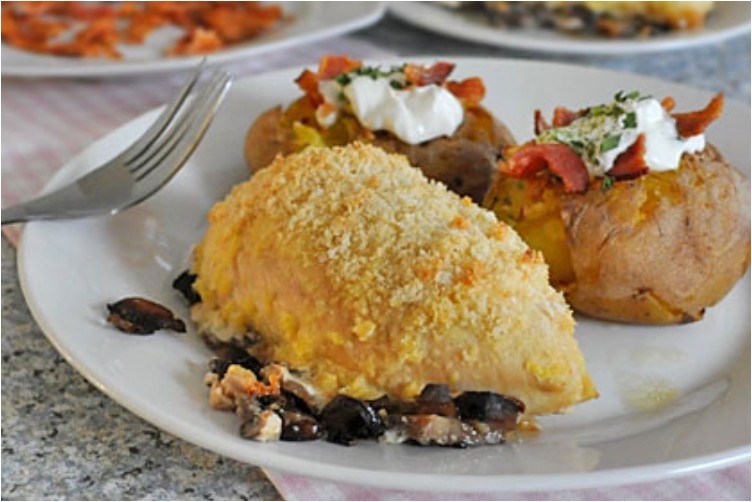 A chicken and mushroom combination has to be one of the best balanced meals I've ever tried. Mushrooms and their edginess work perfectly with the near neutral flavor of chicken breasts. Parmesan is just the cherry on the top.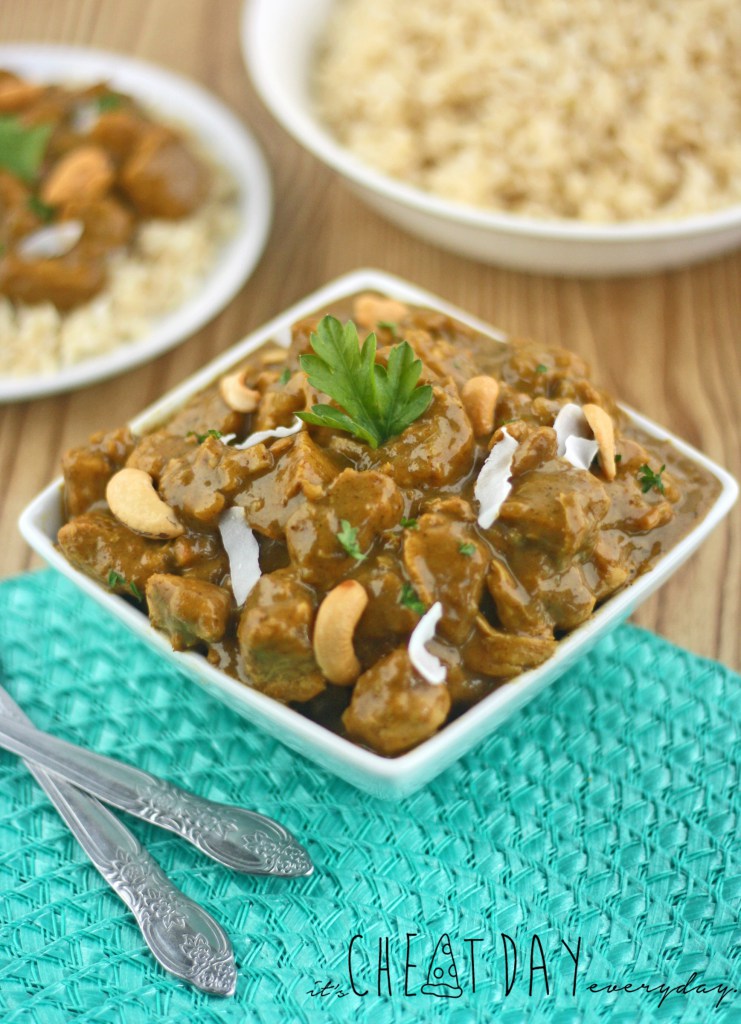 When you think of chicken curry, usually you think of that Indian, spiced and hot chicken curry. But you can give your chicken curry an earthy flavor. To do that, you need some nuts and coconut. Cashews work best because they are just so easy to cook and versatile enough to fit into the grand scheme of things. Coconut and honey give it a bit of sweetness, but just enough so that it can still pass as a sour dish.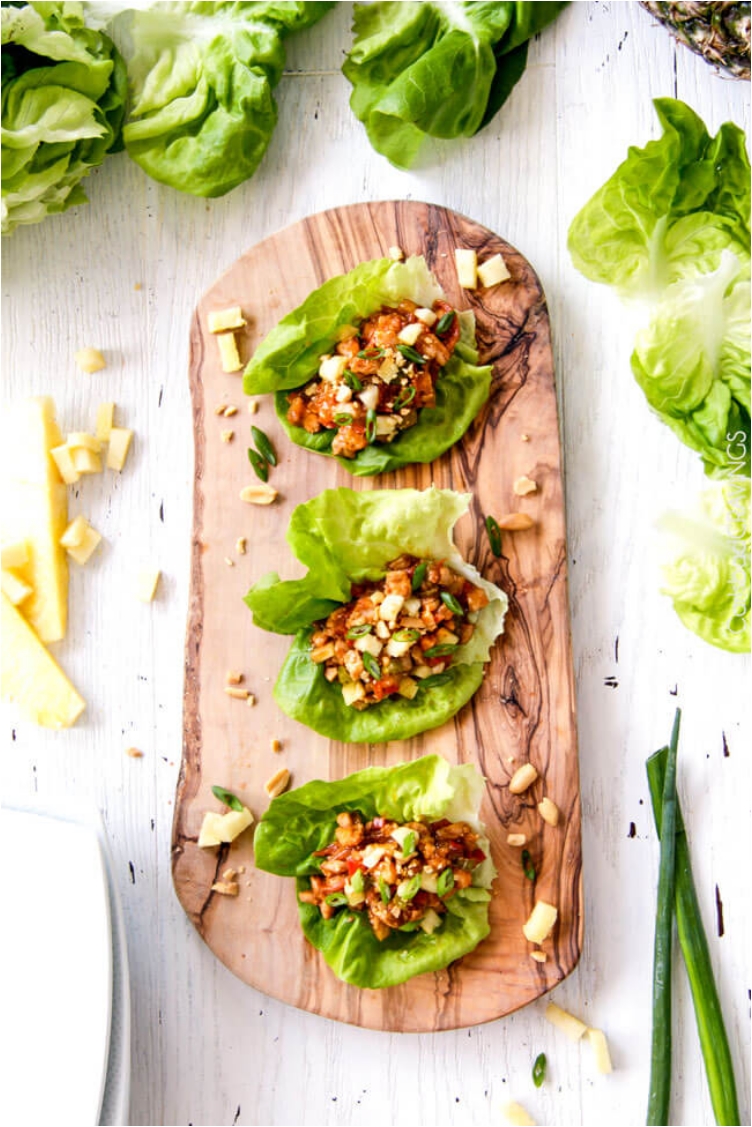 What I love about this recipe is the freshness you get when you take the first bite, and every bite that follows. Asian cuisine uses lots of vegetables, and substituting tortilla for lettuce is a genius idea.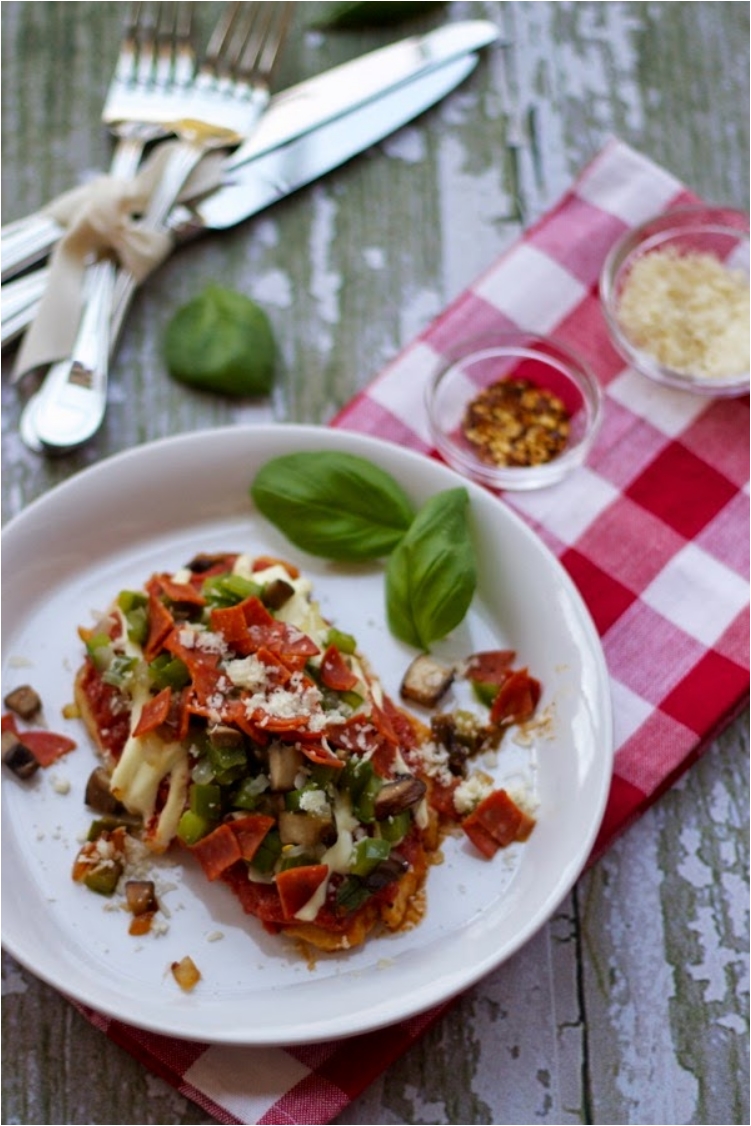 We already had one chicken pizza on the list, but this is something more. Basically, think of the chicken breasts as the pizza pastry and everything else as toppings. You can basically throw anything on top of chicken, but I recommend sticking to vegetables.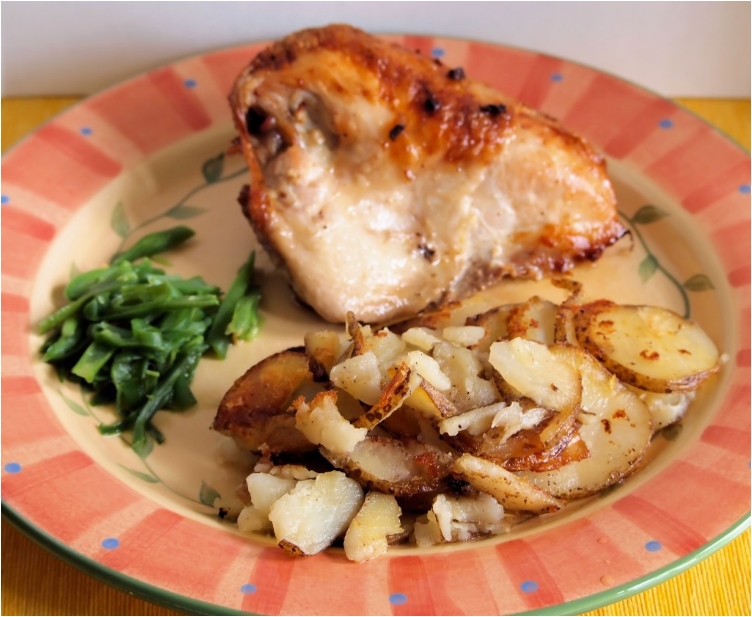 I said at the beginning that chicken breasts recipes are easy peasy. Well, I meant it, and I want to make good on my promise. I give you the easiest roast chicken recipe you can find. I dare you to find a person who cannot cook this.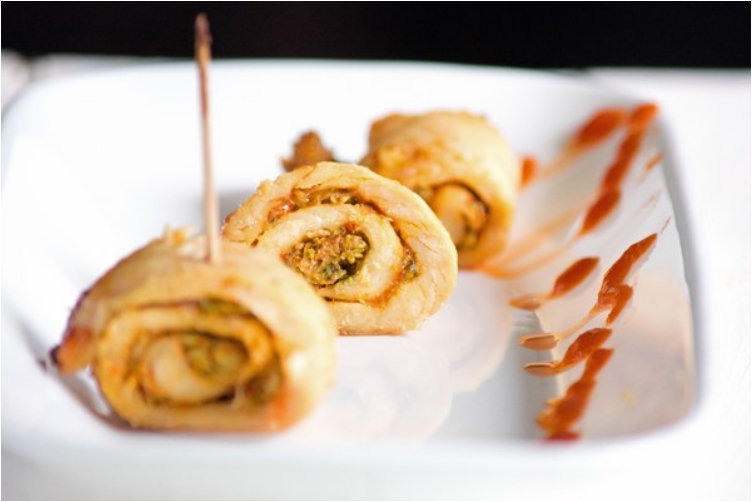 Chicken and broccoli are the stereotypical foods for putting on weight and muscle. Every bodybuilder you'll ever meet will say that chicken, rice, and broccoli are the three main ingredients in his meals. But it's not just bodybuilders who need muscle and protein—average Joe's like you and me need it as well. And besides, this recipe is delicious.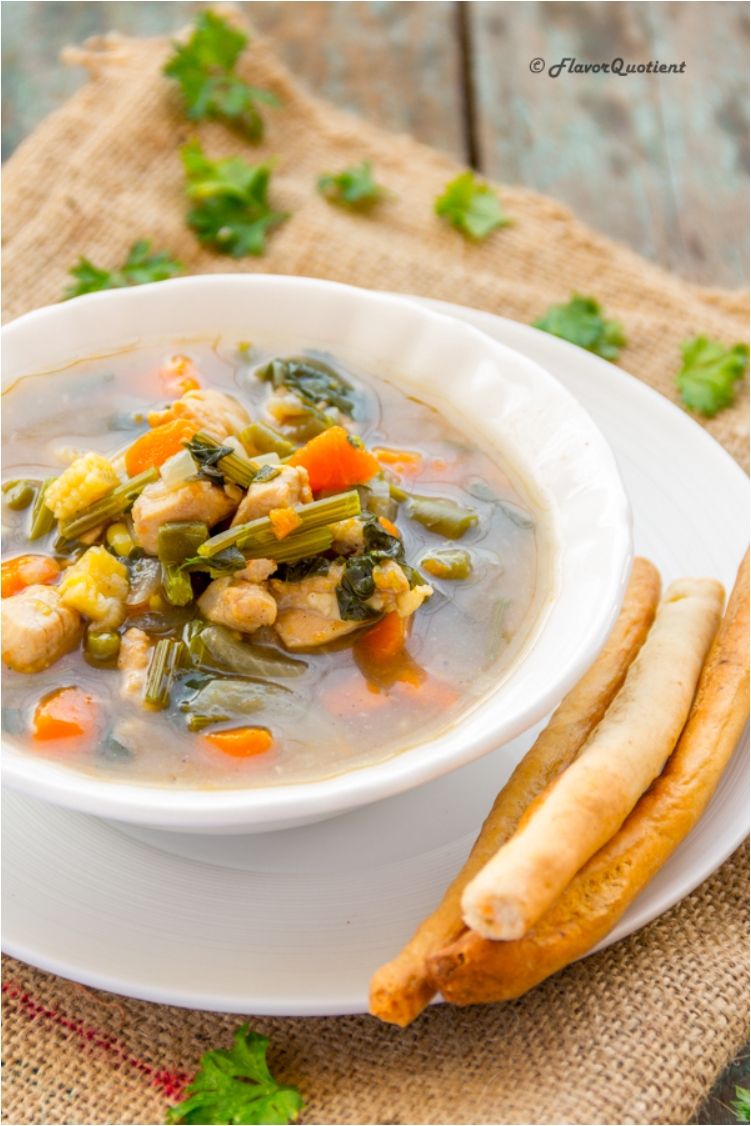 Soups are usually reserved for dinner (at least in my home). But every once in a while, you'll come across a soup that can be a main dish for lunch as well.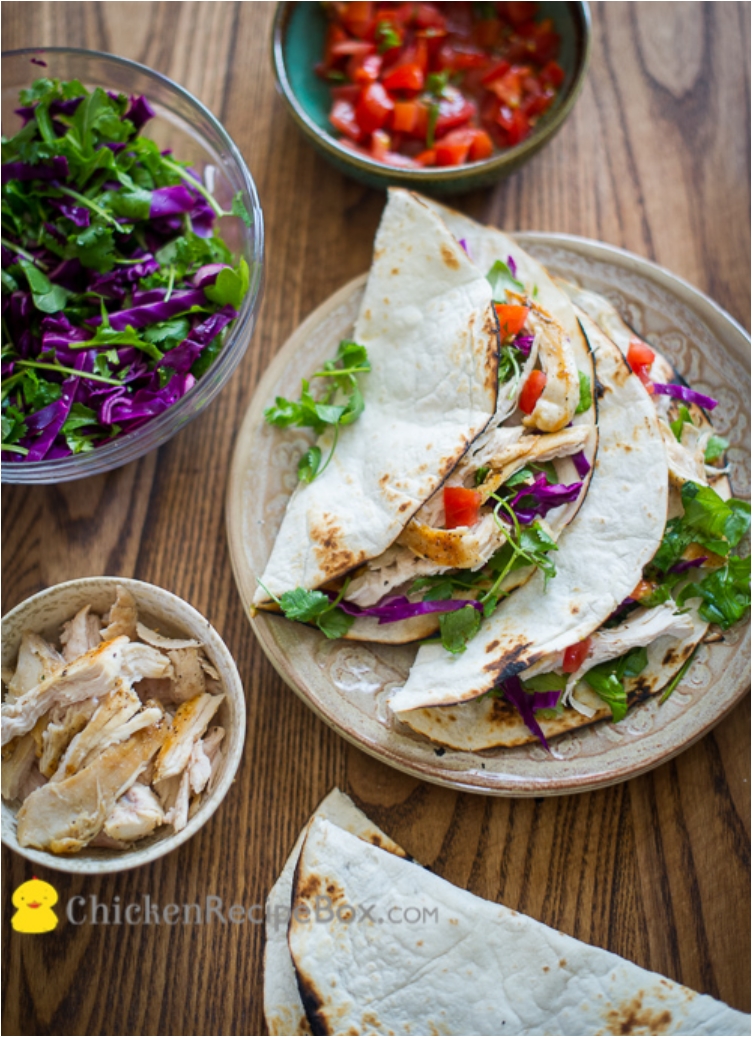 You can't make a chicken breast recipe list and not include at least one taco recipe. Paying tribute to one of the easiest dishes in the entire world, I give you the healthy chicken taco. Enjoy.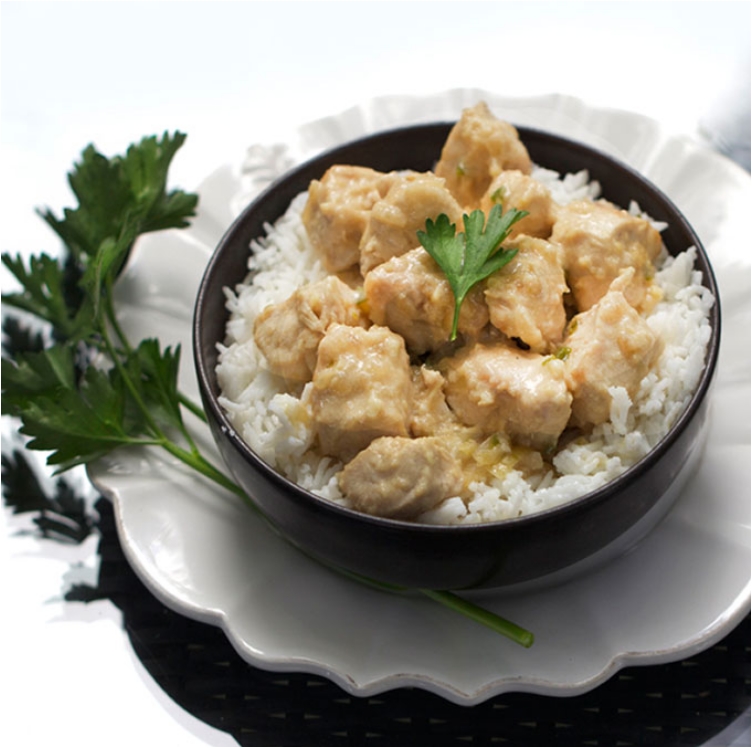 If you'd like to try some traditional Asian food, korma is a very good option. One simple reason: it tastes very Western-like. Korma is basically meat and vegetables braised in a spice made out of yogurt. There are other ingredients like nuts, or seed paste, but it all comes down to where the recipe originates.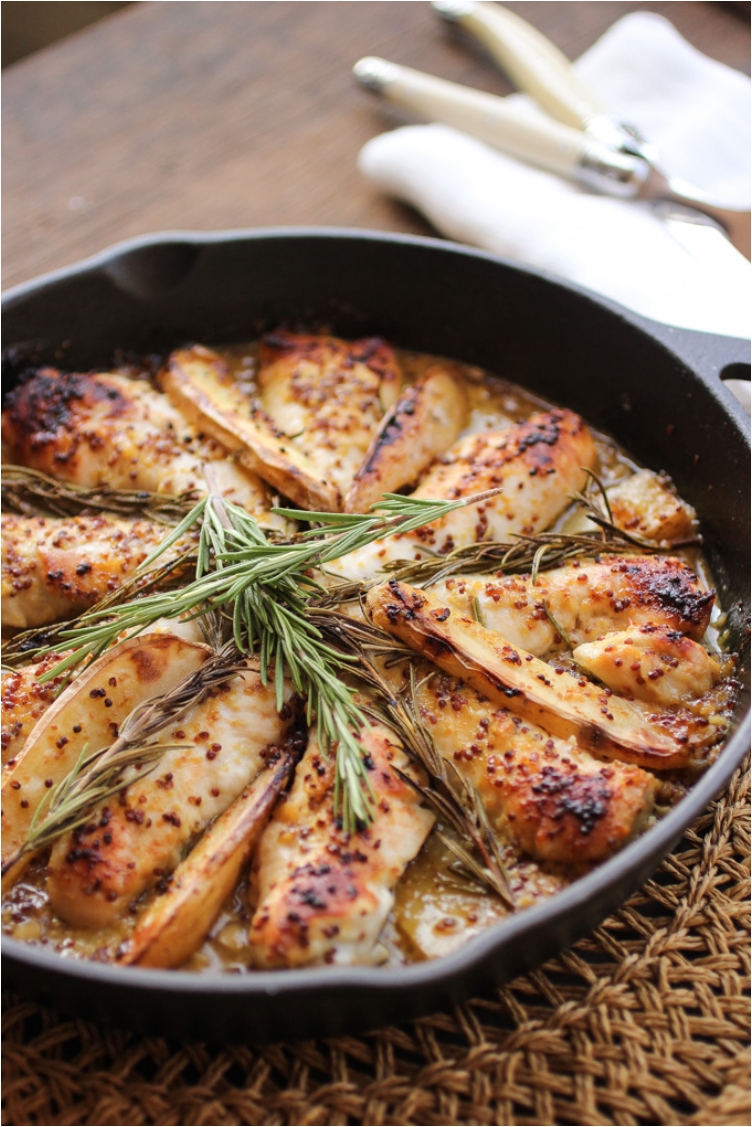 I know you thought I would ignore the honey and mustard chicken, but it is the gold standard in chicken breasts. The most common, and most popular, sauce for chicken is honey and mustard. Only in this case, we fry, or roast, the chicken in the sauce. The result is the chicken is a little moister and creamier. Rosemary lends some edge and sharpness to the dish.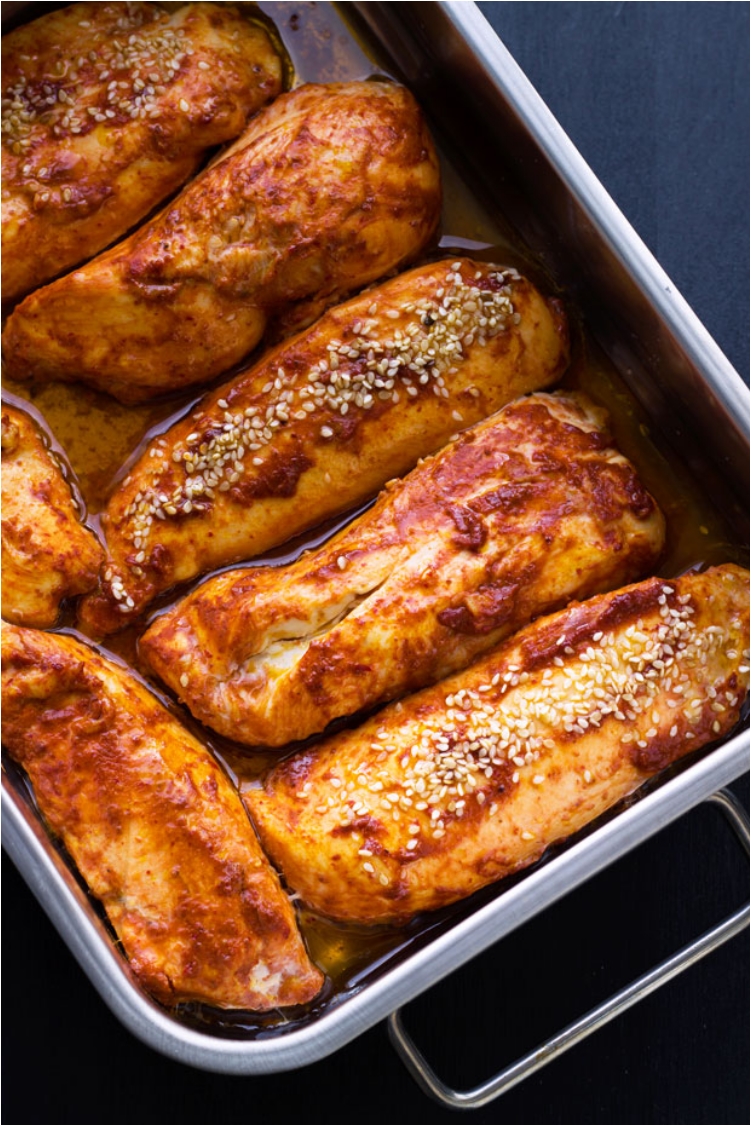 You go the roasted harissa route when you want a spicy, yet simple, chicken breast recipe. Harissa sauce is a sauce made from chili pepper paste. Toss in some sesame seeds on top of the chicken breasts to balance things out, and you've got a crunchy and delightful chicken. When you're throwing a party, this might be your best chicken wings alternative.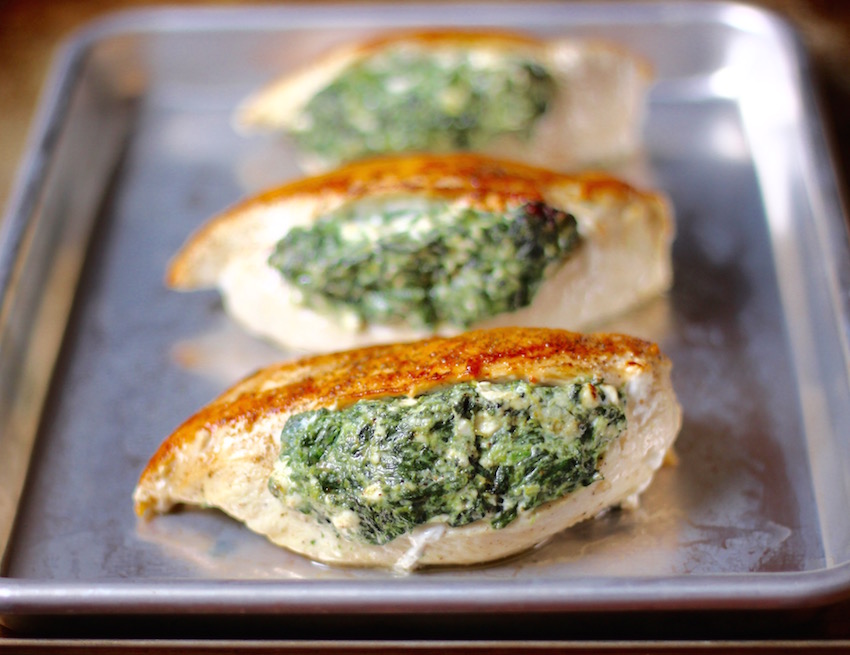 Chicken breasts are healthy on their own. But I know there are people who want to take it to the next level. Enter spinach. If there is one leafy green that can make everything you cook healthy, it's spinach. I must warn you: at first, you might find the taste a bit strange. But you'll easily get used to the chicken and spinach combo.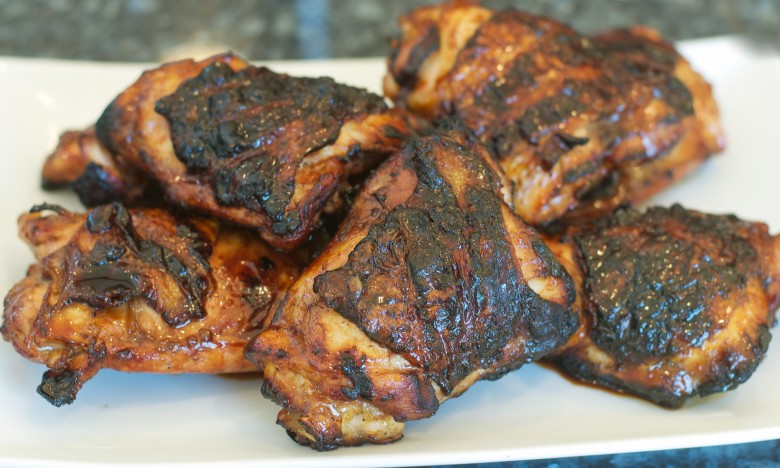 We had recipes for different cuisines, and we had recipes for spicy, hot, and sweet chicken breasts. Now it's time to venture into the exotic world, and if you want to get more exotic and tropical with your chicken breasts, mango or pineapple is the way to go. I chose mango, as I like the sweet taste a bit more.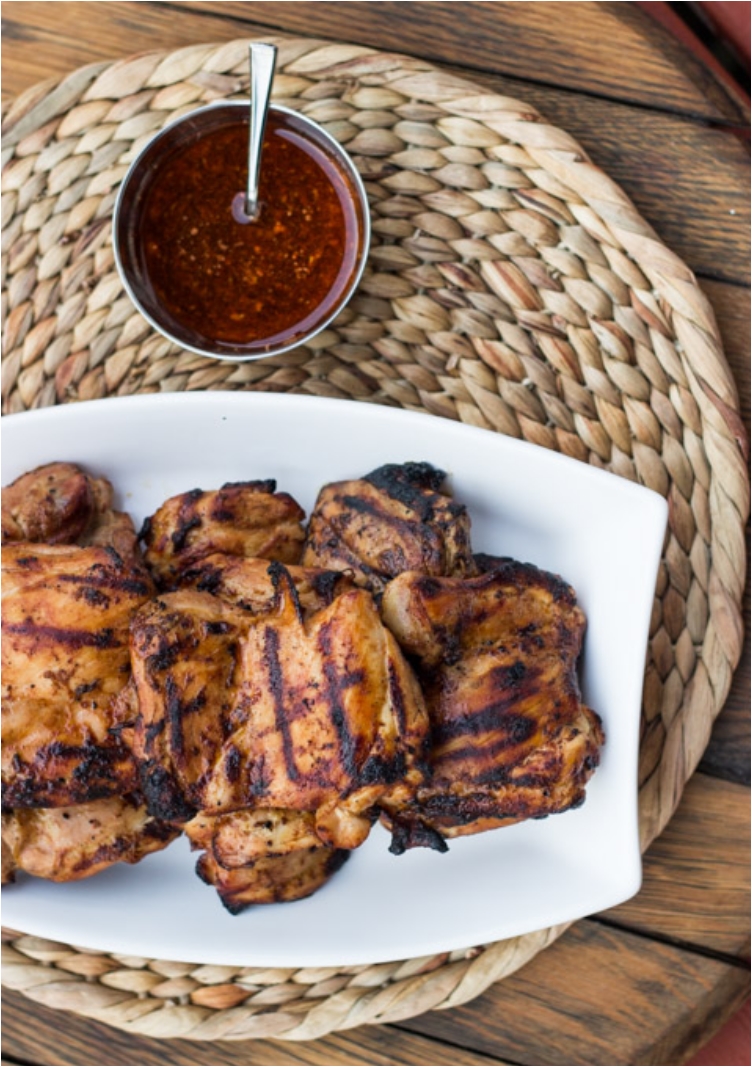 Grilled chicken breast is the simplest and easiest recipe you can find. But because it is so simple, you usually want something to give the dish a certain sharpness and edginess, and a zesty sauce works wonderfully.
The best part about this dish is that you get a genuine chicken breast flavor. Despite all the herbs and plums, the flavor is still chicken breast. The role of the herbs is to provide that certain freshness to the chicken. I know some people don't like herbs, but they are just perfect for this dish.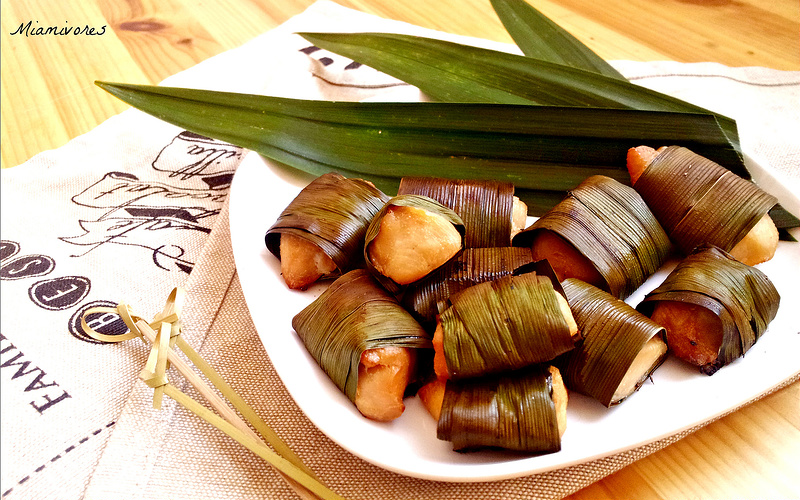 Pandan leaves are a Malaysian ingredient. The goal is to infuse food with a sweet and fragrant aroma. And it works just right. The recipe is fairly simple: just wrap chicken squares in pandan leaves, and then roast them.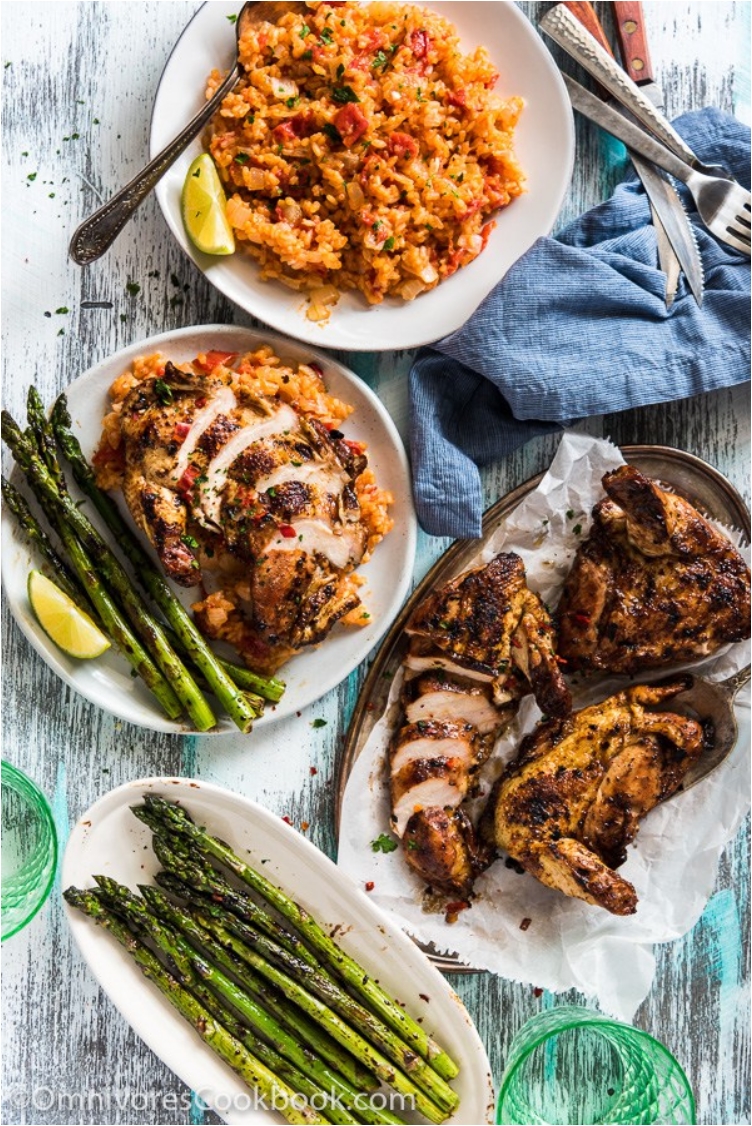 As I mentioned at the beginning, chicken is actually a very good protein source. But some people want to take it to the next level, and for that, we have black beans. For those of you who don't know, black beans are one of the best protein alternatives for vegetarians. This way, you get the best out of both worlds.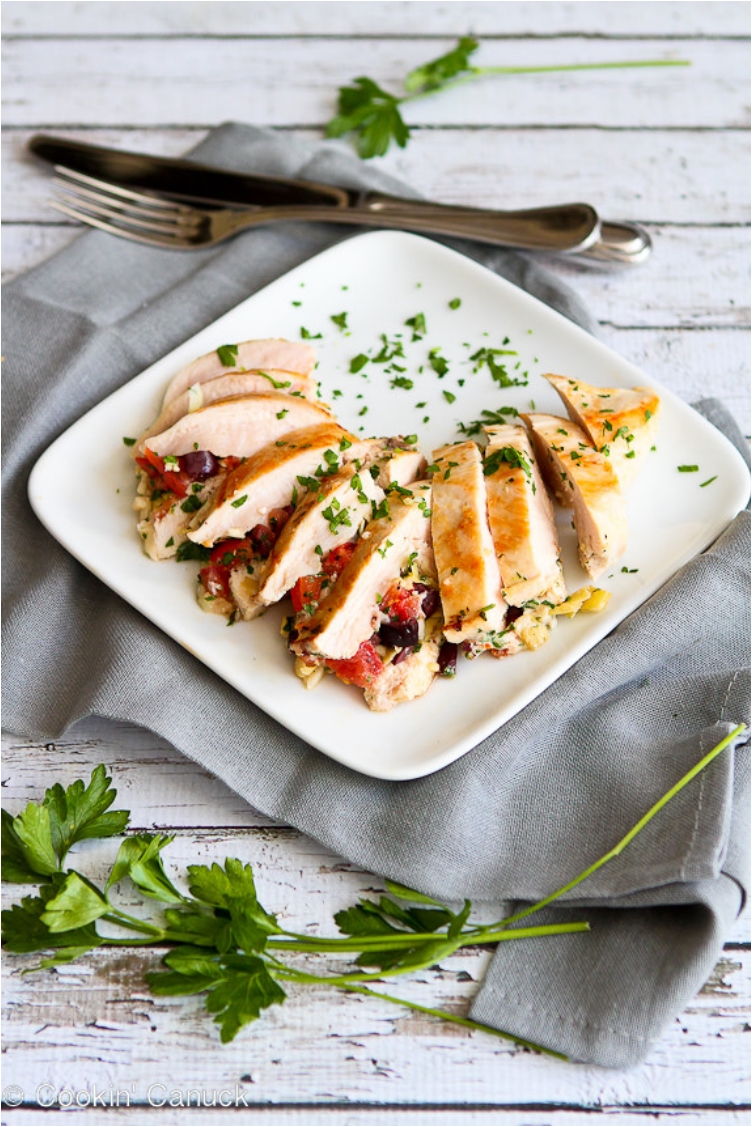 For those of you who don't know Italian, antipasto means "meal before the meal." I know chicken is usually an ingredient for the main meal, but who is to say that you can't use chicken as an antipasto? This works as long as your main meal is not chicken as well, of course.