What if I told you that you can have a healthy meal at McDonald's? I know the fast food chain gets a lot of bad rep for serving fast food that is unhealthy, but there are actually healthy choices out there. And McDonald's is not the only fast food chain restaurant serving healthy meals. Burger King, KFC, Wendy's and other do it as well. The trick is to focus on chicken meals and try to get healthy versions of the meals.
I would love to present you a number of meals that pack less than 500 calories, have low amount of cholesterol, and actually come with some protein. Even if you are in the hurry, you can get a healthy meal, just try to look some from the list.
Grilled Chicken Sandwich and Fruit Cup at Chick-fil-A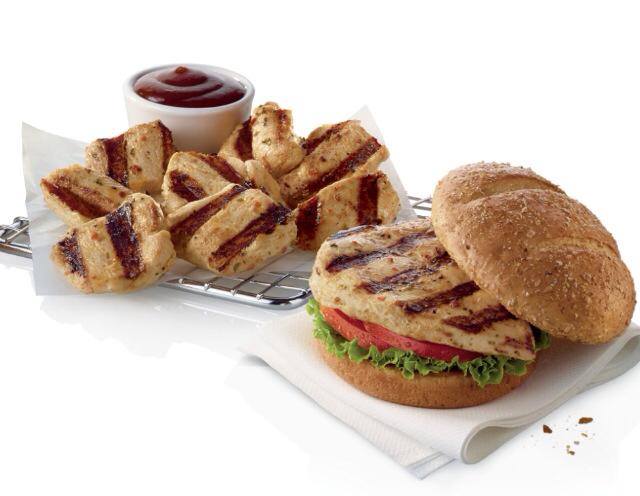 Many restaurants offer grilled chicken sandwich, but Chick-fil-A makes the best one. Just be careful to order one without creamy sauce or mayo. The next trick is to order one served with a whole grain bun. McDonald's comes at close second. Some of the grilled sandwiches you'll find come with barbecue sauce, or honey mustard sauce. They are healthy and calorie-friendly.
If you order one at Chick-fil-A, you'll get a portion with 400 calories, just 3.5 grams of fat, 55mg cholesterol, 6 grams of fiber and a stunning dose of 30g protein.
Chicken Burrito Bowl with brown rice at Chipotle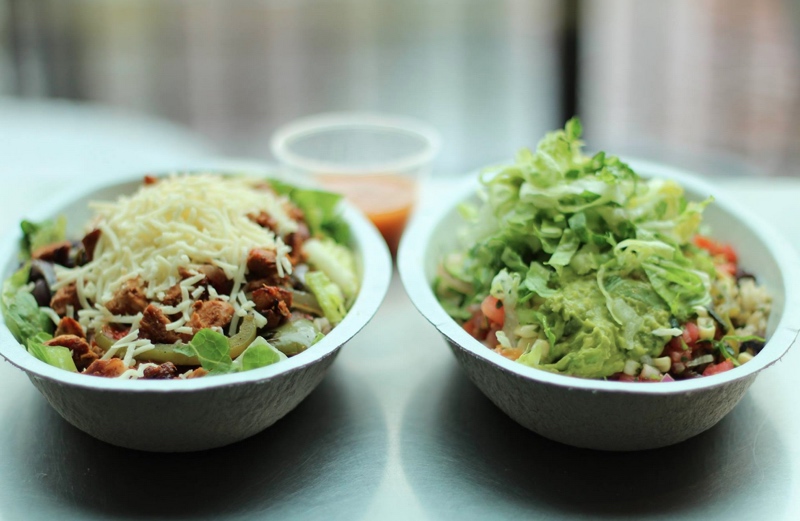 The trick here is to order the chicken burrito without sour cream or rice. This way, you'll end up with a healthy meal of just 500 calories. Truth be told, Chipotle has a lot of healthy and fresh options. The trick is to order without sour cream and cheese, as most of the fats are there. This meal gives you 500 calories, 42g protein, 57g of carbs, and 13.5g of fat. Not so bad right?
Chili-Topped Potato at Wendy's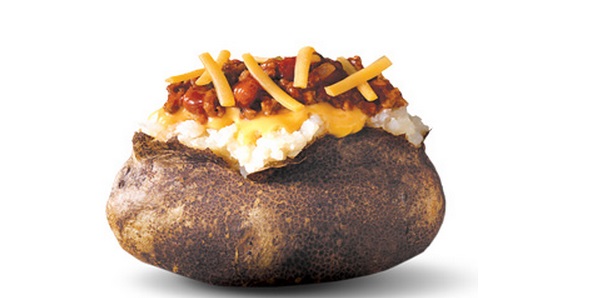 This is one of the best-kept secrets in the world of fast food restaurants. There is no such item on the menu at Wendy's. But just buy the plain baked potato. Then buy a small chili, and mix them together for a balanced meal that will supply you lots of protein, fiber and some fat. The meal delivers 460 calories, 21g of protein, 12g of fiber, 2.5g saturated fat, and 6g of fat.
Spinach and Feta Wrap at Starbucks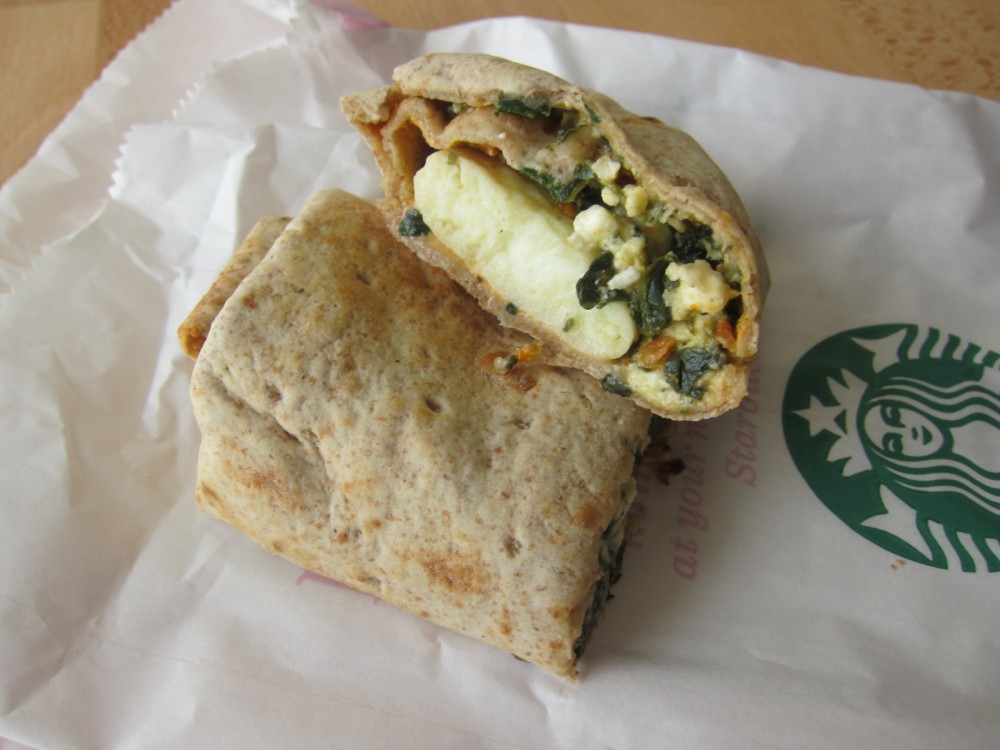 I know most of you go to Starbucks to get your daily dose of coffee, but who's to say you cannot grab a quick bite on the go as well? If you are at Starbucks during the afternoon, you might be more attracted to the yummy pastries, but try to resist. This low-calorie wrap is a healthy meal that you can consume any time. The pack comes with just 290 calories, yet 19g of protein, 33g carbs, and 10g of fat.
Grilled Chicken Breast with mashed potatoes at KFC
This meal comes with two side dishes, but you won't be sorry. The grilled chicken breast at KFC is something you order when you want to try something that is not standard fast food. The chicken breasts are your entrée, and for your side dishes, opt for mashed potatoes and corn. You get 41g of protein from this combination, and a rather acceptable amount of carbs (49 grams) and just 10g of fat. This 430 calories meal also delivers 5g of fiber and just 2g of saturated fat.
Chicken McNuggets (6 pieces) at McDonald's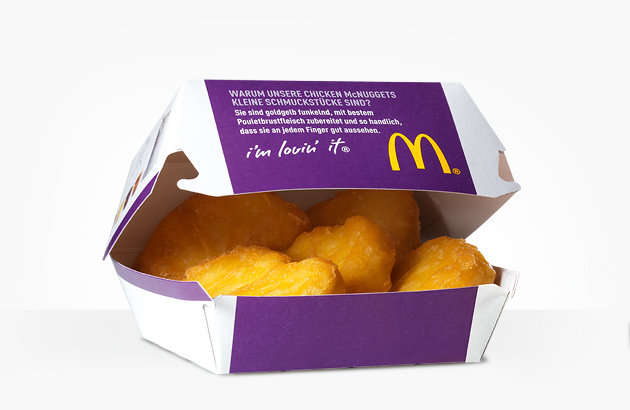 The signature McDonald's meal is actually a healthy one. Choose your six pieces pack with honey and mustard sauce, and you'll get a meal with 340 calories, 13g of protein, 24g of carbs, and 22g of fat. I know the fat amount is rather high for a healthy meal, but the protein makes up for it.
Chick-n-Minis breakfast at Chick-Fil-A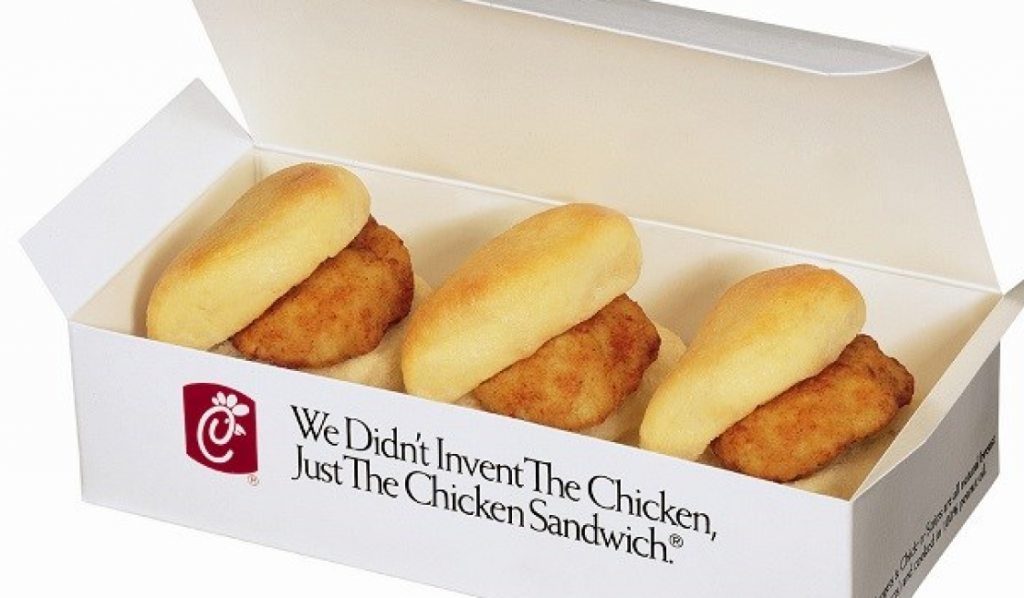 Sometimes, you don't have time in the morning for a quick and healthy breakfast, so you opt for fast food. But I am here to tell you that even a fast-food breakfast can be healthy one, as long as you choose the Chick-n-Minis. This breakfast sandwich has little to no contenders for the best breakfast, as the Egg McMuffin from McDonald's for example. But let's focus on this breakfast for a moment. It comes with 260 calories, 10g of fat, 14g of protein (great for a morning boost), 1g of fiber, and 30g of carbs.
Cheeseburger at In-N-Out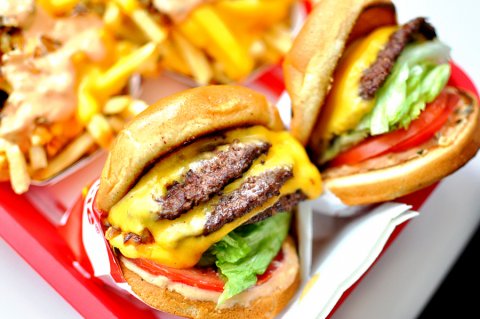 The trick here is to choose a different sauce, not their special sauce. Instead of the special sauce, order a cheeseburger with ketchup and mustard, and instead of the double-double, get the regular burger .This will slash some calories and fat, making your meal a 480 calories lunch. And you get 22g of protein, 27g of fat, and 41g of carbs.
Salad with brown rice, black beans, roasted chili corn salsa and romaine lettuce at Chipotle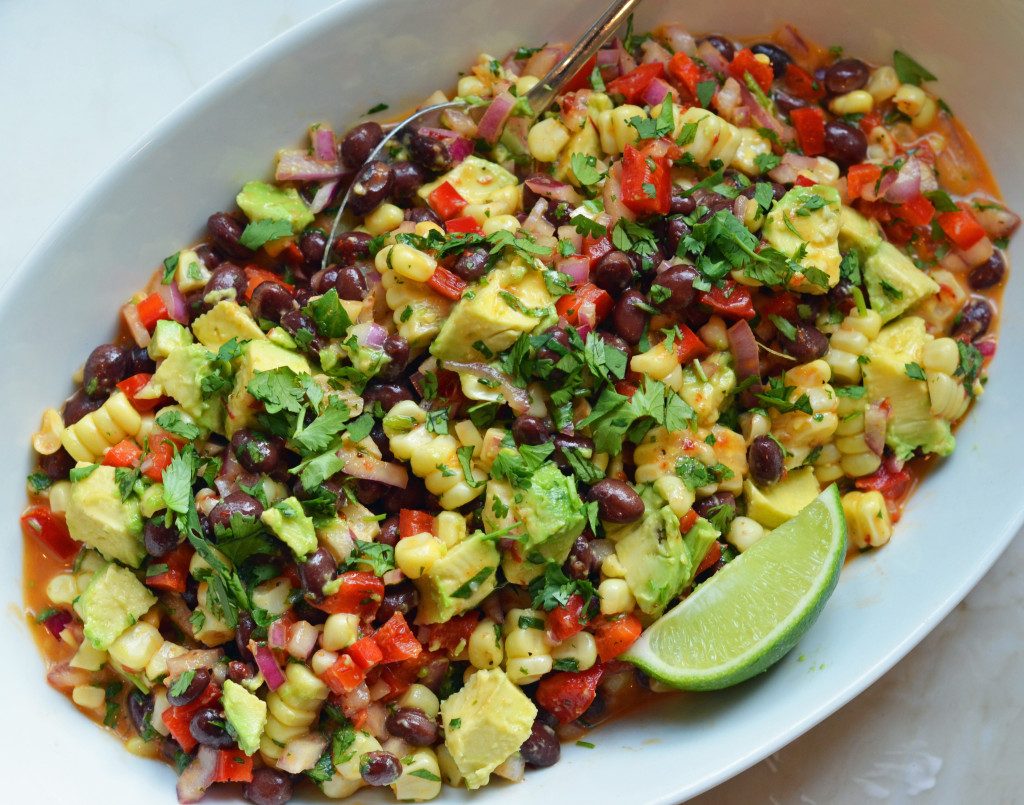 What this list of healthy food meals lack is some vegetarian dish, and I made sure to find one. Go at Chipotle, and order this healthy and fresh salad that packs 430 calories, 15.5g of protein, and 10g of fat (zero saturated and trans).
Chicken Teriyaki Bowl at Jack in the Box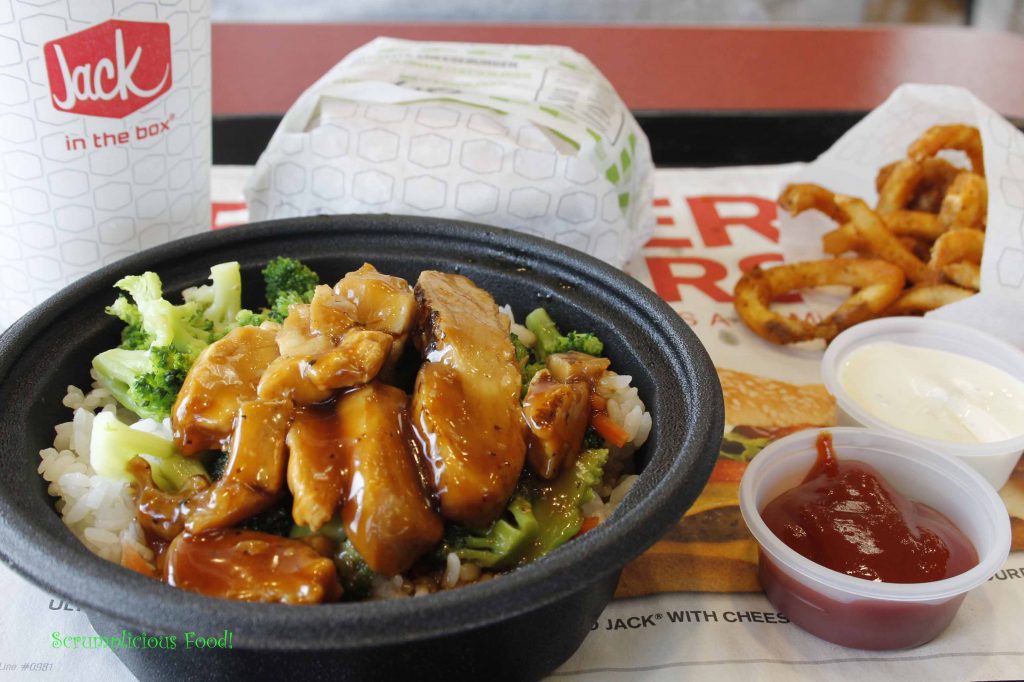 My only concern is that this dish comes with white rice. I would love to see it served with brown rice, but we cannot have everything. But it is still low in saturated fat, and comes with a healthy dose of protein. This bowl packs 585 calories, which is rather high. However, the protein dose is good enough at 25g, and you get 4g of fiber. The downside is there are lots of carbs, 106g, but low amount of fat, just 6 grams.
Veggie Sub with provolone, cucumbers, lettuce, spinach, avocado at Subways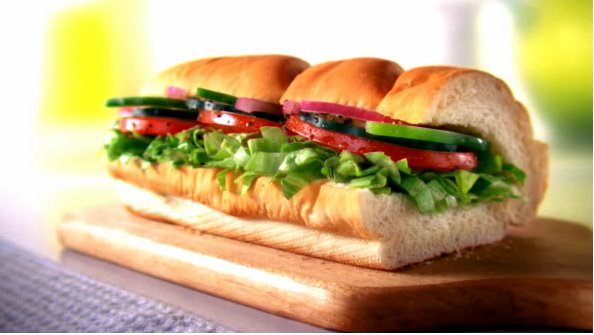 The complete list of ingredients for this six-inch sandwich include: 9-grain wheat, provolone, avocado, tomatoes, spinach, red onions, cucumbers, provolone, green peppers and lettuce. In other words, a healthy vegetarian dish that tastes delightful. And you get just 380 calories and 47g of carbs. The protein amount is medium at 13g, but more than enough for an afternoon quick lunch or after lunch snack. And the best part is, Subway actually has a tool that can calculate your nutrients and calories.
Asian Cashew Chicken Salad at Wendy's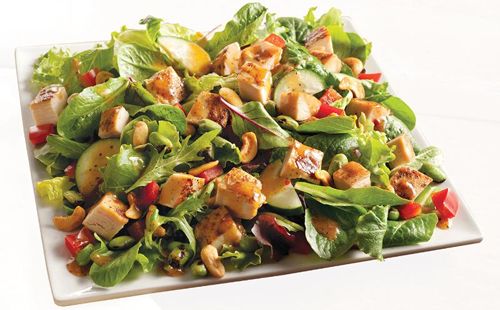 Don't be afraid to order the full size of this salad, as it is healthy, nutritious, and delightful. I know many people opt for the Spicy Caesar, but the Asian Cashew is much healthier. This salad packs just 380 calories, which is on the low side, and 36g of protein (extremely high). You'll also get 32g of carbs and 14g of fat. The fat amount is on the higher side, but it is not a deal breaker since this is a low calorie meal.
Chargrilled Chicken Cool Wrap at Chick-fil-A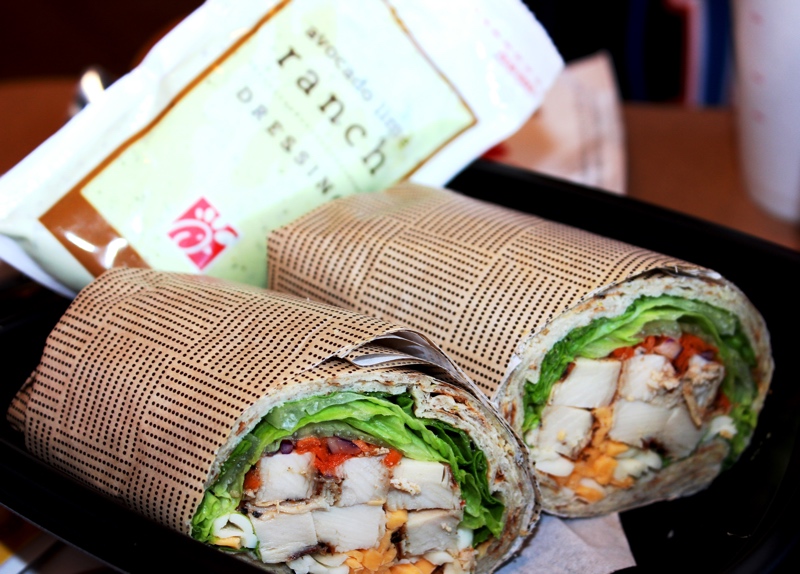 You've noticed so far that Chick-fil-A has a number of healthy options. That is because most of their meals are made with chicken. This chicken wrap is arguably best on the market, and it beats smaller wraps by other chains by a landslide. One of the best parts is that you need only one wrap to satisfy your hunger. When it comes to dressings, opt for the low fat reduced fat berry balsamic or the fat-free honey and mustard. The wrap will deliver you 470 calories, 33g of protein, 10g of fiber, 12g of fat (4g saturated), and 64g of carbs.
Shredded Chicken Burrito at Taco Bell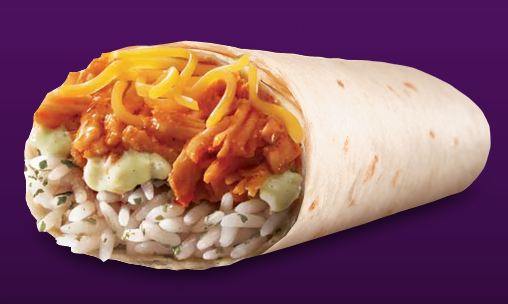 The best part about Taco Bell is that the fast food chain restaurant keeps the serving sizes in check. The one thing you need to pay attention to is sodium content. This shredded chicken burrito is one of the few that comes with less than 1,000mg of sodium. The burrito packs 400 calories, 960mg of sodium, 16g of protein, 18g of fat and 45g of carbs.
Fresco Chicken Burrito Supreme at Taco Bell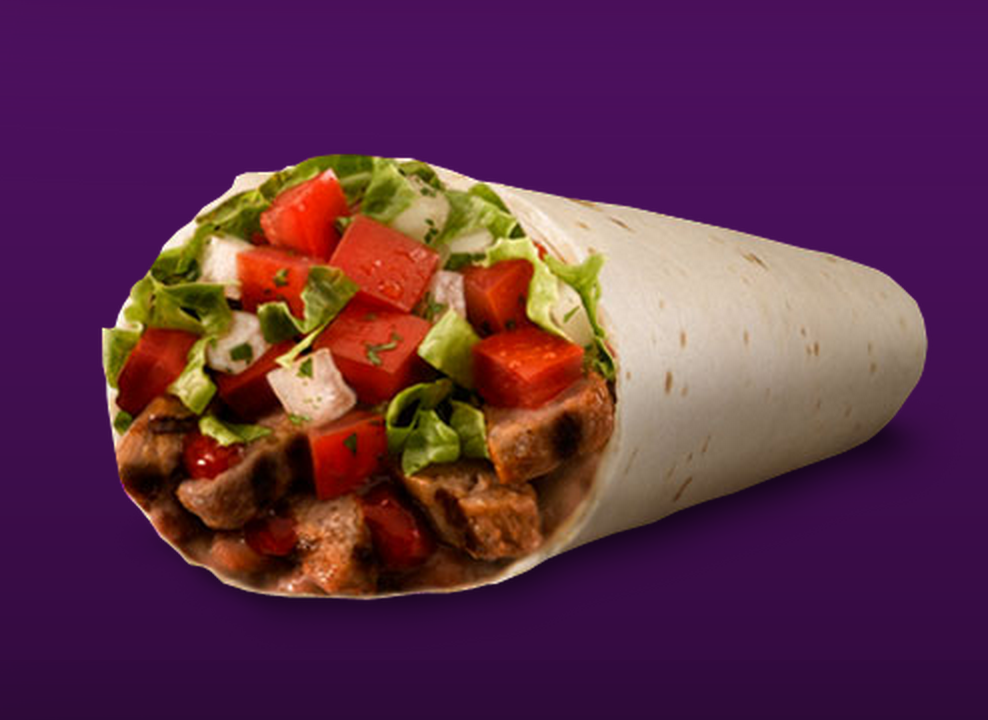 Another popular healthy option at Taco Bell is the Fresco burrito supreme. With just 340 calories, it makes for one of the best low-calorie lunches on the go. The fresco menu helped Taco Bell expand their menu, swapping cheese and sour cream with some salsa.
This burrito, for example, aside from 340 calories, also comes with 19g of protein, 49g of carbs and just 8g of fat.
Southwest Salad and Fruit n Yogurt Parfait at McDonald's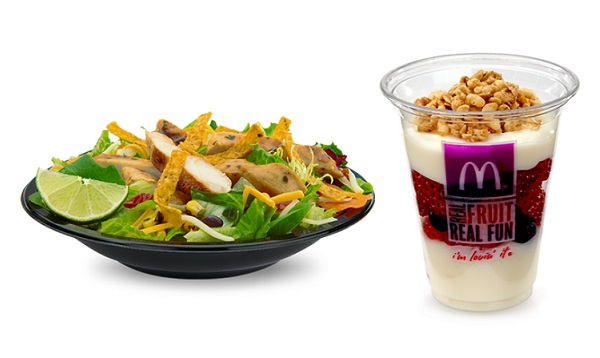 As long as you opt for light dressing, and grilled chicken, you will have a healthy meal no matter at which chain restaurant you order. But McDonald's is among the best at what they do, and their grilled chicken salad offers best balance of fats, protein, carbs and calories. I'd recommend a fruit parfait as a dessert, as we all like to have a dessert along with our lunch. The grilled chicken salad packs 480 calories, 34g of protein, 7g of fiber, 61g of carbs, and just 11g of fat. And that is with the fruit parfait combined.
Smoked Turkey Breast Sandwich on Country at Panera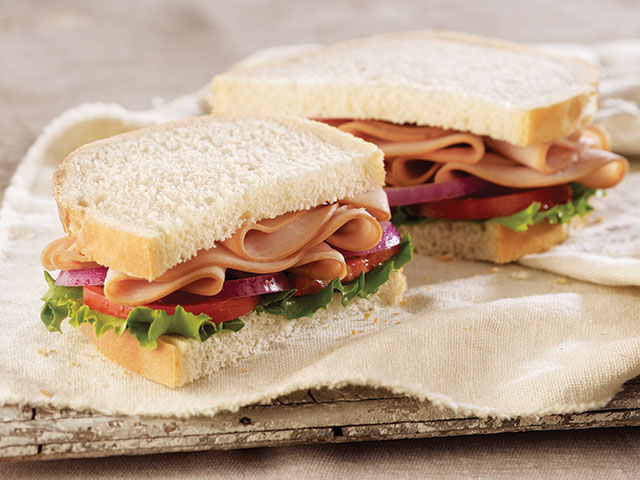 One thing I love at Panera is that you have freedom to try half a sandwich with a salad, a full sandwich or anything else you like thanks to the "You Pick Two" menu. A full smoked turkey breast sandwich packs 430 calories which falls in the medium range. But it also comes with a high dose of protein (33g), just 3.5g of fat, and 67g of carbs. The one thing I am skeptical is the high amount of sodium. With 1790mg of sodium, this sandwich will give you more than half of the daily allowance of sodium.
Egg and Veggie Power Lunch at Pret a Manger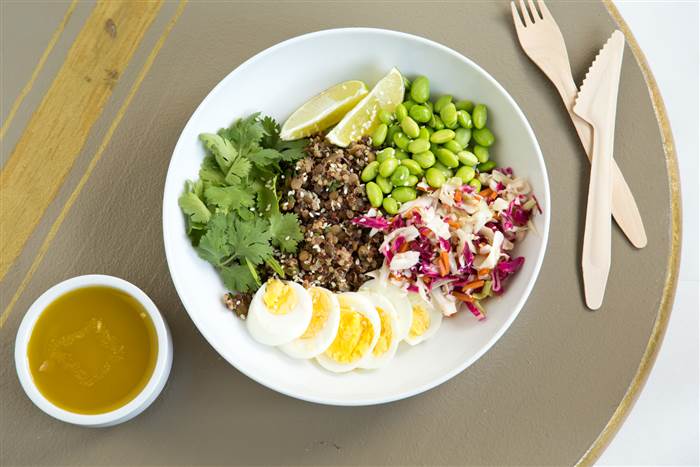 The salads at Pret are awesome, delicious and luscious, but be careful with the dressings. If you like to stay below 500 calories, either avoid the dressing, or order a low fat one. But I want to give you a power lunch with eggs this time. This vegetarian meal packs 420 calories, 22g of protein, 17g fat, and 45g carbs. But the best part is sodium amount, as the lunch is extremely low with just 680mg of sodium. The daily allowance is little more than 2,000mg of sodium.
Veggie Burger and garden salad at Burger King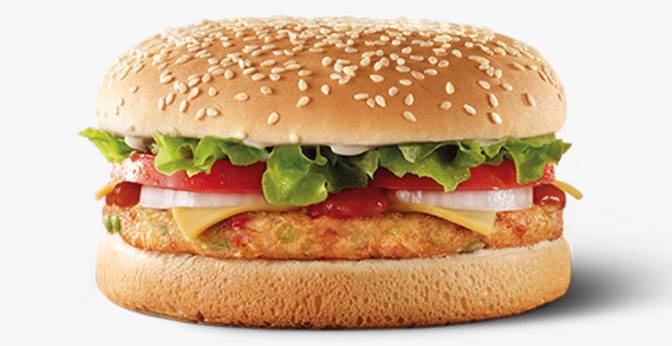 Burger King gets a lot of bad rep for their big serving size and high calories meals. But their veggie burger is second to none. Of course you need to ditch the mayo for this to work, and I'll leave the cheese up to you. With cheese or without, this veggie burger is delicious. Combine with the garden salad, and you have a healthy fast food meal that is below 500 calories. I'd recommend the light Italian dressing as the best option. With that combination, you get 450 calories, 26g of protein, 10g of fiber, 12.5g of fat, and 52g of carbs.
Veggie Sandwich at Tomato Orzo Soup at Subway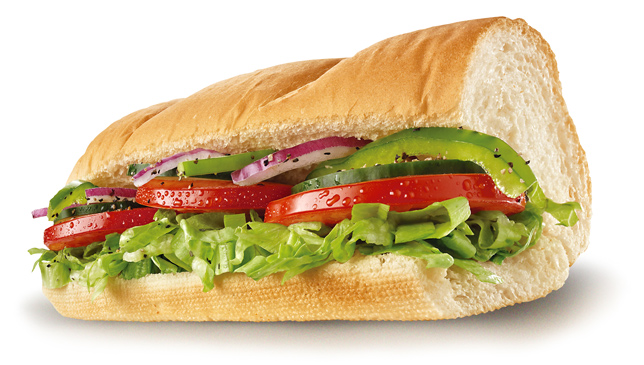 If you are watching your sodium intake, another popular vegetarian option is the Veggie Delite at Subway. It packs 5g of fiber, and if you combine with the tomato orzo soup, you increase your fiber up to 7g. The whole combination gets you 360 calories, 14g of protein, 3.5g of fat (extremely low), and 69g of carbs.