Although the last Harry Potter movie came out in 2011, the hype surrounding the young wizard is still here (especially since J.K. Rowling is writing new novels). Harry Potter is definitely in the same ranks as Star Wars, in that it is a movie franchise that inspired a whole new subculture.
Truth be told, the hype was real even before the movies came out. But with the movies, everyone learned who Harry Potter was. And for Harry Potter fans, arts, crafts, and accessories are a critical part of their lifestyle. That being said, we have some crafts here that you can easily make. So, in order to climb up the ladder, we suggest you make one of these crafts.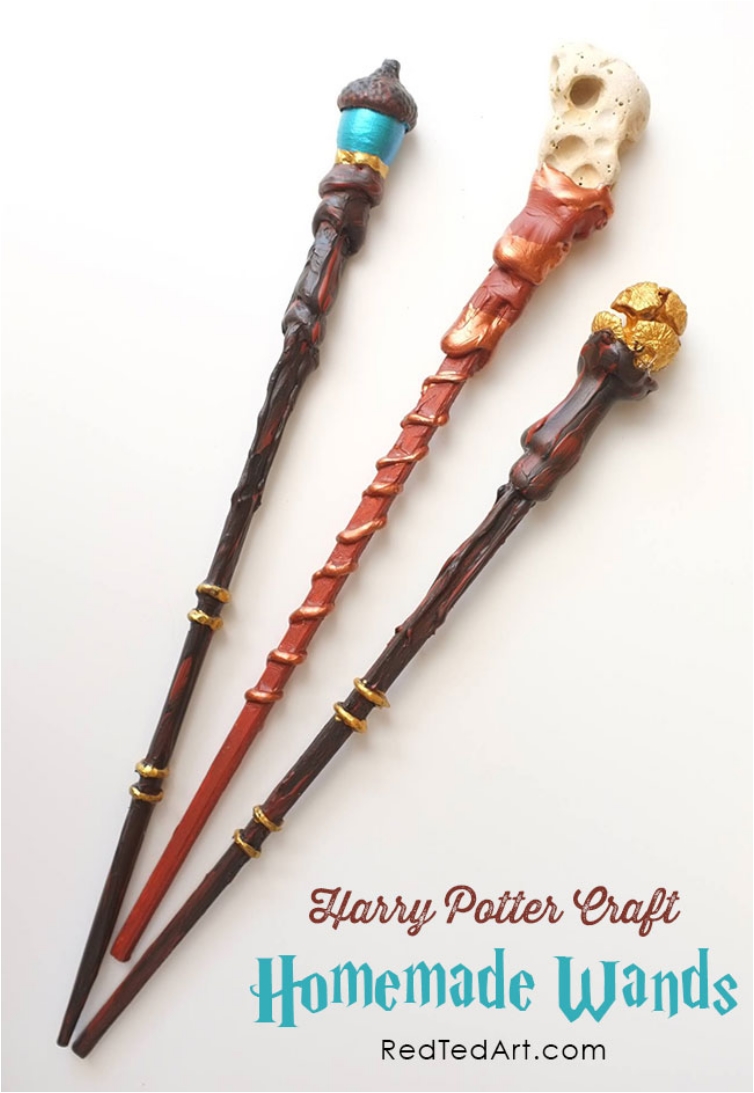 Of course we're starting off with a magical wand. After all, every wizard needs one! Now, some might say that the wand chooses the wizard. But that shouldn't stop you from choosing and making your very own wand.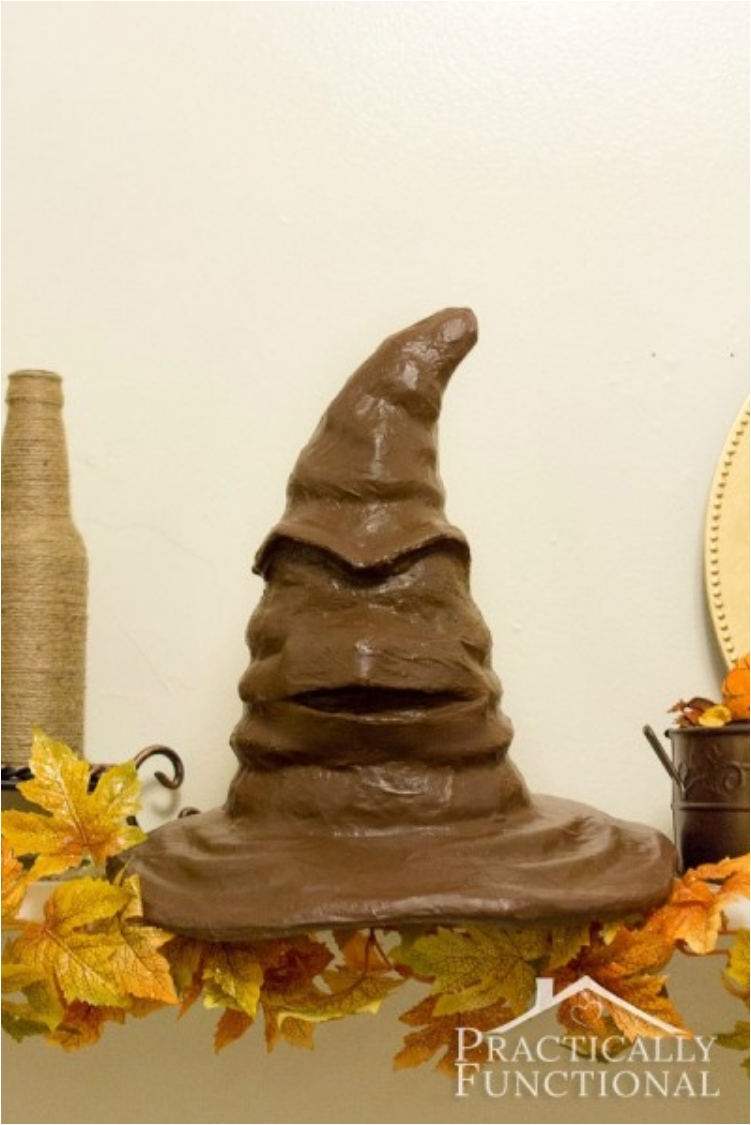 This is a Harry Potter memorabile you just have to have. Hats are as much a part of the magical world as wands. And truth be told, this craft will definitely bring some flair to your home. It looks awesome.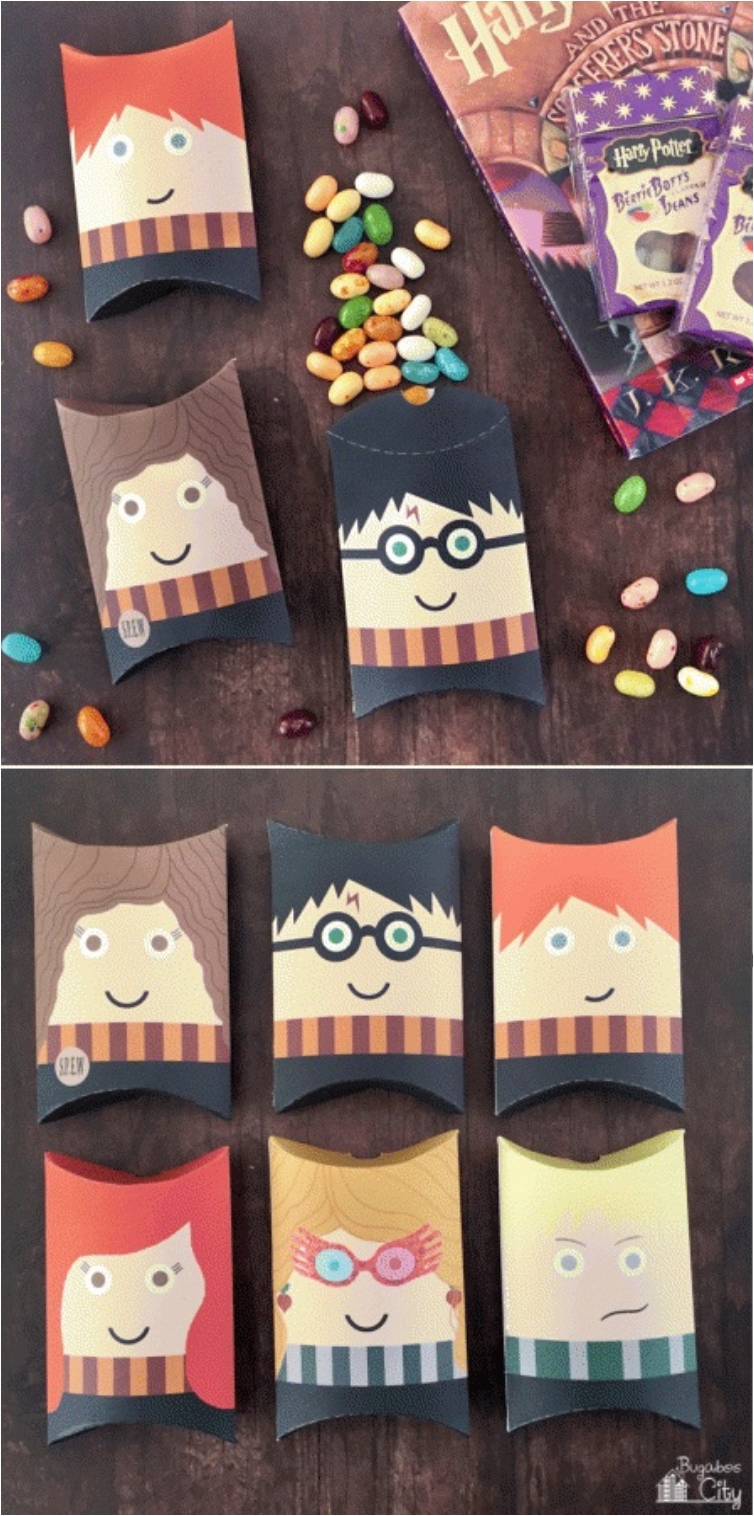 In the fashion world, there is a saying, "when in doubt, wear black." There's an analogous saying for a pillow box—when in doubt, make a Harry Potter pillow box. Chances are, your friend, colleague, or partner has watched at least one Harry Potter movie. And there are lots of options and different characters you can put on the box.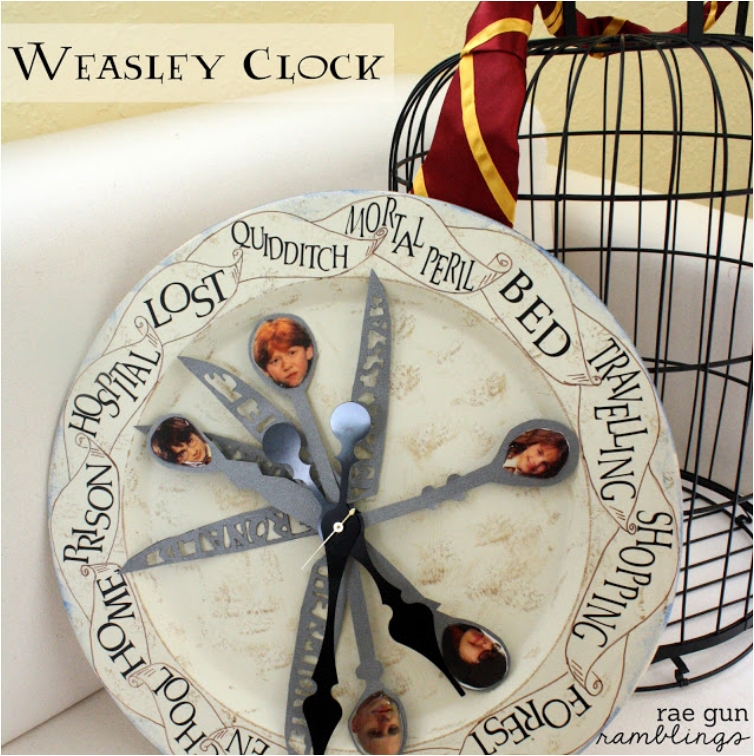 One of the things I loved about Harry Potter is that there are several major characters. Yes, Harry is the one main character, but the other major cast members got just as much screen time, just as many quotes, and just as many memorable scenes. Weasley is definitely one who became almost as popular as Harry. Being a ginger helped, as Weasley made gingers popular. And this clock is definitely awesome.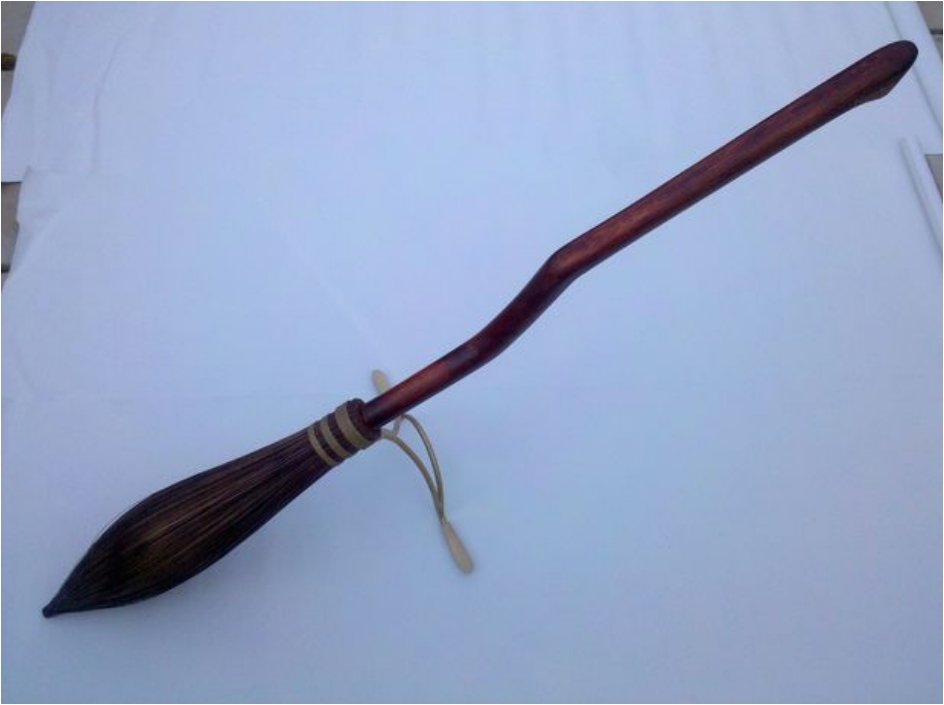 Who can forget Professor Minerva telling Harry that "this is not just a regular broomstick, it is a Nimbus 2000." And then Harry goes and plays a tight, well-played Quidditch match. Well, good news for Potter fans. You can make your own "not a regular broomstick."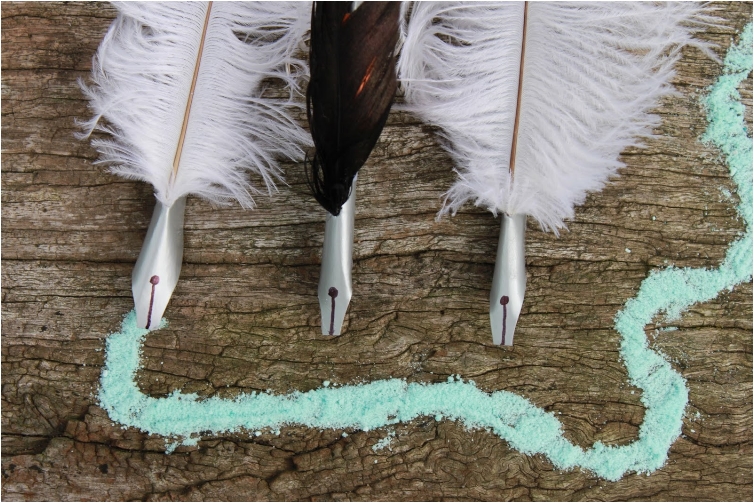 I'm sure everyone who's craving some sweets would love a sugary quill. Remember Harry trying it as one of the passwords for the Dumbledore's office? And if the old professor could love sugar quills, no reason why you shouldn't enjoy them?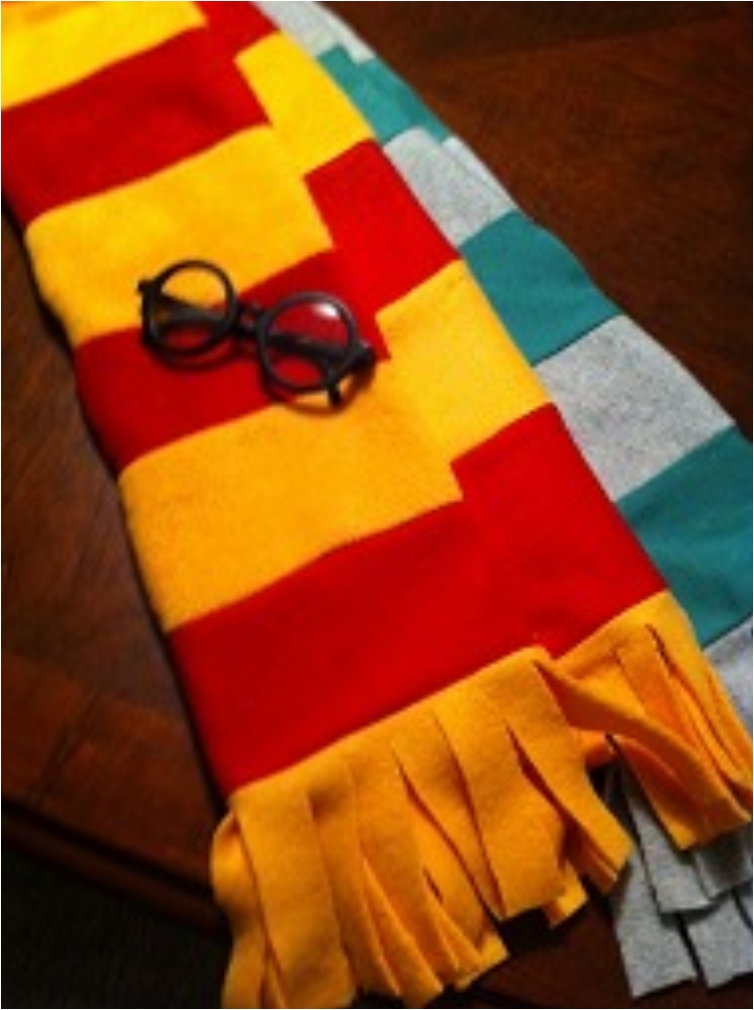 Harry wore one, his friends wore one, and now you can wear one. The Gryffindor scarf is one of the most popular accessories Potter fans wear. And yes, you can always order one from Amazon. But how much fun it would be to make one for yourself! Although if you are not a talented crafter, I'd say go for the store-bought version.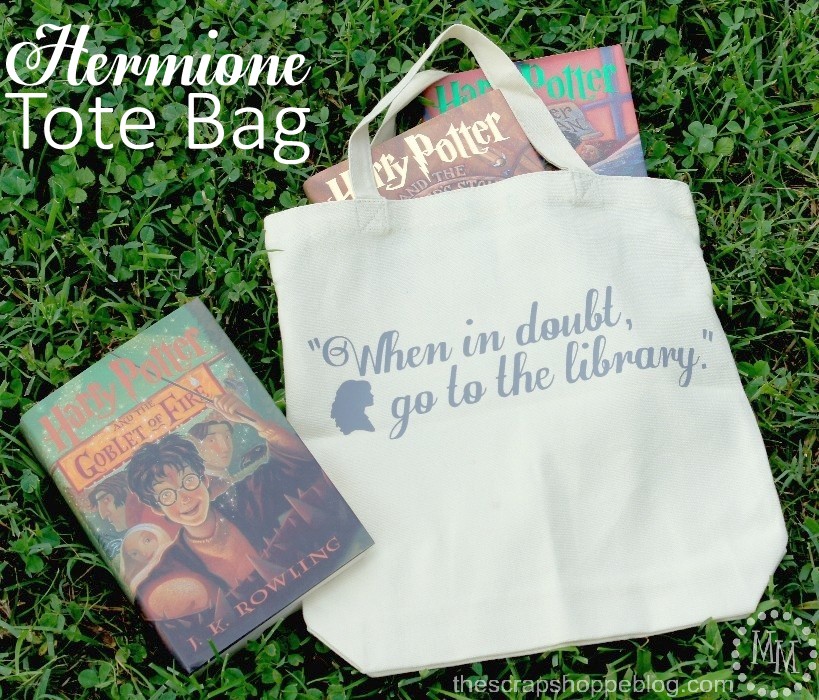 Crafting a tote bag requires a bit of skill—after all, they are handsewn bags. Every kid wants one, but adults love them as well. If you want to feed your child spirit, make yourself a Hermione-inspired tote bag, and wear it with confidence.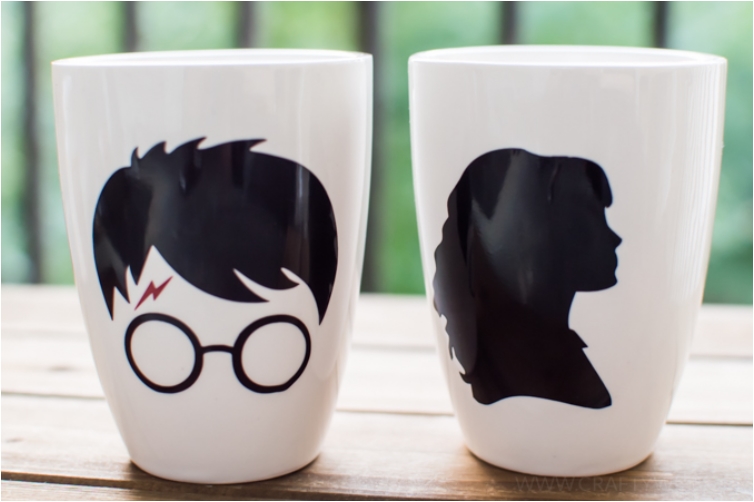 His and hers mugs are some of the most popular gifts for couples. In the past few years, I don't think I've met a couple that doesn't have such mugs. But if you want to take things to the next level, call Harry Potter for assistance.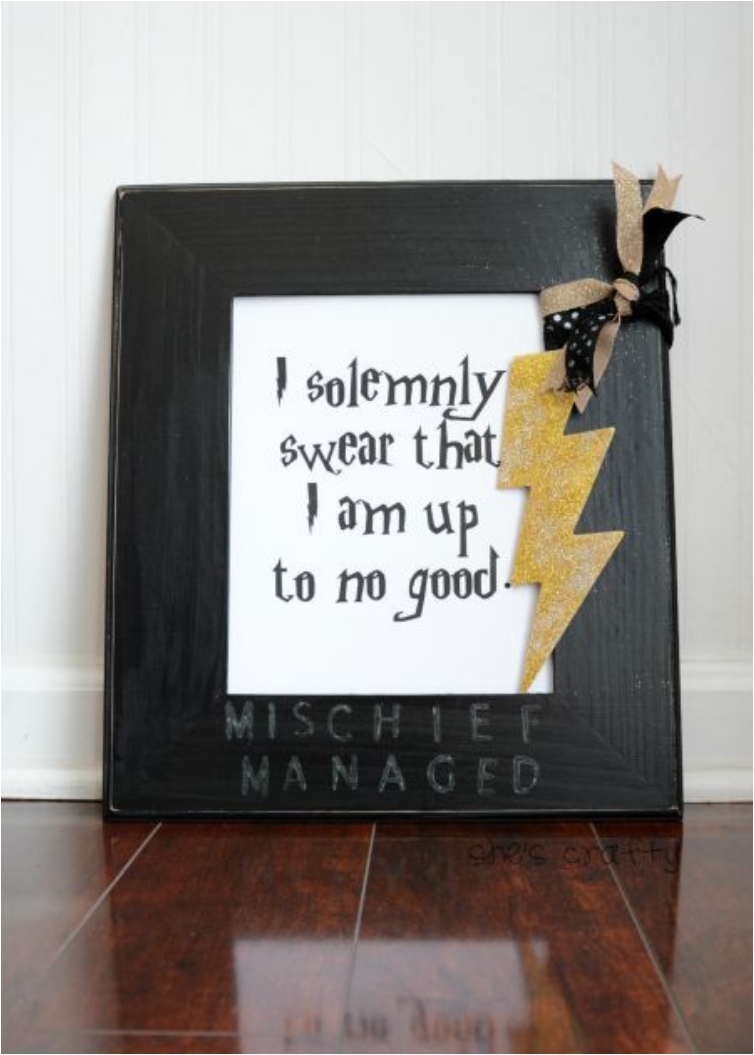 This is probably the easiest way to add some Potter crafts to your home. The popular quote is one of the most memorable in the Harry Potter universe. And you can play with the frame as much as you like. As long as you have the quote inside, the frame can be anything. Play with colors, shapes, accessories on the frame and so on.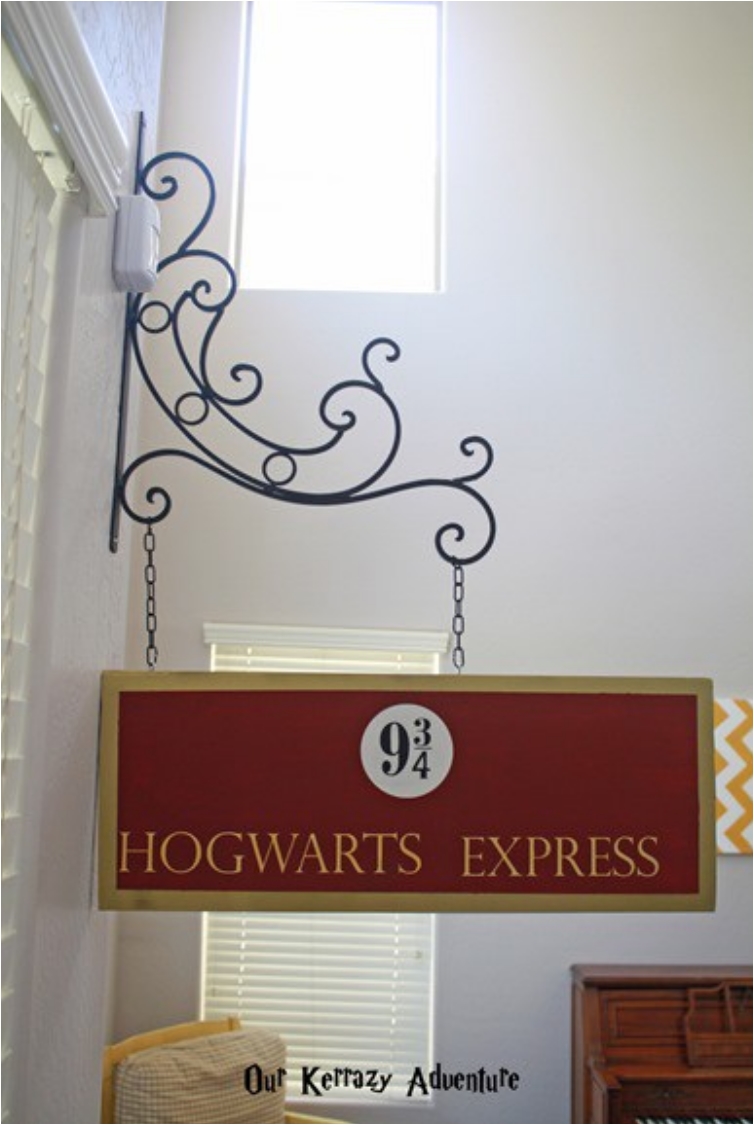 This is the platform where one departs for Hogwarts. And if you want to turn your home into a magical house, just install a sign. Imagine how many friends will try to travel to Hogwarts from that platform. This one is good not just for Potter fans, but for those who want to joke with their friends as well.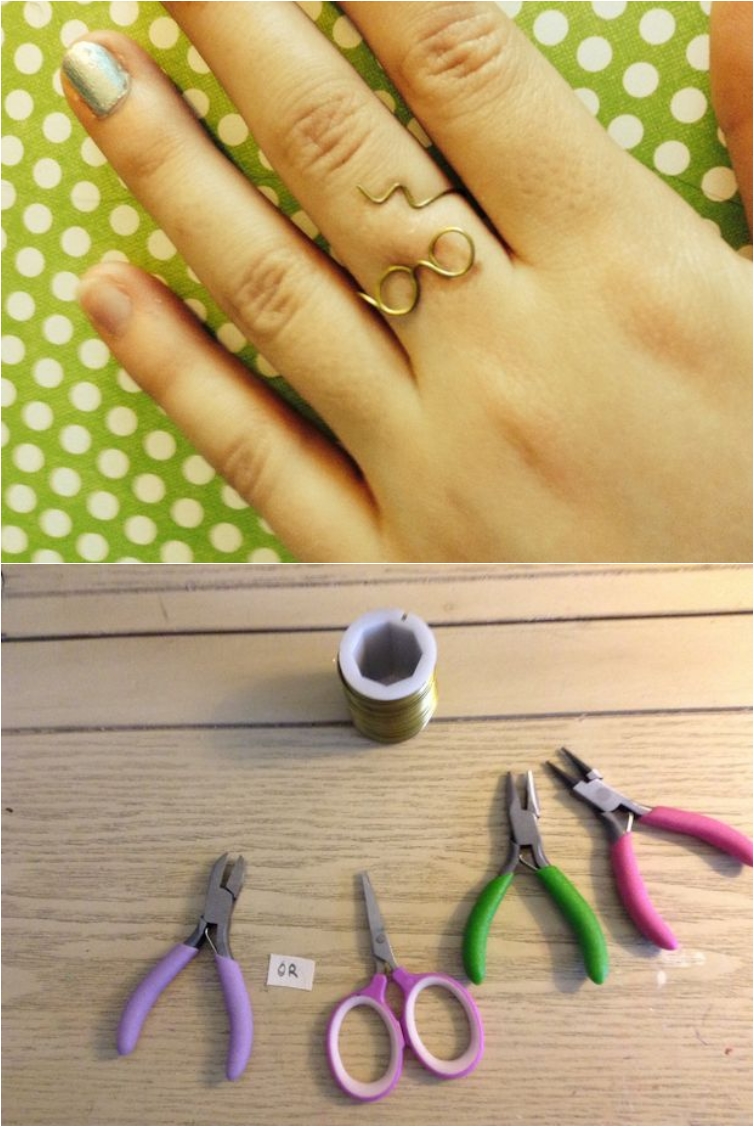 Some might say that the lightning bolt is where it all started. The scar on Harry's forehead appeared during Voldemort's attempt on his life. He is the only one who survived the curse, thanks to his mother's love protecting him. And that is what made Harry a Horcrux. It all came full circle at the end of the movie saga.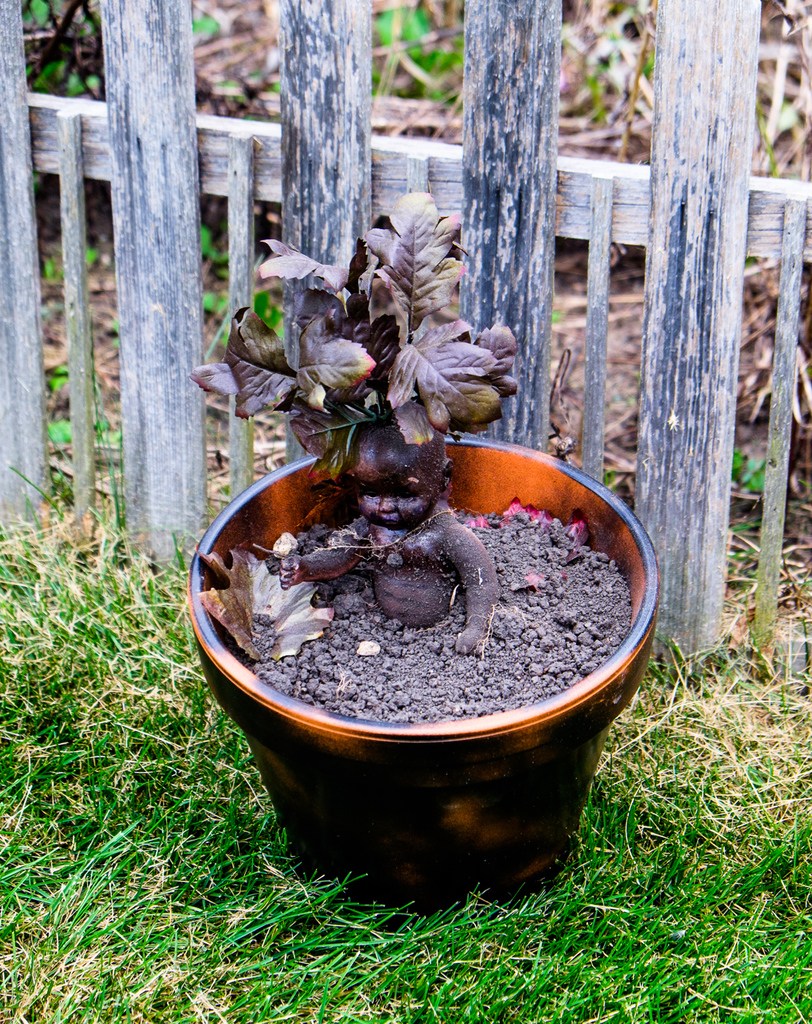 Harry Potter might be a fantasy novel, but there are some real elements in it. Take, for example, the mandrake plant, which is native to the Mediterranean region. In the movies, the mandrake plant is used as part of healing and restoration potions. And you can use that symbolism in your home.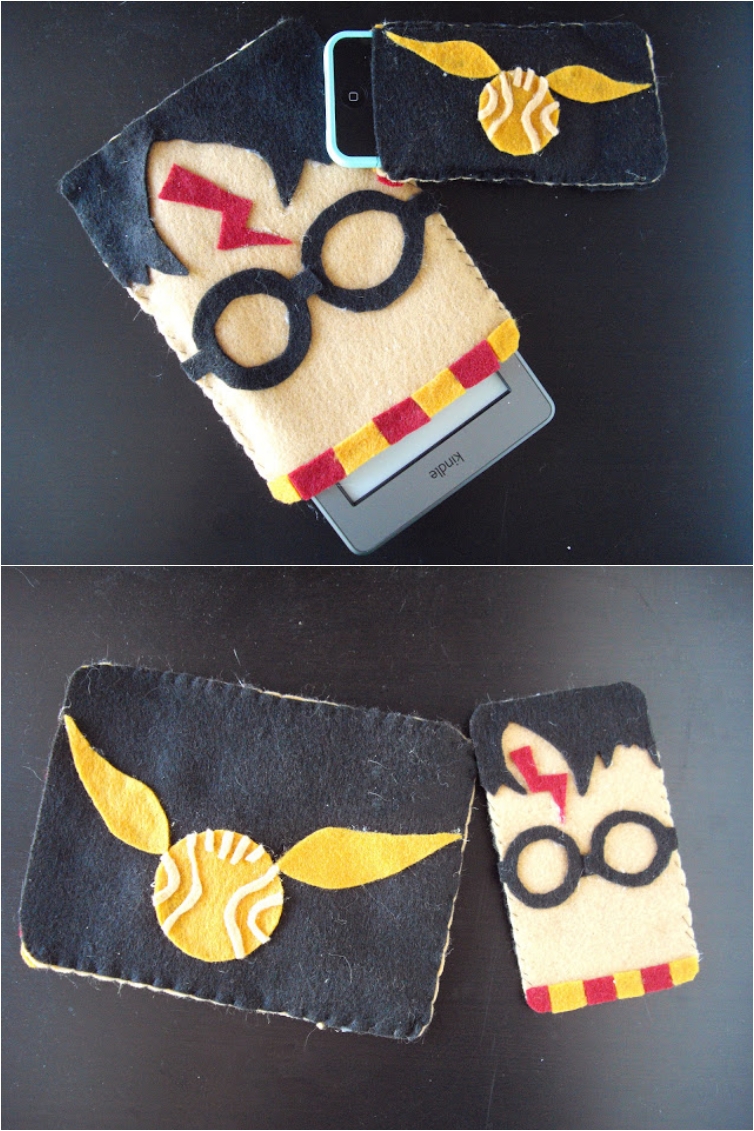 Moving into the modern world for a bit. Harry Potter fans love to show their love for the movie saga, and covers are one of the easiest ways to do that. Also, it's one of the best gifts you can give to a friend who loves the movies. And the best part is, it will cost you almost nothing to get it done.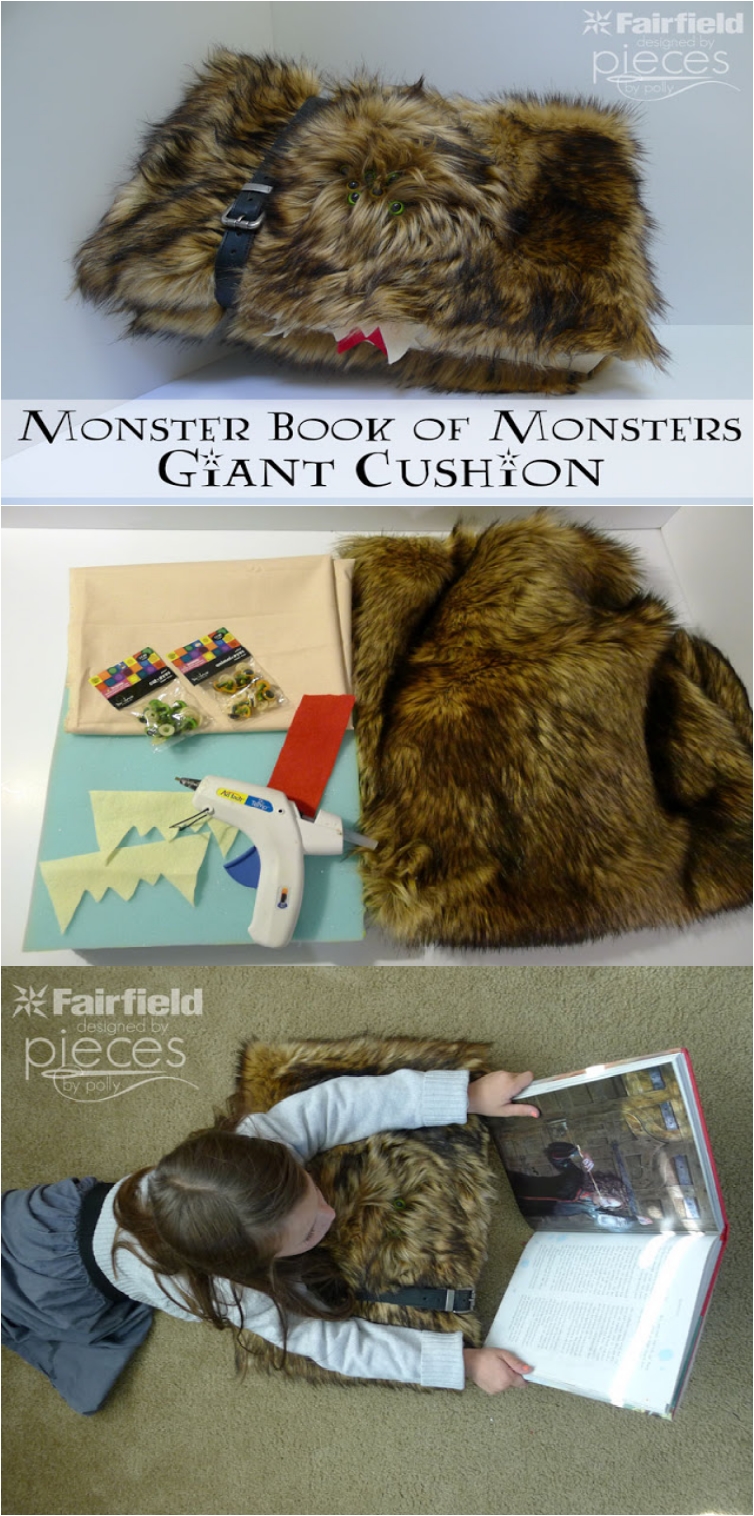 Monsters are a huge part of the Harry Potter universe. We saw several of them in the movies (although I wouldn't call some of them monsters—there were some creatures that were awesome). Like the Pixie, for example. Nevertheless, a book of monsters is a great way to spend your time. You can learn something about every monster, and it will be fun to research for the book.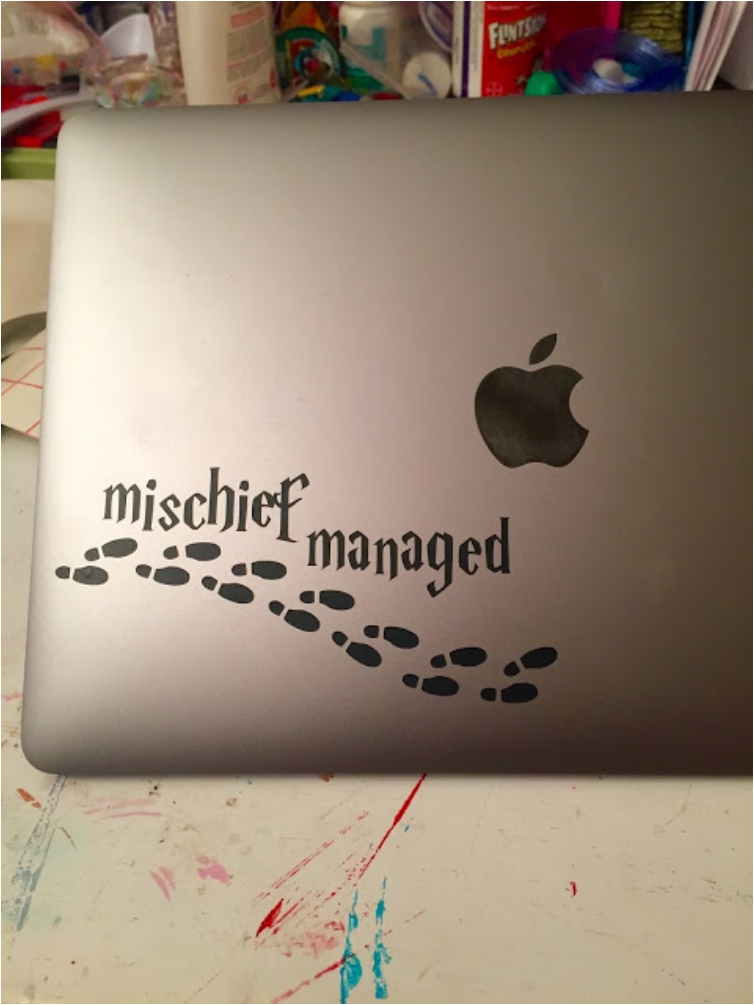 Another modern-looking craft inspired by Harry Potter. And again, it's inspired by the Marauder's map, a map that played a vital role in the Harry Potter universe. Your laptop will definitely look mysterious and wizardly.
If you want to take things up a notch and really turn your home into a mysterious and wizardly place, go for candles. They are easy to make, simple to attach, and they bring a flair to your home like nothing else does. Yes, your home might get a bit creepy, but hey, you wanted to play wizards.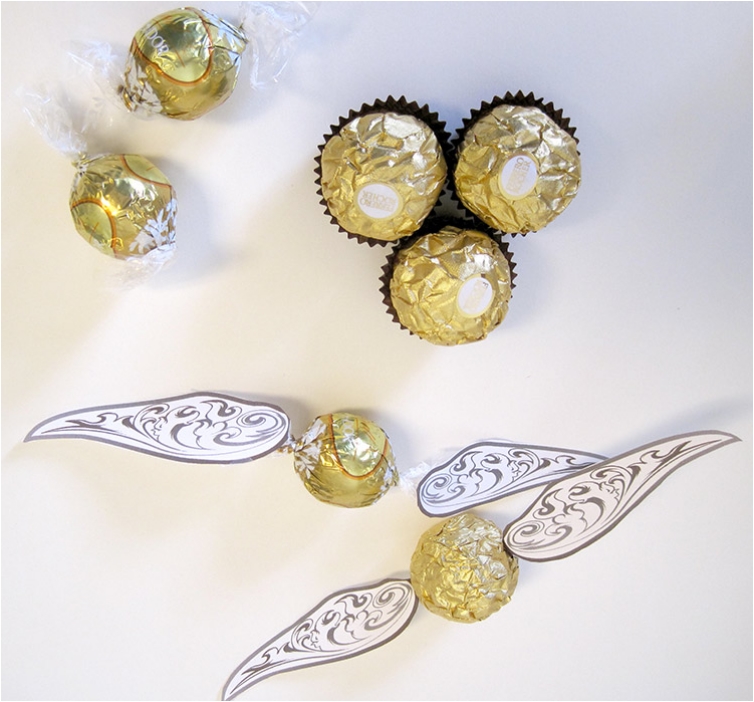 When you're throwing a Harry Potter-inspired party, you just can't ignore golden snitches. They are vital for your party; I would even say that you can use them for any other party as well (it doesn't have to be a Harry Potter-inspired). They are just that good!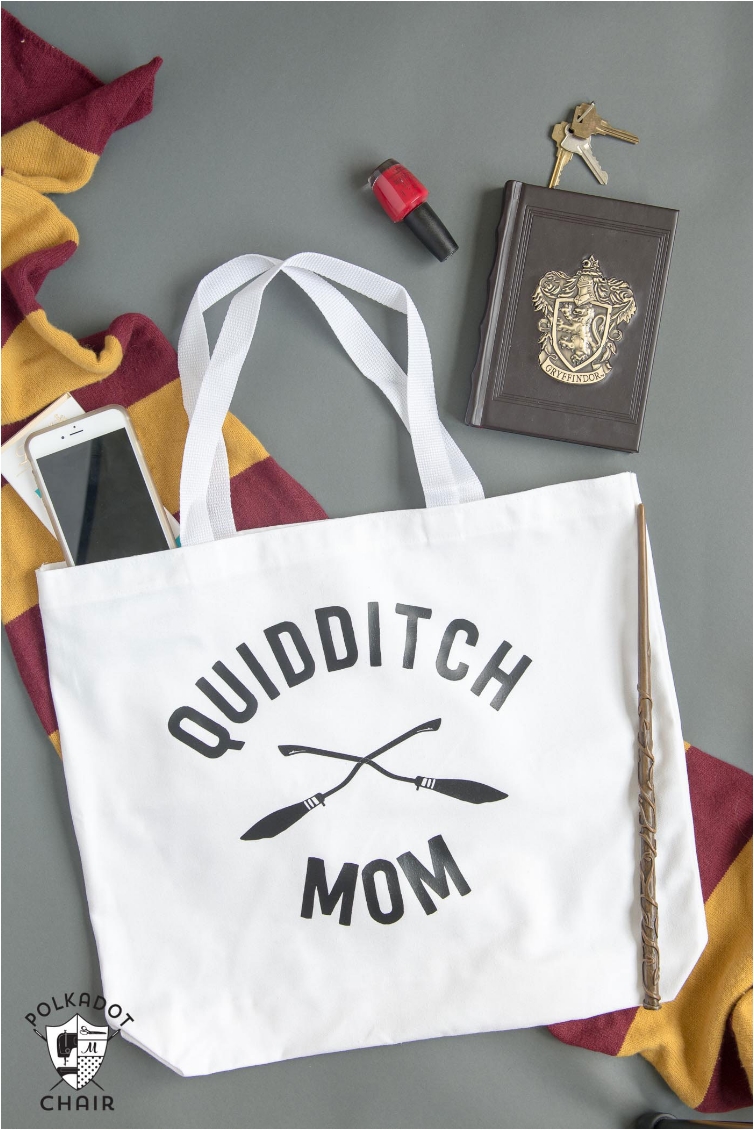 We had a Hermione-inspired tote bag, and now we a have a mom tote bag. The difference is in the design. Of course, for your mother, you want something that is more adult-looking (unless your mother feels like a little child trapped in an adult body!).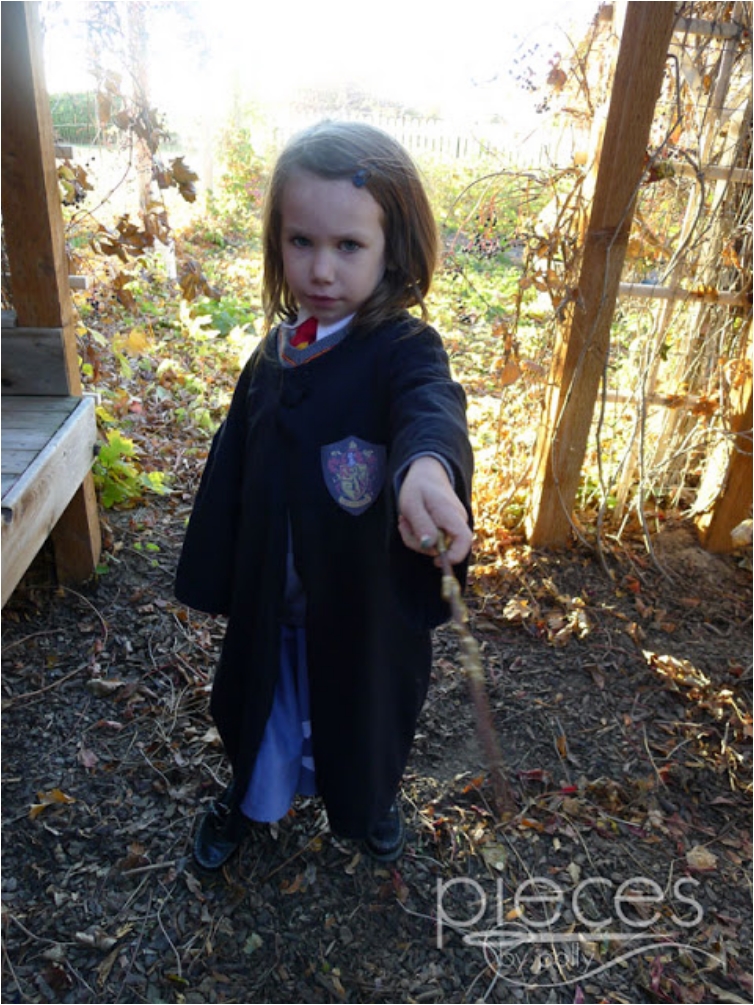 What are the two things that a wizard needs? A wand and a robe. We had a DIY recipe for a wand at the beginning, and now it's time to get to the robe. The good news is that you can make the robe from an old T-shirt, which means you don't need to buy new materials. The bad news is that this task requires a bit of sewing.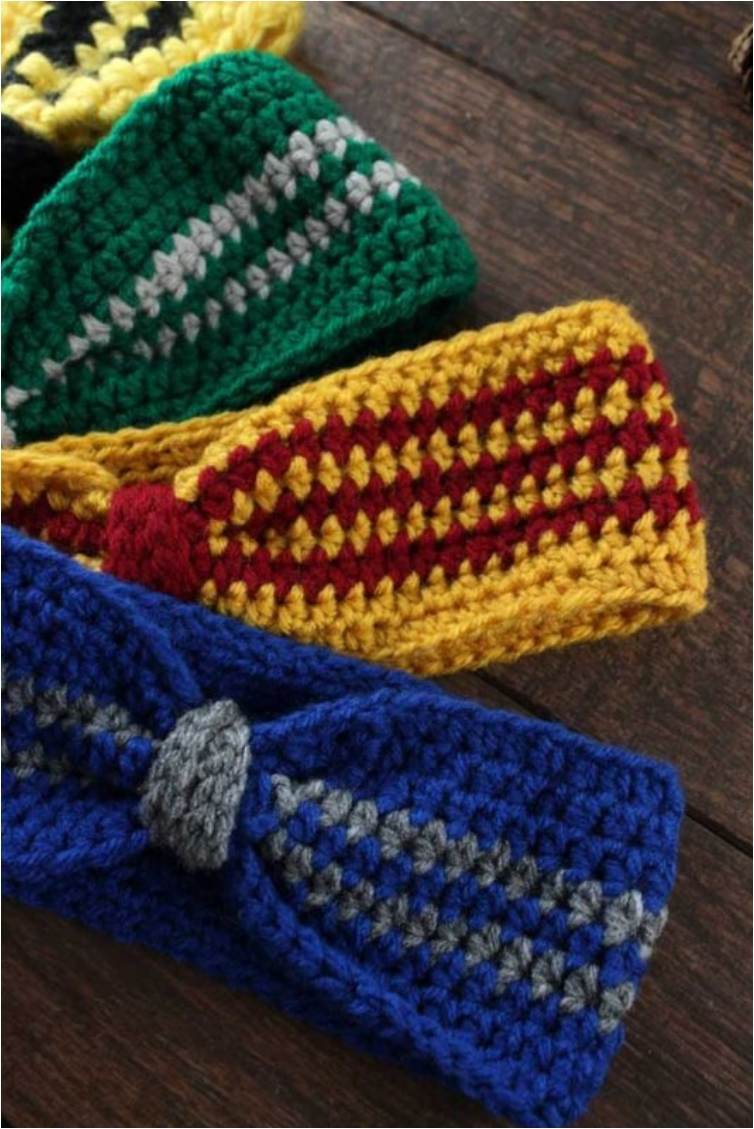 During the winter, you need to protect your body from the cold. And your ears are usually very exposed to the cold. Some people don't like wearing a hat—which is fine, but at least put on ear warmers. And for that purpose, we have some Harry Potter-inspired ear warmers that are plain awesome. Just look at those vibrant colors!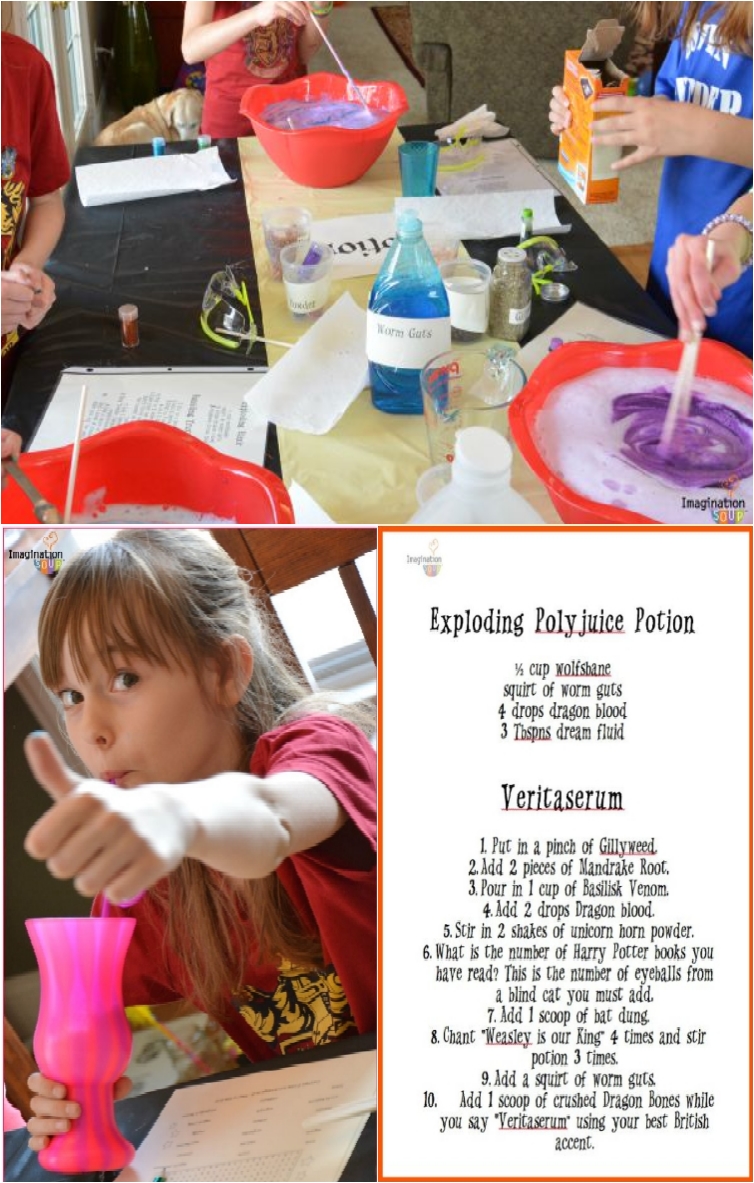 This is the part where you just go and have some fun with your kids or with your friends. Potions bring people together. You have to work together, you have to collaborate. And you have to think. So, in a way, potions are a great mental exercise. And who doesn't love those.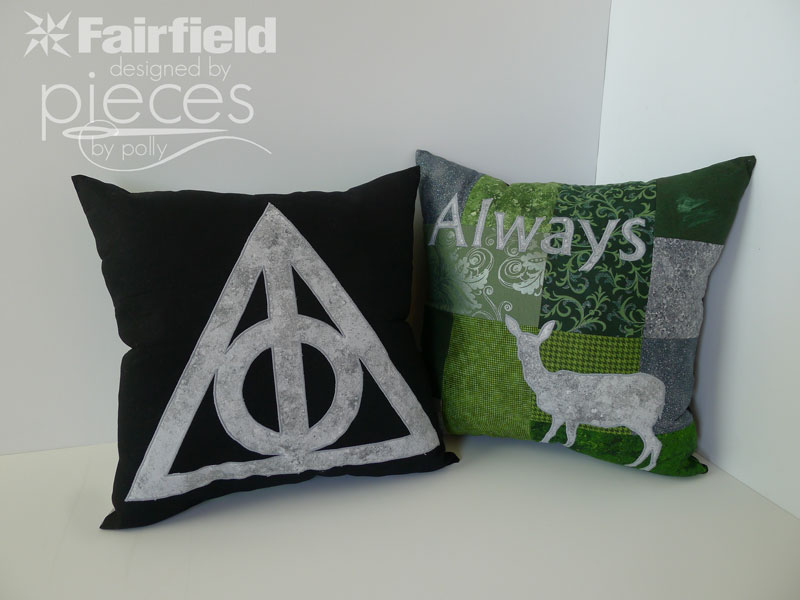 I have a few friends who absolutely love pillows (I have one friend who buys a new pillow every month!). I don't understand it, but she loves them, and she's constantly looking for a new designs. So, if you have a friend who is into pillows, here are some new design ideas for them.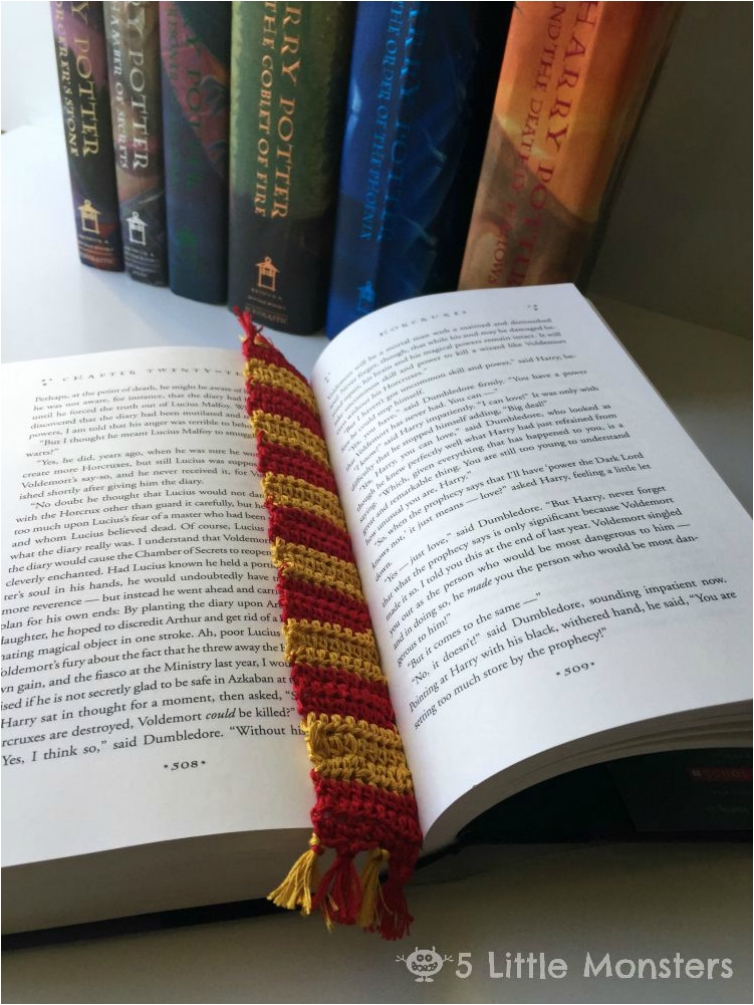 As I mentioned at the beginning, Harry Potter was popular even before the movies came out. The books were just plain awesome. The thing about the books is that you can't finish them in a day; you need a bookmark to keep track of where you left off. And is there a better bookmark than a Hogwarts-inspired scarf bookmark for reading a Harry Potter book?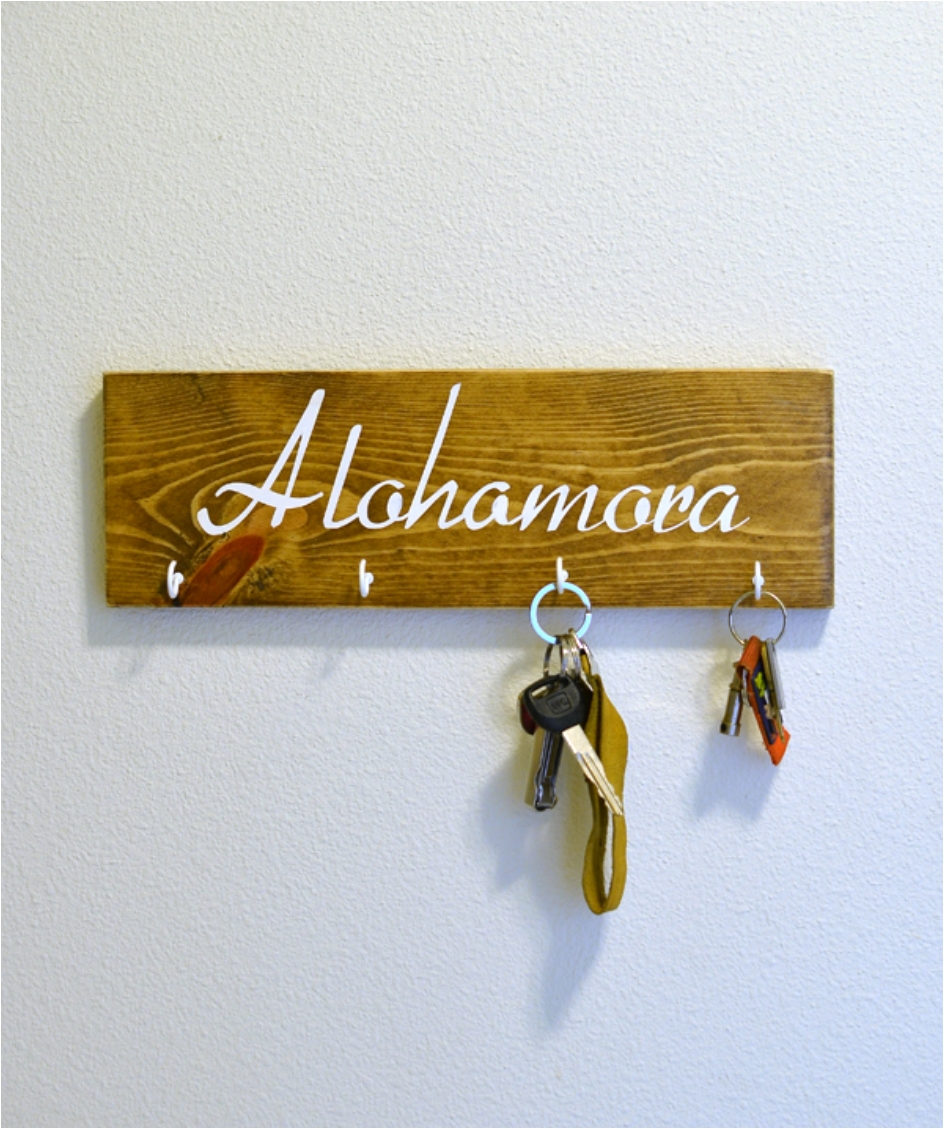 There are many ways to pass through a locked door. But the unlocking charm is your best way. That's the description for Alohomora, a charm that unlocks doors. The symbolism is just awesome. So get your key rack ASAP.
We had several Marauder's Map-inspired crafts, and now it's time we get the map itself. The map is a crucial part of the movie saga. And for Harry Potter fans, exploring the map is a journey filled with joy.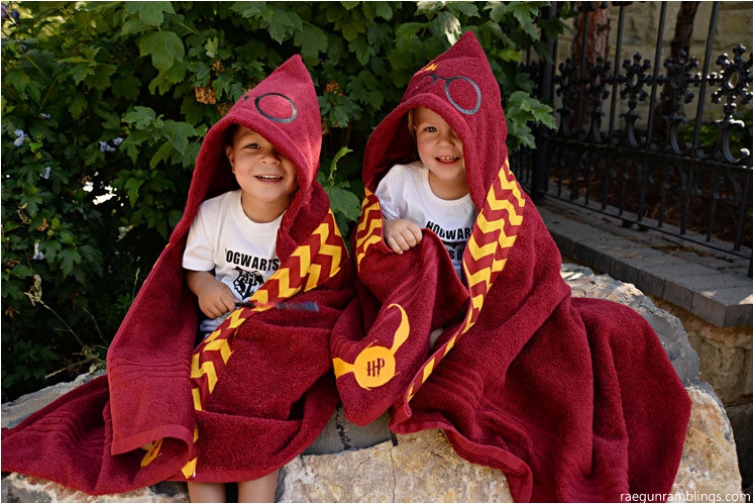 We finish off with one of the most adorable crafts inspired by Harry Potter. These hooded towels are just plain awesome. And yes, you can make them yourself!
I hope you enjoyed our Harry Potter world. There are so many other crafts that are inspired by the little wizard that you can make. We just chose some of the best.