I'm sure you've all seen the IKEA interview picture joke. Basically, you go into a room, and there is a disassembled chair. The interviewer asks you to reassemble it so that he can start the interview. That sums up how IKEA works.
The Swedish furniture giant, known for inexpensive furniture products, is also known for multipurpose and multifunctional furniture. Basically, everything you get from IKEA has at least one hidden purpose. The trick is to find those hidden purposes.
Today, I'll show you how you can use IKEA products to create your very own desk. Yes, it requires a little bit of building. But isn't that what IKEA is all about?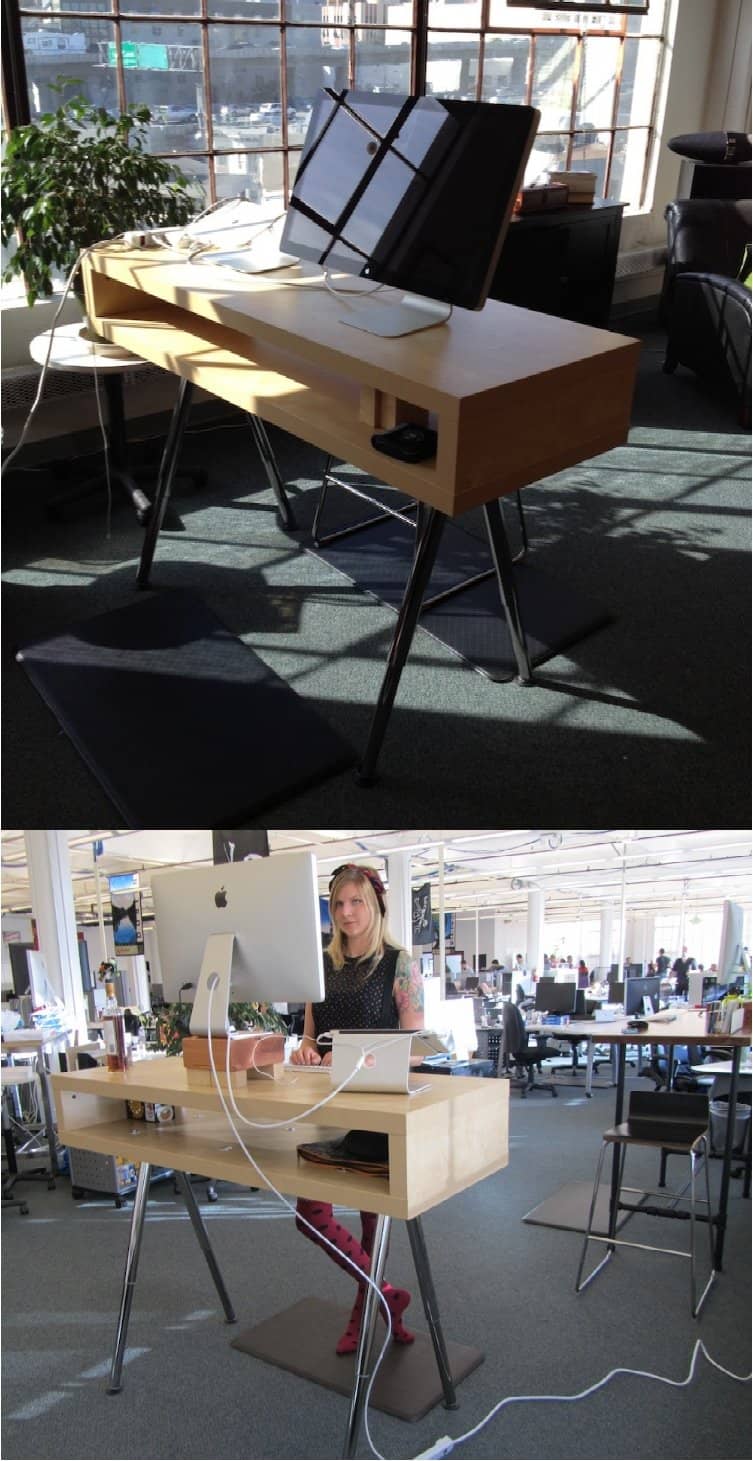 A few years ago, I couldn't understand why people would need a standing desk. I felt sorry for all those customer service people who stood for a whole day. Now, I think I would love to have a standing desk. Don't get me wrong—I love relaxing in my office chair. But every now and then, it can get tiresome sitting for hours. And we all know how sitting in front of a computer harms your posture.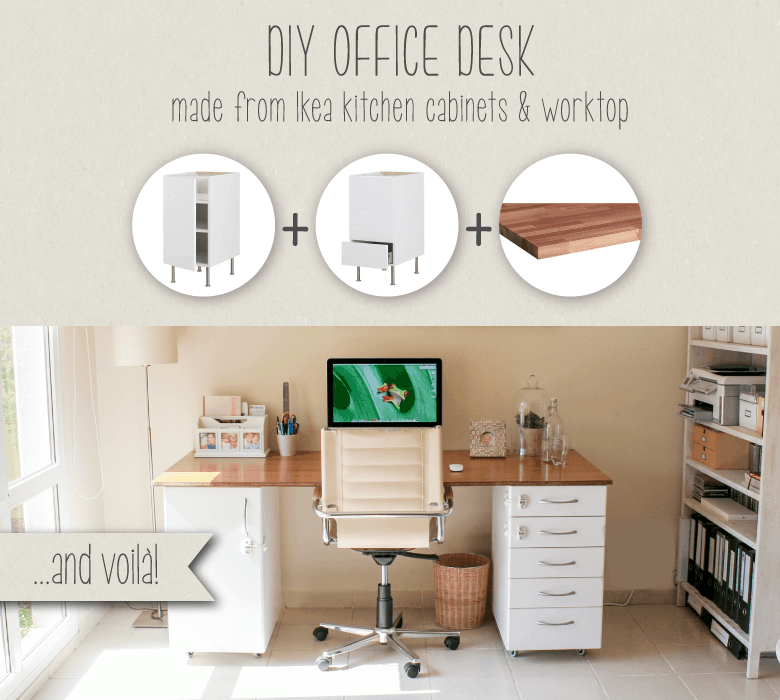 I bet you think this is an office desk that came from a furniture store. Well, you're partially right. The parts came from IKEA. The finished product came from your handiwork. Now, I'm sure you're also wondering why one would disassemble kitchen cabinets to make a desk. Well, if they're old enough, why not?
We have another standing desk here. This one is even more practical, but it also serves a different purpose. The desk is perfect for your home, in a place where you can put your laptop and answer quick emails. And you get tons of storage for important stuff.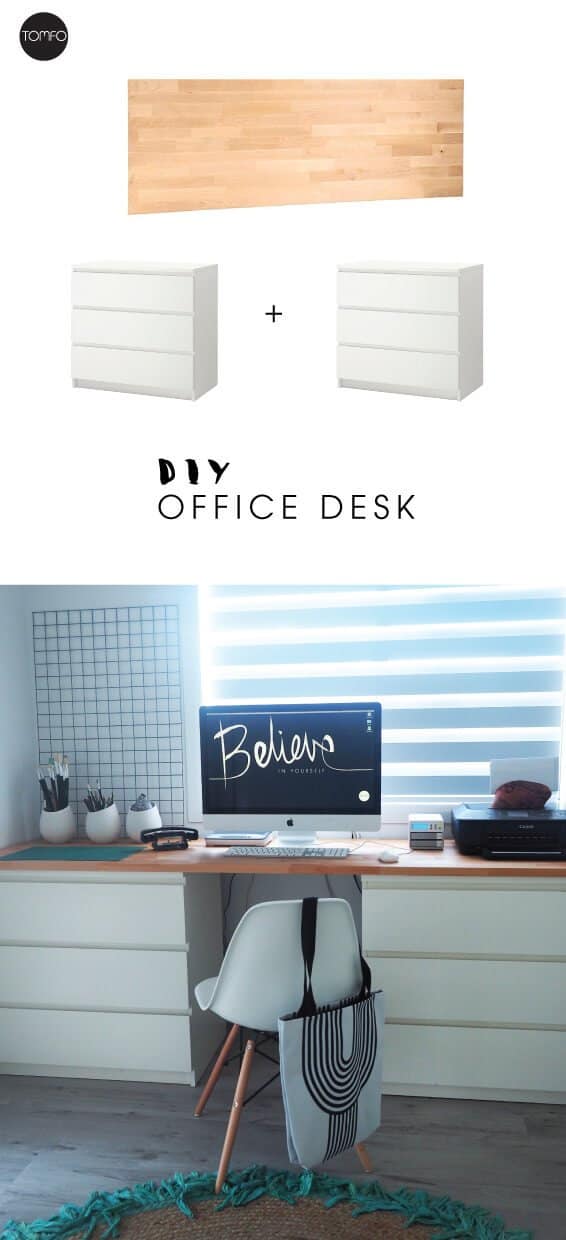 Sometimes, the simplest solution is the best one. Like in this case. You just connect two drawers with a piece of wood, and you have a perfect office desk. Thanks to the drawers, the desk comes with an abundance of storage space. That's not something you can get from a regular desk.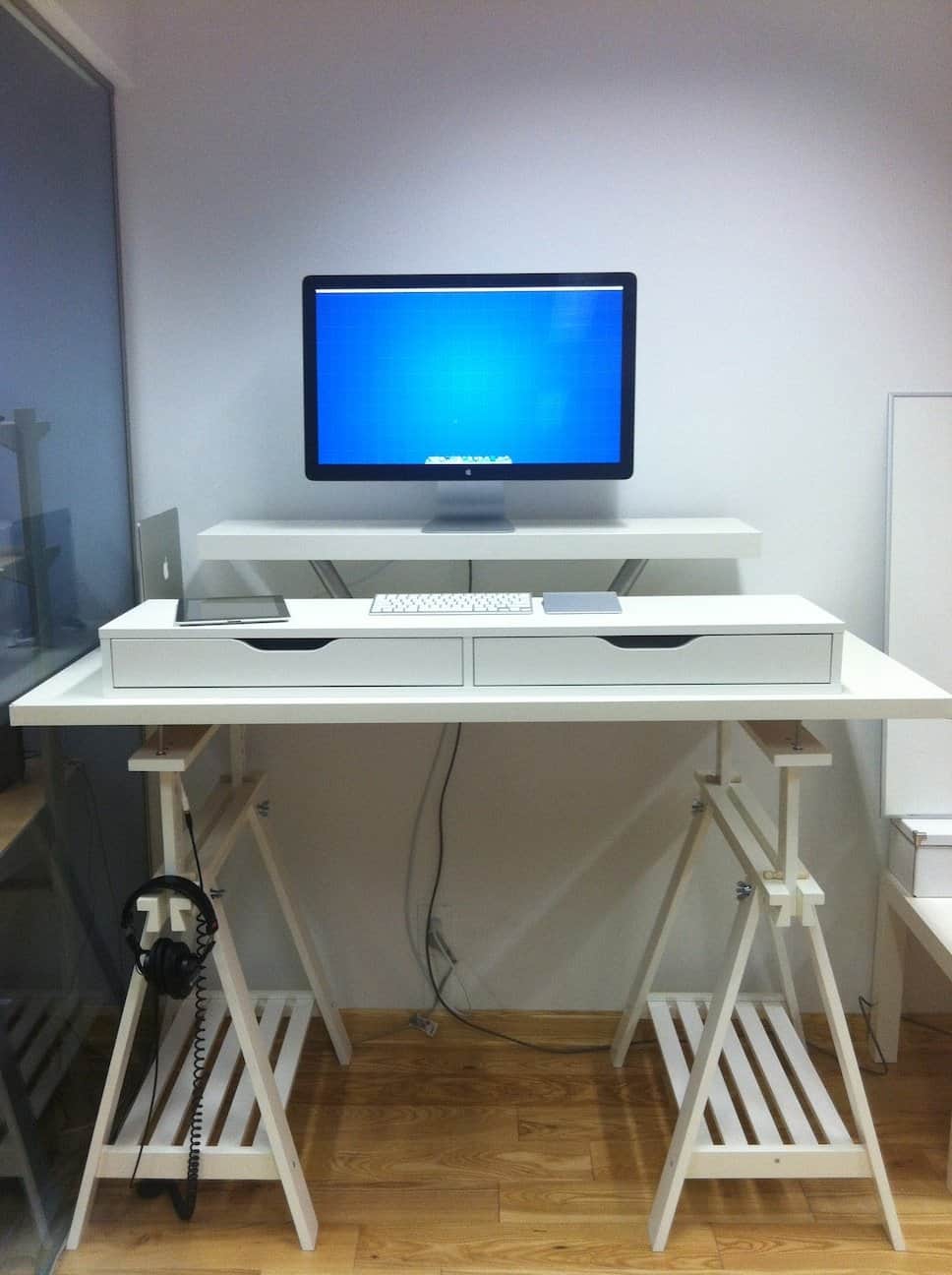 There will be a few more standing desks by the end of this list, and they'll all be different. The difference is in the materials used for assembling the desk. I love the drawers here—they're small, but perfect for legal papers and important documents.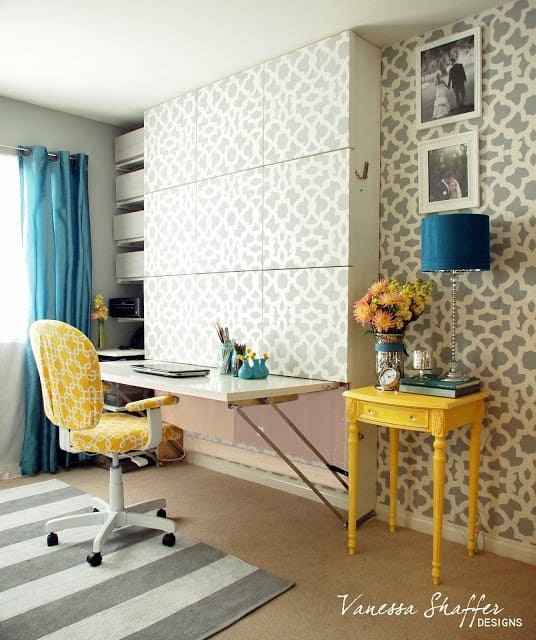 We have Murphy beds, so why not Murphy desks? They are just as practical as the beds. Just pull it out and you have a desk. When you operate with little space in your home, practical solutions like this one come in handy.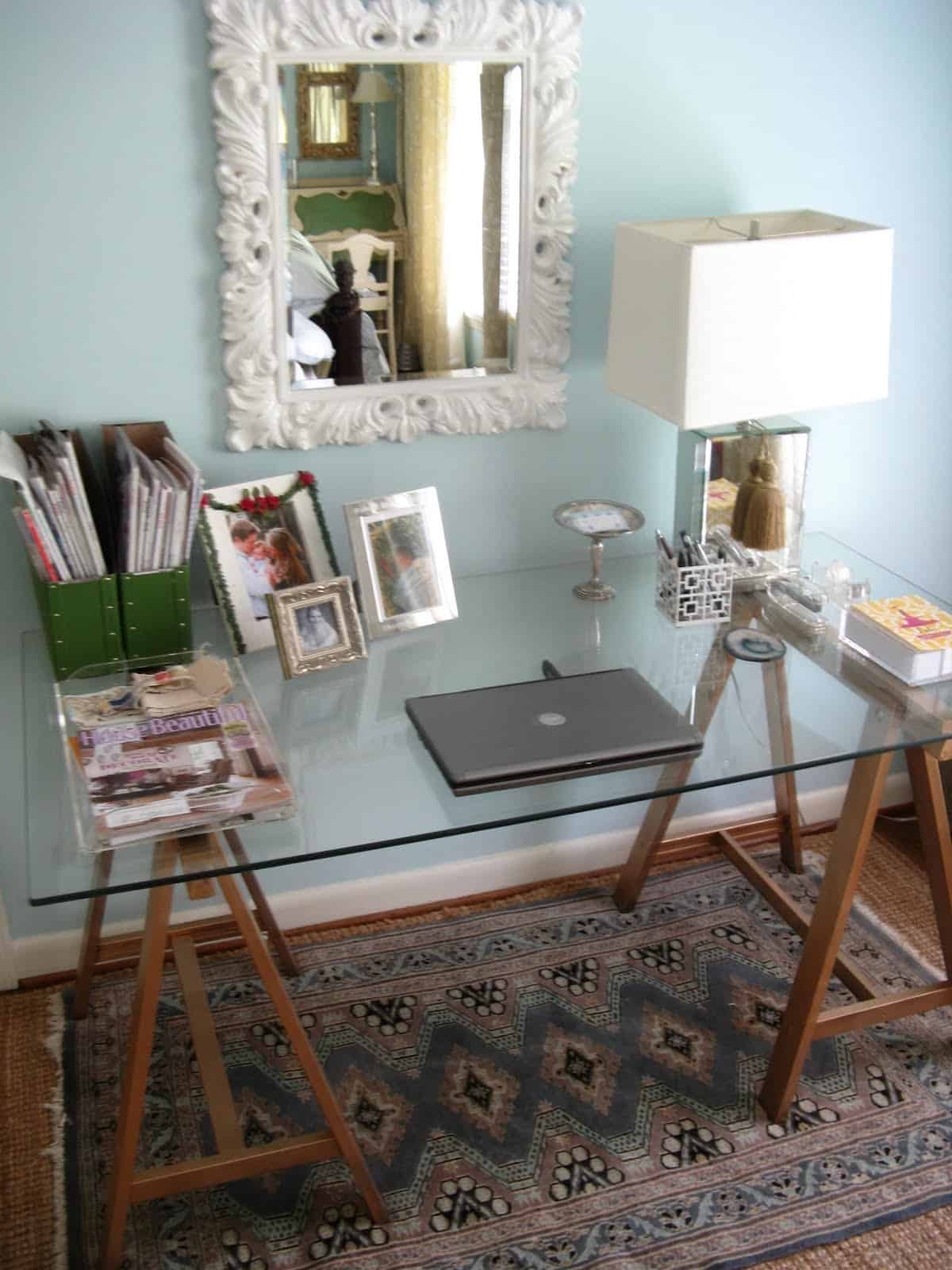 Another simple, yet very elegant, solution. The sawhorse desk has an elegant design, but what I like the most is the glass top. Yes, it's more challenging from a maintenance viewpoint, since you need to clean it more often. But every beautiful thing comes with a price.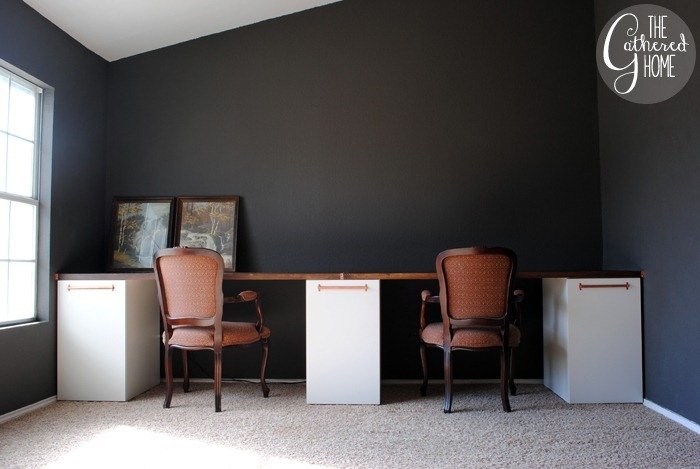 As you can see, you can combine more than two objects to make a table. And you get a small office in your own apartment. Or, you can create the entire office with this trick. The tables are just at the right distance so both employees have privacy.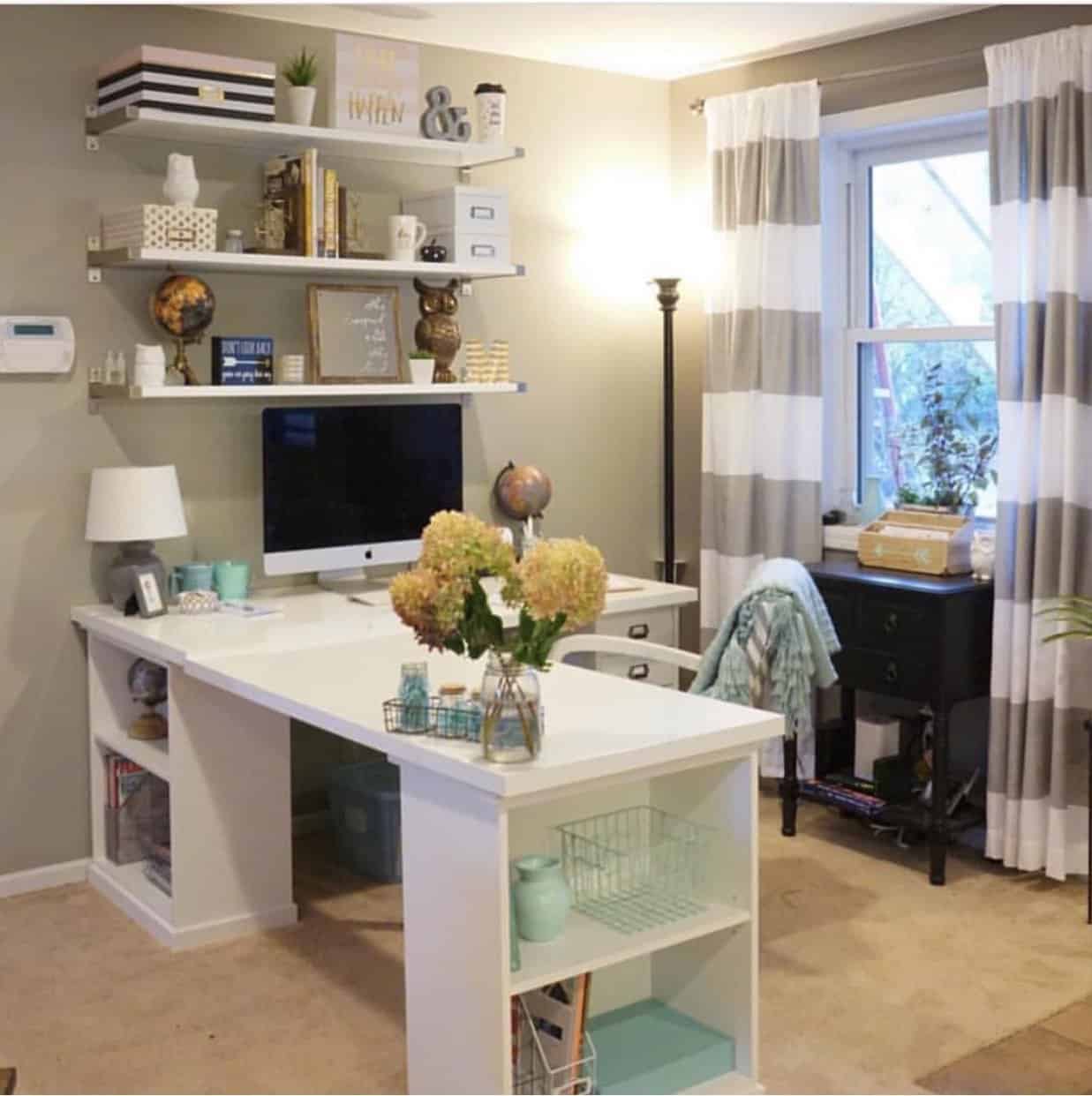 The L-shaped desk is something you use when you want to utilize the space you have. You get the maximum out of your space with an L-shaped desk. You can chose to place it in the corner, or you can position it like in this picture.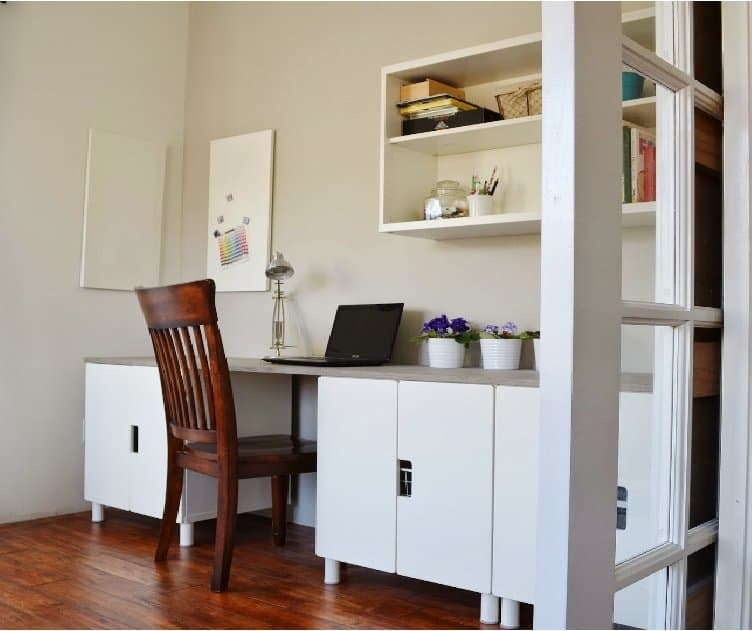 Since I started working from home a few years ago, I came to the conclusion that you can work from anywhere. And you don't need much space. You can place your laptop basically anywhere. You need just a small opening for your chair, and that's it.
I say this all the time. When you have little to no space, you have to make it work. There are countless ways to utilize the space, and wall mounted furniture is definitely one of those ways. We've seen a lot of wall mounted shelves for saving space. In this case, we have a wall mounted desk. You can use it standing or sitting.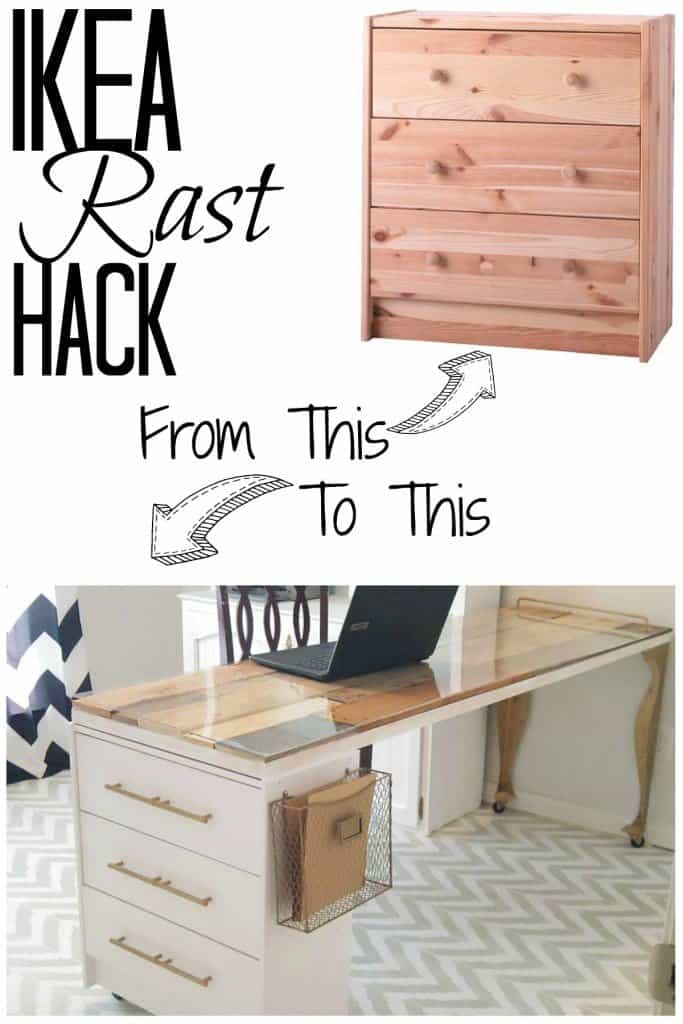 I'm sure you're wondering how hard it is to go from a dresser to a desk. Well, it's quite easy and simple, to be honest. And I've given you step-by-step instructions to do it. Now it's up to you.

We had an office desk for more than one person before. But that was a simple version. Here's the more complicated version, but it's easy to make. The complexity is because there are more storage options and units. And just more shelves. The downside is that people are squeezed around one medium-sized table, so it can get a bit crowded. But it's great for teamwork.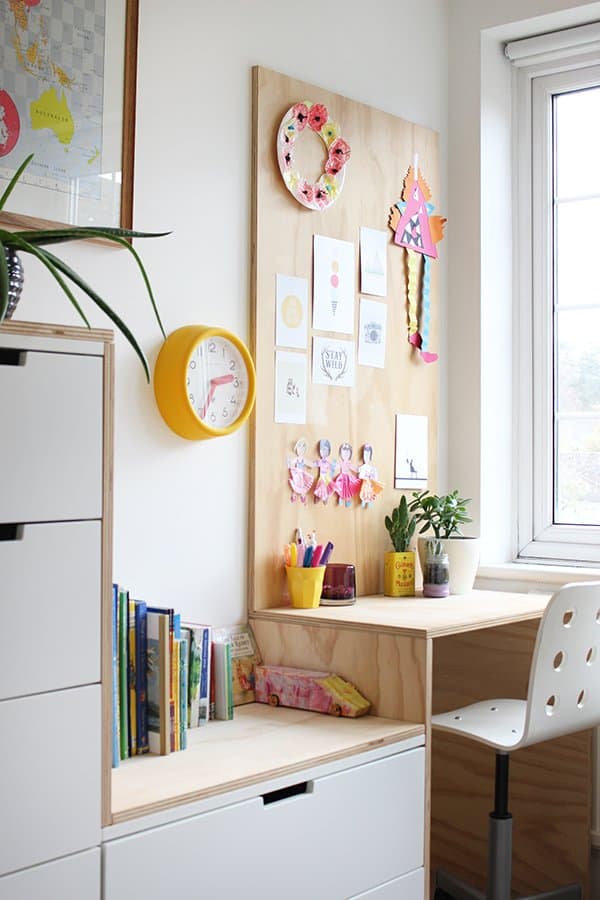 So far, we've had desks only for adults. But you can build a desk for your kids as well. And as with the bedroom and the living room, this room can be small as well. If that's the case, I'm sure you'll be grateful for this hack. I bet you never thought you could squeeze a desk in there!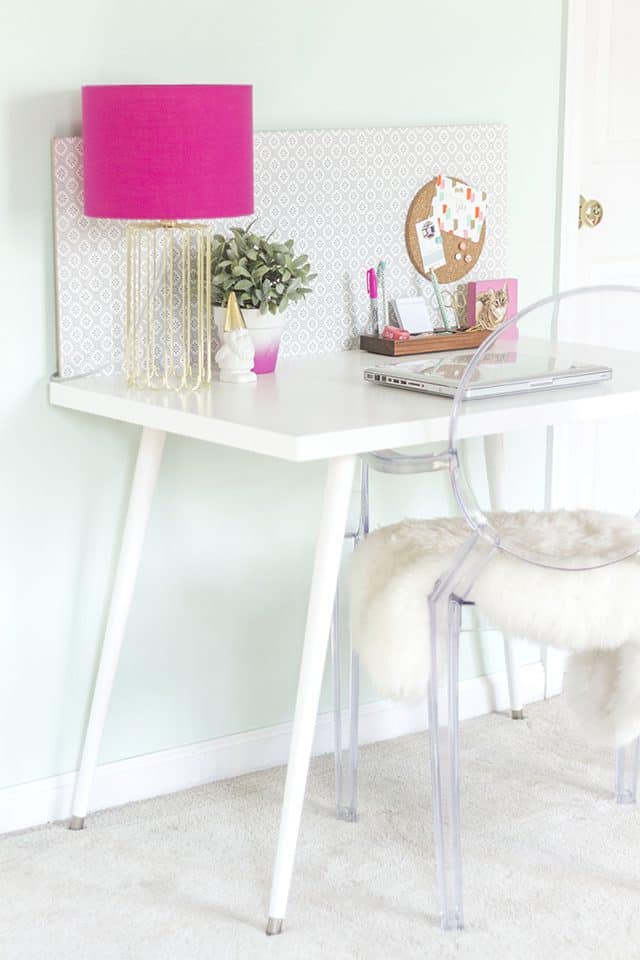 When you look at this desk, I bet you think of all those medieval pictures you've seen. All the kings and queens have a similar table for preparing themselves for the day. Or as we call it nowadays, a powder room. And now we have a "powder room" that serves an office purpose.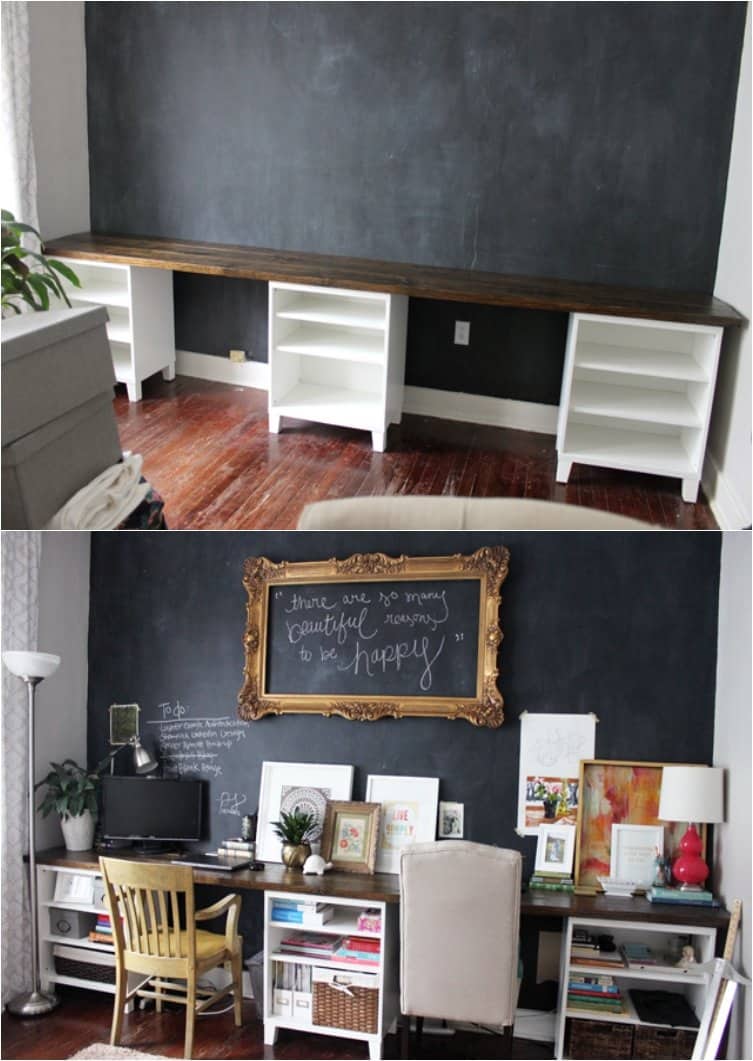 We had a similar solution a little bit earlier. The main difference is that these storage units are open, so you can see what's stored on the shelves. It all comes down to your preference.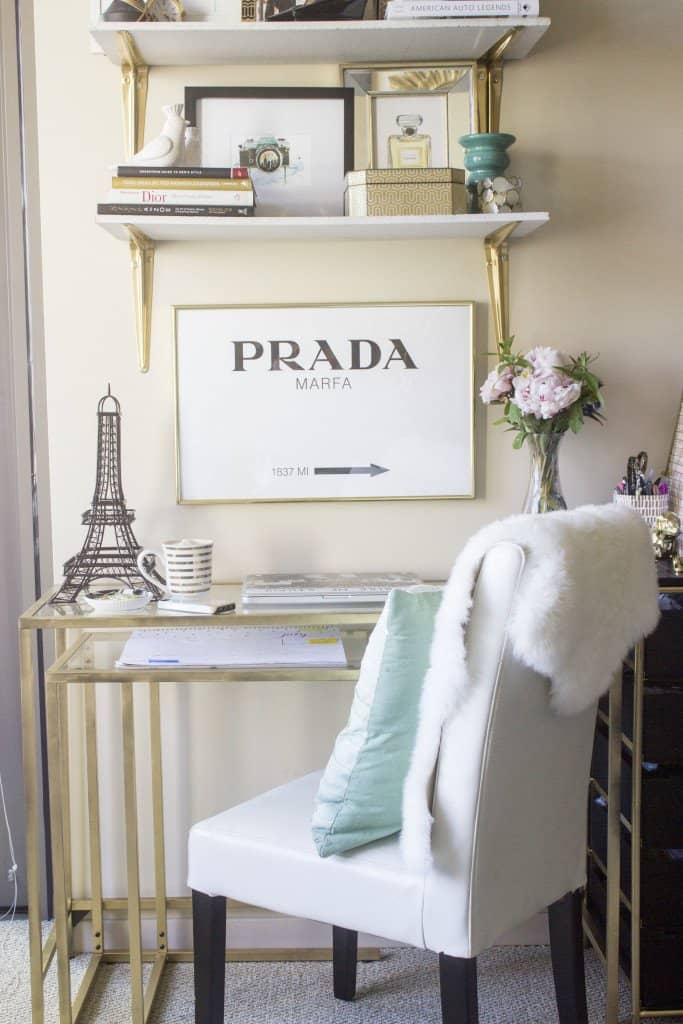 If you want to get a bit stylish, glass and gold are the way to go. Let's be honest: nothing beats gold when it comes to luxury and style. True, some people don't care for decorative gold. But if it's subtle, like in this case, gold is perfect. And I said earlier that glass is my favorite material for a desk.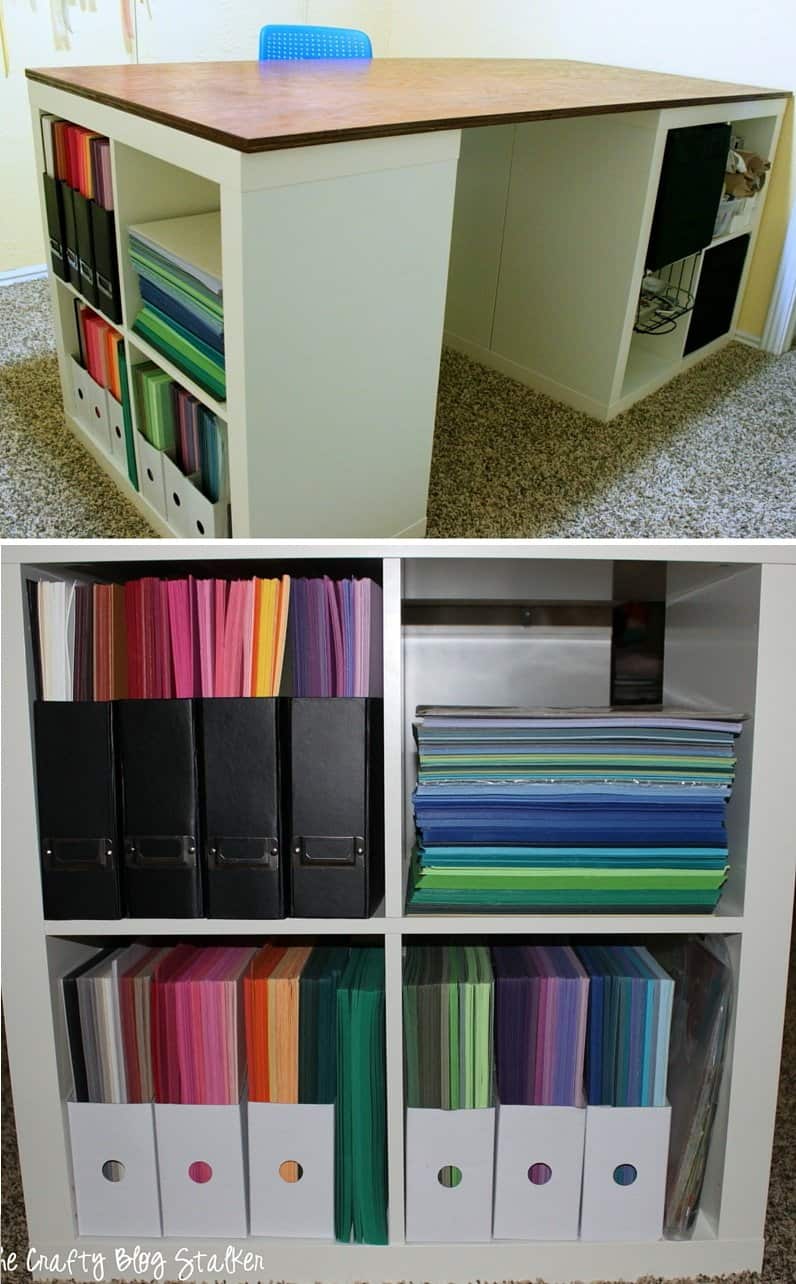 Some people need a workhorse. And that applies to desks as well. As in, something that will work overtime and do everything we need. That's what this desk does. Yes, it looks bulky, but when you need an enormous amount of storage space, this is what you get.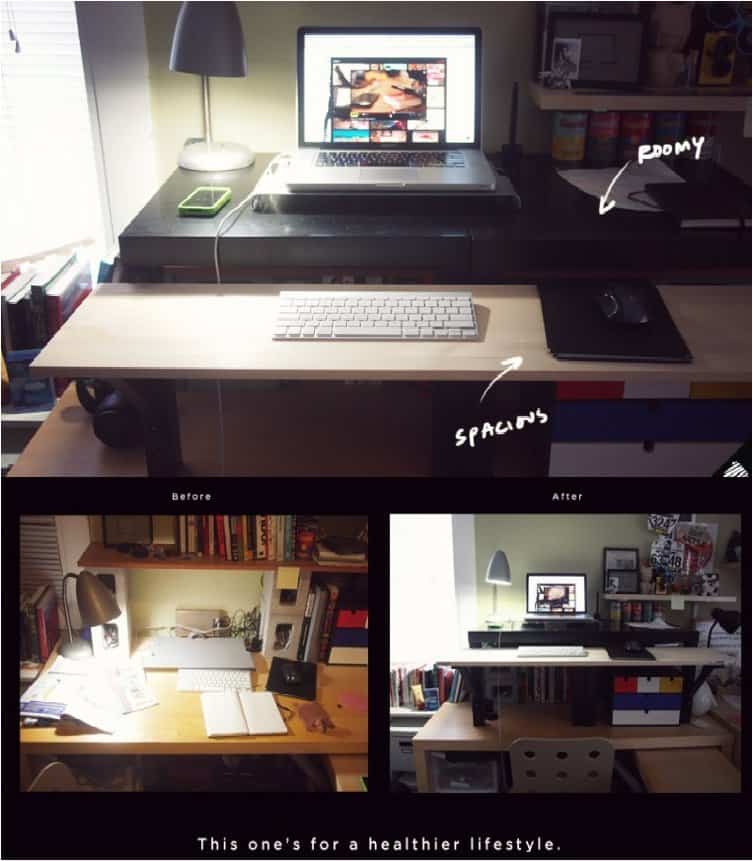 I love versatile furniture. And this standing desk fits that bill perfectly: you can take your desk with you anywhere you go. That's the beauty of it. You can even make it a sitting desk if you place it on a lower base.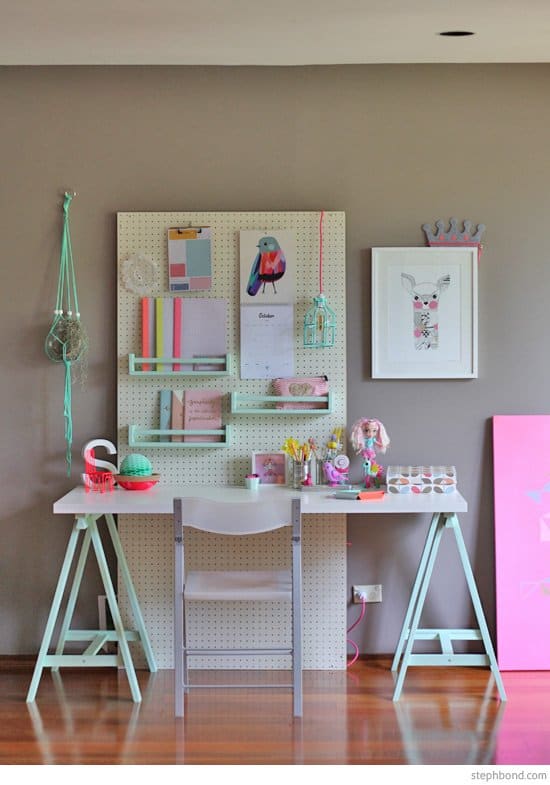 Last, but not least, we go back to the kids' room. This time, we go for a desk that is perfect for kids in elementary school. I love the pegboard. It adds so much versatility and practicality to the desk. Just think of all the reminders you can hang on it! Or all the drawings and pictures.
And with that in mind, I leave you for today. I hope you found some inspiration. If not, check out some of my other articles. There are lots of creative options out there.