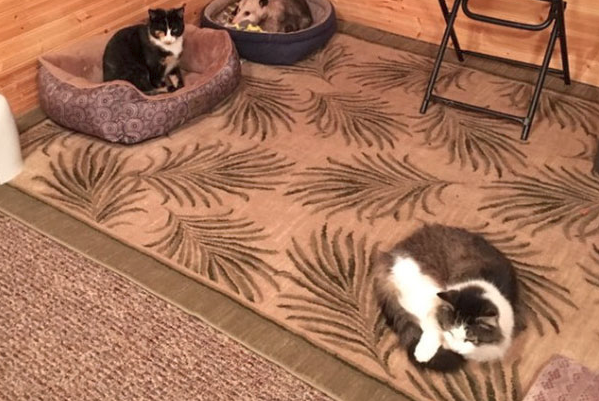 A Kansas animal lover lets stray cats sleep at her porch, but when her grandson visited one day, he noticed something unusual with the furry visitors.
It wasn't long ago when Eric Hertlein decided to visit his grandma in Kansas. He expected to see several stray cats freely staying on her front porch, but this time it was different. Eric noticed from afar that one of them looked a lot different.
Upon looking closer, he confirmed that it isn't a cat at all. Instead, Eric's grandma has been taking care of an opossum the entire time.
The sneaky wild animal has been staying there for a couple of months. Of course, Eric was alarmed and asked his grandma about it.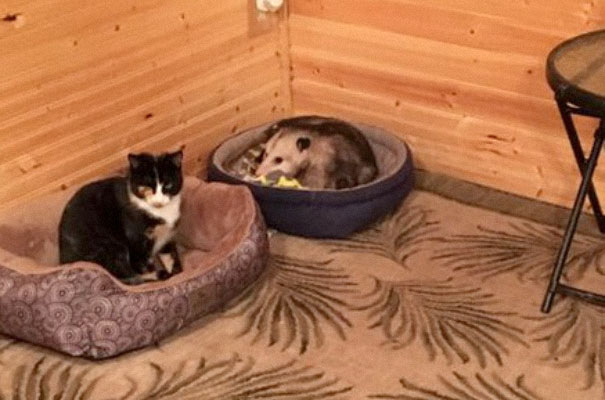 "She reassured me it was one of her cats," he told The Dodo. "I told her it wasn't what she thought it was."
Grandma Had No Idea
The sweet grandma even named the opossum 'Tete', and even though she couldn't believe the revelation, she didn't seem to mind it at all.
"Well, he hasn't bothered me yet, so I'm OK with him being here!"  Eric said as he recalled what happened.
"I laughed for a good five minutes," Eric said. "She didn't realise what I was laughing about until I started pointing out the pointy nose and skinny tail. She didn't realise he wasn't a cat."
When he asked his grandma more about the 'cat' that she took good care of, he figured out that the marsupial has been sleeping outside his grandmother's door since it was just a baby. That could mean that the opossum might have been orphaned.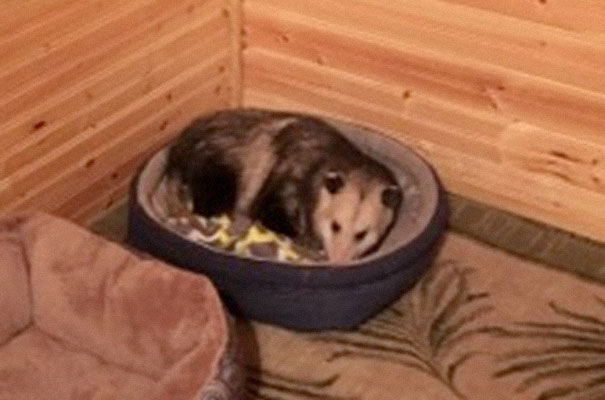 Regardless of how dear Tete was able to end up sleeping in a warm and comfy cat bed, grandma and the other cats seem to approve of it.
Grandma has accepted that she has been taking care of a sneaky wild animal, and the real cats didn't bother having someone else around.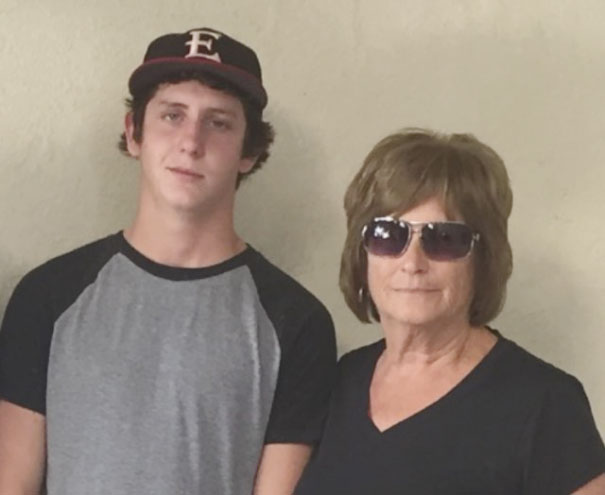 "She loves animals and taking care of them whenever she can," Eric said. "It kind of just motivates you to do better and treat other beings better too."
Similar Stories
Meanwhile, this incident apparently isn't new to many. Some people shared the same experience that happened to their grandmothers.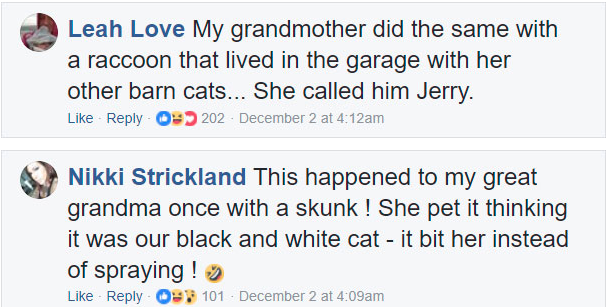 That's why we love our grandmas!