One of the most recognizable dishes in Central and Southern Europe is goulash. A soup or stew of meat and vegetables, goulash is also popular in Scandinavia as well. Depending where you eat it, or from where the recipe originates, the seasoning includes paprika and other spices. Originally, goulash came from the medieval Kingdom of Hungary.
And on a cold day, goulash is probably the best comfort food. Whenever you want to try some meaty stew, goulash is on top of the list of options you can turn to. The original meaty version is Hungarian, but there are also countless veggie versions. Let's take a look at several goulash recipes you'll love in the cold days. And the best part is goulash is a one-pot dish, meaning there won't be much cleaning up afterwards.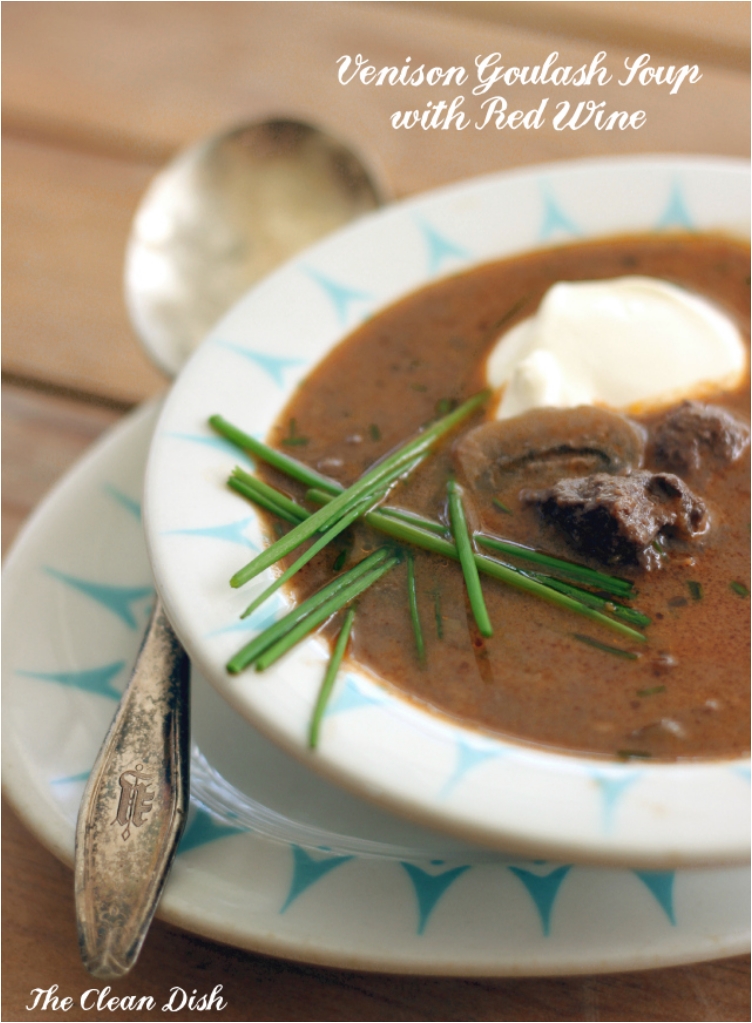 Paleo-friendly and grain-free, this goulash soup is prepared with red wine. The better the wine, the better the goulash. You can make it creamier with more sour cream.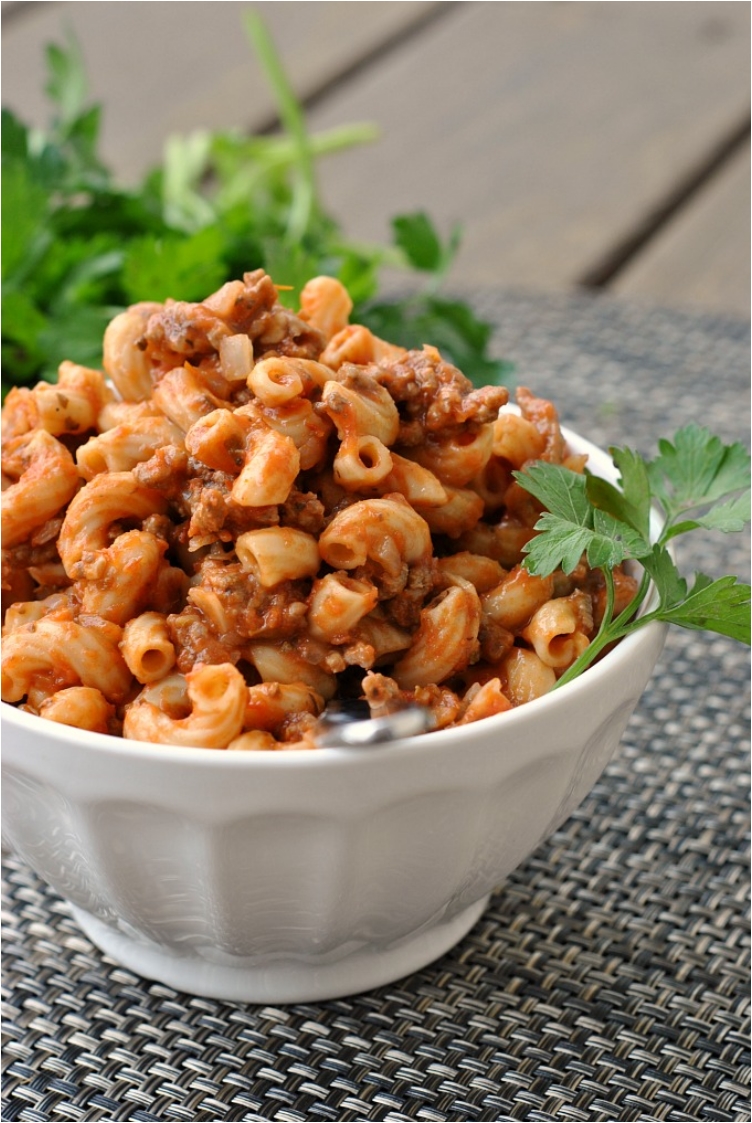 When you think of American cuisine, you instantly think of mac and cheese. It is one of the classic American dishes. In this case, you can say that the goulash recipe is a tweak of the mac and cheese, making it mac and ground beef.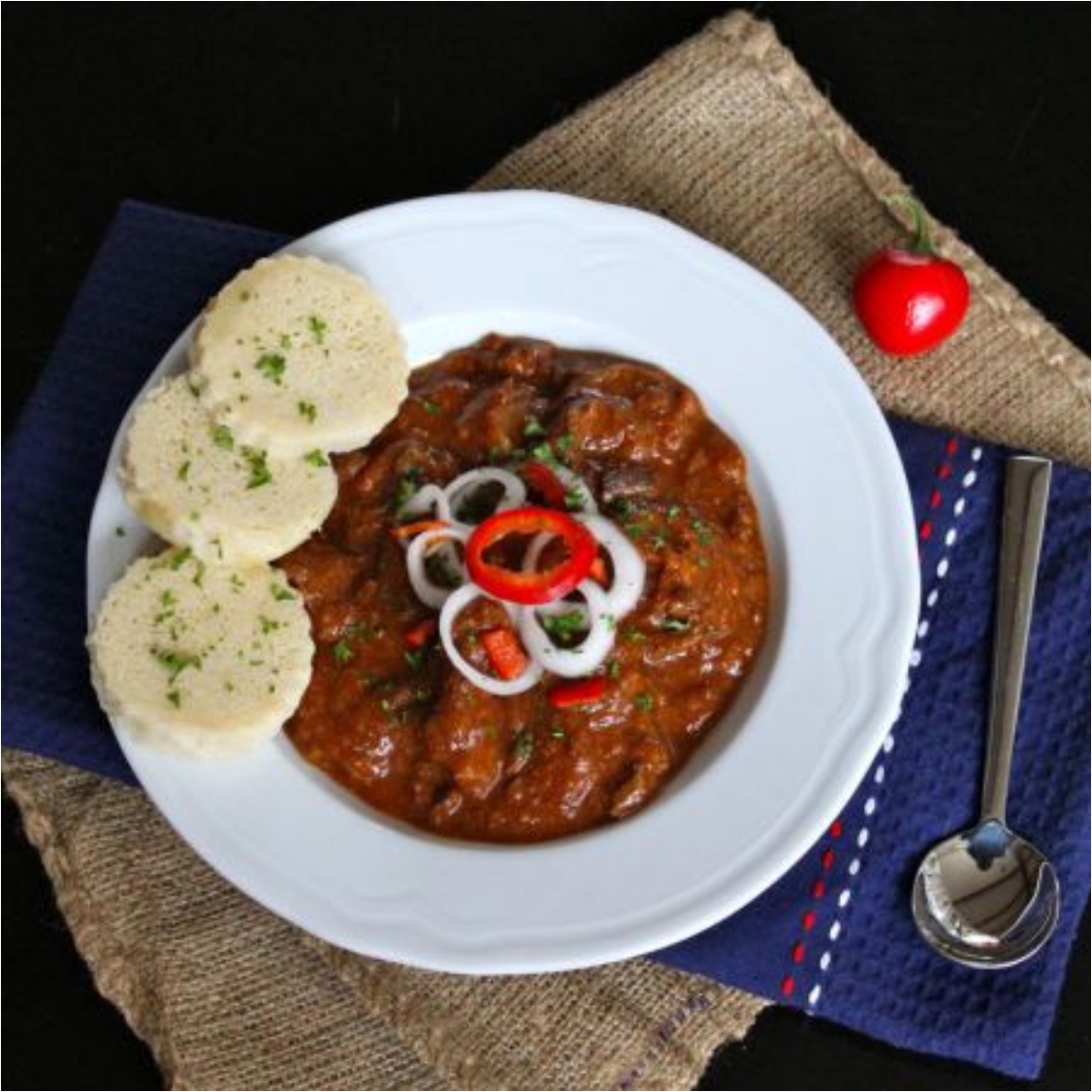 Hungary and the Czech Republic are very close, so it is no surprise that the Czech have welcomed the goulash as well. The main difference between the Czech and the Hungarian versions is in the dumplings, as the Czech serve them alongside goulash. The spices are different as well.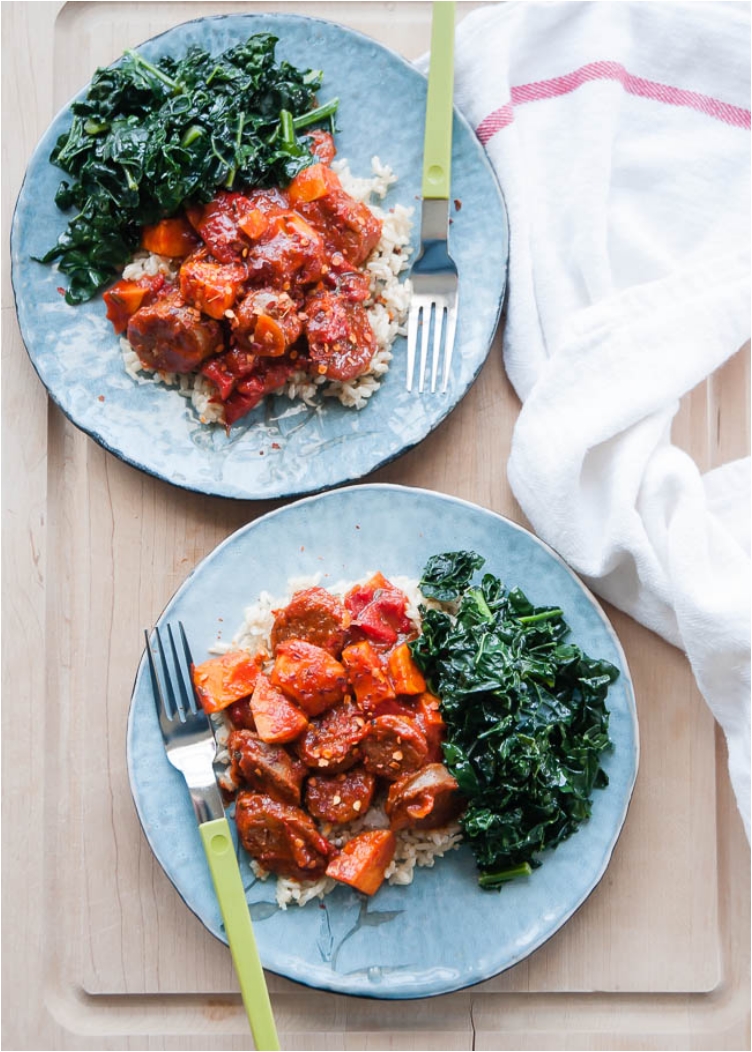 Paprikash is another popular Hungarian dish. The main difference is it is neither soup nor stew, and the meat used is chicken. But every classic recipe could use a tweak or two, so this is basically a paprikash made with sausage (the main ingredient in goulash). Enjoy.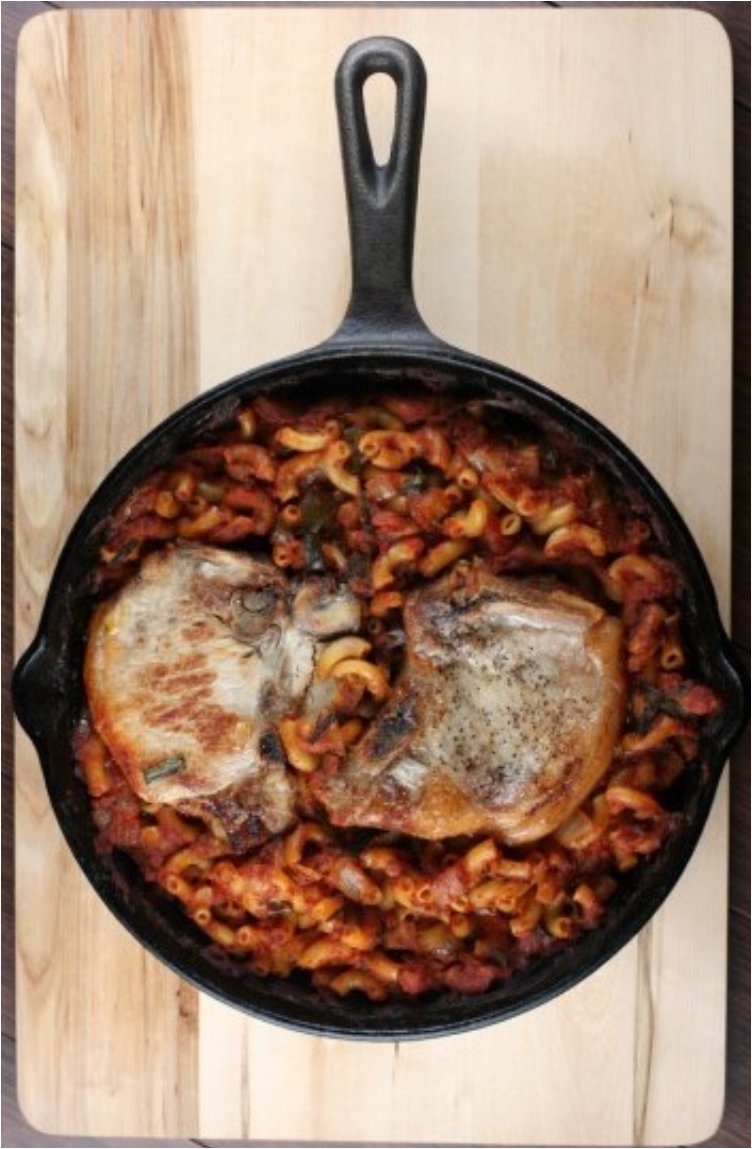 If you are looking for a nontraditional take on the traditional goulash recipe, this is the way to go. Essentially, you're preparing pork chops in a goulash sauce. But it is delicious, and who says you need ground beef only for goulash.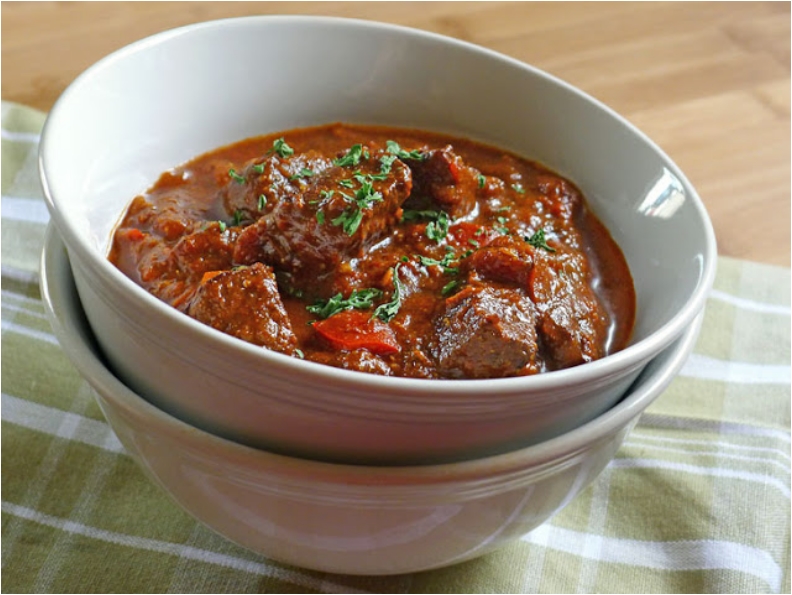 As I mentioned earlier, goulash is actually very closely related to chili. The difference is chili is, well—spicier and hotter.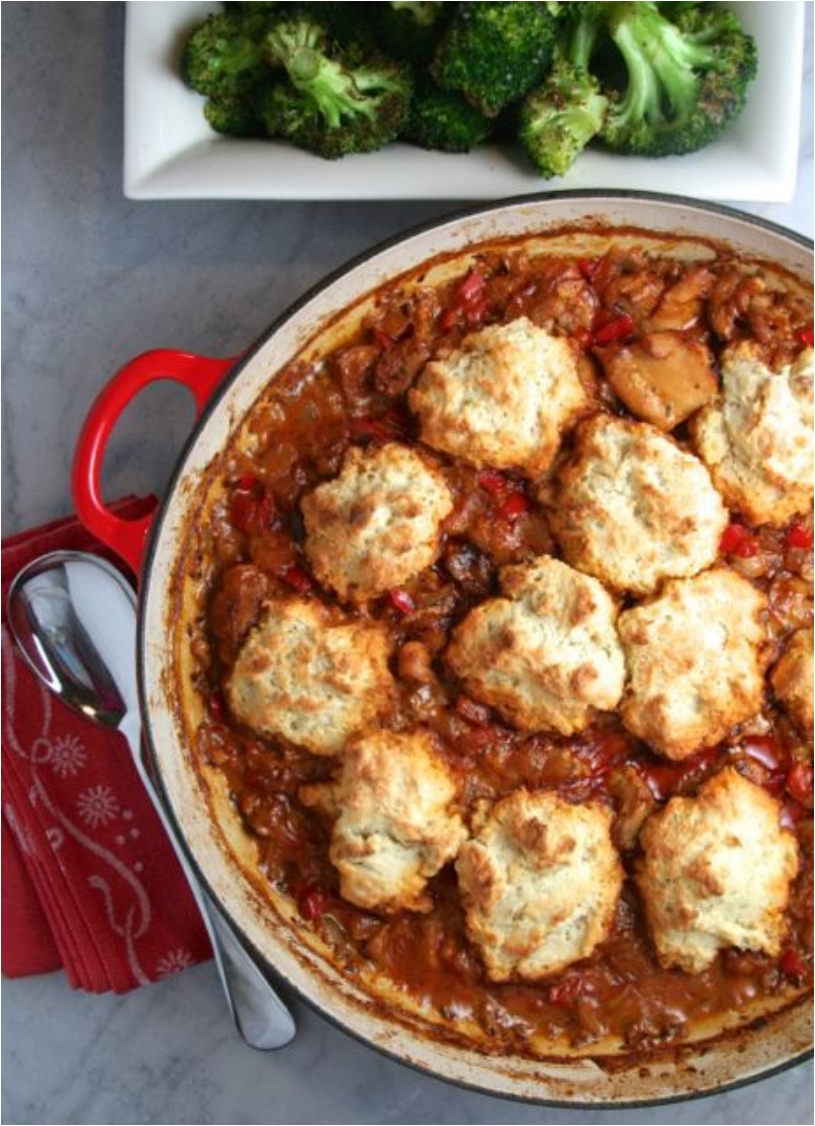 We've already seen that you can make goulash from chicken as well as from ground beef. And this goulash recipe is hot—like very hot and spicy. Make sure to add enough sour cream to balance the taste—unless, of course, you love hot and spicy food.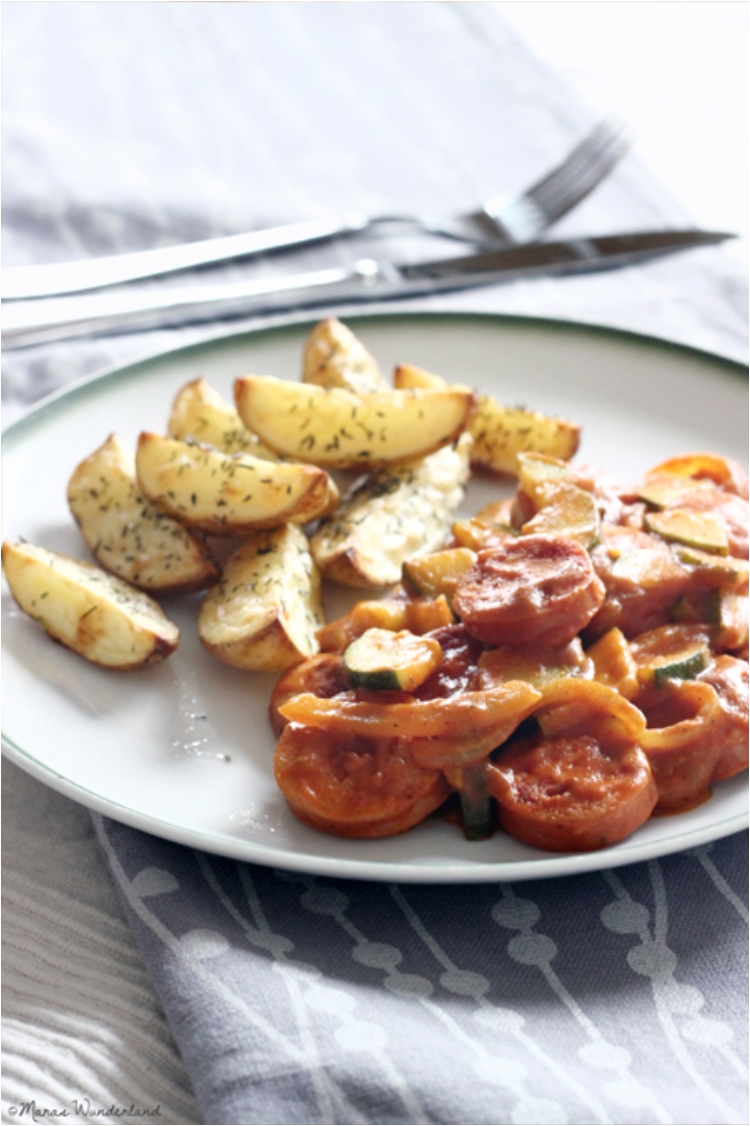 As you've seen it so far, even though goulash is a stew or soup dish, sometimes it doesn't have to be that way. As long as you have meat in some kind of a sauce, you have goulash (something I heard once). Potatoes go great with goulash, as they balance the out the flavors.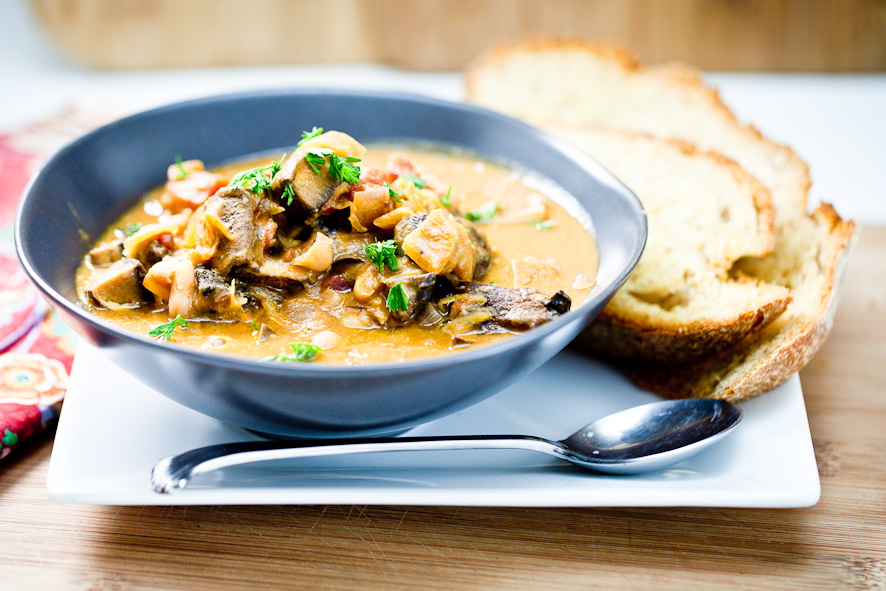 Are you ready to embrace the slow cooker to the fullest? Made out of mushrooms and white beans, this is one of those vegetarian dishes we talked about earlier.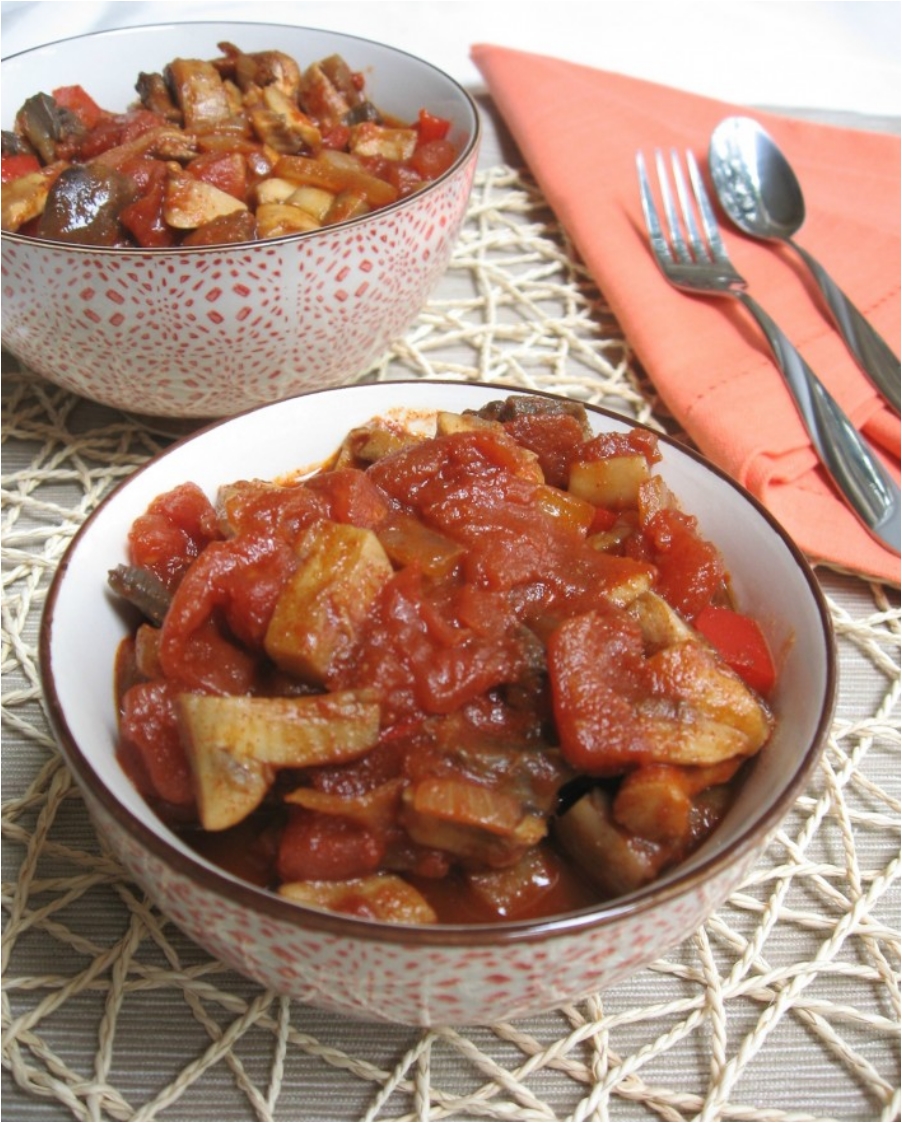 Well, I promised a few vegetarian goulash recipes, and as you could probably guess, mushrooms are usually the way to go. Mushrooms earned the reputation as a meat alternative long ago, and since goulash is all about meat, we need more mushrooms for the veggie version.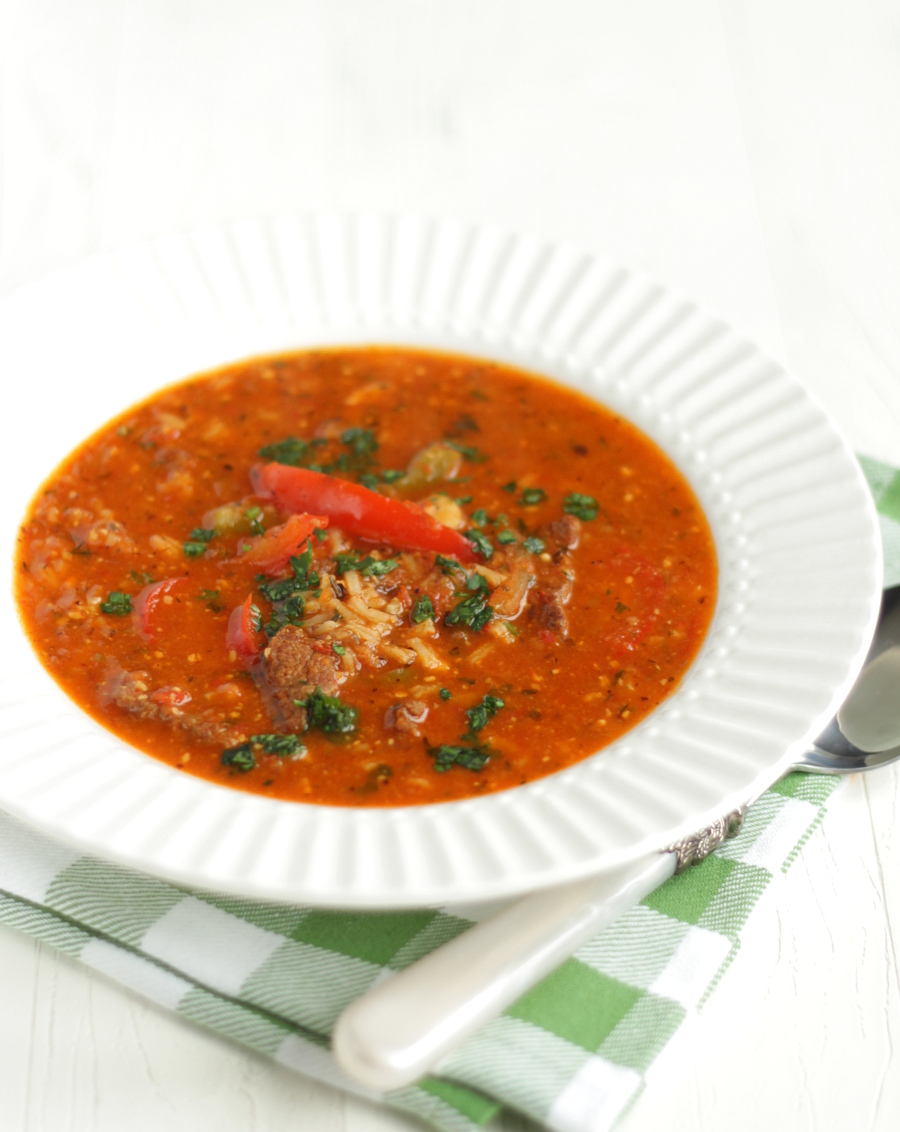 As noted, there are different versions of goulash, depending on the ingredients of the country in question. Kharcho, for example, is a Georgian take on goulash. Again, you have beef, but the soup gets creamier thanks to cherry plum puree and chopped walnuts. You can season with fresh coriander if you like.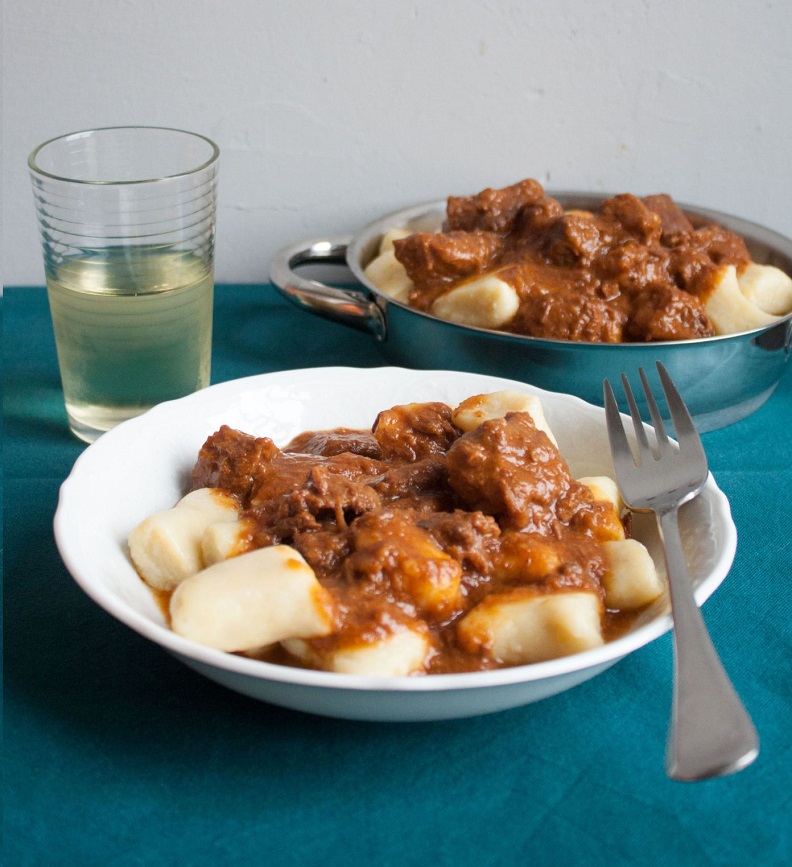 One of the best comfort food recipes during the winter is pasta. We all love pasta. And when it comes to pasta, gnocchi is one of my favorites. This recipe is very close to a Bolognese recipe, but with gnocchi and a goulash touch to it.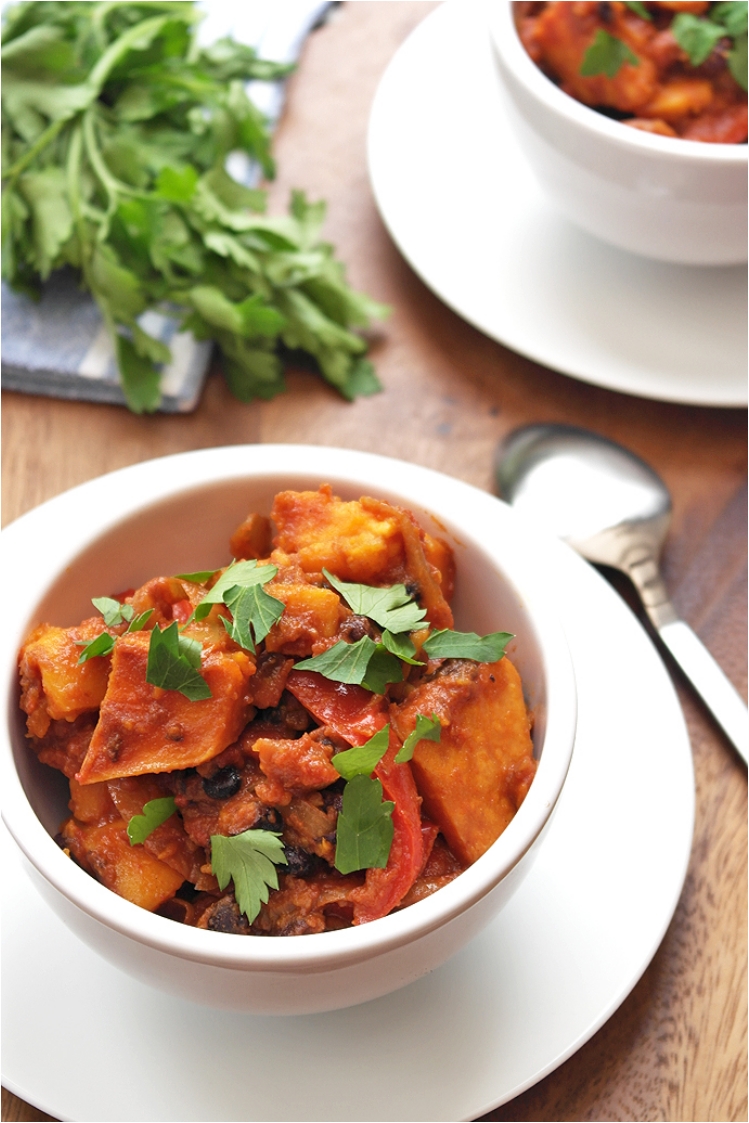 Oftentimes, the meatless versions of goulash happen because of a challenge. And that is exactly what happened here. But as a result, we get a vegetarian goulash dish that will warm your heart and soul.
You know you are trying a German goulash recipe when you taste a little bit of alcohol in it. Germans just love alcohol, be it beer or even wine. And for this recipe, we have red wine in the sauce, giving it extra flavor and healthy goodness.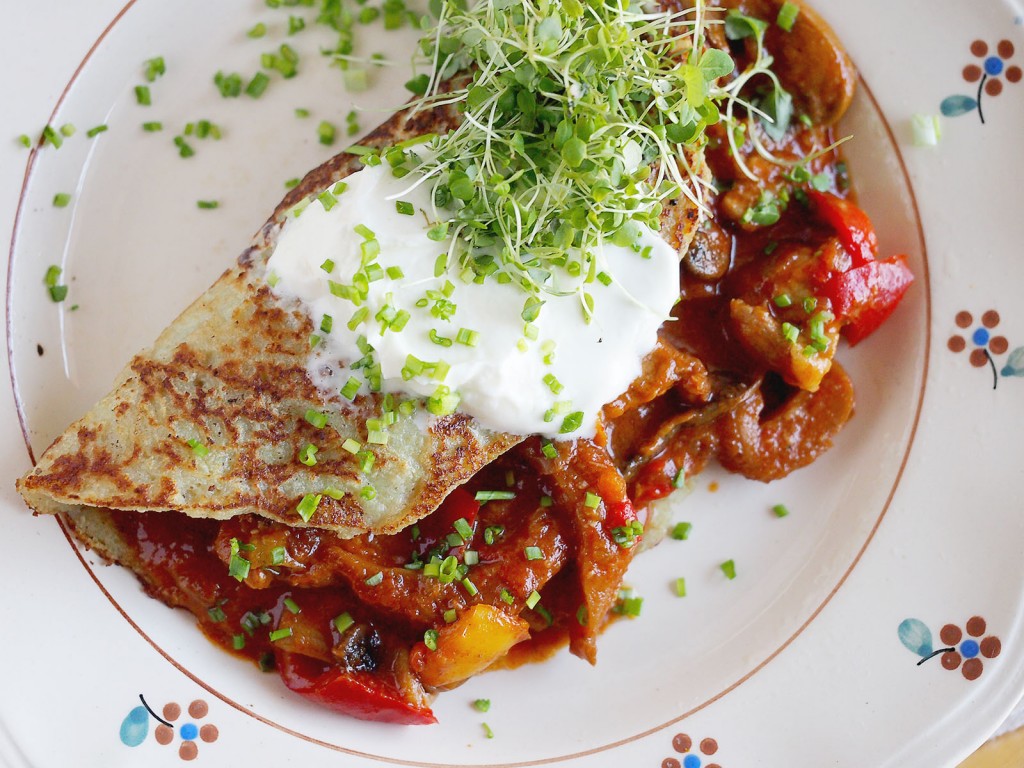 I don't know a person who doesn't love pancakes. We all love them. But when we think of pancakes, we usually think of those sweet and chocolate-filled pancakes. What you don't know is that pancakes can be sour as well as sweet, and one of the best recipes for rich, creamy, and tasty pancakes is goulash.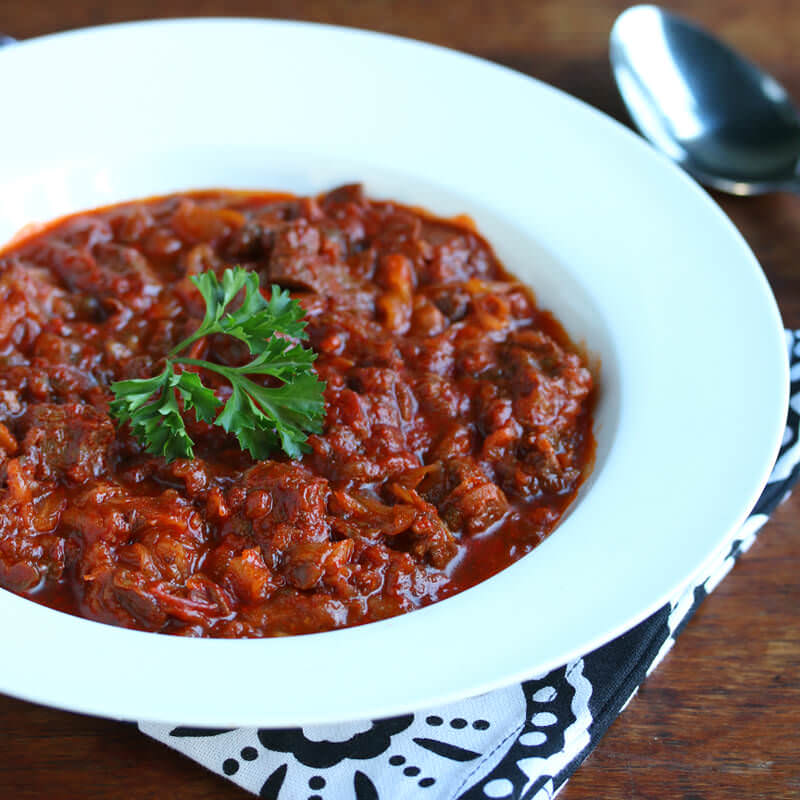 It doesn't get any more authentic than this one. Szeged is the city in Hungary from which goulash comes. The only thing you have to do is to find authentic, 100% Hungarian paprika. Otherwise, the recipe just won't work as well.
The beauty of this dish is that you can serve it as a main dish for dinner or as a side dish. A true and authentic vegetarian dish, just add some bread and you have tasty, nutritional and healthy dinner.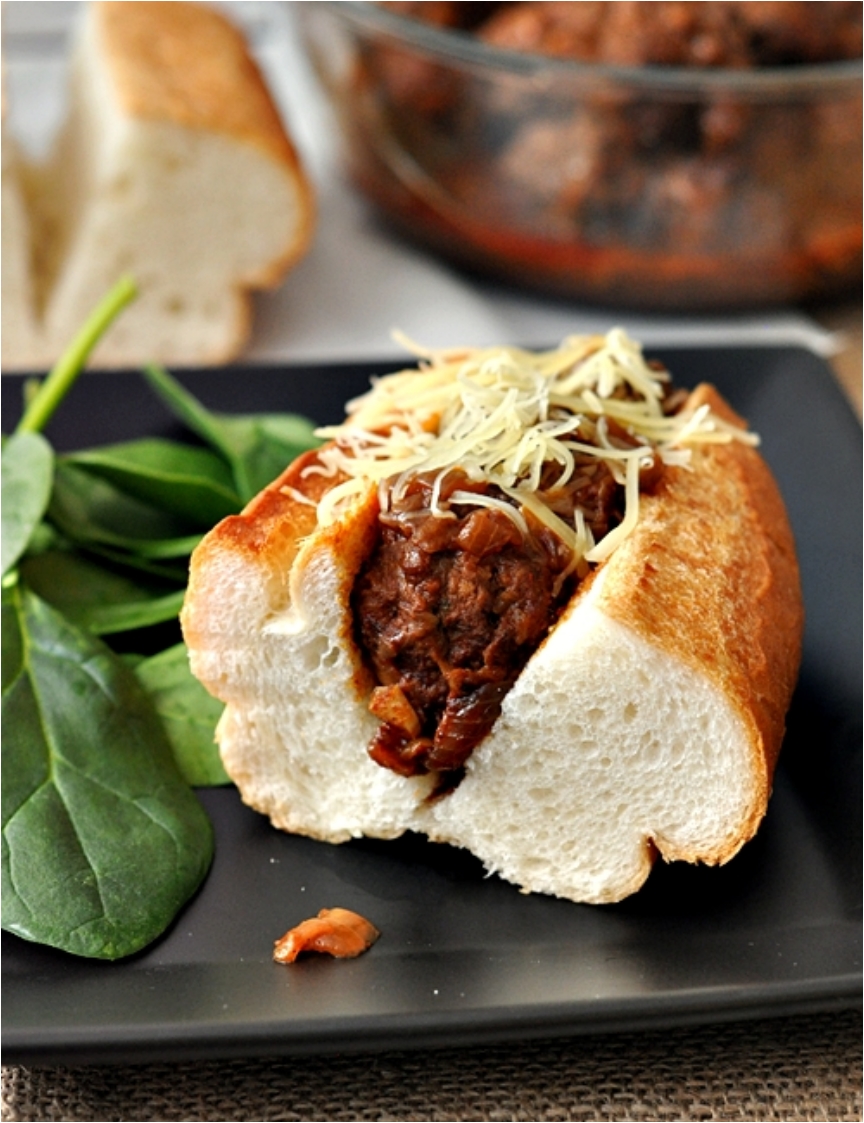 Remember when I said that every time you have some meat in sauce you have goulash? Well, goulash can also come in the form of meatballs. This dish is a classic quick-and-go dish, but be sure to add some veggies on the side to balance the heaviness of the meat.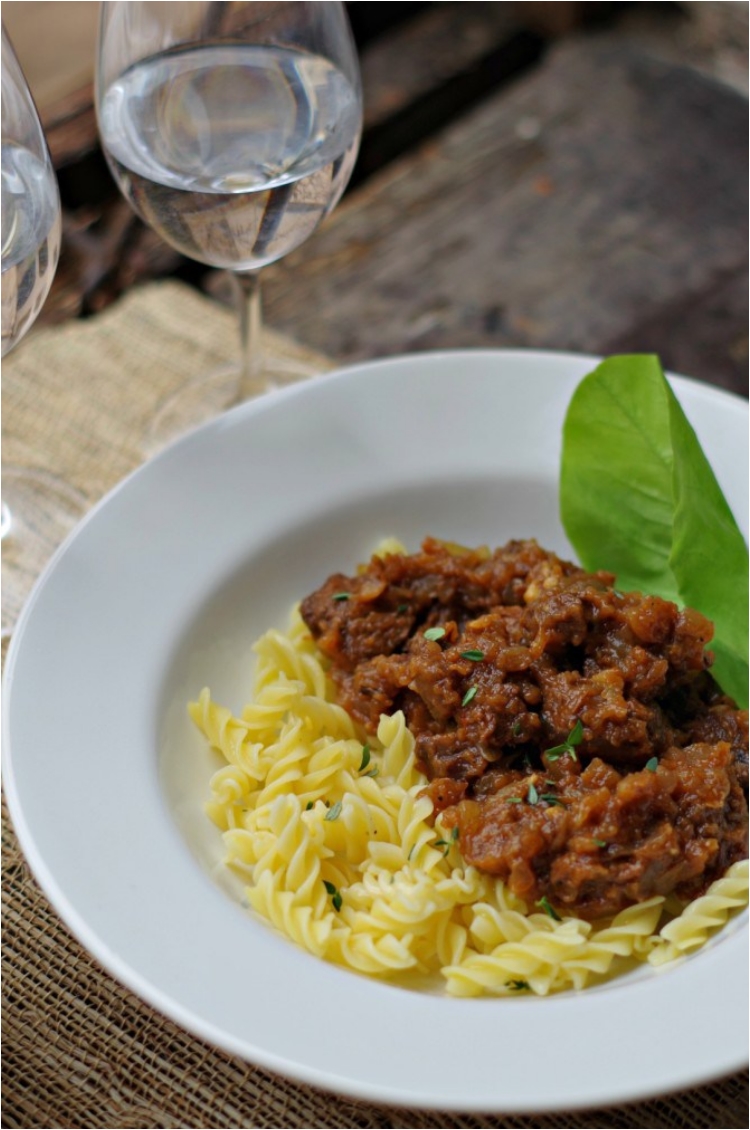 Slovenians also love their goulash. They serve goulash in two ways: either with some pasta (e.g., macaroni) or with lots of vegetables. In this case, we have pasta and goulash. Bon appétit.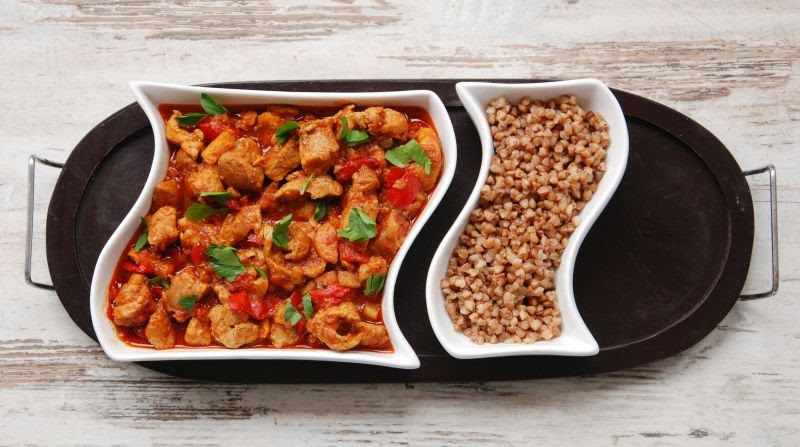 Many people think of buckwheat as cereal food. And that's true, but that's not all. Buckwheat is actually a fruit. Now, with that being said, I am sure you are wondering how can you mix fruit and vegetables in a main dish for lunch? Well, try it, and then come back to share your experience with us.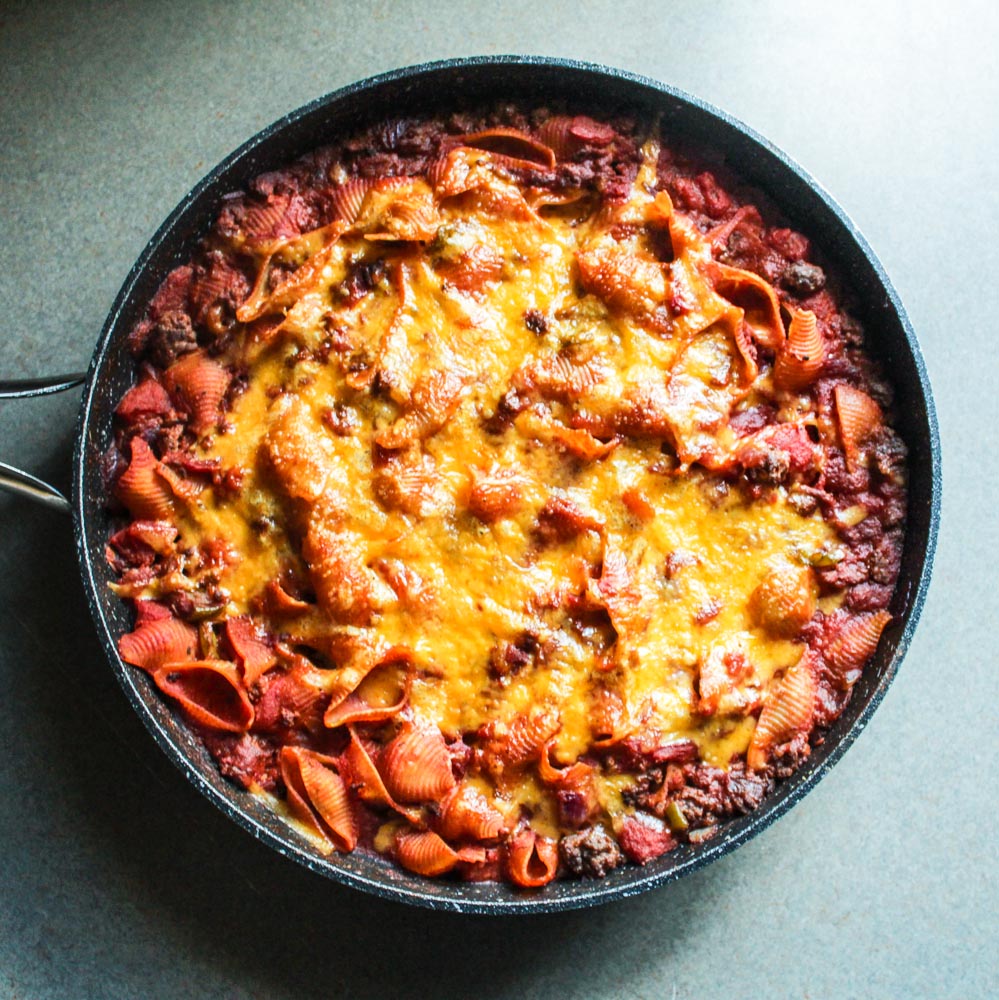 Canadians love to distinguish themselves from the Americans. But the reality is that this dish is very similar in both America and Canada. What you get is a casserole with goulash as the filling. And a casserole is essentially an Italian dish. Talk about globalization.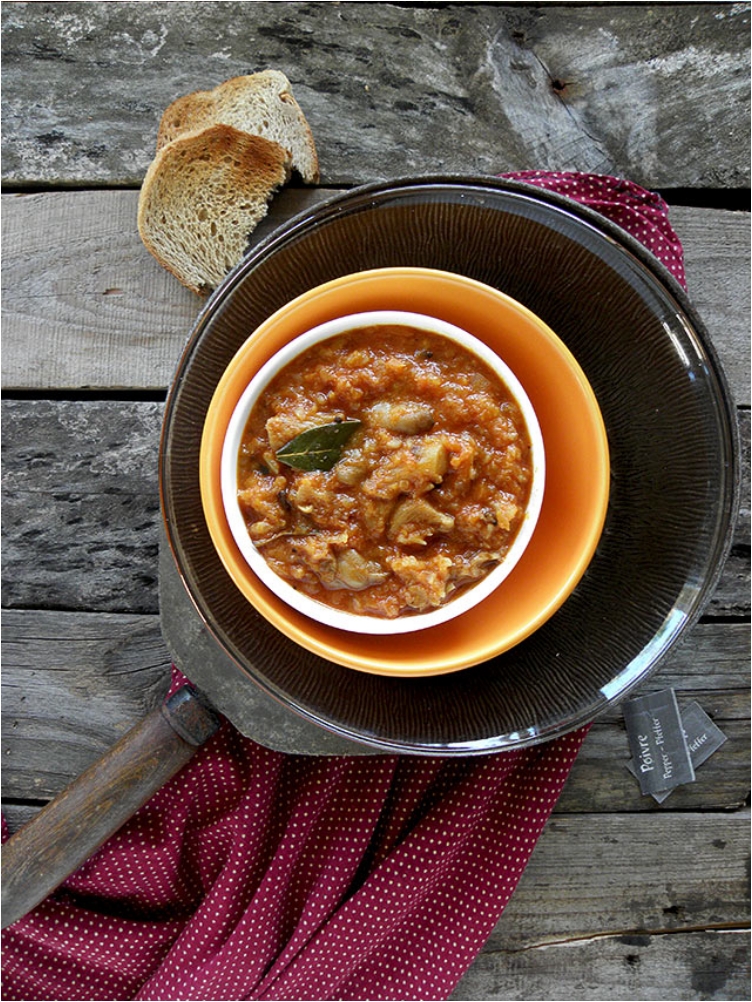 This recipe looks simple at first glance, but it is a bit more complicated due to the number of ingredients you need. However, I can promise you it is well worth the effort. You won't find many good mushroom goulash recipes. This is your go-to one.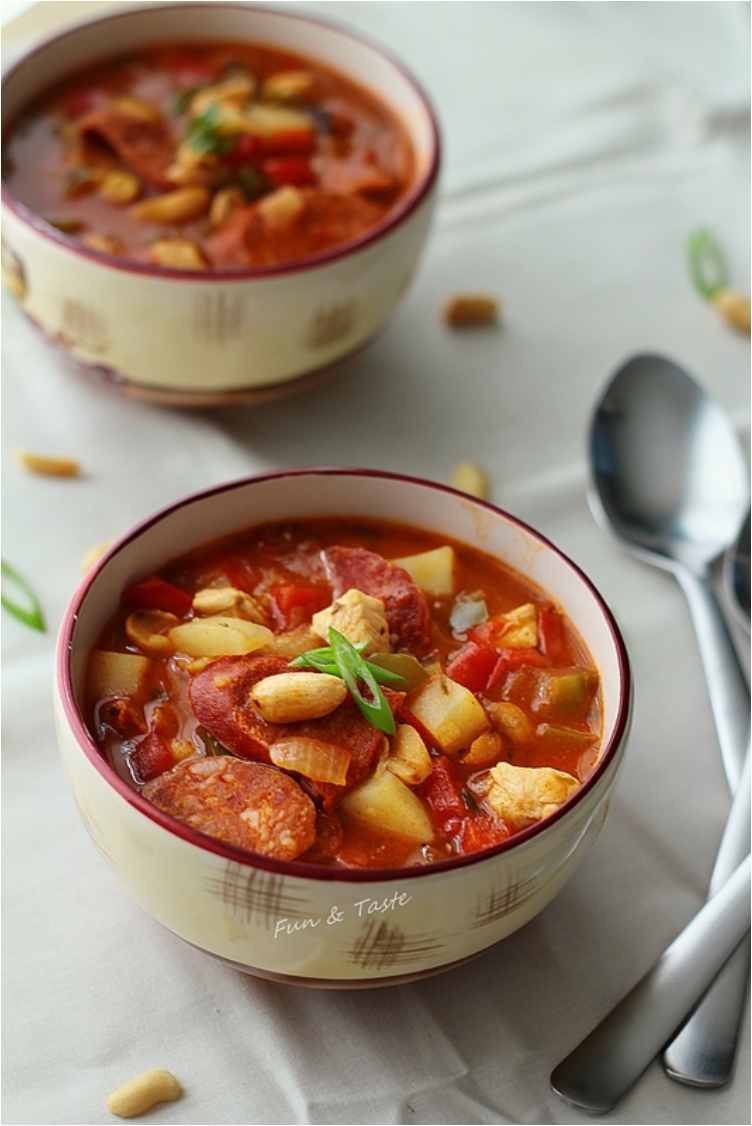 When you want a more nutty and earthy flavor for your goulash, I recommend adding some nuts to it. Yes, nuts, no matter how strange it sounds, can be added to goulash and taste great. I won't limit your nut selection.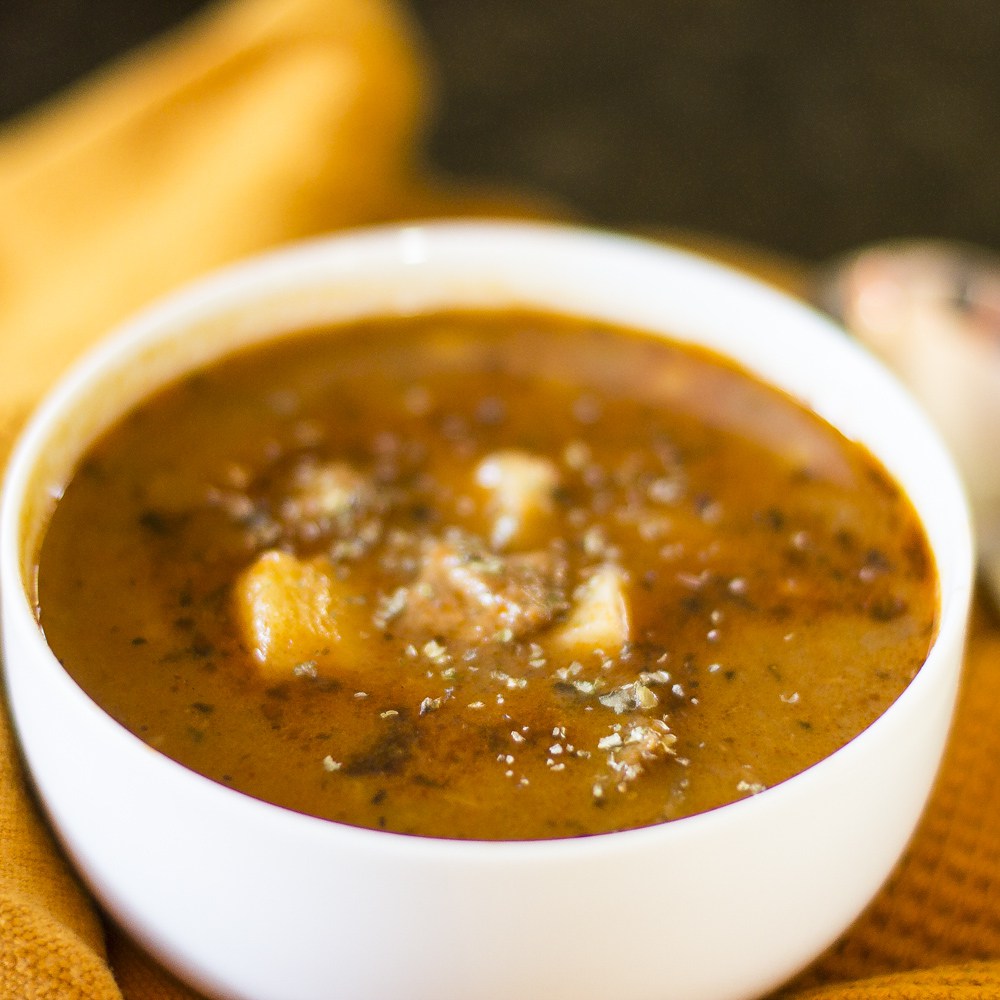 If you need any more proof that goulash is actually one of the easiest dishes to prepare, and one of the tastiest at the same time, this is it. As you can see, a goulash recipe can start from scratch with just some smoked meat or even salami. And from there, you just add the ingredients.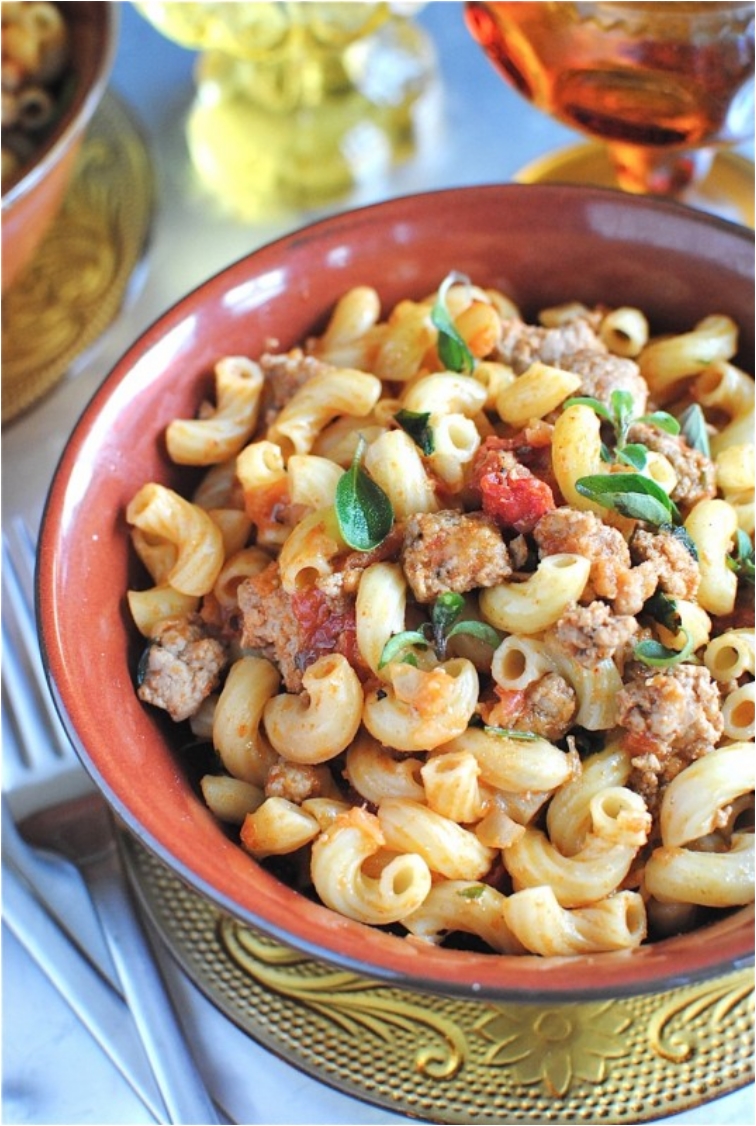 You'd be surprised at how many goulash recipes involve some kind of pasta. And the best part about this recipe is the tomatoes. You actually use fresh tomatoes and crush them for sauce. I'd recommend trying this as an alternative to the store-bought tomato sauce in every goulash recipe.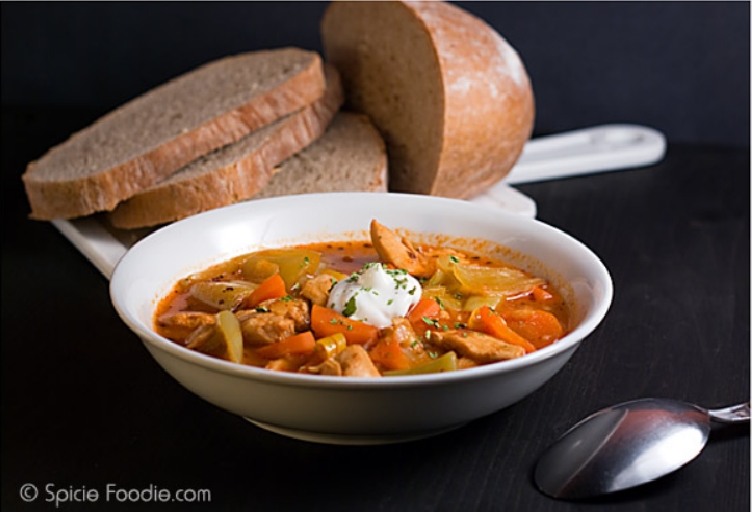 This recipe is very close to the Czech goulash version, with the sole difference that chicken is used. Poultry is a forgotten treasure when it comes to goulash. And this recipe will show you a secret to thickening your goulash.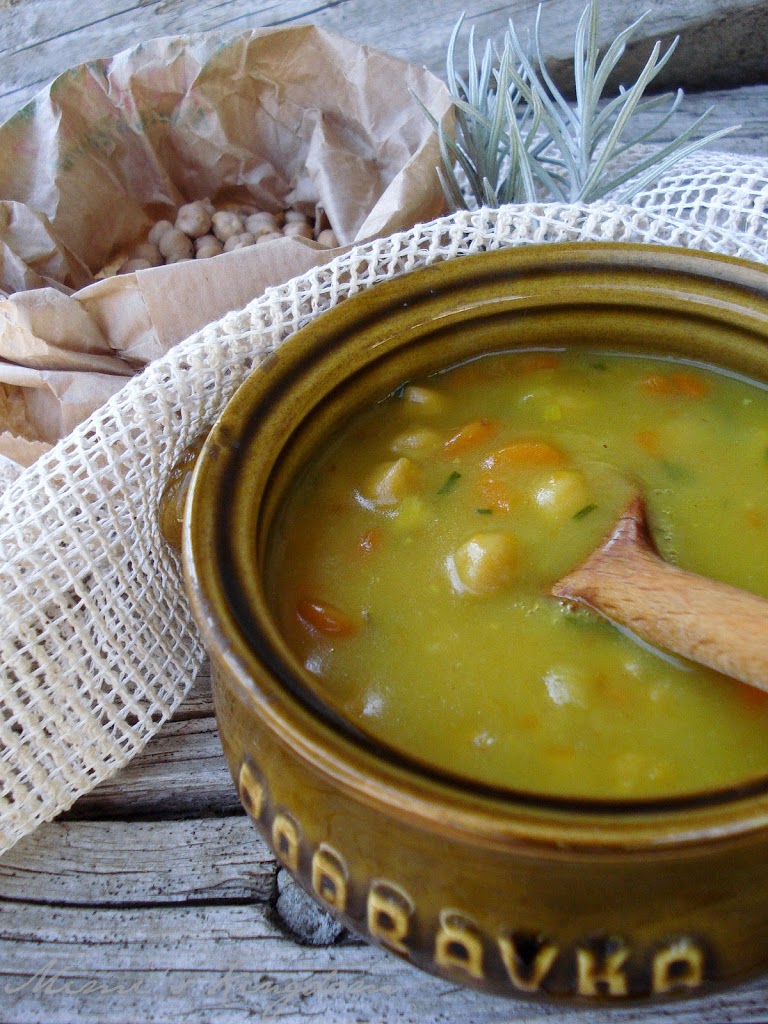 Yes, even chickpeas can serve as a base ingredient for goulash. We said at the beginning that vegetarian versions are very popular. All you need is something for the stew, and then throw in whatever veggie you can think of. And voilà—you have goulash!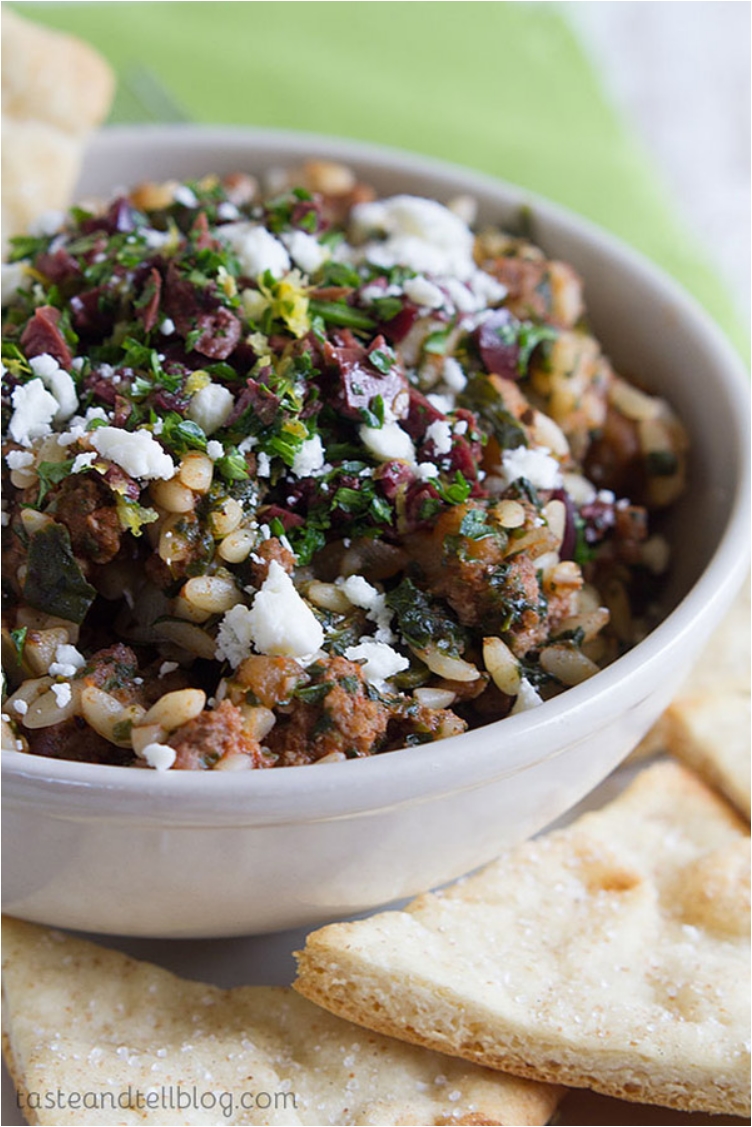 No, this is not an authentic Greek food. I know there are some Greek purists out there, but I always respect and appreciate when someone tries to add his own touch to an international dish. The main reason why this goulash is called Greek is because of gremolata, a traditional Greek herb that completely changes the flavor and taste of the goulash.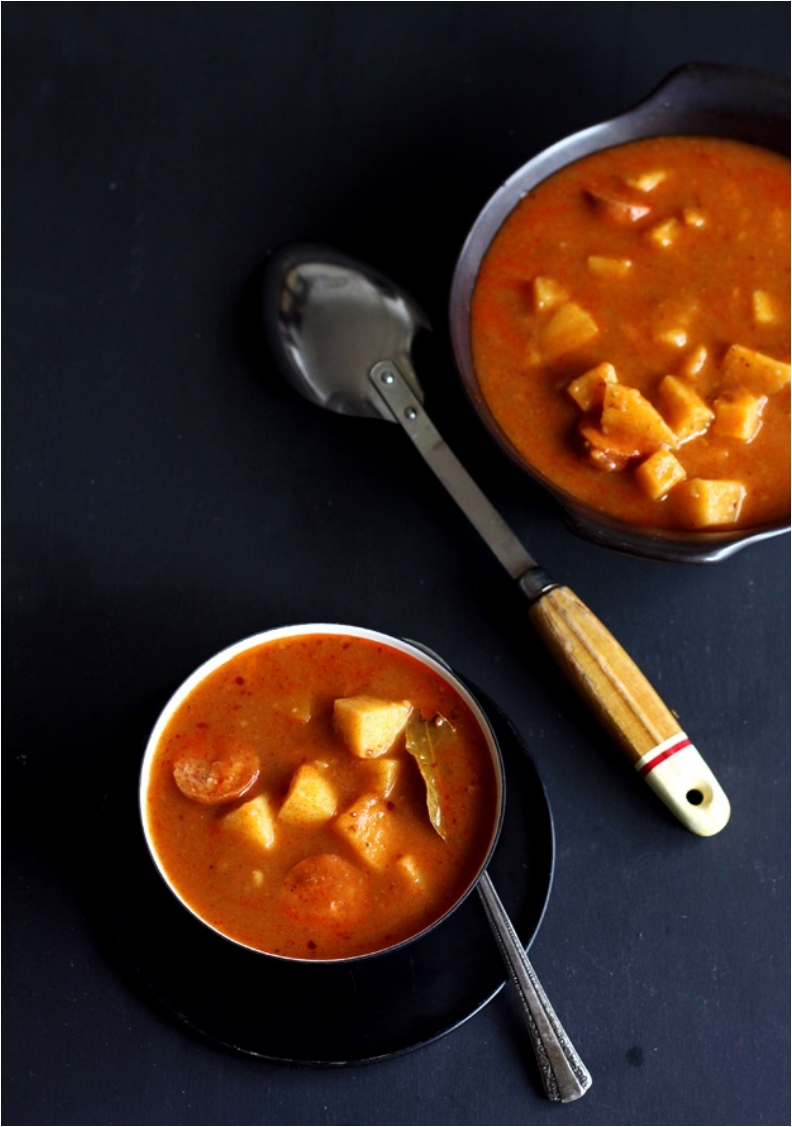 You can say that this is potato stew and you won't be wrong. I love simple dishes which include just a few whole food ingredients. Some would say it is too much potato, but I do not care.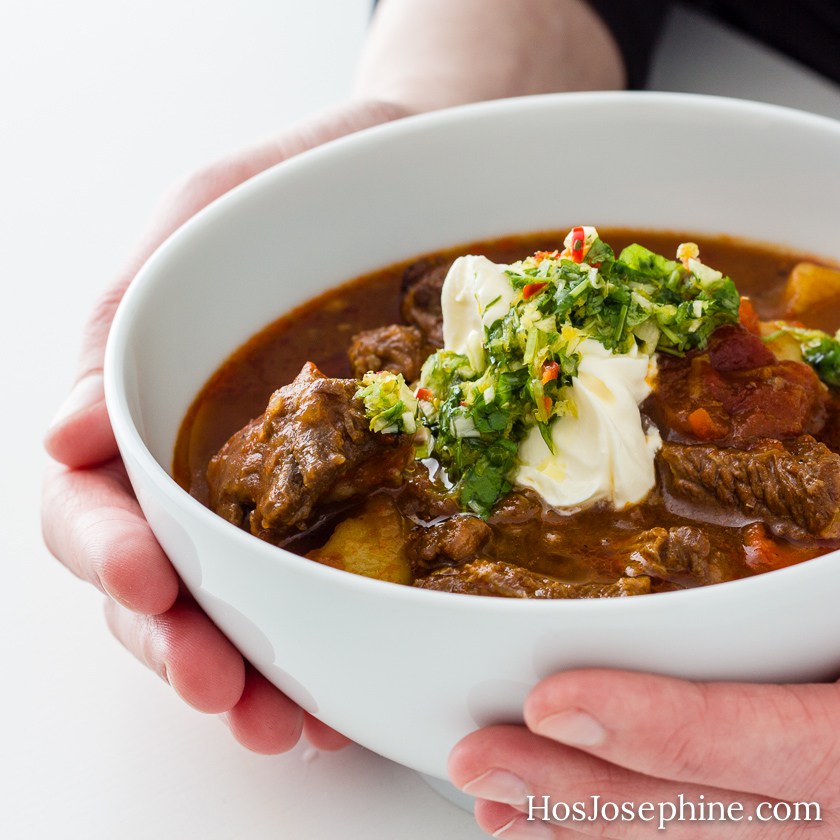 Like the Greek goulash we had earlier, this one also uses gremolata, but it is more of a stew dish. You can call it Greek goulash as well, if you like. And the addition of sour cream makes it more balanced in flavor.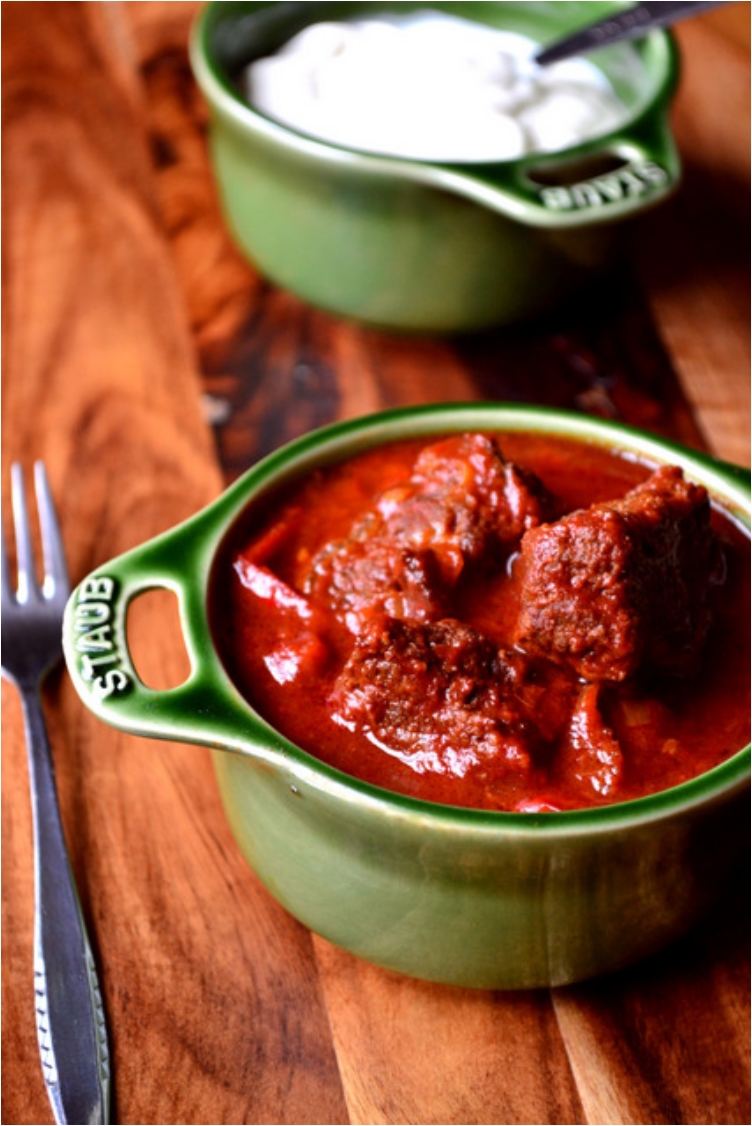 Ox cheek is one of the underrated meats out there. But no more. I just had to find a recipe that utilizes this delicious piece of meat. Bonus points for being less expensive as well. Enjoy.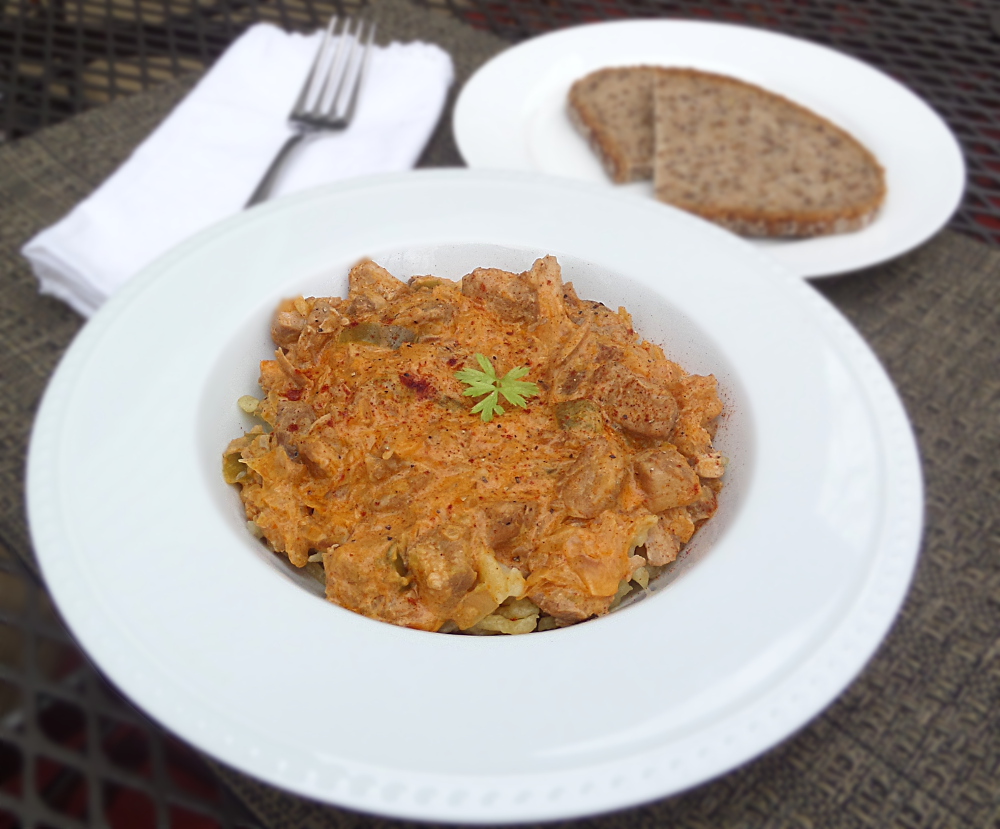 Some people believe sauerkraut is actually something you eat on New Year's Eve for good luck in the new year. Well, I don't care if it is true or not. The reality is that sauerkraut and pork make for two great ingredients in goulash.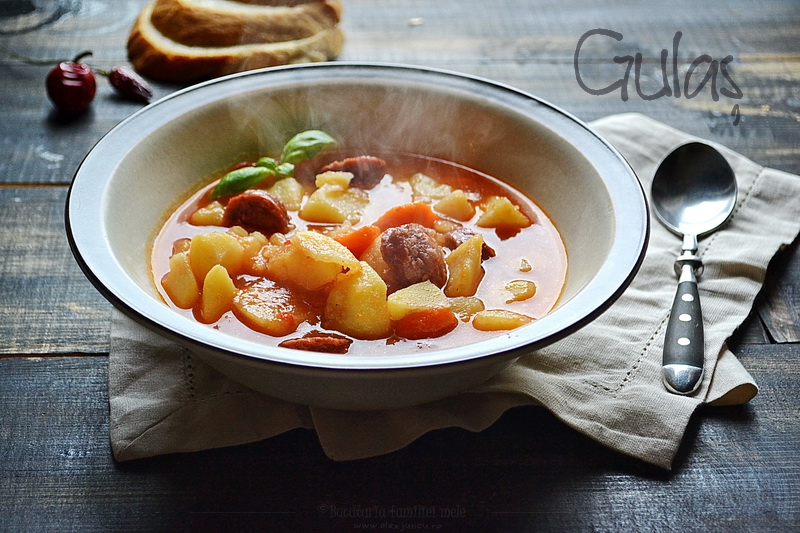 Some of you who have followed me for a while know that I love whole food pieces in soup and stews. That is why I left this goulash recipe for the end. Bon appétit!