You don't have to be a bartender to know there are girly drinks and there are manly drinks. Personally, I don't see much of a difference. Yes, there are women who drink whiskey. And there are men who enjoy a good martini. And in terms of cocktails, I've seen men ordering Sex on the Beach, daiquiris, and similar girly drinks. That being said, today we will talk about all kinds of girly drinks. We start off with some DIY recipes.
Girly drinks you can make at home
There is nothing better than a home party with cocktails. Alcoholic drinks and some gossip—all spiced up with some crackers or other appetizers. And the best part is you don't have to be a bartender to make these drinks.
Sex on the Beach
This is the easiest cocktail you can make. Sex on the Beach not only tastes amazing, it's one of the most popular girly drinks. Fruity and not too strong, you can enjoy one or two without feeling guilty. Here is the recipe:
1 oz vodka
½ oz peach schnapps
1 oz orange juice
1 oz cranberry juice
Mix all the ingredients and then pour into a tall glass.
Sangria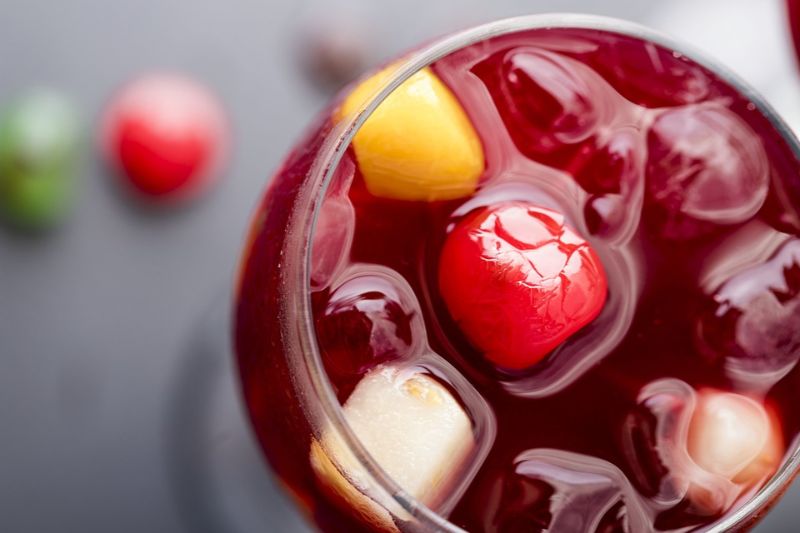 A popular Spanish drink, sangria is something everyone enjoys. The main ingredient is wine, and I personally prefer the red one. Refreshing and easy to make, sangria is a popular choice for a home party. For this recipe, you need:
1 liter red wine
1 liter orange juice
Fresh fruit: lemon slices, orange slices, and apple slices (lime and strawberries are optional)
Cinnamon
I like to slice all the fruit, throw it in a bowl, add two tablespoons of sugar and one teaspoon of cinnamon, and let them sit for two hours. Then I pour in the wine and juice.
Watermelon vodka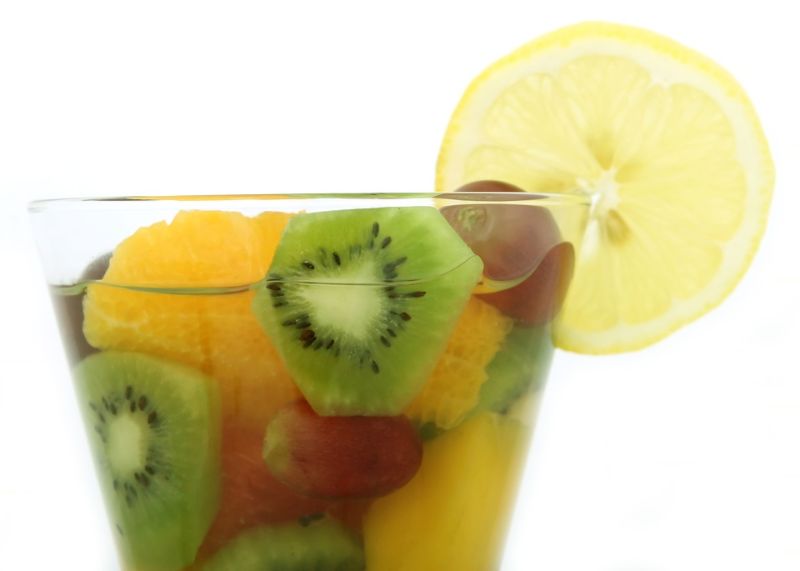 Another popular party drink is watermelon vodka. And don't get me wrong—this is a drink everyone can drink. Popular for summer parties, watermelon vodka is very easy to make. All you need is a bottle of your favorite vodka (or two, if you want to make it stronger) and one watermelon.
Start by cutting a hole in the top of the watermelon. Scoop the top out, and pour the vodka into the hole. Let it stay there for 6 to 10 hours (best overnight). Make sure to eat responsibly!
Another way for make this drink is to cut the watermelon in half and scoop out the fruit. Cut the fruit into pieces, and then return them to the watermelon bowl. Pour the vodka in.
Strawberry daiquiri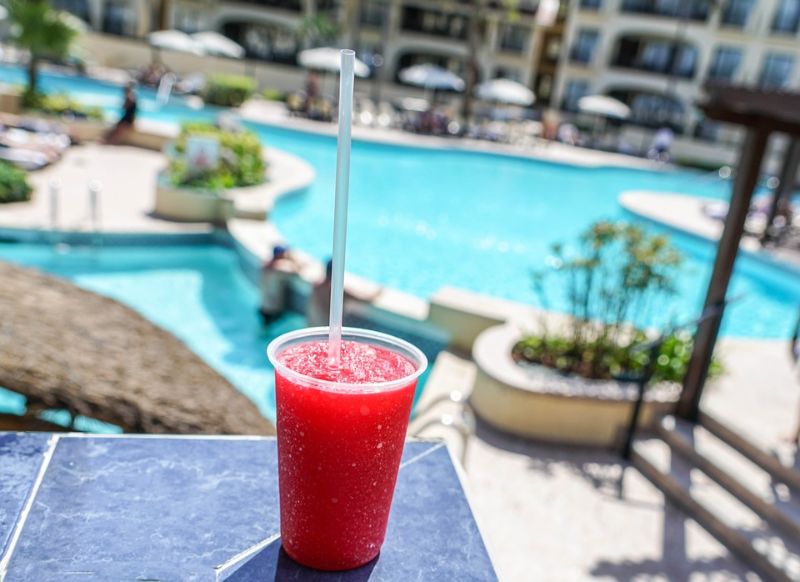 This is the classic girly drink, and you can make it with rum or vodka (I prefer rum).
2 oz rum
1 oz lime juice
1 oz simple syrup
4 fresh strawberries
Start by adding strawberries into a cocktail shaker. Squeeze the lime, add the syrup, and then pour in the rum and ice. Shake, and enjoy.
Malibu cocktail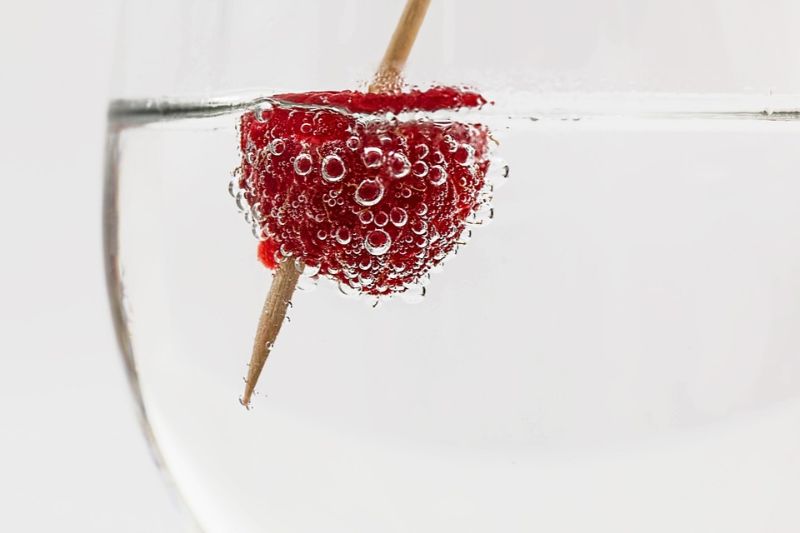 Probably one of the easiest, girly drink cocktails you can prepare. All you need is Malibu and some juice.
2 oz Malibu
1 oz cranberry Juice
1 oz pineapple Juice
Add ice cubes to a cocktail shaker. Pour in the Malibu and the juice, and shake. Pour into a glass and enjoy.
What to order at the bar?
Now that we have recipes for girly drinks for home parties, I want to get you covered for ordering at the bar as well. Truth be told, you can order any of the drinks I've mentioned thus far. All bars make them, with the exception of sangria (a drink you can't find at any bar). That being said, here are some popular girly drinks you can order.
Blue Hawaiian is probably one of the most popular. It looks like a blue Smurf, and it's very light on alcohol. Made with white rum, this cocktail also packs pineapple juice, blue curacao, and coconut liqueur.
Cosmopolitan is the next item on the menu. Anyone who has ever watched Sex and the City knows why this drink is on the list. It was Carrie's favorite drink, and the Cosmo has become one of the most popular drinks around the world. The ingredients are rather simple: vodka, lime juice, triple sec, and cranberry juice. You'll love this fruity drink.
For summer days and nights, a mojito is the most refreshing cocktail. White rum is the alcohol, along with lime juice, mint, and club soda. When you're out with someone special, a mojito is probably your best choice.
I noted that some women like to order strong drinks every now and then. Long Island Ice Tea is definitely on that list. Dating back to the 70s, this cocktail is made with gin, light rum, triple sec, vodka, tequila, lemon juice, and Coca-Cola. And no, it doesn't contain tea. The drink looks like a tea, but it's very strong.
Piña colada is the drink you order when you want to feel exotic. You want to forget everything and fly to an exotic, tropical paradise? Order a piña colada, a drink made with rum, ice, and Coco Lopez.
Appletini is a martini with a splash of flavor. And it's one of the best girly drinks.
One of the fun names for a girly drink is "Sea Breeze." This is a cocktail made with vodka, cranberry juice, and some grapefruit juice. Think of it as the Cosmopolitan in a different glass. Grapefruit will kill the vodka taste, and make it easier for you to swallow.
Another fun name is Fuzzy Navel, a drink made with just orange juice and peach schnapps. This is the drink you order when you want to call it a night since it will reduce your buzz.
Red Headed Slut is a cocktail that has a dirty, sexy name, but it's not that sexy once you taste it. It's a weird drink made with Jägermeister, peach schnapps, and cranberry juice. There are people who love this cocktail, and others who try it once, and never again.
If you like a champagne-made cocktail, French 75 is the way to go. Champagne is something you drink for a celebration. French 75 fits that description nicely, with some champagne, lemon juice, gin, and sugar.
Last, but not least, a Mai Tai is something every woman should try at least once in her life. Add two rums, spice it up with triple sec, and you get something extremely good.
Girly drinks for sophisticated women
If you want to look sophisticated—not slutty—at the bar, you can always try some alternatives. For example, while a Cosmo will make you look like you're from Sex of the City, ordering a Sidecar will make you look like a businesswoman out on a business meeting. Here are some alternatives for sophisticated women who want to feel girly.
Sidecar is the best alternative to a Cosmo, as it still has triple sec. Instead of vodka and cranberry juice, you get lemon juice and cognac, making the drink a little more suitable for adults.
Order hard cider instead of an Appletini. If you can get the bartender to put it into a pint glass, your hard cider with an apple flavor will look like a real beer.
Try Moscow Mule instead of a vodka soda (which is something you drink when you're on a diet). The Moscow Mule screams! It's made with basically the same ingredients (vodka, ginger beer, and lime juice), and is still a low-calorie—but more flavorful and sophisticated—drink.
Forget the strawberry mojito and order a whiskey smash. A drink made with the most masculine ingredient (whiskey), this cocktail also contains lemon and mint leaves. It's a refreshing drink that some bars make with gin or vodka.