Most people get to meet princes and princesses only in Disneyland. But this 2 year old girl had her dream come true, as she met the princess from the book she was holding.
The real life fairytale, in which the a little girl mistakes bride for princess,, happened in Seattle. The toddler was out for a walk with her mother, when the pair spotted a bride leaving a church after getting married.
Meeting princesses on streets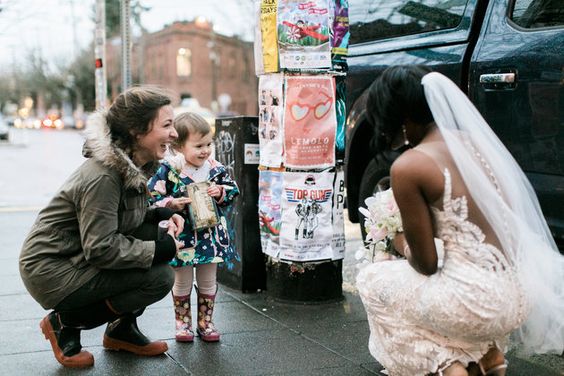 Kelsey Edwards and her daughter were walking down the street, when the little girl noticed a woman dressed in all white. For most people, that is a clear sign of a bride. But for the little girl, the woman was dressed like the one on the cover of her favorite book, the "Woman in White", written by Wilkie Collins.
A flower for the little princess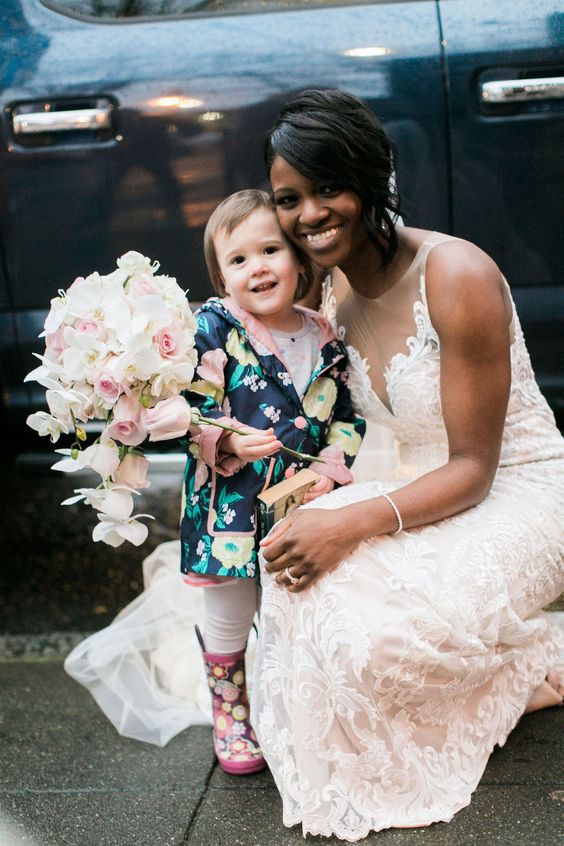 The bride gave the smiling toddler a flower from her bouquet. The mother, said that it "was just very sweet to watch her see the princess that Shandace had become in her eyes". It was a lovely moment, one that the little girl will always remember. After, it is not every day that you meet your favorite princess.
Special bond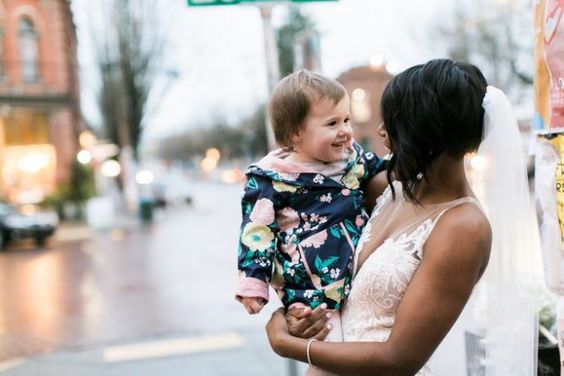 The little girl was over the moon after spotting the bride, and made the sweetest girl mistake bride for real life princess ever. She just knew that the woman in white was a princess, just like the lady on the book. Even though her mother talked to her, she was just too overwhelmed by the fact that a princess was walking to her.
Wedding to remember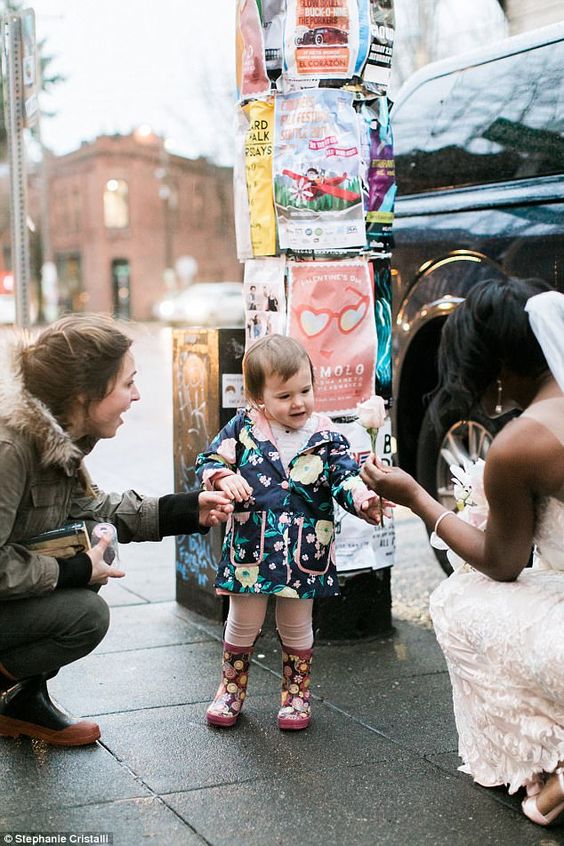 Scott Robertson and his wife Sandance will always remember their wedding for sure as well. After all, many women dream of becoming a princess, and when a honest and sincere little girl thinks you are a princess, you can believe in that as well. Scott posted the photo on Reddit, saying "my wife and I got married last February, and during the photo shoot, this little girl and her mom happened to be walking by. The girl thought my wife was a real life princess".
Capturing the moment
Every photographer will tell you, getting a good picture requires a great moment, not a great technology. Even with a regular smartphone, you can snap a great picture, as long as you hit the right moment. Luckily, wedding photographer Stephanie Cristalli recognized the moment, and managed to snap some pics of the "accidental meeting".