Ginger is one of the most potent and powerful spices of the 21st century. But it's not a new spice; ginger has been used in alternative medicine for years to treat various diseases and conditions.
Nowadays, India, China, and Indonesia are the biggest producers of ginger. India, for its part, accounts for 33% of the ginger production in the past two years. Conveniently, ginger is one of the most popular spices in India, where the spice is widely and commonly used for traditional curry dishes.
Back to the health benefits ginger provides. Most importantly, ginger acts as powerful anti-inflammatory, helping with gut problems like vomiting and nausea. But ginger also contains compounds that can help with cancer and cleanse your liver and kidneys.
Aside from ginger, this powerful drink contains other ingredients that are used for a liver and kidney cleanse, so let's take a look.
Ingredients
¼ teaspoon of ginger powder
¼ teaspoon of turmeric powder
Coconut milk (use as much as you like)
Honey (use as much as you like)
1 cup of water
Instructions
Boil the water. Lower the heat, and then add turmeric and ginger powder. Simmer for 10 more minutes, and then remove from the heat.
Add coconut milk, strain (optional), and sweeten with honey.
Drink once per day.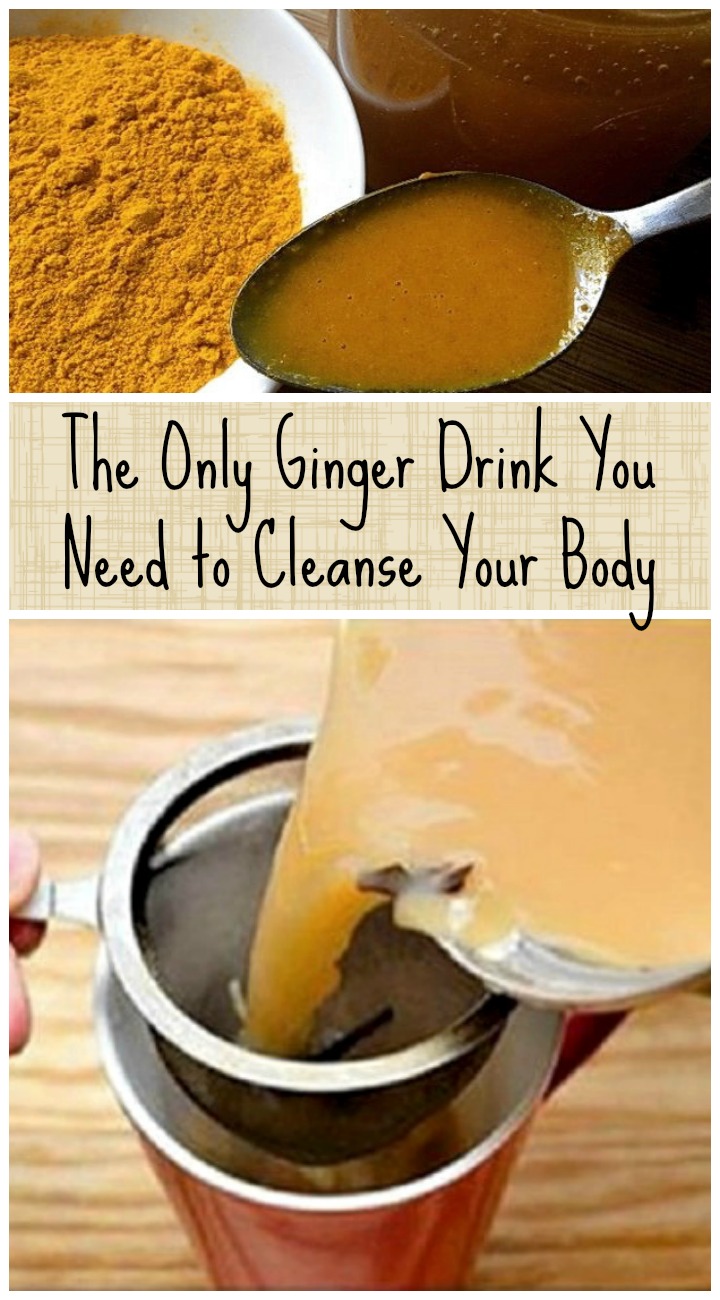 [mks_icon icon="fa-arrow-right" color="#000000″ type="fa"] READ THIS NEXT: 10 Steps Program to Detox Your Body from Sugar in 10 Days