Some of the music people here will tell you that empty egg cartons are great for sound insulation. Probably most of us know that. But I'm here to tell you that empty egg cartons have so much more potential.
Why throw them away? You can use them for so many different things. But I don't want to reveal everything at the beginning; I'd like to tell you about some fantastic uses for them. And at the end, I'm sure you'll think, "WOW, I'll never throw away another empty egg carton, ever again." That being said, let's take a look.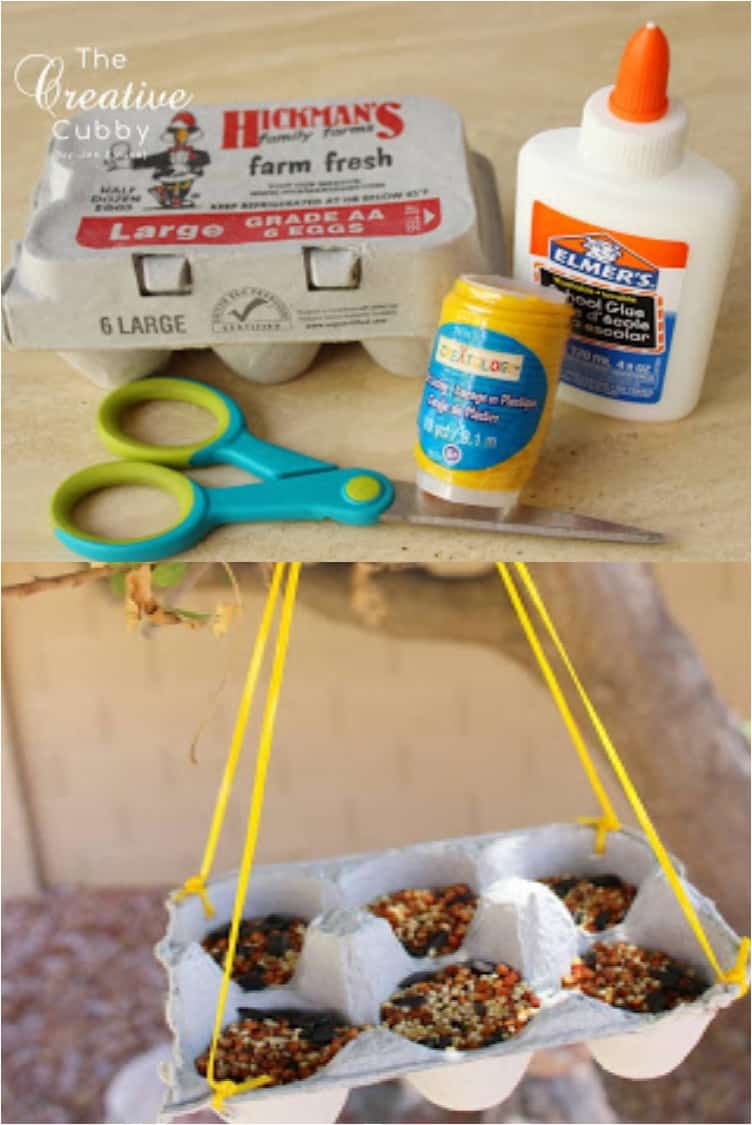 I know there are a lot of ideas for bird feeders. I've actually given you some in other articles (for example, you can make one from a mason jar). But as always, I want to start the DIY list with something simple. And a bird feeder is as simple as they come. Just cut the empty egg carton in half, and fill it with some bird food.
One thing that egg cartons are great for is organizing things. You basically get 6, 10, or even more storage spaces. Baby socks are definitely something you want organized. They can get so very messy. And you don't need any special tools: just empty the egg carton (but clean it before using).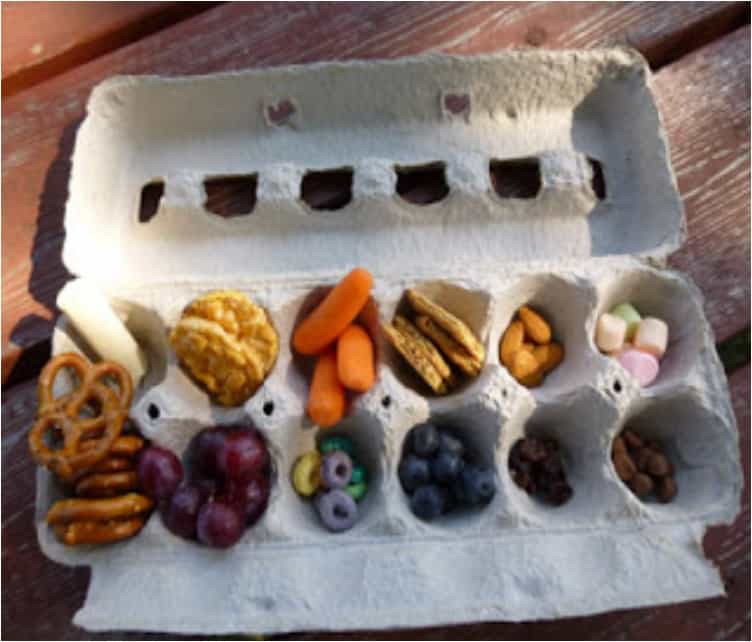 Speaking of children and organizing, you can also use the egg carton to organize your children's snacks. Now, a 10-unit egg carton might be too much for some people. But that's why you can get a six-pack carton. And you get a perfect size for your kids and their snacks.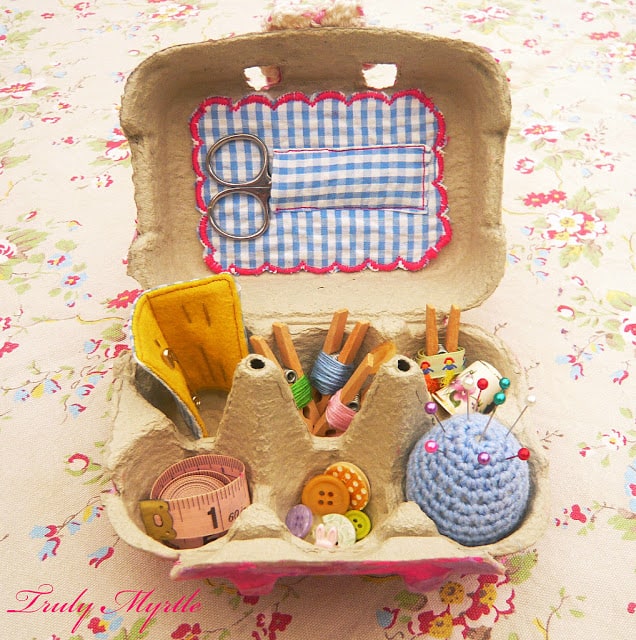 I want to give you another organization option. This one, however, is for you, not for your kids. All those sewing and knitting tools lying around the house can get irritating. And sometimes, you can't even find what you need. Therefore, I would like to help you keep your tools within arm's reach. And organized as well.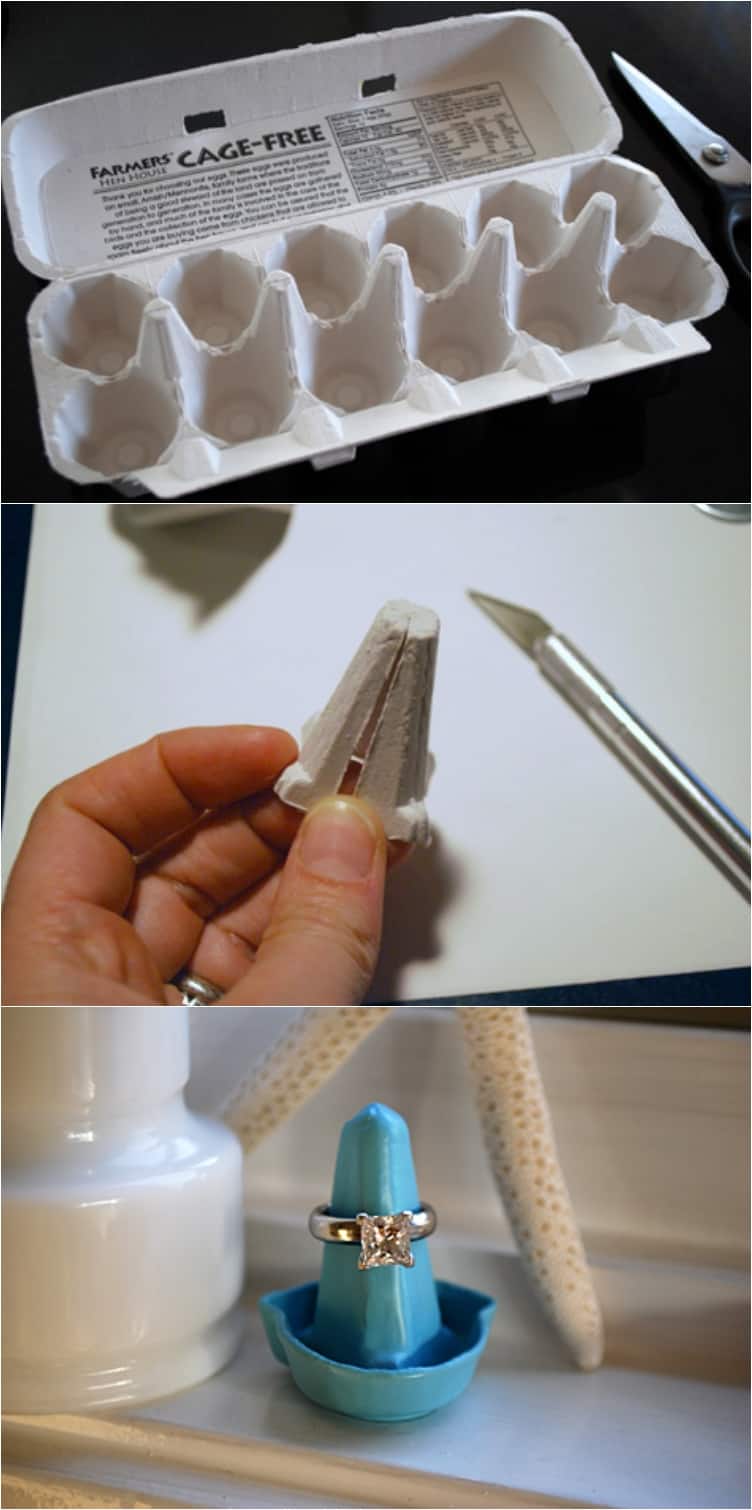 Now here is a project that requires something more than just "empty the egg carton." After you've used all the eggs, you can cut the carton in pieces that serve as perfect ring holders. In a utopian world, each carton piece should hold up to three rings. Or, if you have the space, just one piece for each ring.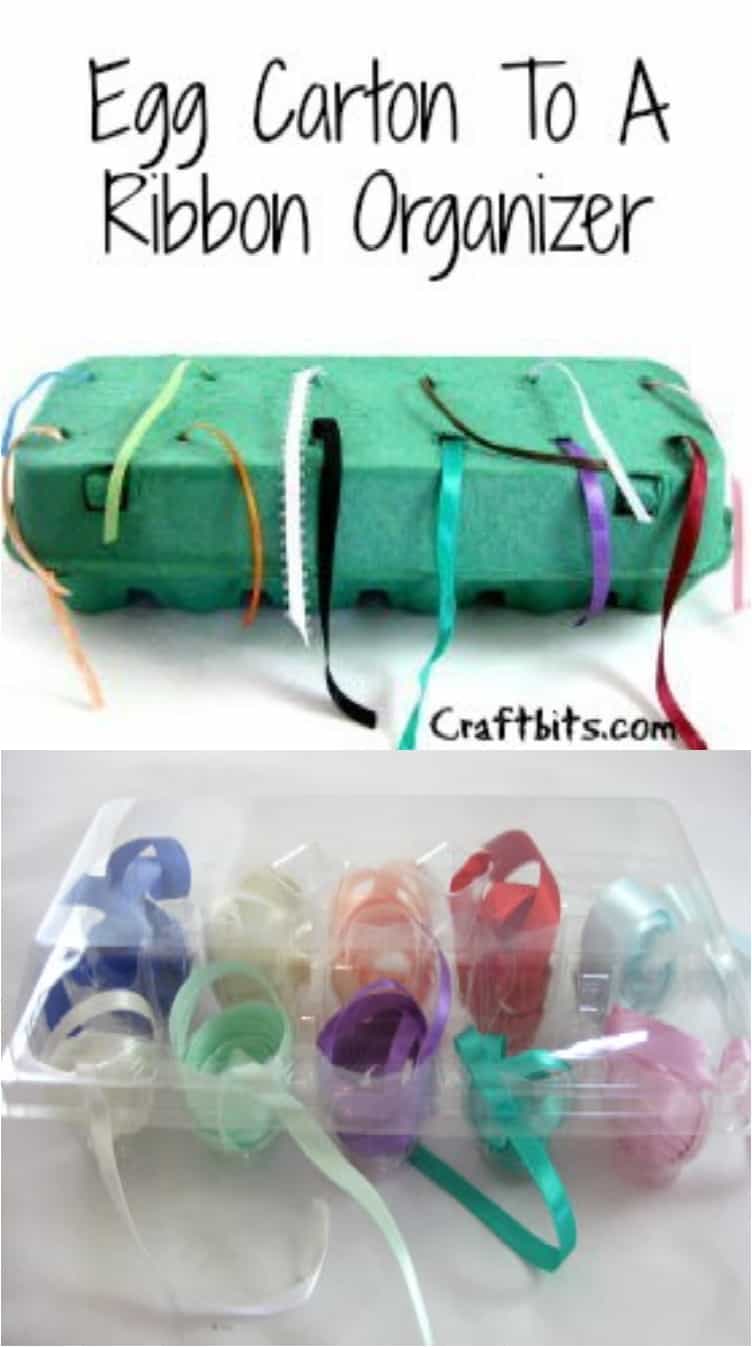 You see, the egg carton can be used as a storage unit for so many different things. You just need to let your imagination do the work. Almost any little thing causing clutter in your home can be perfectly stored in an egg carton. Ribbons are another example. And I'll let you think of some other things that make your home chaotic that could be neatly stored in an egg carton.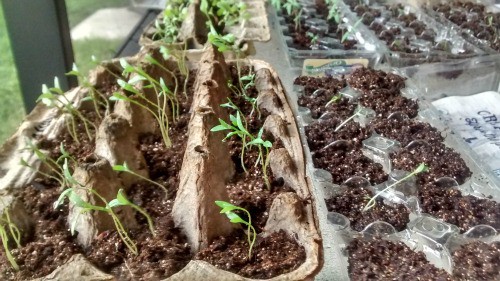 It's time for some other tricks and uses of the empty egg carton. After all, I don't want to give you only storage ideas. I said at the beginning that the carton can be so much more. In that regard, we have a garden starter. The good thing about the egg carton used as a plant starter is that you can add some water to the mix as well. The carton can withstand a little water, providing a perfect moist environment for your plants to develop.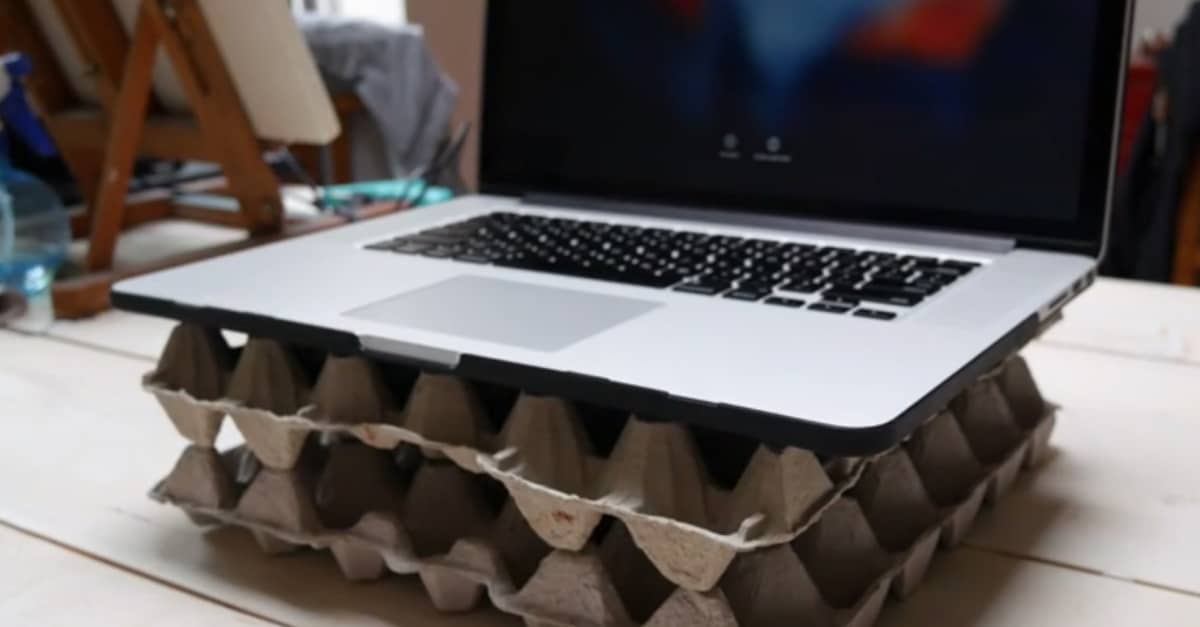 Look, we would all like an expensive cooler for our laptop. But those can cost up to $200. And not all of us can afford it. Now, while I don't recommend you use this trick outside of your home, it's a great way to make sure your laptop doesn't heat up too much. I said at the beginning that egg cartons can serve as sound insulation. But in this case, they serve as heat insulation as well.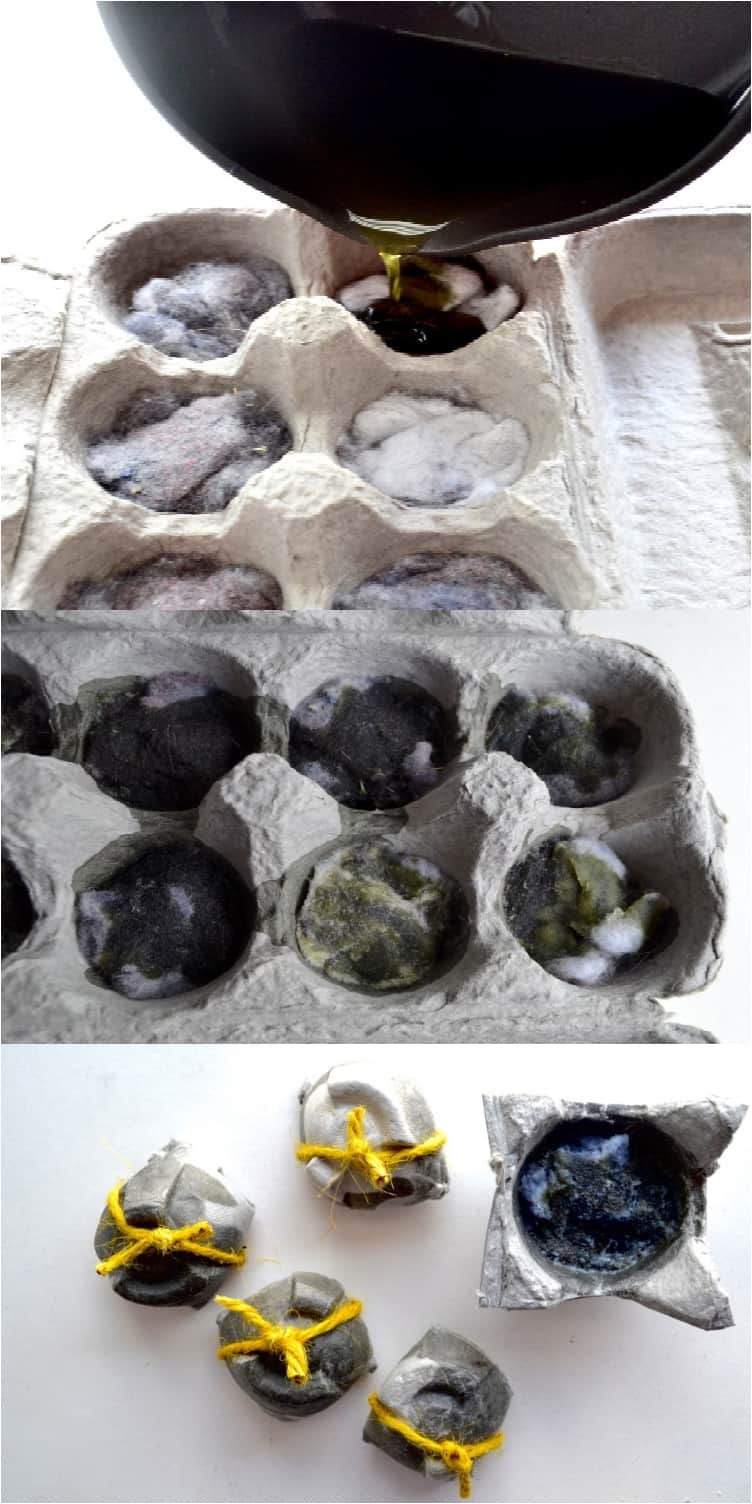 Don't worry; there's no danger of burning your house down. I won't reveal too much—I want you to hear how to make the fire starter from the pros.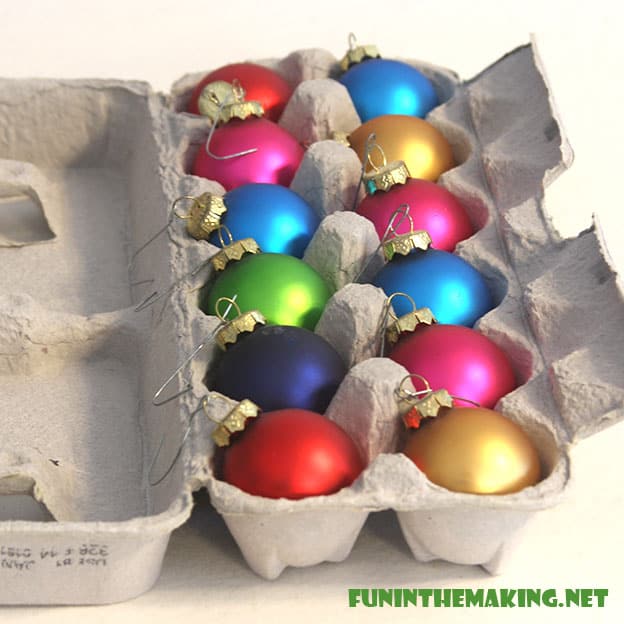 Christmas ornaments are very delicate things. You can easily break them. If you don't store them properly, chances are you'll have to buy new ornaments every Christmas. Now, there's nothing bad in buying new ornaments every year (some of us do that anyhow). But you do want your ornaments to be stored safely and securely, and here's a way to do just that.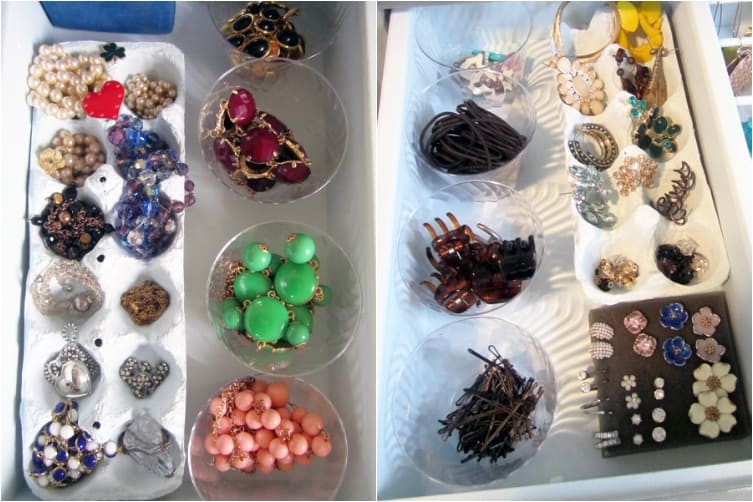 If there is one thing that can completely throw your order out of kilter, it's jewelry. Let's face it, most of us live in clutter just because of jewelry. It's not easy to sort it out. Luckily, there are things that help us get there, and an egg carton is just one of those ideas.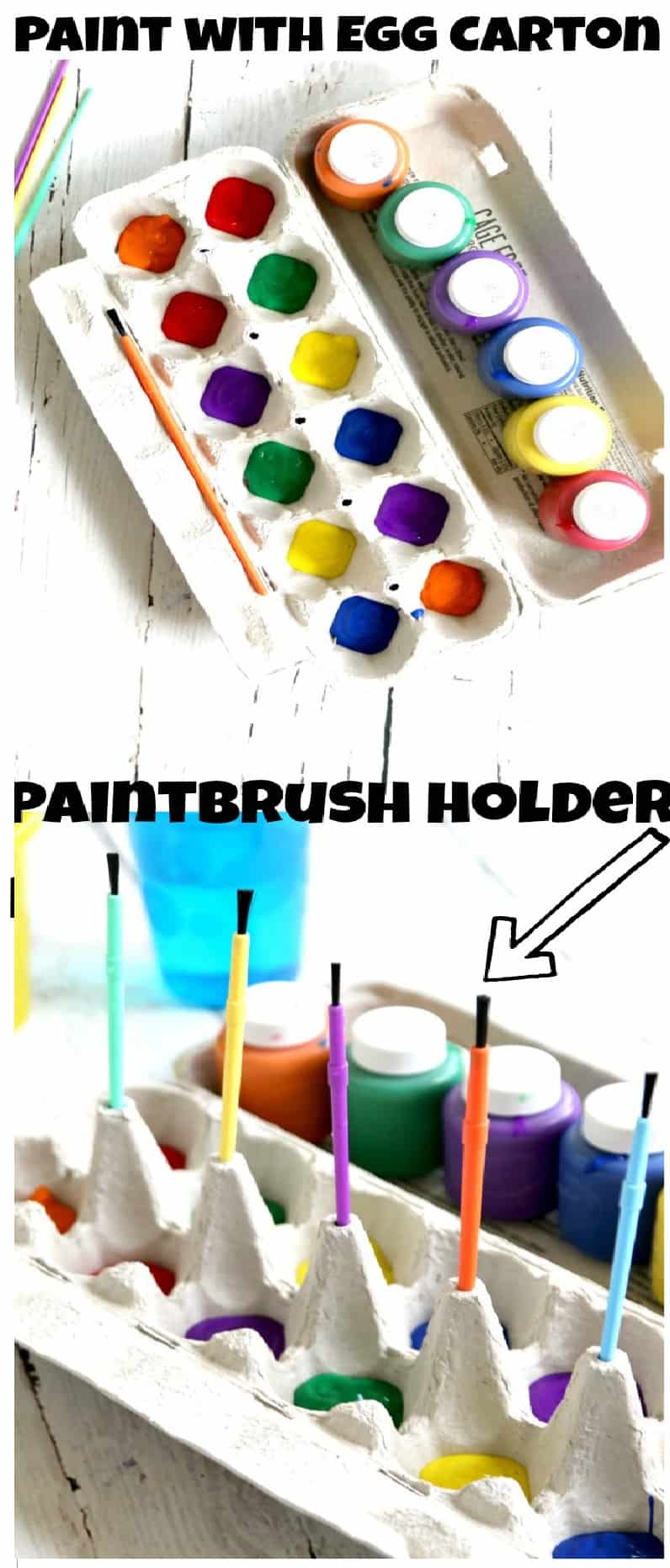 A very practical use of the egg carton is for your painting set. It has space for mixing paints and for holding your brushes as well. I remember using the egg carton when I was little. Back then, I wasn't much of an artist. At least not with brushes (not that I'm any better nowadays). Nevertheless, the egg carton came in handy.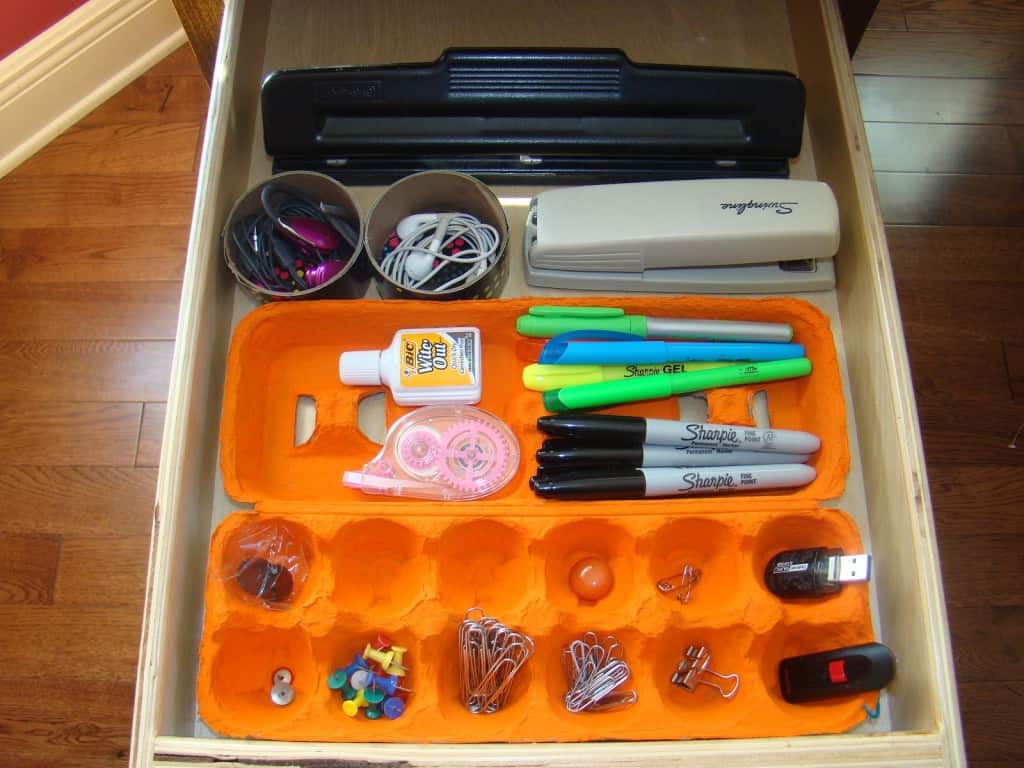 Your colleagues might look at you strangely; they'll wonder why you need an egg carton. And an empty one to boot. But after a while, they'll want one for themselves too. The carton really keeps every little thing in your office organized!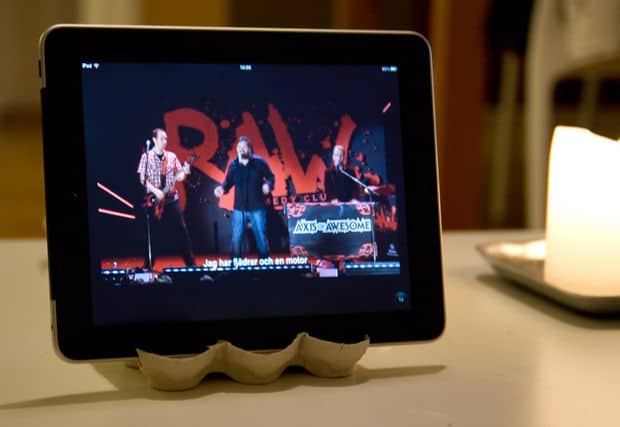 Back into the world of technology. We had a cooler for the laptop, and now we get a stand for the iPad (or any other tablet). The egg carton comes in handy when you want to watch a movie or a video on your tablet, and you don't want to hold it in your hands.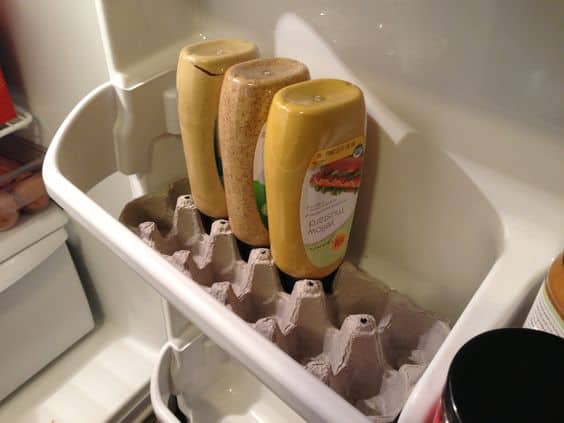 The carton makes it back to the fridge. After serving as a storage unit for your eggs, the carton now serves as a storage unit for your condiments. I like the irony there.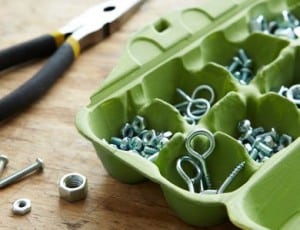 Another thing you can use the empty egg carton for: organizing nuts, bolts, screws, and everything in between. The carton does help with your garage organizing!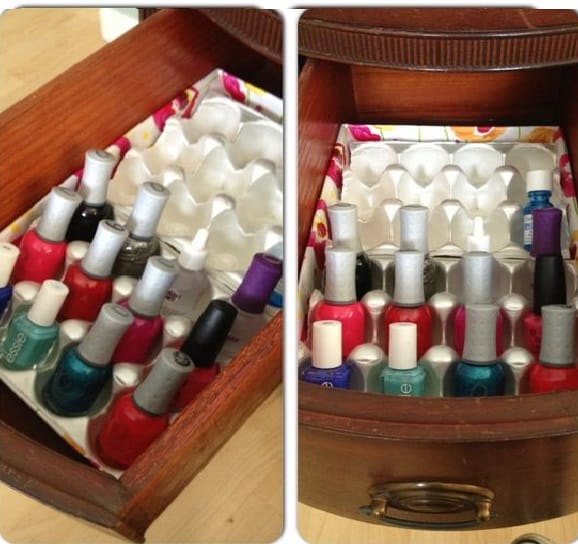 Some women have more than 10 nail polish bottles (of course, some have just one or two). If you are in the former group, I'm sure the egg carton will help you. I would even say you can use it in a small cosmetic salon. After all, your clients don't care how you store the nail polish, as long as they get great nails. And you'll be more organized.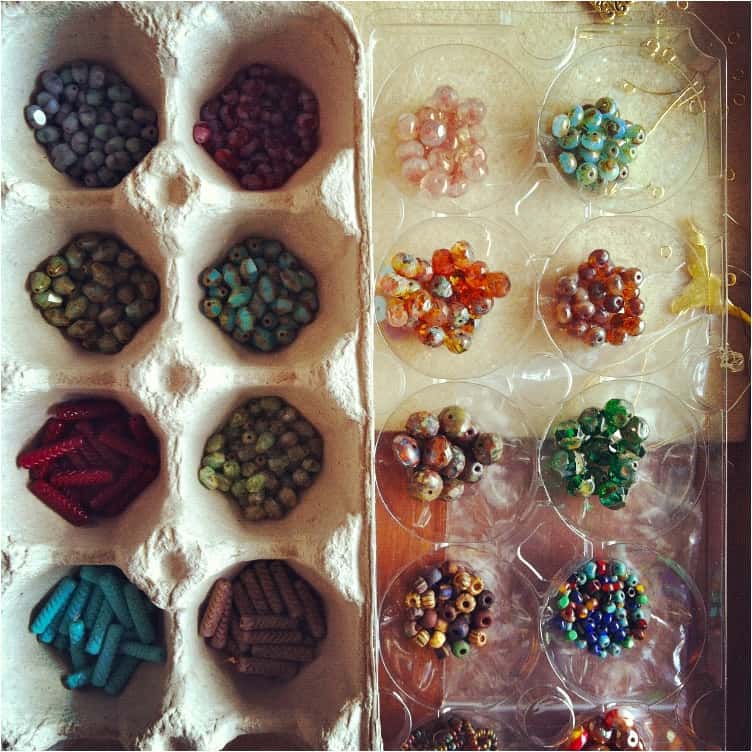 I promise: this is the last organizing and storage unit on the list. Look, it's not my fault that most of the uses of the egg carton are for storage. But I'm sure there are many other things you can think of that you can organize in it.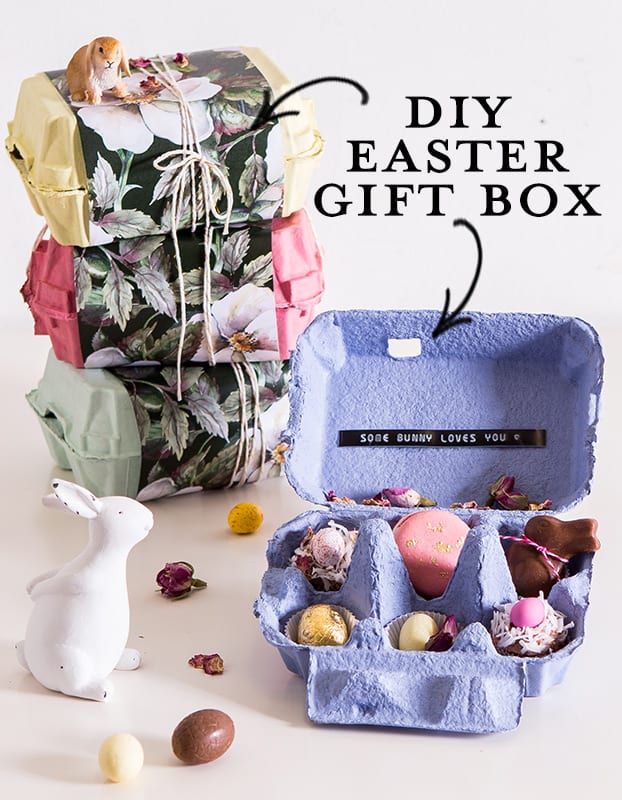 And at the very end, I want to give you a gift because you stayed with me. There is a reward at every finish line, and today, that reward is a gift box idea. I'm sure your friends will love your creativity. Just fill the box with some candies and chocolates.
And last, but not least, I would like to remind everyone that ideas are best when they're shared. So, if you have any other ideas, please share them with us!