Some people want to know the gender of their child in advance, and some do not. Those who want to know run to their friends fairly quickly to tell them as well. Now, there are regular ways to tell your friends and family whether you're expecting a boy or a girl. But there are also creative ways that will make everyone even more excited.
Here are several ways you can keep the suspense going, and then make the big reveal in a great way.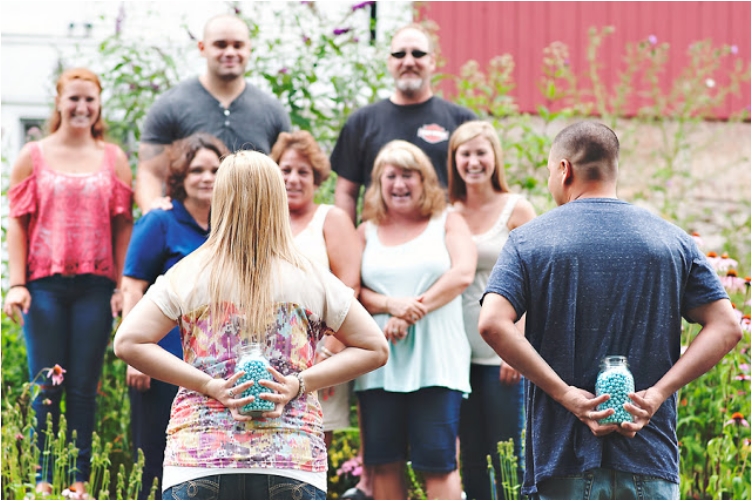 The trick is simple. Both the husband and the wife put a piece of bubble gum in their mouth, and reveal it to the guests. But the fun part is that the party is filled with bubble gum in pink and blue colors.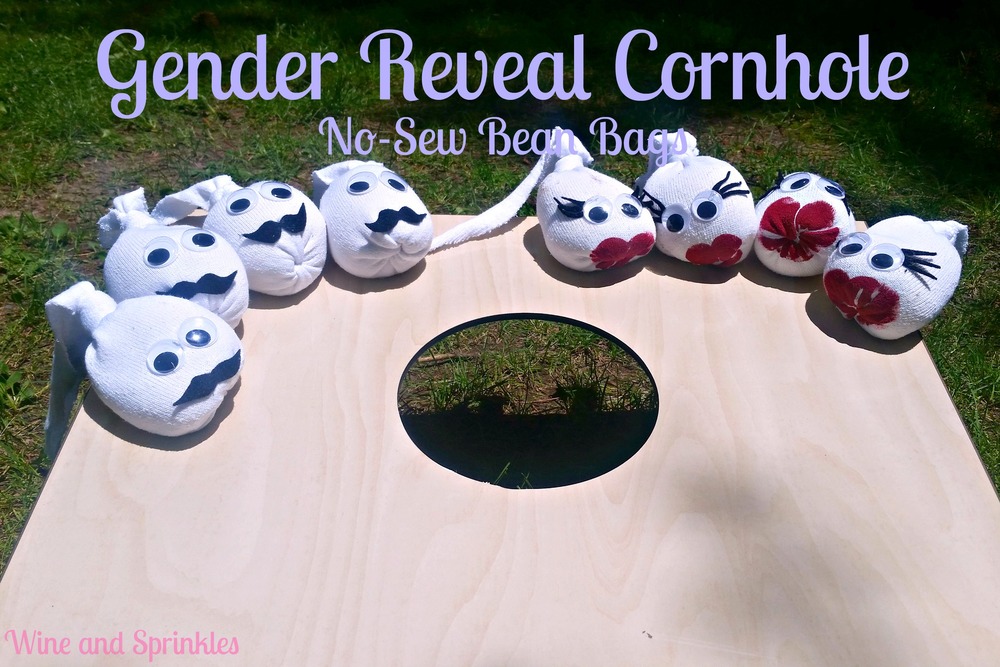 If you've ever been to a festival, you probably know how cornhole works; it's a really fun and addictive game to play. It works slightly differently for a gender reveal party, though. The cornhole is easy to make, and then you surround it with both male and female heads. And then one appears from the hole.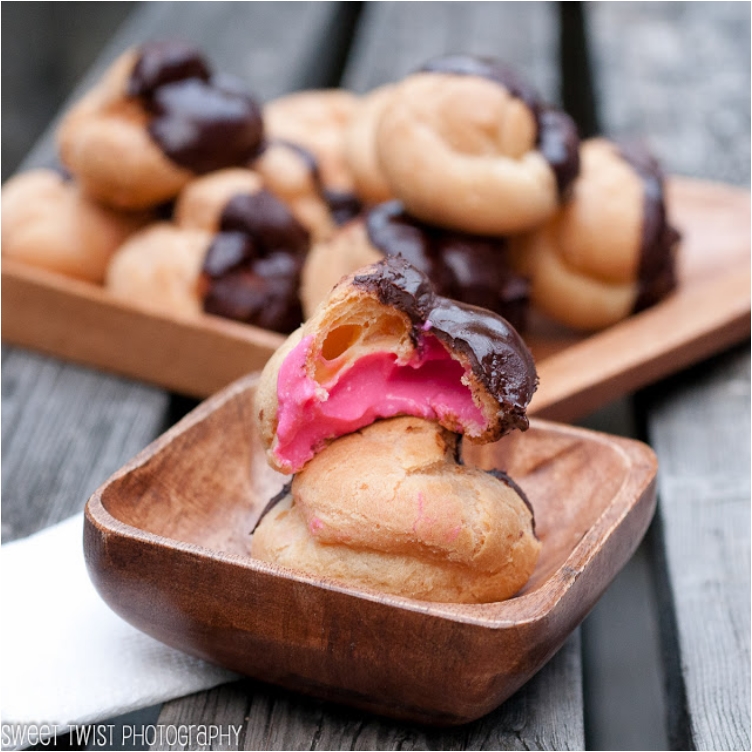 Bonus points for feeding your guests while revealing the gender of your child. After all, you don't want to leave your guests hungry.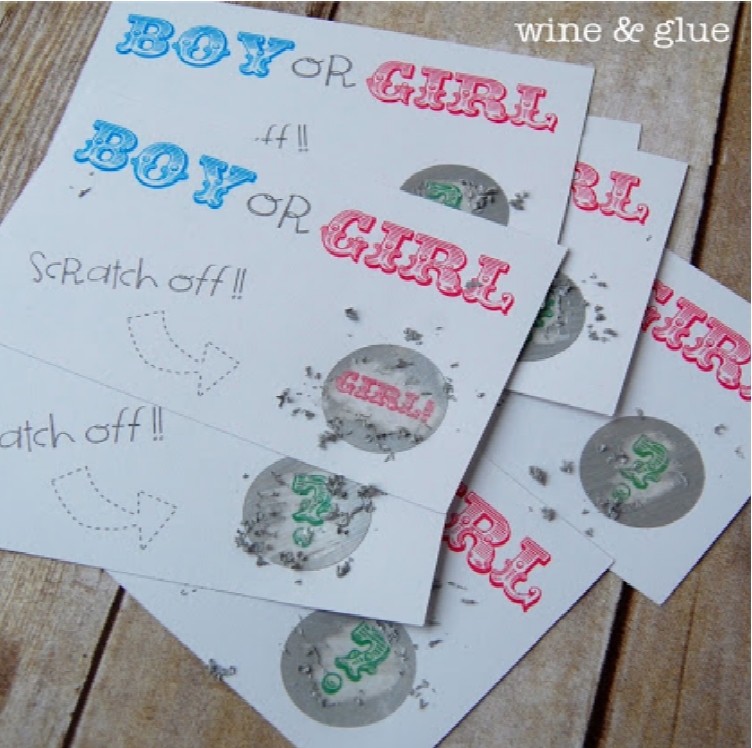 Cards are always a popular option, no matter the occasion. And we know that scratch-off cards are fun; after all, we all scratch-off lottery cards to see if we hit the jackpot. This time, your guests scratch-off cards to find out the sex of your baby.
5. Gender Reveal: Colored Ribbon Over Belly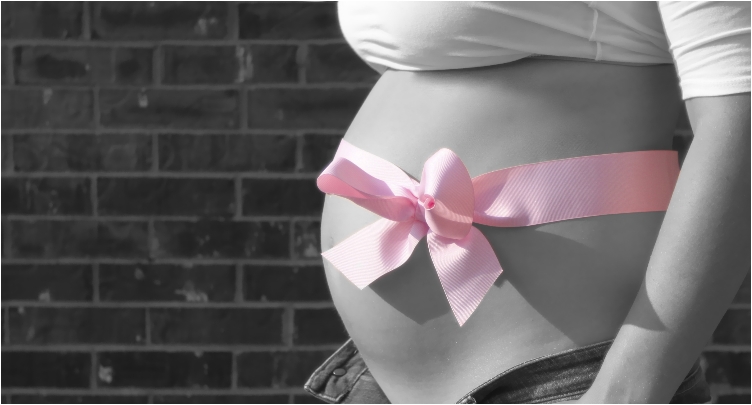 This is a simple, nice, and adorable way to reveal the gender of your baby. The downside is that your guests will know the gender the moment you appear. The only way to keep the suspense going is to have your husband entertain the guests, and you appear 30 or 45 minutes later.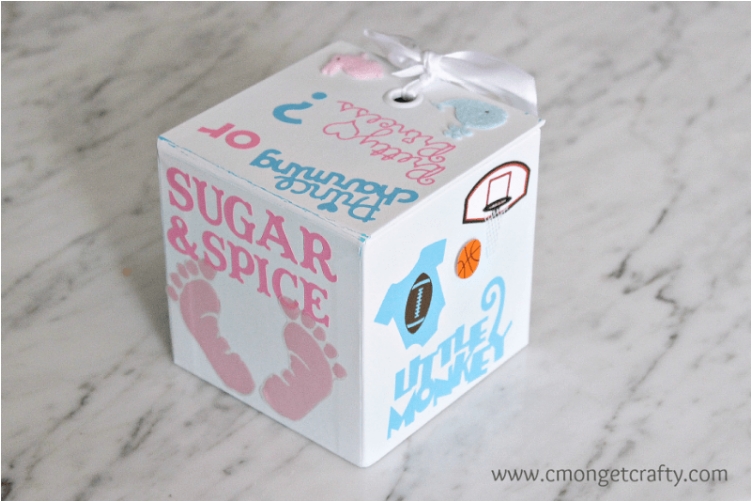 Any time you can make a cute and adorable object, I say go for it (you know I love DIY projects). This box is something like that. You can put the box out at the end of the party, just like the cake comes out at the end of a birthday party. Pull the ropes, and the box will open, revealing your child's gender.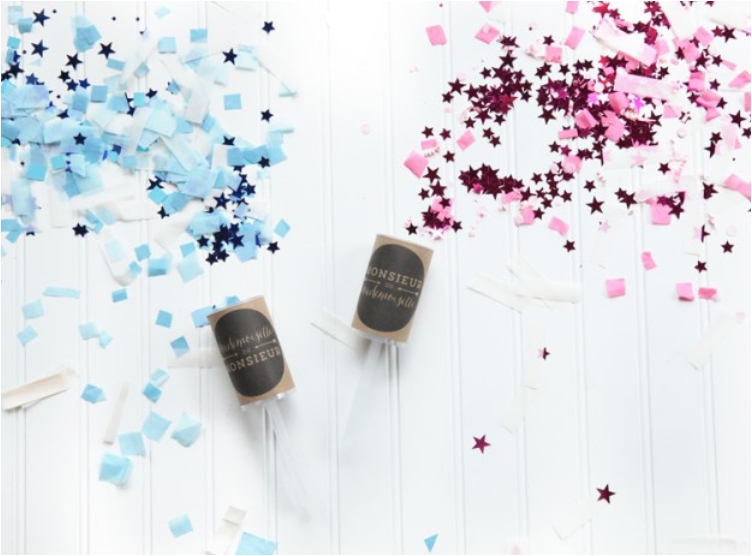 Very similar to the first idea with bubble gum. Put pink and blue confetti in a visible spot. And then, when your guests are least expecting, pop the confetti that will reveal your child's gender.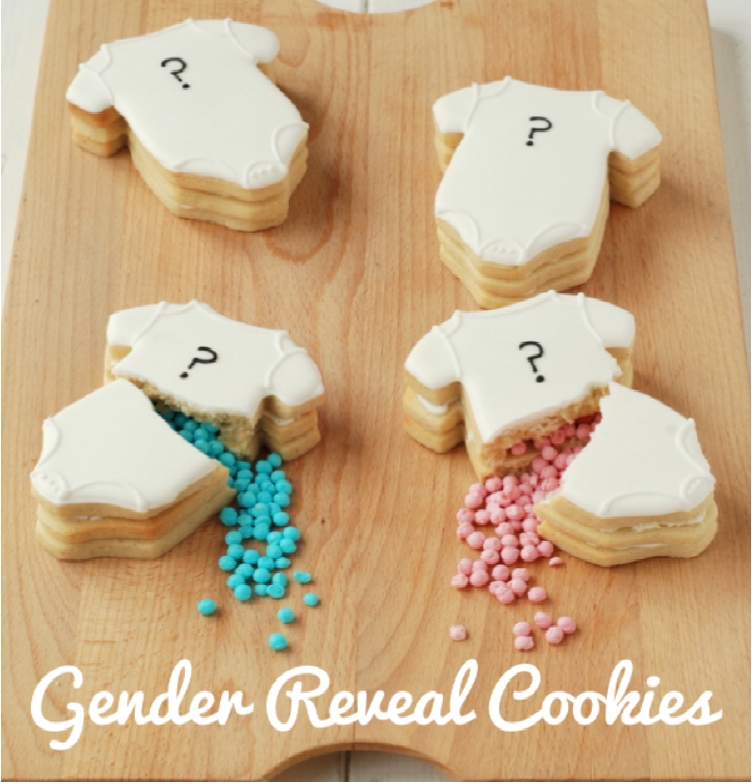 As I said before, I love when people reveal the gender of their child and also take care of their guests. Cookies are always fun, and guests love them.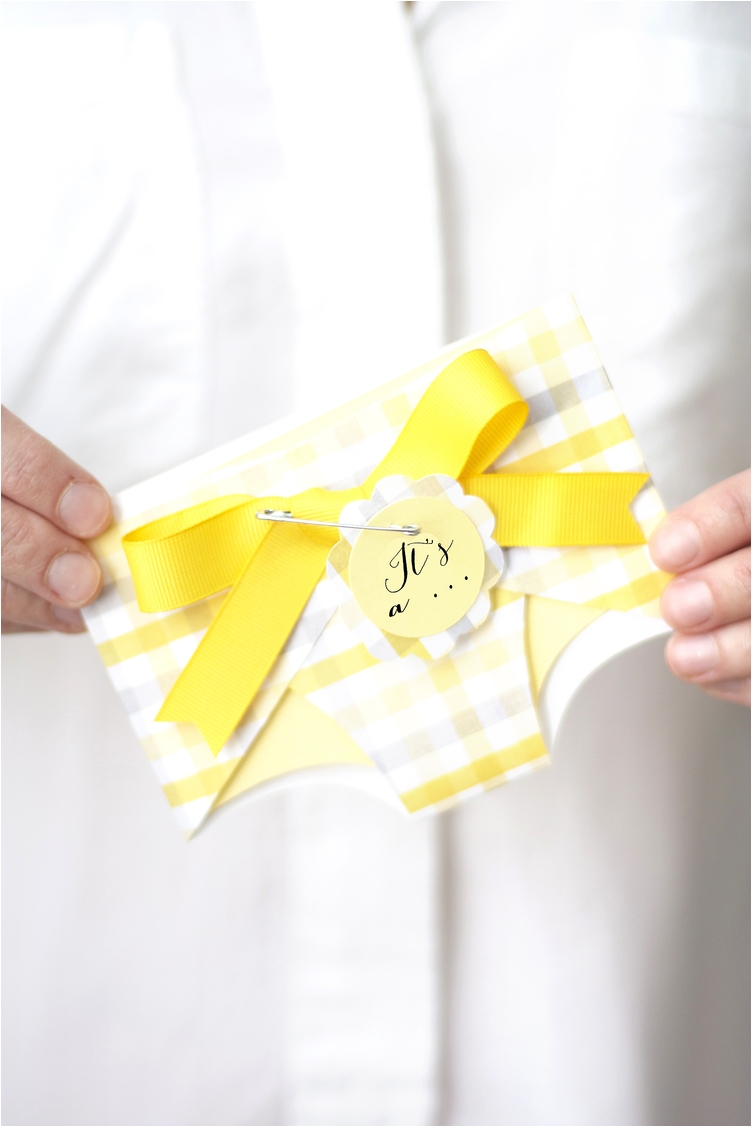 There is a reason why television shows, the Academy Awards, and the Golden Globes reveal the winner via a ballot. It's arguably the best way to build suspense. And that is exactly what you want for your party—to build suspense as everyone is waiting for you to say, "And the winner is …."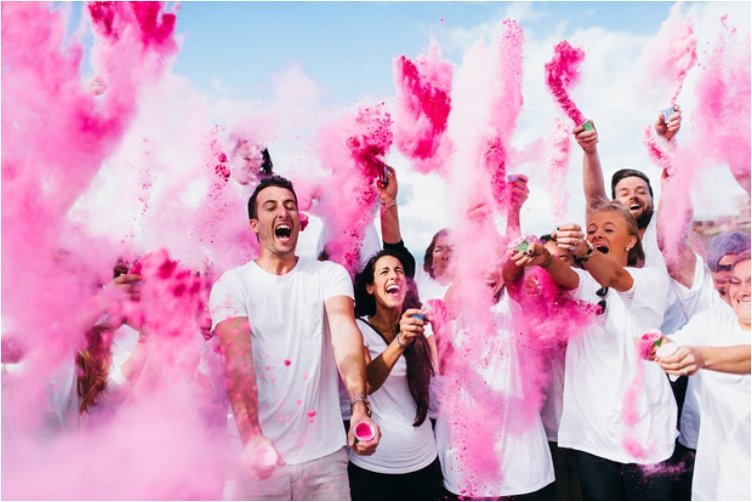 If you are not much into cleaning up after confetti, a gender reveal powder is slightly better. This way, you'll only have to wash your clothes, and you'll achieve the same goal.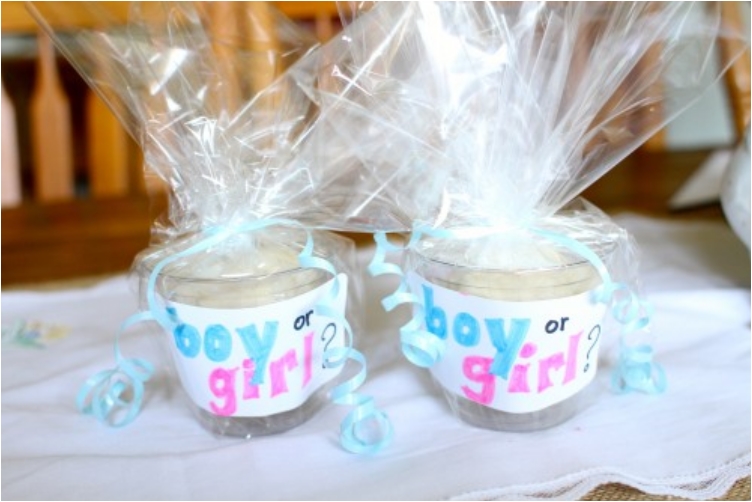 Nowadays, it seems like everyone has a favorite playdough recipe. One of the easiest recipes out there is loved by children and adored by adults. And for your gender reveal party, you can use any playdough recipe you like. It's a soft, moist, and absolutely delicious way to tell your friends if you're having a boy or a girl.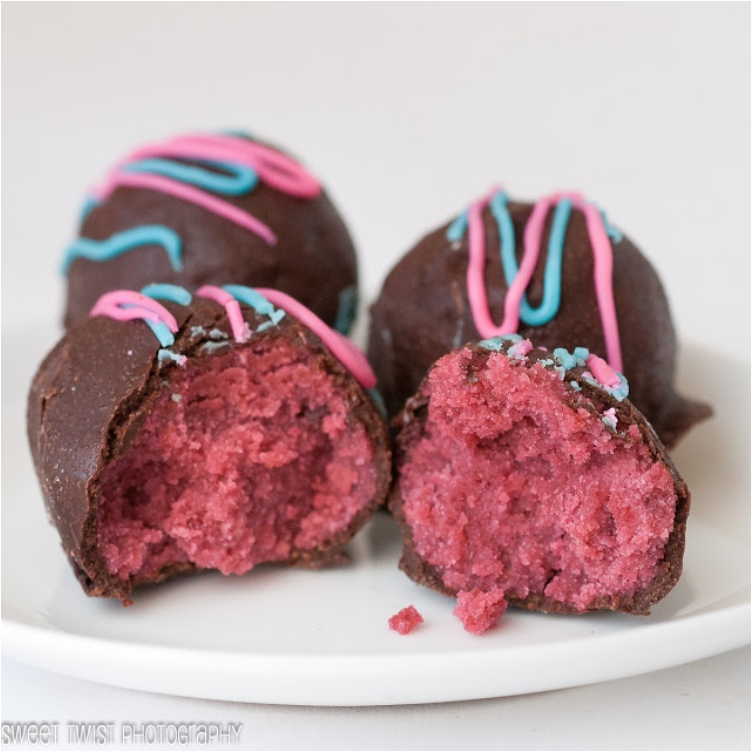 Now just look at those cookies. Don't they look absolutely delicious? Just make sure to make them big enough. If they are one-bites, people might eat the entire cookie at once, and not see the color inside.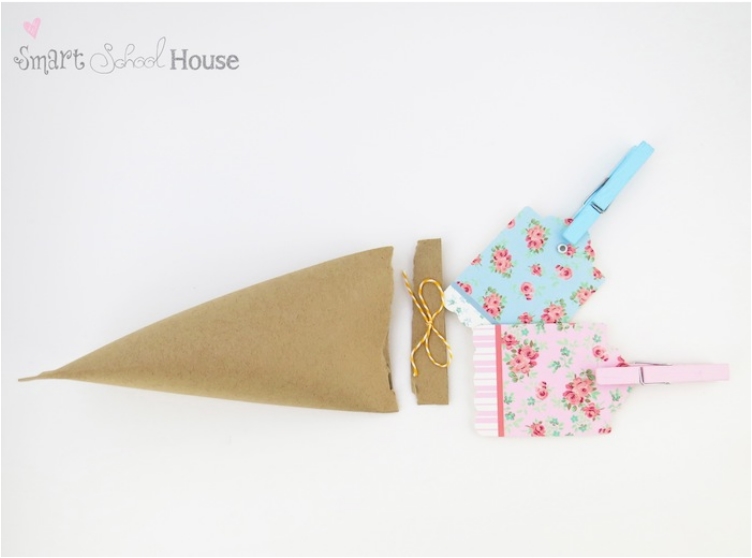 Another DIY project that you can make in a matter of minutes: it's simple, elegant, and extremely convenient. If you don't want to make a big fuss at your gender reveal party, this might be a great and sophisticated option for you.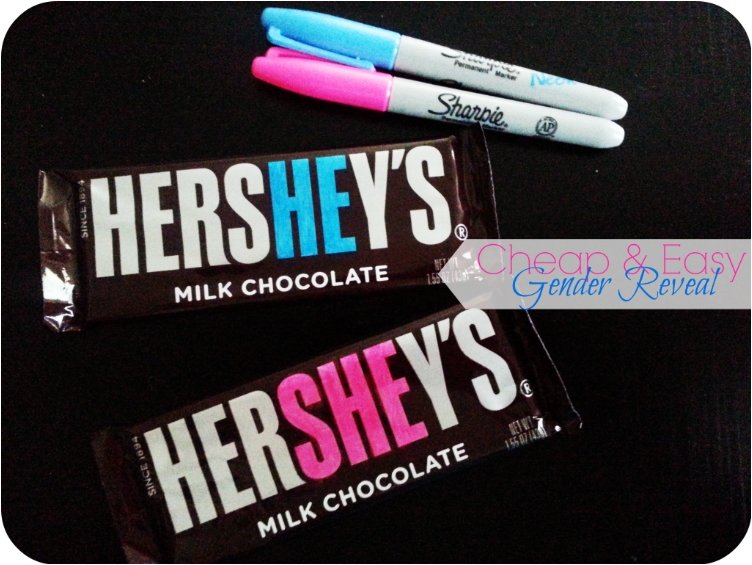 Yes, you can use the most popular chocolate bar in America to make your gender reveal in the convenience of your home. Look at how the desired letters are colored!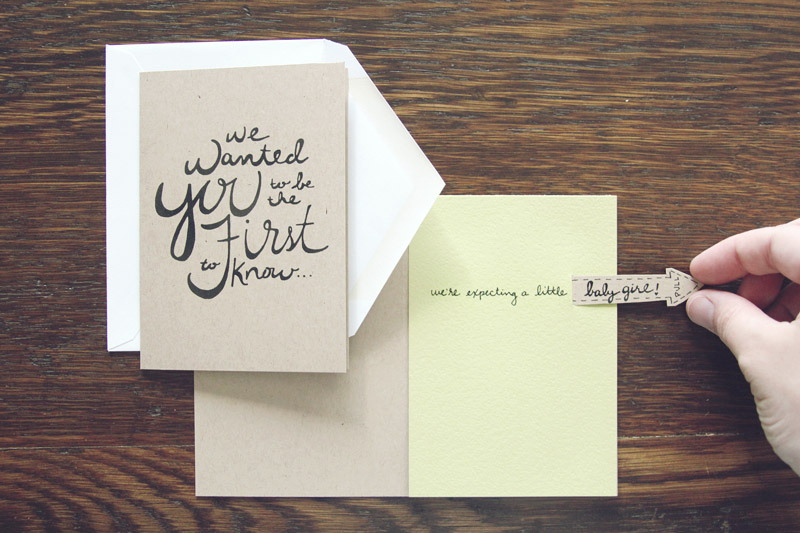 Similar to the gender reveal ballot, a card announcement will build suspense while your guests open the envelope!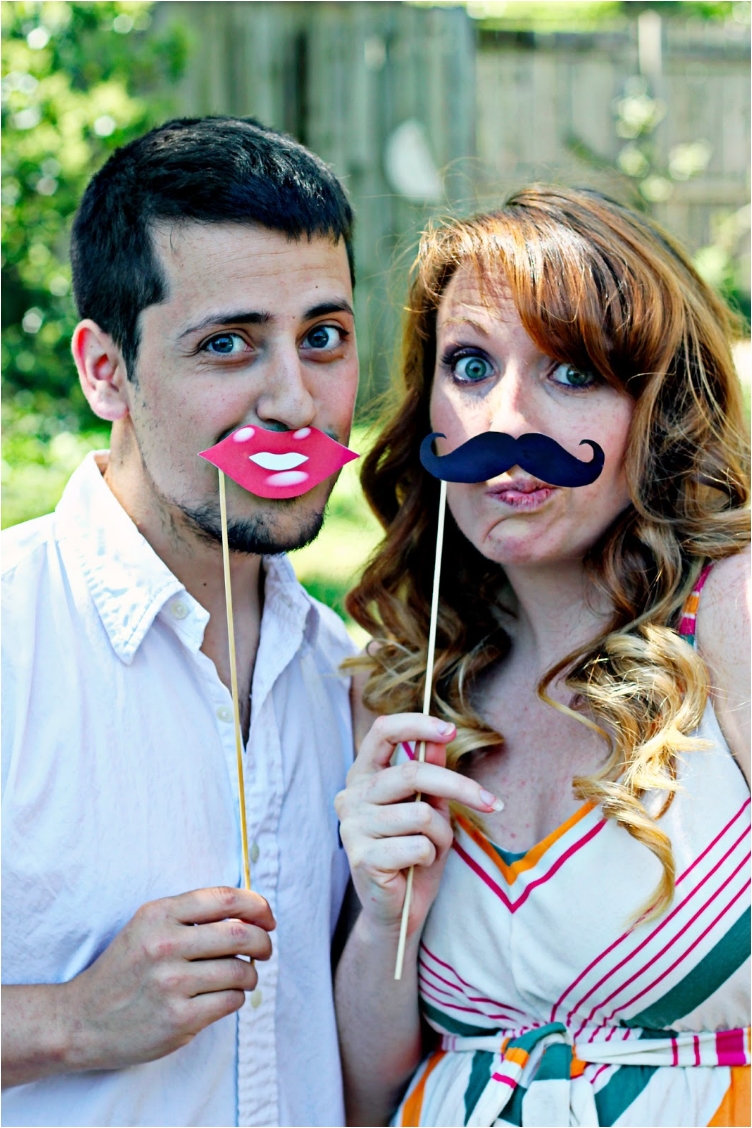 One of the trends in recent years is to go from sophisticated and elegant to funky and funny parties. And in that regard, silly string is a really fun party to throw.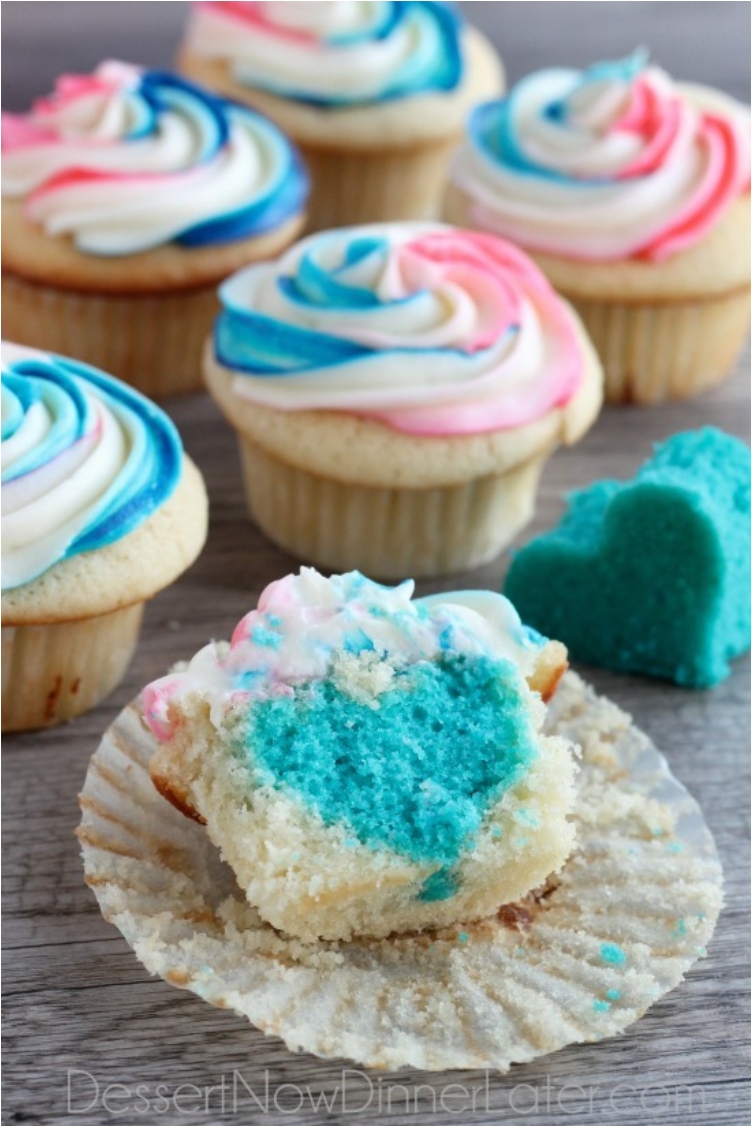 If you want to stay with the classic methods, go cupcakes. Simply put, everyone loves cupcakes. They are delicious no matter what.
18. Colored Hand Prints on Belly Photo Idea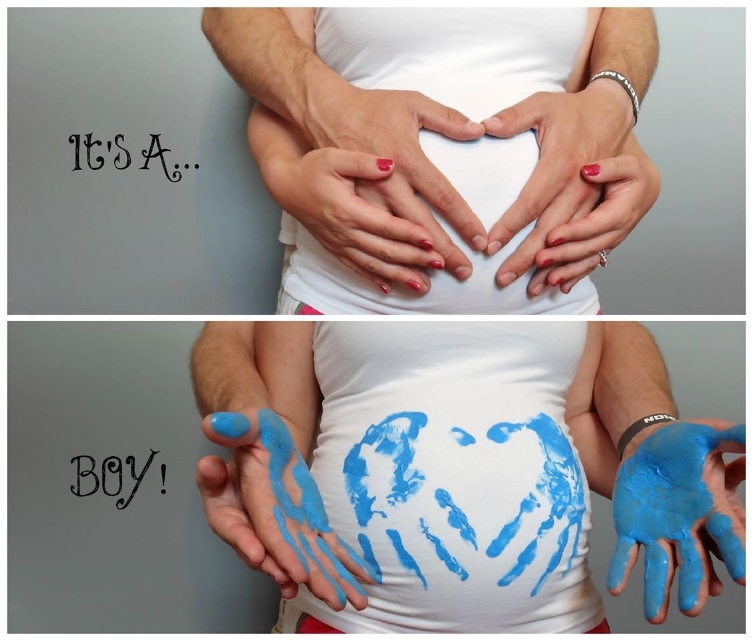 Since this is a photo idea, you might think that the best way is to email a photo to your friends. But you can also do the same trick at a party at home. Just disappear for a moment, and come back with hands printed on your belly.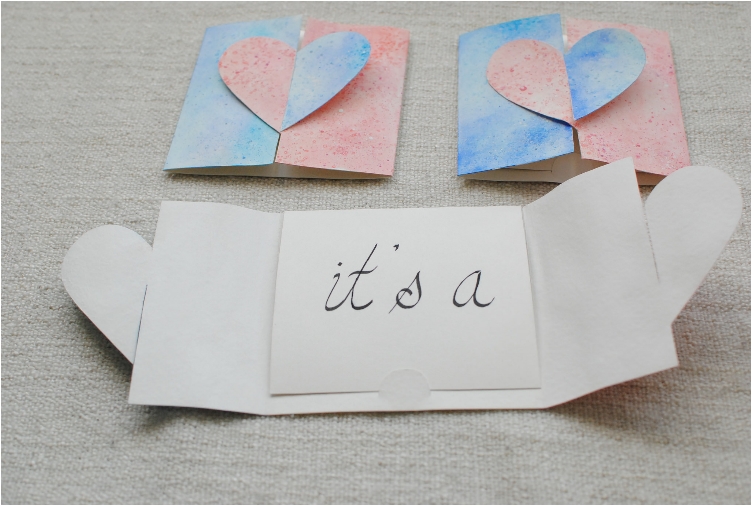 Sending cards is the forgotten art of the 21st century: people nowadays rarely send them. We seem to have moved on from cards to the digital world of social media. That being said, it's always nice to see that someone still thinks cards are awesome.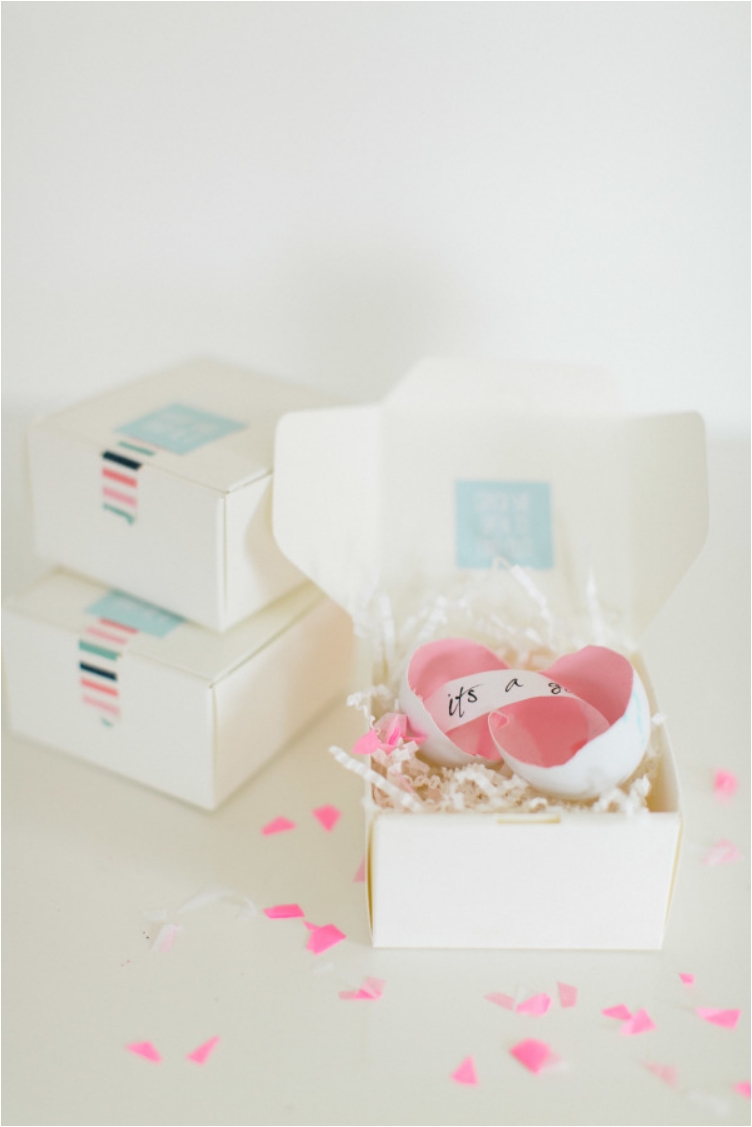 Don't worry, you can crack this egg. I just love how elegant these eggs look. The downside is that if you have these placed in your home, your guests will grab them as soon as they arrive. And that eliminates the suspense.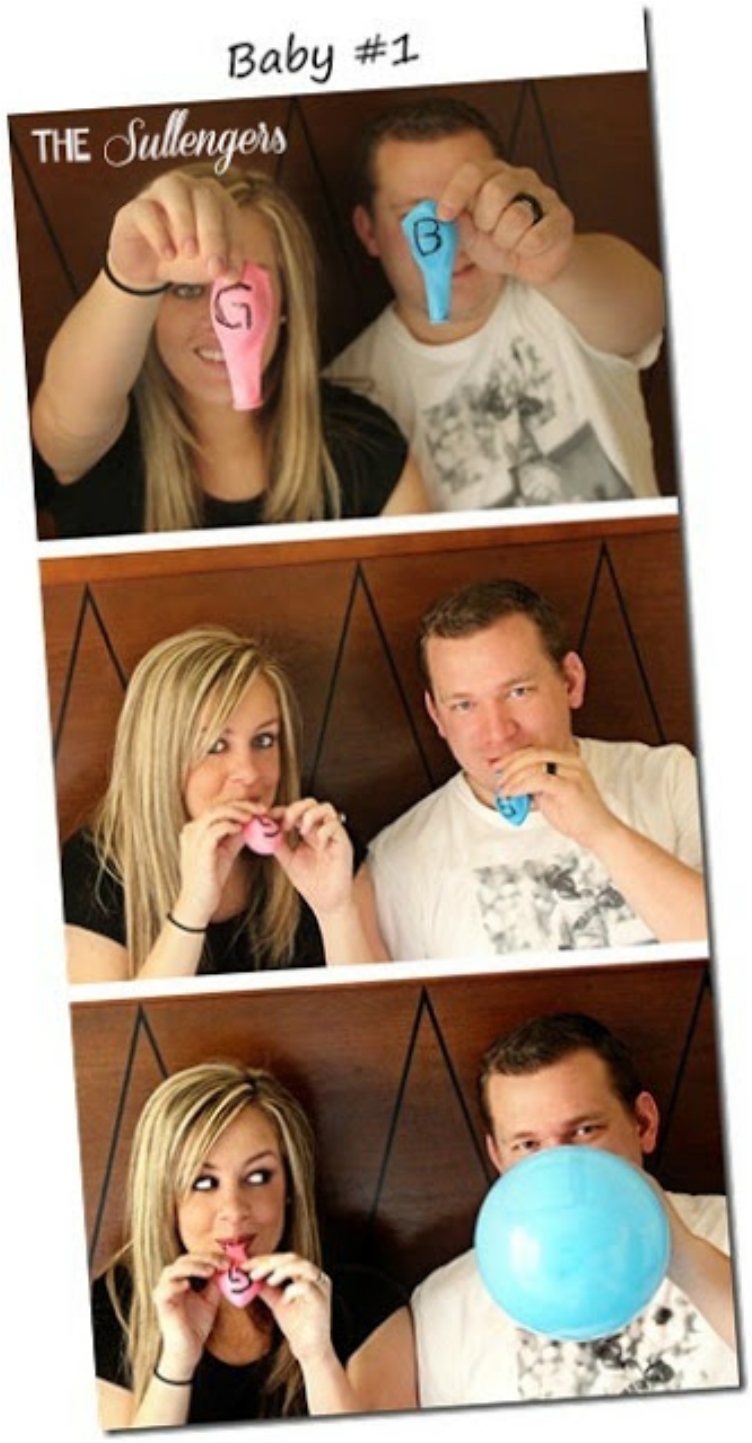 Another picture idea, similar to the one with the hand prints. This time, you blow up balloons. You can even send three pictures, and make your friends scroll through them to get to the final one.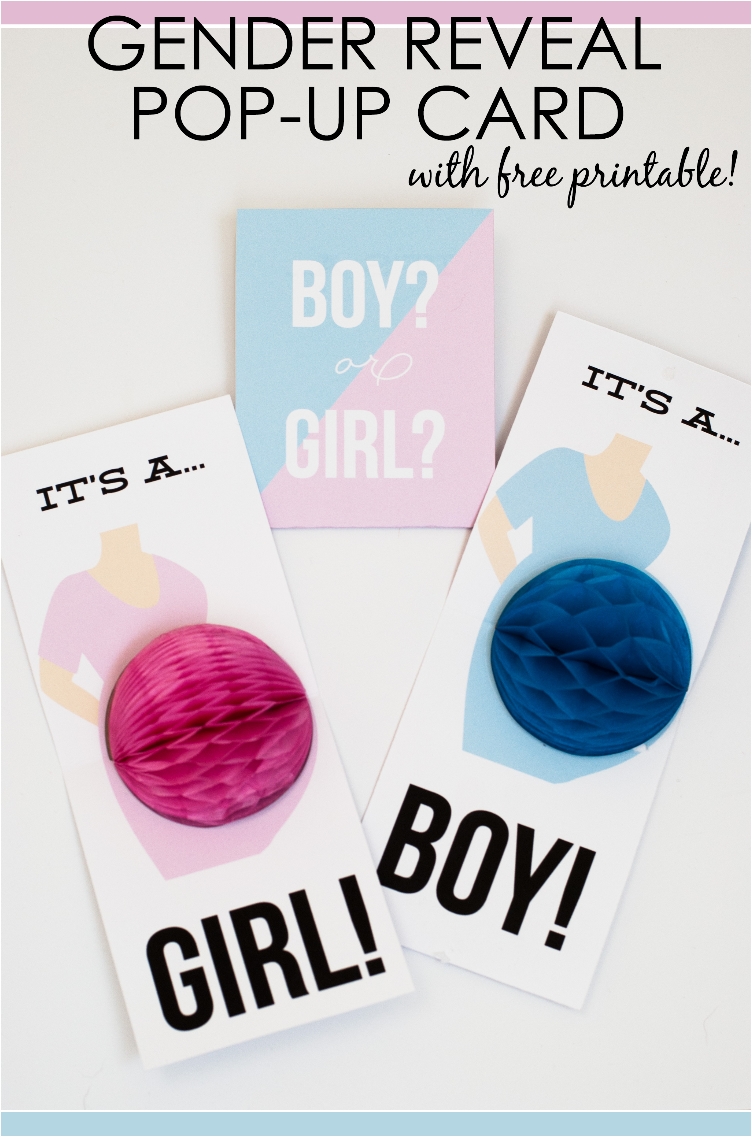 Pop-up cards are awesome. People like to be surprised, and there is nothing better for a quick surprise than something popping out of a card or a box. Remember those pop-up clowns from our childhood?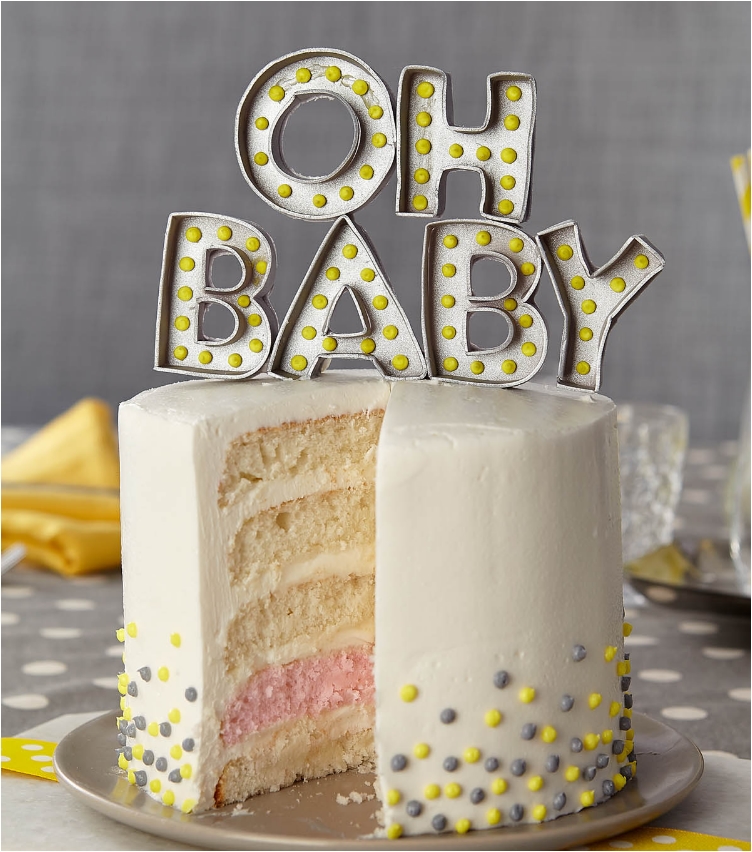 Unlike other cookies and cakes, this one is subtle. The trick is that you add just one colored layer. This way, your guests won't notice the color at first.
Thanks to Chinese tradition, fortune cookies have become very popular around the world. This time, instead of a wise saying, you'll get a gender reveal once you open the fortune cookie. Nicely done!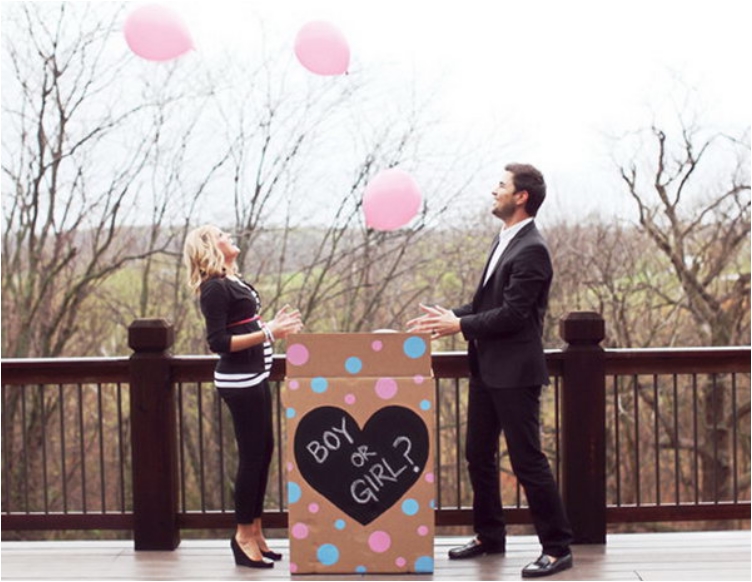 Just think of how awesome this moment can be. You and your guests are all waiting for the box to open and balloons to pop out. You can relax, drink some wine, and at the moment people least expect it, open the box.
26. Bonus: Corrected Gender Reveal Banner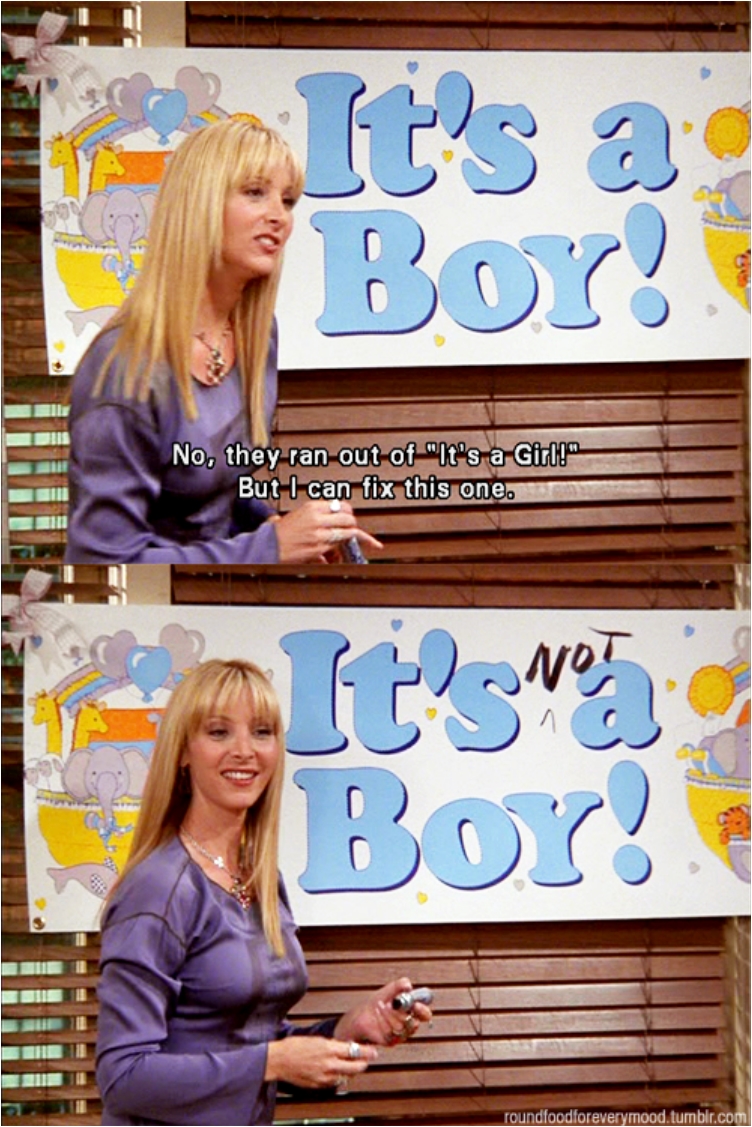 We can thank Friends for one of the funniest ways to announce your child's gender. The scene happened in Season 9, Episode 2.