Every homeowner wants to keep their garden shed neat and tidy, however, most of them tend to forget that their sheds have to be regularly maintained. Good thing there are so many ways for you to clean up your shed mess.
Did you know that by organising your garden and garden tools can help you attain the orderliness of your garden? If you have huge garden tools like rakes, spades, wheelbarrow, lawnmower and hedge trimmer, a garden shed is an ideal place to store them, especially the bulky ones.
If you're looking for ways to organize your shed and the right place to store your items, then look no further. In this article, we have provided you with five garden shed organisation ideas to achieve clutter-free storage.
This will not only help you lessen the clutter, but it will also bring you delight to your backyard and lead to less junk in the garage.
5 Clever Garden Shed Organisation Ideas for Clutter-Free Storage
1. Tool Organiser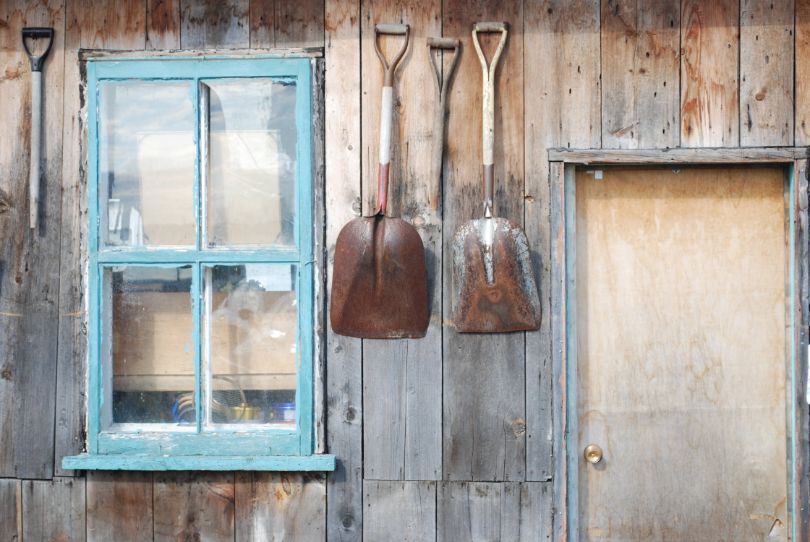 This kind of tool organiser, shovel rack, is perfect to sort your long-handled tools like your spades, forks, brooms, etc. If you want to create your own tool organiser, an old pallet is the best alternative for a shovel rack.
A shovel rack can help you properly organise all of your long-handled tools such as your forks, spades, brooms and many more. A DIY old pallet is a good idea and is a perfect alternative for a shovel rack.
If you want to hang your smaller tools such as your trowels and secateurs, hooks are our best bet. For larger tools, namely forks and broom, you can use larger hooks for them.
Shovel racks and hooks are one of our convenient options for organising tools. To free up your shed floor space, don't forget to install the rack high enough in your shed.
2. Cupboard Garden Supply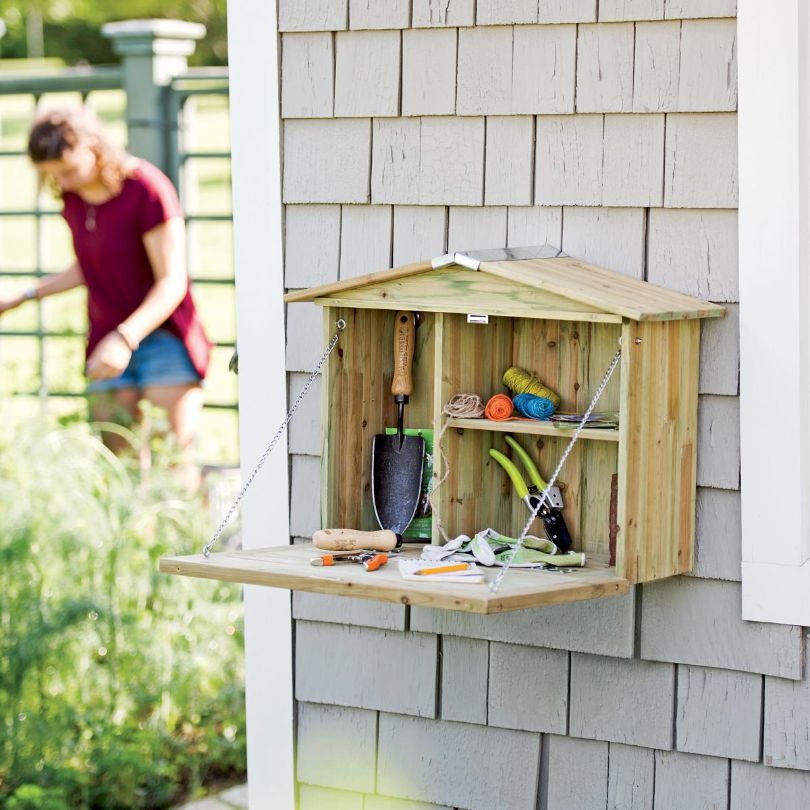 What a perfect way to organise your everyday garden tools in this cupboard. You can mount this little cubby outside your shed, this is ideal if you're running out of space in your garden shed.
All you have to do is to pull the box open, then pick the garden tool you're going to use for that certain day. In this way, you're not just organising your shed, but this also helps you to clean up easier.
3. Pegboard Organiser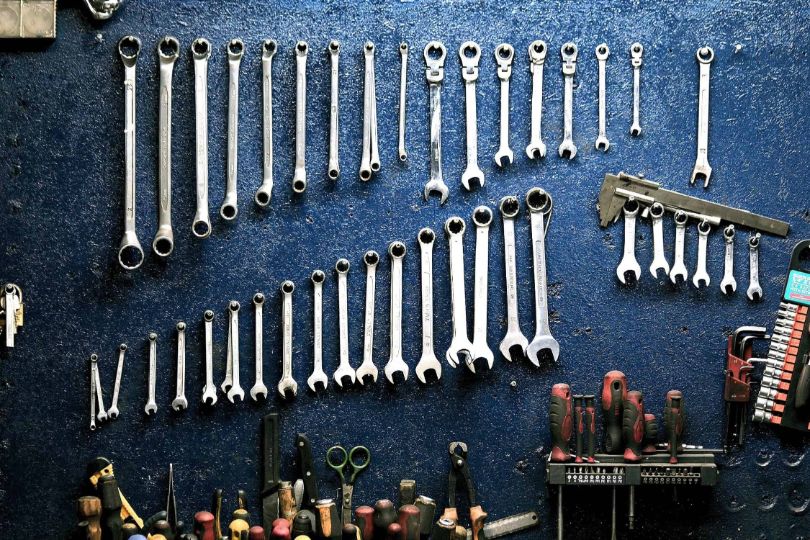 One of the best organisers for your garden tools is a pegboard. It is the alternative storage, especially for those households whose gardening tool collections are growing.
For you to create your own pegboard, you have to fix the panels right on your shed's wall, then add the hooks and brackets to hang and organise your other tools.
4. Potting Bench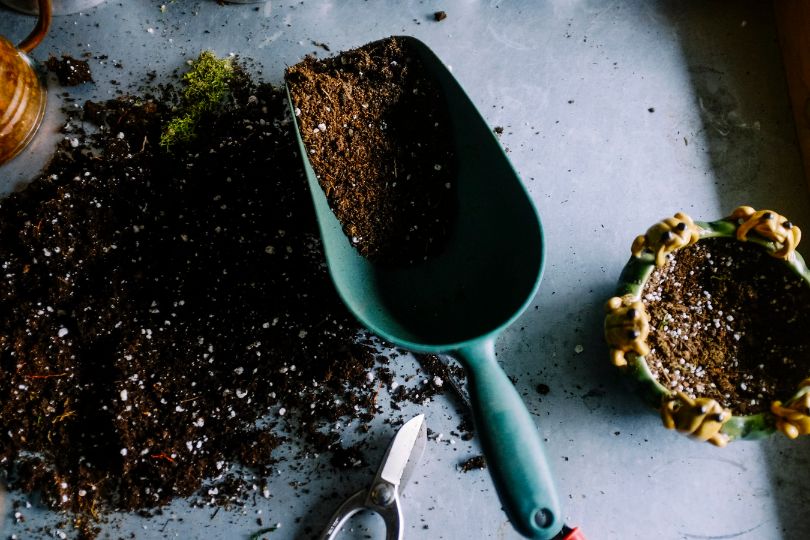 Adding a potting bench in your shed will let you focus working on your plants into an area which is made for potting-your-plants kind of work. Imagine having a workspace where you don't have to worry about the mess and whatnots.
5. Storage for Hazardous Materials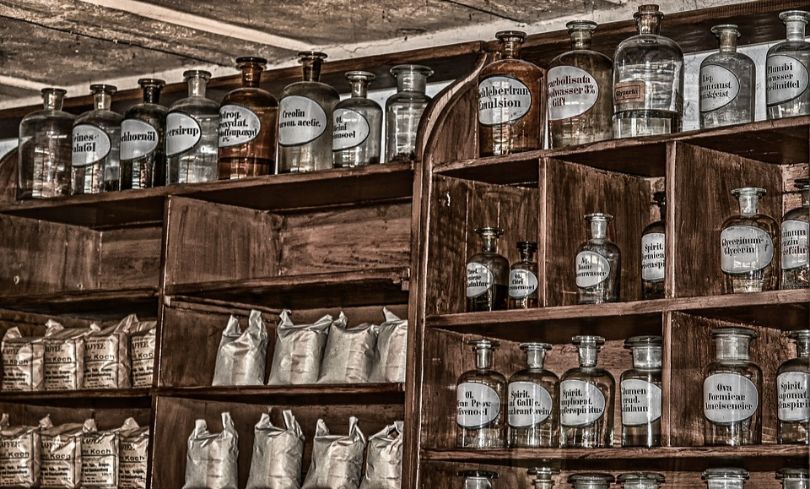 It is important to keep your non-hazardous materials away to the hazardous ones such as pesticides, pool chemicals and cleaners. You can keep them in a separate cabinet in your shed or any other storage that will keep out of reach of your children and pet.
We hope these five ideas will help you organise your garden shed and eventually maintain it regularly.
Check out our other shed advice:
Perhaps one of the best garden shed providers?
How to start a business from your shed