If you haven't watched Game of Thrones yet, you are not paying attention to what is happening in the world. The popular TV show has reached the "iconic" status, which has helped several actors boost their careers. For example, the actor playing Hodor has also launched a music career (working as a DJ) thanks mostly to his popularity in Game of Thrones. And while you know the actors by their Thrones look and appearance, here is how they looked when they were younger.
1. Aidan Gillen as Petyr "Littlefinger" Baelish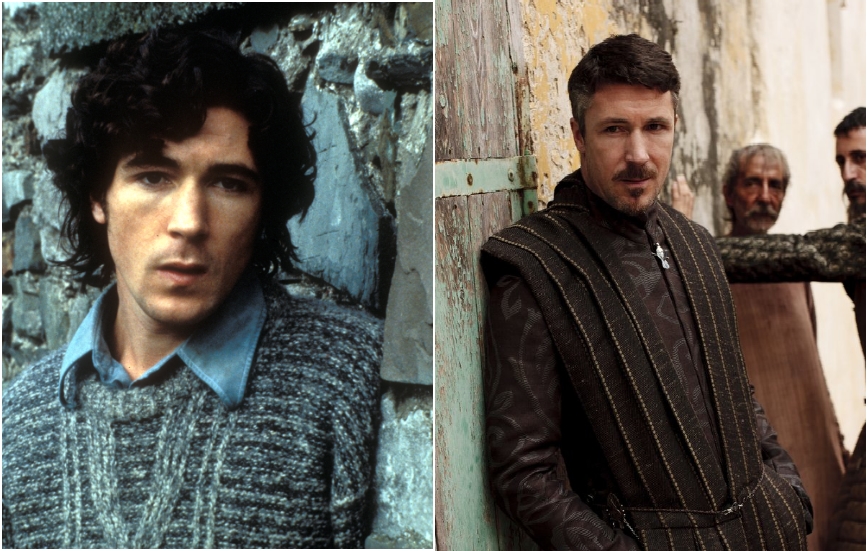 Did you know that the Irish actor played a role in Batman? He played a small role in The Dark Knight Returns. If you hadn't noticed him, he is the guy in the plane threatening Bane in the opening scene. The actor has gone a long way since he was young. For example, he has less hair. Before Thrones, he was known for the role of a CIA operative in the television show The Wire.
2. Kristofer Hivju as Tormund Giantsbane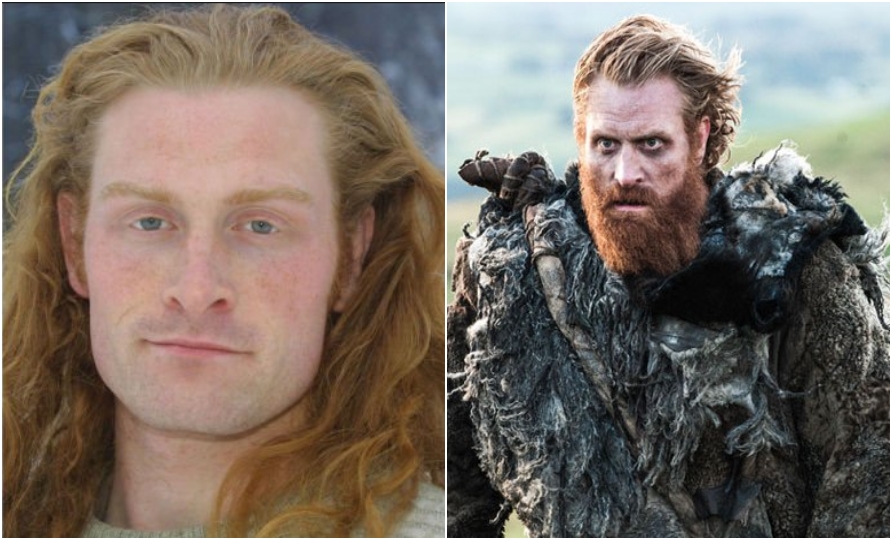 Kristofer is a Norwegian actor, and before Thrones, he had no bear. Look how much older and masculine he looks now. There was a video clip recently on YouTube with Kristofer allegedly shaving his beard. But that was just one hair, so fans don't need to worry—he will be part of the show for at least one more season.
3. Sean Bean as Eddard Stark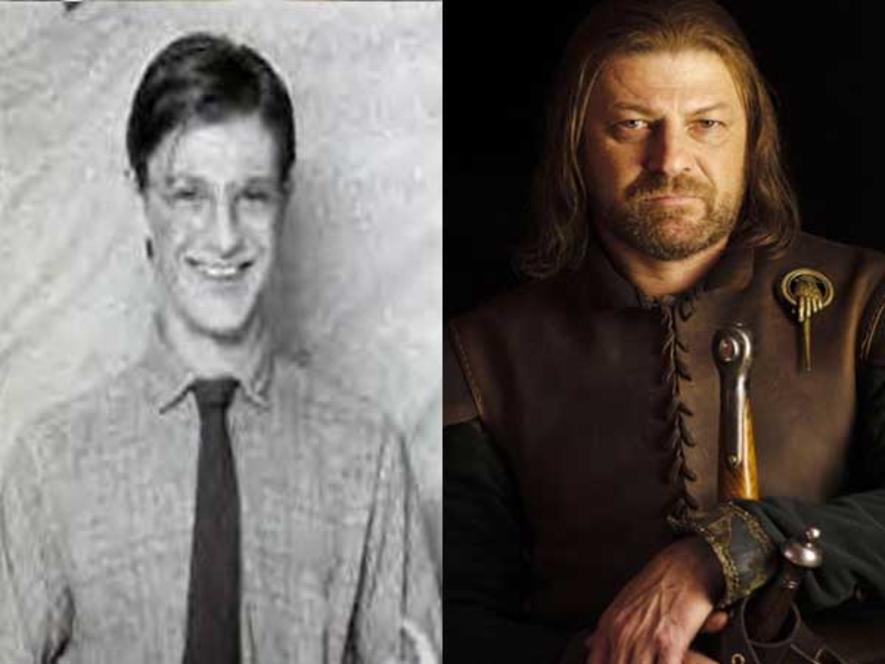 Sean Bean's time in Thrones was short, but sweet. But that's always the case with the Irish actor, as he has become popular for dying in movies. There are even polls whenever Sean is part of any movie to guess how long will he live.
4. Diana Rigg as Olenna Tyrrel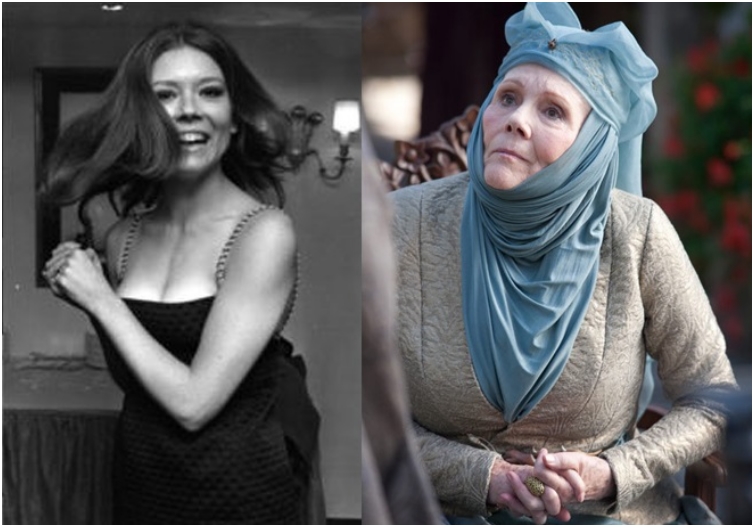 Back in the day, Diana was one of the most beautiful and hot actresses in Hollywood. Nowadays, she's older, but equally good and talented. Fun fact: she was part of The Avengers in the 60s. At the age of 77, she is still going strong.
5. Carice Van Houten as Melisandre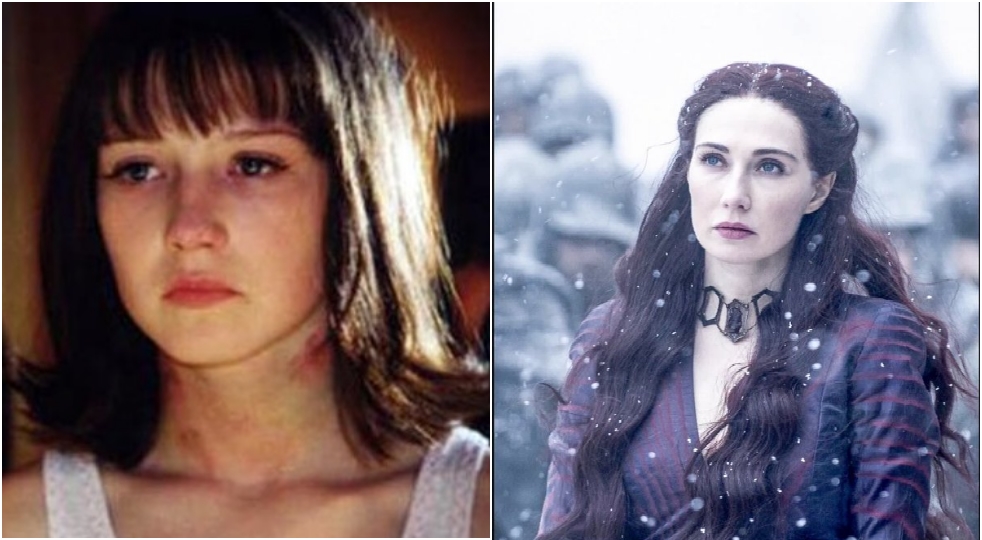 The Dutch actress has gone a long way since she her youth. Aside from being an actress, she is also a good singer.
6. Richard Madden as Robb Stark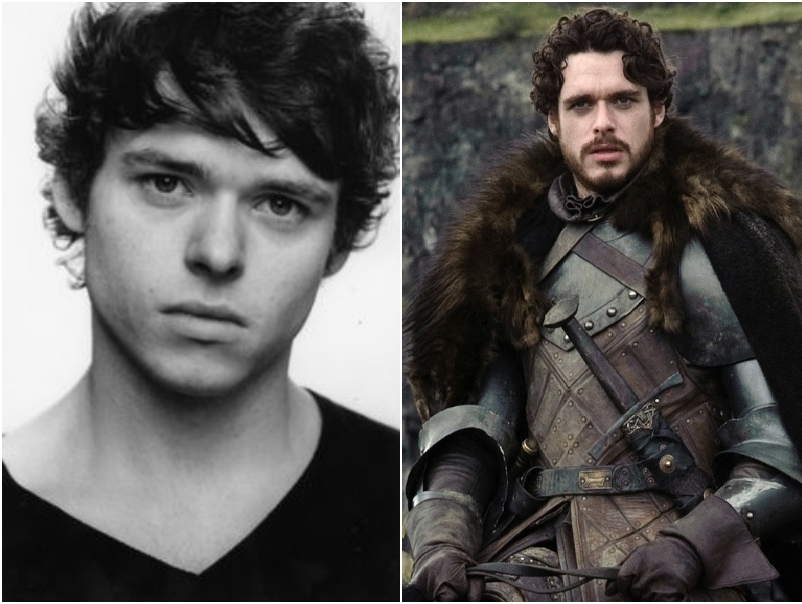 Richard, a Scottish actor, is another one of the plethora of British actors in the show. Once he portrayed Robb Stark, his popularity vastly grew. His story in Thrones was one of the strongest and best, and he managed to play Robb to perfection.
7. Nathalie Emmanuel as Missandei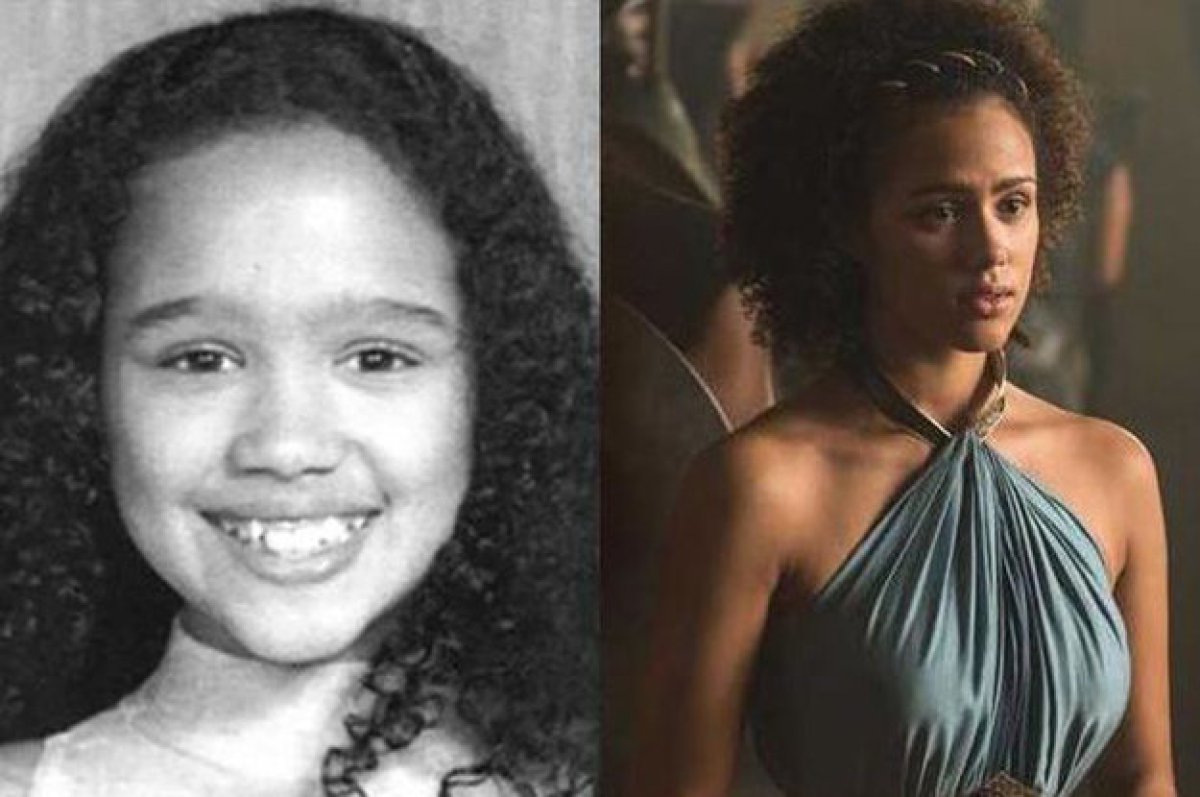 Nathalie was such a cute child when she was young. And the actress is still one of the more beautiful women on the set of Thrones.
8. Jack Gleeson as Joffrey Baratheon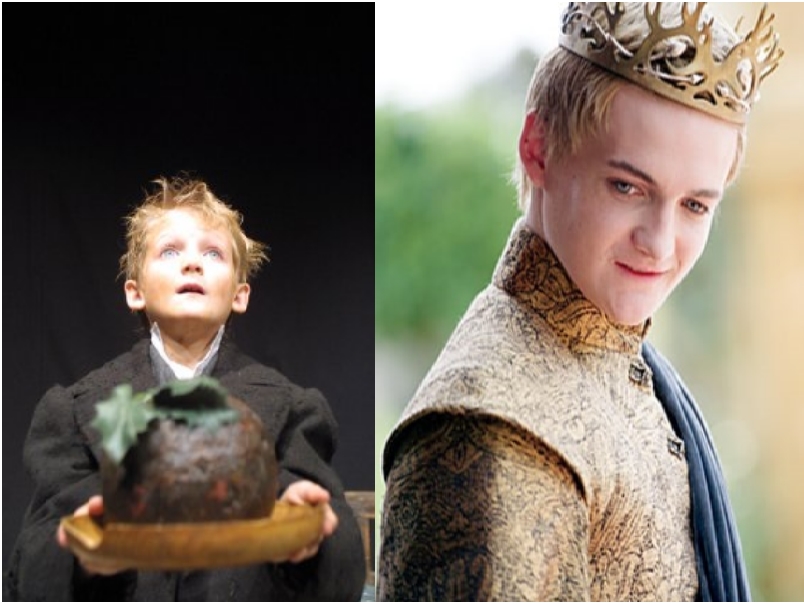 One of the best jokes during the first season of Thrones was that Commissioner Gordon made a huge mistake helping the young Bruce Wayne. He played the role in Batman Begins, and fans said that the criminal who killed Wayne's parents should have killed the young Wayne as well. It is not often that fans hate you that much, which is only a testimony of how great Jack was in the role of Geoffrey, arguably one of the most hated characters on the show.
9. Michelle Farley as Catelyn Stark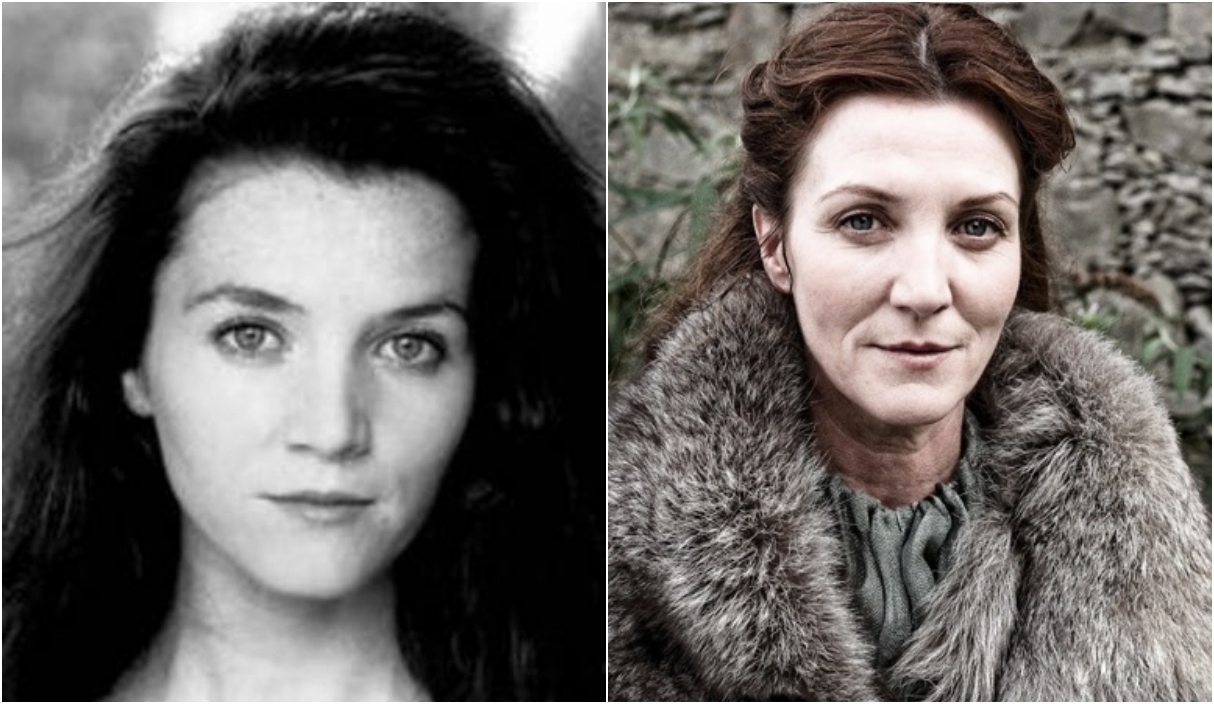 Michelle is one of the many actors on the show who were previously part of the Harry Potter franchise. In the world of magicians, she played the role of Mrs. Granger. It's a shame fans didn't see her as Lady Stoneheart, as the show decided to ditch that story line.
10. Jason Momoa as Khal Drogo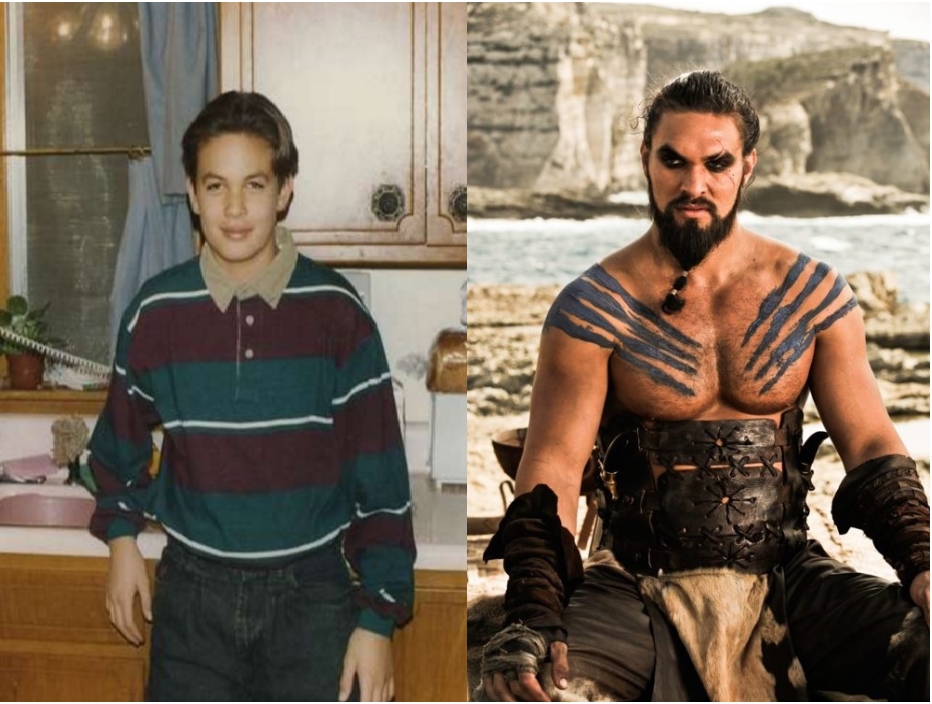 Born in Hawaii, Jason was the perfect choice for Khal Drogo because of his exotic looks. Fans will see him next in Aquaman. But he is still supporting Thrones, often tweeting his love for Emilia Clarke, his wife in the show.
11. Nikolaj Coster-Waldau as Jaime Lannister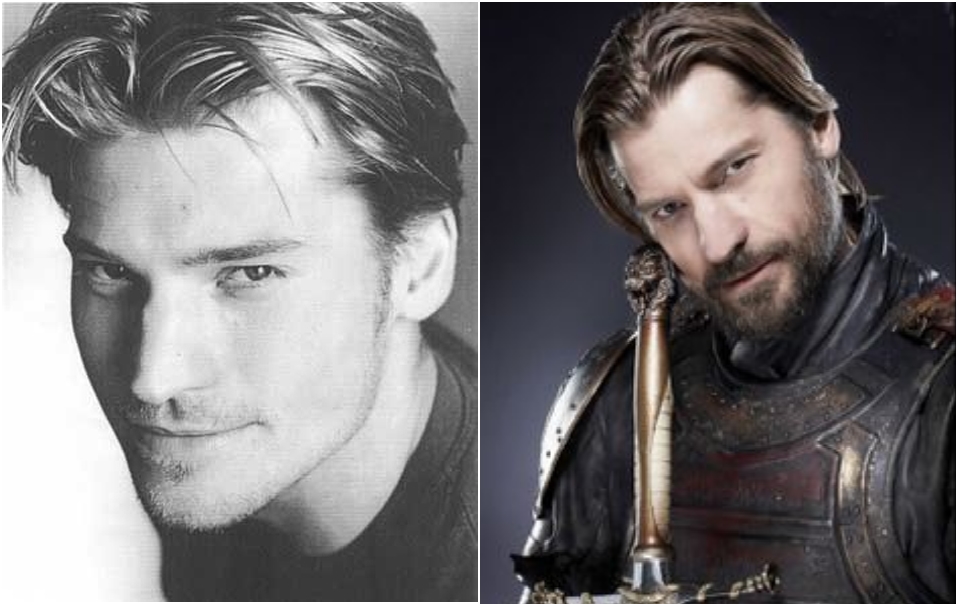 At first look, you might think he is a Russian-born actor. But that is far from the truth. Nikolaj, a Danish actor, also works as a producer and screen writer. Fun fact: in the show he looks like a tall and handsome knight, and that's because Nikolaj is tall (6'2″) and handsome.
12. Sophie Turner as Sansa Stark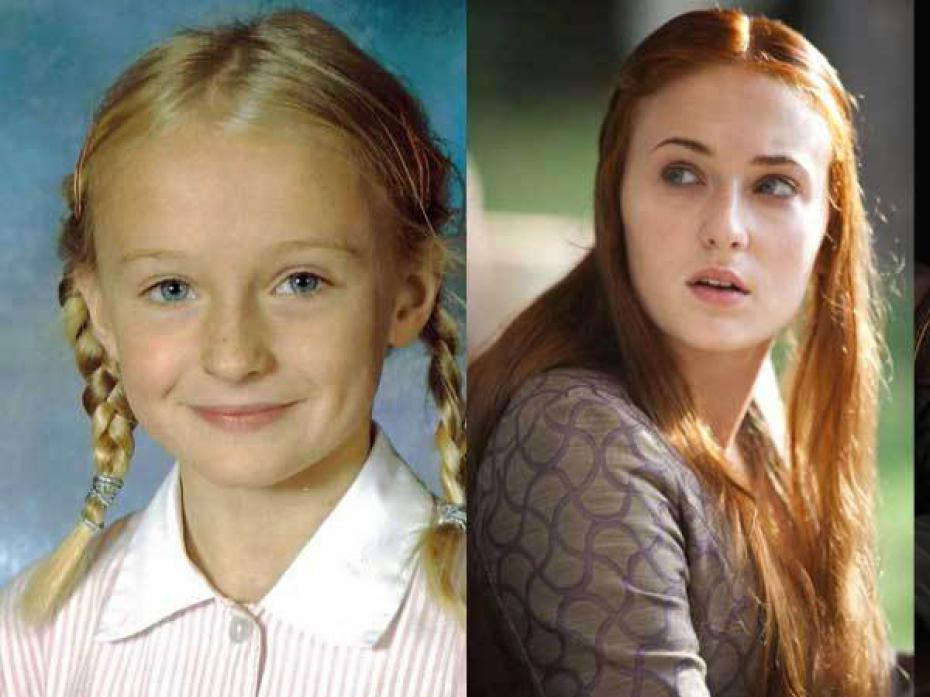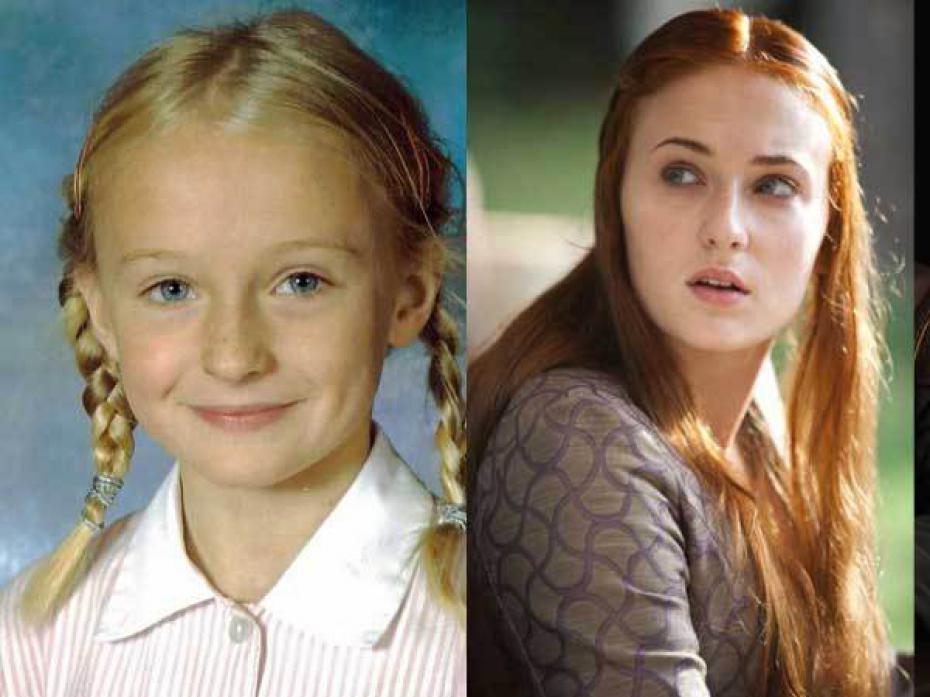 In the first seasons of the show, Sophie was looking very much like her young self. But she has grown up with the show, and is now a true lady and a strong female character.
13. Peter Dinklage as Tyrion Lannister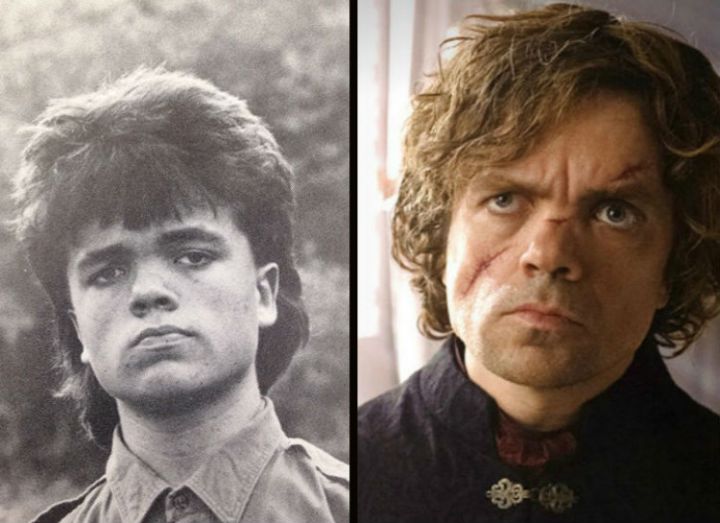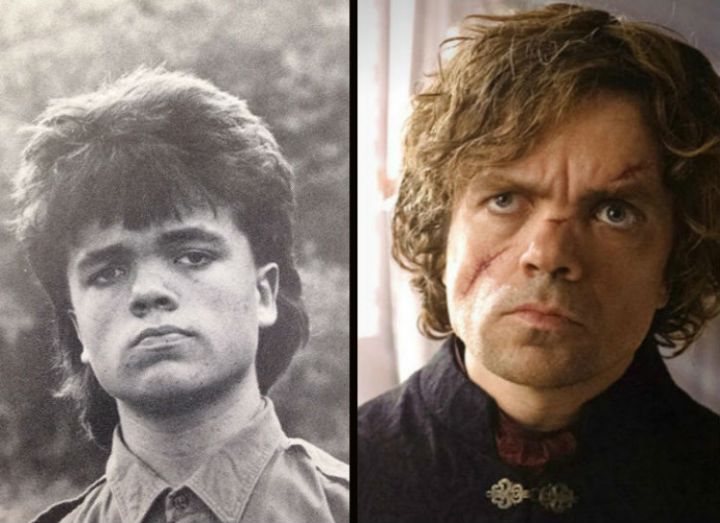 Peter Dinklage actually has dark hair. However, since he is portraying a Lannister in the show, he had to dye his hair blonde.
14. Kristian Nairn as Hodor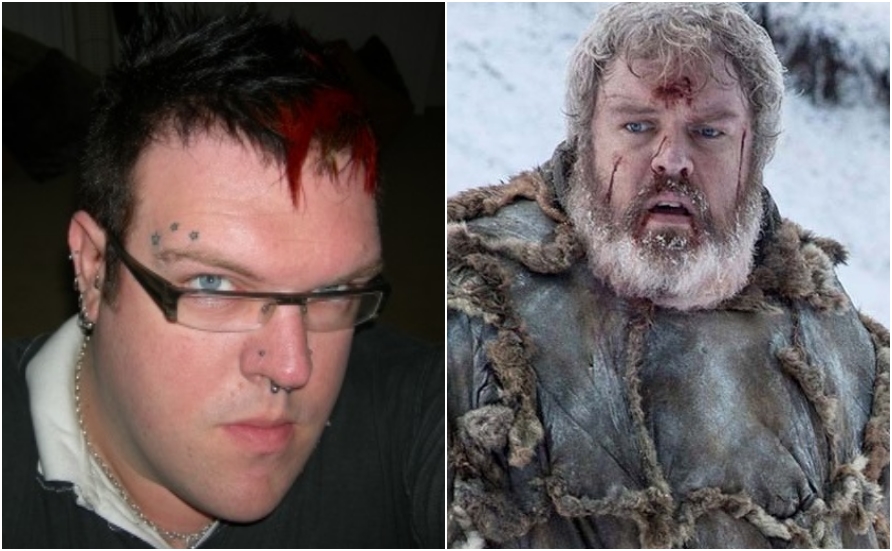 Kristian is a giant in a real life as well as in the show. He was one of the most beloved characters before the show killed him off in season 6. In real life, he is 7 feet tall, making him easily one of the tallest people on the set.
15. Kit Harington as Jon Snow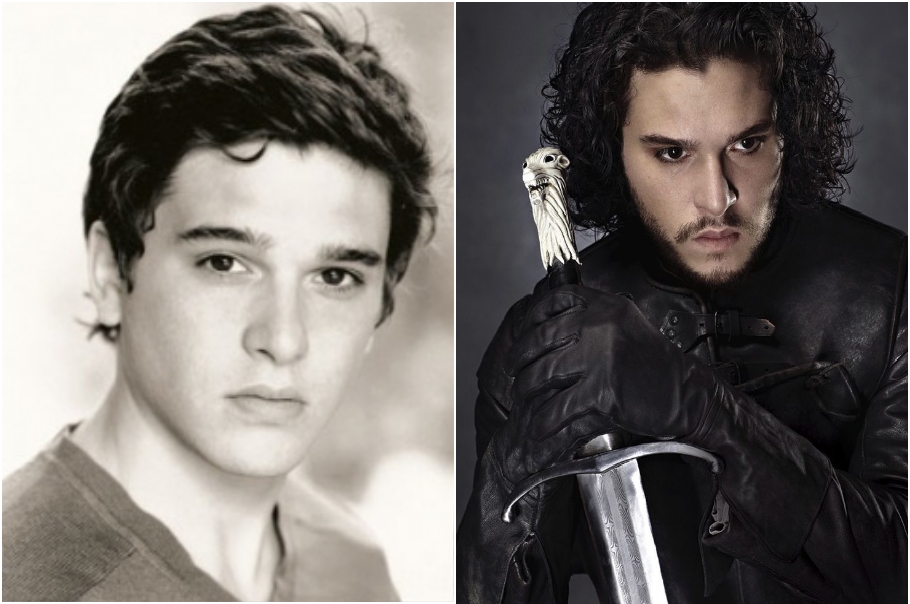 Kit has a lot to thank Game of Thrones for. Before the show, he wasn't well known at all. But the show, and his beautiful hair, propelled him to stardom. Nowadays, he is a very popular actor, getting cast for several commercials.
16. Iain Glen as Ser Jorah Mormont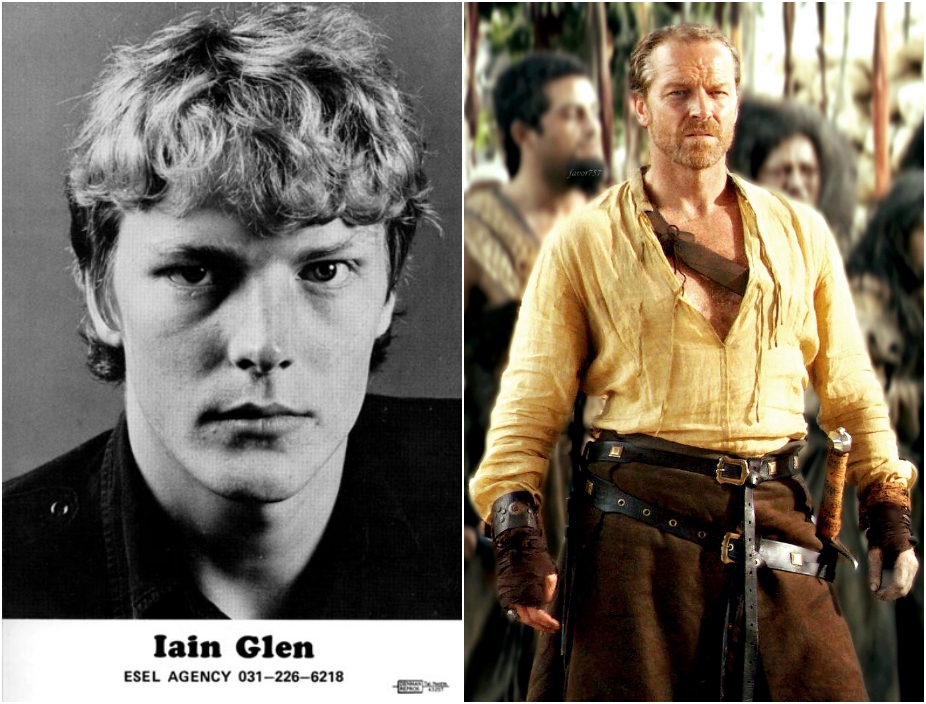 We continue with the British (Scottish) actors on the list. Iain was actually one of the few popular actors before Thrones, as he was part of the Resident Evil series.
17. Maisie Williams as Alya Stark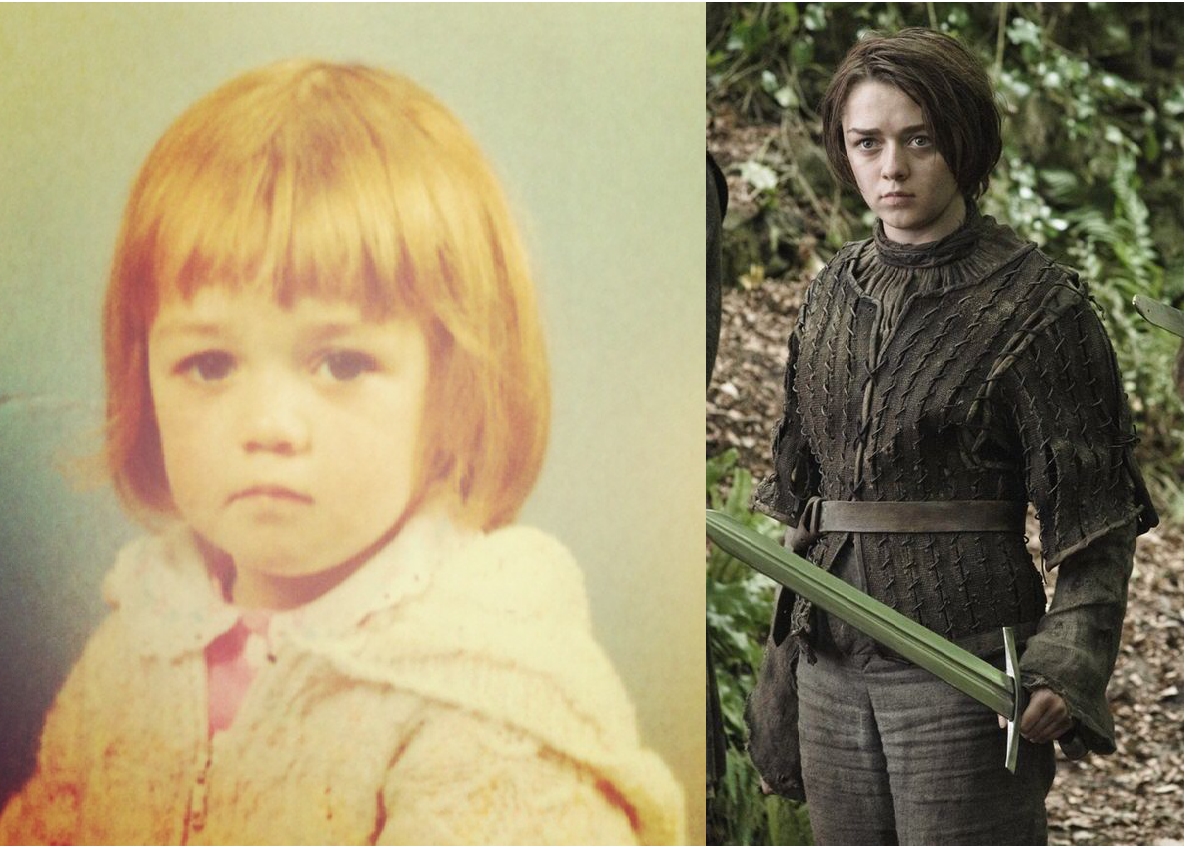 Maisie and her character in the show are total opposites. In real life, Maisie is this cute, funny, and interesting woman. In the show, however, she plays a masculine woman, strong, focused, and one of the show's more ferocious characters.
18. Hafþór Júlíus Björnsson Gençliği as The Mountain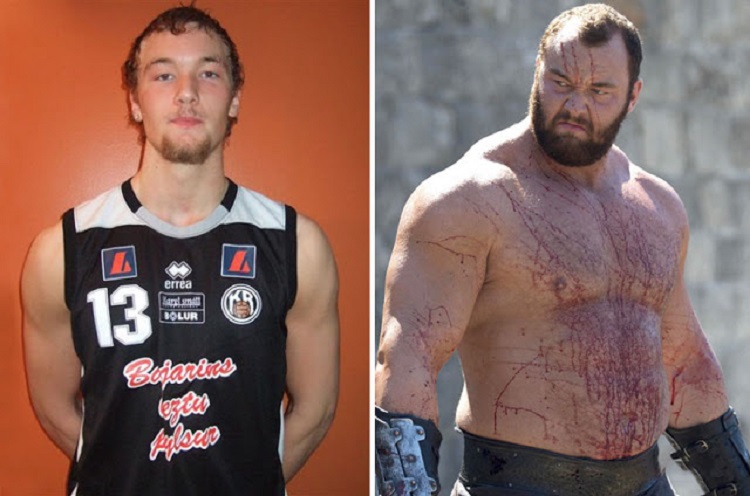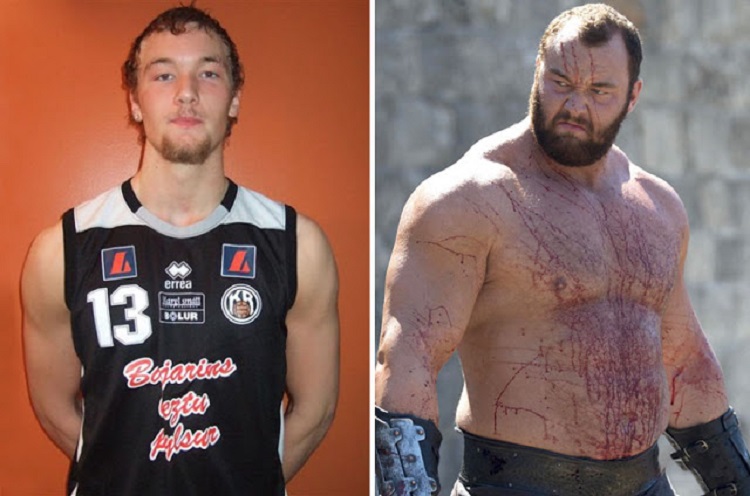 How old do you think the Mountain is? If you said 27, you guessed right (even though he looks much older). Fun fact: in real life, he is one of the strongest people in the world, actively competing in strength competitions. He has also played basketball in the Icelandic league.
19. Lena Headey as Cersei Lannister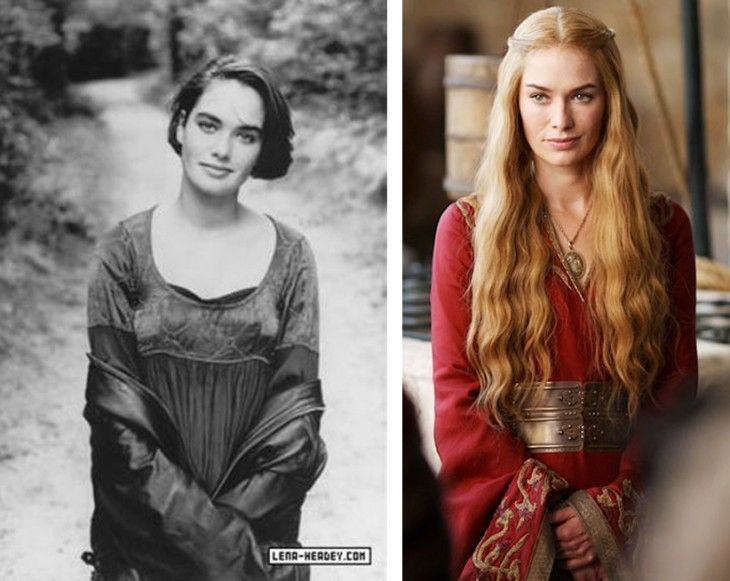 Lena is another actor who had to color her hair for the show. But since she has short hair, she is actually wearing a wig in the show.
20. Charles Dance as Tywin Lannister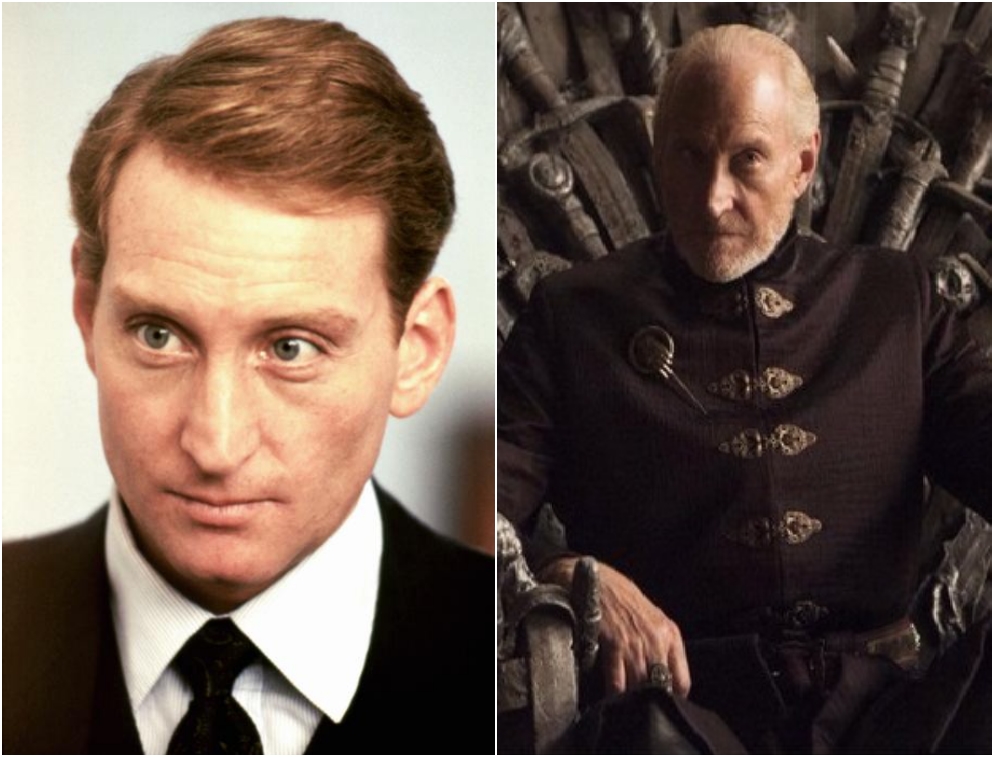 Charles was one of the oldest actors on set before his time ended. Now at 69, he is still part of the movie industry. Before Thrones, he was part of the Underworld franchise, and has also played the role of Dracula.
21. Emilia Clarke as Daenerys Targaryen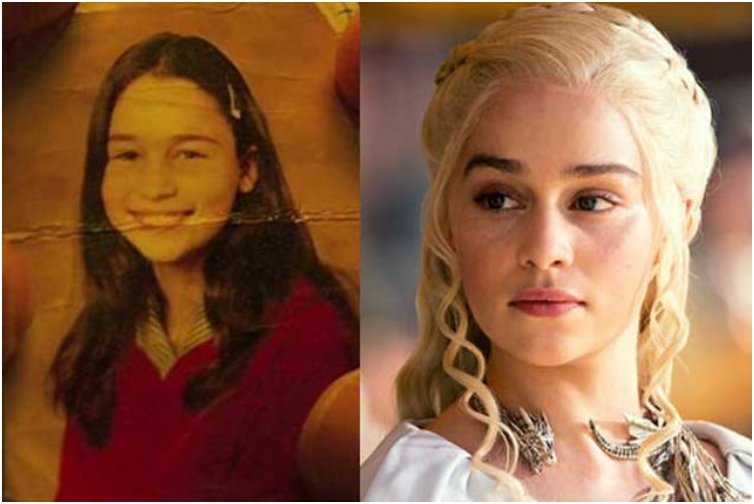 Emilia Clarke benefited greatly from her role in Thrones. When she joined the show, she was an unknown (which was one of the reasons she was cast). She had no problem playing nude scenes, something that higher paid actors ask extra money for.
22. George R.R. Martin (author of "Game of Thrones")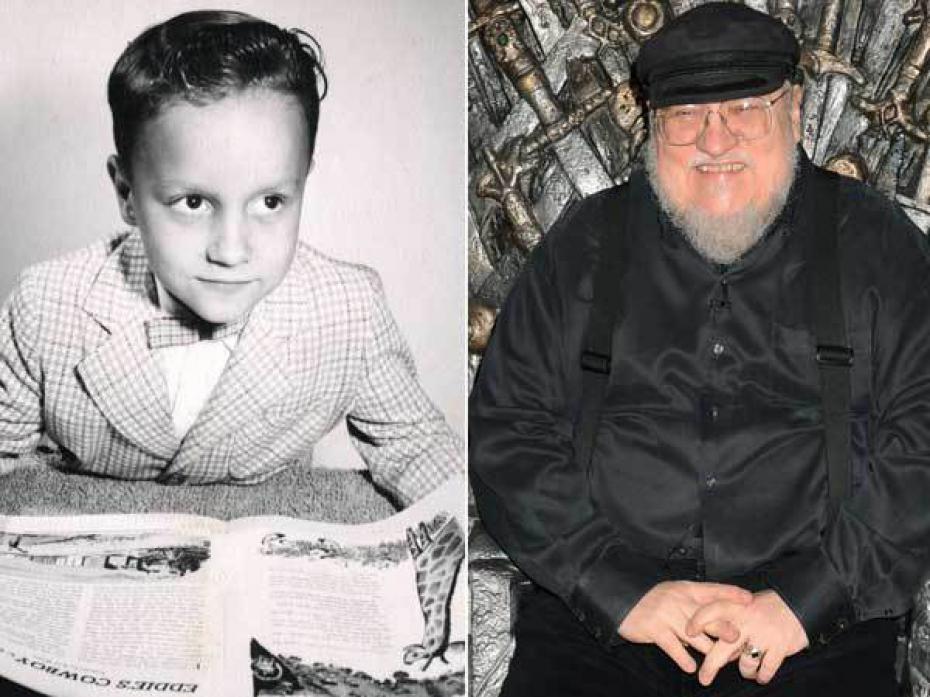 Does young George looks like a person who would kill hundreds of people? Of course not—he looks so cute and innocent. And George probably isn't as vicious in real life as he is in his writing. But fans have dubbed him "the greatest killer that has ever lived."
READ THIS NEXT: 42 Game of Thrones Quick Facts to Boost Your Westeros Knowledge