SPOILERS!
SPOILERS!
SPOILERS!
So, it has come to this. A Reddit user has leaked the entire plot of Season 7 of Game of Thrones. The post was quickly deleted, but some users managed to copy the plot and post it online on different servers and sources. Of course, the leaks will never be confirmed. However, actress Nathalie Emmanuel, who plays Missandei in the show, has posted the following on Twitter:
"It's really disappointing there are people who are determined to ruin Season 7 for everyone… "
That being said, there are people who love spoilers, and there are people who hate them. If you are in the former group, we have some major spoilers from Game of Thrones Season 7 for you. Read at your own risk. We warn you again:
SPOILERS!
SPOILERS!
SPOILERS!
Jon and Sansa get in a heated argument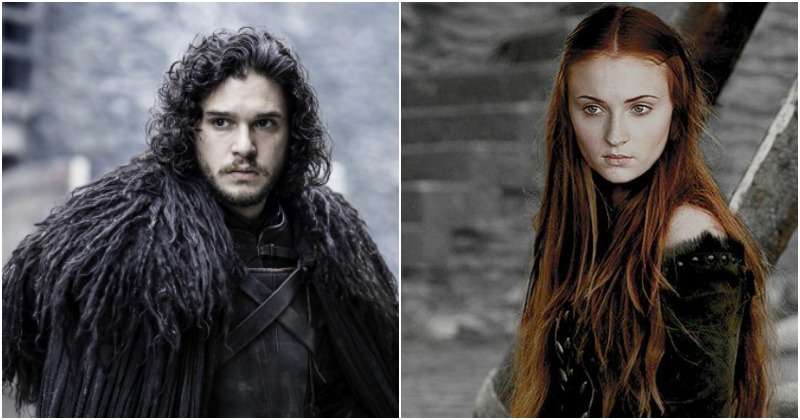 At the end of Season 6, there were some hints that not everything would be smooth between the two Stark rulers of Winterfell. And as we start Season 7, the two will have a heated argument about what to do with the land after the victory over the Boltons. On one side, Sansa will want to punish those who didn't aid them in the fight, and give their land to loyal supporters. Jon, on the other hand, refuses to hold them responsible.
Jon and Arya reunite?
It's been a while since Jon and Arya were in the same scene. In fact, the last time these two shared a scene was in Season 1. And that was in the first two episodes, after which Jon left for the Wall and Arya followed her father to King's Landing. These two have the closest bond of the Stark children, since both were "outcasts." Arya was the daughter who wanted to be a boy, and Jon was the bastard. They had one of the best hugs in Season 1, and we hope to see them together again. It is confirmed that Arya will come back to Winterfell, but the question is, will Jon be there?
Jon meets Dany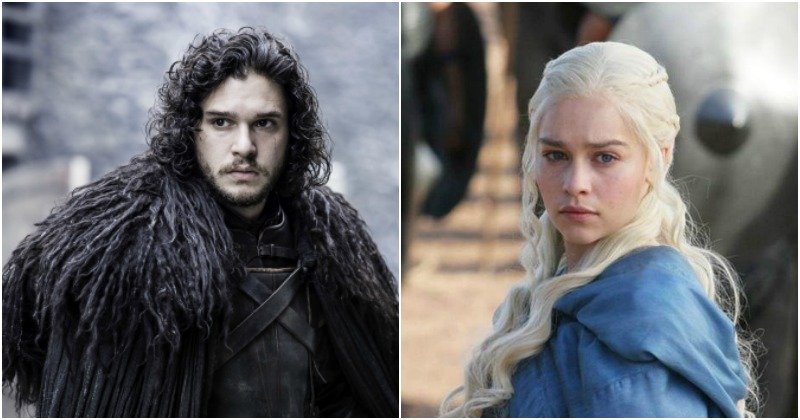 Speaking of Jon, the reason he might not meet Arya in Winterfell is because he will go south to meet Dany. The Targaryen queen will summon all lords of Westeros in Dragonstone and ask them to support her claim. There are many more Jon and Dany storylines, but we will leave them for later.
Jon presents his case for White Walkers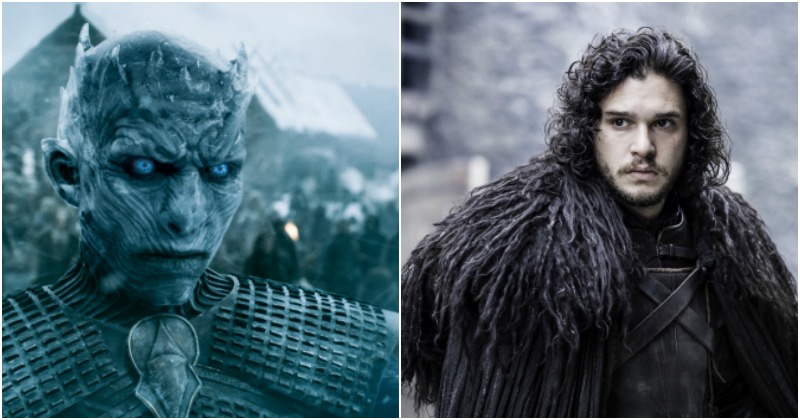 The reason Jon heads to Dragonstone is to ask for some dragon glass. He knows the threat comes from the North, not from inside Westeros. He will bring Davos with him to Dragonstone to make his case for White Walkers. Dany doesn't believe him at first, claiming he is crazy. Tyrion will step forward and tell Jon he is a good guy. Also, Dany will ask Jon to bend the knee, but he says that he will bend the knee only if she helps with White Walkers.
Dany and Jon chemistry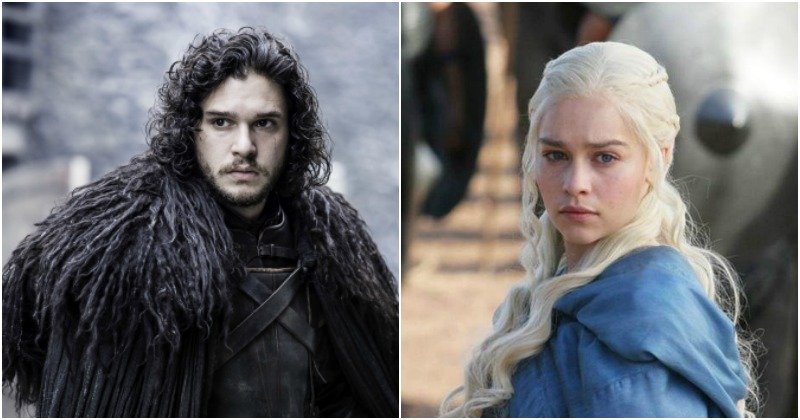 From the moment Dany met Jon, she had great respect for him. That feeling wasn't mutual at the beginning, as Jon had little to no respect for the dragon queen. But things will change as the season moves forward.
Sansa and Arya reunion
Just like Jon and Arya, Sansa hasn't seen Arya since Season 1. But unlike Jon, Sansa had an awful relationship with her younger sister. They despised each other, and it will be fun to see how their feelings have changed. Unlike Jon, the Sansa-Arya reunion is confirmed by plot leaks. They will definitely be in Winterfell at the same time.
Littlefinger will wreak havoc among the Stark children
https://www.youtube.com/watch?v=TpRyERbR1u0
Littlefinger will do everything in his power to make the Stark children hate each other. And while we saw him get Sansa on his side against Jon, he will actually try to play with Sansa and Arya's heads. According to leaks, he will try to make the two sisters go against each other.
Littlefinger is killed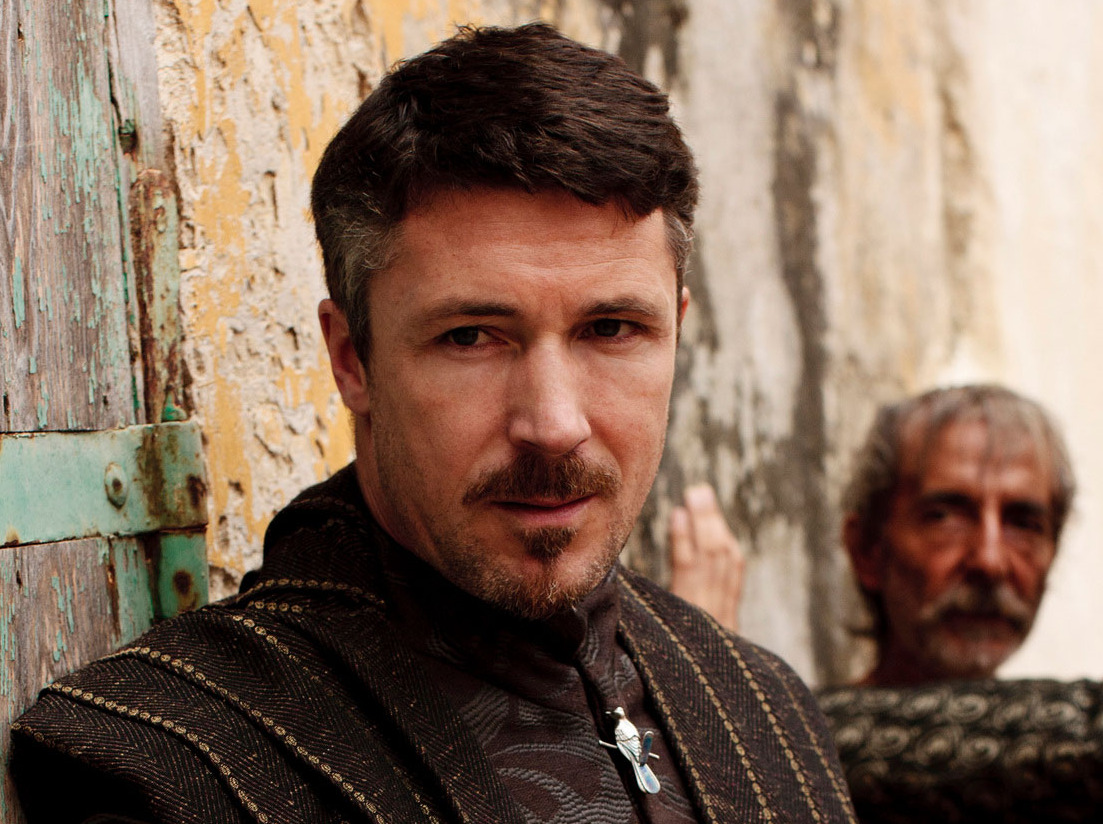 At the end of the season, Sansa will sentence Littlefinger to death, and Arya is the executor. It seems like the bond between the two sisters will grow stronger as the season goes on, and they will rule Winterfell together.
A major character will die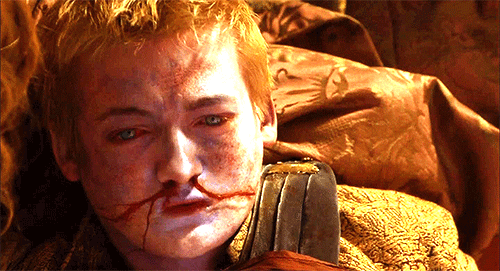 Deaths are a natural and integral part of Game of Thrones. Every season, a major character dies, and a few minor characters as well. In Season 7, we will see the death of Olena Tyrell as well as Thoros. Jaime will make Olena poison herself after he sacks Highgarden and she confesses that she poisoned Joffrey. Thoros, on the other hand, will die at the hands of the Night's King.
The Stark reunion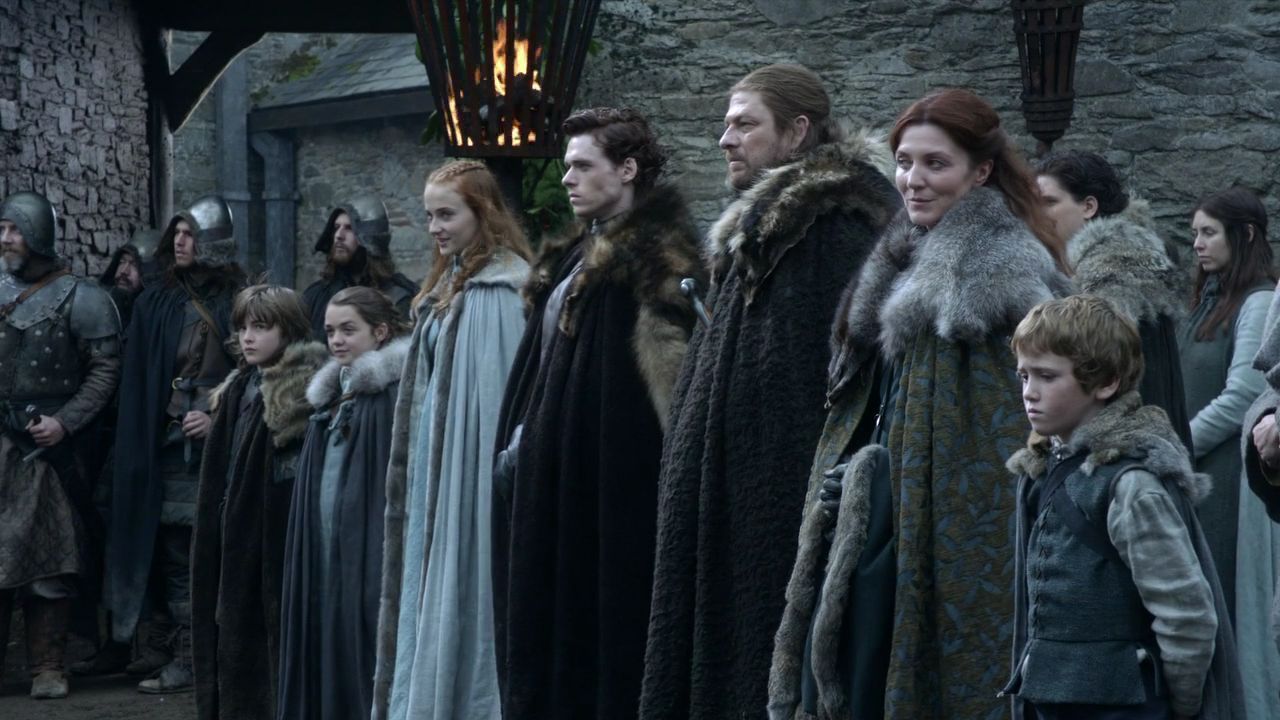 We mentioned that Jon and Arya might reunite at Winterfell, but there will also be other Stark children coming back home. Bran will come back to Winterfell, while Meera (his companion) will go back to the Neck. Jon, Bran, Arya, and Sansa might end up in Winterfell at the same time sometime during the season.
Jon's parentage is official
Bran was the one to find out that Lyanna Star is Jon's mother. But in Season 7, things will get even more interesting, as both Bran and Sam will figure out who Jon's parents are. What is even more interesting is that Jon is not a bastard—he was legitimized at birth. His real name is Aegon.
Jorah gets new life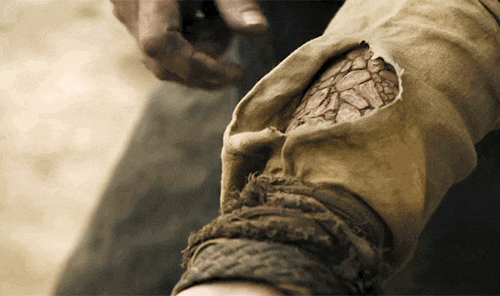 Fans rooted for Jorah Mormont to survive greyscale, a disease deemed deadly in the GoT universe. But thanks to Sam, Jorah will be cured. Sam will find the cure for greyscale in Oldtown, after which he will leave for the North and try to help Jon with the White Walkers threat.
Lannister reunion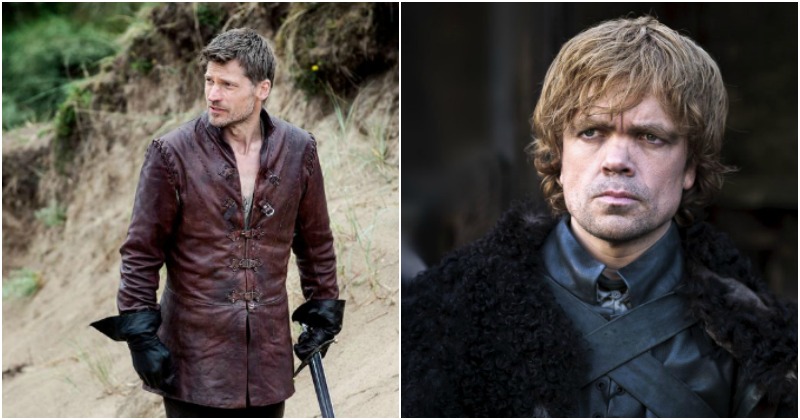 Jaime and Tyrion, the two brothers who always loved and respected each other, will reunite. Jaime helped Tyrion escape King's Landing, and he will finally meet his brother again. Only this time, they will be on opposite sides of the war. Jaime supports his sister Cersei, while Tyrion serves as Hand of the Queen for Dany. Tyrion will try to persuade Jaime to get Cersei to surrender, trying to solve matters peacefully. But Jaime ignores the request.
The long-awaited return of Gendry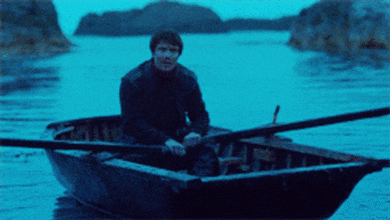 It looks like Gendry will finally row himself out of the shelf. For three seasons, Gendry rowed around Westeros, but now he will make his return. Gendry will be with the Brotherhood without Banners earlier in the season, and later he will be in King's Landing, where Davos will find him.
The Gang gets crushed by White Walkers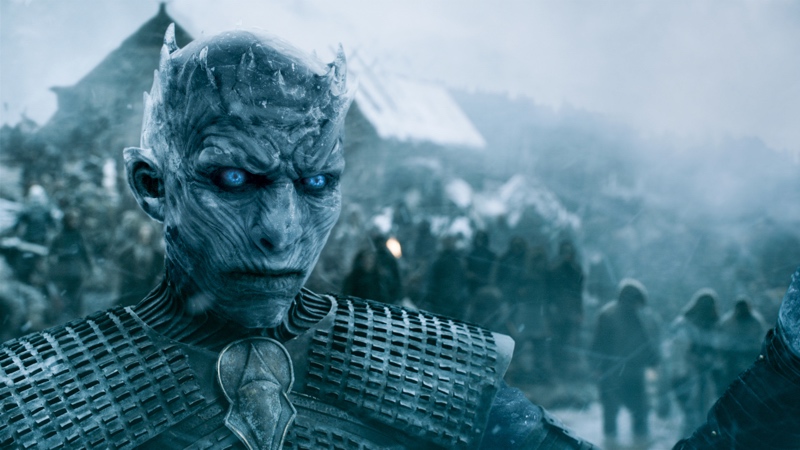 Jon and company will try to find a white (mindless zombie) in order to prove that the White Walkers threat is real. Jon will lead the small group of Jorah, Gendry, Beric, Tormund, and Thoros. The Night Kings army will attack and crush them (the gang will get surrounded on a frozen lake). And just when they are about to die, Dany flies in and saves the day with her dragons. She will fly almost the entire team back to safety. Only Jon will be left behind.
Jon is saved, again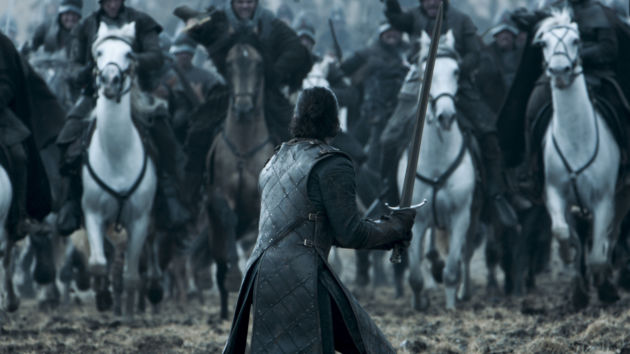 Jon will be left behind, and he will get into an even more dangerous situation. He is alone and has to fight against all of the Night's King army. But then Benjen comes and saves Jon. It seems like Jon is always saved at the last moment. Sadly, Benjen will die; he will put Jon on his horse and stay behind to fight the White Walkers army.
White Walker dragon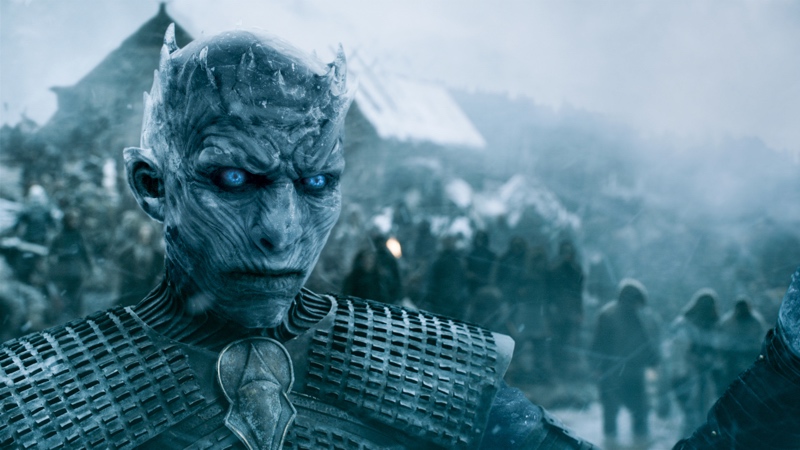 It seems like the theory for three dragons and three riders is history. For six seasons, we speculated who will ride the dragons alongside Dany. Rumors were that Tyrion and Jon will ride the remaining two dragons, or even Bran, who can warg into the dragon. But one of Dany's dragons will be killed by White Walkers. The Night's King will kill Viserion and then resurrect him as a zombie dragon mount.
Cersei has a miscarriage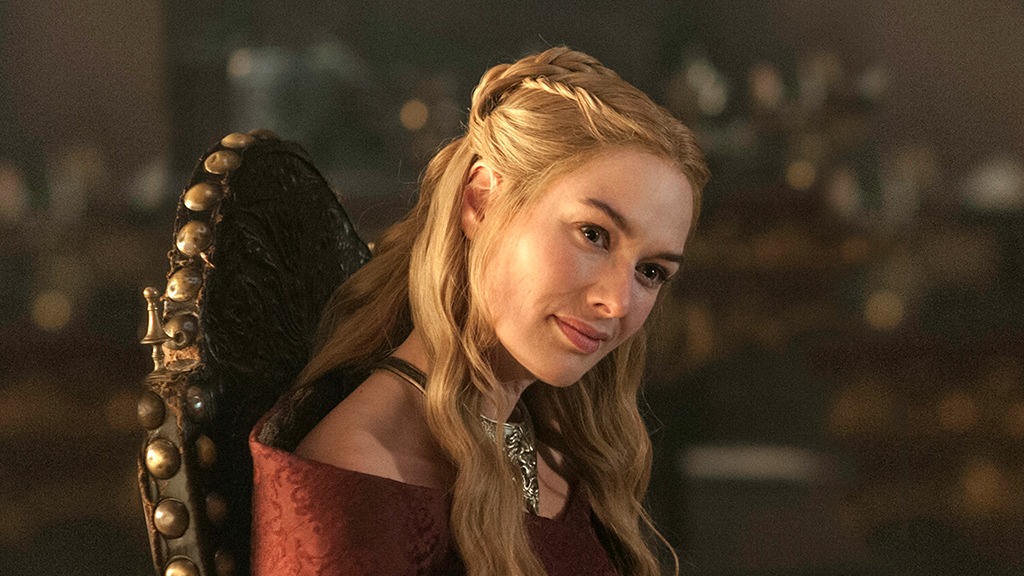 We are getting into some of the best and major spoilers for Game of Thrones Season 7, and one is that Cersei will be pregnant. But she will have a miscarriage; she will wake up in a bed, soaked in blood. It is unknown when in the season she will find out that she is pregnant. But at the end of the season, she will have a miscarriage. Jaime is the father.
The fight scenes
We get a major fight scene in every season of Game of Thrones. In Season 6, the fight scene between the Starks and Boltons was epic. And in Season 7, we will get a few fight scenes that rival that. Some of the fight scenes will include Jaime sacking Highgarden, Dothraki marching among cities in the South, Dany and her dragons marching back from Highgarden, and of course, the battles with the White Walkers.
Dany and Jon have sex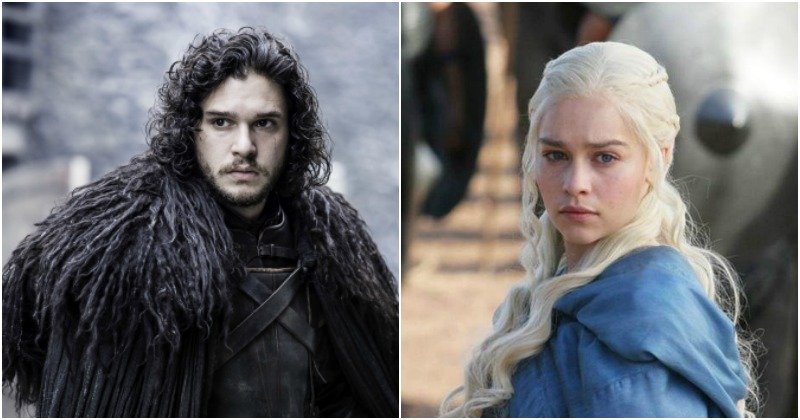 When Dany said during Season 6 that she will go back to Westeros and she will need to forge alliances through marriage, many believe she and Jon will end up together. And what do you know, the Targaryens end up together. The Targaryen family is described as one that inbreeds and marries among themselves to preserve treasure and title. So, in the last episode of the show, Dany and Jon will travel on a boat and end up in bed together.
The Wall falls down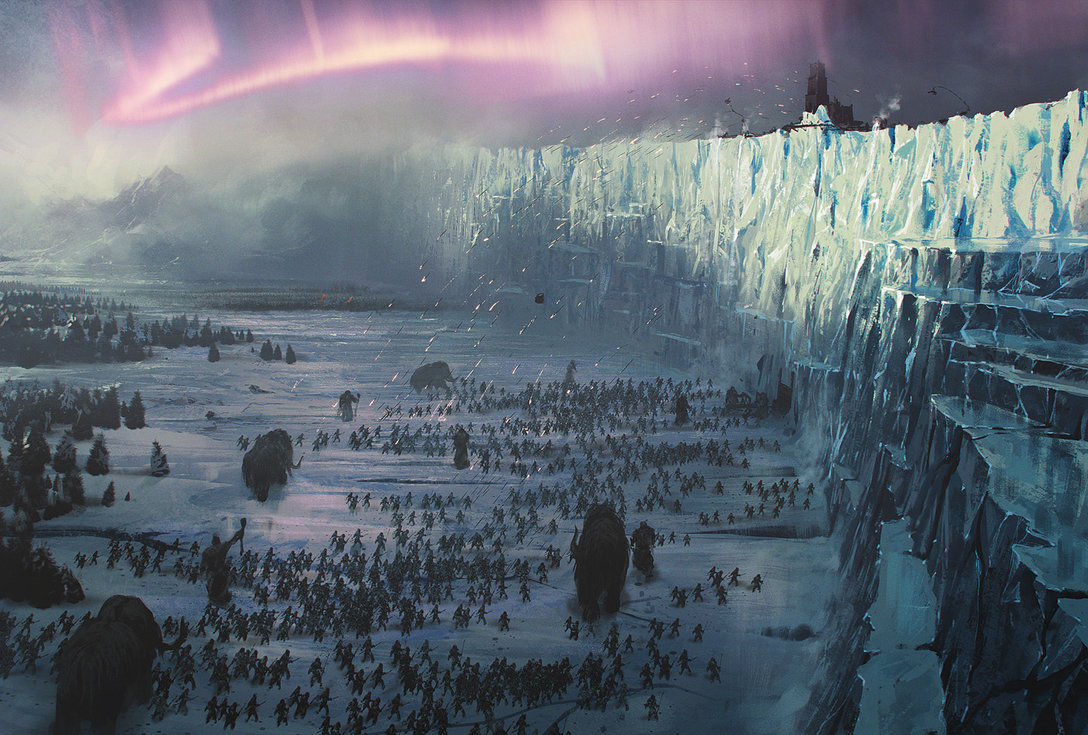 For six seasons, the Wall is described as this magical building stands between people from the inside and the outside. There is no way to bring it down. And one of the reasons why the White Walkers cannot get past the wall is because magic keeps them away. But thanks to Viserion, who is now resurrected as  zombie mount, the wall falls down at the end of Season 7.
The Dragon Pit scene
This scene is one of the most talked about scenes, in which all of the major characters in the show will be in one spot. The scene takes place at the Dragon Pit in King's Landing. There is a parlay in place between Cersei and Dany, so they can both attend. At the meeting, Jon brings the wight he captured. Cersei will order the Mountain to kill the wight, but he is not able to. At this point, all lords and major characters understand the threat and the upcoming danger.
If you want to read the entire plot episode by episode, click here.