Is there any better way to make a great picture legendary? As in, photobomb the picture? Photobombing has become one of the most popular trends in the past few years, and even celebrities have caught up with the trend. It seems like there is a Joker sleeping inside each one of us, and he is just waiting to come out the moment we get a chance to photobomb a picture. Don't think of photobombed pictures as ruined. Instead, think of them as priceless examples of people having fun. That being said, let's take a look at some epic photobombs for lighting up the mood.
1. Spot the Imposter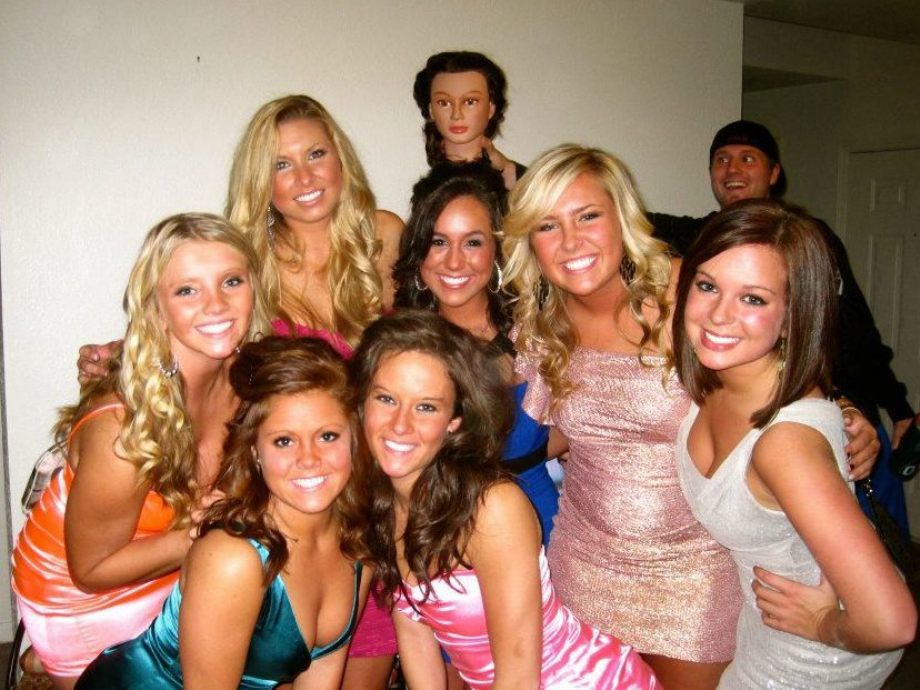 At first glance, I'm sure you thought the guy with the cap was the imposter. I thought that too. But that's the beauty of the picture: when you manage to make the photobomb an integral part of the picture.
2. Housework Photobomb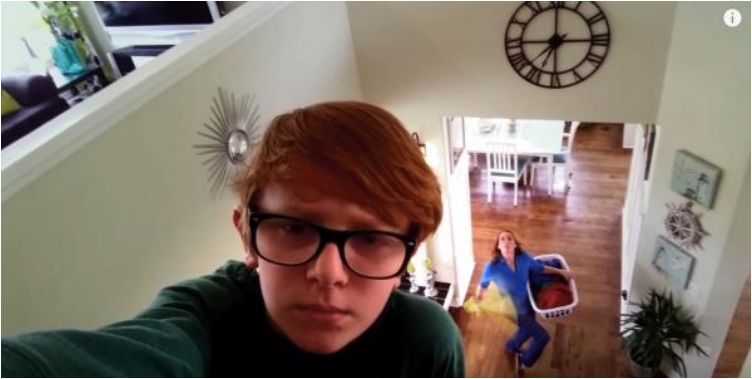 This kid had a great idea: to take a selfie at home. Bad news for him and good news for us—his mother is awesome. Not many moms would get into the picture and send a kiss to the camera, but this mom is one of those moms who are awesome and fun to be around.
3. The Sexy Relative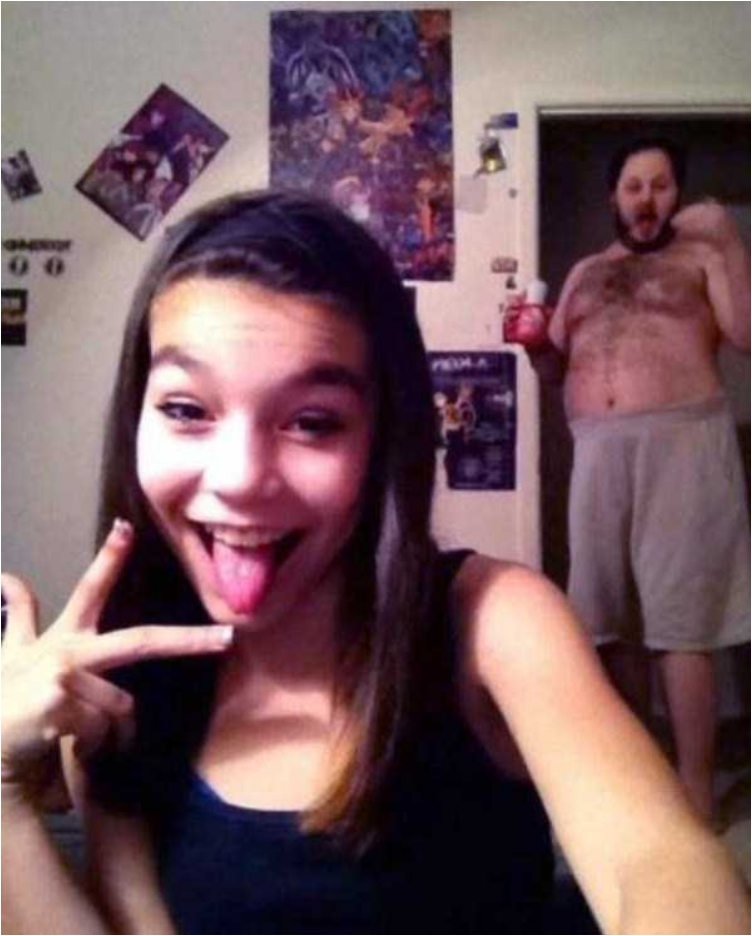 I honestly cannot say for sure who is photobombing whom. Who am I kidding? Of course the girl is photobombing the guy behind her.
4. Photobombarded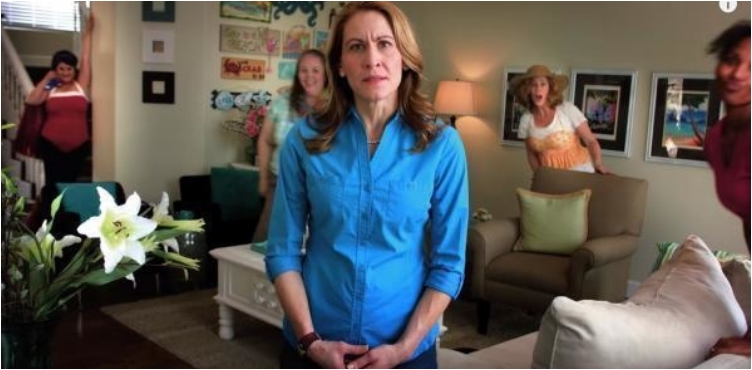 Not one, not two, not three, but four photobombs in one picture. It is as if this picture was staged. I can just imagine these women lurking behind the chairs and furniture, waiting for just the right moment so they jump up to be in the picture.
5. Creepy Drop In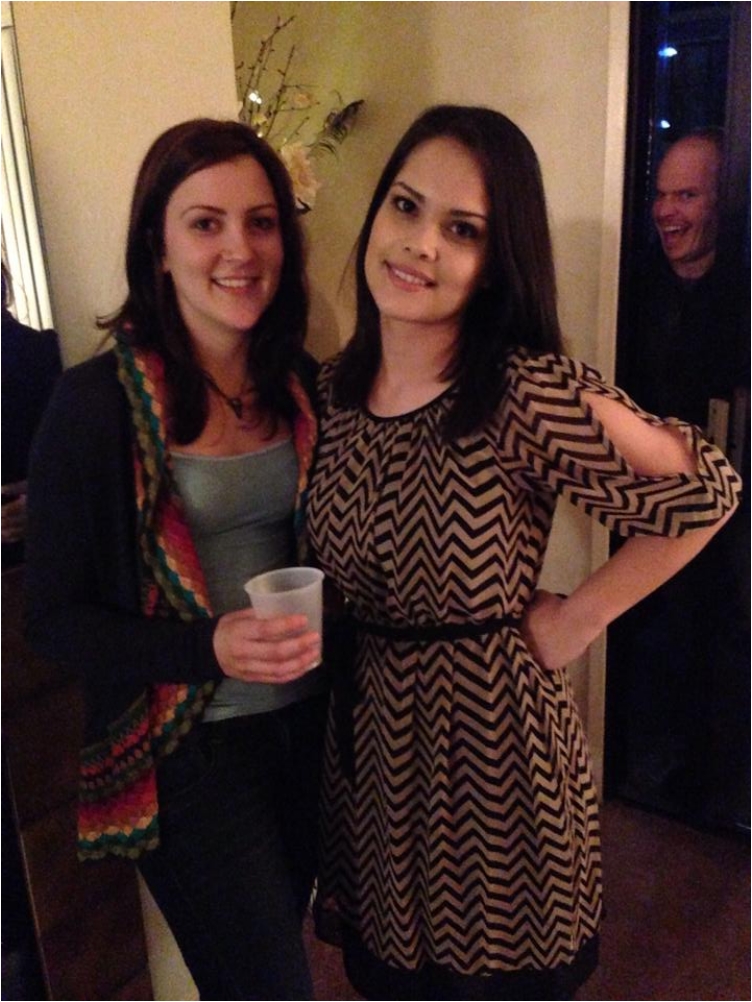 There is no better photobomb than one with a creepy guy behind two beautiful ladies. I must admit that these are my favorites, and we'll see a few more down the road. The more beautiful the ladies, the creepier the guy behind.
6. Beach Romance Everywhere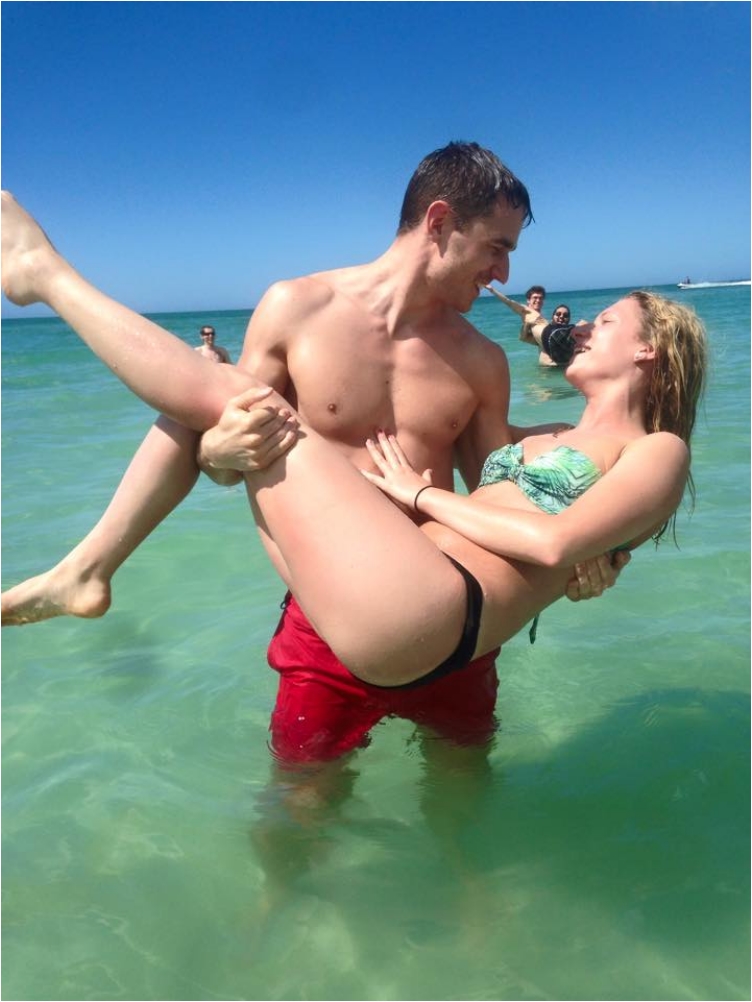 Well, the beach is a place for summer romance. Be it between a guy and a girl, or between two guys, I don't mind. Bromance all the way!
7. Unexpected Catch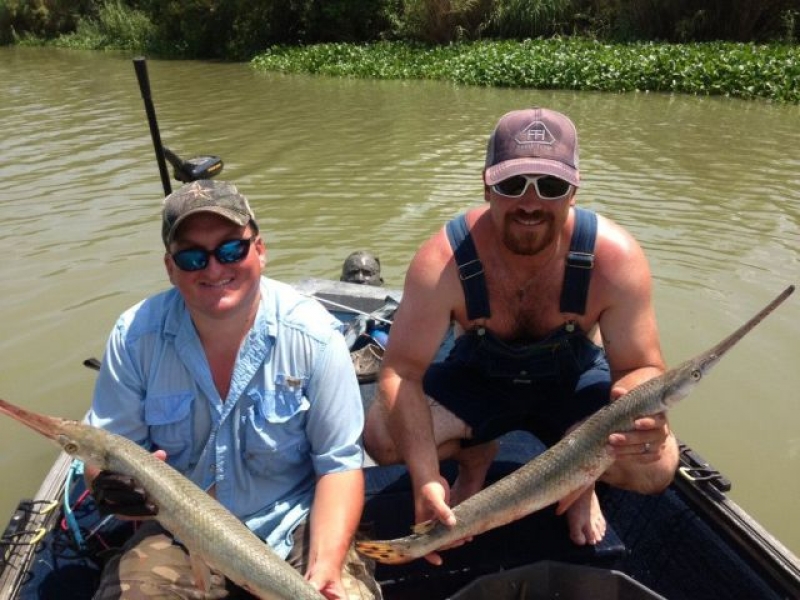 Remember I said creepy guys behind beautiful ladies make for great pictures? Well, apparently creepy guys can be everywhere, not just behind beautiful ladies. If you needed more than two seconds to spot the "catch," don't worry, he is well camouflaged.
8. He's Smiling, Isn't He?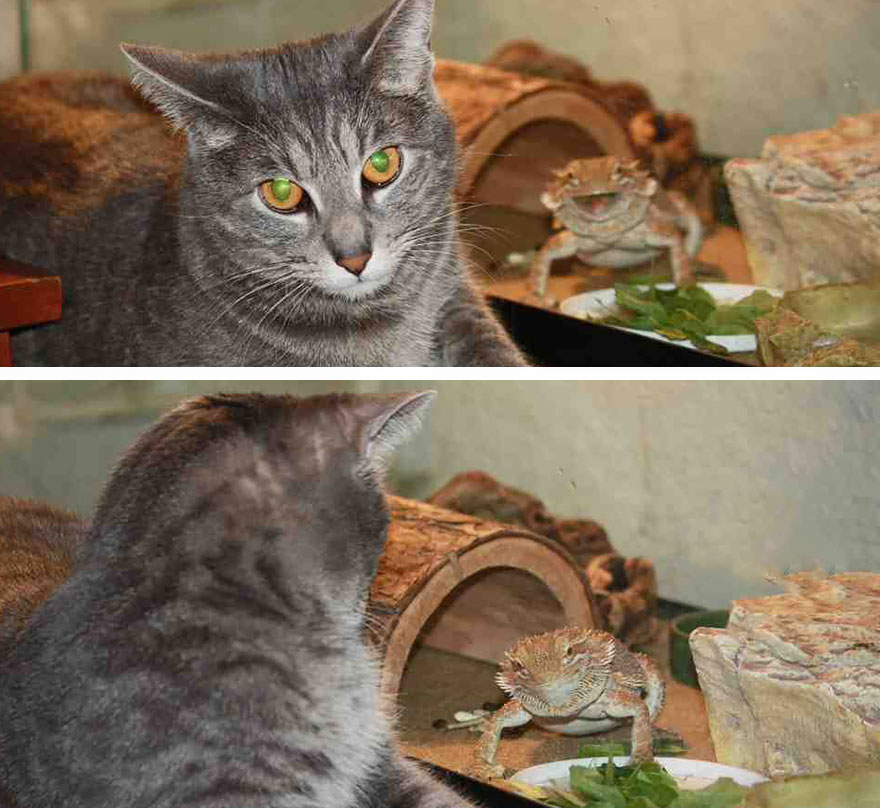 Cats don't like it when someone messes with them. After all, they are one of the most arrogant and stubborn house pets. This frog better watch out—danger is coming.
9. Sexy Fail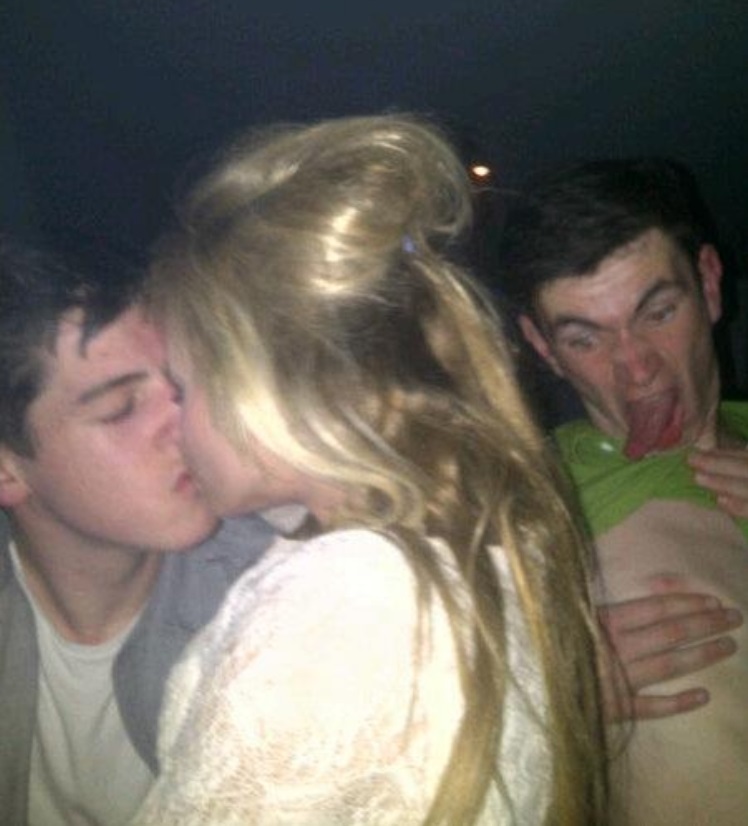 I can think of a number of reasons why you would like to photobomb your friend's picture when he is making out with a girl in a club. Jealousy is one of them. But it is just pure awesomeness. He is sexy and he knows it.
10. Mirror-bombed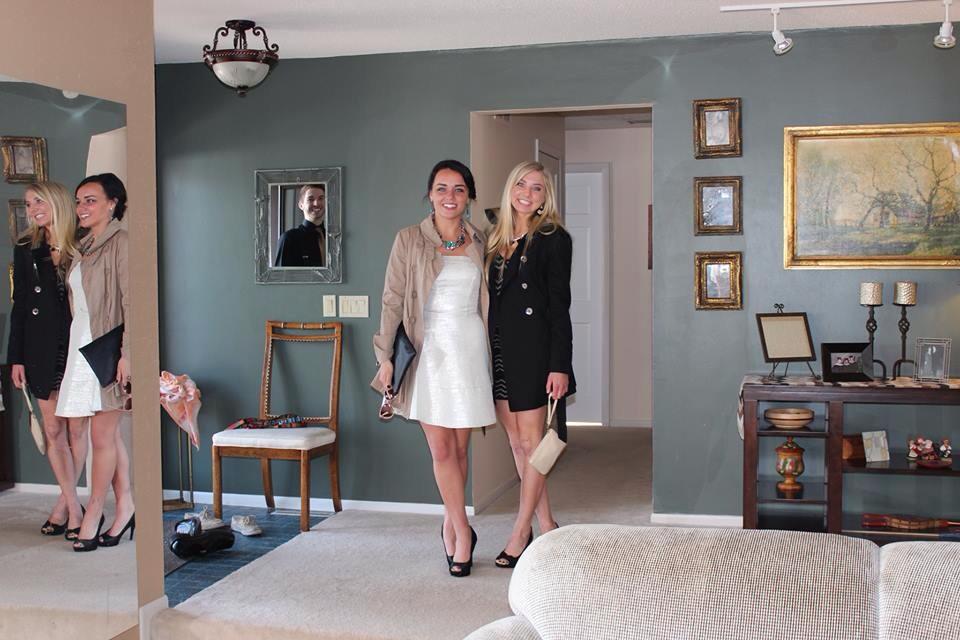 At least this guy isn't creepy—he's smiling. He is just so happy to be in the picture. I'm just wondering how much planning he did to make sure he was in the perfect spot at the perfect time.
11. The Little Girl Who Rocks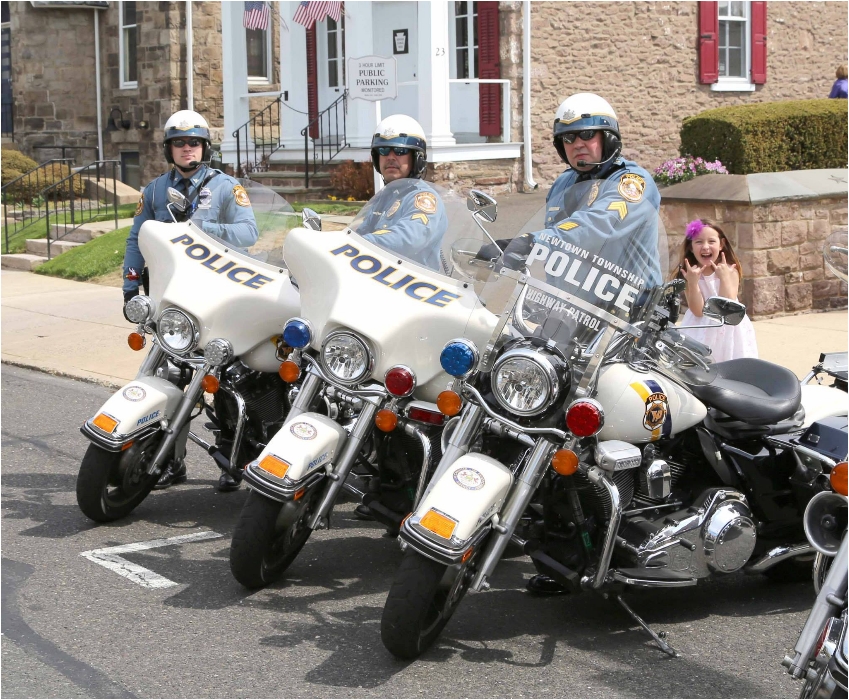 Fun photos with police officers are awesome. We need them to be serious at all times to protect us, but every now and then, when we see their fun side, we enjoy it.
12. The Christmas Visitor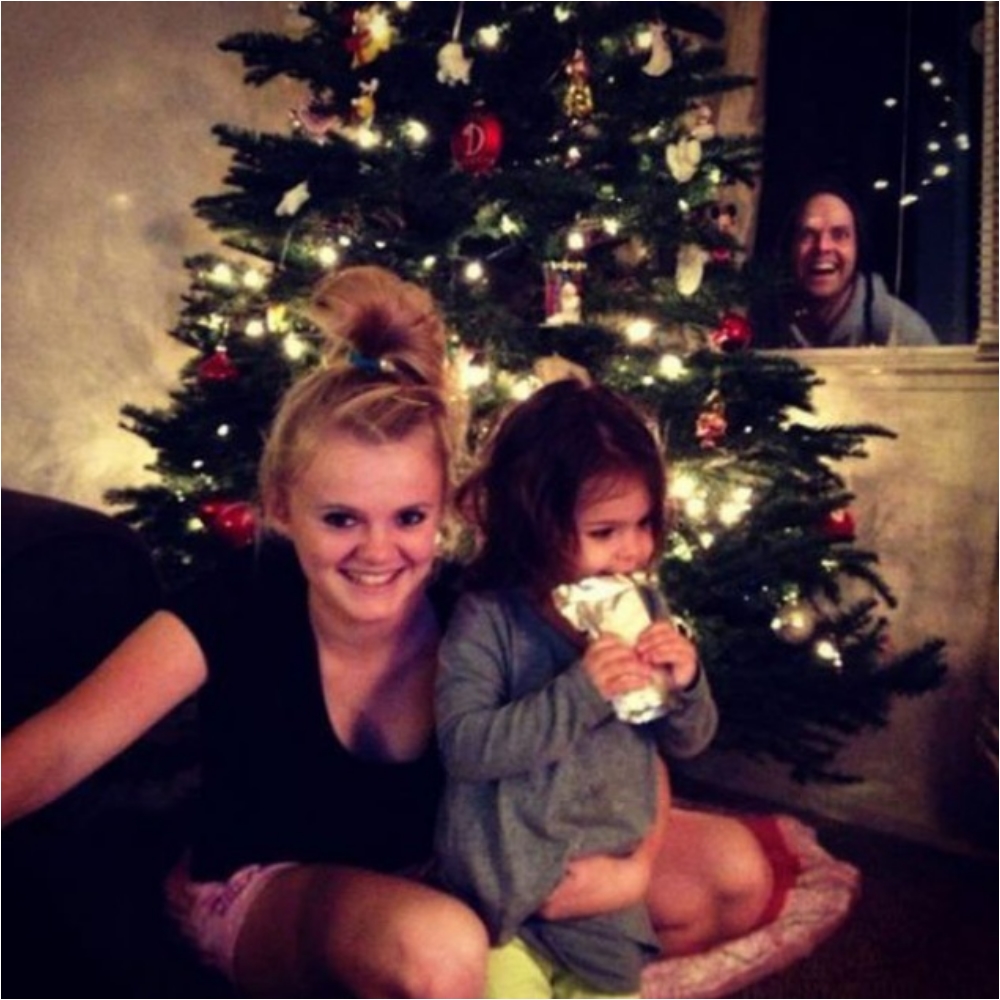 Santa Claus has come, and he wants to take your cookies. Don't expect presents—this Santa is not giving presents.
13. How Ya Doin'?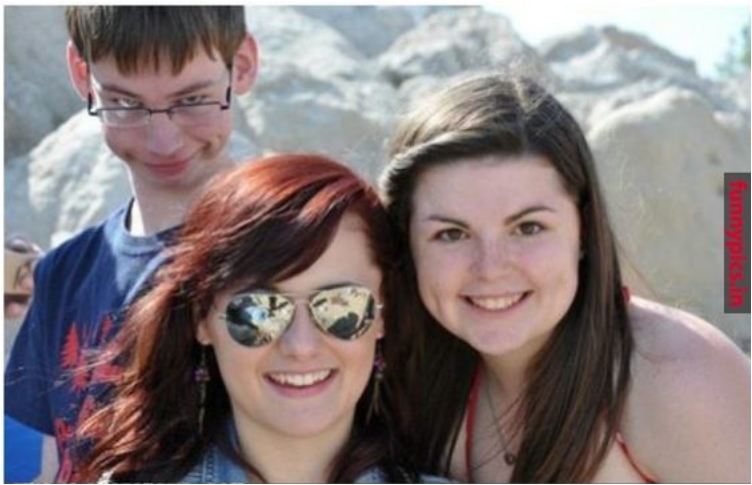 Yep, I said it before, creepy guys make awesome photobombs. And then you have Joey's signature face. You just cannot go wrong with this one.
14.  Baffled Bridesmaid
Wedding photos are one of the best opportunities for a photobomb. Nobody is expecting you to do it because everyone is so focused on the wedding and everything that's going on. This bridesmaid took advantage of that opportunity.
15. Haaayyyy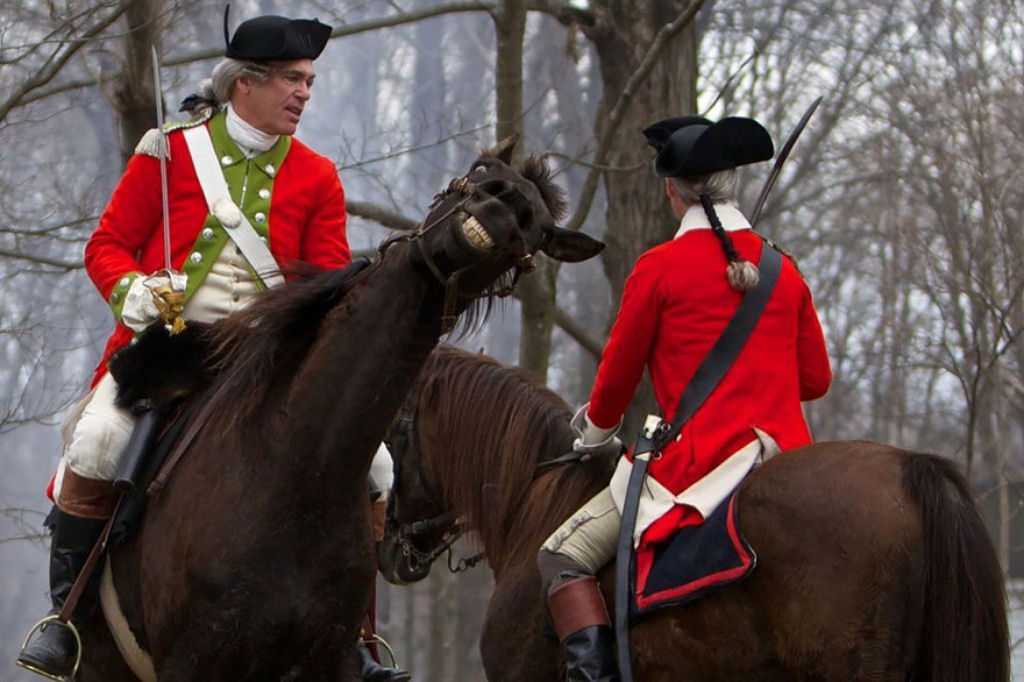 We saw before that even animals can photobomb a picture. We had the frog, and now we have the funny horse.
16. Family Photo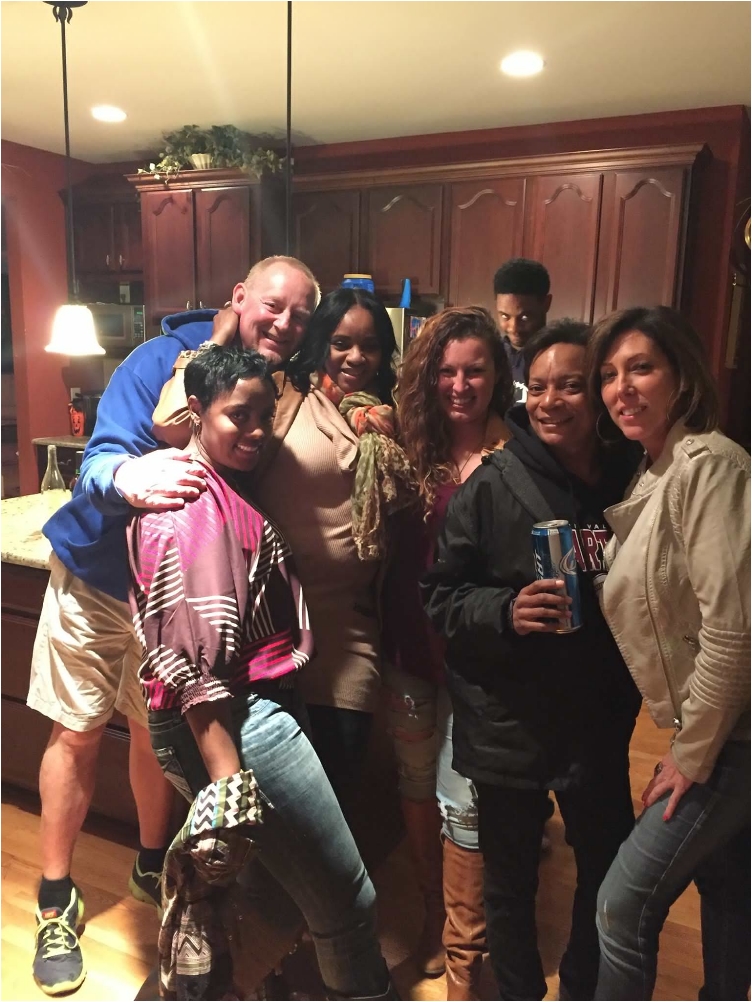 Someone is not happy being left out of the family photo. Or he doesn't have someone to stand with, so he decided to be the odd man out.
17. Photobomber in the Making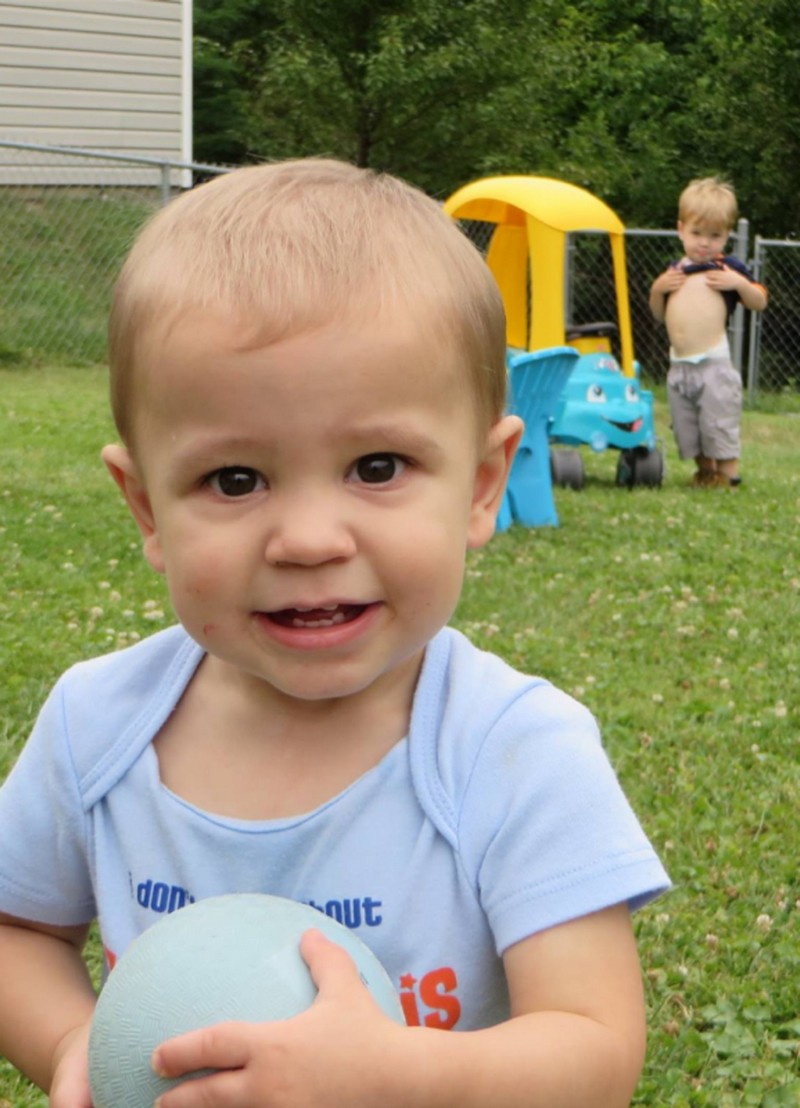 We need to teach our kids what is right and what is wrong from a young age. Showing your belly—wrong. But photobombing a picture—right all the way.
18. Why People Are Afraid of Clowns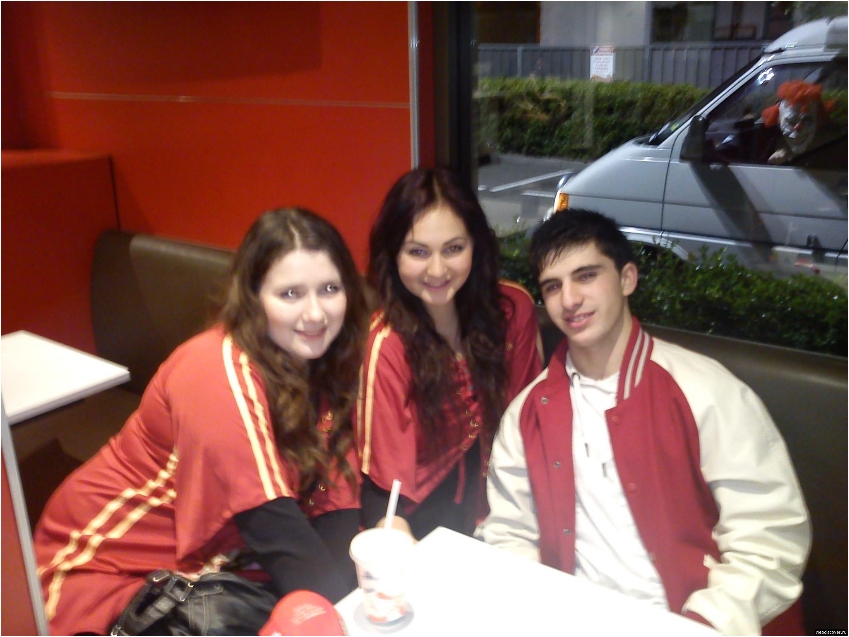 For those of you who remember Billy from Saw, you know why people are afraid of clowns. They might be entertaining when they are in the circus, but outside of it, they are just plain evil. How dare they photobomb such a cute picture?
19. Butterfly-bomber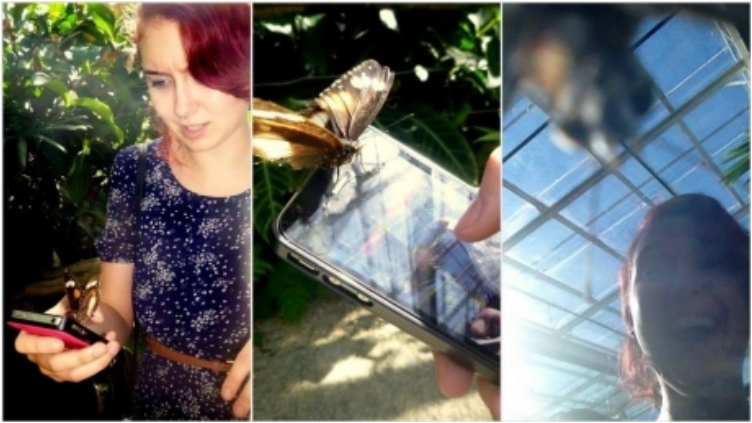 In the right set of circumstances, the smallest thing can be seen as large. That's exactly what happened with this butterfly, fluttering her wings right on top of the phone's camera.
20. That One in the Family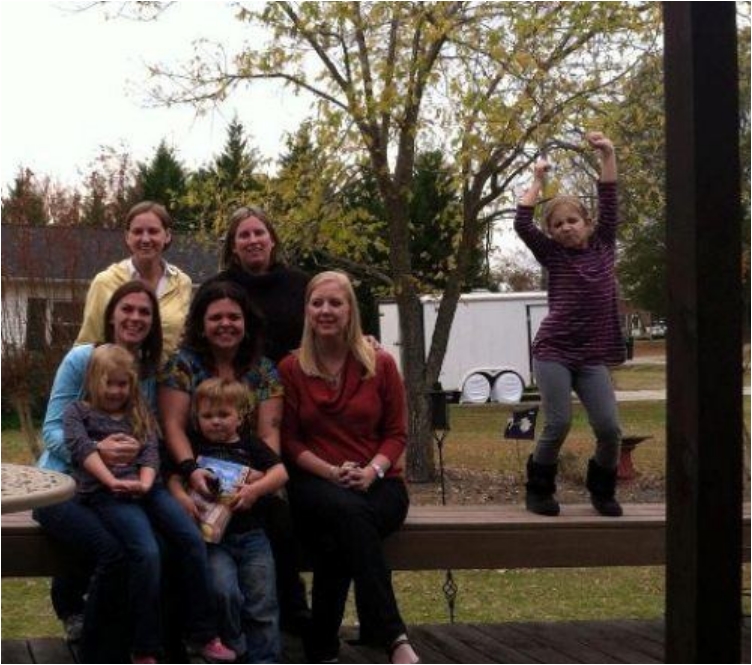 Every family has an odd member out. And that member can be the funny one, the quiet one, the smart one, the messy one, and so on. In this case, we have that funny one who is just bored doing normal family photos.
21. Where's Waldo?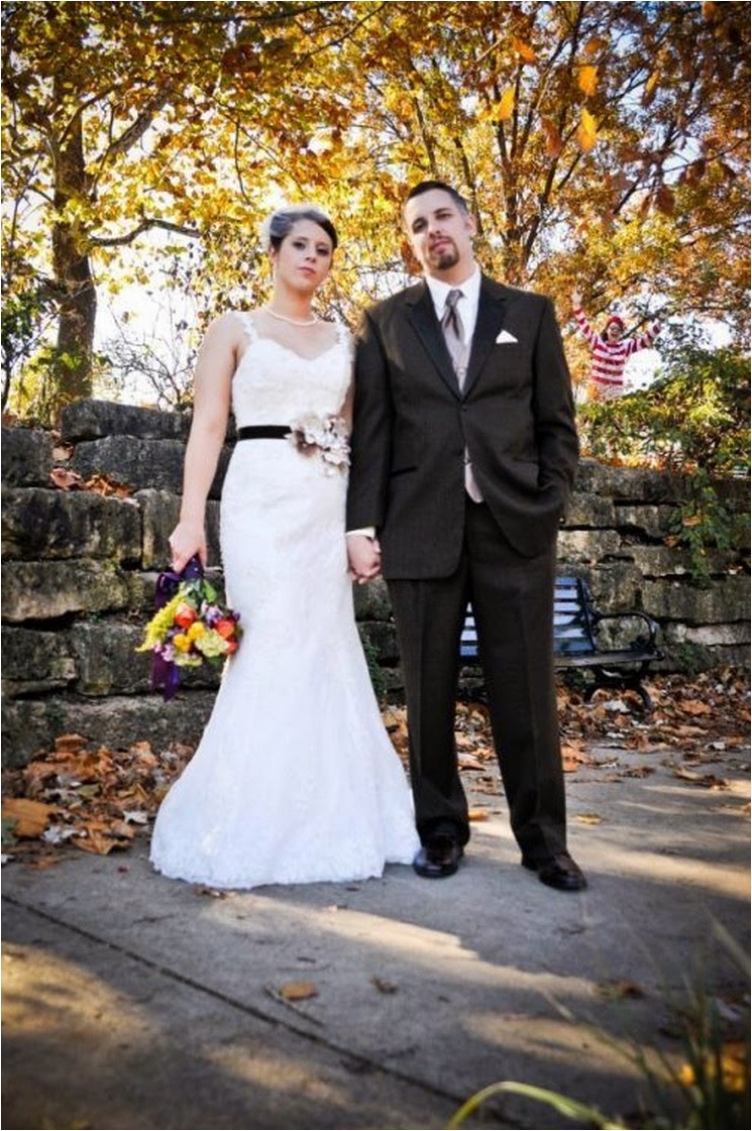 You can add this picture to a Waldo book and have people try to find him. I am sure they'll need more than three seconds to locate Waldo. Yay for photobombing wedding photos.
22. Rock On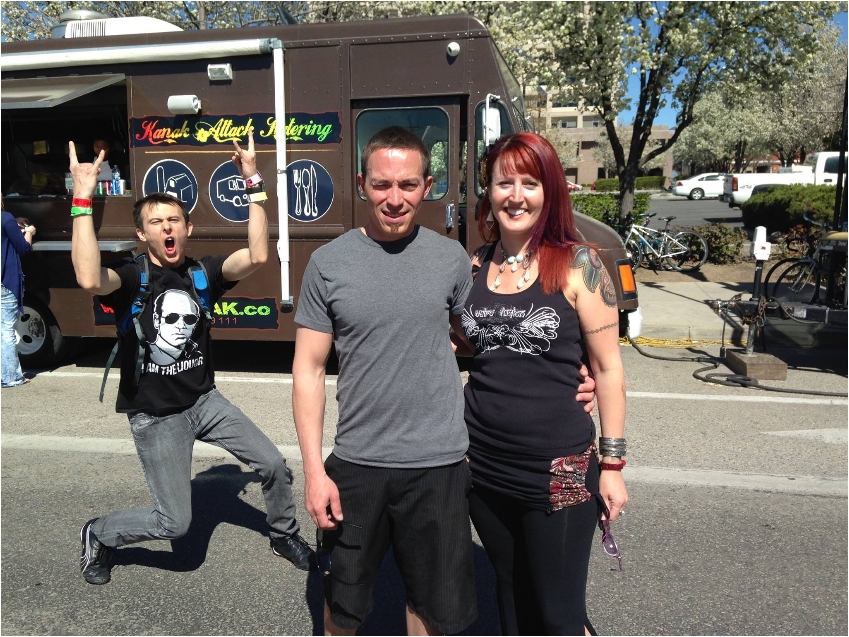 At least you can say that the couple is kinda in the rock mood as well. Maybe not as much as their photobomber, but close.
23. Little Kid Bomber
Hey baby, let's take a picture of ourselves driving casually. Okay mom. Boom! Photobombed!
24. That Shark-Tooth Smile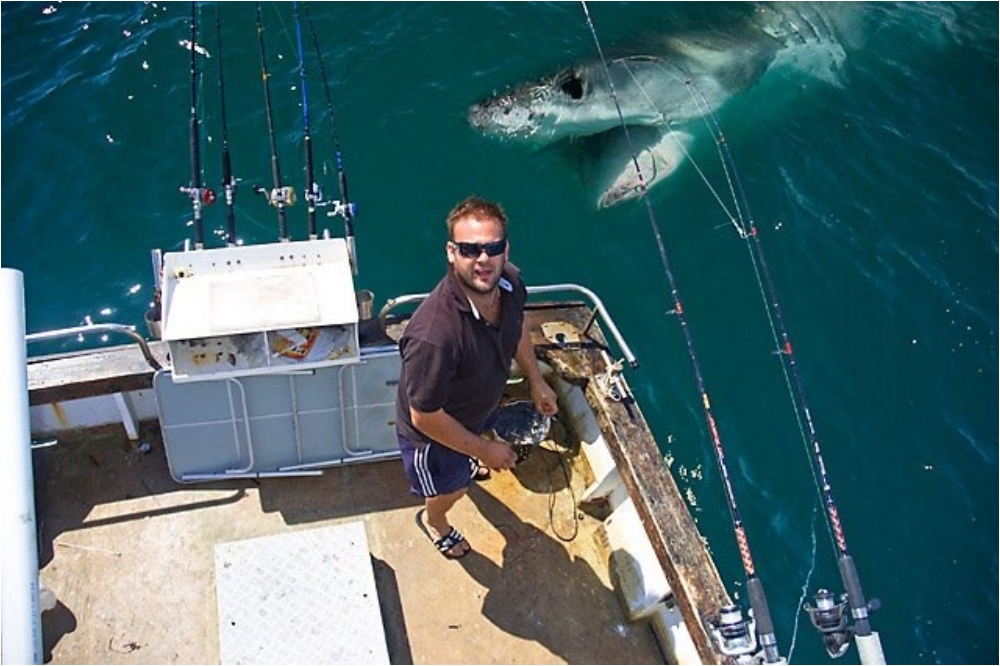 You know there is always danger lurking in the shadows of the seas, but who would have thought that you would get photobombed by that danger.
25. Drive-By Photobomb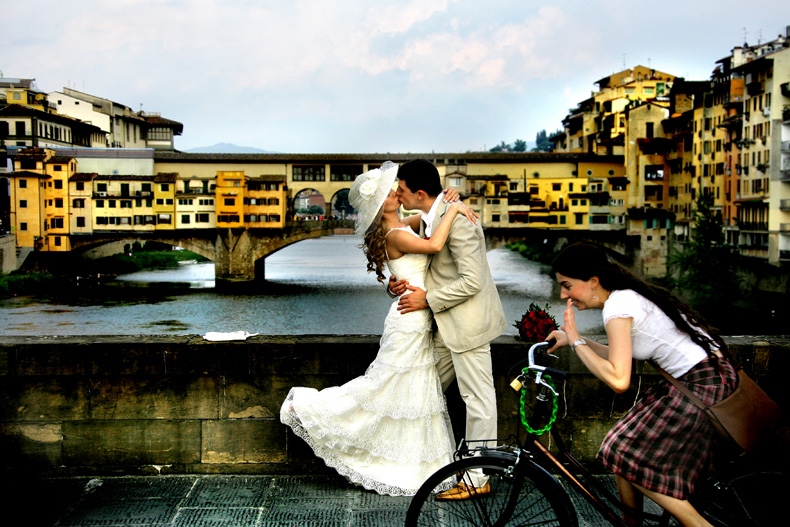 I love it how the girl on the bike accidentally joins the picture, and she is like "Oh my gosh, I am so sorry." At least she apologized. It would be so rude to ruin a wedding photo and not apologize, right?
26. In the Club
Pick your favorite photobomber. Common, it can't be that creepy guy. We have so many other accidental photobombers. I love the guy with the glasses, he is like "Oh geez, another photo of girls trying to show they are having fun in the club."
27. Roommate Photobomb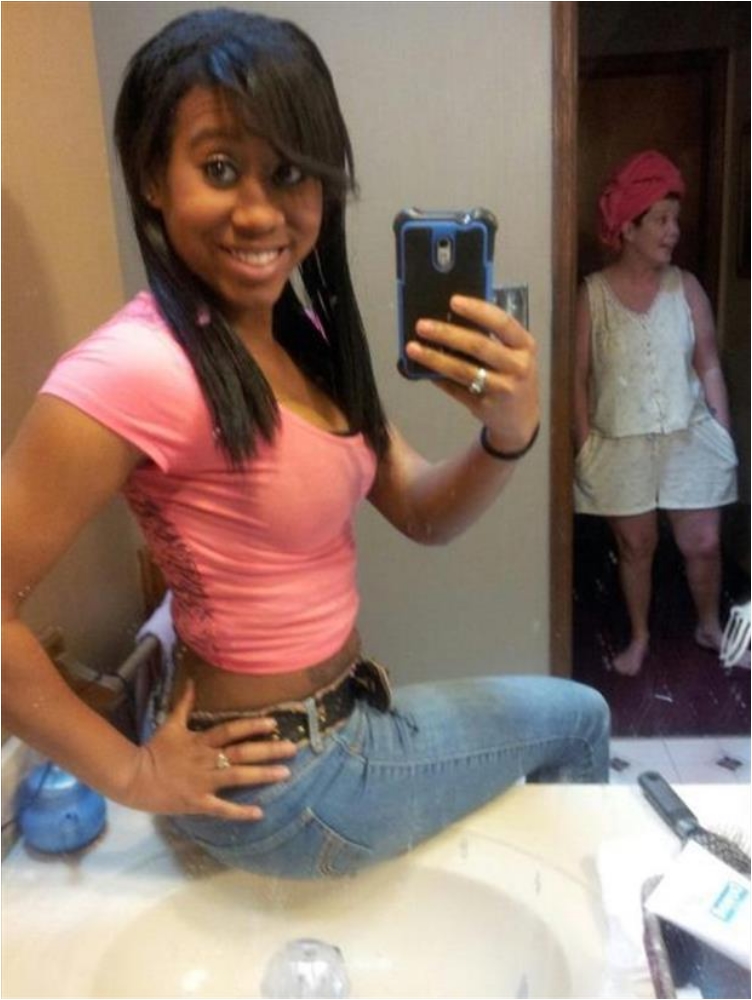 Your roommate is someone you share secrets with. Someone you share your life with. And apparently, someone you share your photos with.
28. Ahoy Matey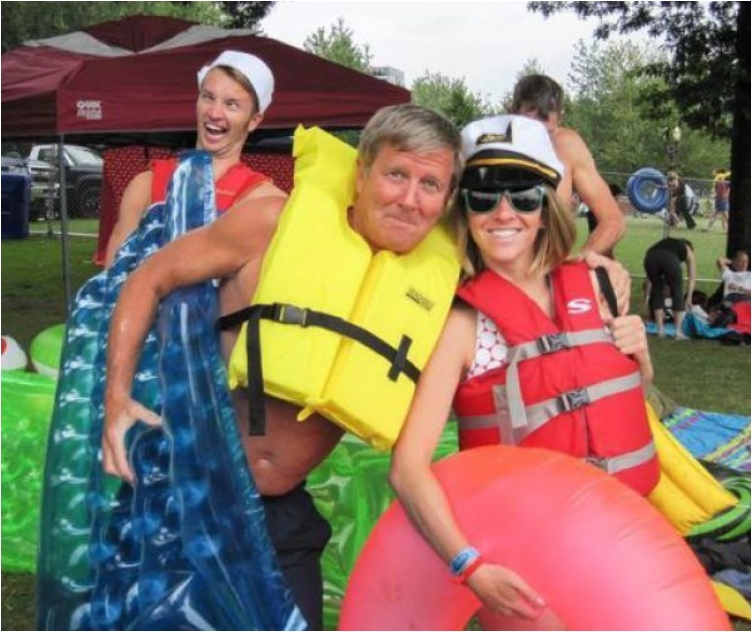 Honestly speaking, I don't believe this photo was photobombed. It looks staged. It is just that good and awesome. Congrats to whomever did it.
29. That Creepy Little Girl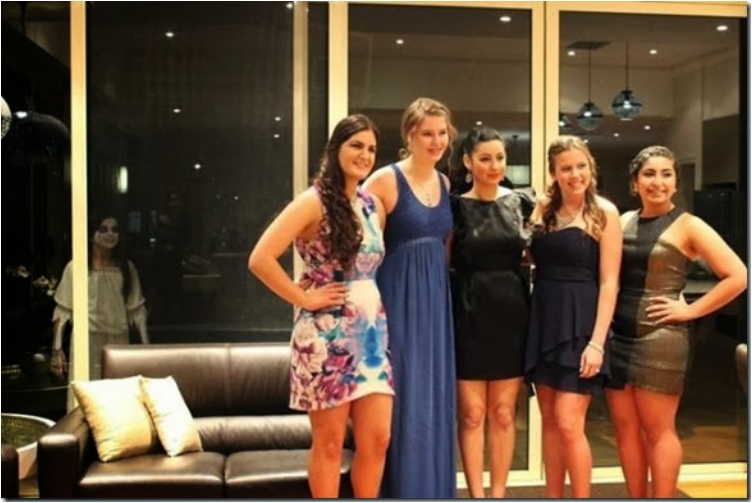 Who's to say that the creepy person in the back of a picture with beautiful ladies has to be a man? It looks even more fun and creepier when it is a girl. Every group of girls has that fun character, and this girl made sure she showed them just who that was.
30. Twinsies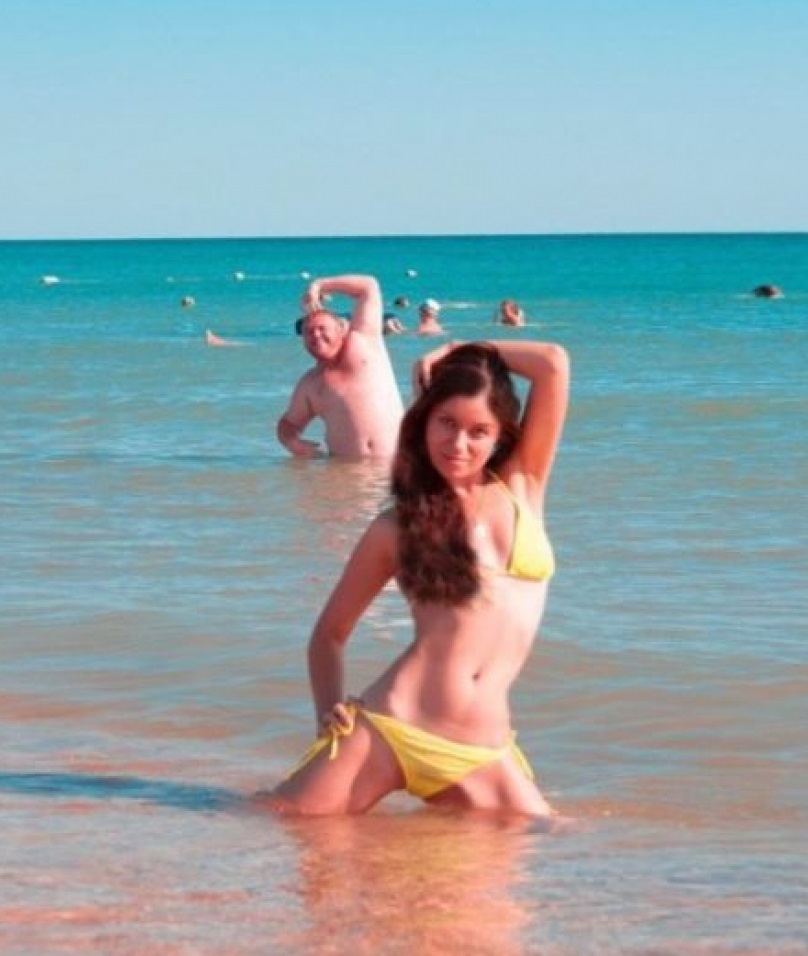 Honestly, I cannot tell the difference between these two. It's like identical twins. Ah, genetics!
31. Time for Departure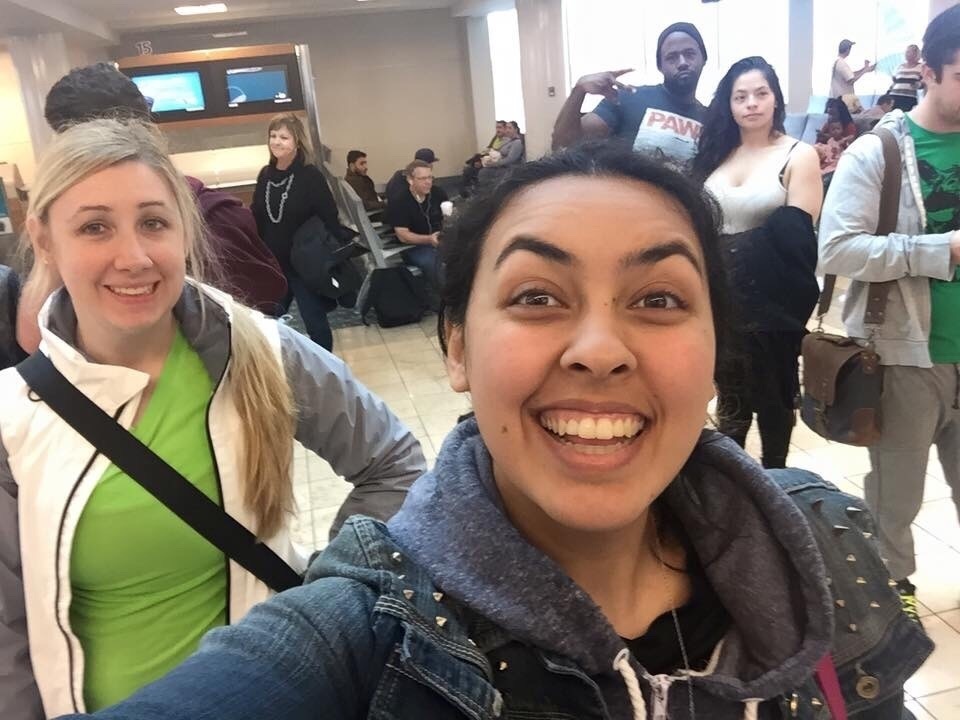 Goodbye from me as well. Have fun on your trip; hope you have a safe and pleasant trip, wherever you are going. Make sure to say goodbye to people taking pictures in the airport departure area.
32. Pop-Up Turtle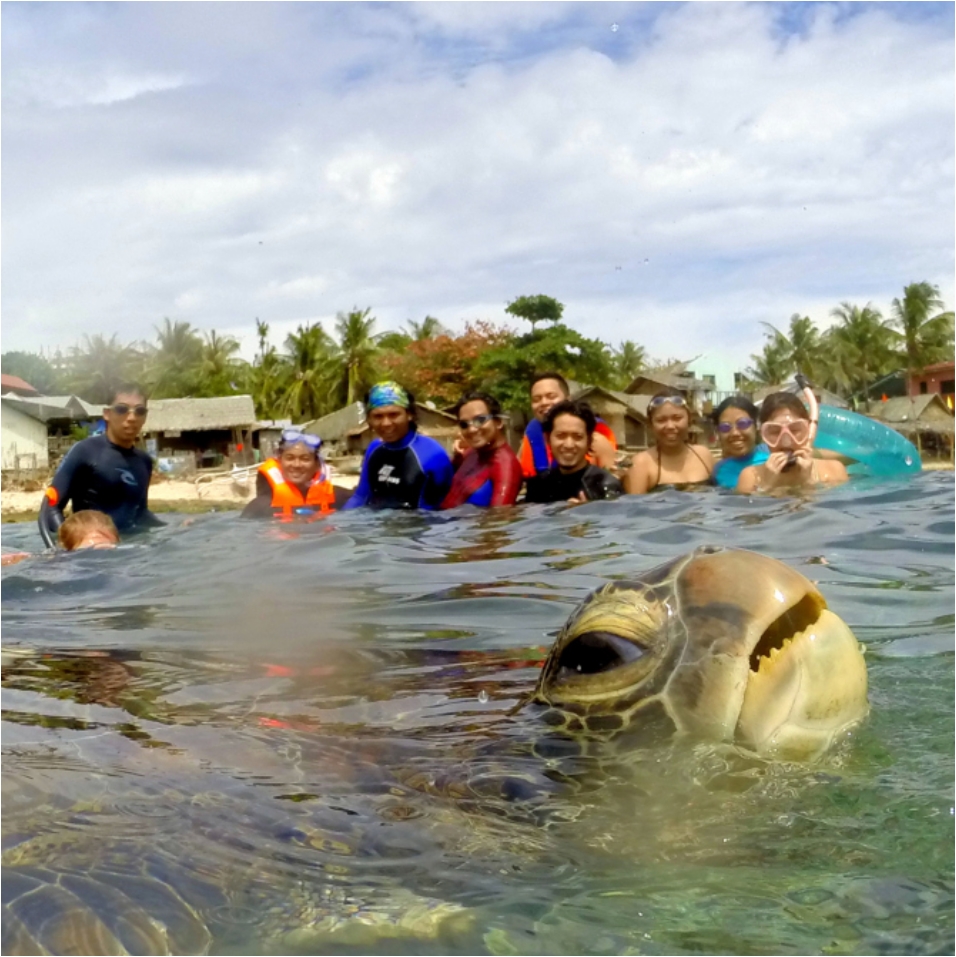 Well, when you go snorkeling, you are bound to find some rare and amazing creatures in the water. Like this turtle, for example. You asked for it, you got it! And this is twice as good a picture as the one taken inside with a turtle swimming around.
33. Jabba the Hut Photobomb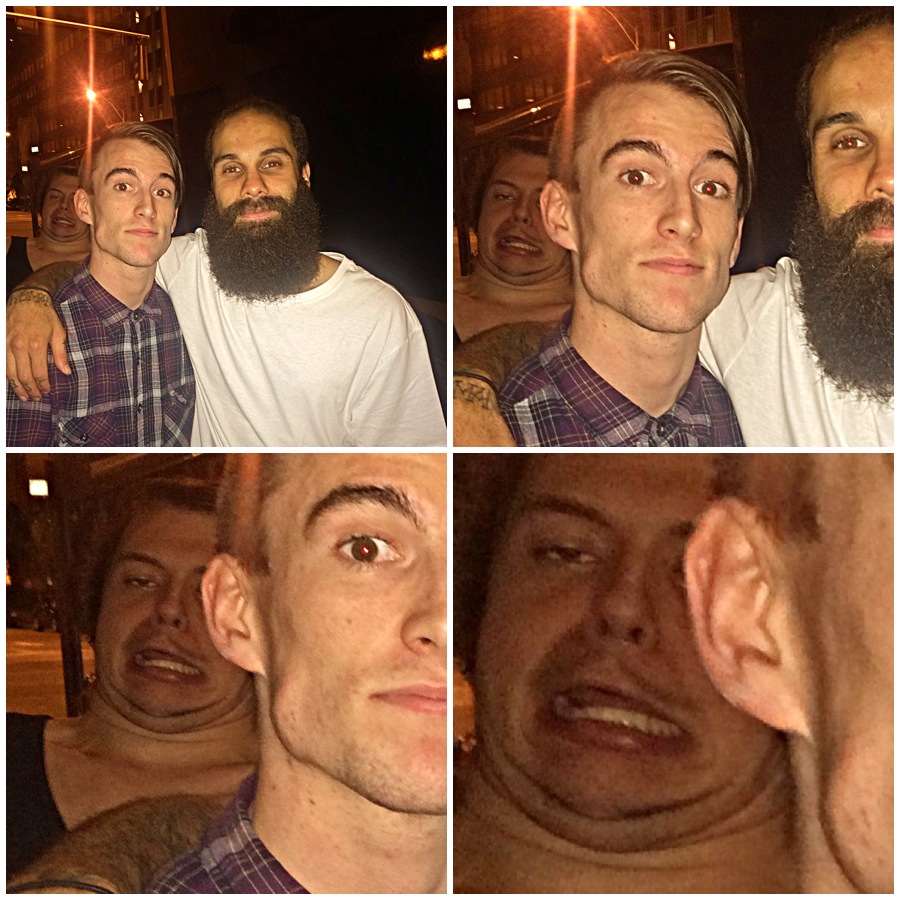 Two guys taking a picture of themselves together. Can it get any better? Of course it can. The guy behind thought so too.
34. Party Bomber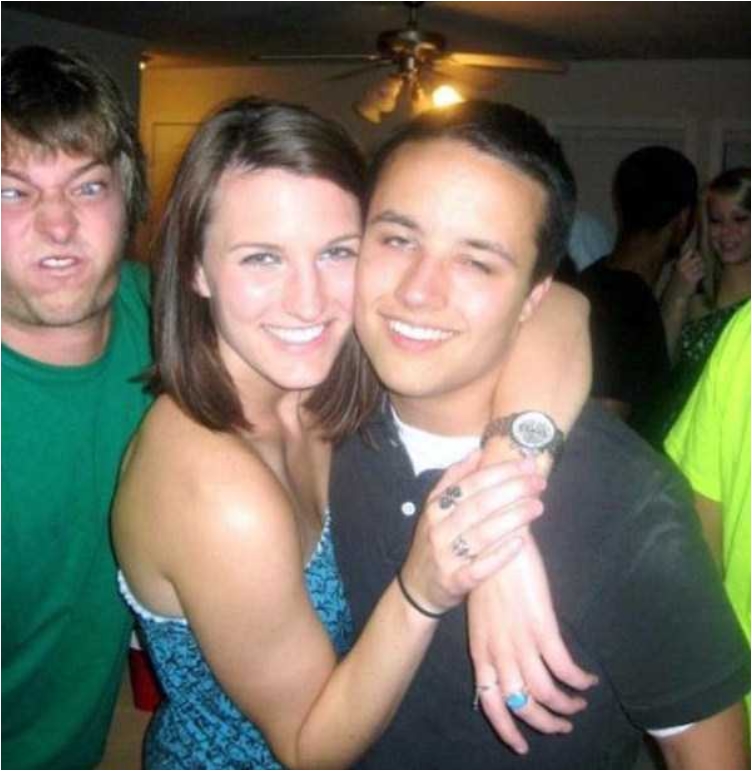 You can say that the guy with the girl is a photobomber too. I mean, look at his face. Does he look happy in the picture? Thank goodness for the photobomber, helping to make this picture funnier.
35. Beluga Got to Look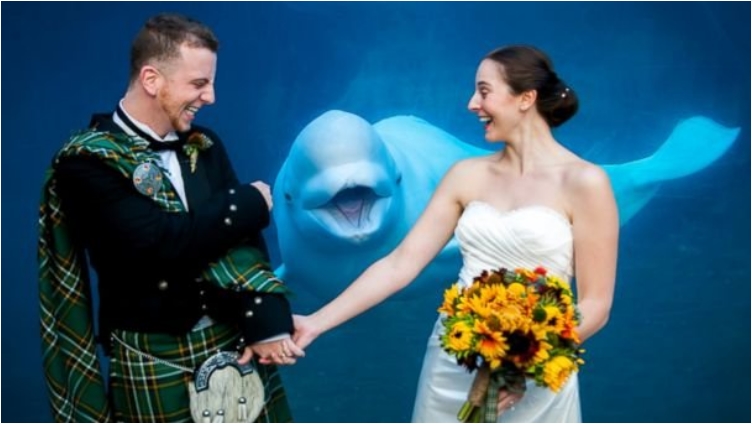 Another picture where you get what you wish for. You want a wedding photo in front of an aquarium? Well, someone ought to photobomb it. Good thing it was just a cute and adorable beluga dolphin, not some shark or anything.
36. Peace Out Grandma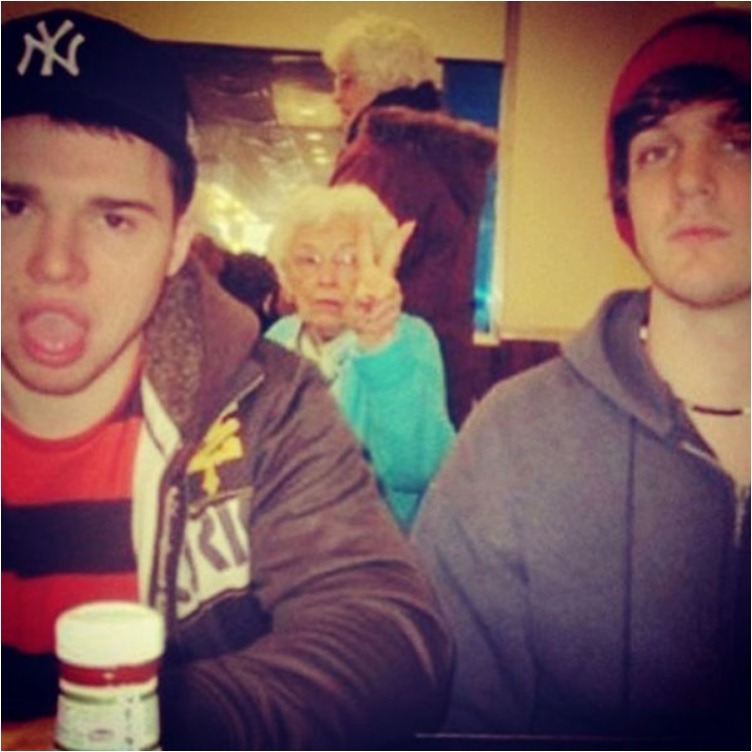 You are never too old to have fun! It has been proven over and over again, and this grandma is just plain awesome.
37. Guess His Nickname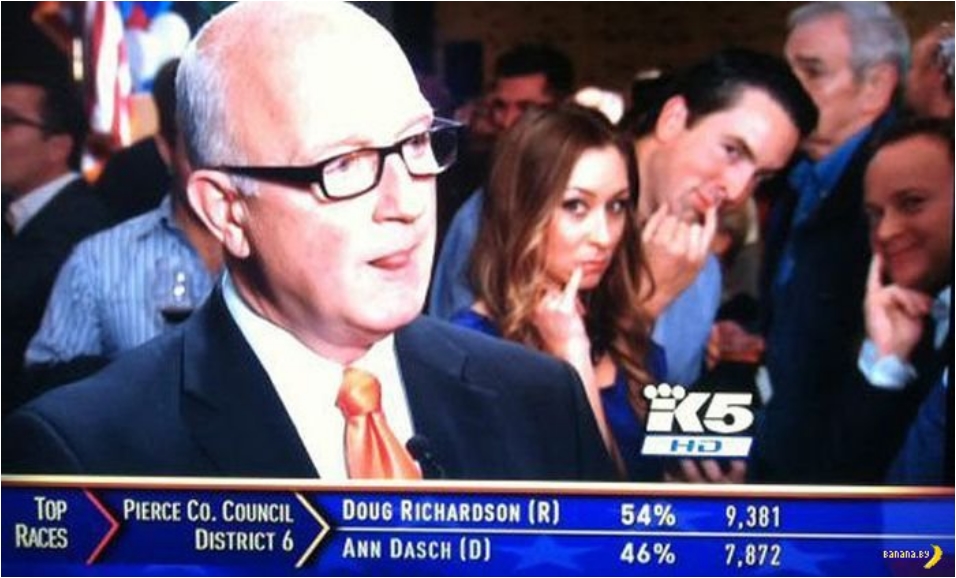 Not one, but three photobombers with the same gesture? You know you've done something wrong when three people decide to photobomb you.
38. The Grandpa Bomber
We had a grandma bomber, so it is only logical we have a grandpa bomber as well. I love older people who are still having fun. We need more of them.
39. When the Water's Too Cold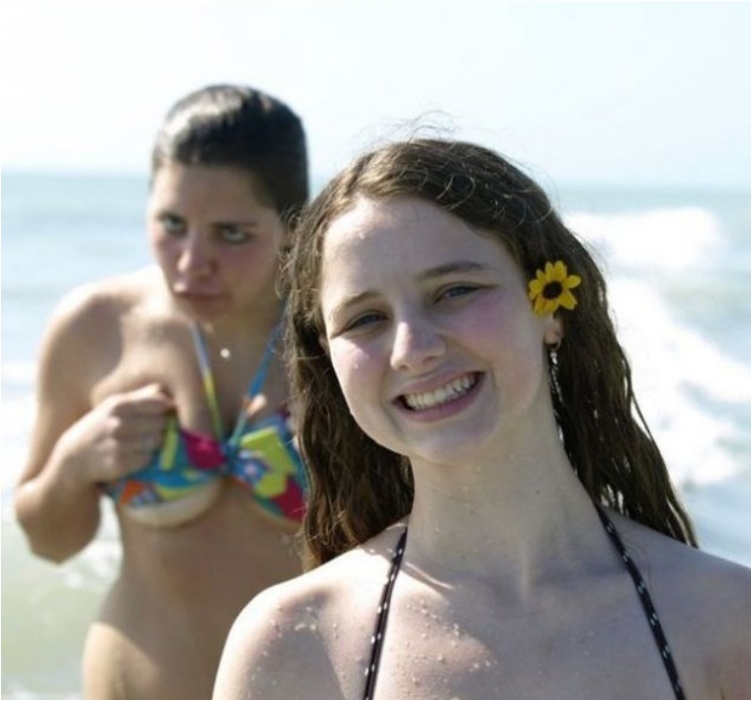 I don't know, I cannot decide which is funnier: the face of the girl behind, or the fact that her top is falling off. What do you think?
40. Bombs Away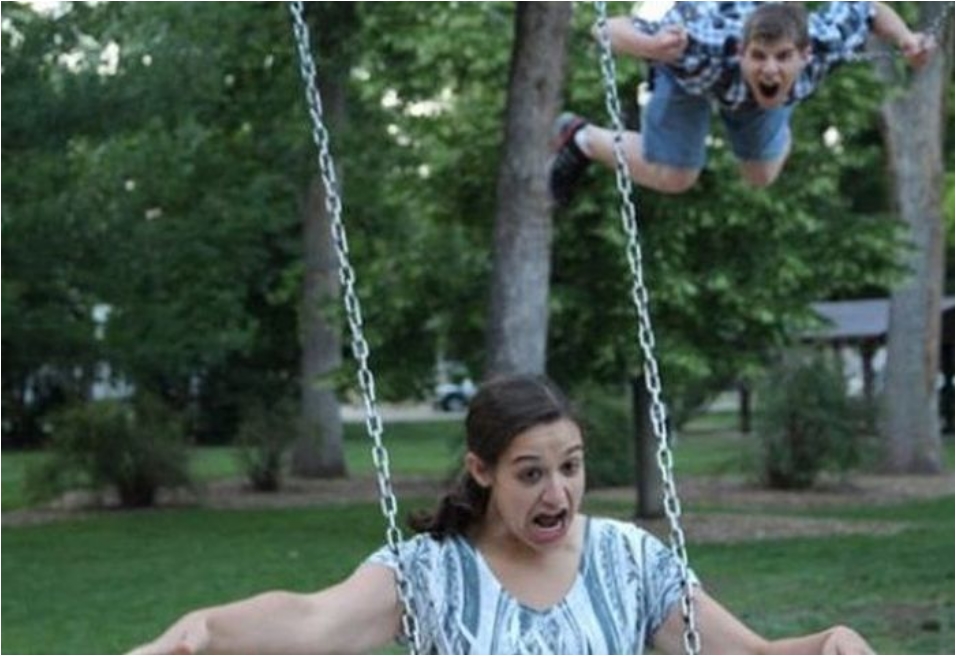 Okay, let's try to decide who the photobomber is here. Both have funny faces. Both look scared as hell, and both can qualify as one of the best photobombers in the history of photobombing.
41. Wait for Meeee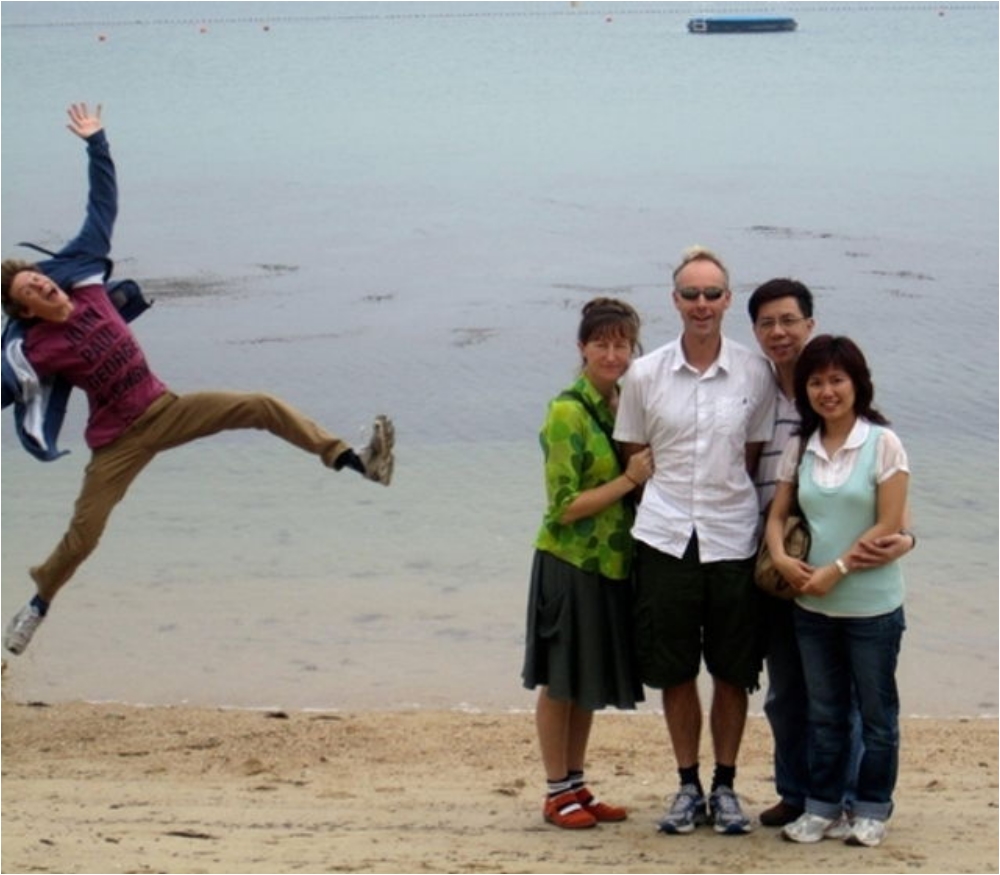 You left him behind, didn't you? Well, now he's coming back and is there to tell you that you cannot have a family picture without all of its members present. And a photobomber is always part of the family.
42. The Ninja Bomber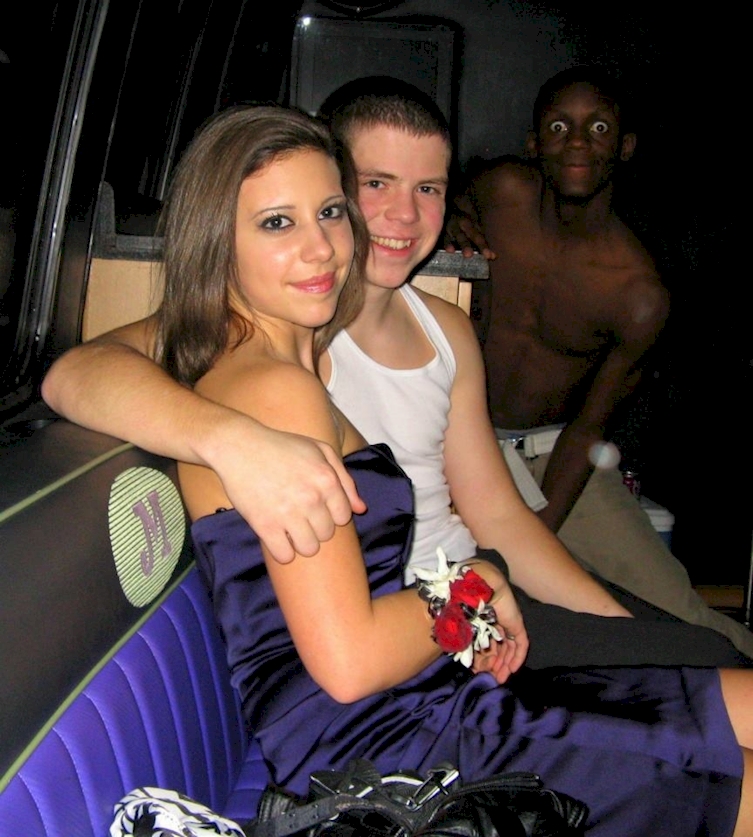 If there is anything more fun to photobomb than a picture of two beautiful ladies, it is a picture of a couple trying to look cute, adorable and wildly in love. You just cannot let them be!
43. Sandwich Bomber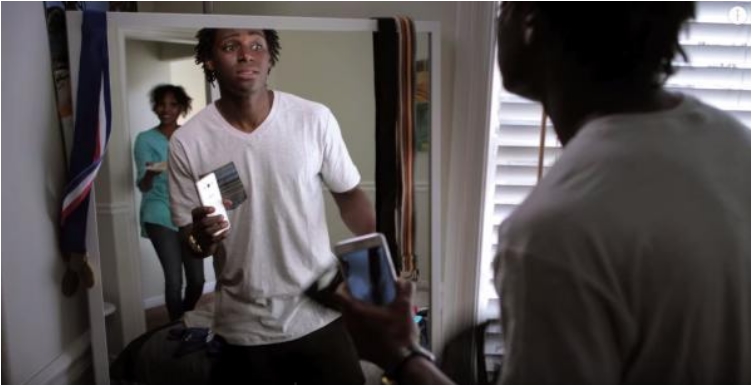 Oh sorry dear, I thought you wanted me to bring you your sandwich! Yes, I did, but couldn't you have waited for me to take a picture first? But you need to show what you eat on Instagram, don't you?
44. Pool Party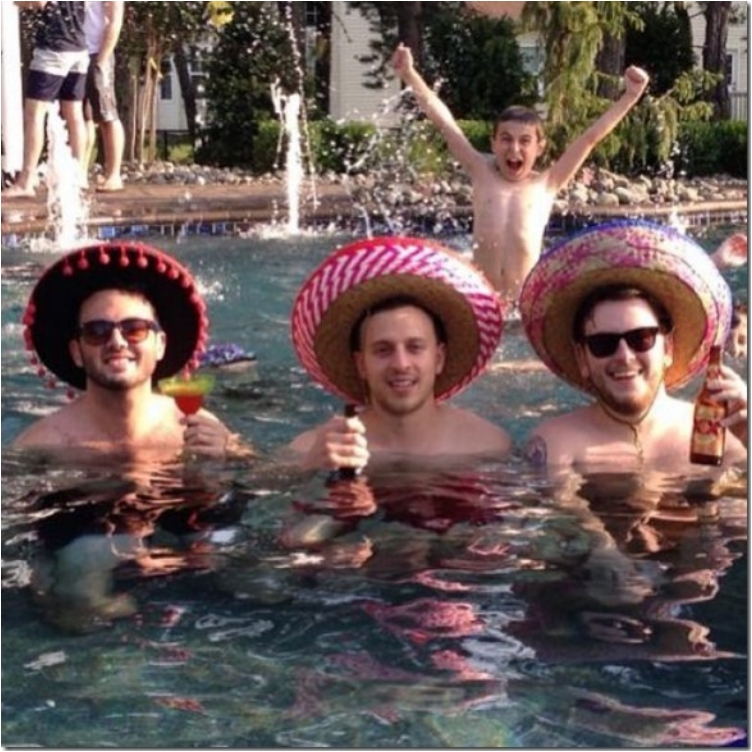 You can never be safe and secure with little kids in the pool. They are just so unpredictable. Who let the kids out? We need our pools for drinking beer and chilling out.
45. Nice Mani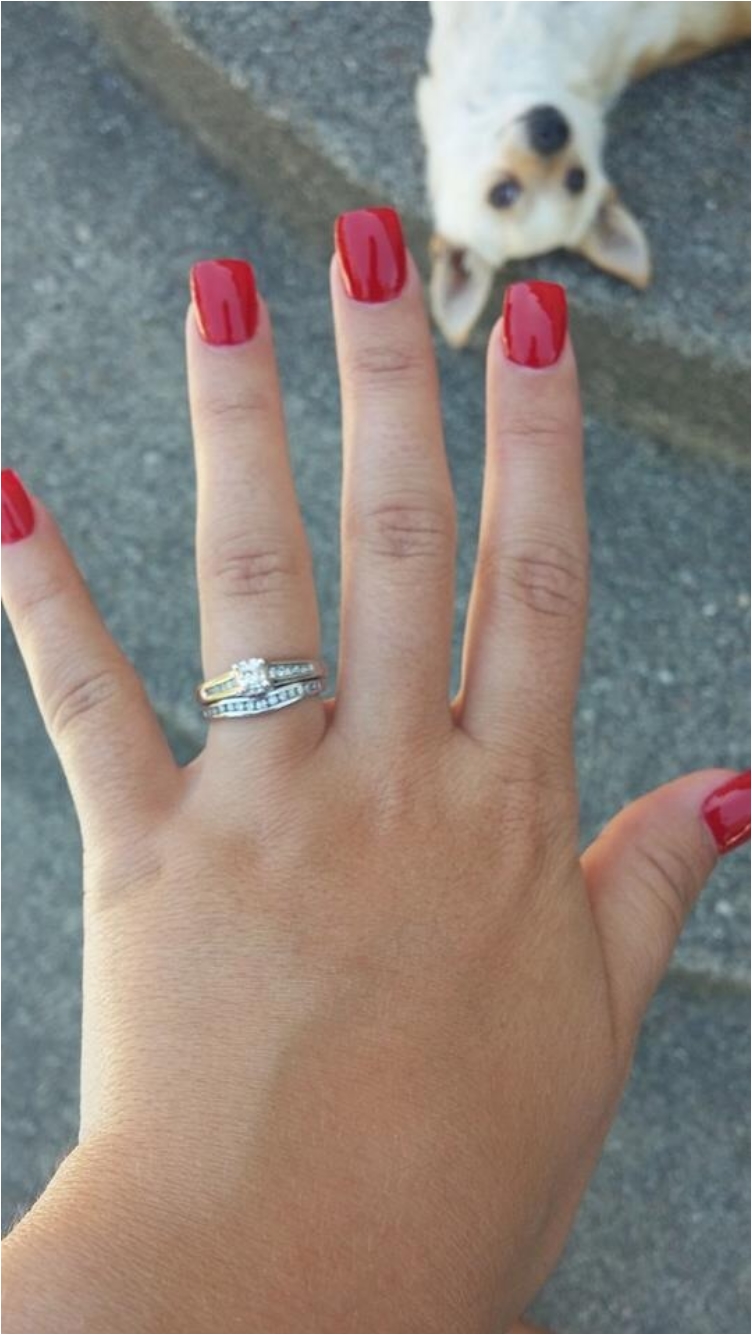 Even the dog is impressed. He's just waiting for you to pet him. But next time you want to take a picture of your manicure, pay attention to the road in front of you.
46. Backseat Bomber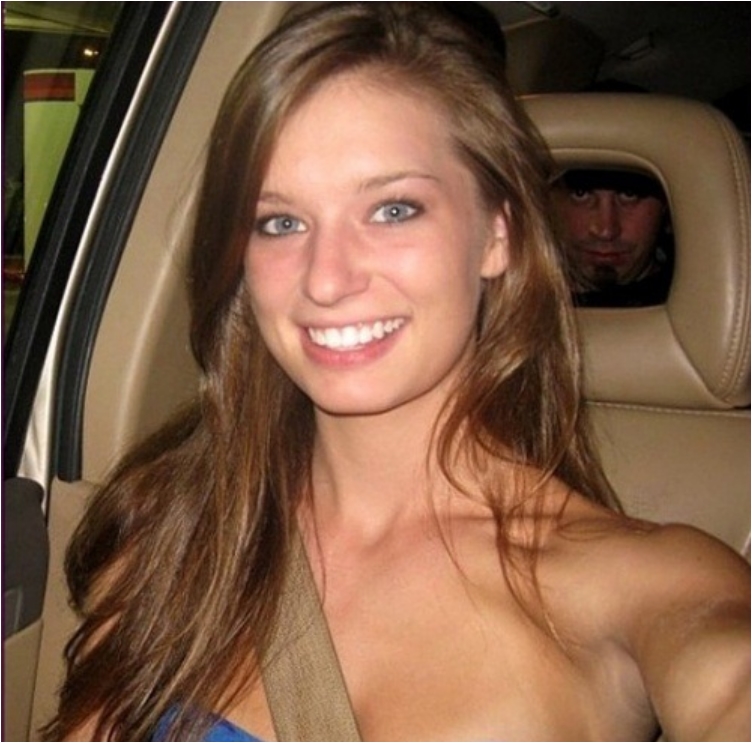 I cannot understand girls, or people in general, trying to take a selfie while driving in the bus, car, or airplane. What is the point of that? "See me, I am going on a road trip." Well, we saw you.
47. Why He Got All the Girls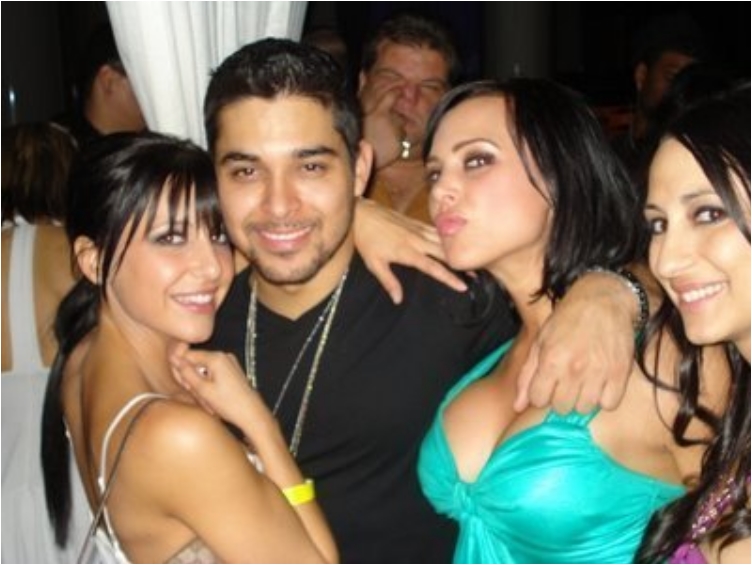 Yes, jealousy is one of the main reasons for photobombing. Why should he/she have all the fun? I want to be part of that as well. That applies to any scenario!
48. Train Bombed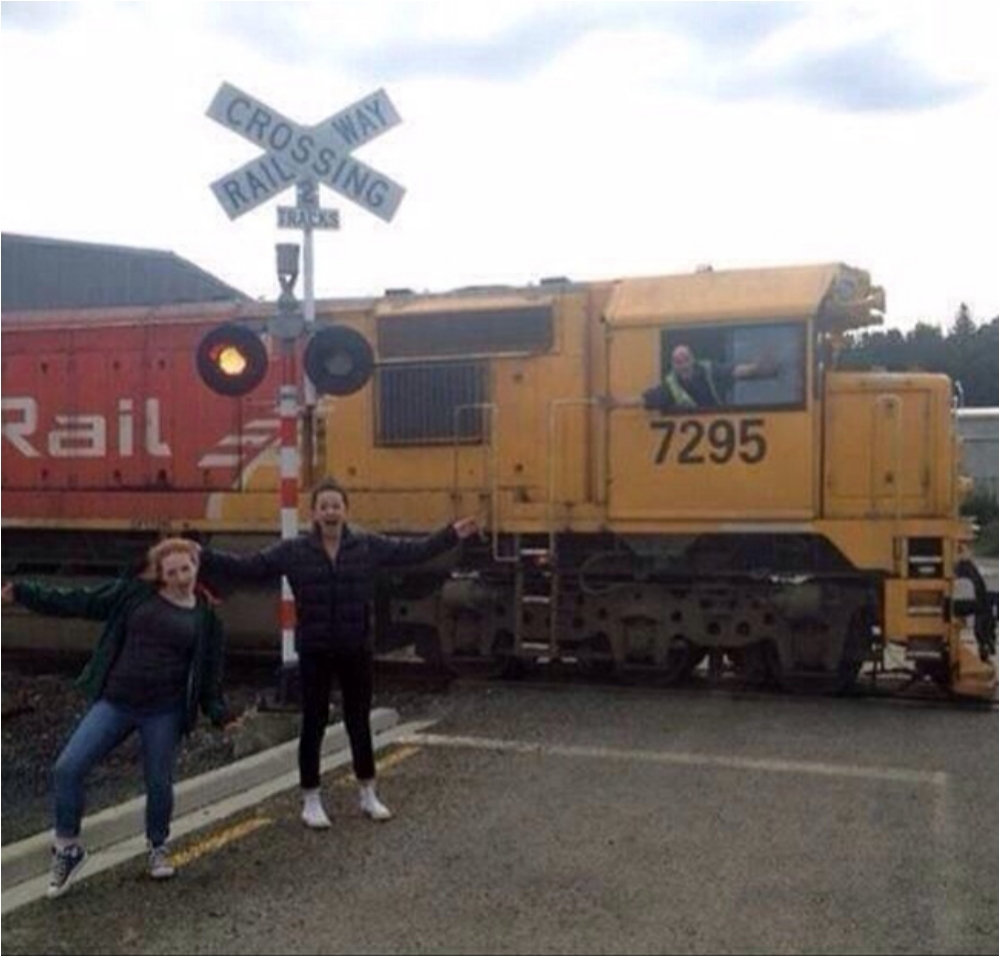 Ten points for the train conductor. I bet he noticed the girls from a mile away, and he decided "Hey, I can make their picture better."
49. Cutest Way to Ruin a Christmas Family Photo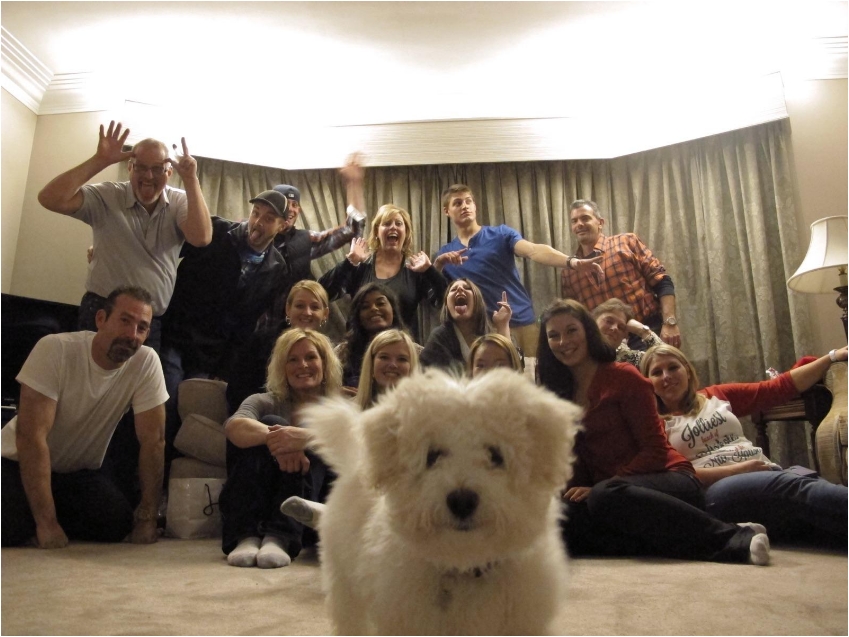 Who let the dog out? Seriously, who let the dog out! Weren't you supposed to pet him while we were taking the picture? But Mommy, he wanted to see what that red flash was. Well, at least we can say that this is definitely one of the cutest Christmas pictures.