"Flexin' in My Complexion," her clothing line says it all.
Eleven-year-old Kheris Rogers from California experienced extreme bullying for the common reason of having a dark complexion. But instead of drowning herself with self-pity and resorting to depression, the insults inspired her to stand up for her own.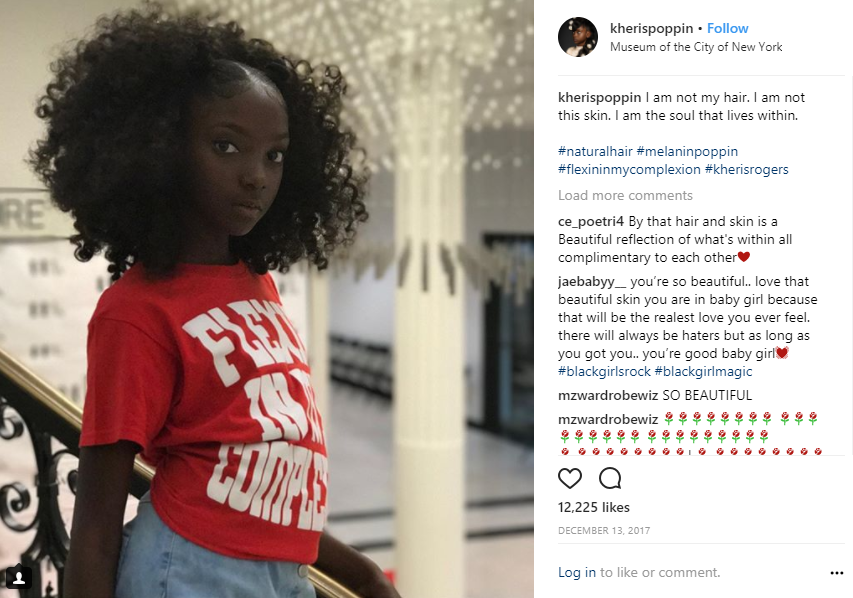 Enduring the Bullying
Rogers was insulted, mocked and harassed merely for being dark-skinned.
"I've been bullied a lot, like in the first grade. I went to school with just four other black kids," Rogers said on an interview.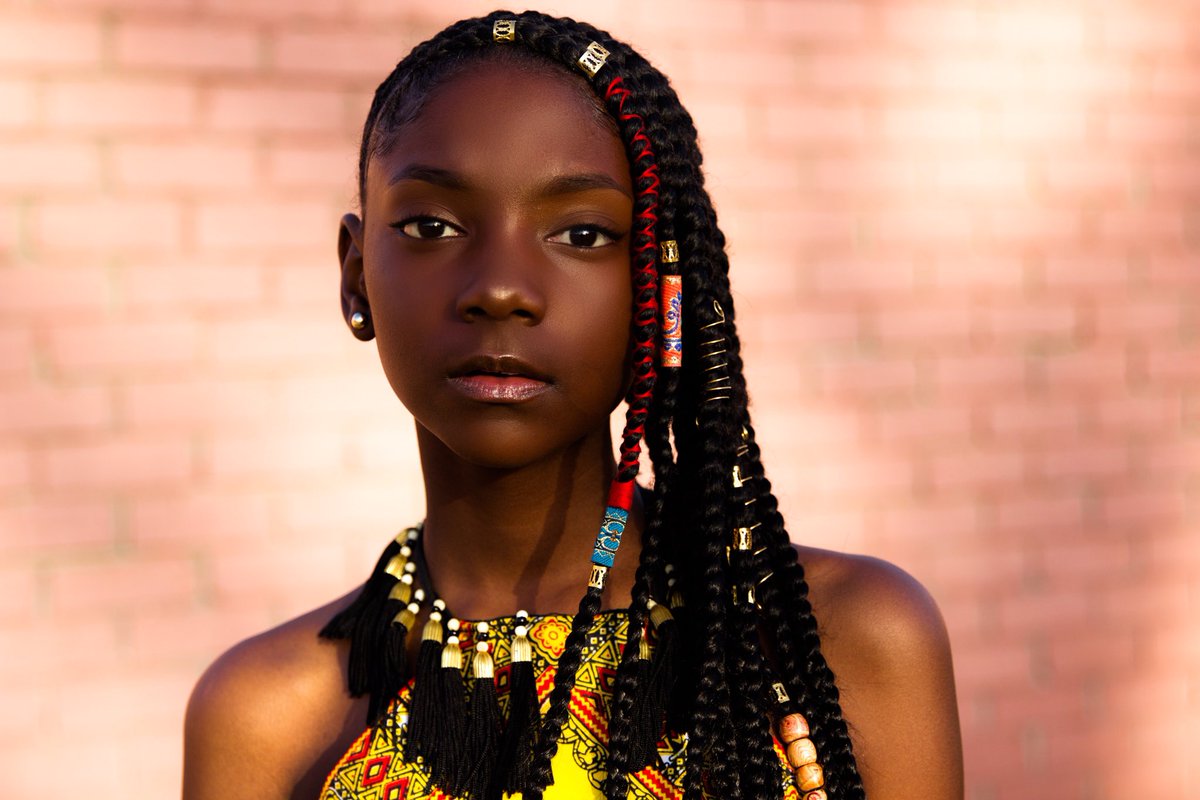 She also said that her feelings were hurt every time some kids would refuse to play with her on the playground. Thinking, if she looked like them they would have acted a little nicer.
"And kids used to bully me because they weren't used to my skin tone. There was an incident with a teacher and we had to draw ourselves. She gave us a black crayon instead of a brown crayon, and I was really upset," she added.
The Tweet That Changed Her Life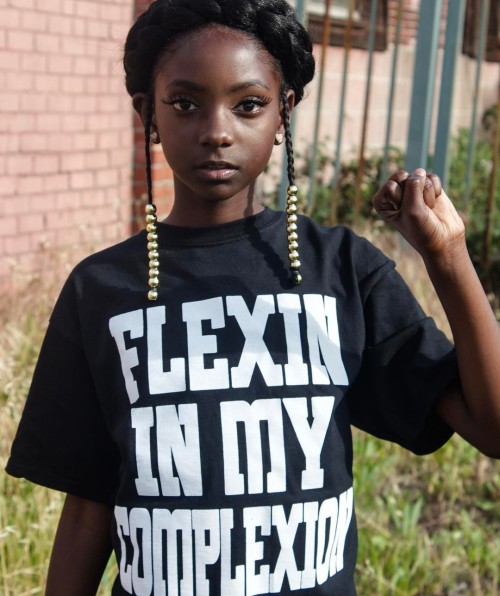 After years of allowing people throw harsh words on her, Rogers started to combat colourism through a clothing line named, "Flexin In My Complexion."
This started when her sister 22-year-old Taylor Pollard posted two pictures of Kheris on Twitter to brighten up her day. In it she wrote:
"My sister is only 10, but already royalty," with the hashtag #FlexinInHerComplexion.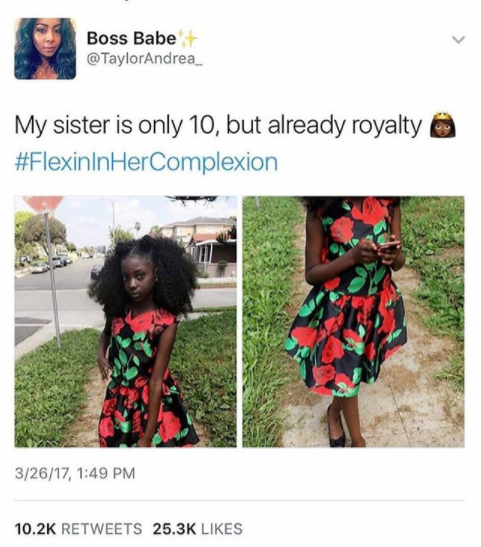 The tweet which instantly went viral with more than 83,000 likes, inspired a lot of people on similar bullying situations. People called her "pretty," and "gorgeous" on social media which made her realize that she can really flex in her complexion.
One user tweeted:
She is beautiful and so are you!! Great job sis. Keep uplifting your lil sis. She's killin the game.

— dennine williams (@dewiller) 24 May 2017
Launching Her Clothing Brand to Combat Colourism
Through the support she got from people on social media, Rogers launched her very own clothing brand "Flexin' In My Complexion." All of her shirts printed the same statement on them to spread a message.
Recently, her shirts were shown at the New York Fashion week during the Harlem show. Also, celebrities as Drake and Lupita Nyong' o wore some of her designs.
Her Advocacy
Aside from saving money for her college education through the brand, Rogers wanted to share her new found confidence with other victims of bullying. She aims to serve as an inspiration for people to not be limited by how others regard dark-skinned individuals.
She once captioned one of her Instagram posts: "Wonder Woman has me feeling like girls rock… but this complexion has me feeling like I can rule the world."