Born in 1989, Cassandra become famous in 2015 when she embarked on a journey to become the first woman to visit every country. When someone visits more than 50 countries, we marvel at his/hers achievement. But what when a woman visits all 193 countries recognized by the United Nations, plus Kosovo, Palestine, and Taiwan?
Her journey lasted from July 2015 to February 2, 2017. During her trip, she spoke to 16,000 university students in 40 countries and acted as a peace ambassador for the International Institute of Peace Through Tourism. She was criticized during her trip for taking a large number of flights, and spending little time in each country. She did, however, planted trees to help offset her carbon footprint.
And if you thought her trip cost millions, think again. The trip around the world cost around $110,000, and she raised the money through her blog, Expedition 196.
Before she embarked on the journey, Cassandra appeared on the reality television series Naked and Afraid in 2013. Officially, she holds two Guinness World Records: "fastest time to visit all sovereign nations" an "fastest time to visit all sovereign nations by a female".
She is also the youngest American and youngest woman to visit every country, having visited all countries at the age of just 27 years. With that in mind, here are some pictures of her journey.
1.World traveler
Let's start with a picture of Cassandra empowering women and giving them the support to start their own journey. Every time you finish a journey like the one Cassandra did, you serve as a role model. And the best thing to do in such case is inspire others.
2. Taking the flight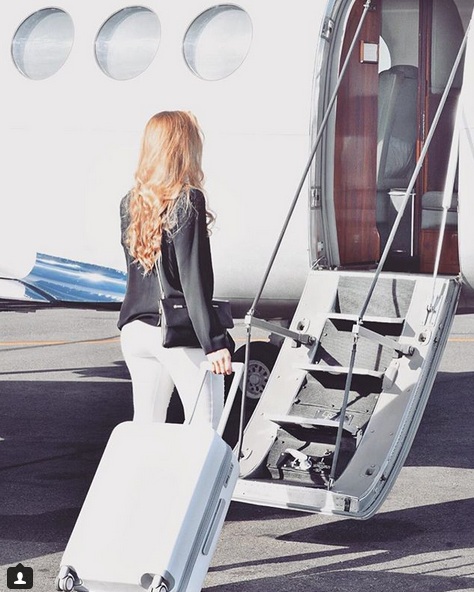 Cassandra was criticized during her trip for taking a lot of flights. But that was necessary so she can finish the trip faster. After all, planes are the fastest way for traveling nowadays. At least until scientists come up with a way to teleport ourselves from A to B.
3. Documenting everything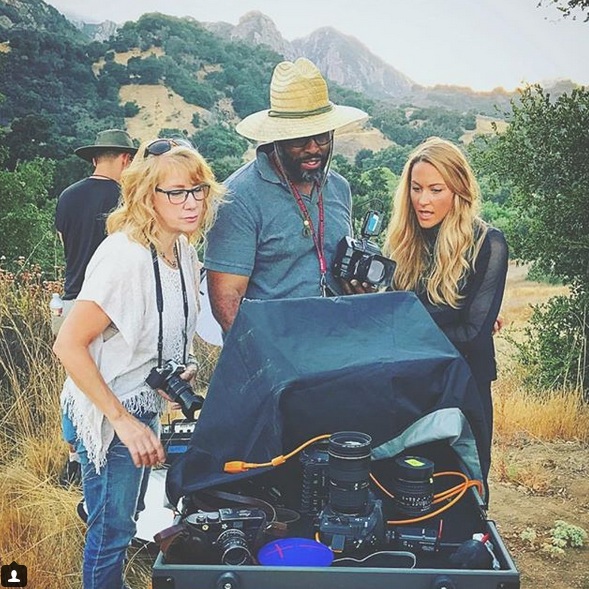 One thing De Pecol did was document everything. She ran a blog through the journey, and answered to critics there. She also posted pictures of some of the places she visited on her Cassandra De Pecol Instagram profile. It was a great way to feel included in her journey.
4. Time for relaxation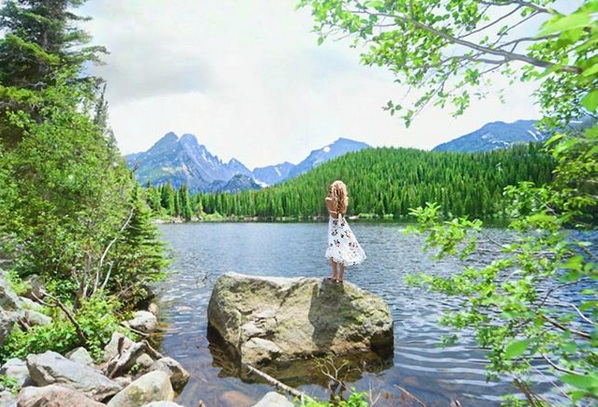 A lot of people think traveling is relaxing. But being the first woman to visit every country can be stressful. The rush is killing you. And in the same time, you are a face everyone knows and people are judgmental. With so much criticism coming, Cassandra had to found a way to relax and let her mind go. Luckily, traveling around the world will bring you to some beautiful nature and greenery.
5. Staying fit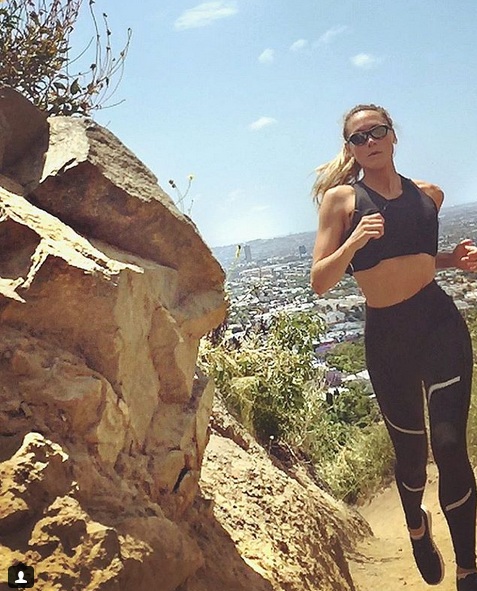 A lot of people asked Cassandra how she managed to stay fit while traveling. Well, she was kind enough to share her tips. Some of those include eating fresh vegetables and fruits, and not being afraid to experiment with something you haven't tried. Also included, drink a lots of water, and of course, walk everywhere. Traveling allows you to walk and explore cities. And when you get some time, exercise in your hotel room for 10 to 15 minutes.
6. Planting trees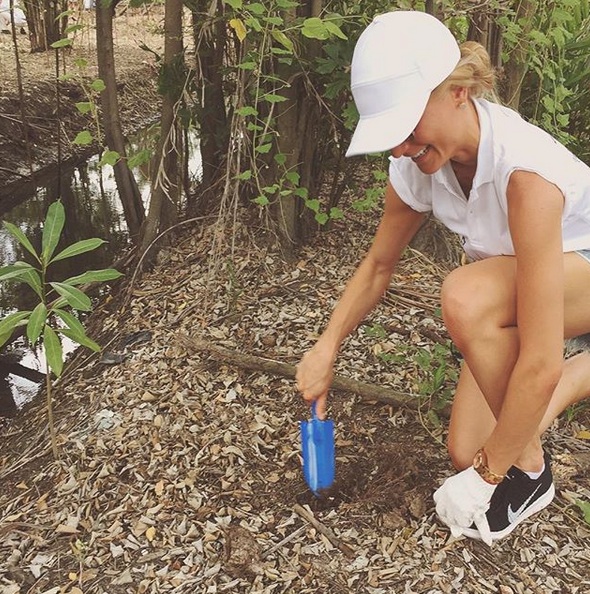 People criticized Cassandra for taking a lot of flights, and that she didn't care about her carbon footprint. But the opposite was true. During her trip, De Pecol made an effort to plant trees in almost every country she visited. Here, she is pictured in Bangkok as part of her effort in regenerative tourism. She planted 440 trees there.
7. Power for power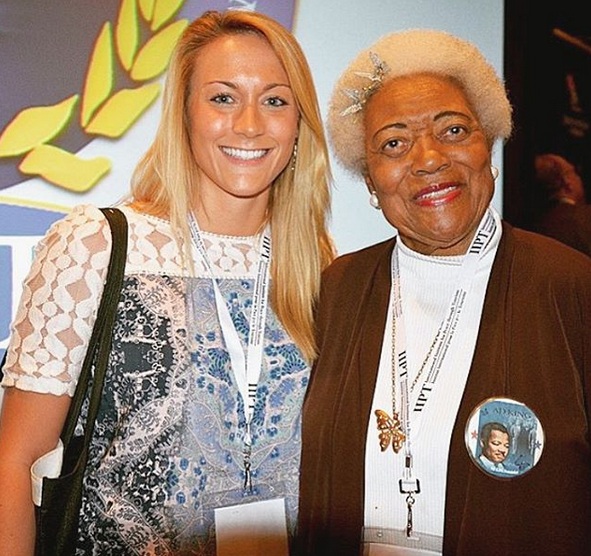 Being the first woman to visit every country, Cassandra met a lot of interesting people along the way. She also met a lot of inspiring people. She says that she is "not interested in power for power's sake, but I'm interested in power that is moral, that is right and that is good". Inspiring people was a big aspect of her traveling arrangements.
8. Educational purposes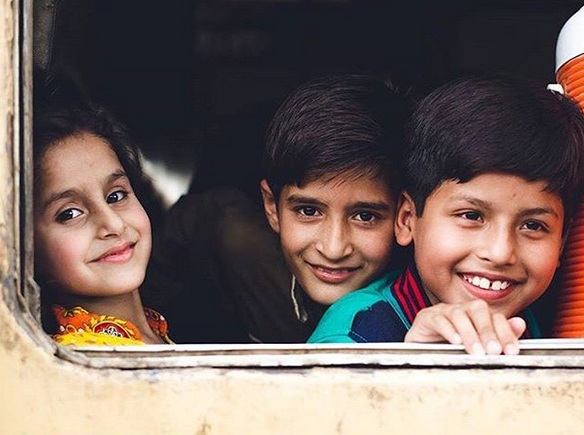 Her trip could be described as the Cassie De Pecol Documentary. She says that two to five days is more than enough in a city, or in a country for that matter. During that time, you get to taste the local food, and learn from the locals. She explains that her expedition was not a trip or a vacation. It was neither a nomadic experience. She had a mission, and that was to film an educational documentary that can be used in high schools and universities.
9. Hanging with the crew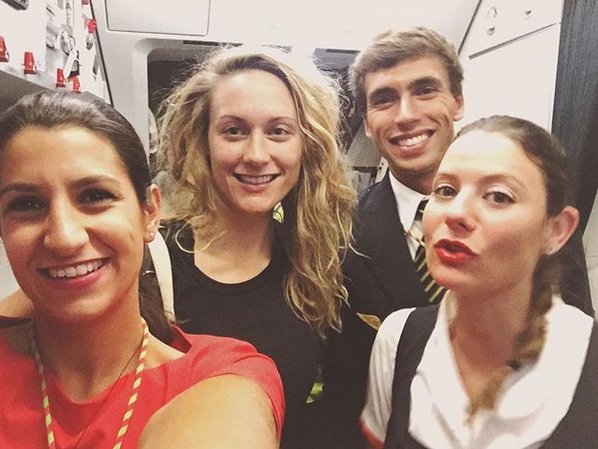 When you spend almost two years traveling the world, you take a lot of flights. And basically, the crew becomes your friends and family. During her travel, Cassie met some crew members more than once.
10. More passports needed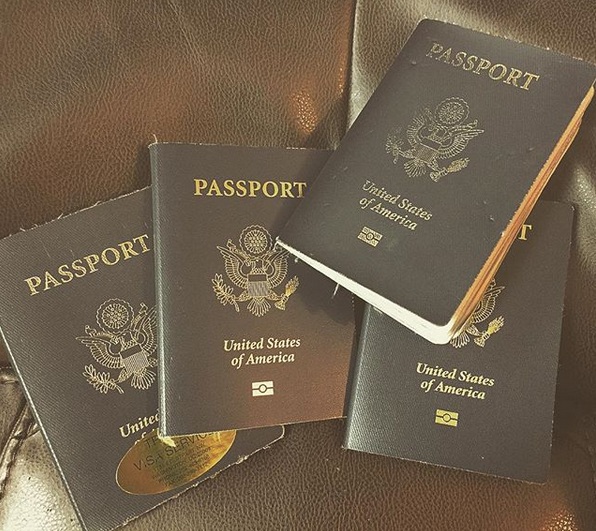 During her trip around the world, Cassie used more than 4 passports in order to finish the journey. That is a lot of stamps. For some people, having more than one passport filled with stamps is an achievement, and even a goal for life. Cassie managed to fill more than 4.
11. Be bold for change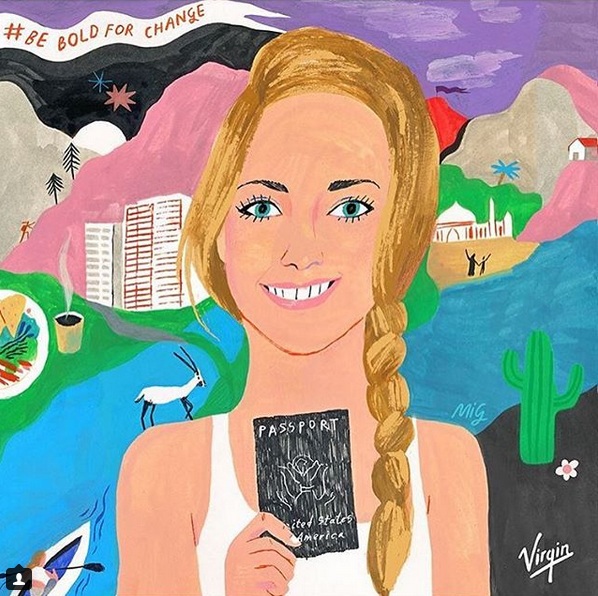 A lot of women have traveled the world. A lot of women have visited more than 50 countries. But only Cassandra can say she is the de facto first woman to travel the world. She was inspired by a number of characters for her journey, one of them being Amelia Earhart, an American aviation pioneer. Same as Amelia, Cassandra broke barriers in a male dominated world.