A family got evicted from an apartment and brought everything with them except for the most special and loving one — their pet. The property manager heard cries inside the emptied apartment and went in to discover that they left a dog tied under bathroom sink for weeks.
Autumn Doesn't Deserve Any of This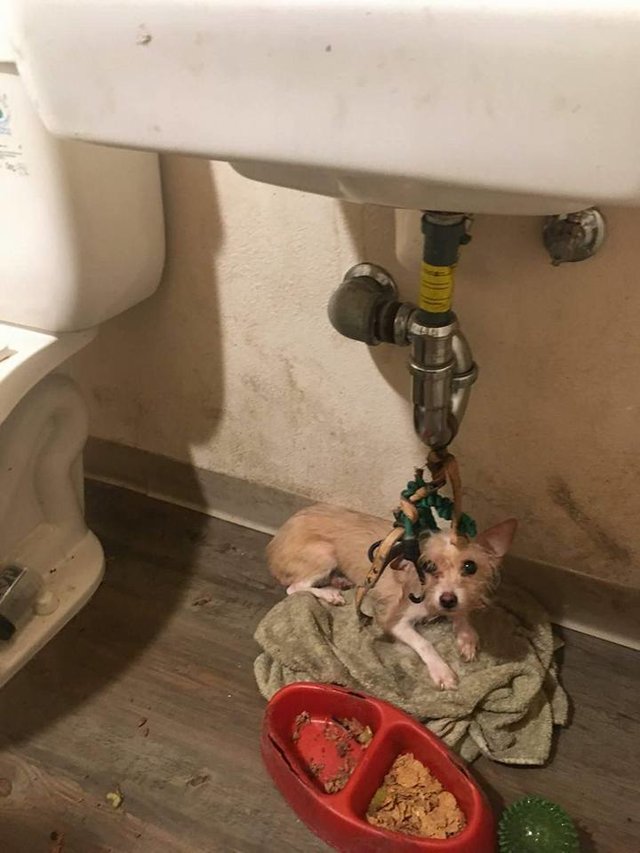 This is so heartbreaking!
Instead of taking the dog with them, who was later named Autumn, they have decided to leave him starving under the sink. He was even tied and had nothing but a bowl of Raisin Bran.
The poor pooch was so scrawny and weak, waiting for people to discover him or he will die of hunger.
It has been more than a week when someone found her. She was in extreme pain for suffering a neck injury caused by being tied up.
The property manager realised her need for professional veterinary care due to her condition. He posted the need on Facebook and pleaded for someone to take her. Fortunately, Kate's Rescue for Animals took the step and agreed to provide for her recovery needs.
Helping Autumn Recover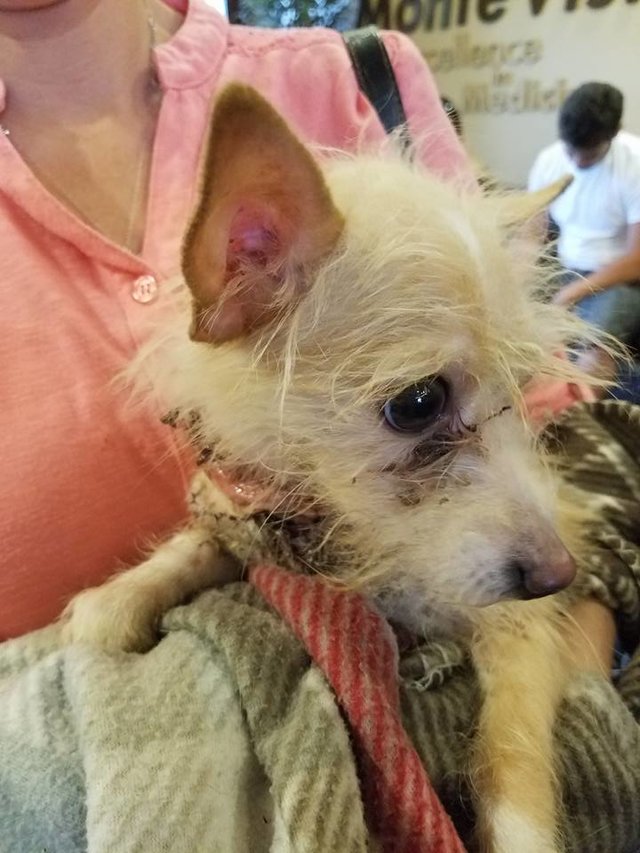 When they went to the property manager to fetch her, a rescue volunteer immediately sent her to Monte Vista Small Animal Hospital. The medical staff carefully cut off the heavy collar.
After the initial examination, they had to perform an operation on the open wound on her neck so she can live.
The tiny pup needed to go through all these due to abandonment.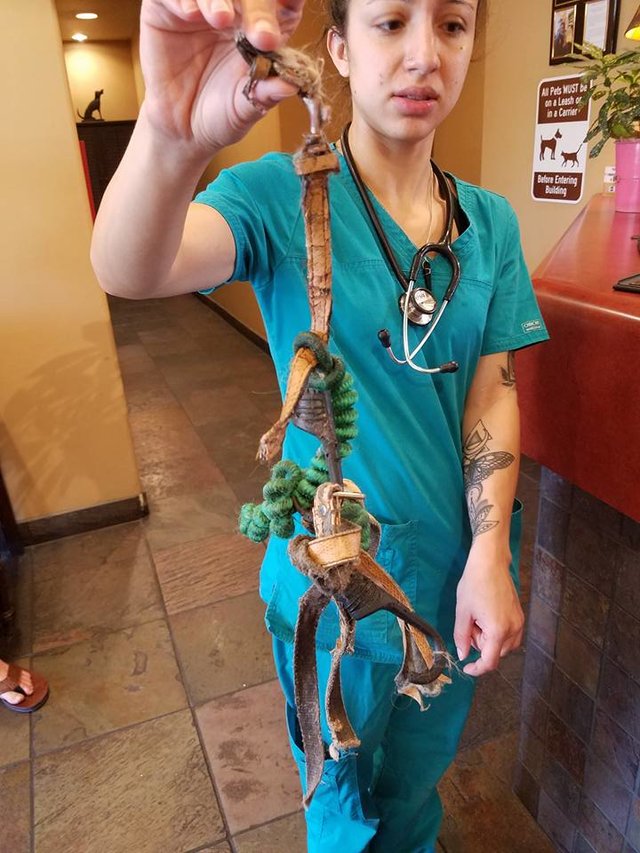 This heavy and metal makeshift dog chain caused her injury. Not because the family tied her up for a week, but because they apparently tied her up for much, much longer than that.
Despite these challenges though, Autumn is still a sweet little dog. She wanted nothing more but cuddles and care from the new friends she met. The cute pup loves it more when they hold her!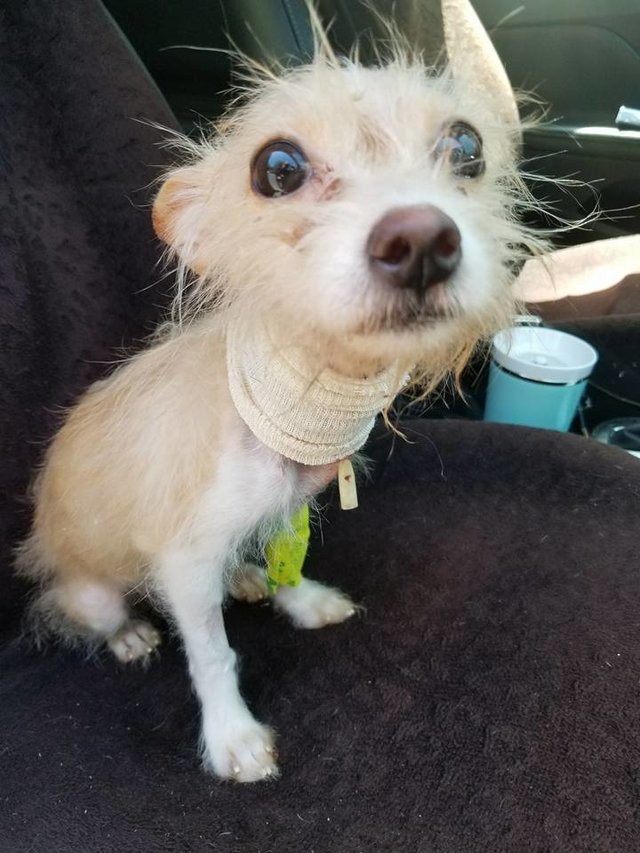 "She is super sweet, and loves to be held because she's been neglected for so long," Kim Dunn, a volunteer with Kate's Rescue for Animals, said.
With all the prayers she got, Autumn miraculously pulled through the operation. After just a few hours, she showed signs of feeling so much better. The staff were surprised and overjoyed to see her like this.
Although she had a fever a day or so later, she quickly recovered. Autumn is now safe and is continuously recovering with her foster mom, Christine Schamber.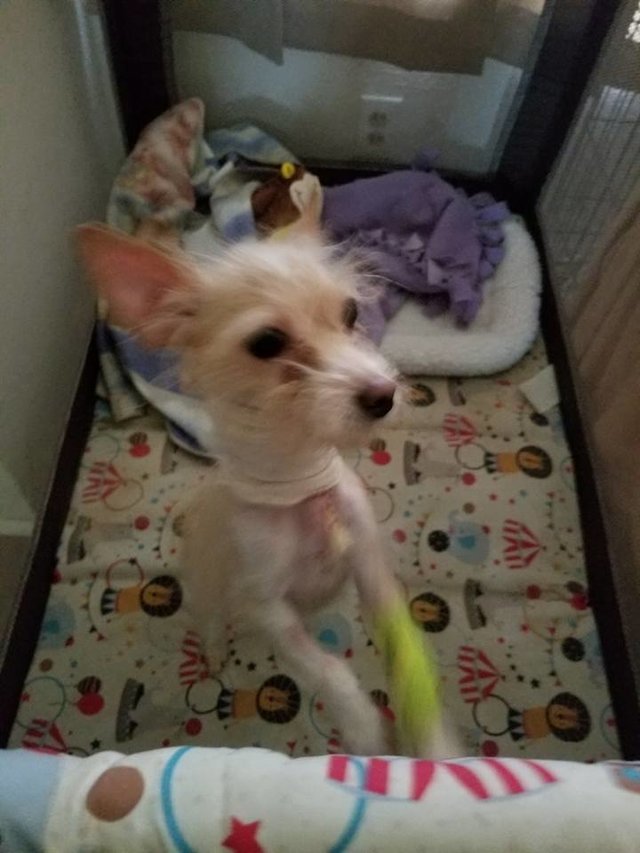 While Autumn is adjusting back with people, she can't be around other dogs yet. Her trauma probably soared to a high level so she needs enough time to recover.
Thankfully, Schamber is taking great care of her. She can't wait to introduce her to her foster siblings soon!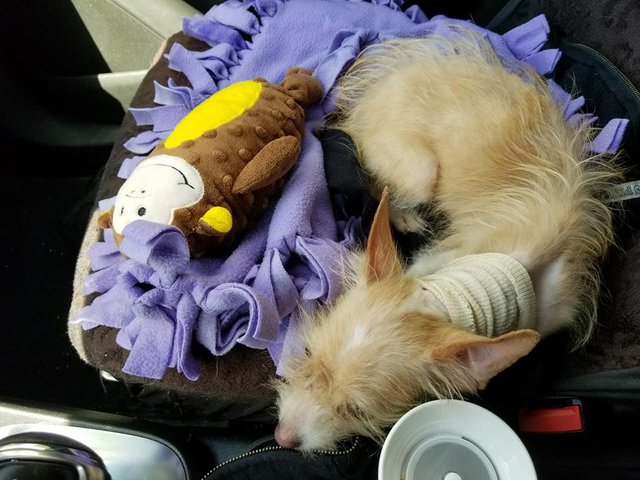 Autumn's shining personality never determined how much she has gone through.
Without a doubt, her forever family will be so blessed to have her. Something the abandoned clan missed and ignored.