Sometimes, it takes cat-ness to be an internet sensation! Here are 15 of the world's most famous cats popular for being extremely unique.
1. Venus the Two-Faced Cat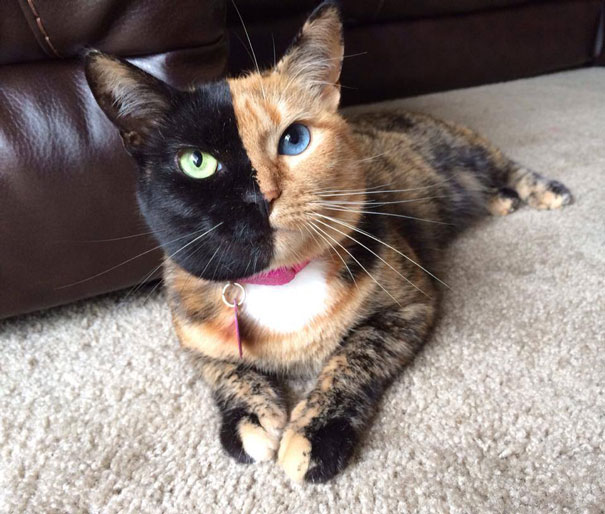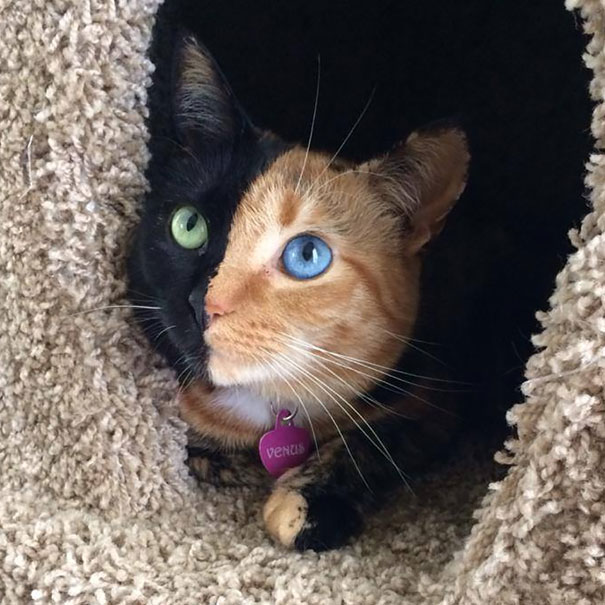 With a single glance, you can understand why Venus is special and famous. One half of her face is solid black with a green eye—the other half has typical orange tabby stripes and a blue eye.
She has an extremely rare condition called "chimera." This means that her cells contain two types of DNA, caused when two embryos fuse together.
2. Lil Bub, the Perma Kitten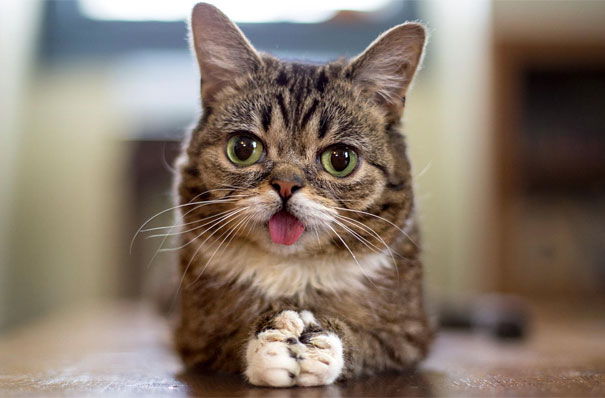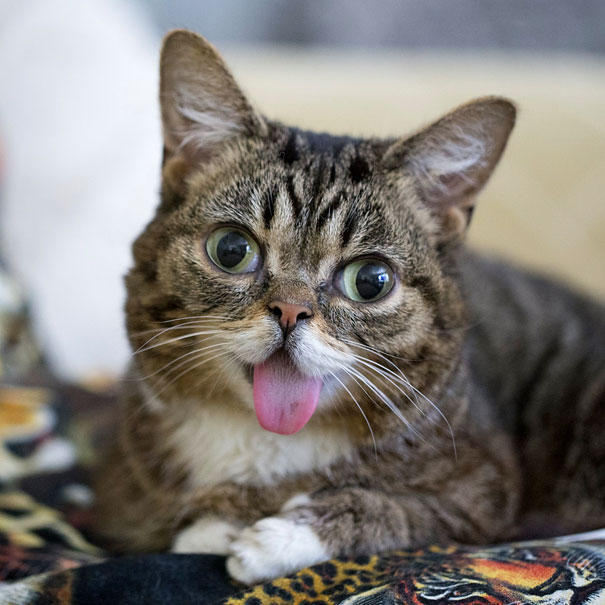 Bub was born with a plethora of genetic defects. She is called a"perma-kitten" for having an extreme case of dwarfism, which means she will be kitten-sized her entire life.
Also, Venus' lower jaw is significantly shorter than the upper jaw, and her teeth never grew in which is why her tongue is always hanging around.
The perma-kitten also have extra toes to make her more special.
3. Honey Bee, the blind hiking cat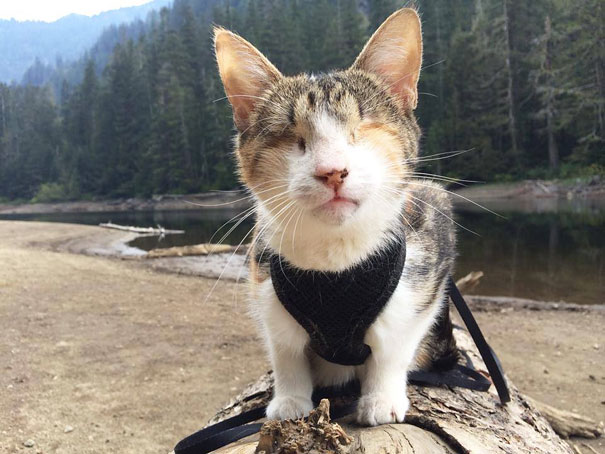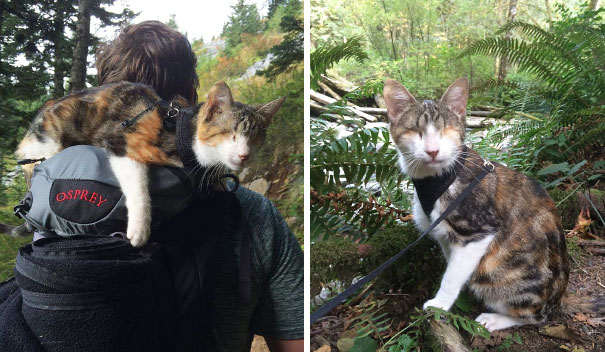 Honey Bee is a one-of-a-kind kitty for bravely exploring the paths and trails of the park around Seattle despite having no eyes to see. She loves the sound of water and the smell of nature beneath her feet.
4. Tardar Sauce, the Grumpy Cat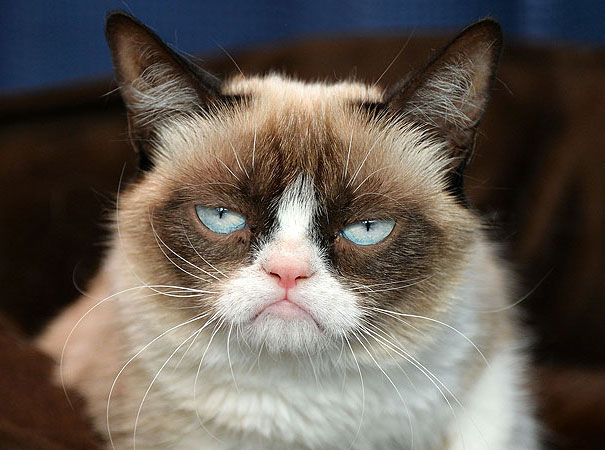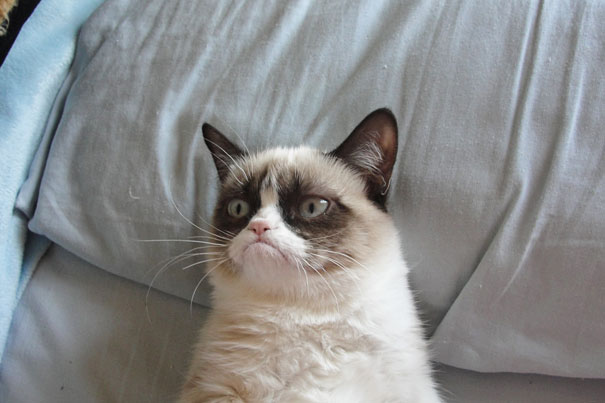 Tardar Sauce is popularly known as Grumpy Cat. She became an internet celebrity for her permanently "grumpy" facial expression, which is caused by an underbite and feline dwarfism. Tardar's photos are used for hundreds of memes on the internet for an obvious reason.
5. Sam, the Browed Cat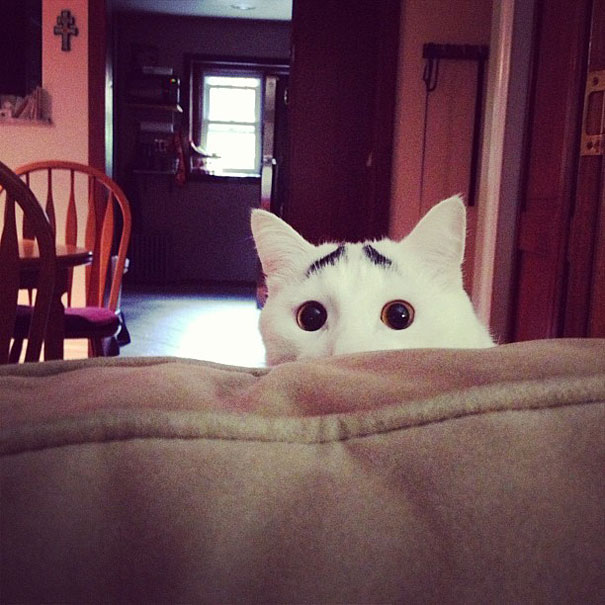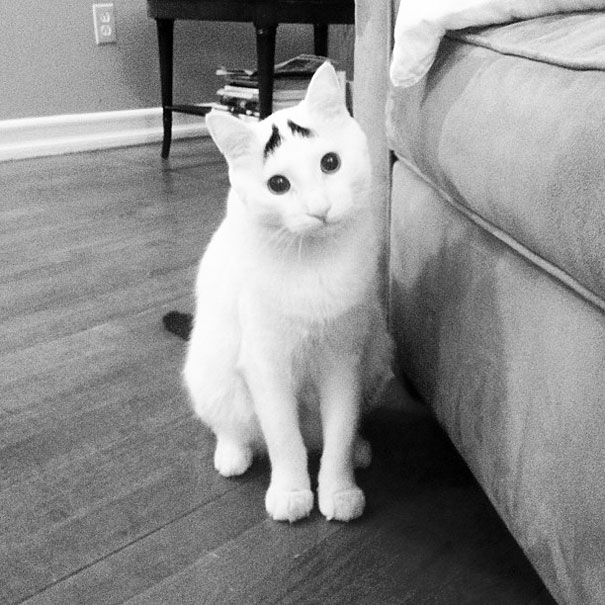 Humans with dark and upward eyebrows look horrible. But this forever-surprised kitten's eyebrows made him an instant Internet hit! His black markings above the eyes make him look as if he has eyebrows pointing above.
6. Garfi, the World's Angriest Cat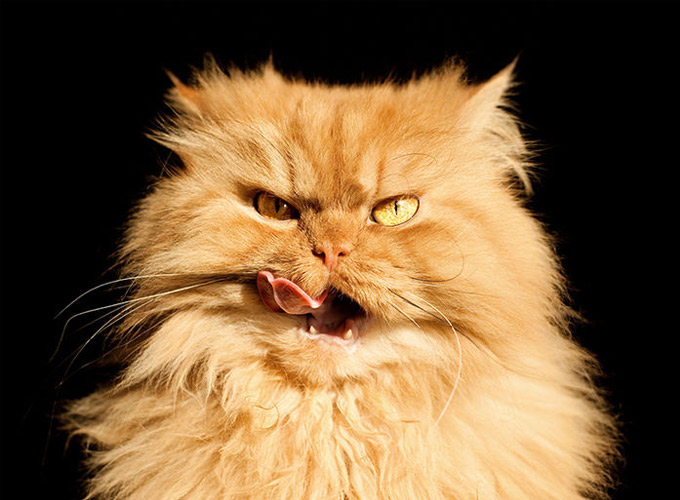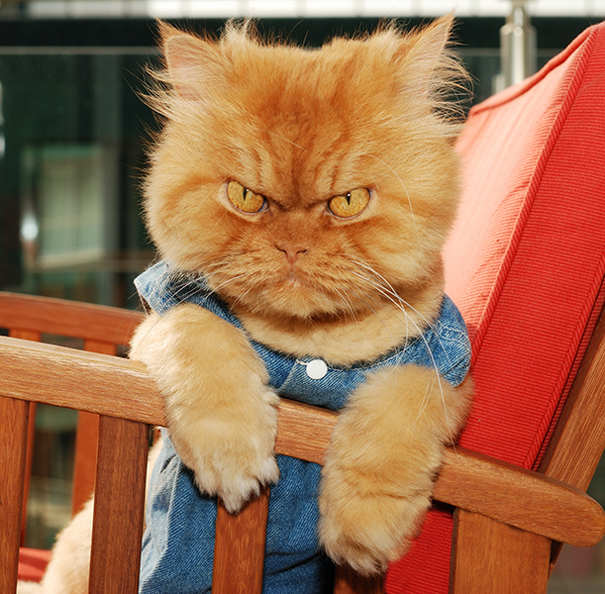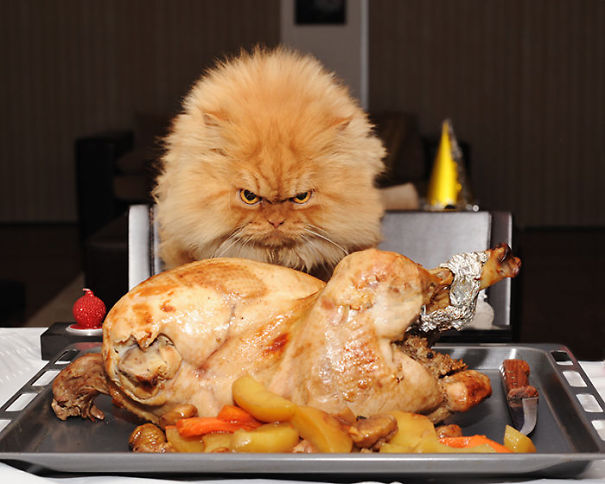 Looking at this cat will make you think if there is anything you have done wrong to see him this angry. Garfi, a Persian feline, is so far the world's angriest cat! Despite of his evil and piercing stare, Garfi is actually sweet.
7. Shironeko, the Happiest and Sleepiest Cat in the World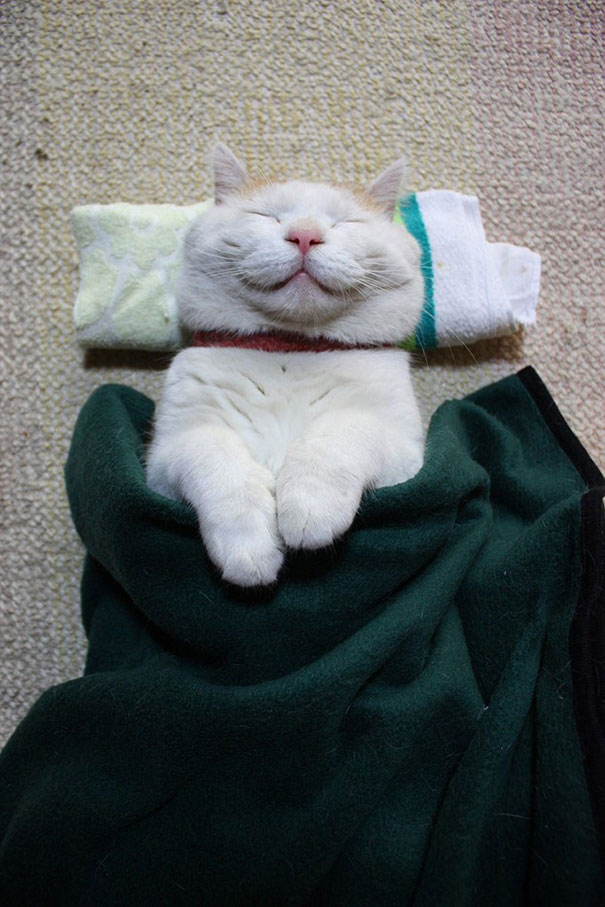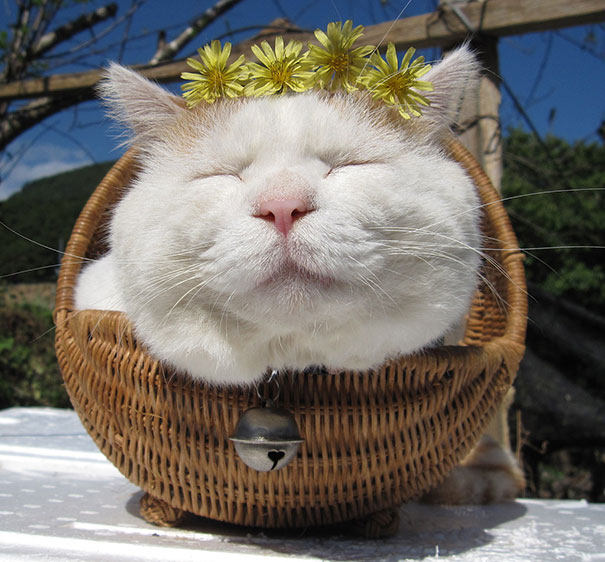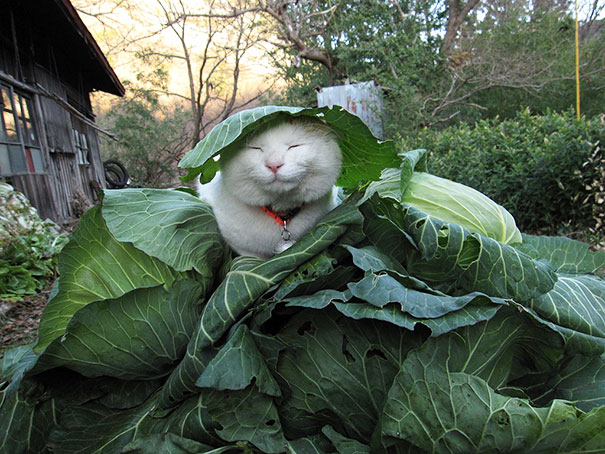 Happy and sleepy — all the time. Shironeko, the Japanese term for "white cat", seems to be so at peace with the world that he has nothing to do but smile and sleep all day.  This explains why his silly owner can put anything on his sleepy head.
8. Banye, the OMG Cat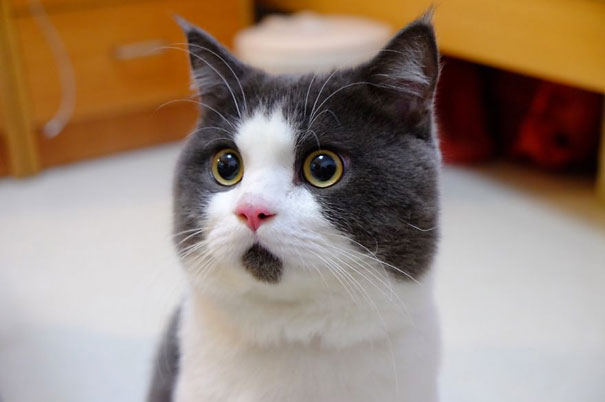 OMG! I know you said it in a high pitched voice when you saw Banye. He is a British Shorthair kitty who's always surprised due to his circular jaw mark and huge eyes.
9. Monty, the Crooked Cat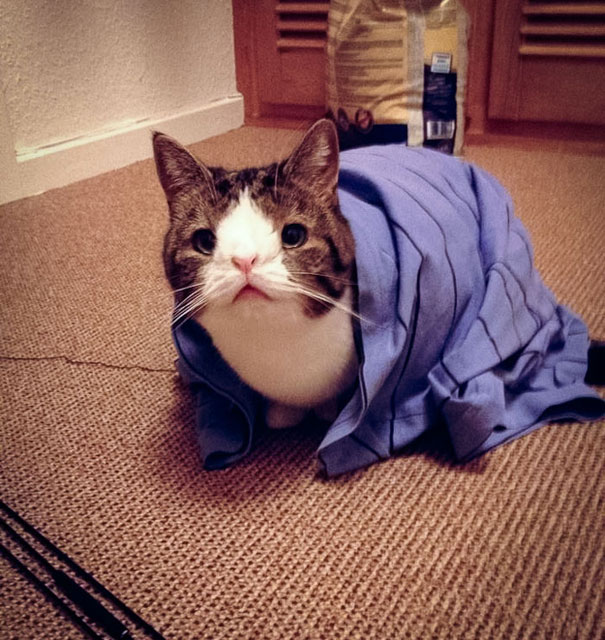 Monty is a rescued kitty suffering from a rare chromosomal abnormality which affects his nasal bridge. He was born without a bone in the nose but a lot of sweetness in his heart.
10. Snoopy, the Cutest Cat Ever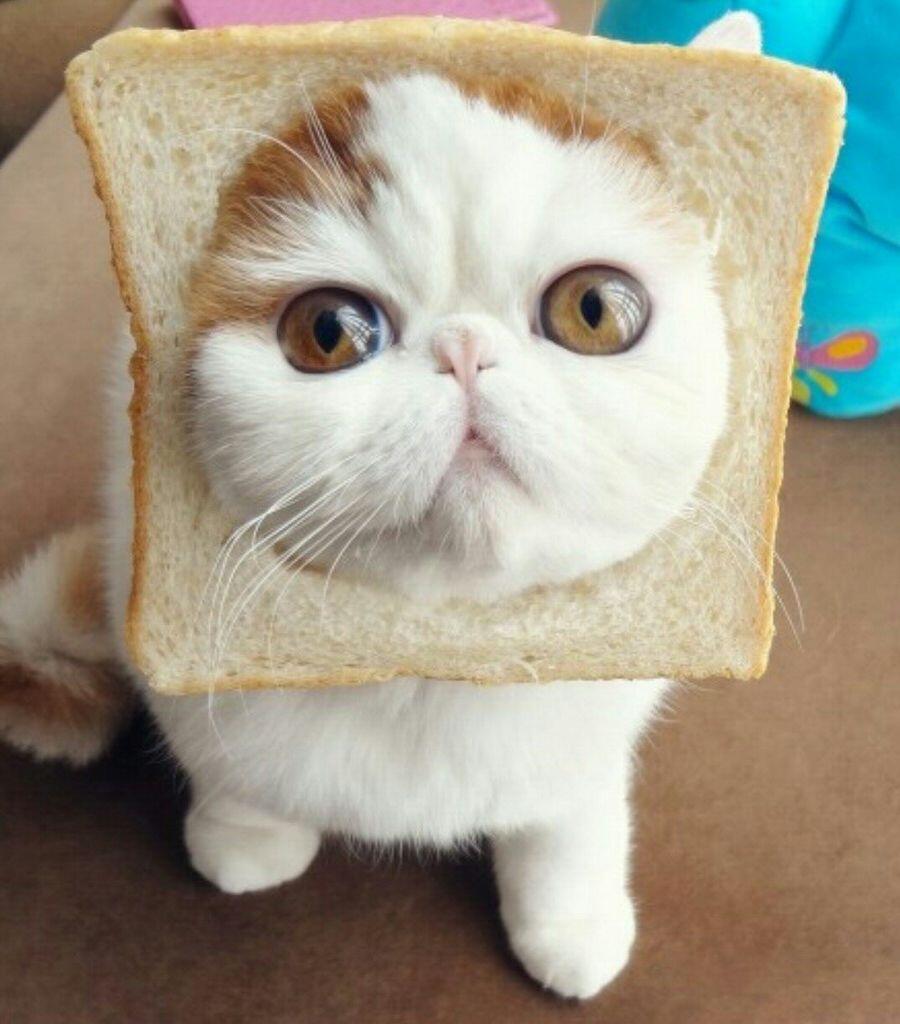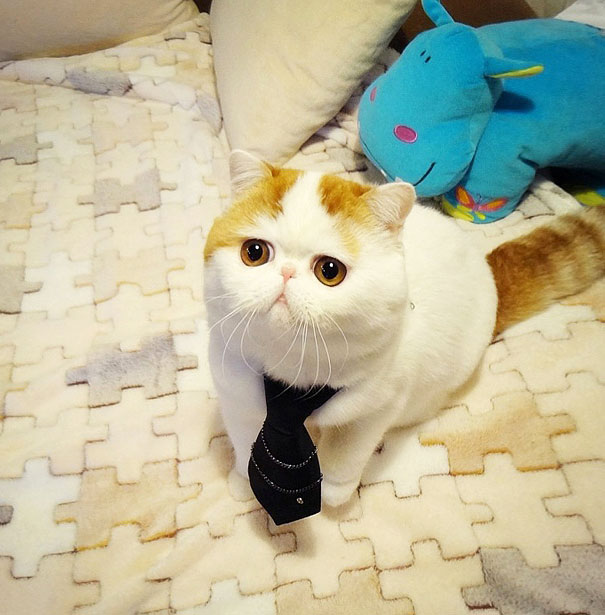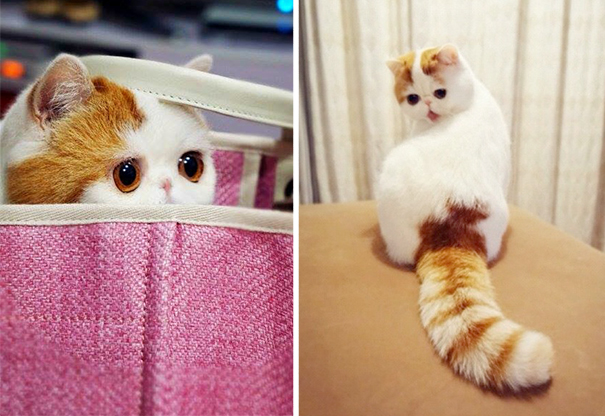 Snoopy is a male exotic shorthair cat from China. He currently holds the title for being the cutest cat in the world for his short snout and large brown eyes.
11. Hamilton, the Hipster Cat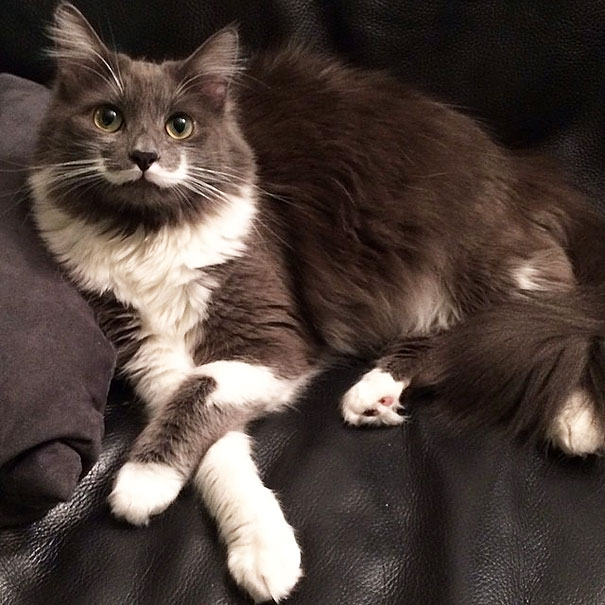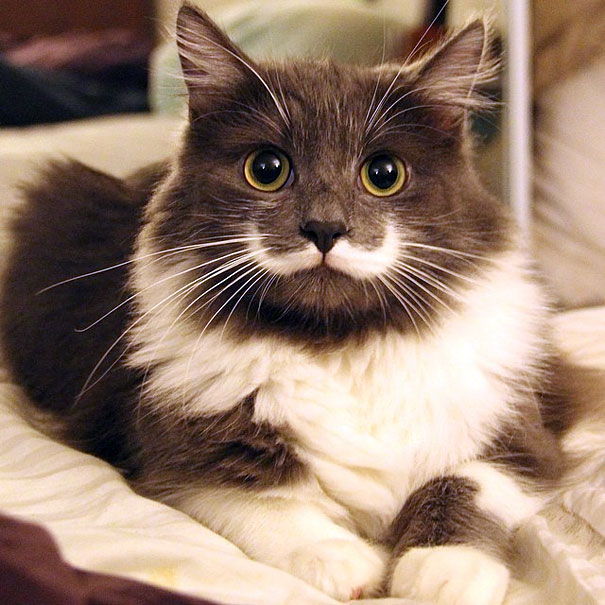 Hamilton is a rescue kitty who has a perfect, white moustache-shaped mark on his face. His human-like facial expressions have made him an internet sensation. Recently, all his earnings from being an "instacat" were given back to the institution where he came from.
12. Mercury, the T-rex Cat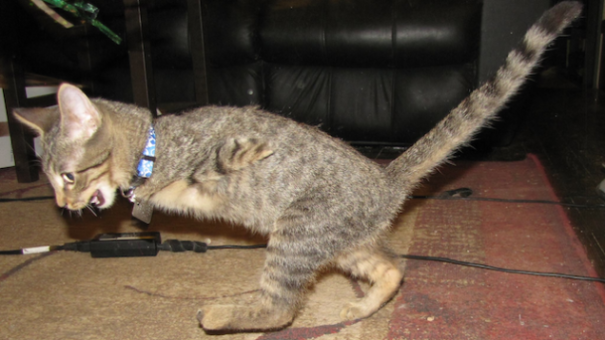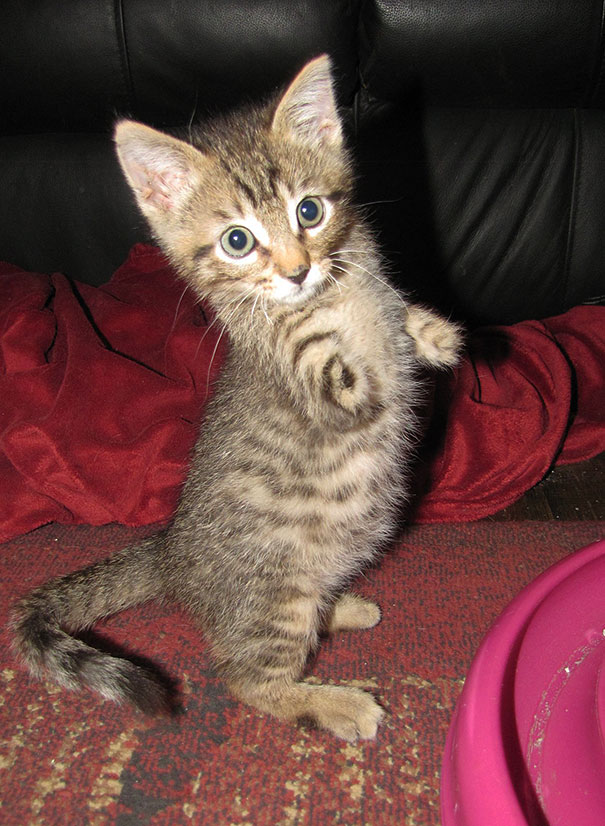 Mercury is a cute tabby kitty who was tragically injured by what his owners believe was a weed whacker when he was little. He only has two back legs, which surprisingly doesn't stop him from playing, eating, snuggling — and being adorable.
13. Sir Stuffington, the Pirate Cat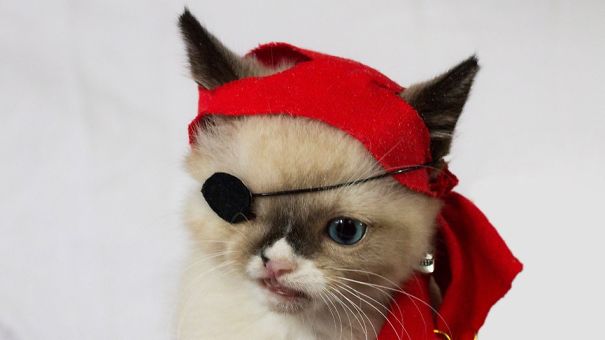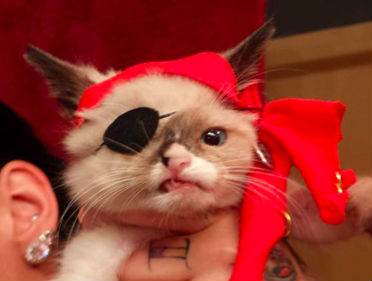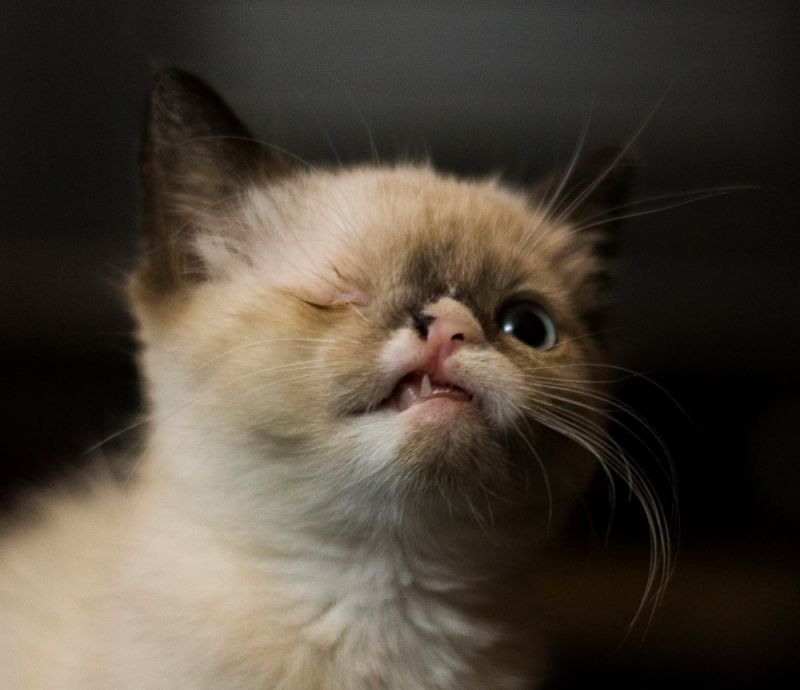 Sir Stuffington suffered from a racoon attack on the streets where he was born. Who would have thought this once week kitty will grow into a badass pirate?
14. City, the Long Kitty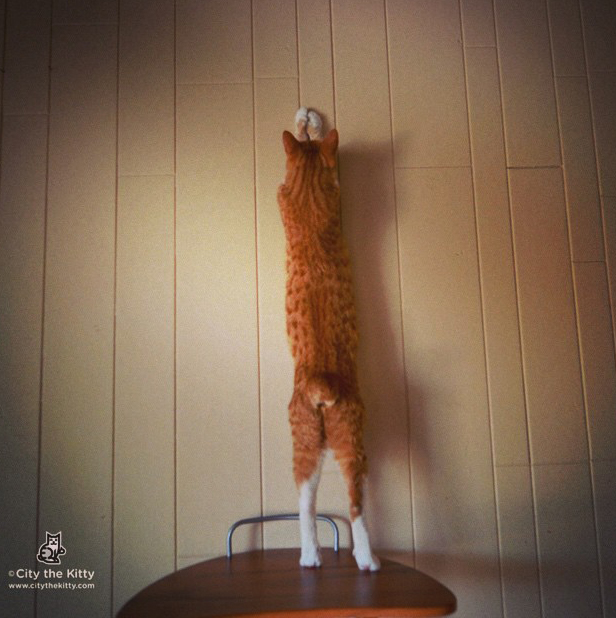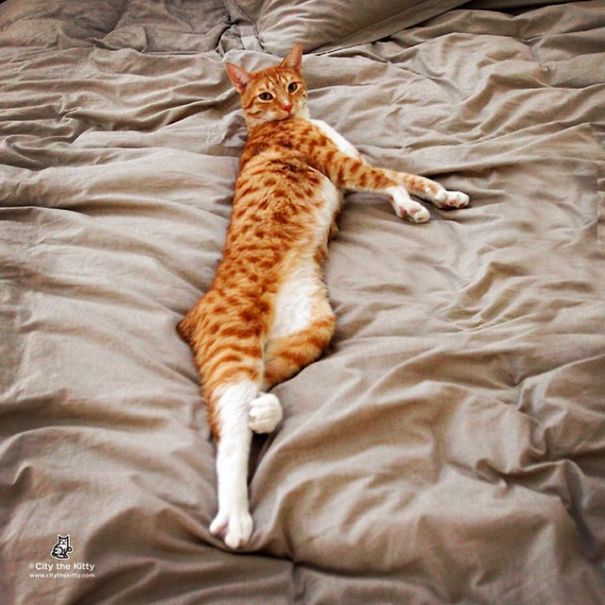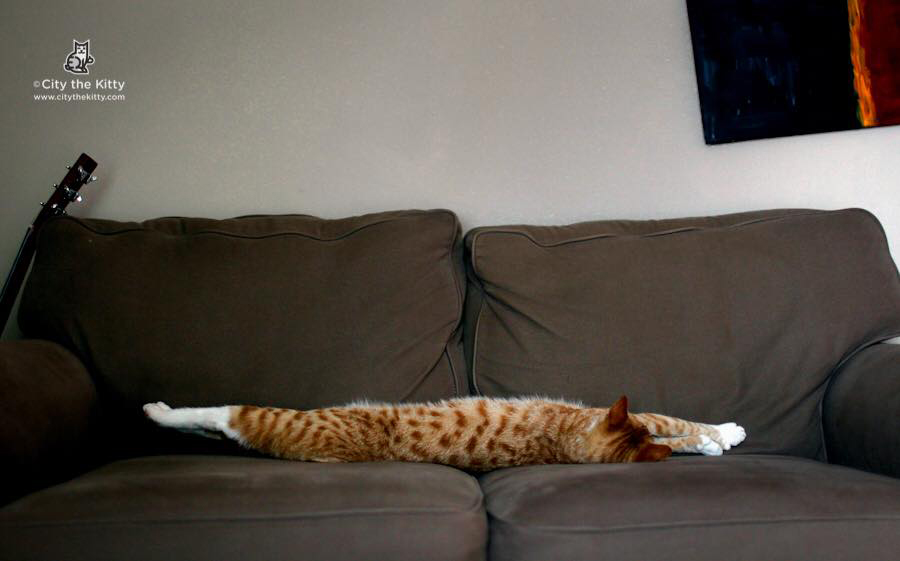 City is a part Manx and Bengal cat with long polydactyl paws and a short tail. Ironically cute!
15. Fukumaru, the Cat with Heterochromia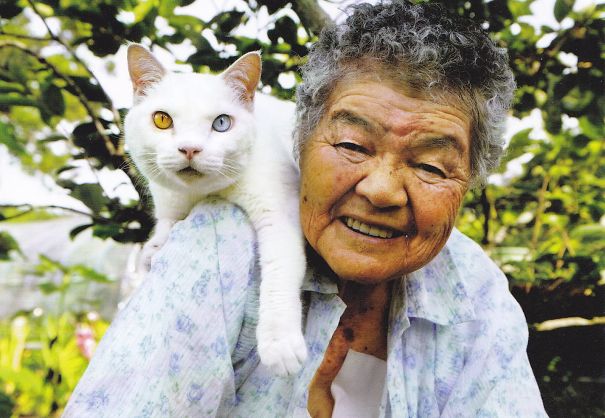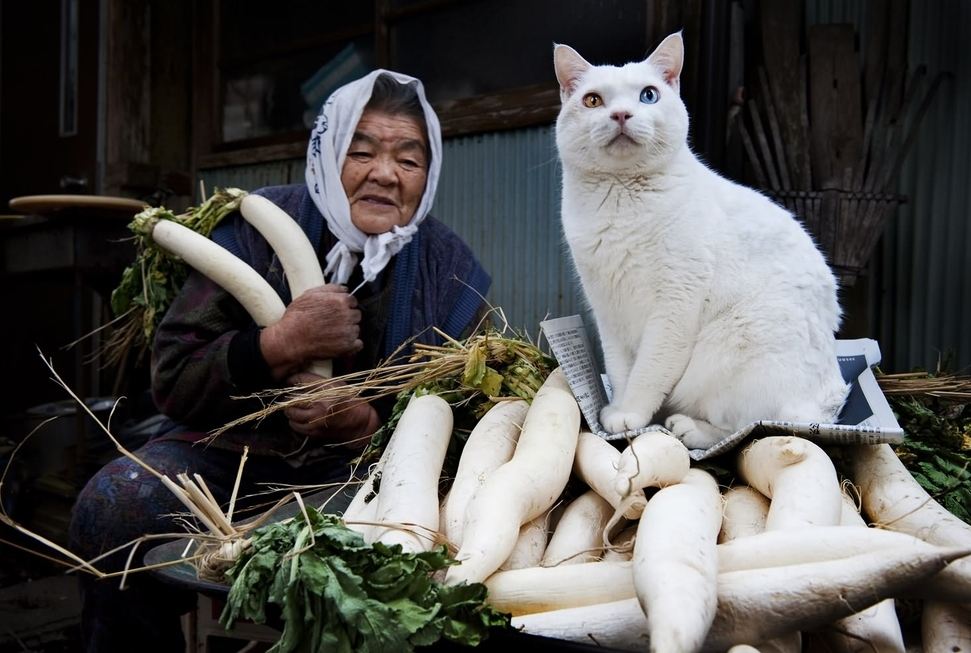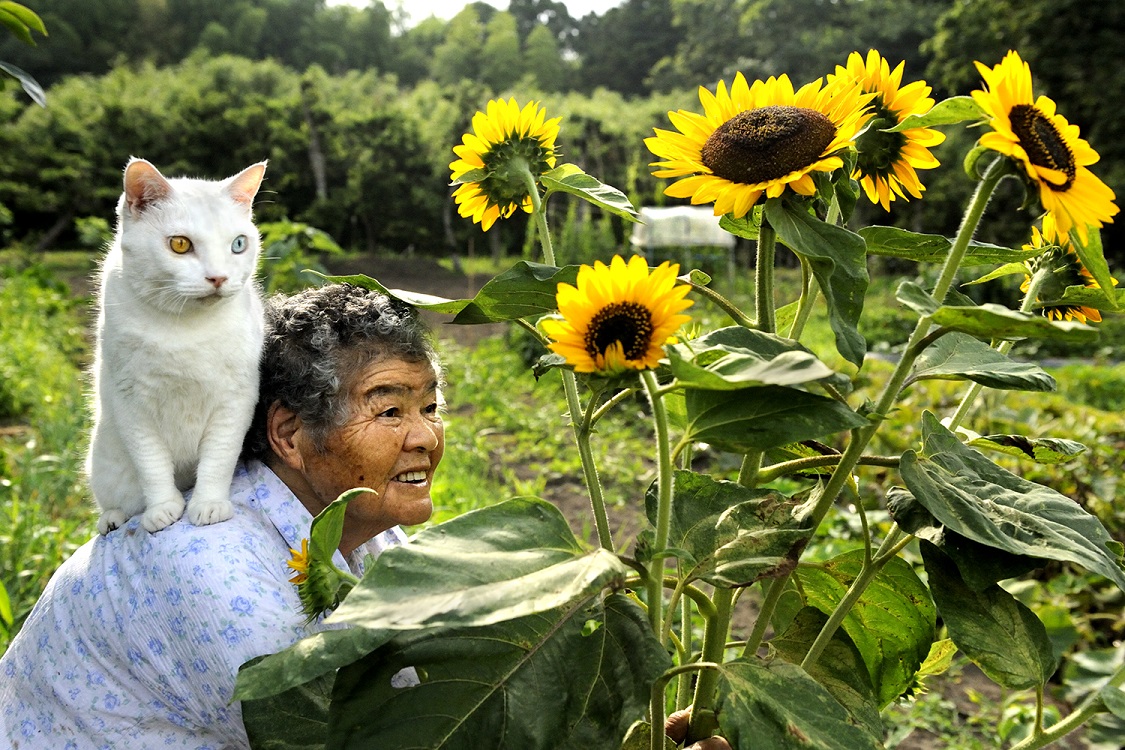 This is odd-eyed companion kitty Fukumaru and her beloved 88-year-old human Misao. The internet mourned Fukumaru's death announced in 2016.