We all deal with sore muscles on a regular basis. Some of us deal with sore muscles because of tiredness. Others because of a long workout. Even a lengthy bout of flu can cause sore muscles. For many years, experts in alternative medicine have used essential oils for muscle pain. These oils are potent cures, and some can be even more effective than modern-day analgesics.
Arthritis and sciatica pain are just some of the core examples which benefit from essential oils. What makes essential oils so great is that they provide other benefits as well.
Benefits of essential oils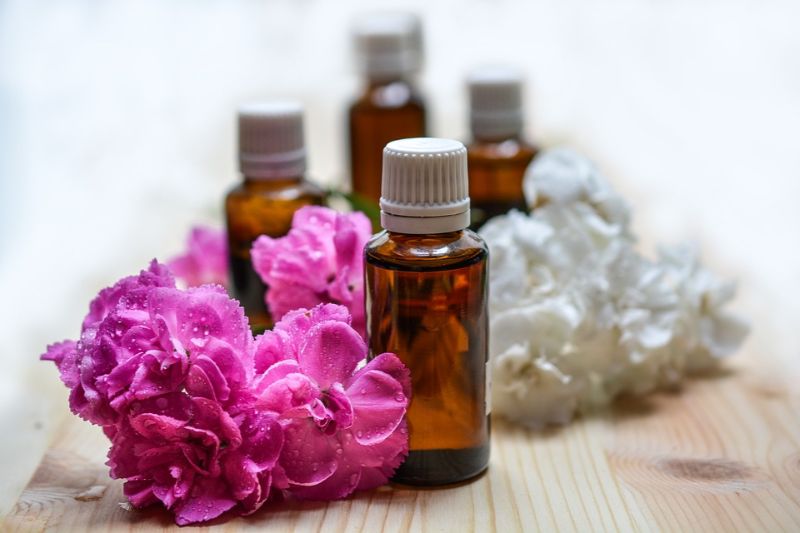 Before we get to which oils you can use for muscle pain—and how to use them—let's take a look at the benefits. I assume you'll want to start using essential oils immediately!
Provide relief from chronic rheumatic pain
Have antimicrobial properties, preventing disease-causing bacteria from entering your body
Act as a mild sedative, providing a tranquillizing effect
Reduce irritability and discomfort caused by aches and pain
Act as an anaesthetic, providing a temporary loss of sensation and a numbing effect
Reduce gas formation and accumulation in the gastrointestinal tract
Reduce inflammation and swelling
Facilitate drainage in the upper respiratory tract
Relieve headaches caused by nasal congestion
Act as an antidepressant, treating depression and neuropathic pain
Improve your sleep and reduce mental stress
That being said, here are some essential oils for muscle pain you can and should use.
Lavender oil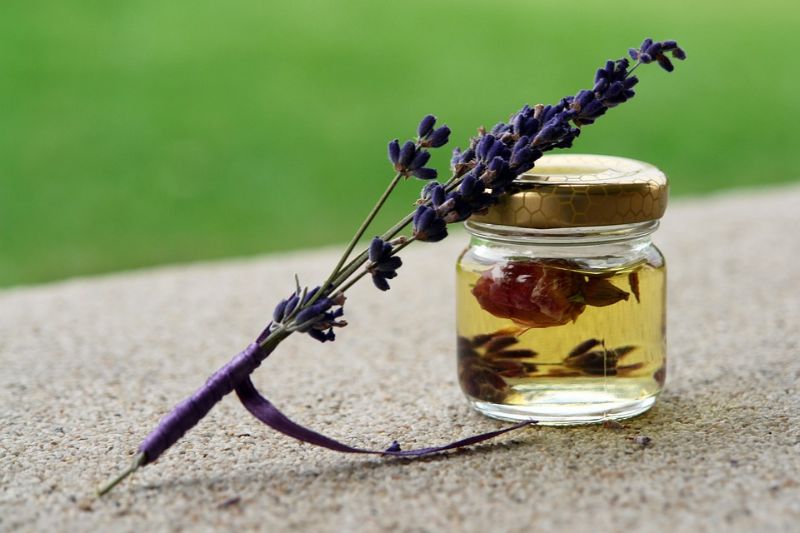 Lavender has such a sweet smell, and you'll enjoy the calming effect. Lavender is considered the number one remedy for a migraine. The soothing and relaxing effects are welcomed, but you also get a mild sedative effect. All in all, lavender treats pain and also relieves stress. You can massage your body with diluted oil or inhale it. Last but not least, lavender also provides anti-inflammatory properties.
Chamomile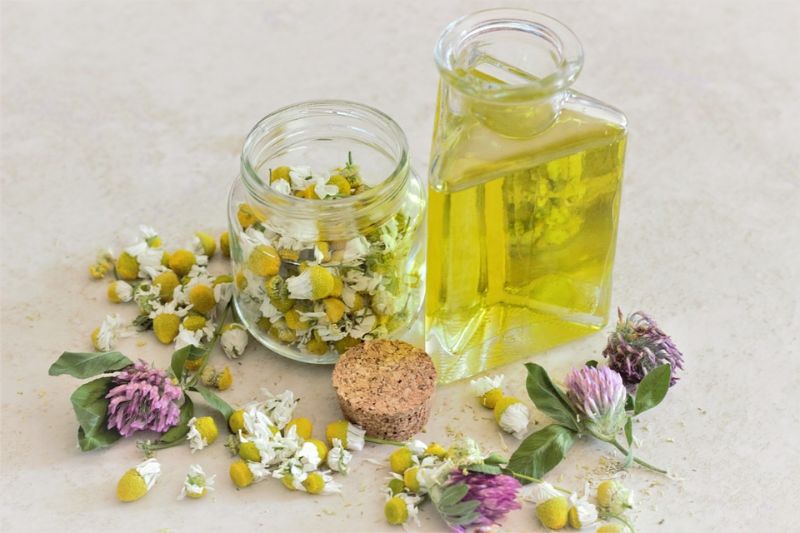 The usage of chamomile dates back to Ancient Roman times. Back then, chamomile oil was used to treat abdominal pain. Being child-friendly, this oil is best for treating abdominal discomfort and irritability in children. The oil is highly recommended for inflammatory conditions. For adults, chamomile essential oil is known as a remedy for PMS symptoms and pain.
Peppermint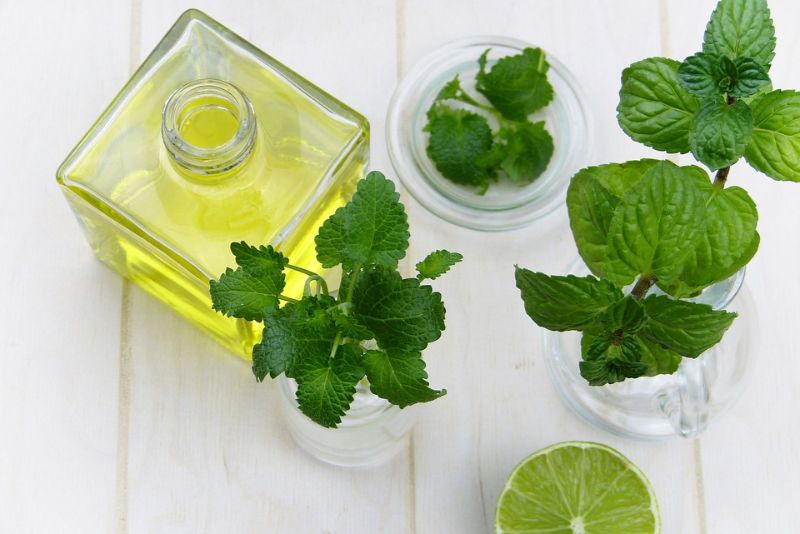 This is one of the earliest oils found in alternative medicine. The refreshing odour of the oil is what makes it a popular choice. You can use it to relieve nausea and stomachache, as well as treat digestive tract conditions. When you use it topically, peppermint oil is good for the lower back, and it reduces tension caused by headache pain.
Eucalyptus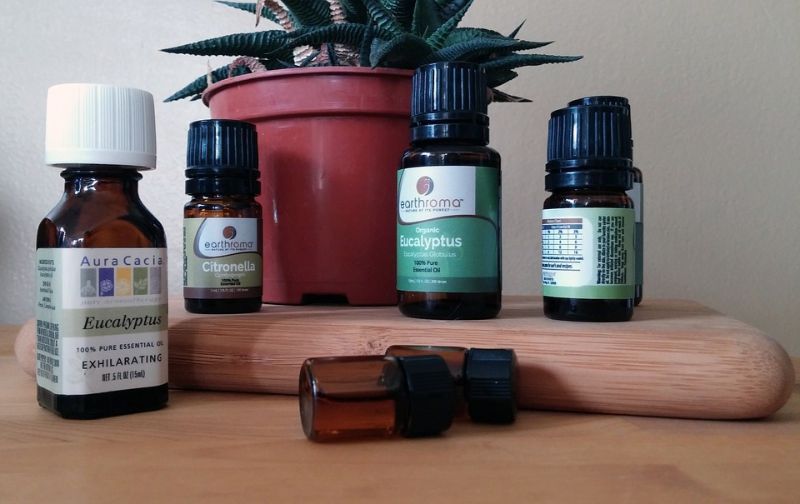 Very similar to peppermint, eucalyptus has powerful anti-inflammatory properties. That being said, the oil is great for pain relief from muscle injuries. I have to note that this oil is extremely strong, so you have to dilute it with a carrier oil before applying on your skin.
Rosemary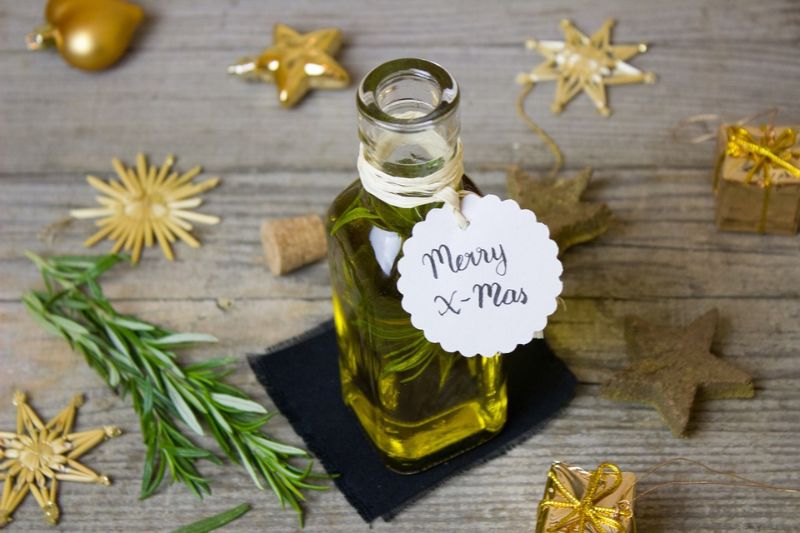 If you are into cooking, you've probably used the rosemary herb in some of your dishes. This essential oil is extracted from the same plant as the culinary herb. Known as an appetite stimulant, rosemary has anti-inflammatory properties as well. Inhaling this essential oil relieves headaches. You can also apply it topically for joint pain and muscle soreness.
Juniper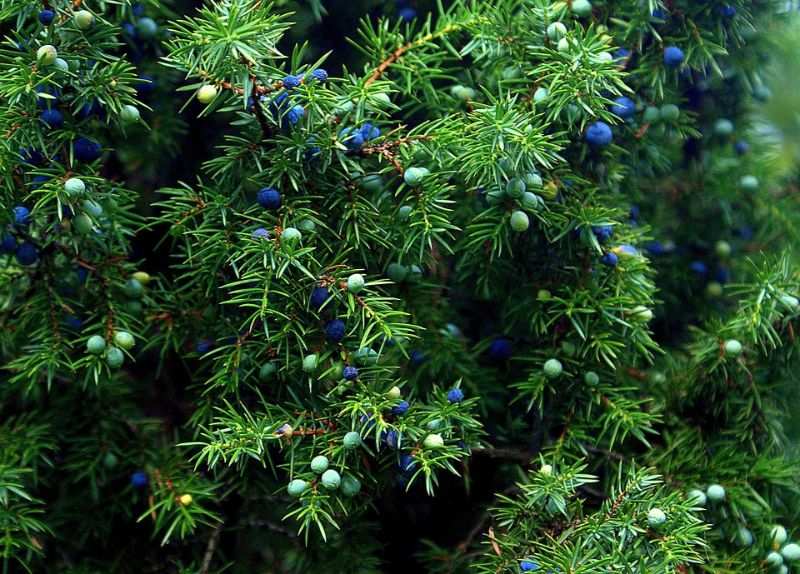 This is one of those "exotic" essential oils on the list. Juniper is extracted from the berries of a plant called Juniperus communis. But that doesn't matter to most of us. What matters is that juniper can be used in a bath to relieve hemorrhoids, and it can also be taken internally to treat indigestion. Most of the uses of juniper oil are for digestive system pain.
Cayenne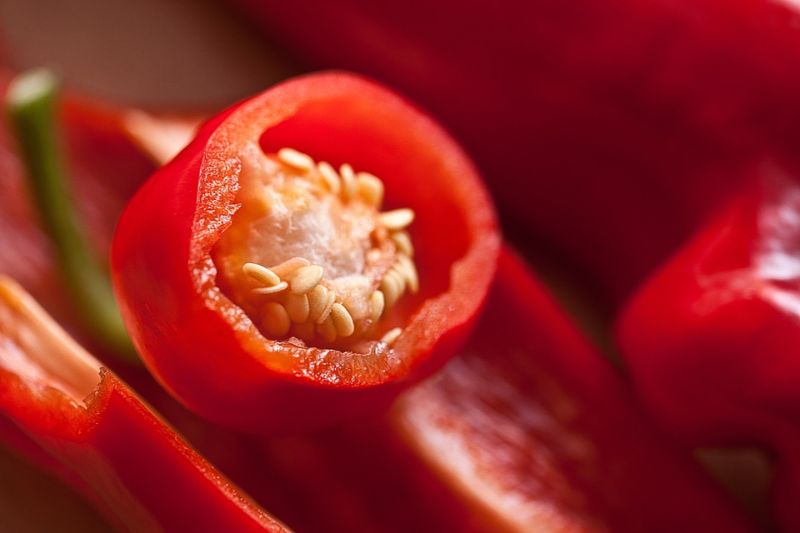 Extracted directly from the seeds of cayenne pepper, this oil can be hot and spicy. But as with cayenne pepper, it is effective in treating pain. What is important is that you have to dilute this oil because the potency is just too strong. A single drop is more than enough to treat any pain.
Ginger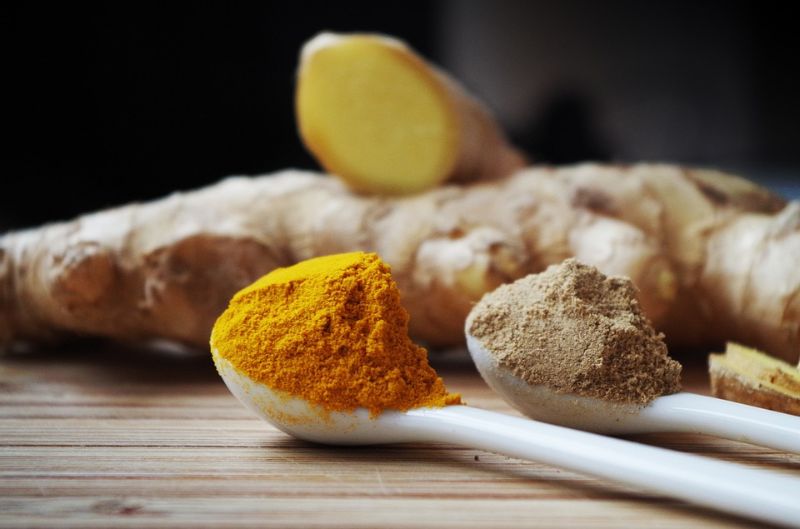 Fresh ginger is a popular choice for treating digestive problems. The essential oil is just as effective in treating autoimmune conditions. For example, symptoms of rheumatoid arthritis can be relieved with this oil. You can use it in three ways: inhaling, topically, or internally. And there are no side effects caused by a long usage of the oil.
Black pepper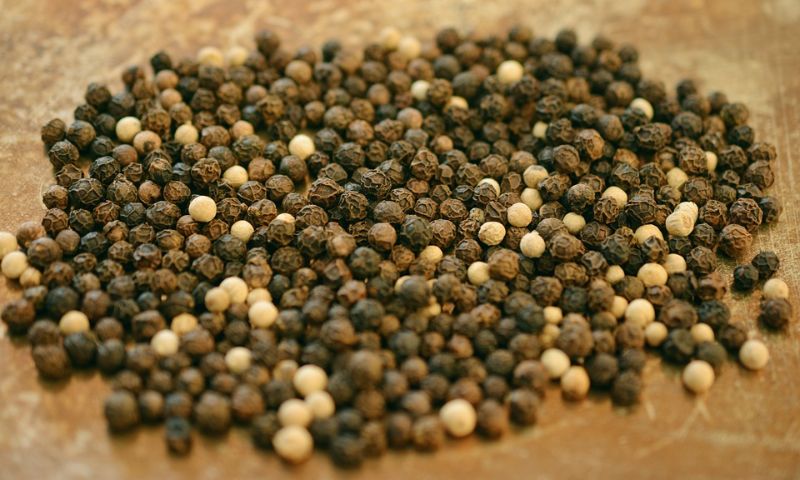 When it comes to essential oils for muscle pain, black pepper is at the top of the list. In addition to relieving pain, this oil improves circulation. Some people even use it before exercise to prevent stiffness and pain.
Thyme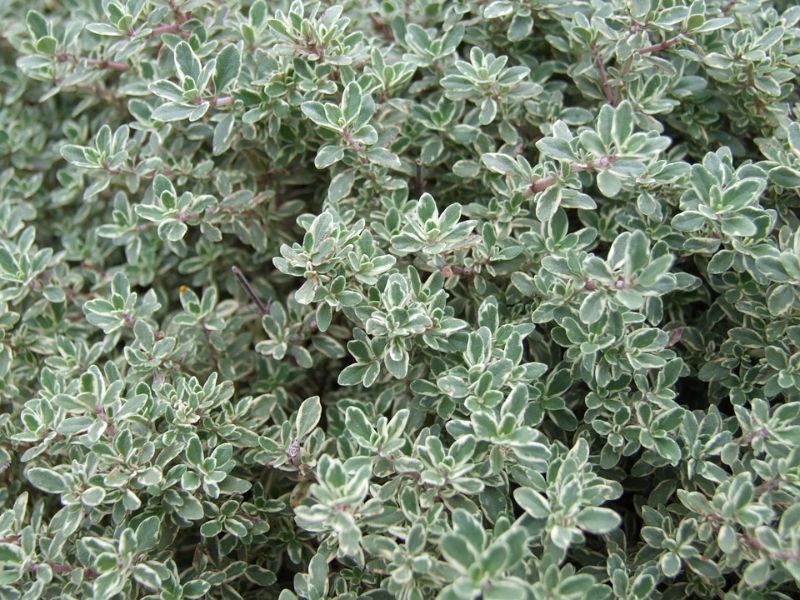 Thanks to the warming action on the body, thyme is great for conditions like rheumatism and arthritis. But the essential does much more. For example, thyme also lowers blood pressure. And all that while boosting circulation.
Helichrysum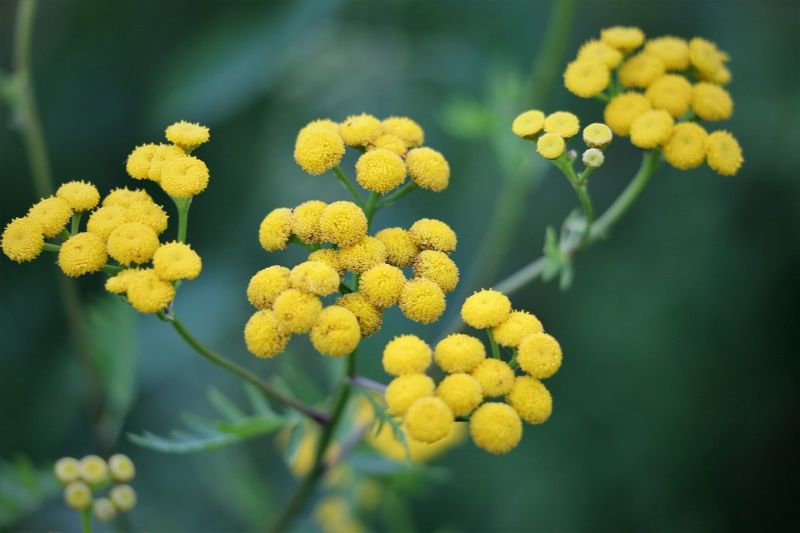 This is one of the little known essential oils for muscle pain. Acting as a pain reliever, helichrysum also repairs damaged skin. The oil has anti-inflammatory and analgesic properties, helping with many chronic pain conditions. One of the most common usages is for nerve pain, or pain caused by sciatica. Some people even use it for pain relief from a sunburn.
Sandalwood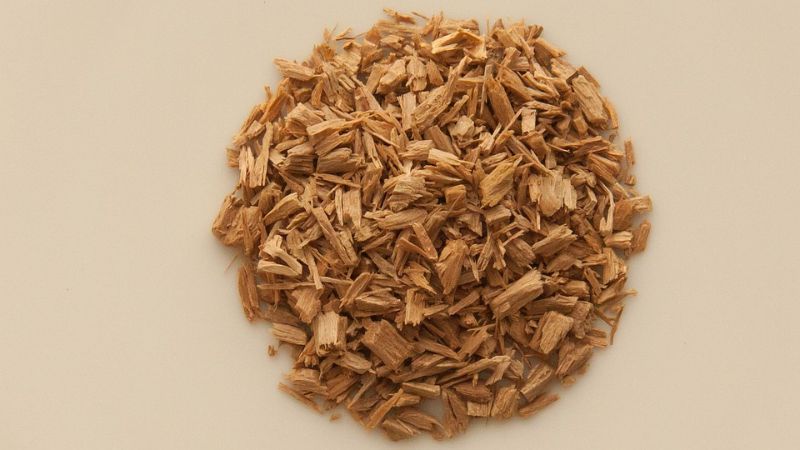 One of the reasons sandalwood essential oil is not commonly used is the price. This is one of the most expensive oils you can get. However, it is well worth it, because nothing beats its anti-inflammatory properties. You can use for neuralgia, skeletal pain, and muscle pain. Just a few drops in a diffuser are more than enough.
Marjoram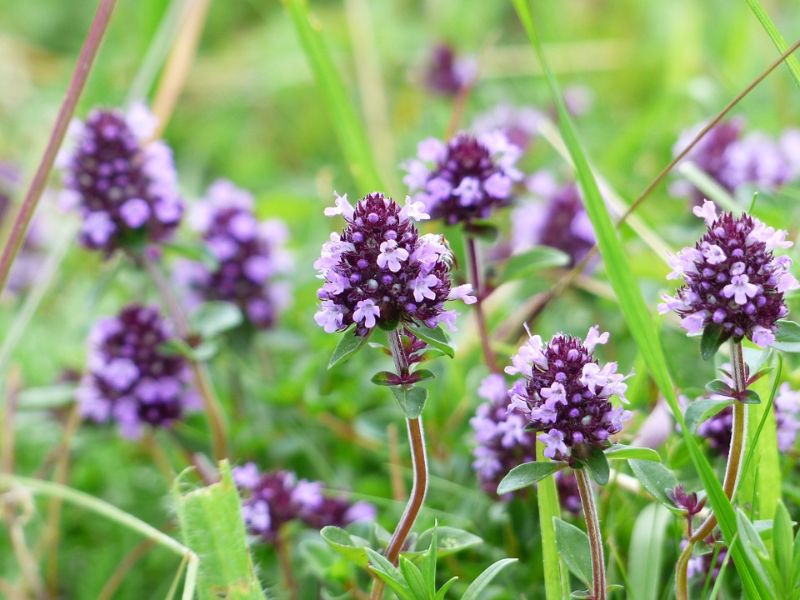 Made from a herb that is very similar to oregano, marjoram is a spicy, edible oil. It's great for treating headaches; just add a few drops in a diffuser and you're good to go. Another common usage is for muscle spasms caused by over-exercise.
Yarrow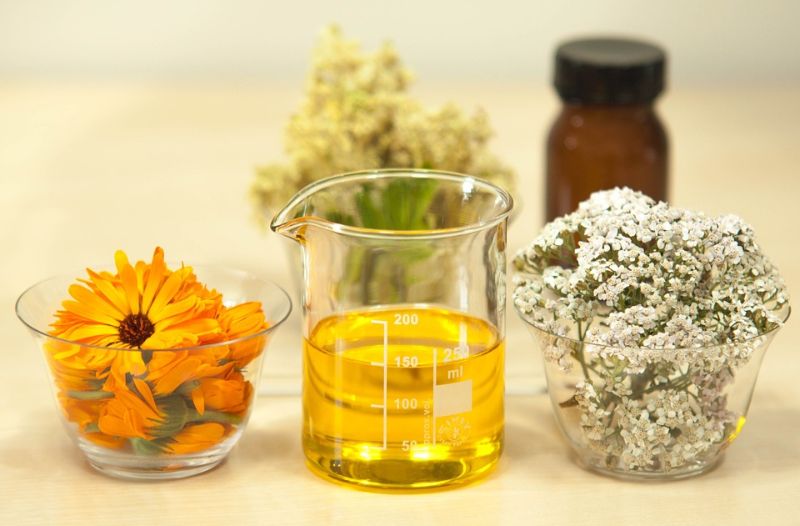 The herb from which this essential oil is made is known for stopping a nose bleed. In terms of muscle pain, yarrow essential oil helps thanks to its salicylic acid. The oil also has anti-inflammatory and antimicrobial properties.
How to use essential oils?
An important aspect of using essential oils for muscle pain is diluting the oil. Some oils can be used directly, but most are highly potent and strong, and you need to dilute them with carrier oils. The best carrier oils are olive oil, castor oil, and coconut oil. Make sure to use the purest grade of carrier oil to further enhance the benefits of essential oils.
Potent mixtures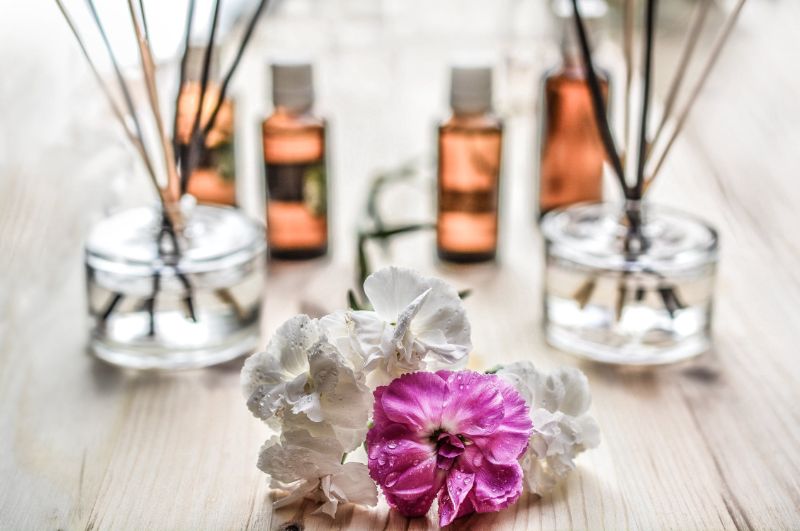 When you want to take things to the next level, I recommend using a powerful and potent mixture. Rest is the best medicine for muscle pain and sore muscles. However, massage is right up there. And the following mixtures are great for massages for pain relief.
Muscle fatigue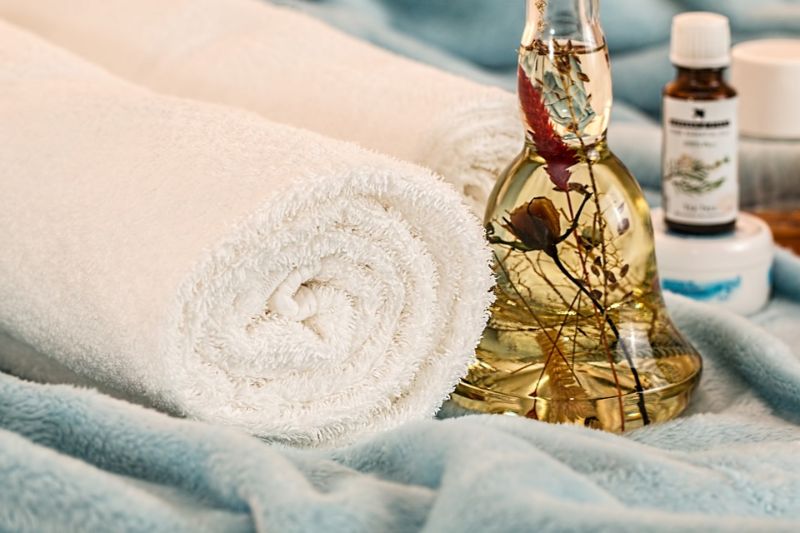 For this recipe, you'll need 10 drops of rosemary oil, 10 drops of eucalyptus, 5 drops of cypress, 2 drops of thyme, and 2 tablespoons of carrier oil. Mix the ingredients, and then slowly massage the affected area.
Muscle relief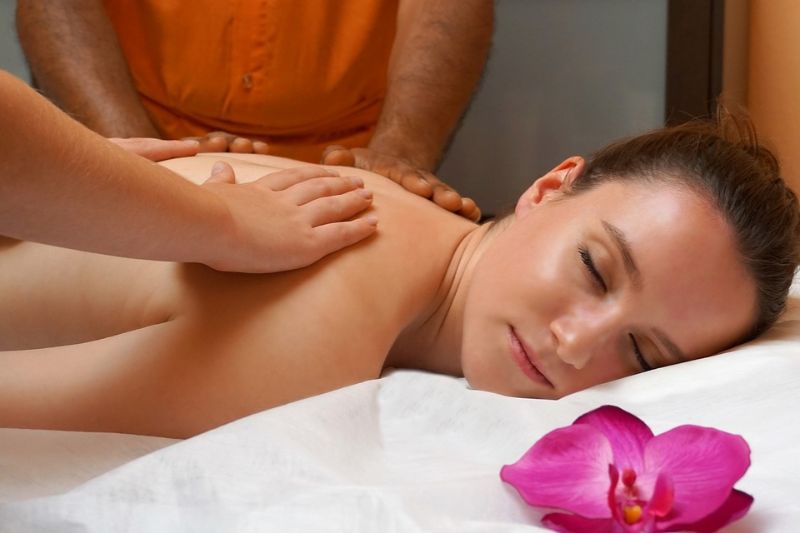 A little more of an exotic recipe, you will need 15 drops of juniper oil, 15 drops of marjoram, 10 drops of rosemary, and 5 drops of black pepper. Note that there is no carrier oil here since most of the oils in this recipe are safe enough to use without a carrier oil.
Muscle relief after exercise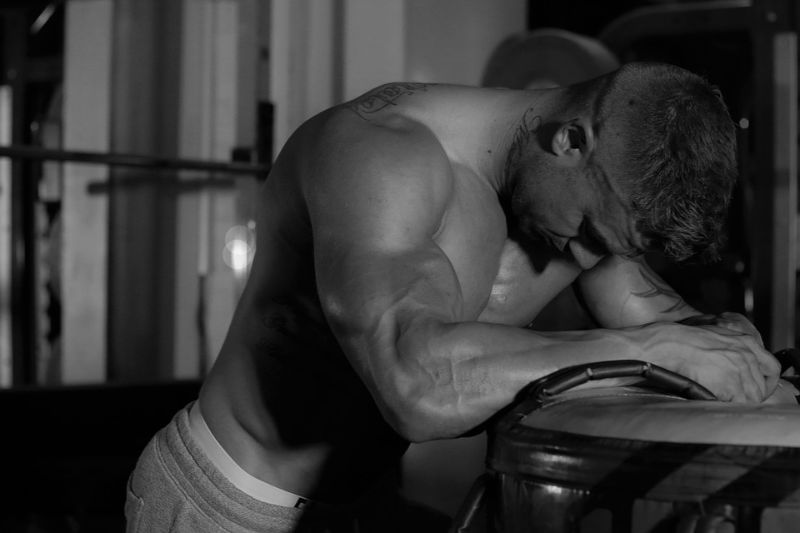 If you've over-exercised, the following formula will help you. You need 5 drops of eucalyptus, 5 drops of ginger, 5 drops of peppermint oil, and 1 tablespoon of carrier oil. Mix and apply to the affected area.
Muscle cramps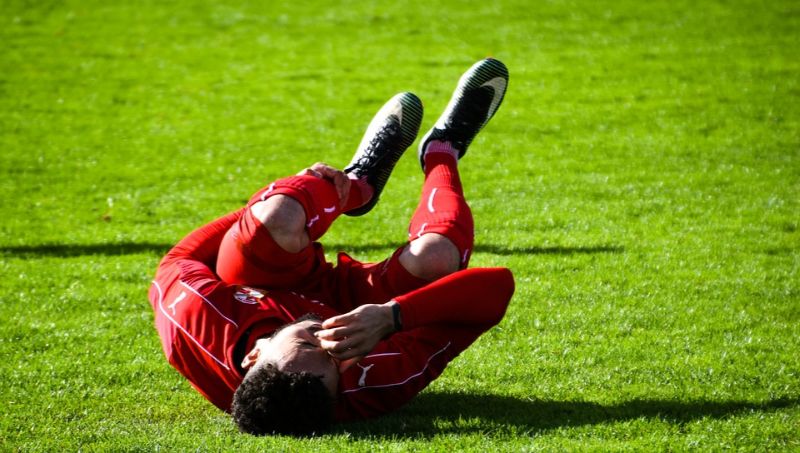 Cramps are normal, especially if you work out a lot or if you're dehydrated. To treat muscle cramps, mix 15 drops of lavender oil, 15 drops of rosemary, 10 drops of marjoram, and 5 drops of black pepper oil. Shake the ingredients in a small bottle to blend. Stretch the muscles, and then massage them.
Sore muscle soak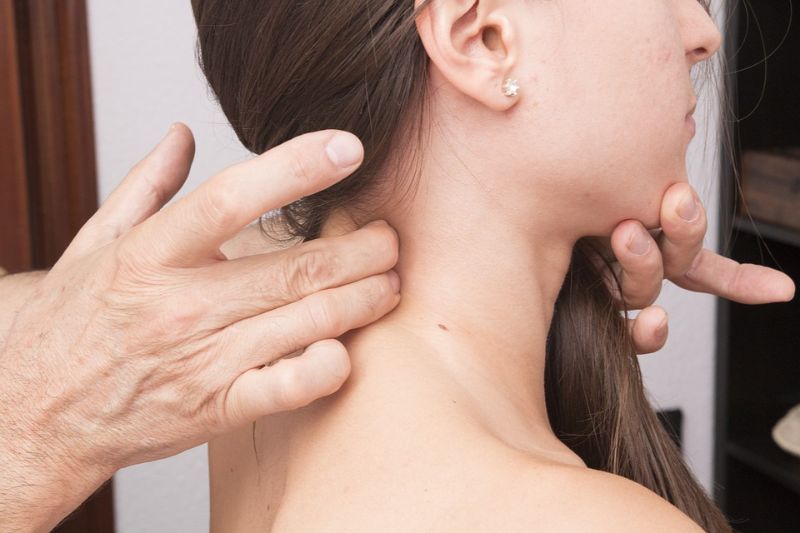 I said previously that a hot bath will also help with sore muscles. Well, take things to the next level by adding nourishing ingredients to your bath. You need 1 cup of Epsom salt, 3 drops of lavender, 3 drops of juniper, 2 drops of peppermint, and 2 drops of black pepper oil.
Fill the tub with warm water, and then add the Epsom salt. Add the essential oils while stirring. Once the oils are mixed, soak in the tub for 30 minutes. While you soak, massage your muscles.