You know it's that time of the year when you start seeing elfs around. For me, personally, the holidays begin when I see the first Coca-Cola commercial. But elf on a shelf is a pretty close second. Christmas is here, and we know you want to surprise someone with an elf on a shelf. It's a Christmas tradition dating way back.
And in that regard, I have several surprise ideas you can try. It is definitely one of the most fun-filled traditions, so don't ignore it!
1. Guess Who's Back?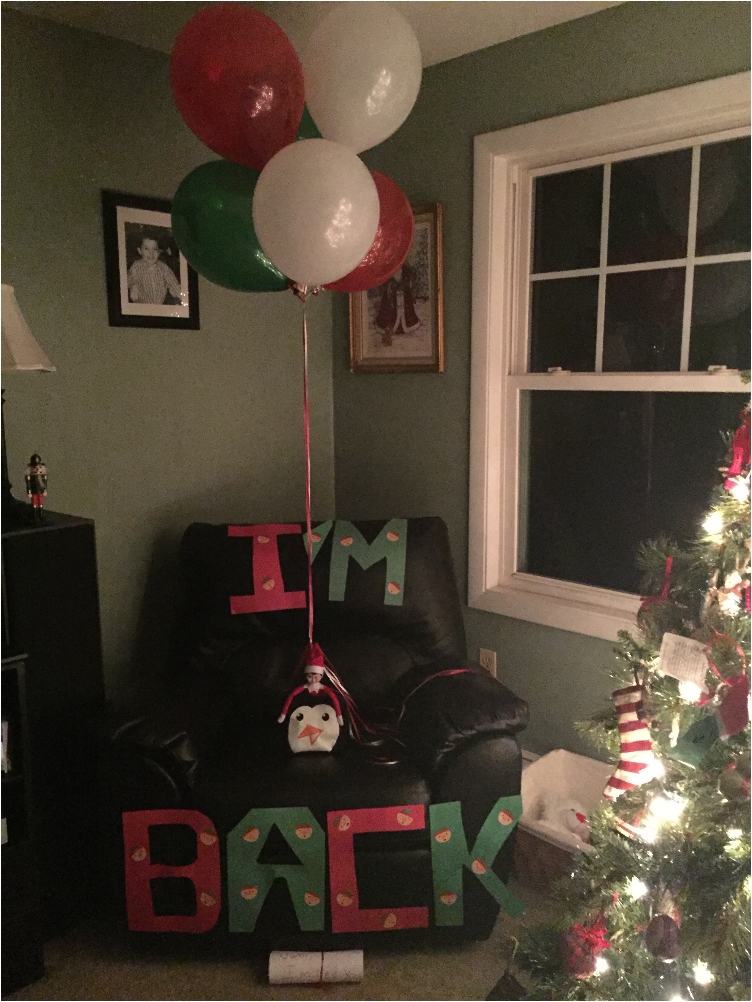 To start you off, we take a page from Eminem and his songs. If you don't remember that song, just write Guess Who Is Back Eminem on YouTube. We all expect the elf to appear during the holidays, but it's always a surprise.
2. Parachute Arrival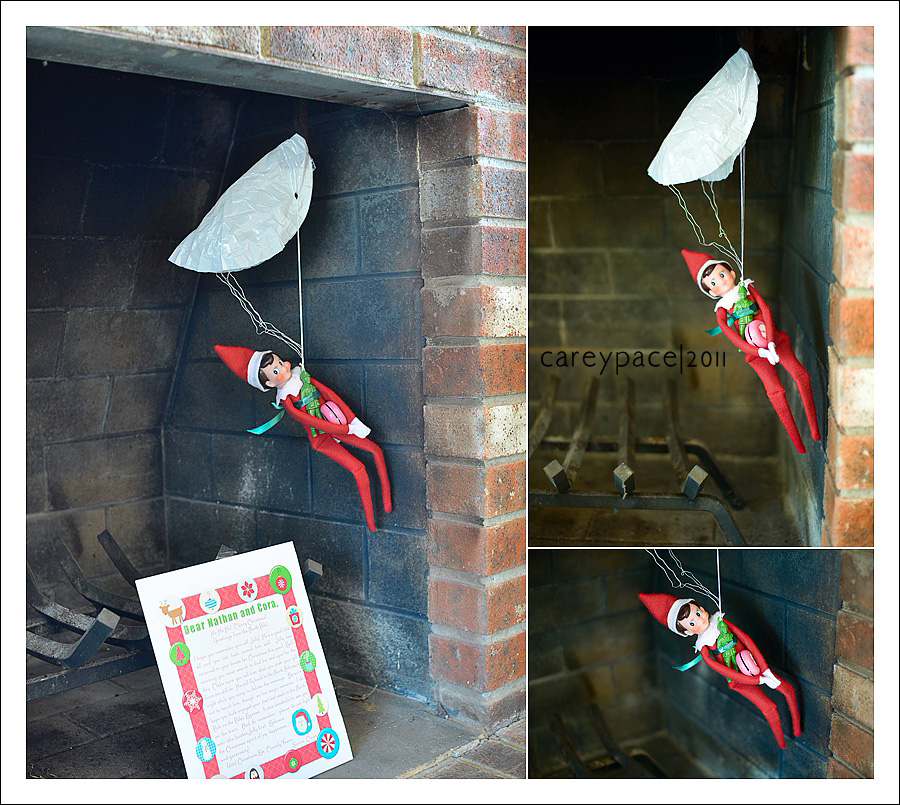 Santa comes down through the chimney, but that doesn't mean your elf can't fly down. You just need a simple parachute and a good message.
3. The Elf Door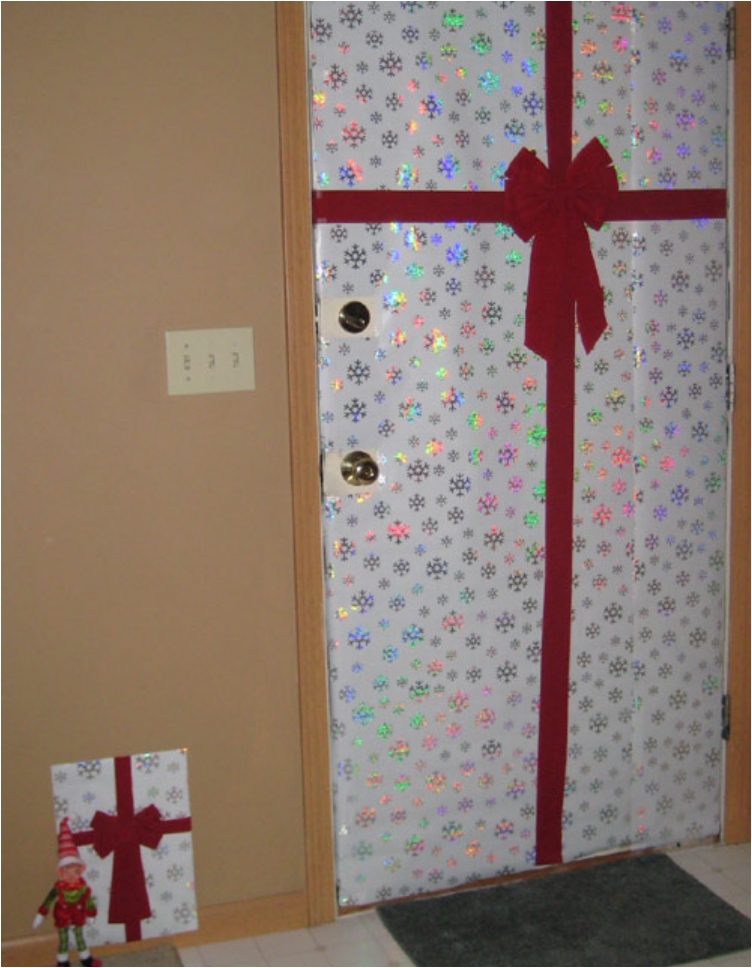 I love decorations, and I love wrapping things up. You can definitely wrap your entire door in Christmas decorations, and finish it off with an elf.
4. Elf Tire Swing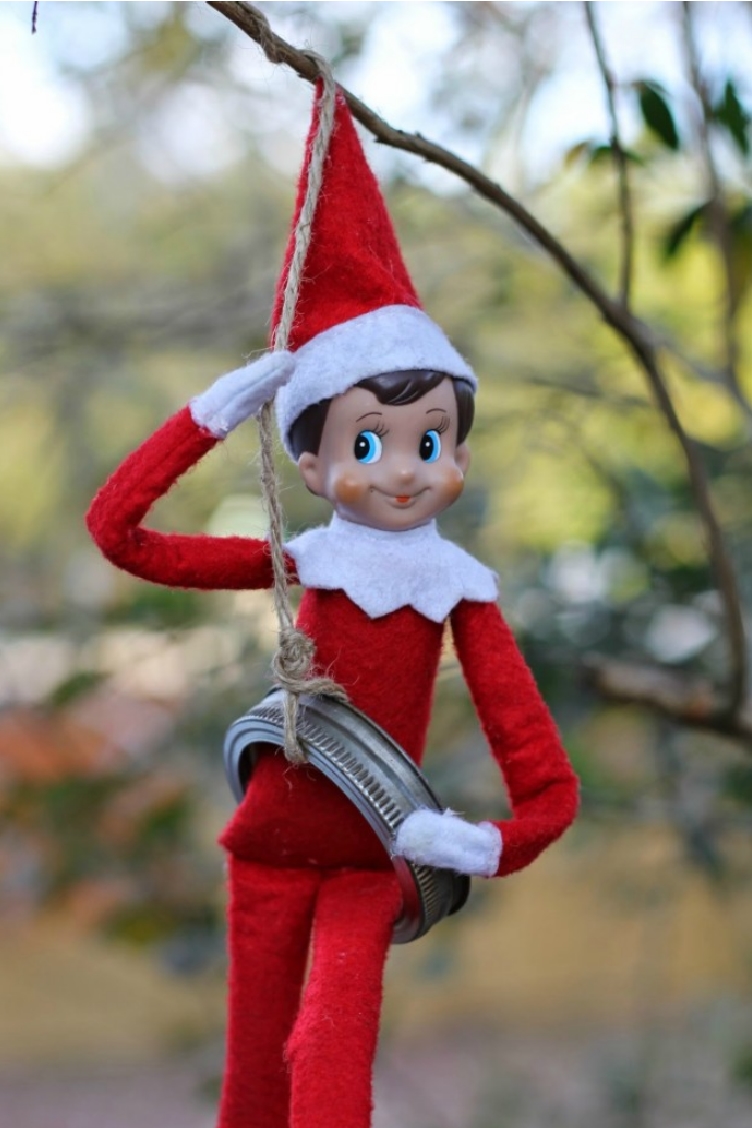 When I was a child, tire swings were among my favorite playthings. I just love to swing in the yard. And that's why I love this elf on the shelf surprise.
5. Babushka Elf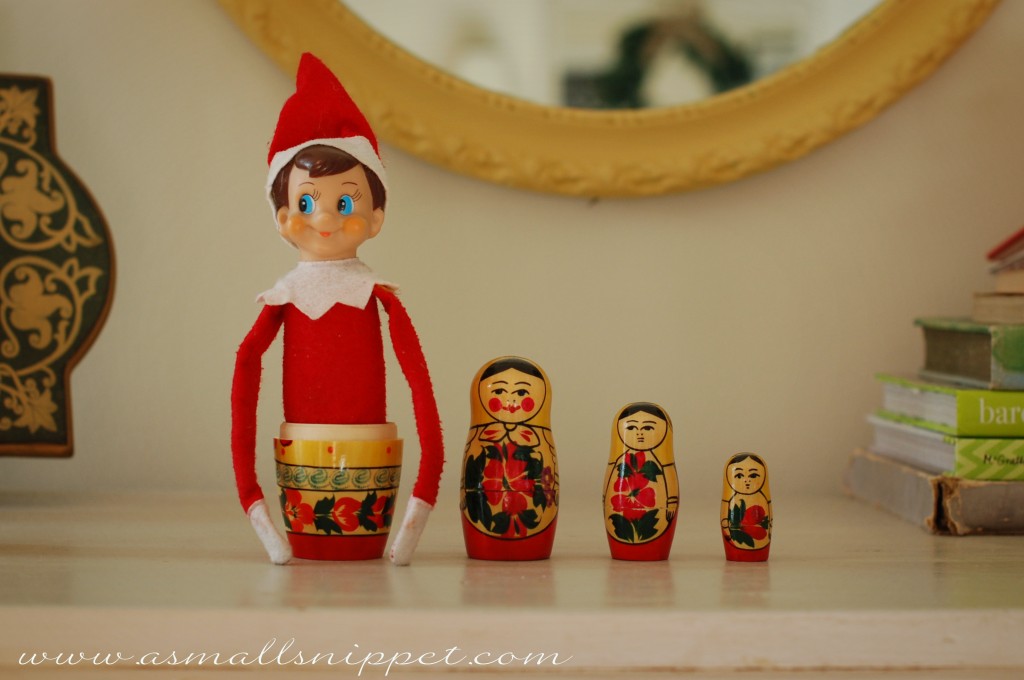 In Russia, elf on the shelf is not much of a tradition. Most Russians are Orthodox Christians, and for them, New Year's Eve is more important than Christmas. But that doesn't mean the Western world can't borrow a little from Russia. Babushkas are popular outside Russia, you know.
6. Special Delivery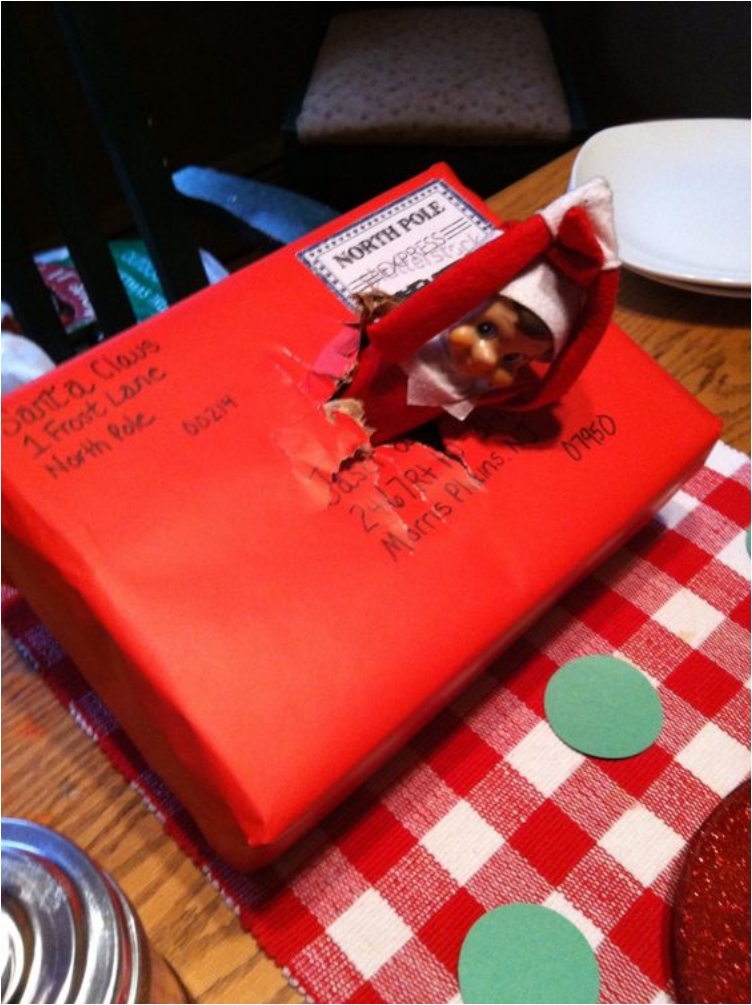 I just love how the elf pops out of the delivery package—the classic surprise you're looking for. It can be creepy, but effective.
7. Tree Farm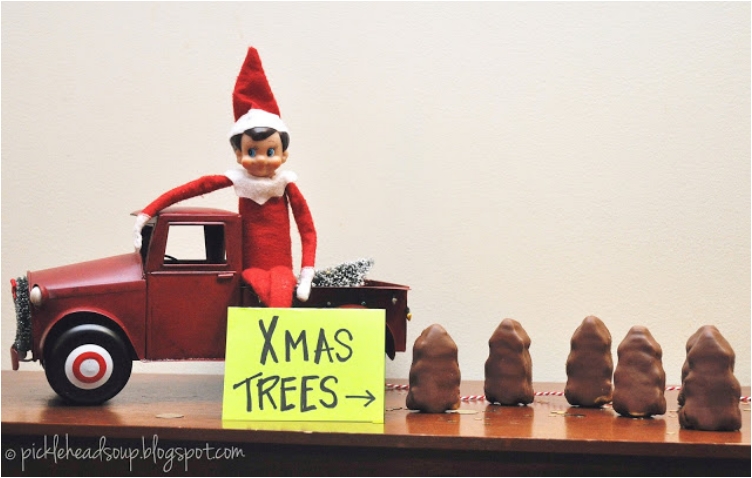 Someone has to bring the Christmas tree to the house. So why don't you let your elf do the job? And I didn't know Christmas trees could be cookies, did you?
8. The Substitute Teacher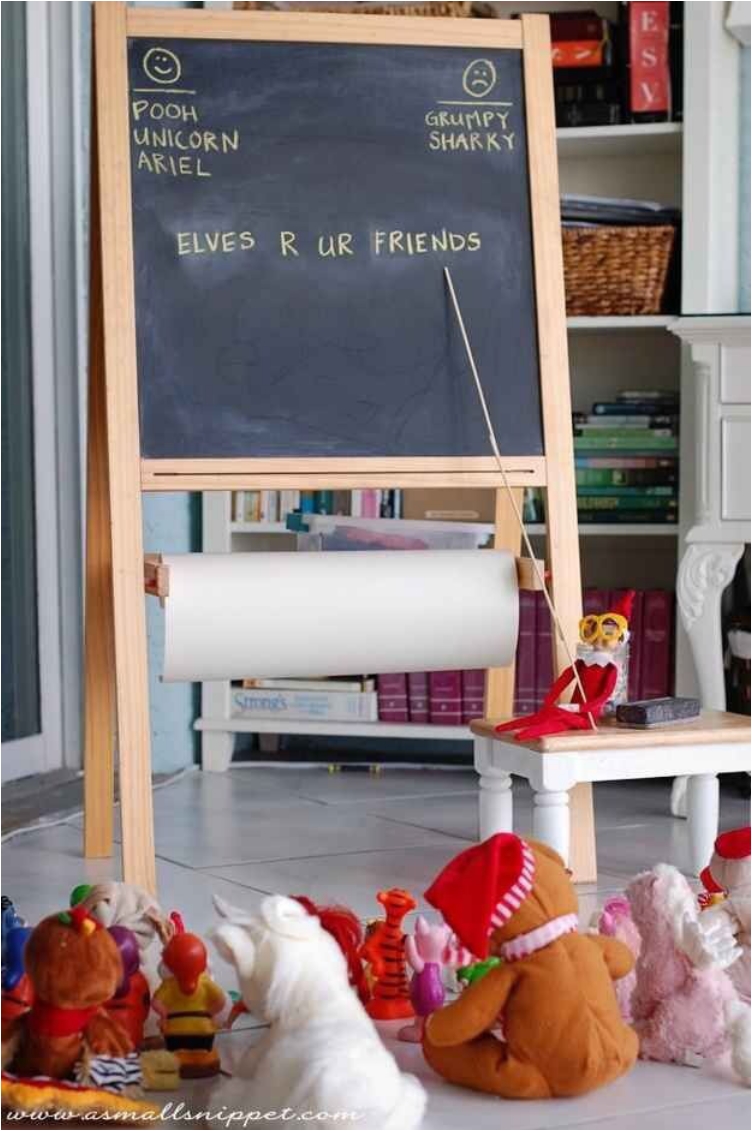 Whenever I see a scene like this, I think of Tom and Jerry, and the cartoon where Tom teaches the young cat that cats and mice are not friends. I just love the scene, in any setting. And the elf certainly fits the bill.
9. Thirsty Elf in the Fridge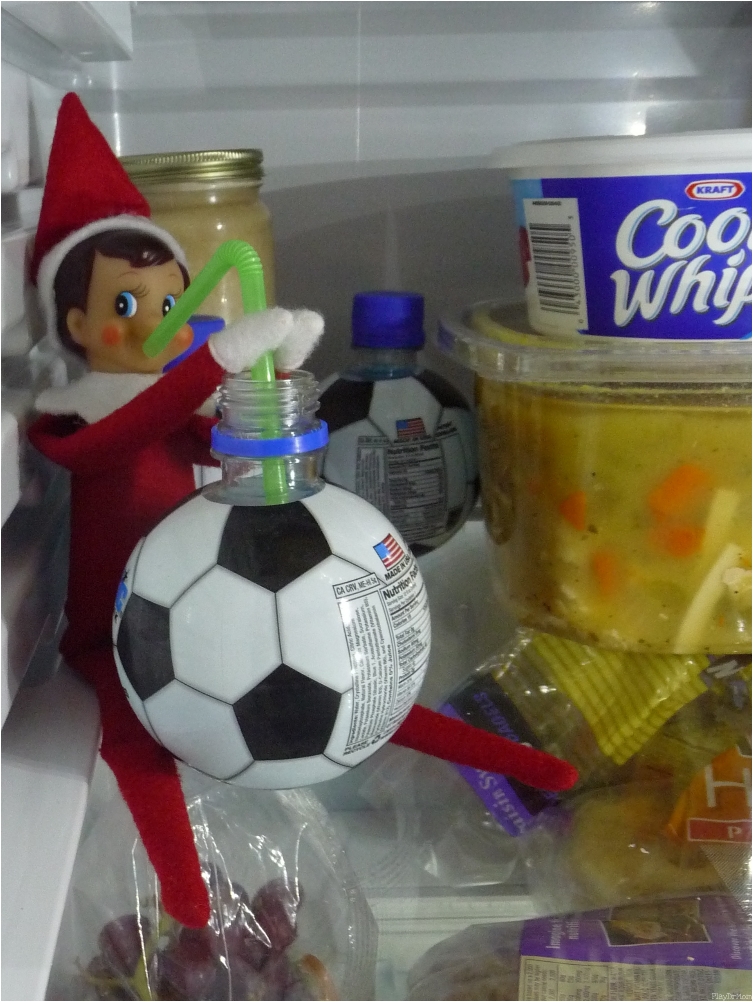 Warning: you have an intruder in your fridge, and he is about to eat and drink everything you own! Nah, just kidding, this elf is harmless. But it will definitely be a surprise to open your fridge and find him there.
10. Sparkle Angel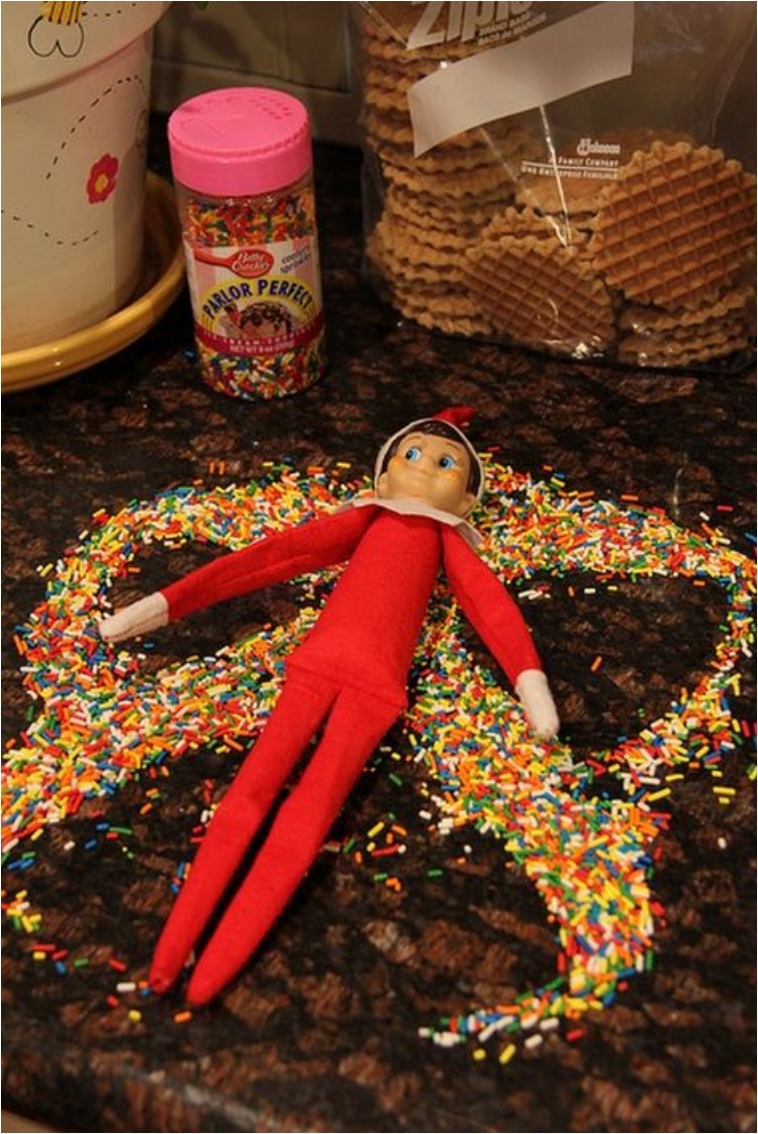 Children love sparkles and glitter. Everything that shines. And when it comes to sparkles, as long as they're edible, you'll be all right.
11. Locked Out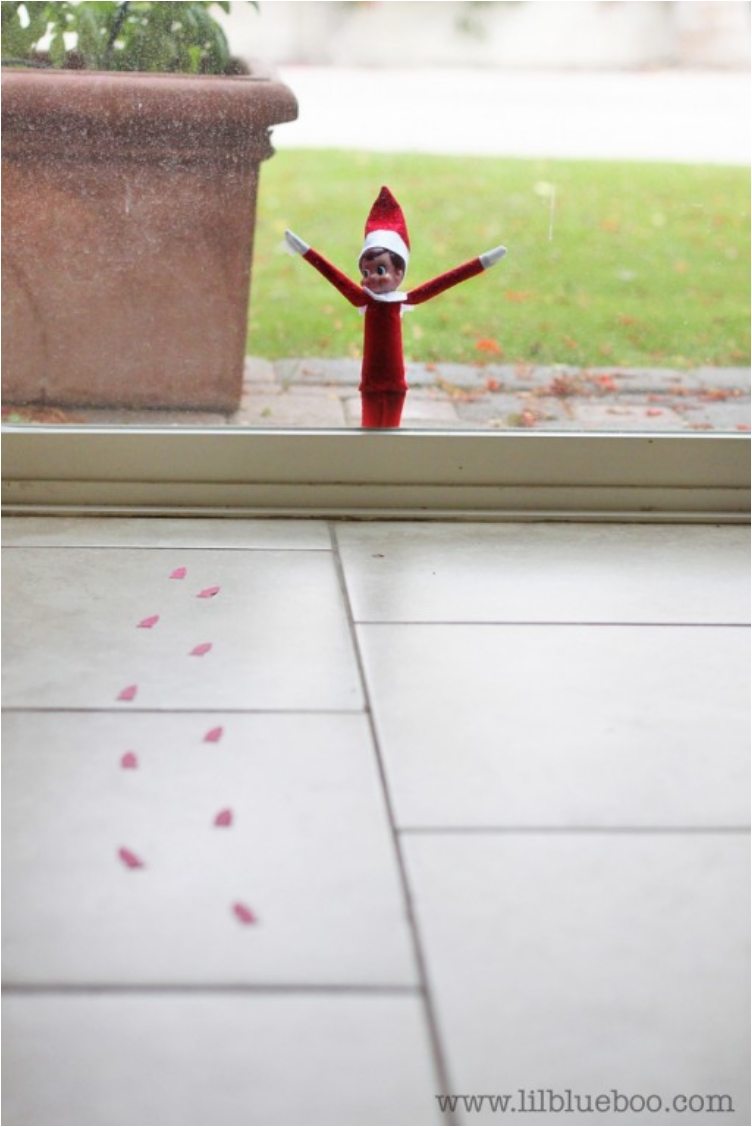 Some elfs make the cut, and some don't. Some are just left outside. If you feel sorry for this elf, come on, let him in. Don't leave him locked out.
12. Christmas Tree Climber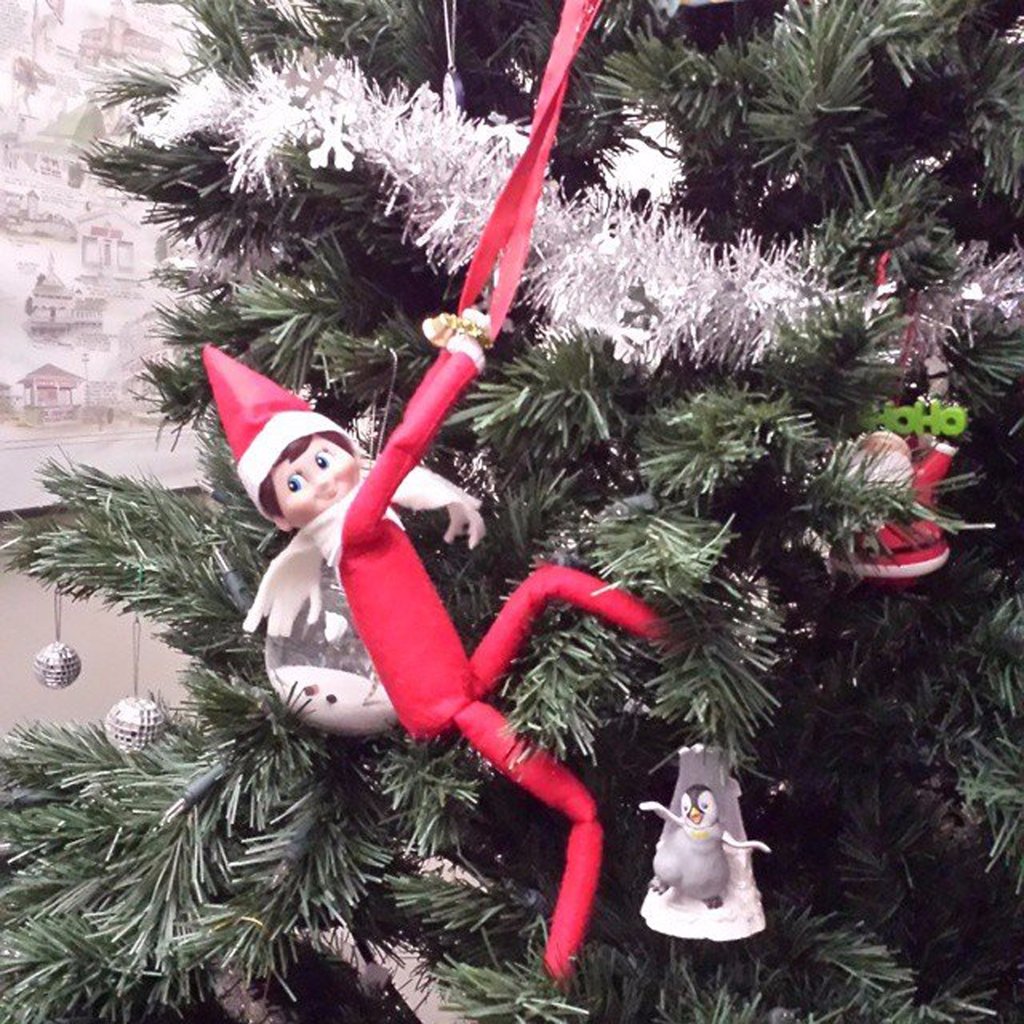 Elfs and Christmas trees go hand in hand, so it's no surprise we'll have some elfs on the tree. Place him any way you want!
13. Dinosaur Play Date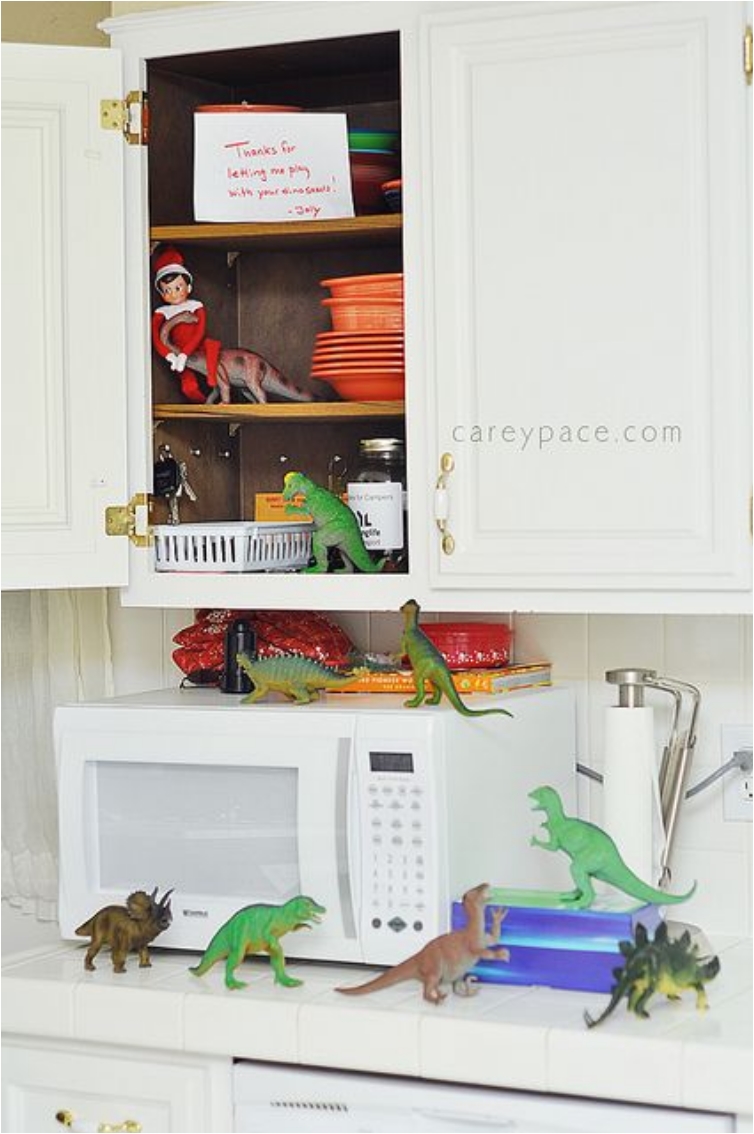 Another thing I loved as a child was dinosaurs. After all, I am a Jurassic Park child. So, with the new Jurassic Park coming in 2017, it might be time to revisit those dinosaurs.
14. Dollhouse Elf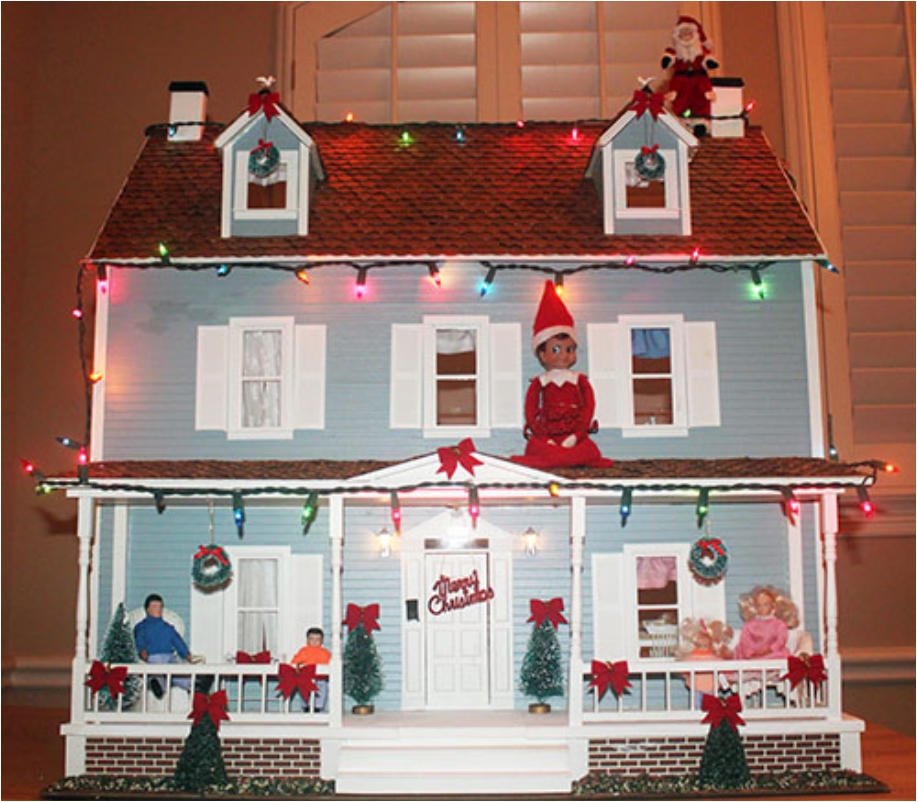 Barbie is not the only one that gets a dollhouse. Elfs get one as well. And truth be told, an elf dollhouse is more fun, shinier, and just more beautiful.
15. Googly Eye Elf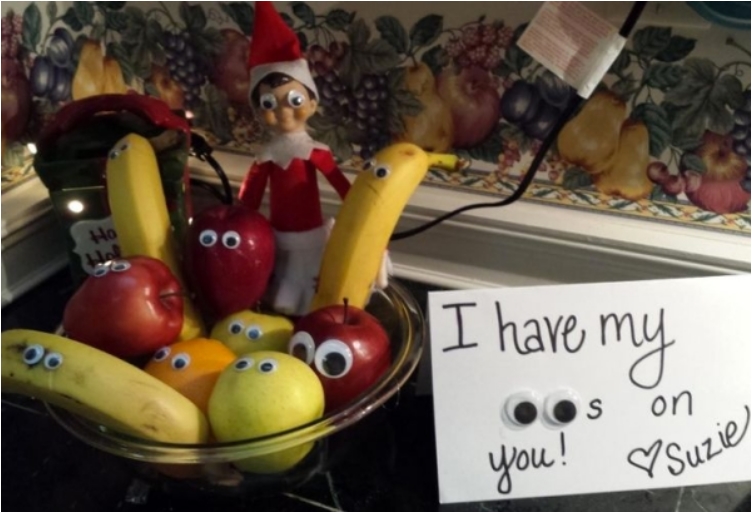 Googly eyes are usually reserved for Halloween. They are one of those fun, scary-looking desserts we make. But you can continue the wacky eyes for Christmas as well.
16. Elf in the Shower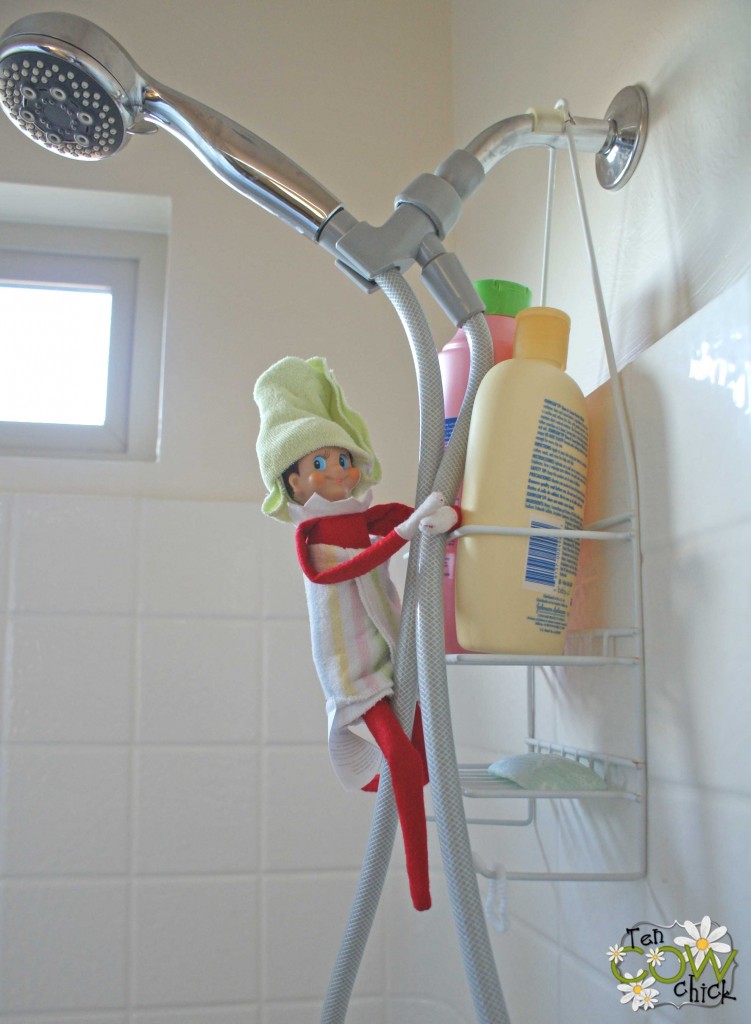 You've had a hard day at work. You're tired. You get home, and all you want to do is take a shower. And what do you know—who's holding your shampoo tight? Your little elf friend, of course.
17. Feeding the Pets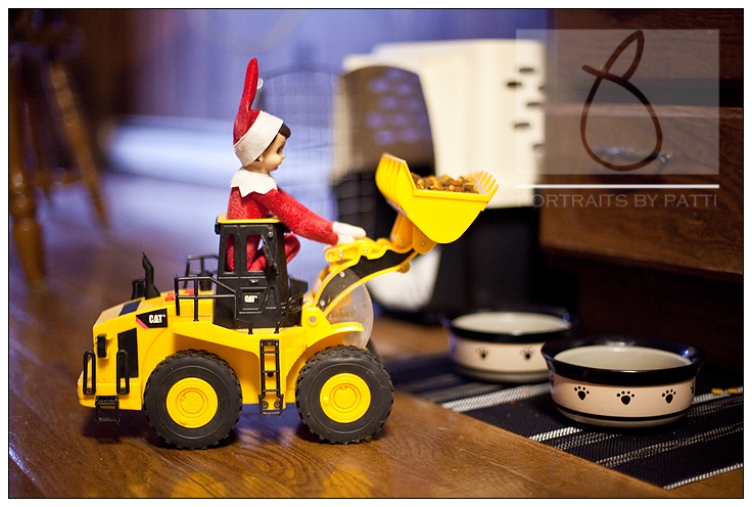 If you're working during the day, someone has to take care of the pets. And why can't that be your elf friend? After all, he is Santa's helper, so he may help you as well.
18. Elf Igloo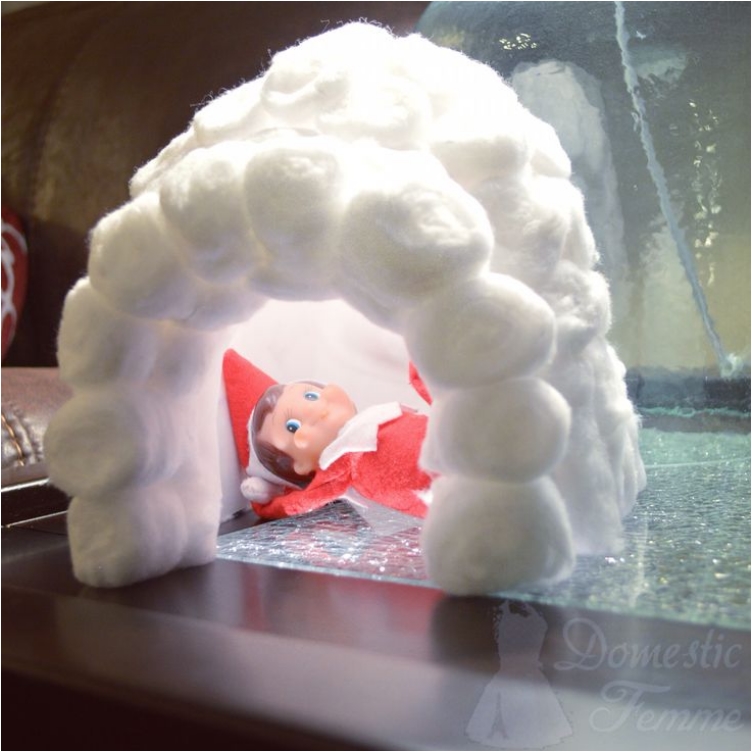 If you want more of a classic Christmas and winter decoration, the igloo is the way to go. Designed for your White Christmas party.
19. Toynapper Elf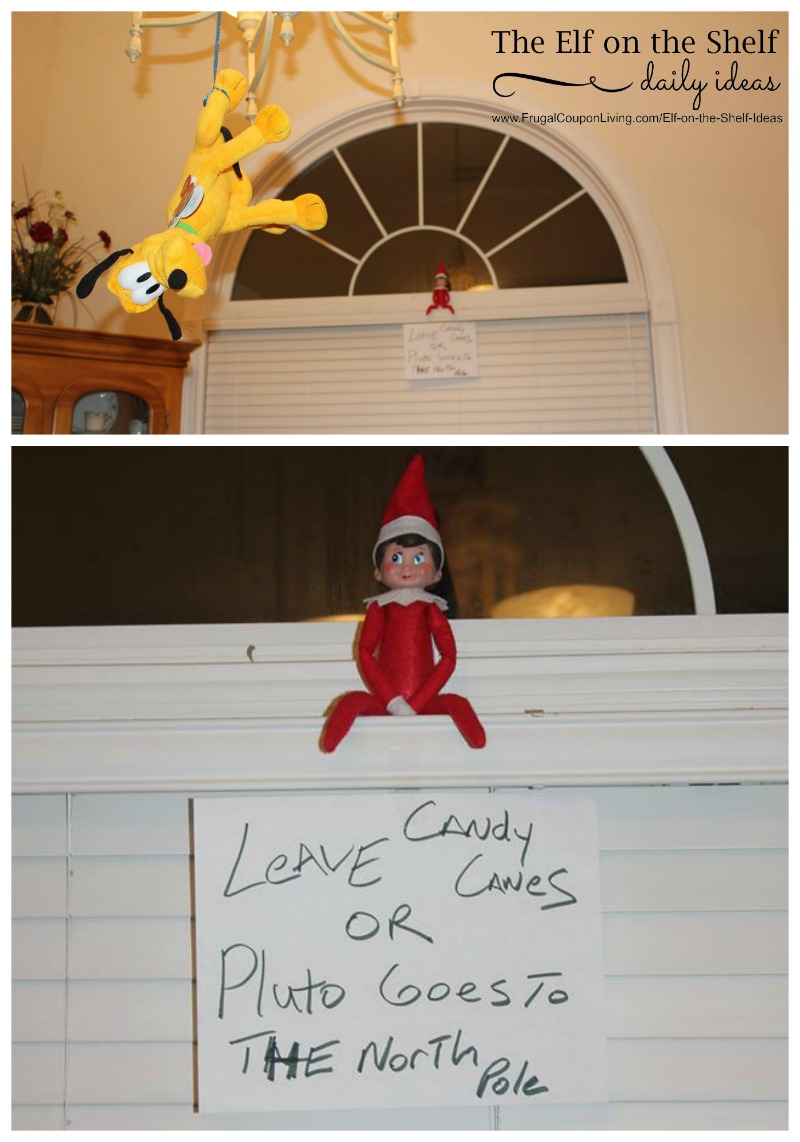 I just love how the elf and Pluto are having fun together. It just proves that you can leave your toys in your home alone, and they will find a way to hang out together.
20. Elf Twister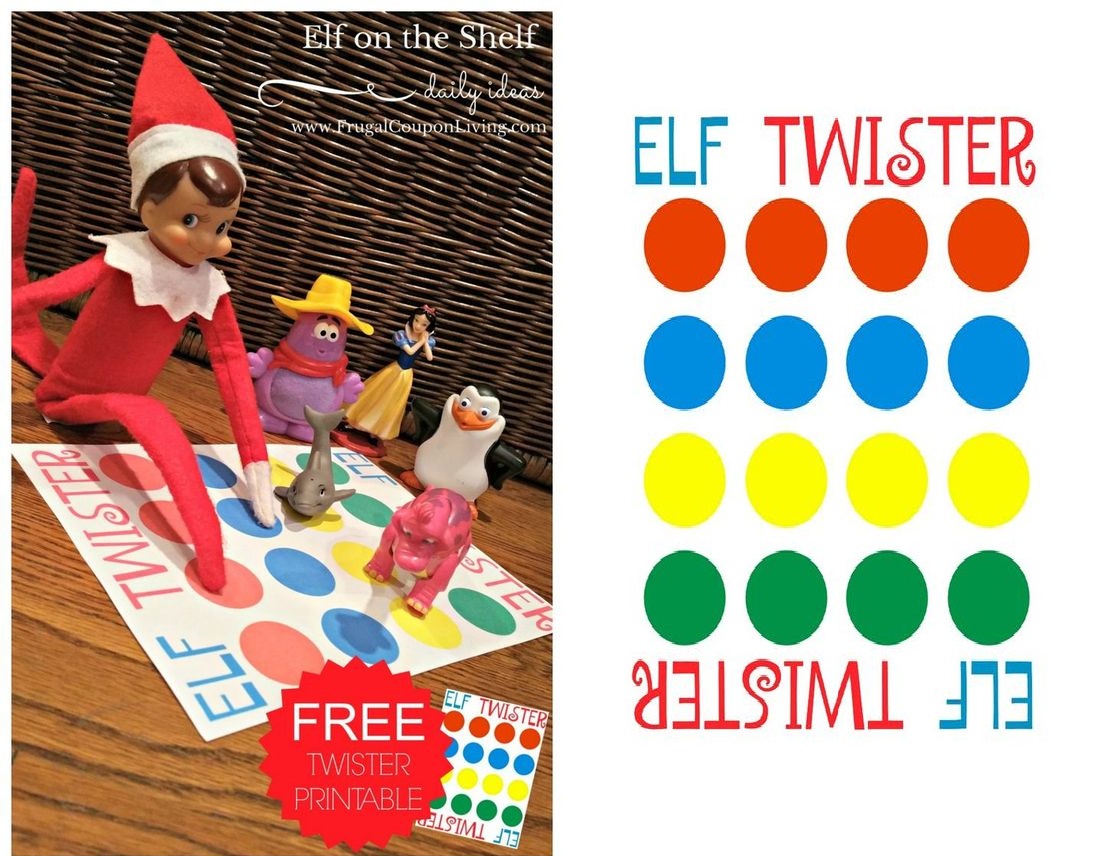 We're going back to our games with this one. Twister was a very popular game when we were children, and it still is. I still play twister from time to time when I get together with friends.
21. Self-Portrait Elf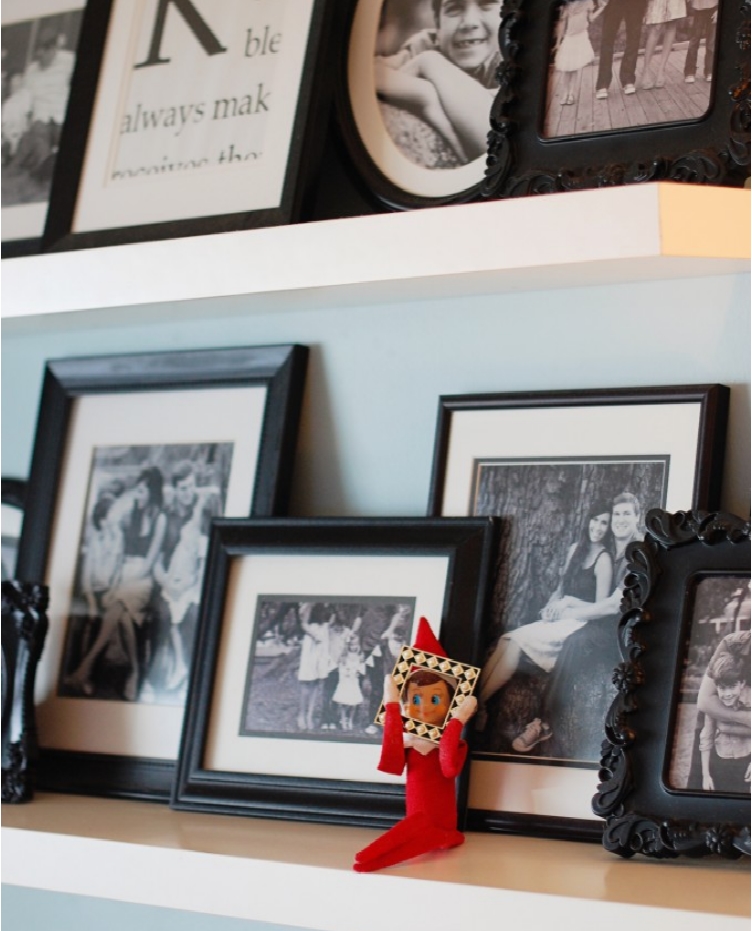 Warning: an elf has been hiding among your pictures. Try to find him. And no, he is not Waldo. But he loves taking pictures of himself.
22. Flying Elf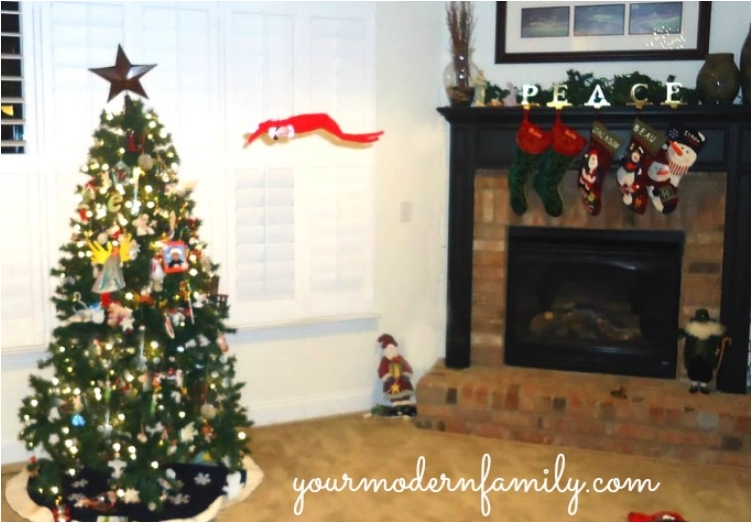 Is it a bird? Is it a plane? Is it Superman? No, it's just your little elf friend flying around the house.
23. Date Night Elf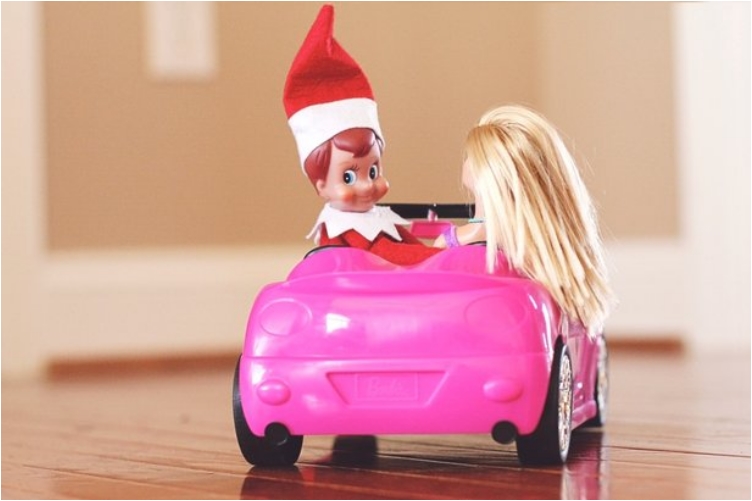 Yes, that little blonde girl there looks like Barbie. And we know elfs have charm. He might have caught Barbie's eye; after all, he does look charming in the car.
24. Stuck in the Wineglass
Your elf needs help. Somehow, he managed to get stuck in a wine glass (he was probably trying to drink the last drop of wine). Help him out!
25. Captured Elf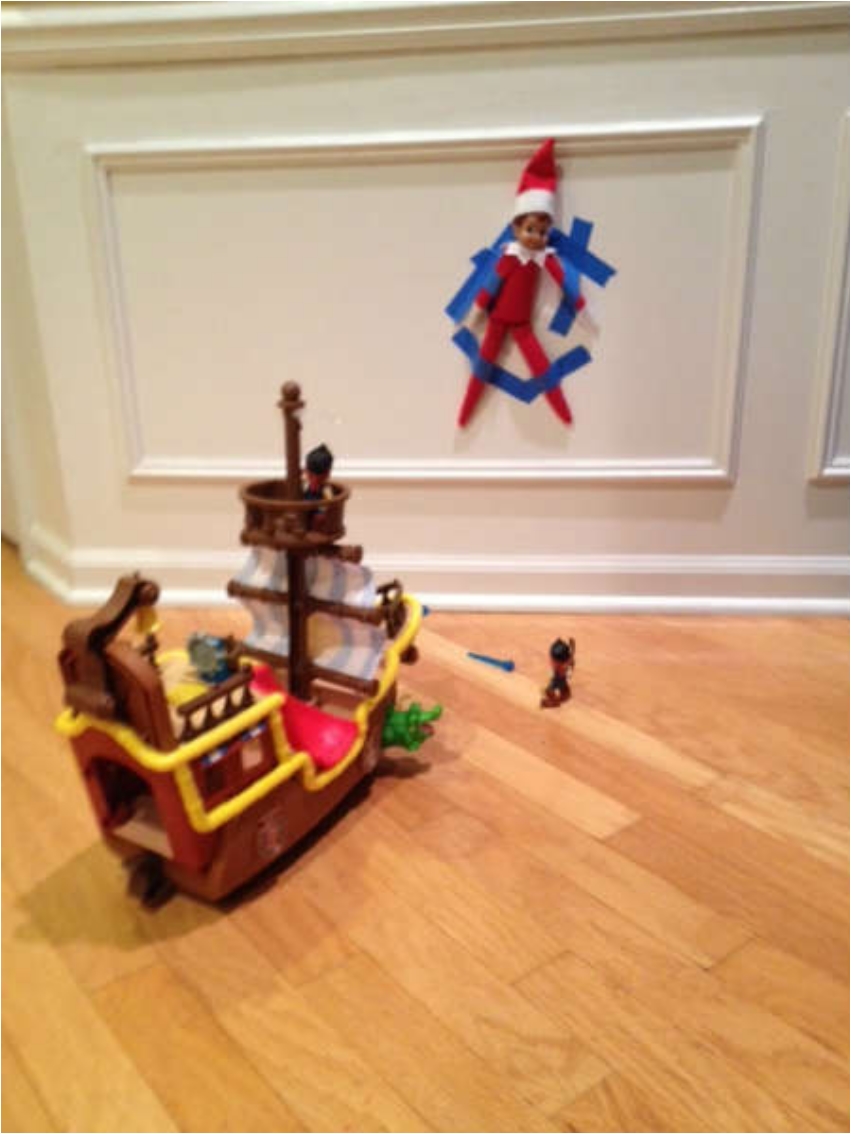 While you were out, pirates came and attacked your house. Your elf managed to save your house and defend it from the pirates. But in the process, he became a prisoner in his own home. So why don't you give that lad a hand?
26. Car Sledding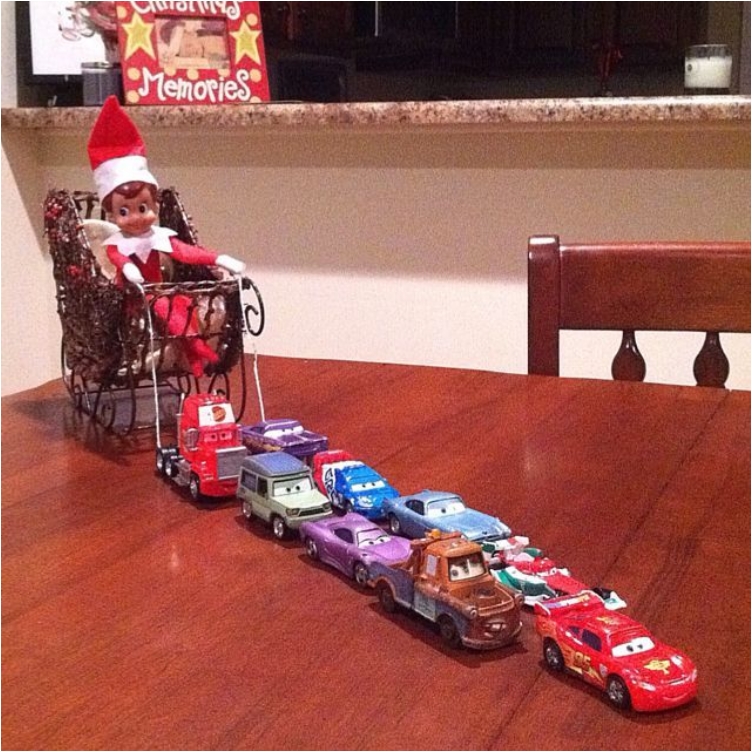 In this case, your elf has transformed himself into Santa Claus. And the reindeer are transformed into cars. Think of it as a modern version of Santa's sleigh.
27. Sexiest Elf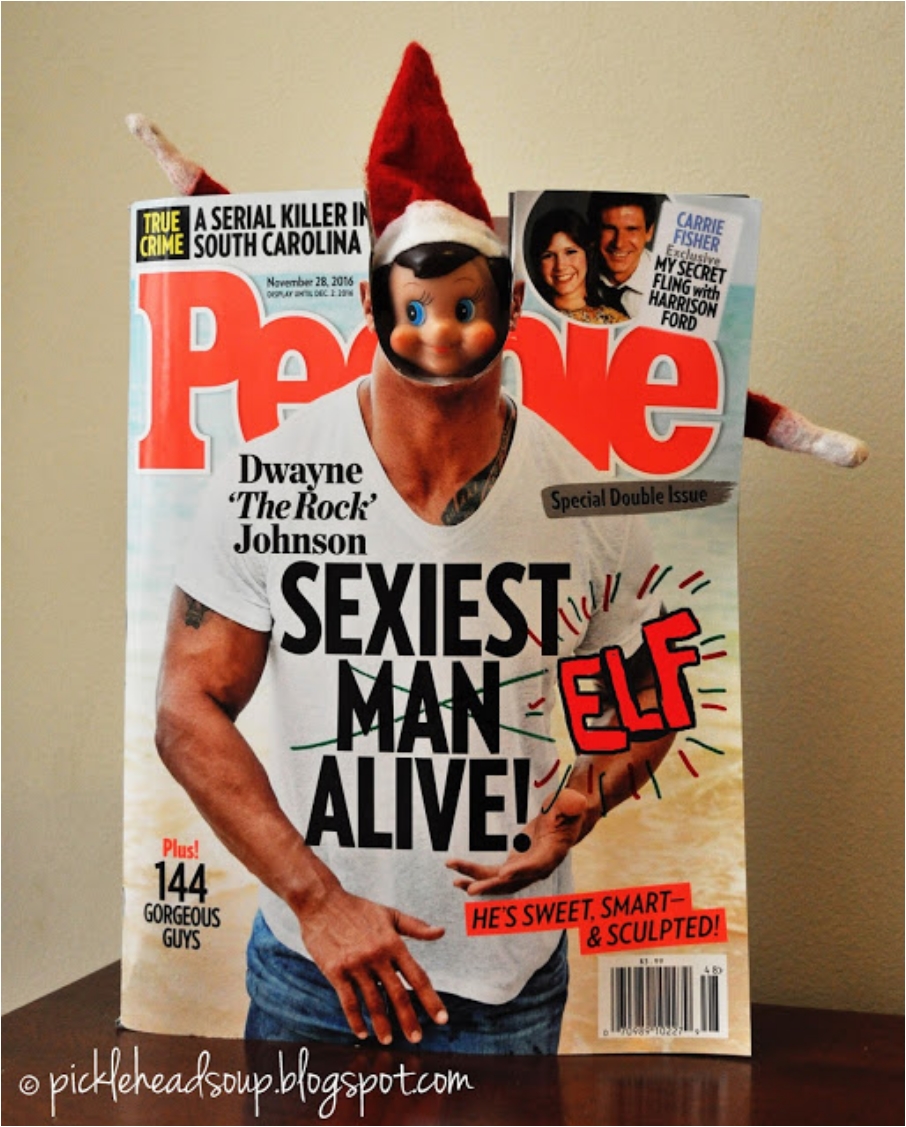 I must say I love these tricks. Similar to the special delivery package we had at the beginning, I love when you can bring an elf to life in a magazine.
28. Caught in the Cookie Jar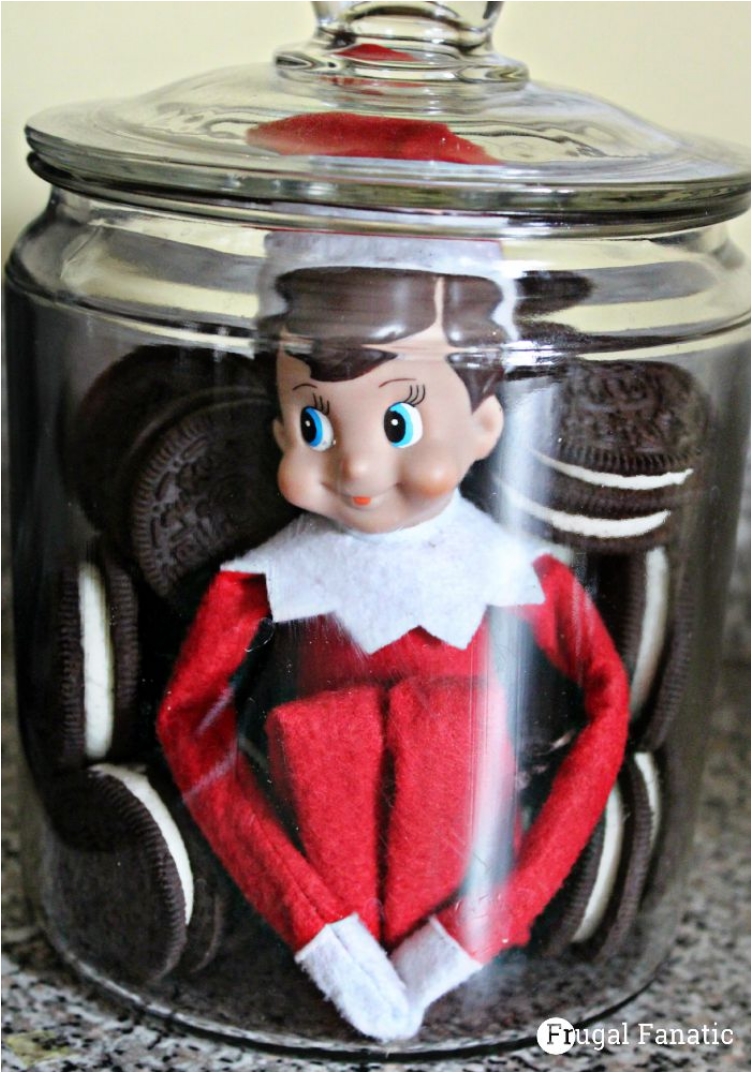 Now who was that naughty elf? He tried stealing from the cookie jar, but little did he know that you placed some traps in it. And in the end, he got caught red-handed.
29. Toilet Fishing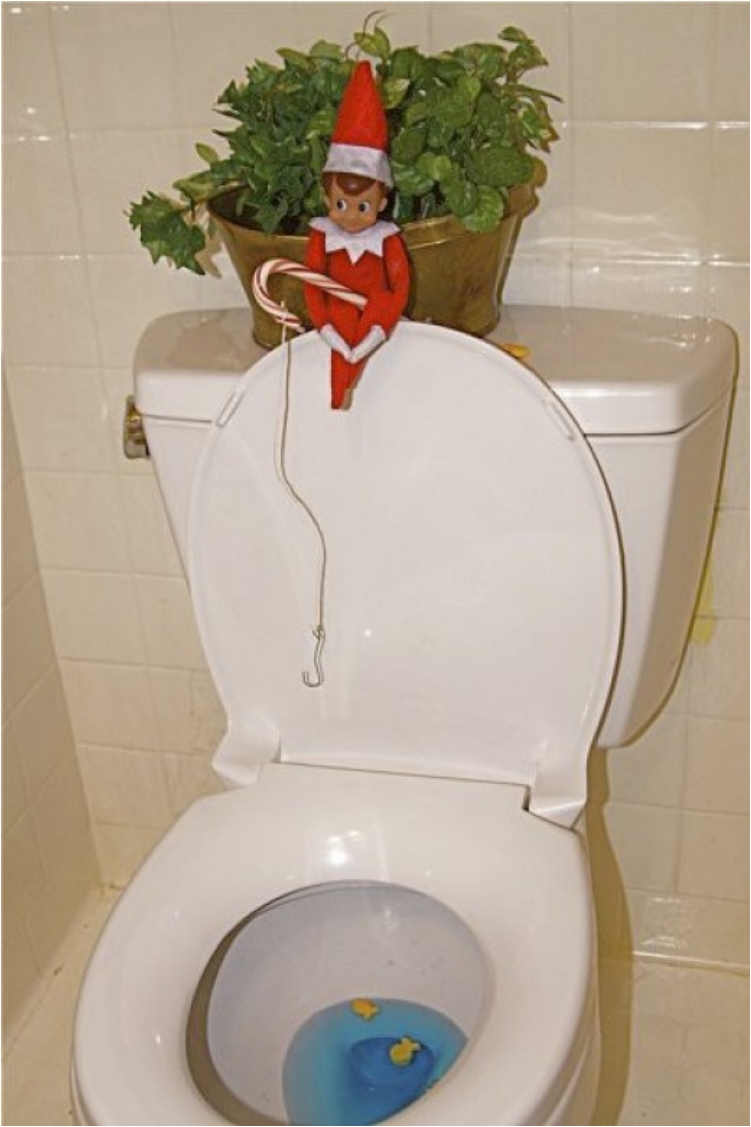 This looks creepy, but it works. I'm sure you'll be surprised to find your elf in the bathroom, just on top of your toilet. But hey, where there are fish, there's a fisherman.
30. Sliding Off the Christmas Tree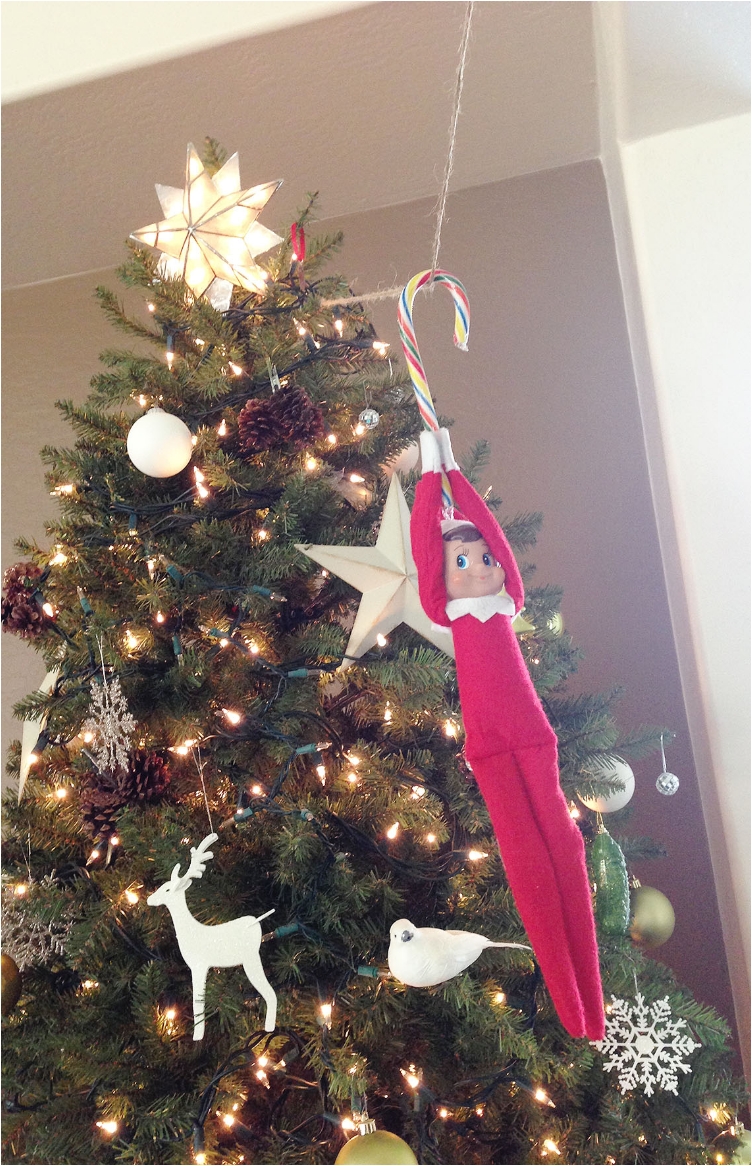 We had an elf in a Superman role, and now we have an elf in a Spiderman role. And your elf is moving around and sliding off.
31. Relaxing in the Hammock
You thought you were the only one who needed some "me" time? And that only you had the right to relax in the hammock? Well, your elf could use some peace and quiet as well. Look how calm and peaceful he looks while reading a magazine.
32. Catching Up with the News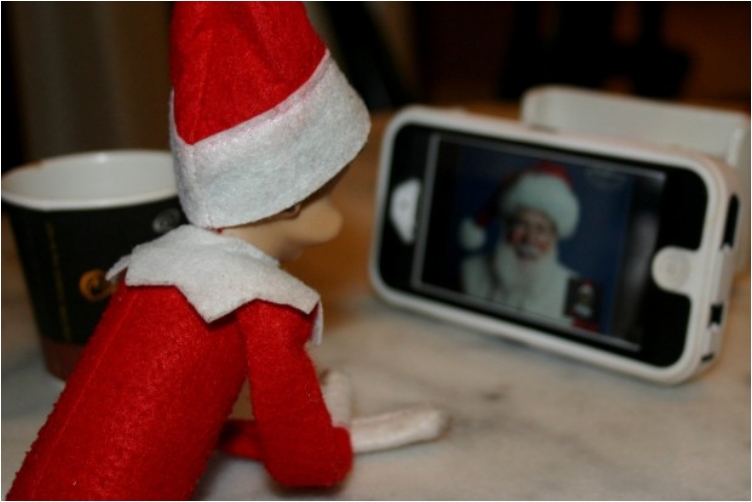 Nowadays, we all read news on our phones and tablets. So you can say that the elf is catching up with modern times.
33. Elf Booth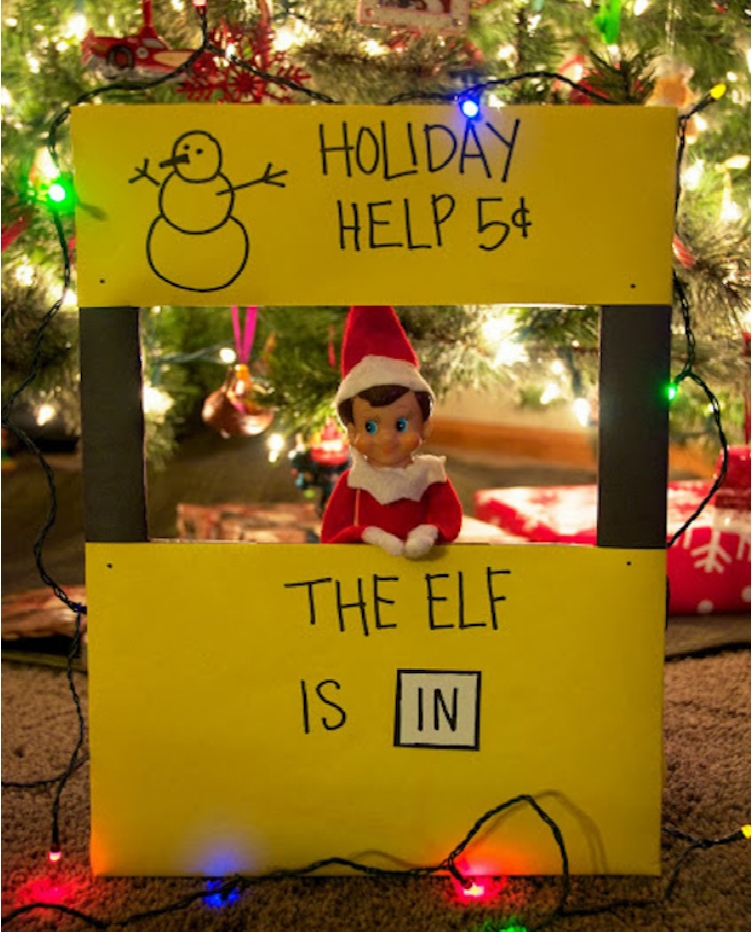 It looks like our elf has taken a page out of a children's book. In the same way children sell lemonade and cookies, this elf is selling his services. At least it's for a good cause.
34. Snowball Fight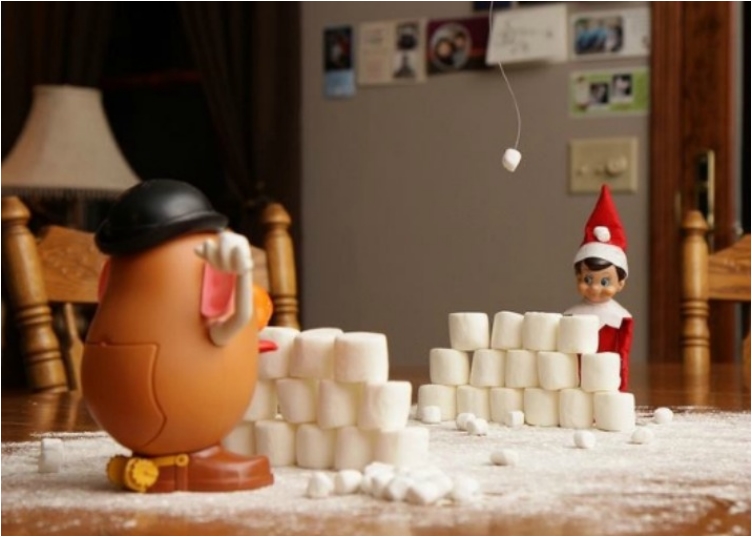 You know it's winter when you start having snowball fights. And the elfs are joining in on the fun too. You have your potato head there as well.
35. Sleep Time Mischief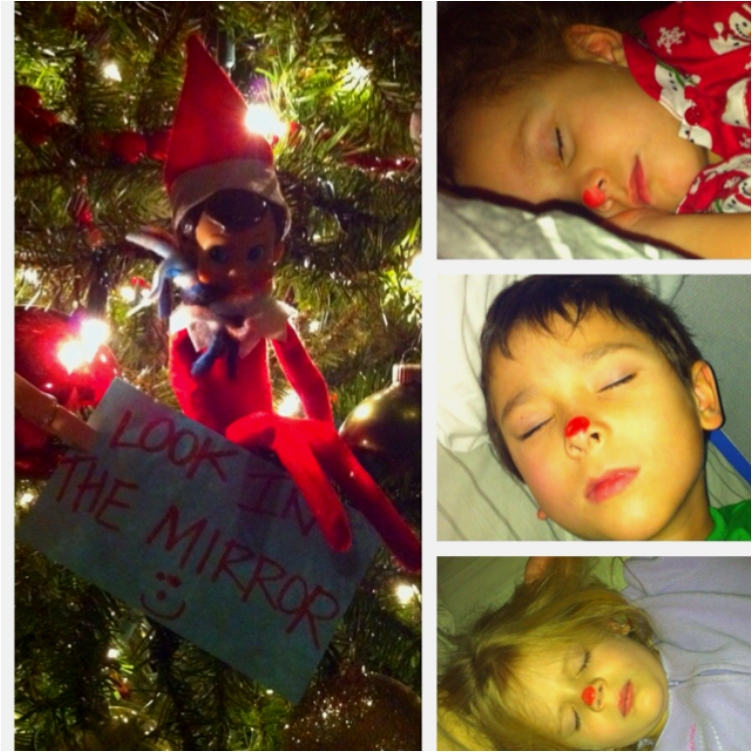 Apparently, elfs like to play pranks on people. And especially on little children. Make your elf the ultimate prankster at home.
36. Perfect Place to Hide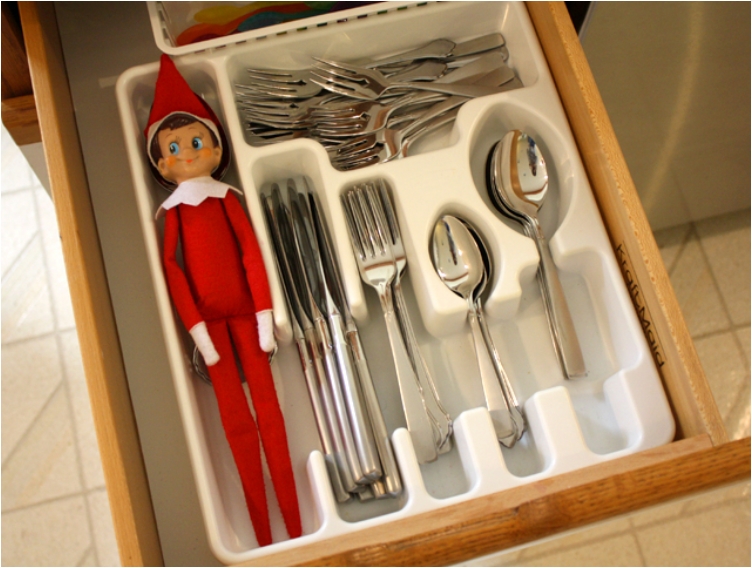 The silverware drawer is one of the best places in the house for your elfs to hide. But this only applies if you are trying to surprise your partner. Your children probably won't look for the elf in a kitchen drawer. But your partner might find him there when trying to set the table.
37. Ninja Elf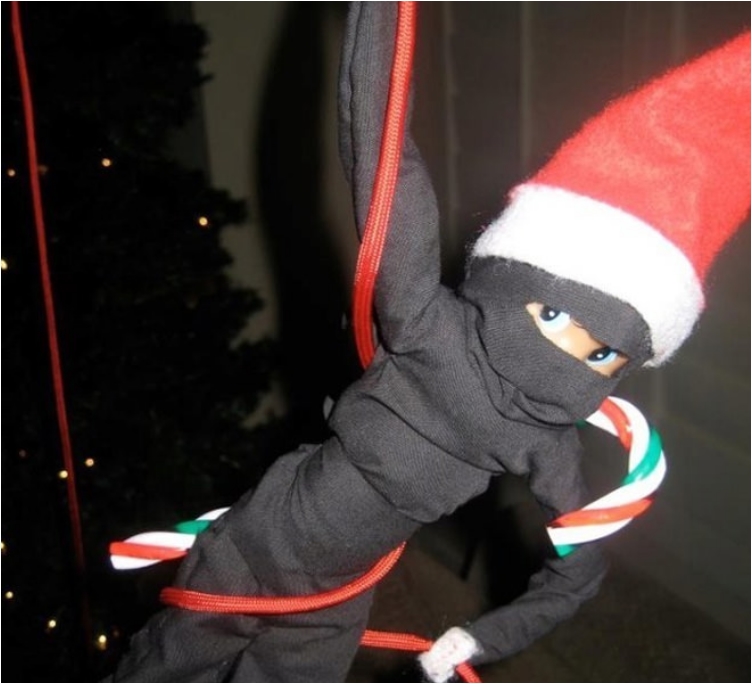 The era of ninjas is long gone, but that doesn't mean we can't bring it back anytime we want. And is there any bigger surprise than a ninja elf?
38. All Aboard the Shoe Train
This is not an ordinary train. How can it be, when you have an elf in the front? Warning: your female partner might not appreciate you playing around with her shoes.
39. Frozen Elf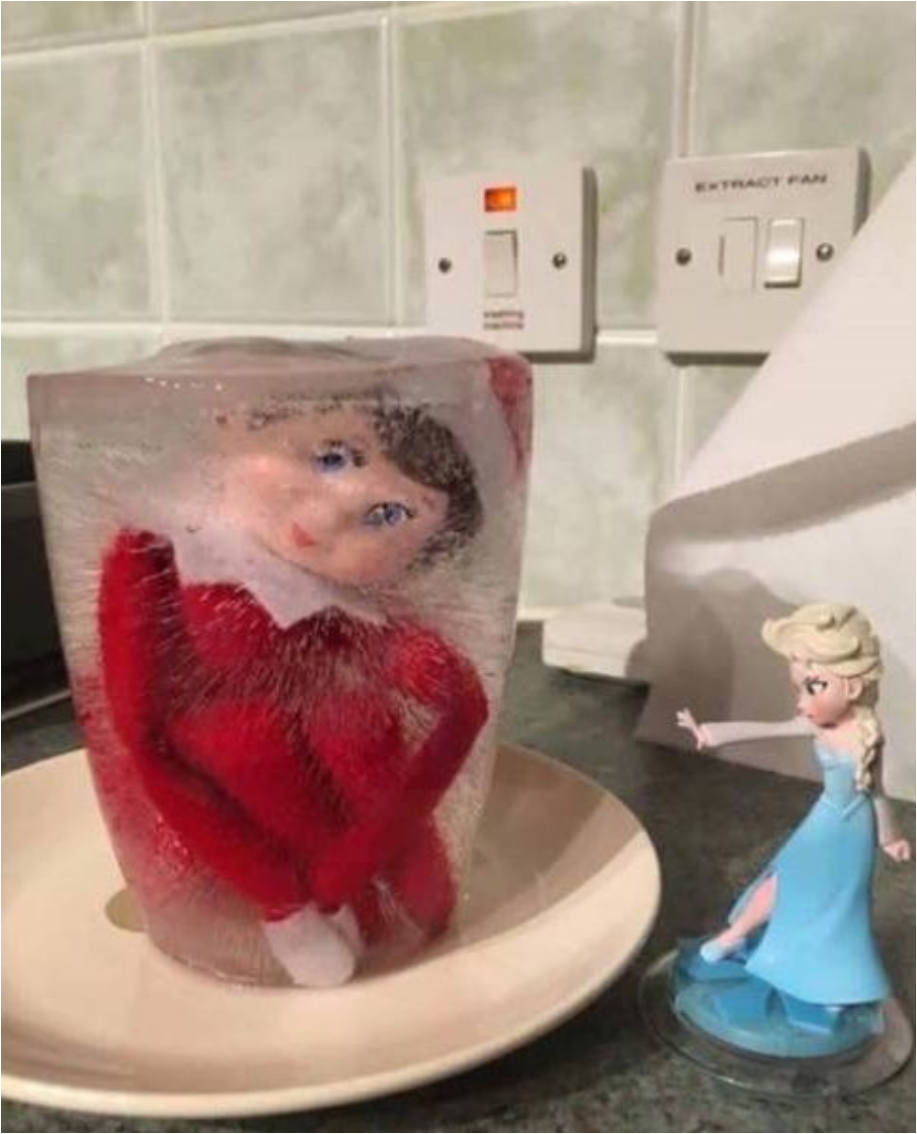 Well, when you take on Elsa, you end up being frozen. That was the lesson we learned while watching the great Disney movie. Just kidding. But Elsa and the elf are a perfect duo.
40. The Weightlifter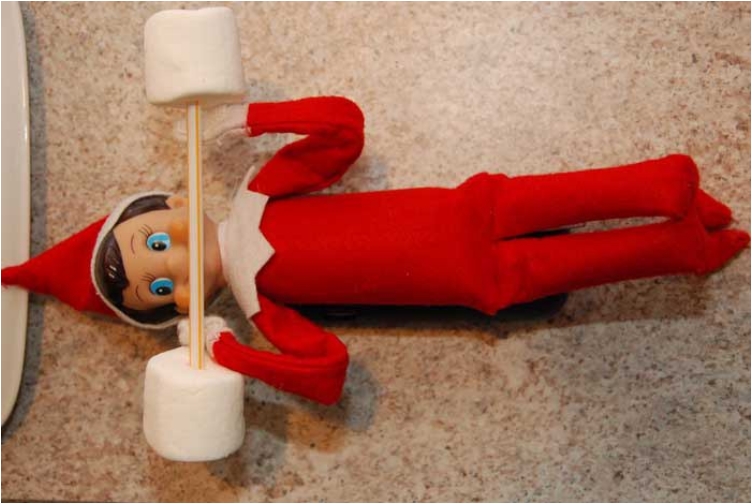 This is the perfect present for your bodybuilding partner. Show him he is not the only one working out and lifting weights.
41. All Rolled Up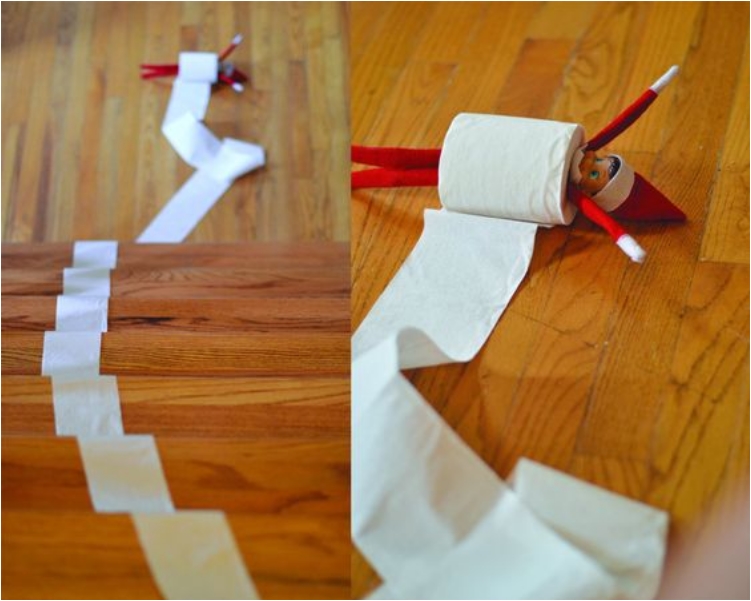 You might make a mess in your house with the toilet paper, but you can clean it up later. At least you know you've prepared a great surprise!
42. Kneeling Elf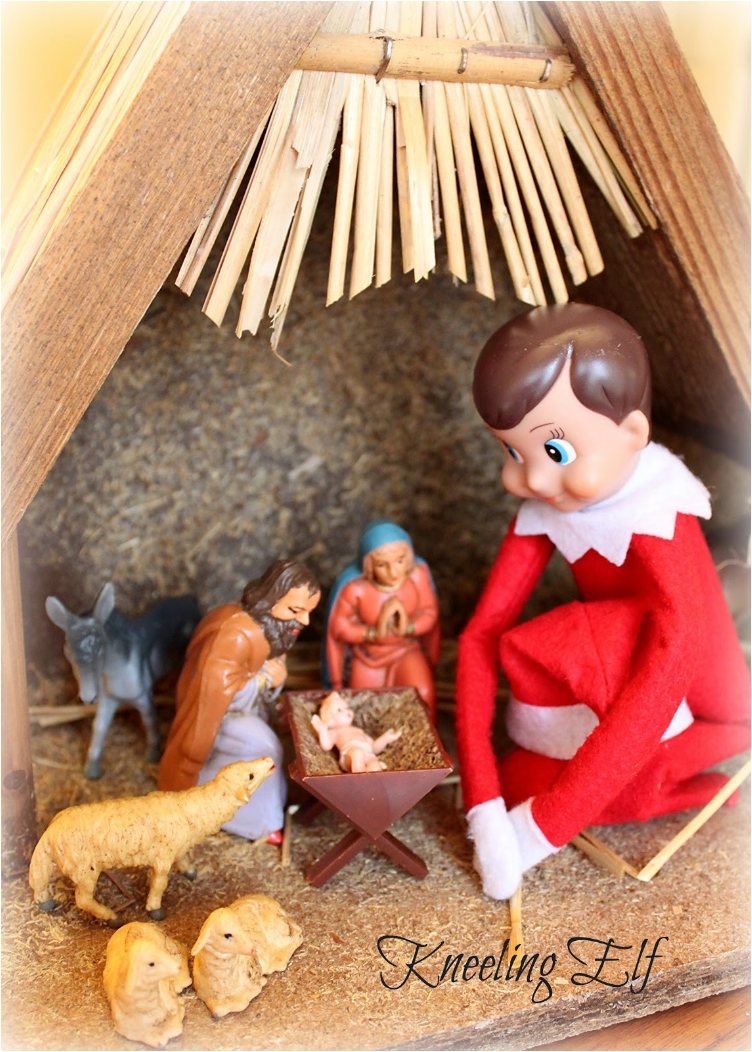 This is a bit of a traditional take on the elf on a shelf surprise. You have baby Jesus and everything else linked to the birth of our Savior. And then you have the elf to spice things up.
43. Story Time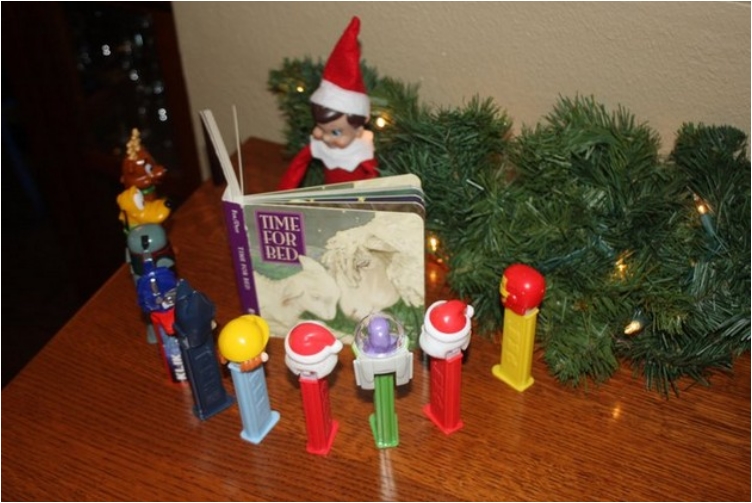 It's that time of the evening—when we need to tell a story to our children so they can go to bed peacefully. And even elfs have children they need to put to bed.
44. Yoga Elf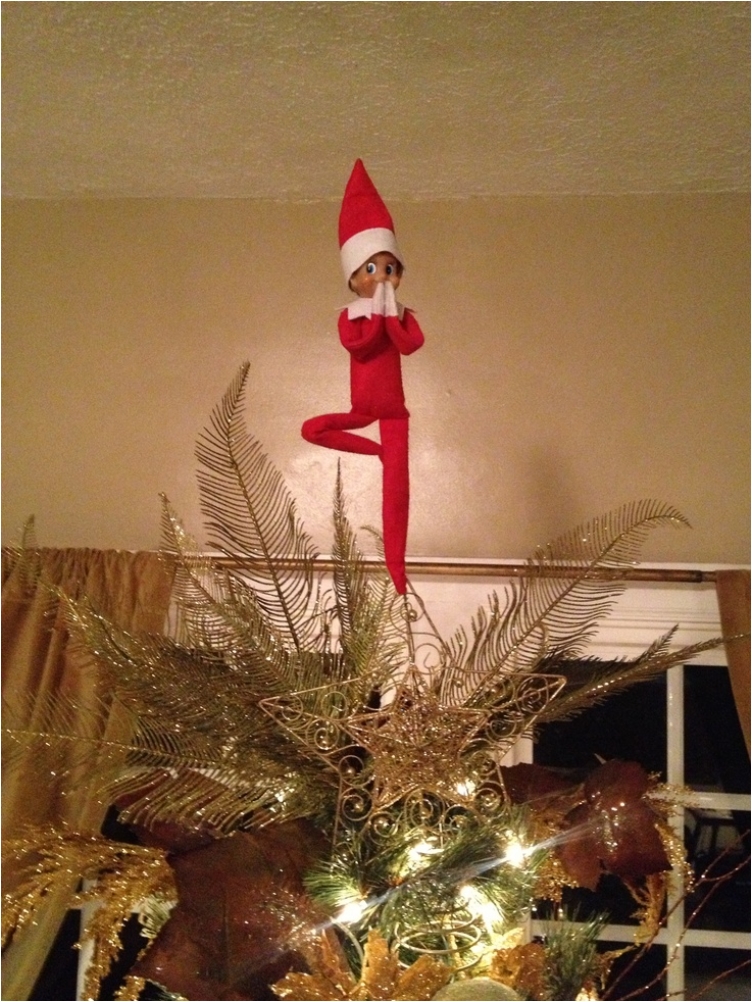 In the era of yoga, we have to include an elf doing some yoga poses. We just couldn't leave yoga out.
45. Sack Race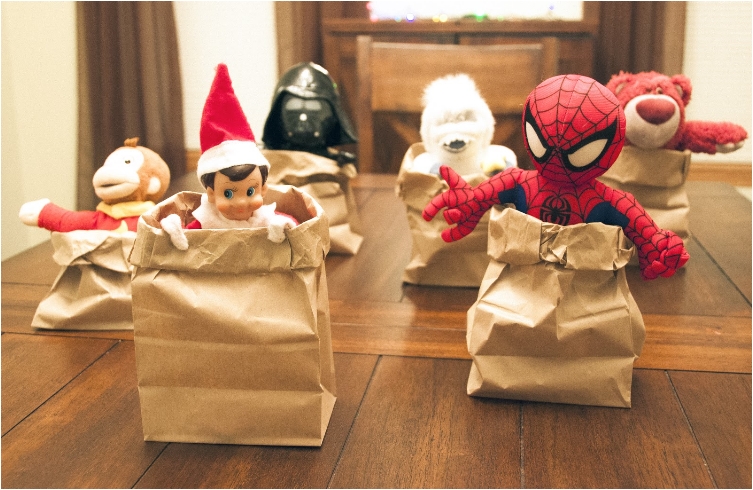 Who do you think will win this race? I put my money on Spidey, but the elf can always surprise us. It's just that Spiderman is my favorite superhero.
46. Selfie
You knew it was coming for you; it was lurking in the shadows. You can't ignore the selfie, the most popular trend in the past few years. We just had to have one with our elf.
47. Bye-Bye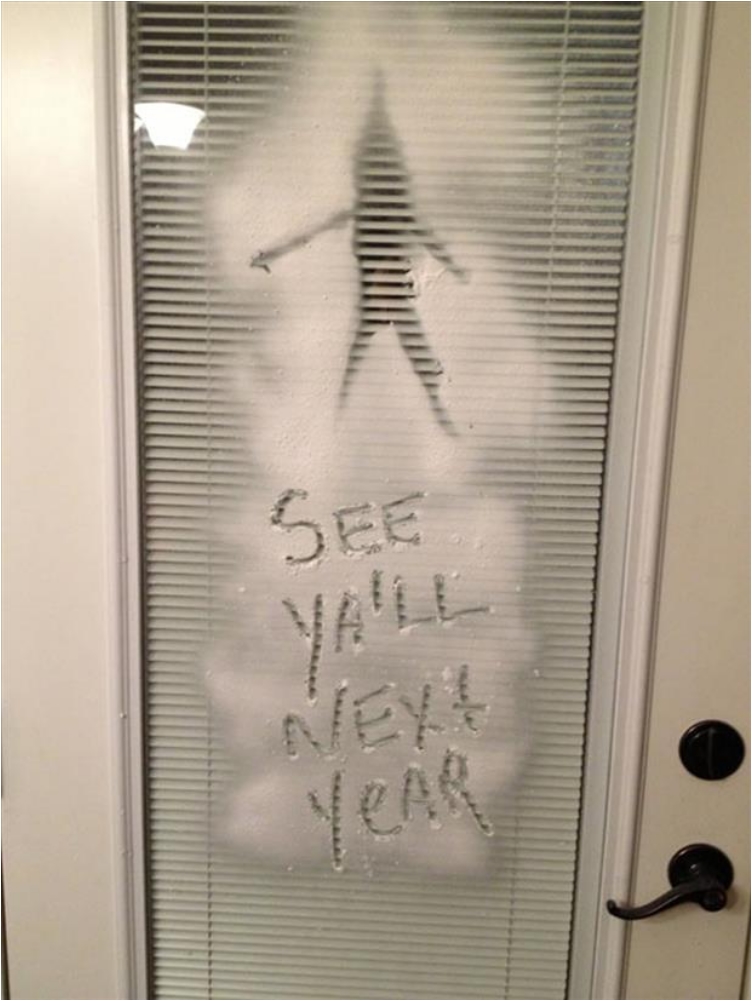 For a proper goodbye, we have your Goodbye Elf. I hope you enjoyed the article, and that you found an idea you can use in your home.
And don't forget: elfs are fun, but nothing beats the attention you give your friends and family for Christmas.