Two ailing black kittens were brought to an animal clinic, in desperate need of immediate medical attention. The vet said they won't survive, but a woman working in the centre offered them foster care despite the odds.
Say hi to baby Atlas and Cambria!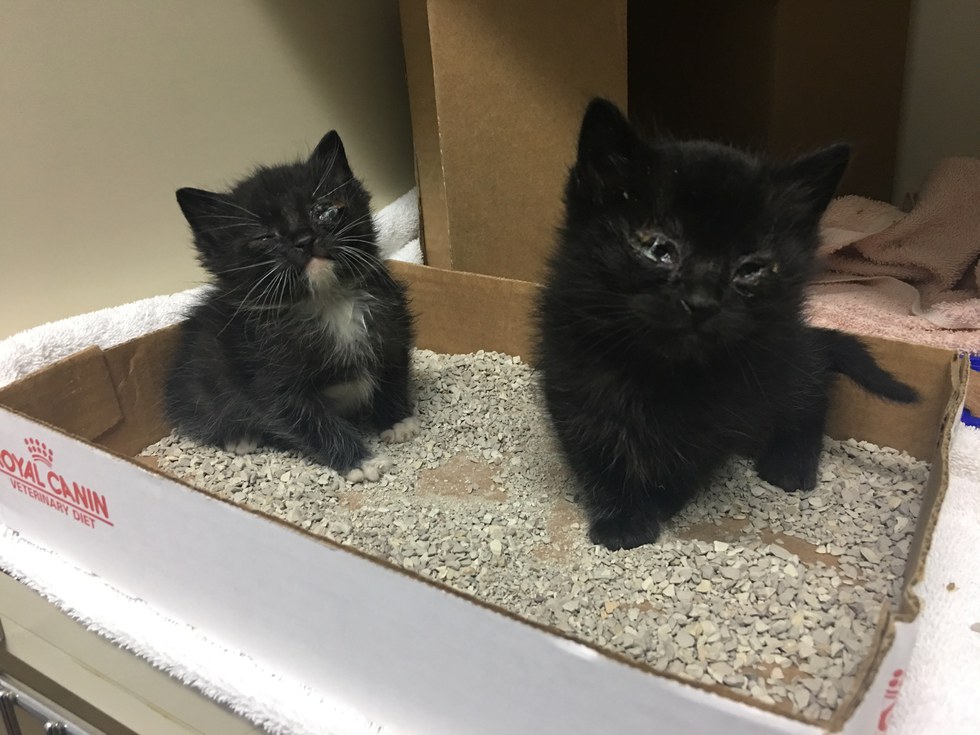 These poor kittens were found with their deceased mother. They were suffering severely and are awfully skinny.
Weak little Atlas had a missing eye and his sister Cambria's eyes were infected, which makes her almost blind. The vet has lost hope that the two can survive their current conditions.
Despite this, one of the employees refused to give up on the needy kitties and volunteered to care for them and finance their medication.
"I agree to the expensive endeavour of fostering them because I am a sucker for an undercat," said imgur user catchforusthefoxes. "Atlas was on the verge of death for over a week and had to be bottle fed every few hours. Shortly thereafter we found out that he had distemper."
Defying the cost of the cats' medications, the foster mom relied on her own pocket to make sure they receive the proper care they needed.
"(My vet) strongly pushed humane euthanasia. My Never-Tell-Me-The-Odds plot storyline thickened!" she added.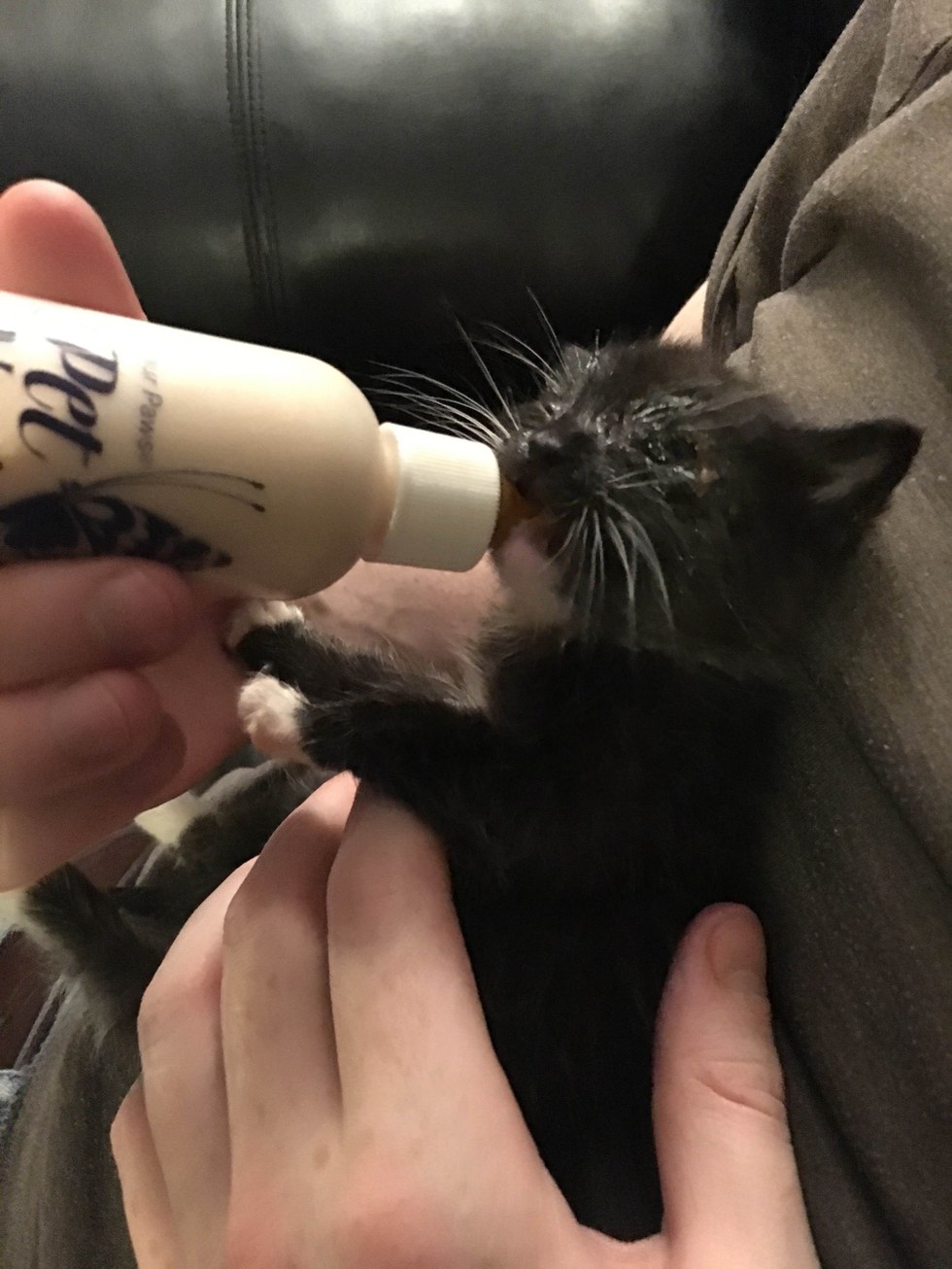 Atlas and Cambria went through a week of round-the-clock care, eye medication, de-worming and plenty of nutritious food. They slowly gained weight and recovered from their sickness.
Though the improving kittens still sneeze and wheeze, they started to look significantly better day after day. This little progress was enough for their caregiver to fight for them until they get totally better.
"Atlas shrieked if he wasn't being actively held by me, so he hung out in my pocket at work and occasional happy squawks emerged from my scrubs, much to the surprise and delight of my patients."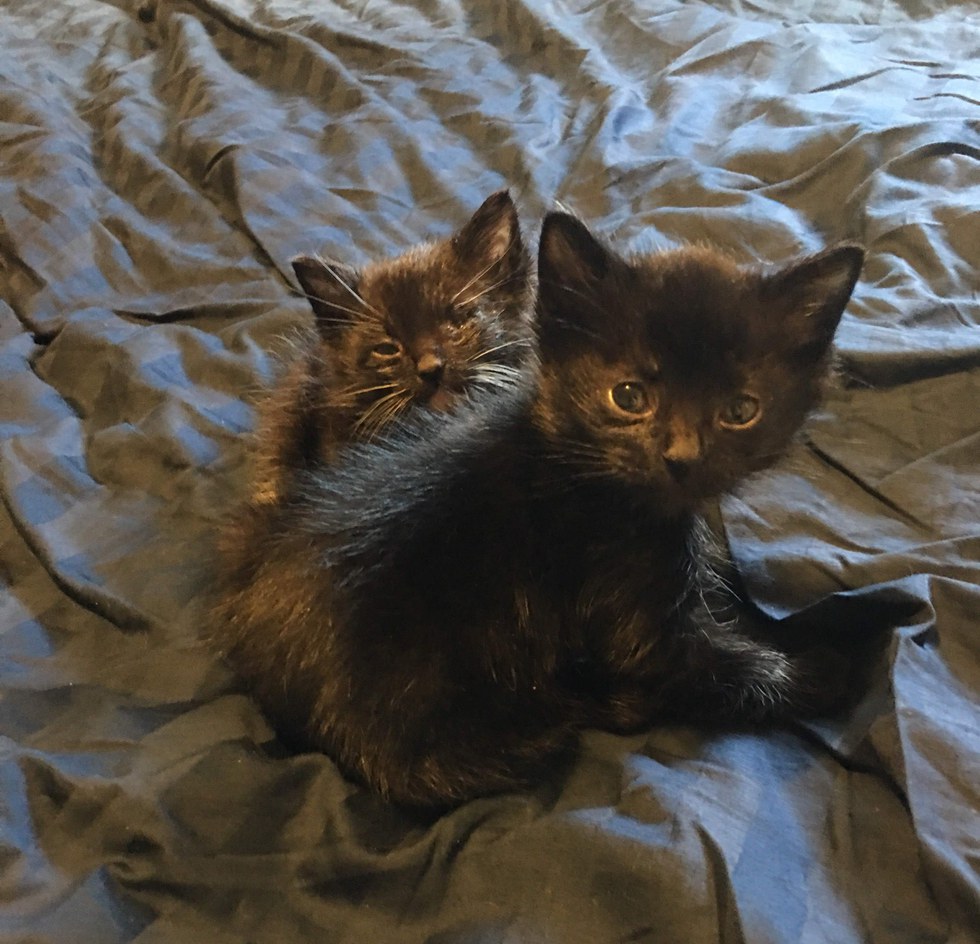 Due to their terrible experience, the kitty siblings were in a defensive mode for some time.
"Cambria stood in front of every new thing they encountered to protect her little brother from it. Everything was scary and they needed constant reassurance."
The animal clinic had to eventually open them for adoption to find their permanent family. At first, the clinic pushed to have them adopted separately but their foster mom insisted they had to stay together.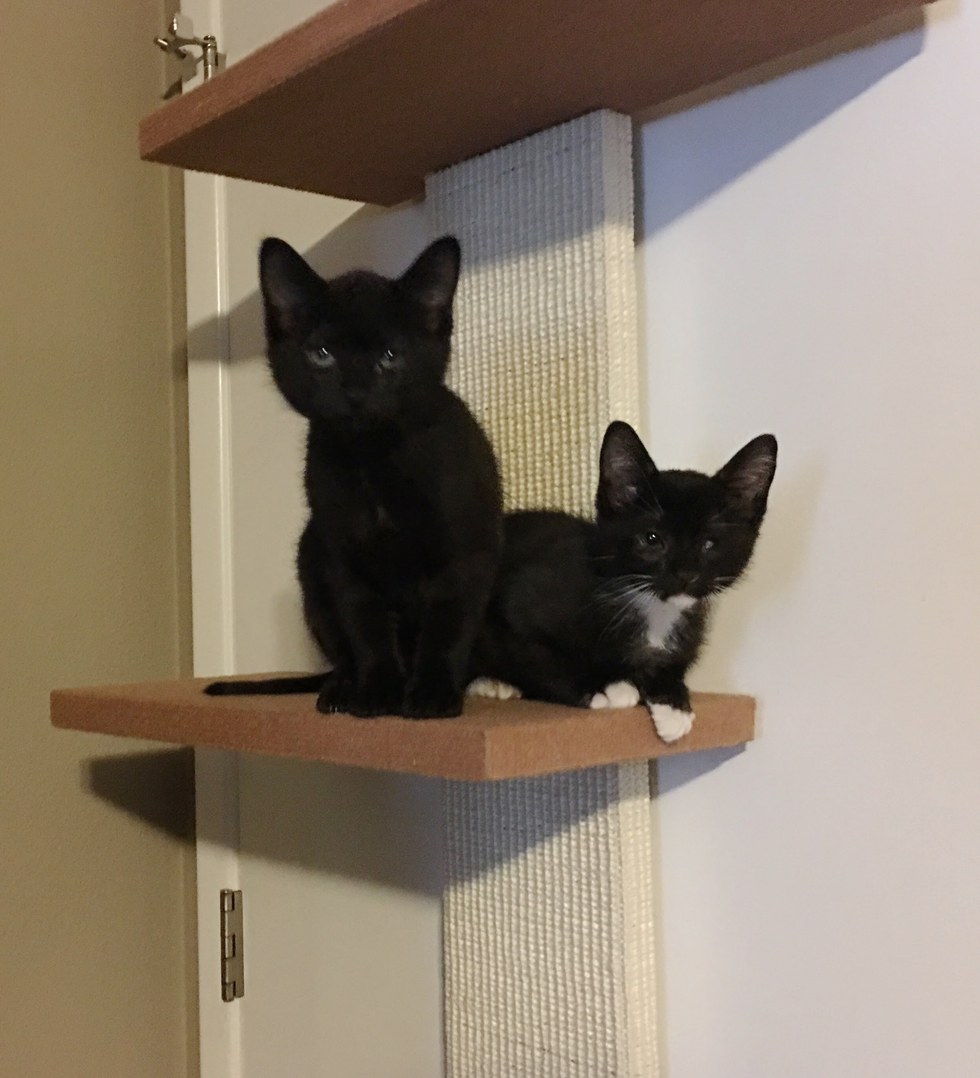 "The vet clinic and I opted to mutually part ways. Dad came home to find me jobless, with two permanent additions to the family."
Due to some conflicts, the owner had to quit her post on the animal centre. Despite losing her job, she gained two children in the form of two loving felines.
These once weak and sickly kittens turned into gorgeous black cats!
Scroll through more of their photos below to see how gorgeous they've grown!