In the past few years, an emerging trend when it comes to winter gloves is the fingerless gloves. And while any gloves will do the trick for most people, there are some of us that want to take things up to the next level. That means finding gloves that are practical, but also fashionable and stylish. Enter the dragon gloves, and we have a winner.
These dragon gloves pattern will make you look awesome, all while keeping you warm in the process. Made with wool, mohair, and acrylic, they are 100% hand crochet.
The only question remaining is whether you ever wanted to be a dragon? Or show off your scales? If that is the case, these gloves will make it happen. The material is less itchy than other wool yarns, and the crocheted material allows you to combine them with a thin sweater for extra warmth. Here are some gloves that will catch your attention immediately, and you can order your own pair.
1.Flower pattern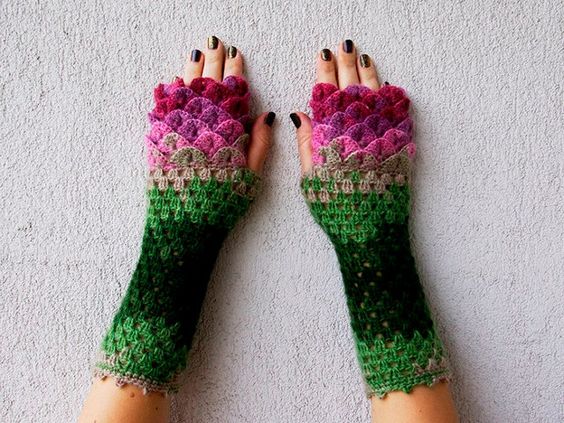 Let's start off with a pattern that looks colorful, vivid, and has the exact same colors as some of the popular flowers we find on the market. The green and purple colors make them ideal green costume gloves. But you can pair with any other color, as green is quite versatile.
2. White princess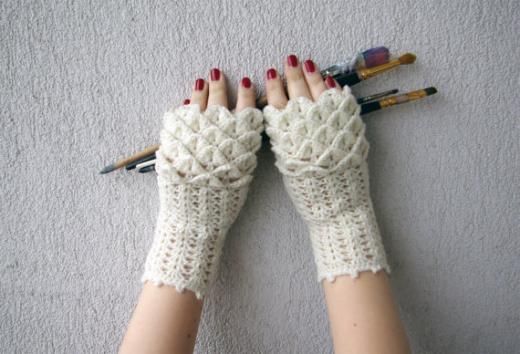 A popular look during the winter is all white. Wearing white is not reserved only for your wedding. During the winter, you can be a snowy princess, and these dragon fire gloves will also help you look courageous and bold. Bonus point, white is the most versatile color in the palette, meaning you can combine them with all of your winter dresses.
3. The true dragon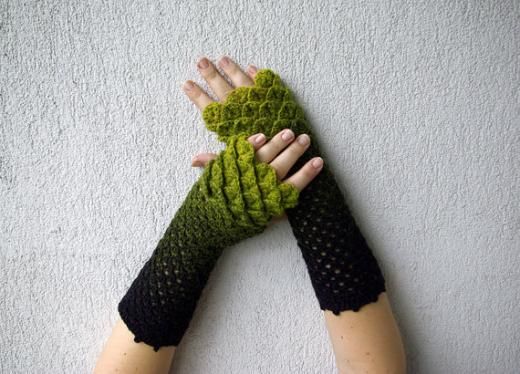 When we watched cartoons as kids, the dragons we saw on TV were mostly green or black colored. Reptiles, in their nature's form, are also of green color. With that in mind, if you want the original dragon color on your hands, go for the black and green gloves.
4. It is a colorful world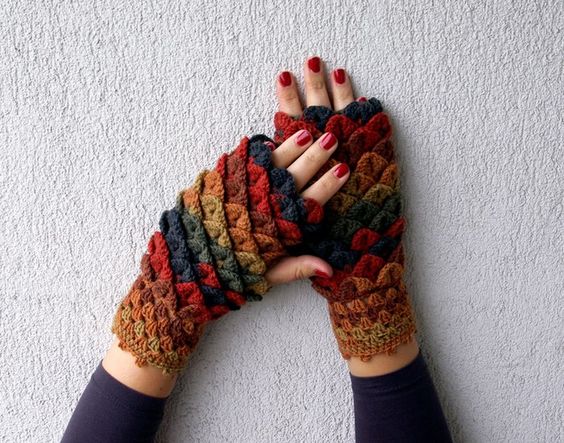 Simply put, you can have any color you want on your dragon gloves. It is all about finding a pattern that is close to your style and preference. These gloves can also be pre-ordered to fit your own wishes.
5. How it's made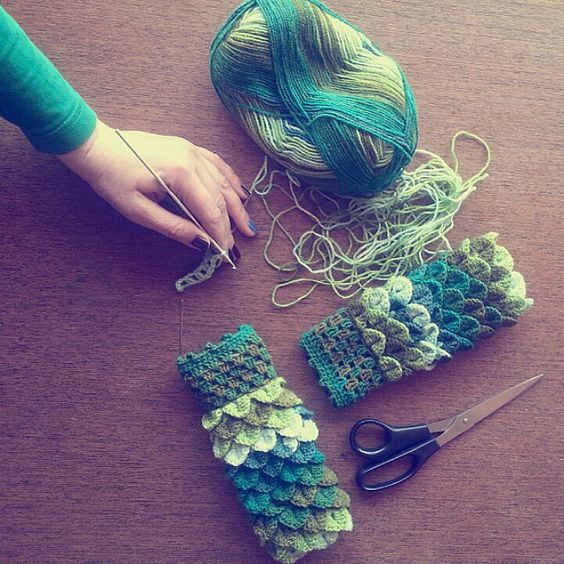 Handmade accessories are always popular. One of the reasons is they are unique, and you can tailor them to your own preferences. This photo allows you to see a glimpse into the manufacturing process. Just so that you understand the gloves are truly handmade.
6. Winter colors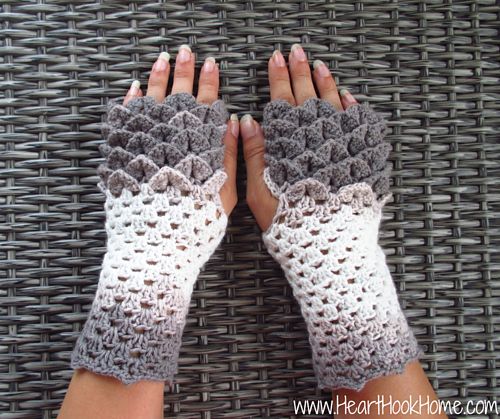 When it comes to winter colors, we all think of white dragon gloves. But there are other colors that can classify as wintery. Add in gray, and you have a winning combination for your winter outfit.
7. Colors of the rainbow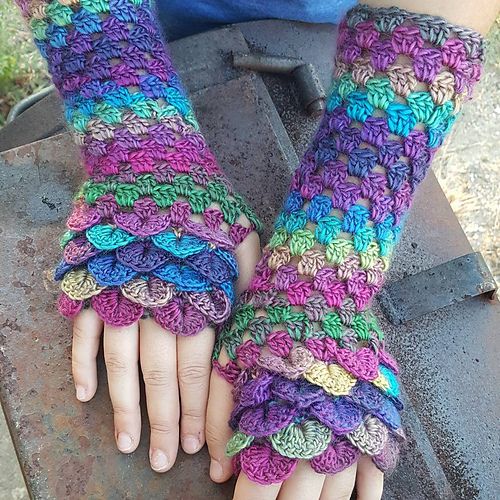 It is just amazing how one piece of accessory can fit all of the colors of the rainbow. If you are more into vivid and lively accessories, these will be your top choice.
8. Leafy like gloves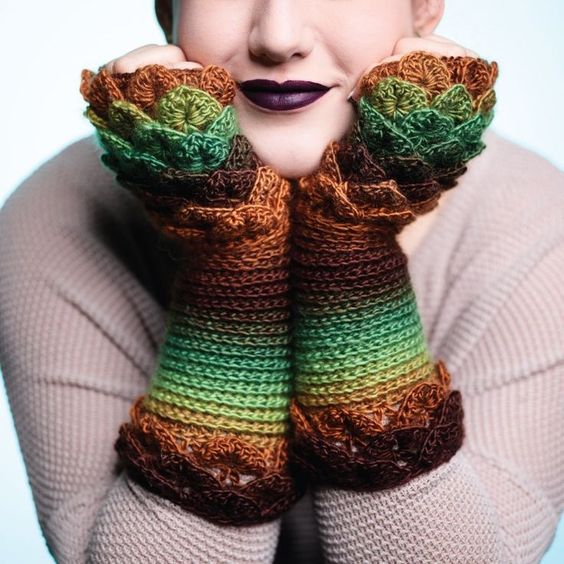 Who wouldn't love to wear these? Winter is not the only season when we need to keep our hands warm. In the fall season, the temperature can get chilly as well, and you need some protection. These dragon gloves are perfect for your fall costume. Add in some dragon boots as well, and you'll have a unique outfit.
9. Romantic pink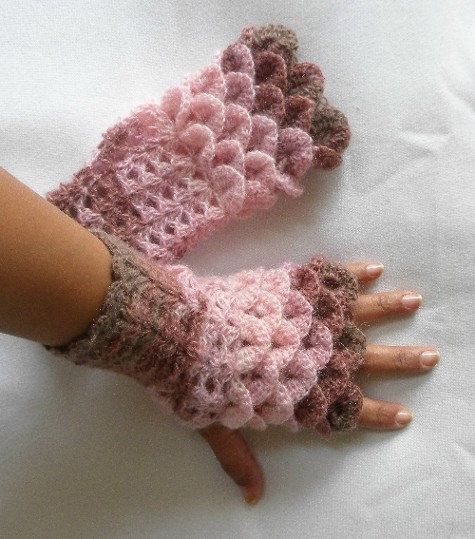 For all the hopeless romantics out there, you can always go pink. Truth be told, romance is not much of an option during the winter months, but it is always nice to have options.
10. Burgundy wine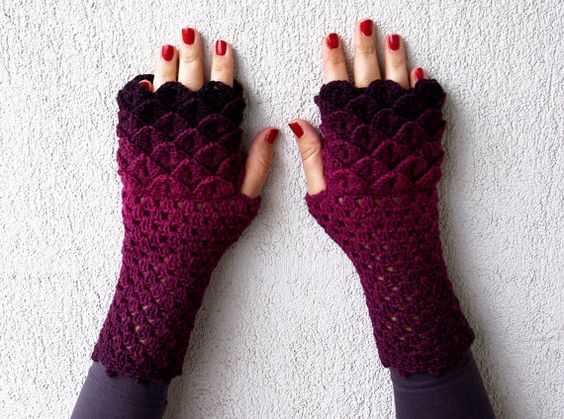 Burgundy red was color of the year in 2015 by Pantone. Fast forward few years later, and burgundy is still a popular choice. There is a reason for that, as the color is sophisticated and elegant, yet casual in the same time. Definitely something you want in your closet.
11. Vivid and lively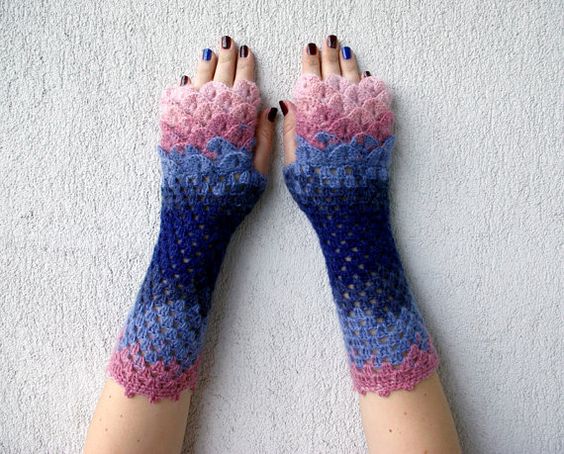 Let's finish off with a colorful and vivid example. One that on first glance, doesn't look all that wintery. But we all have our preferences, and some of us want the colors to pop.