In most cases, two is better than one (truth be told, that is almost always the case). And in the case of chocolate chip cookies, double chocolate is much, much better than regular chocolate chip cookies.
For all those chocolate addicts out there, I'm going to try to satisfy your cravings with a list of chocolate chip cookie recipes. And believe me, they are healthy, even though they look like they are just a bundle of calories.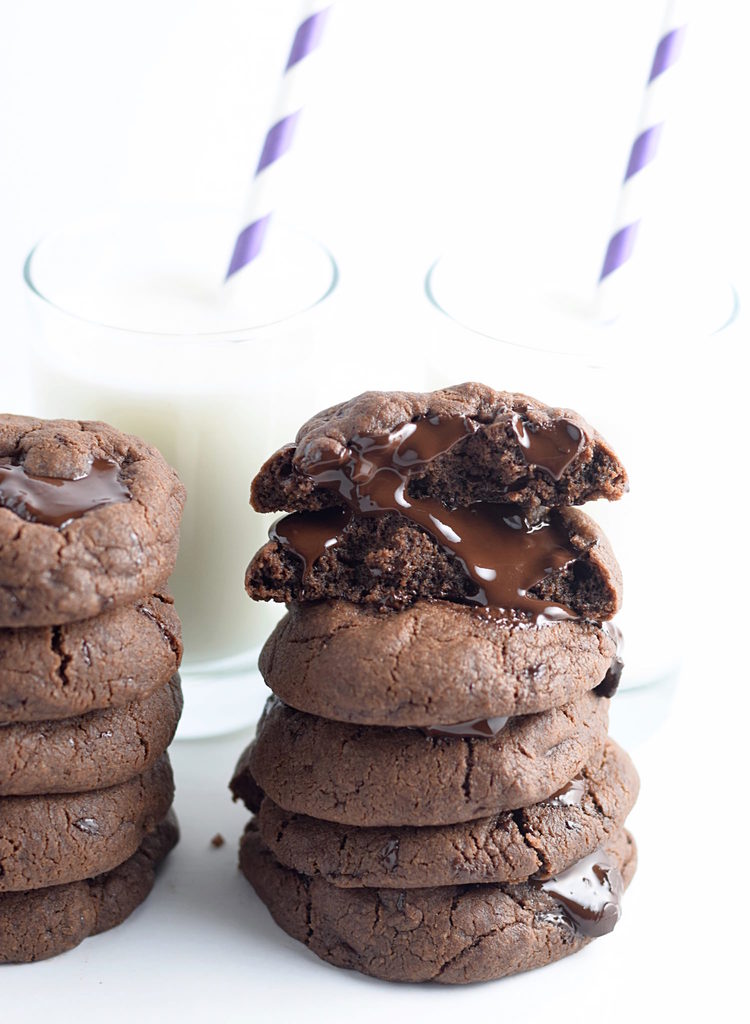 As I said, healthy chocolate chip cookies. One of the first ingredients you throw out the door when you're trying to cook healthy is butter. There are many alternatives to butter, and I'll let you discover that for yourself in this recipe. But just look at that cookie and the melting chocolate. Don't you want a bite?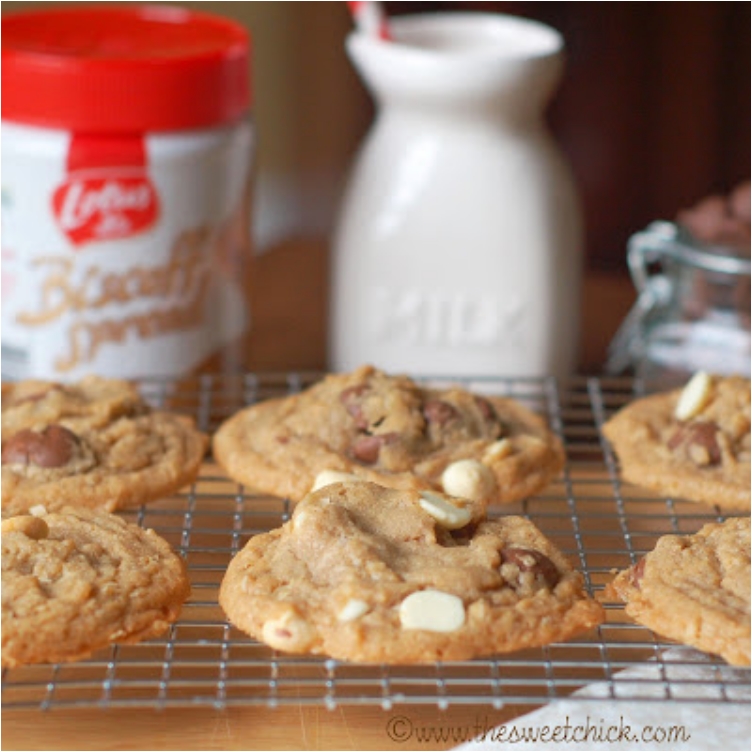 Slowly but surely, oatmeal is becoming a breakfast standard. Some 10 or 15 years ago, oatmeal was an American-only breakfast (the rest of the world had a mostly negative attitude about oatmeal). But look how far we've come! Oatmeal is now an integral part of cooking, and chocolate cookies benefit from that.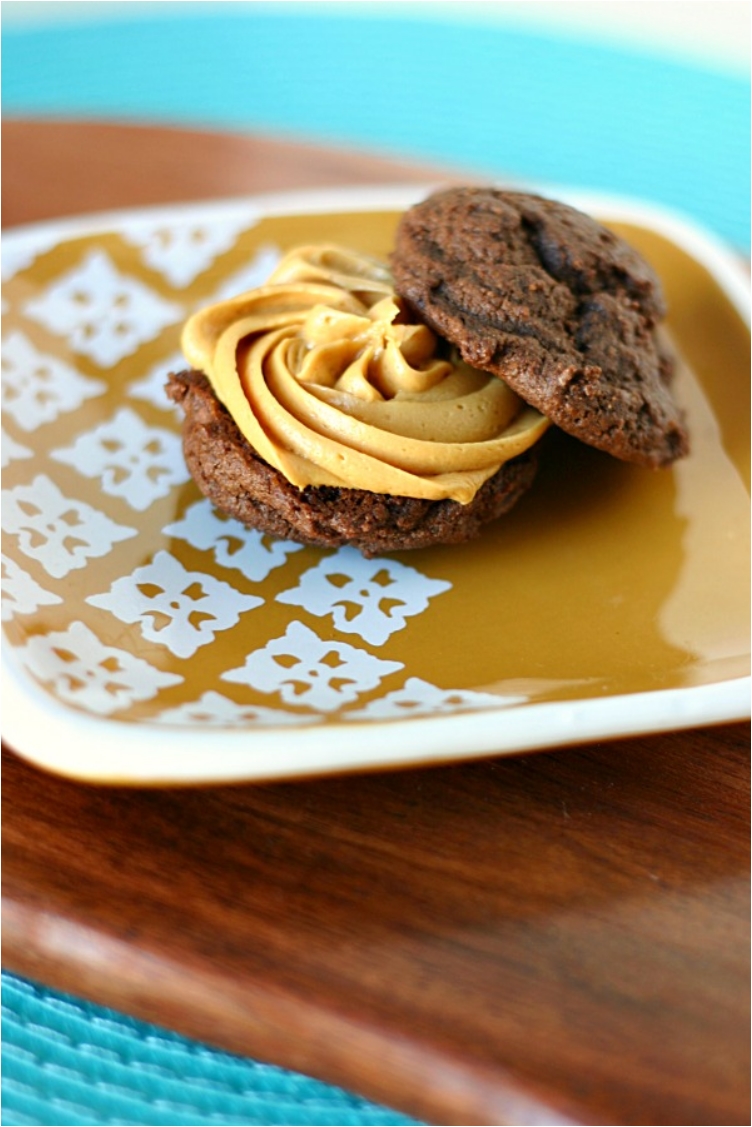 The frosting makes all the difference in this cookie. One of the biggest negatives about chocolate chip cookies is that they can be dry. The crunchiness is awesome, but sometimes, people want something that melts in your mouth—something moist. And thus we have the dulce de leche frosting.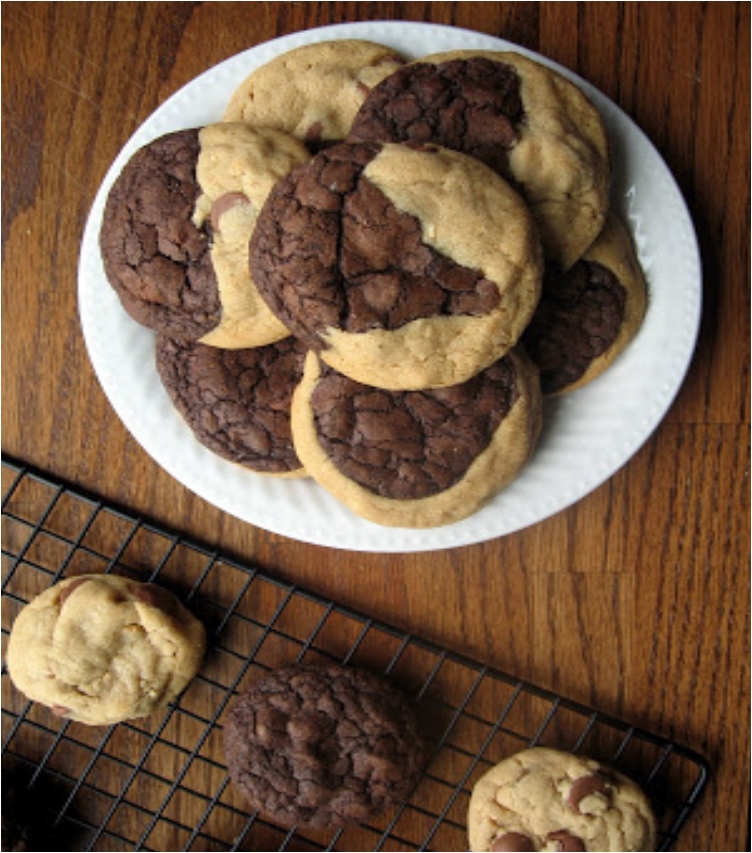 Black and white, these cookies look like the ying and yang symbols. But no matter how they look, I promise you they are delicious. Peanut butter really does make a difference.
If you leave this for Santa, you'll be left without any cookies, as he'll definitely eat all of them. Jokes aside, pecans add even more crunchiness to the cookie, and they go so well with milk.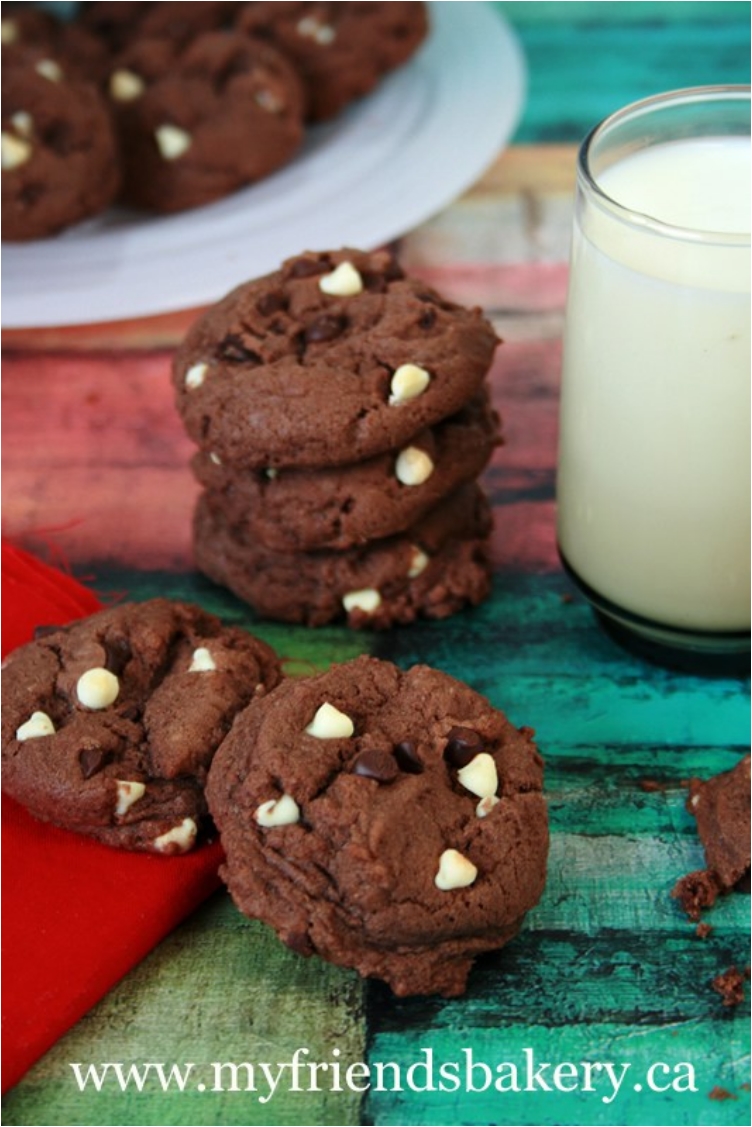 Whenever you add white chocolate to the mix, you get cookies that look as good as they taste. You just have to love the beautiful and appealing look. And then you take a bite, and the magic happens.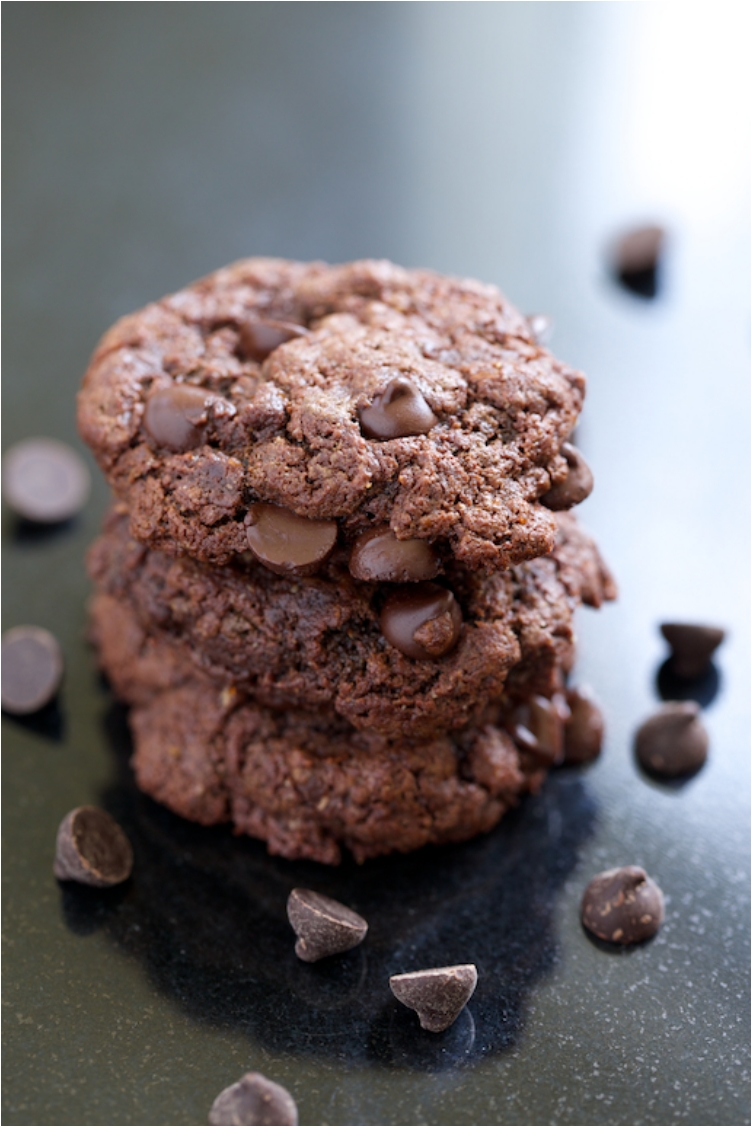 Almond butter is one of those healthy alternatives to butter that we mentioned at the beginning. In the past few years, almond butter has become one of the most popular, if not the most popular, ingredient in healthy cooking. And for desserts, the taste is even better and sweeter than with regular butter.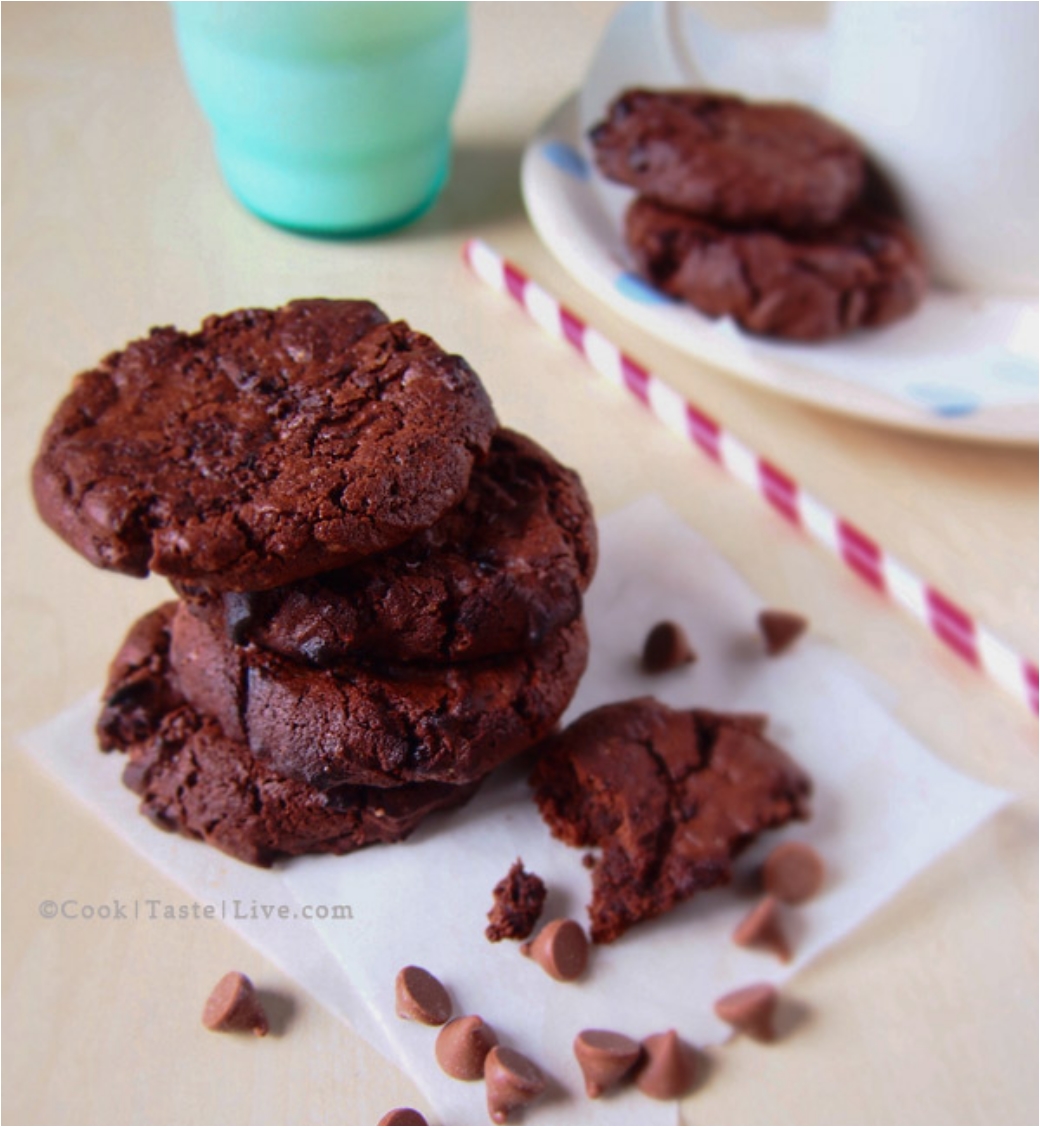 This is one of those classic, stick-to-the-basics chocolate chip cookies recipes. I've put it on the list because the cookie is creamy and moist, two things I always like.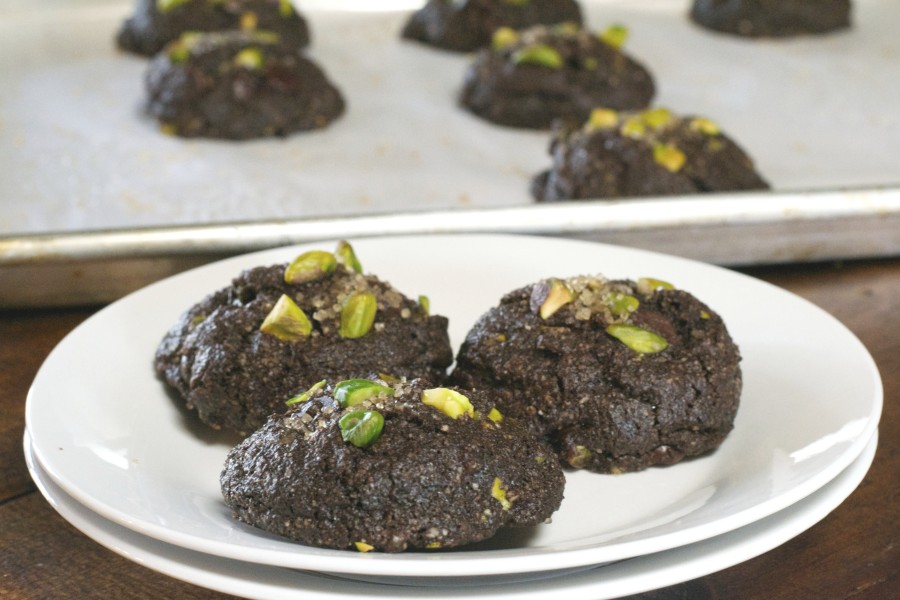 Healthy living and gluten-free diet have become synonyms in the past few years. I understand there are people allergic to gluten, and I would love it if they could enjoy desserts as much as the rest of us. That's why I always try to include few gluten-free recipes in my lists. And I haven't even mentioned the pistachios. They give the cookie a bit of a European touch.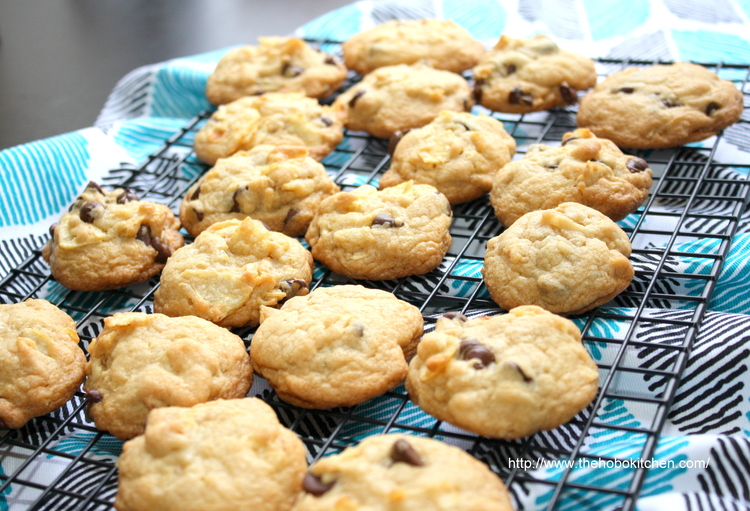 Another healthy alternative to the classic recipe: the flourless cookie. Make them for your kids and you won't care if they have one, two, three or more cookies. You can be sure they're eating healthy stuff.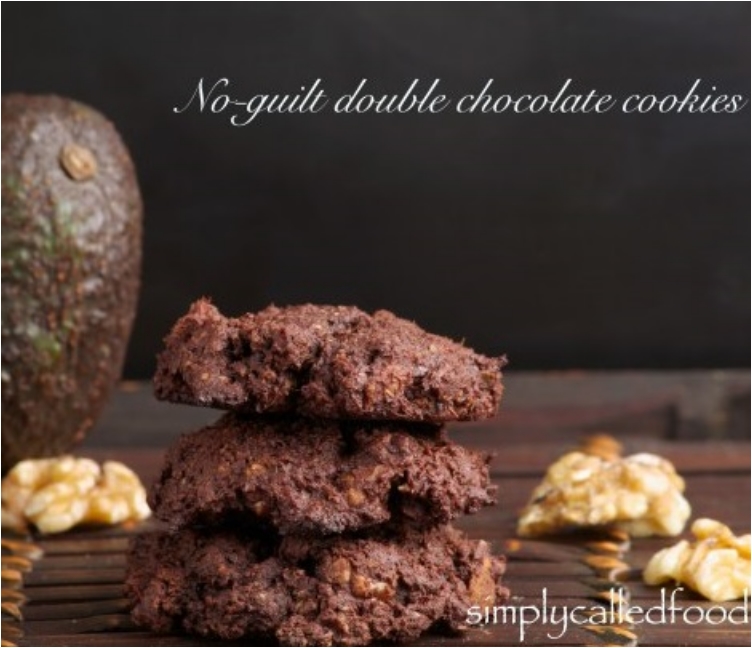 Now at first look, you think, OMG—if I eat this cookie, I will definitely get fat. Just look at all that chocolate. Well, I have good news for you. The cookie is absolutely guilt-free. Of course, if you eat more than 10, that's on you. But in general, they are absolutely guilt-free and healthy.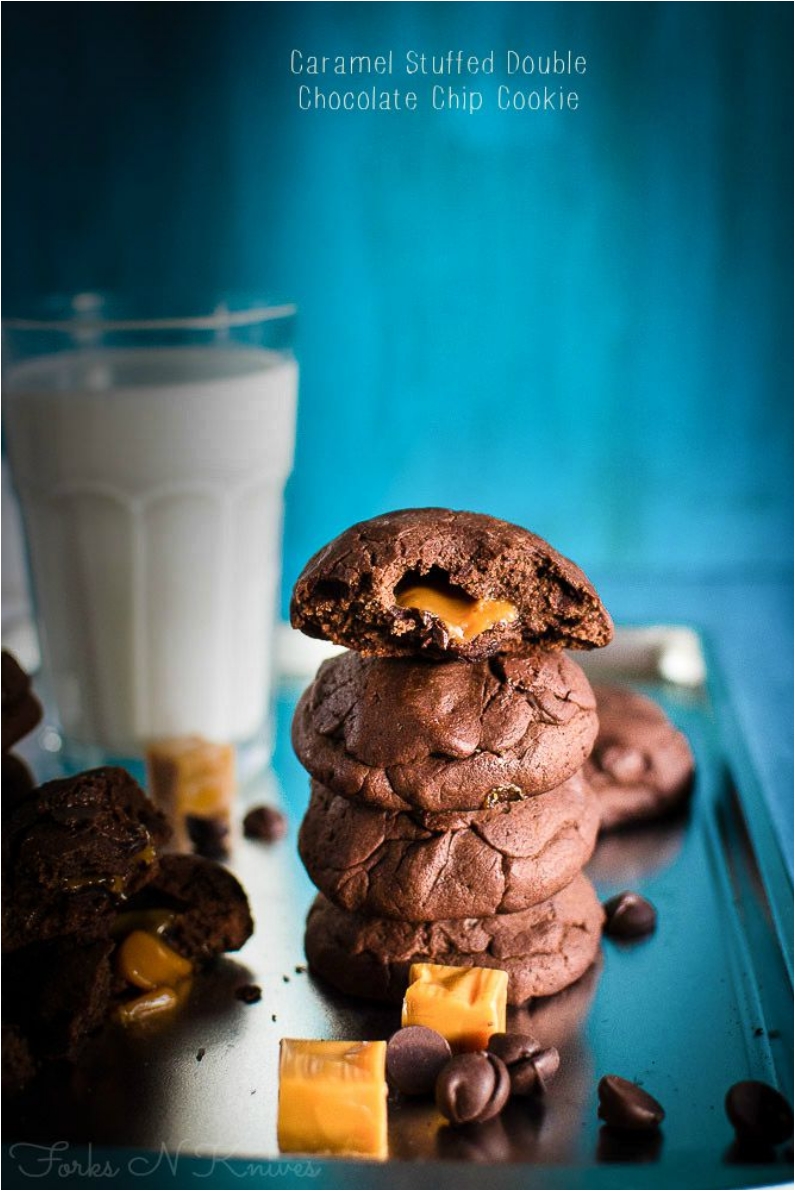 If you remember, earlier in the list I gave you a double chocolate cookie with some frosting in between. This time, we have caramel in between, giving the cookie additional moistness. The moment you take the first bite, the caramel melts in your mouth!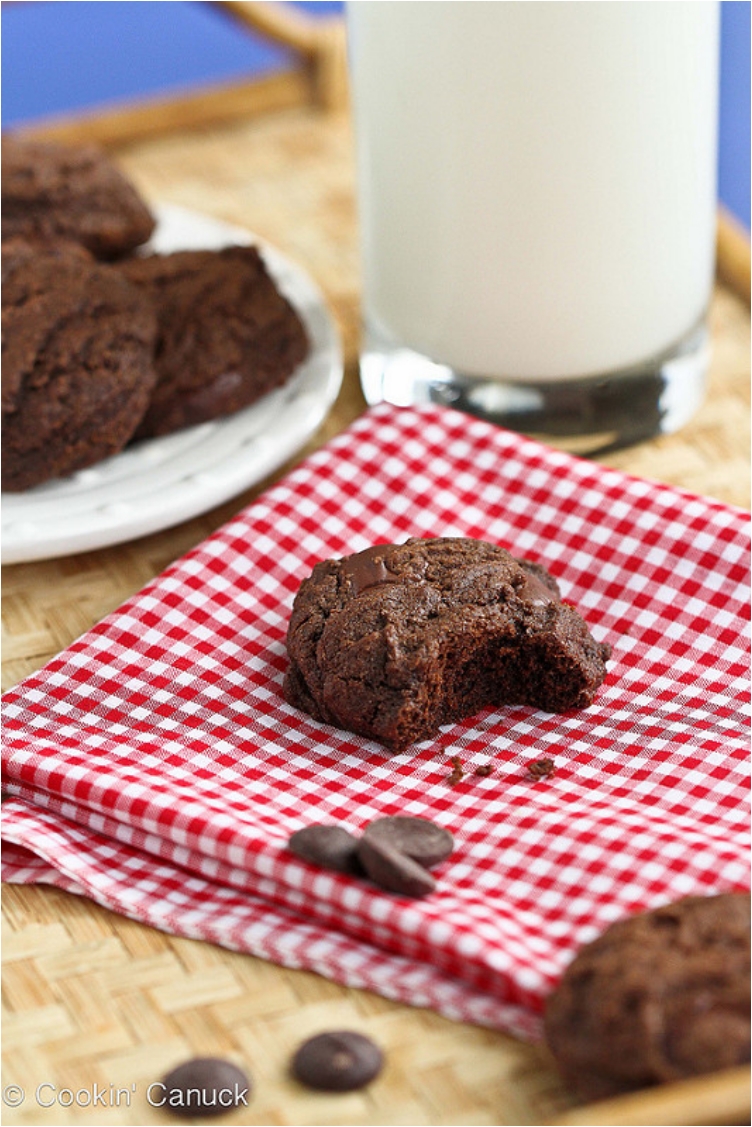 There is absolutely no dessert that cinnamon cannot enrich. One of the household standard spices, cinnamon goes well with cakes, cookies, pastries and everything in between. And when you also use whole wheat, you are getting a very healthy dose of cookies.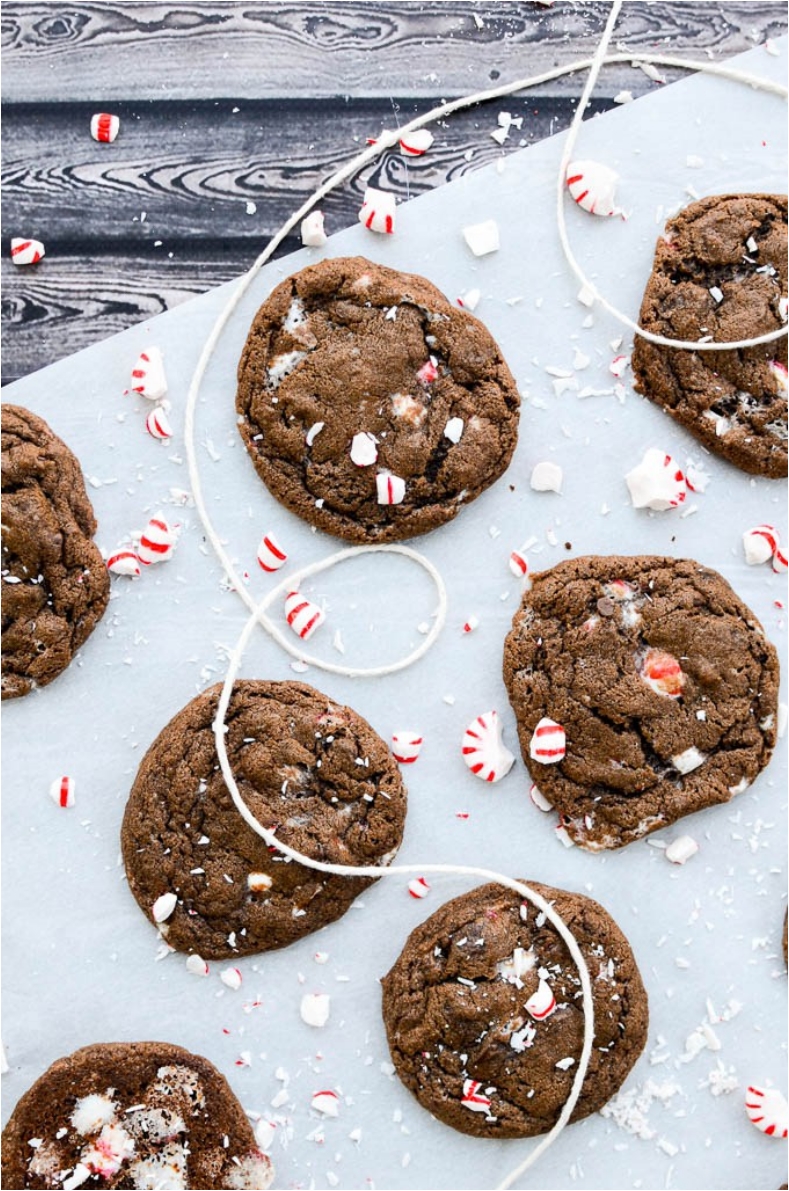 Some people just love to add edginess to their desserts. And peppermint suits that role perfectly, providing a great balance of fresh and sweet. Truth be told, there are few combinations that can beat chocolate and peppermint in the world of desserts.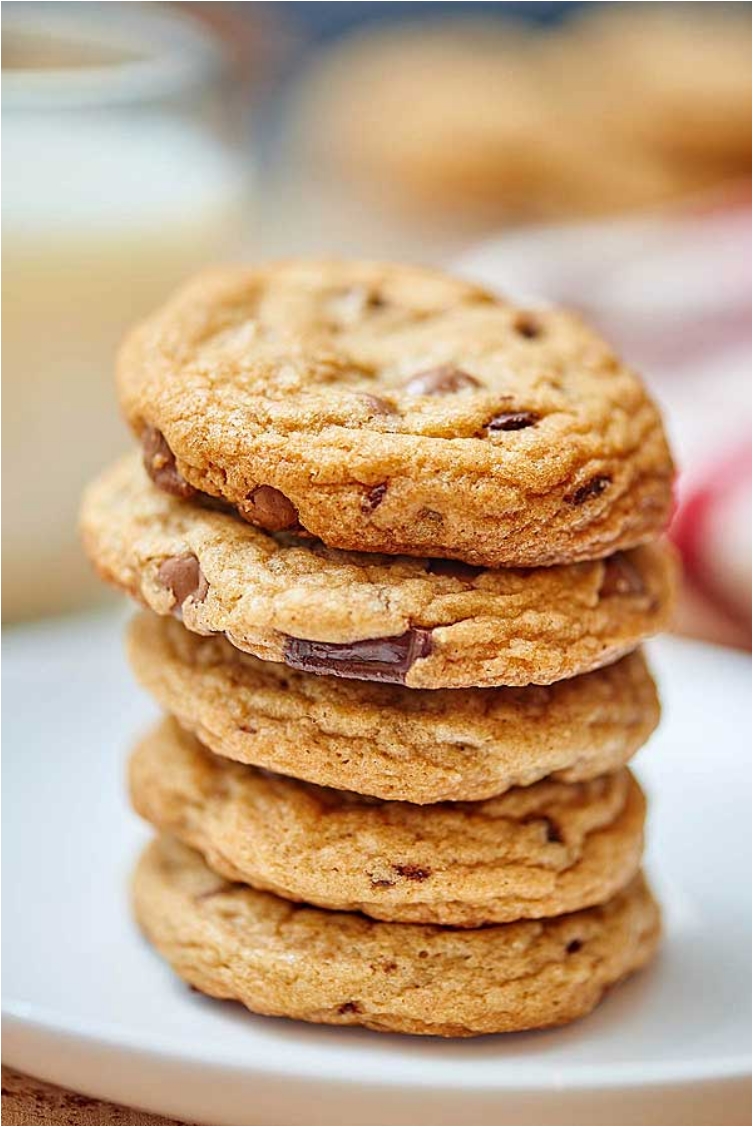 I love when people put some real effort into finding the best possible recipe. And how can you not appreciate someone who has spent a significant amount of time studying cookies—what's best, how do you use butter and much more. You are not getting only a recipe here, you are getting some education too.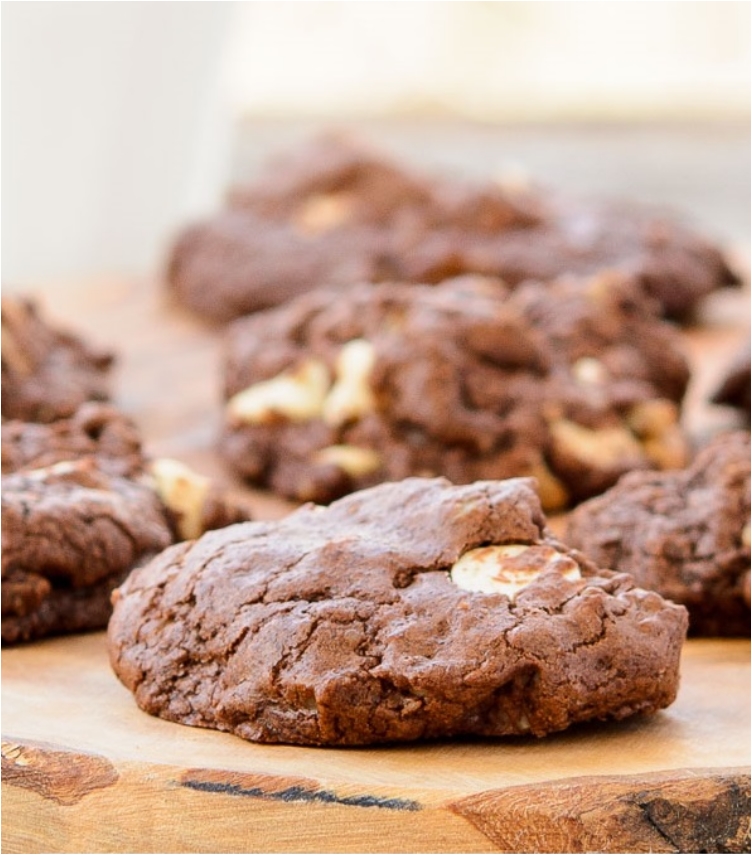 Now this something you must try. A chocolate chip cookie that has the density and moisture of a brownie. I must admit, brownies are one of my favorites, and when a chocolate chip cookie is copying the process, I can't ignore it.
One of the first things you think of with chocolate chip cookies is crunchiness. In essence, these cookies have to be crunchy (at least that was the standard for many years). Now, people are trying to make them moist, fluffy and so on. But let's get back to basics—nothing beats oatmeal when it comes to crunchiness. Pumpkin is just there to add flavor, and boy oh boy, does it add flavor!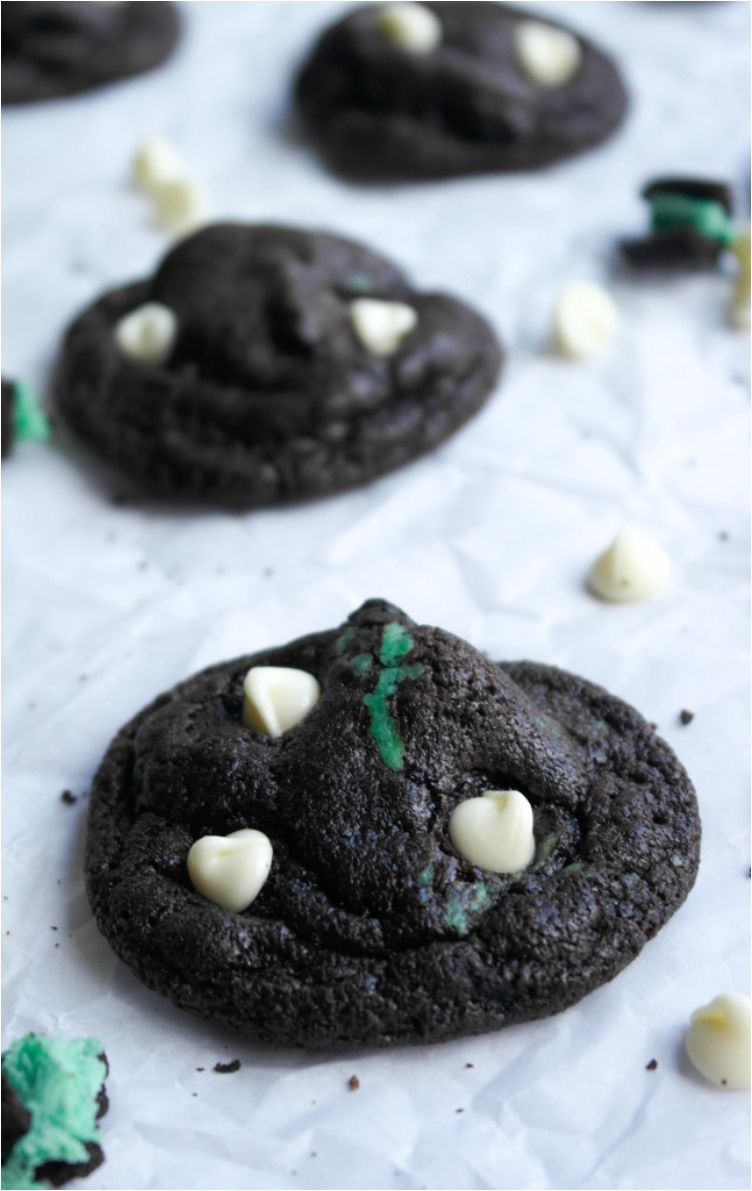 For many years, Oreos have been one of the most popular desserts in the United States. People try to make desserts that look or taste like an Oreo. That being said, the mint Oreo cookies are absolute delightful.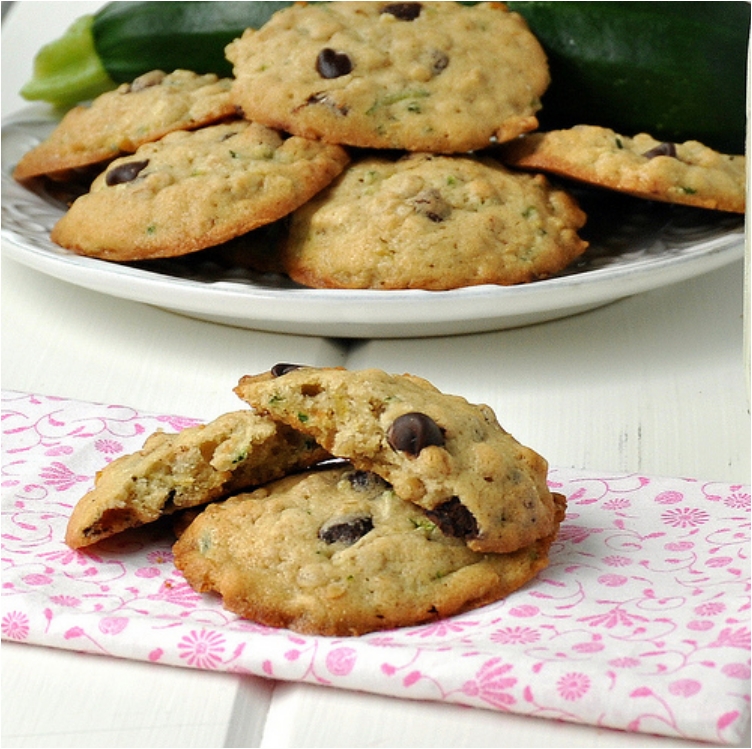 Don't worry—even though you throw some zucchini in, these cookies are still a sweet dessert. In essence, zucchini are more sweet than sour, so they are a welcome ingredient in the dessert world. Have you tried a zucchini cake? It's delicious.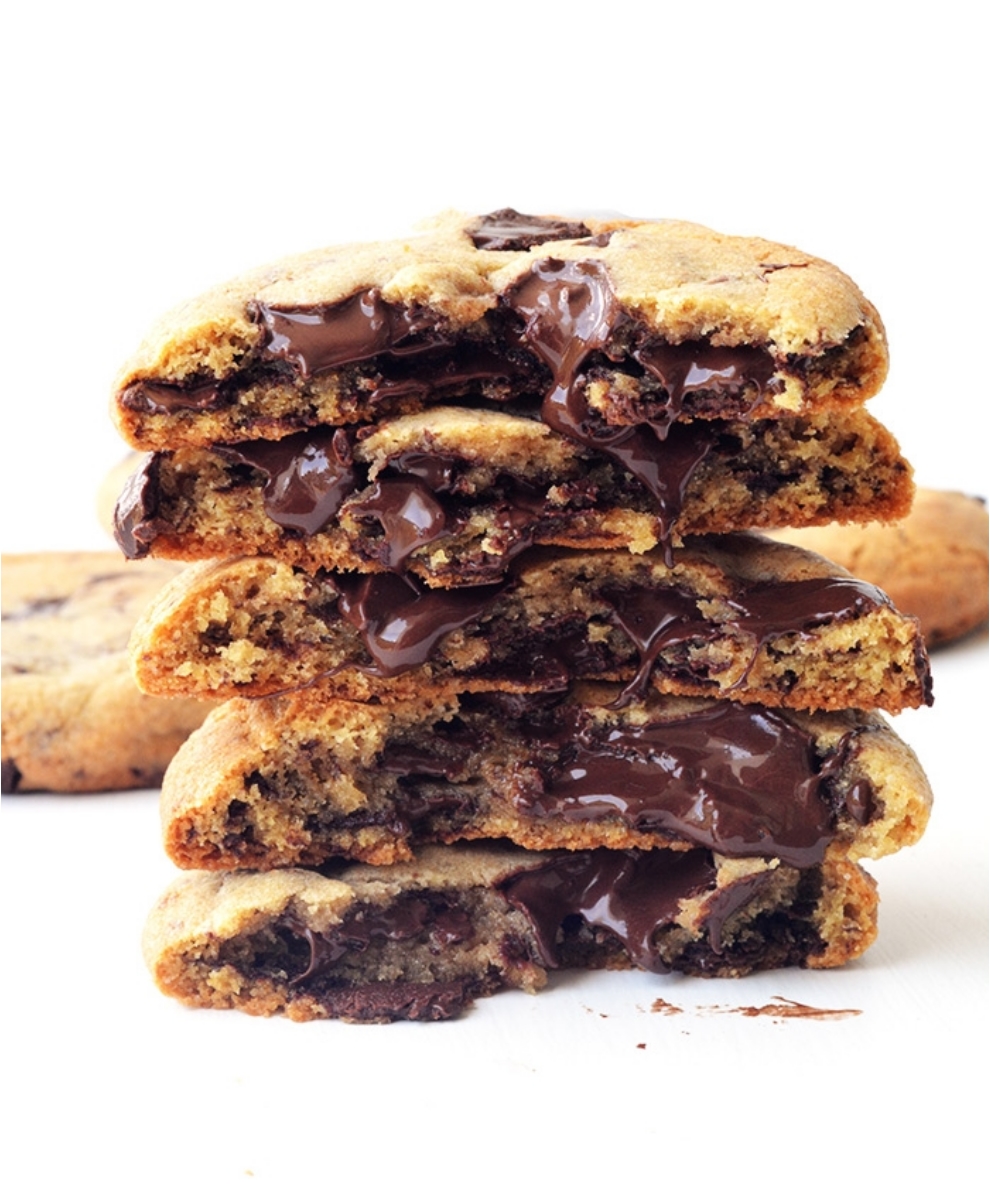 This cookie is something you make when you know your friends and guests are addicted to chocolate. If any one of them tells you the cookie is not sweet enough, well, give him a spoon of cocoa powder and send him to the hospital. Honestly, these might be too sweet for some people.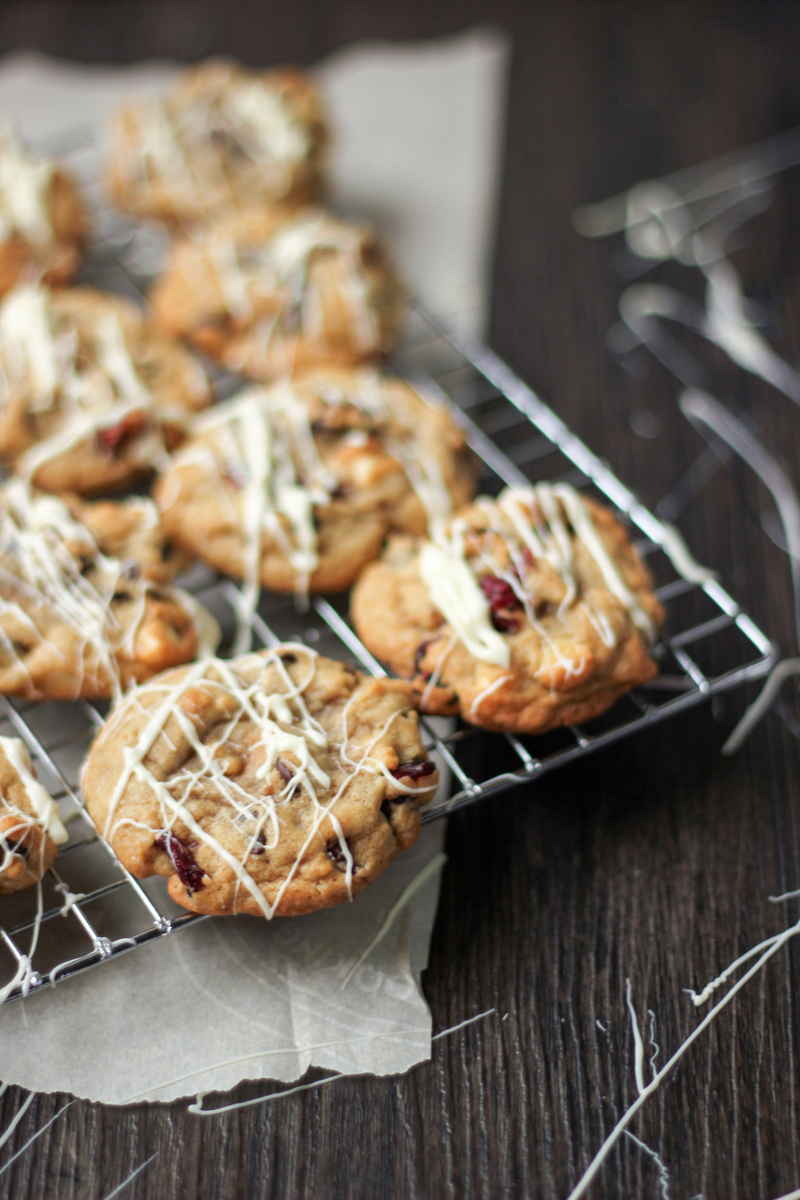 We didn't have many fruity chocolate chip cookies on the list. But the truth is, few fruits fit well into the chocolate chip world. Cranberries are one, and you can also use raspberries and blueberries. I'd recommend using whatever you find fresh at the grocery store.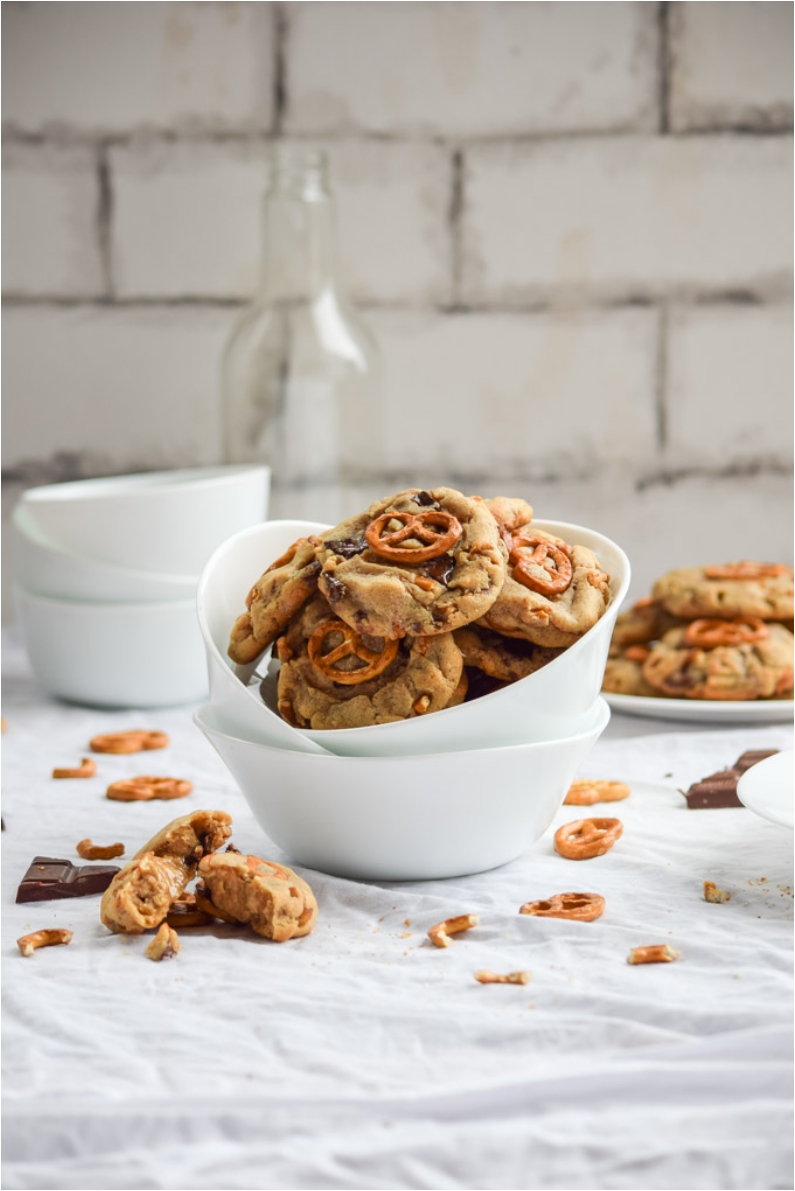 Double chocolate and double peanut butter—isn't that something you crave? I know some people will dislike the pretzel addition, but it works well. And why not? Pretzels give it a bit of a German touch.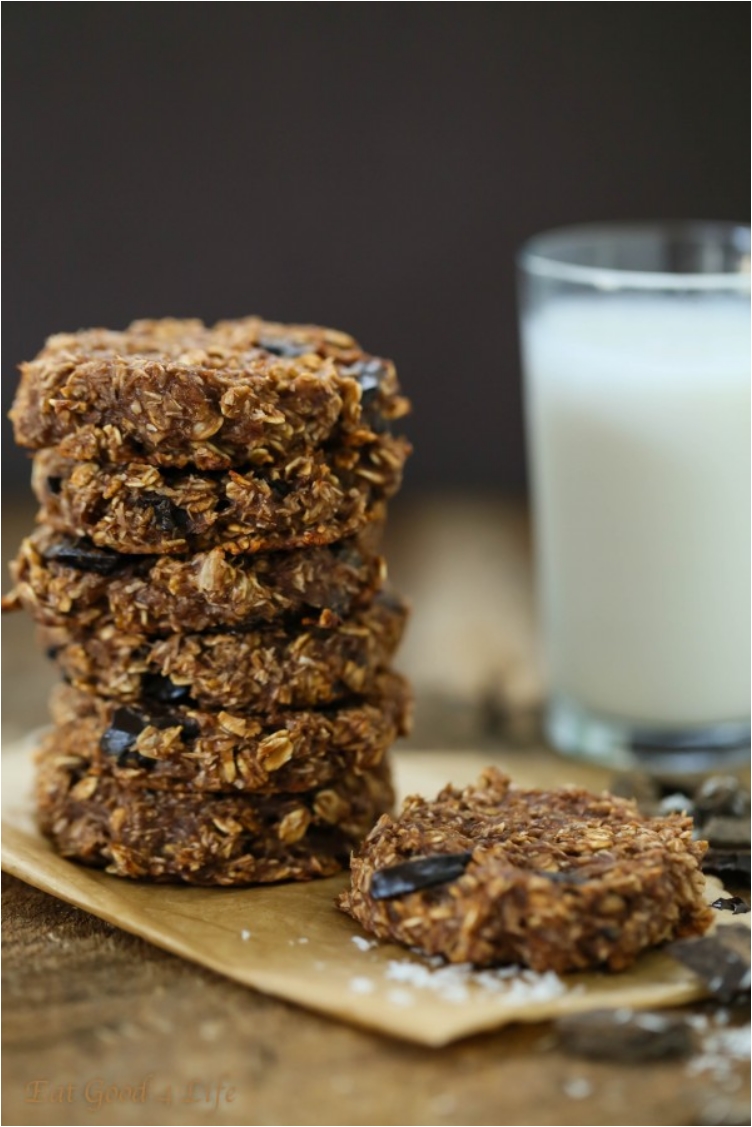 You just can't do a dessert list without some bananas. After all, banana is the standard in cakes and desserts. Bananas serve as a natural sweetener, eliminating the need to add sugar to the recipe. In essence, that makes cookies healthier. So, go banana!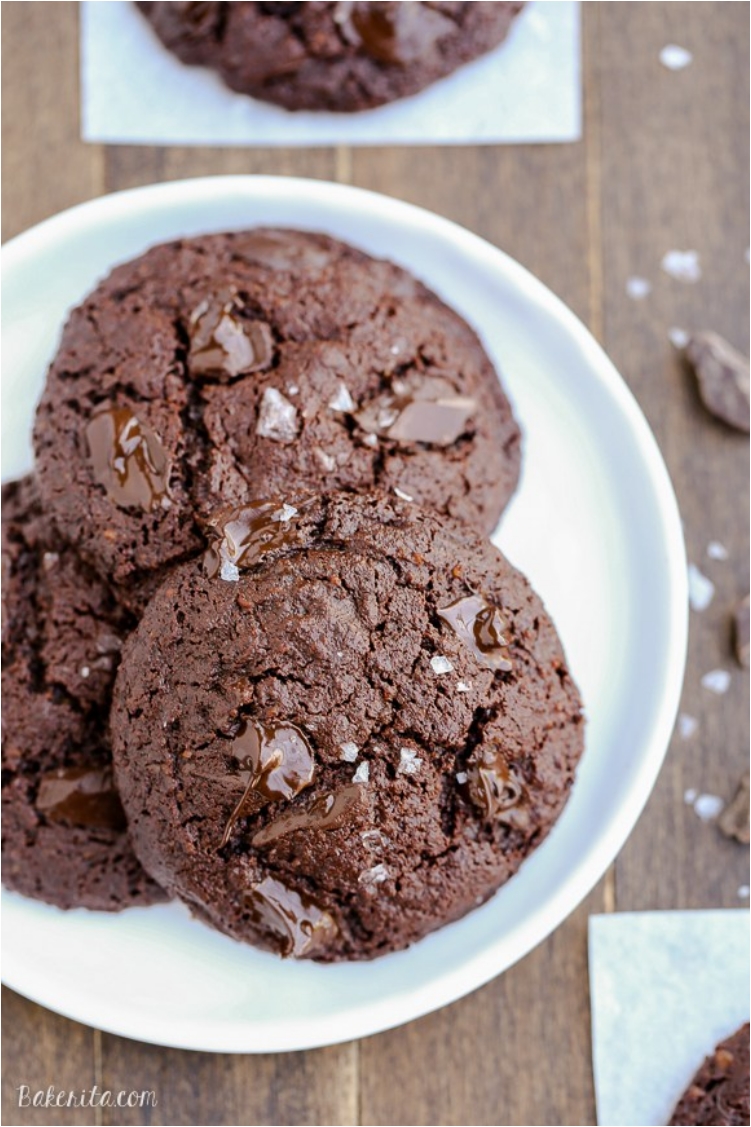 Gluten-free and Paleo. I'm sure you hear those words very, very often. But you have to understand that there are people allergic to some ingredients, and we must understand that. So, for those Paleo fans out there, take a cookie.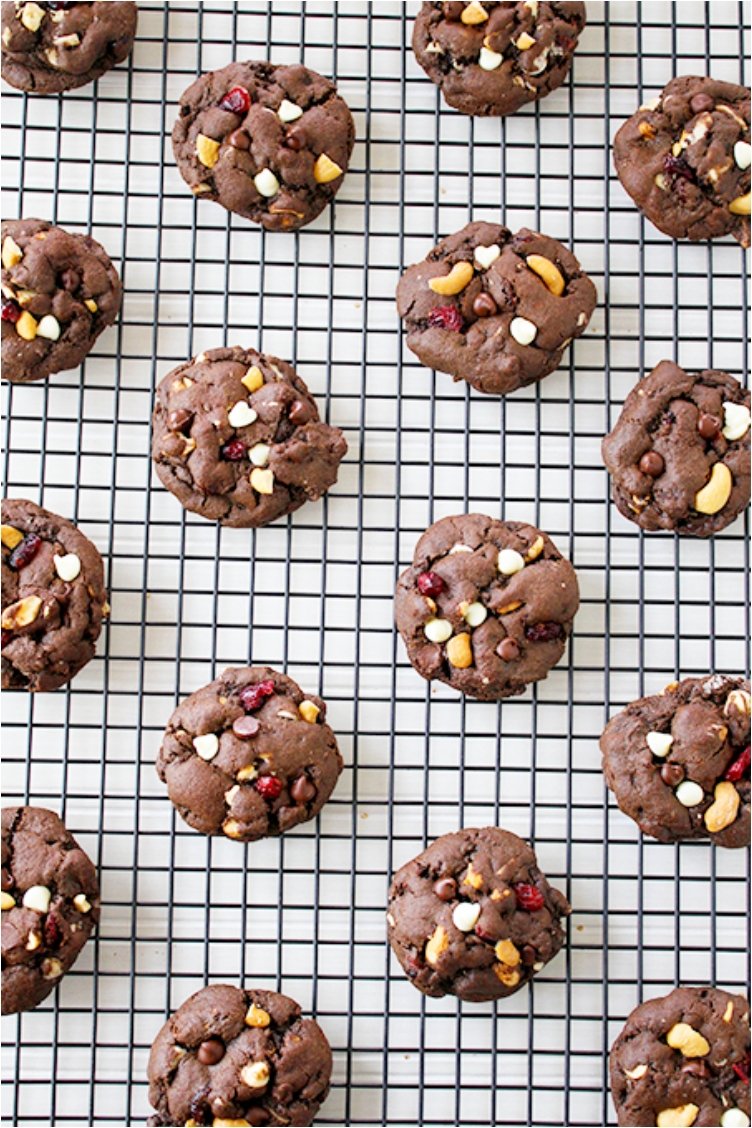 Looking more like a granola bar than a chocolate chip cookie, this dessert is just rich. That's the best word for it. You know when you have so many flavors mixing and matching, and the moment you take a bite you just taste all those flavors? Well, this is the cookie to deliver that feeling.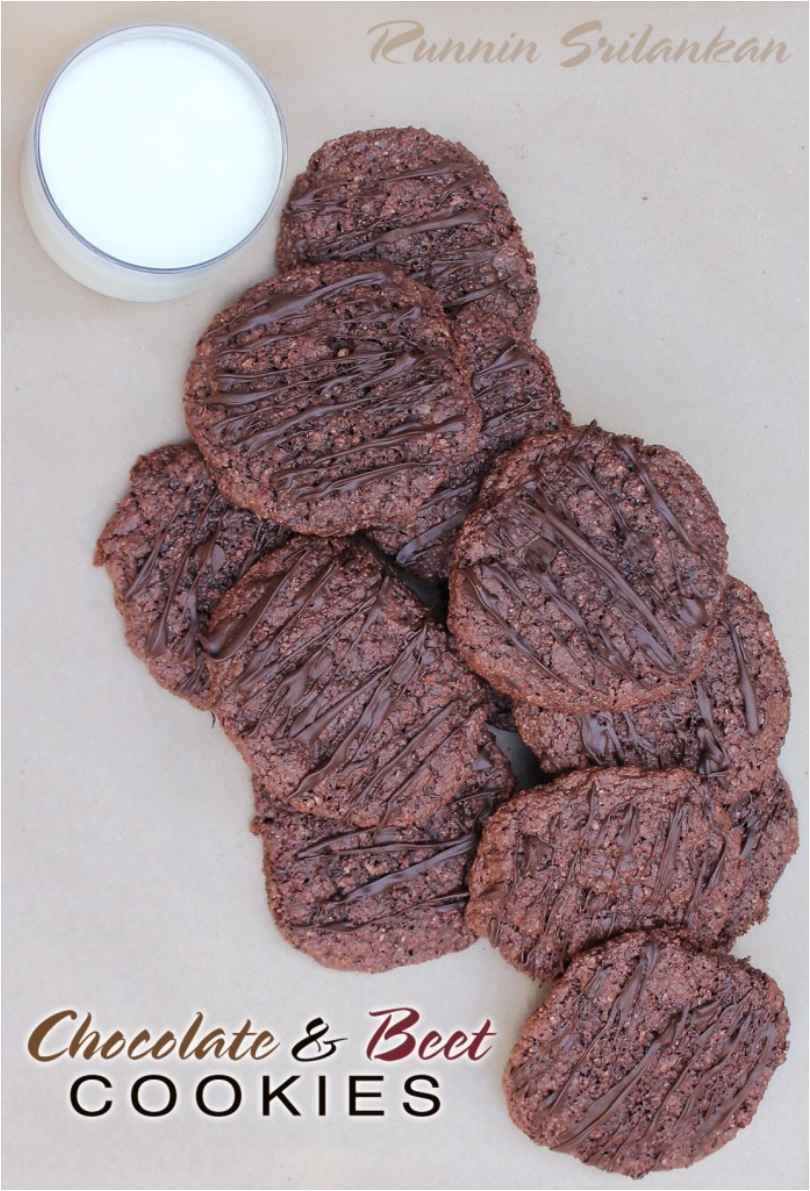 I know what you're thinking. Beets and chocolate? Well, wait a second. Did you know that beets are actually sweet (see for yourself—try roasting a beet). And when you get a beet puree mixed with chocolate, you won't even notice the beets.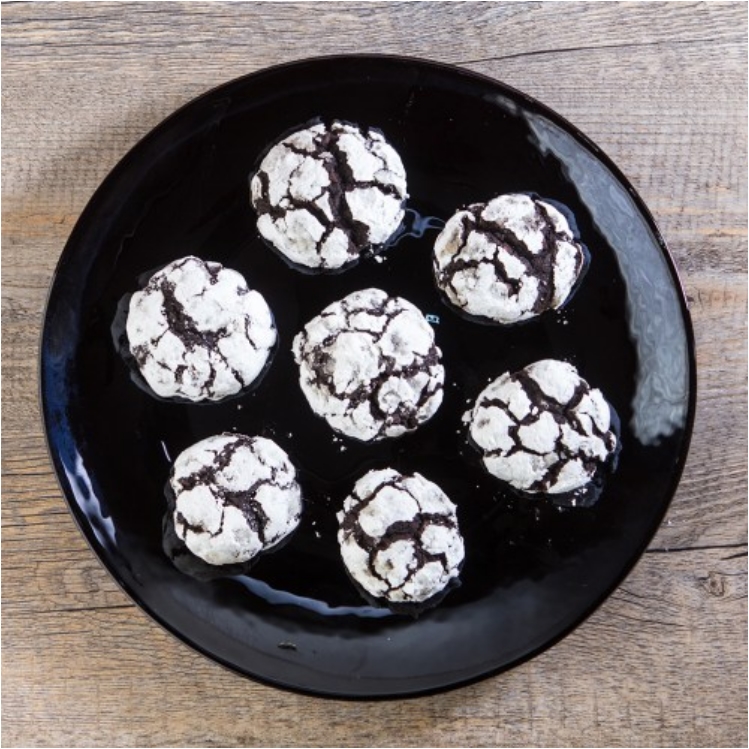 The only problem I have with these cookies is that you have to leave them overnight to rest. They are simple to make, but the process might take too long. Other than that, they are a delight, and rich with chocolate. Also, a word of caution: be careful when eating—you don't want to spill powdered sugar on your clothes.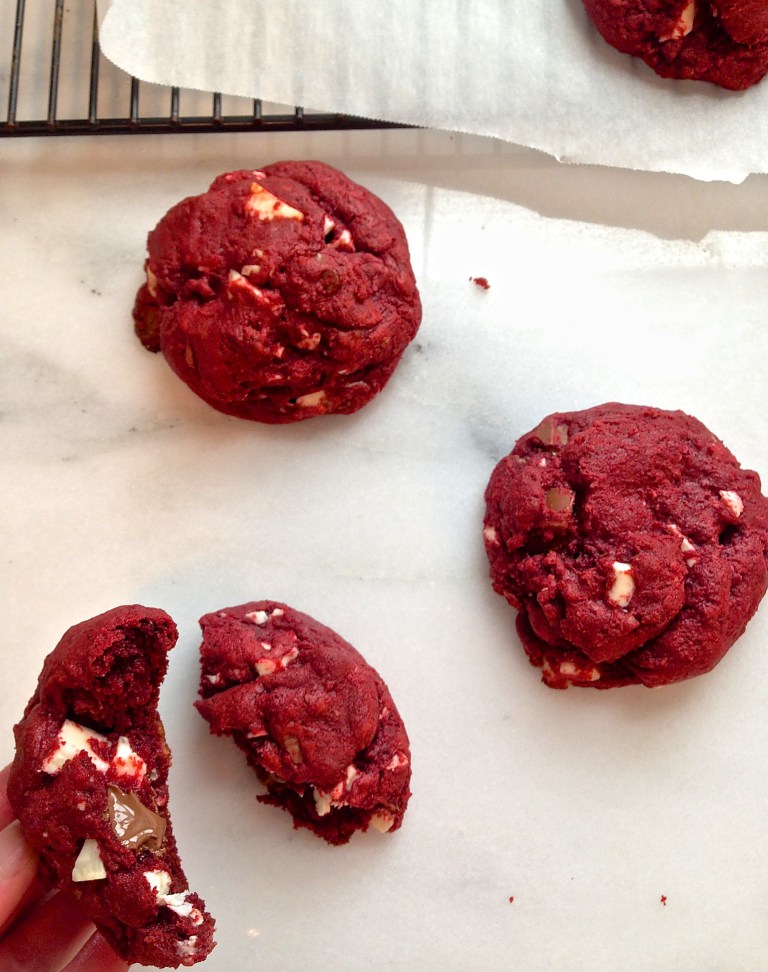 Red velvet is one of the most popular fillings in the cake world. And rightfully so. Red velvet brings the perfect balance of fresh, fruity, and sweet. You just can't ignore it.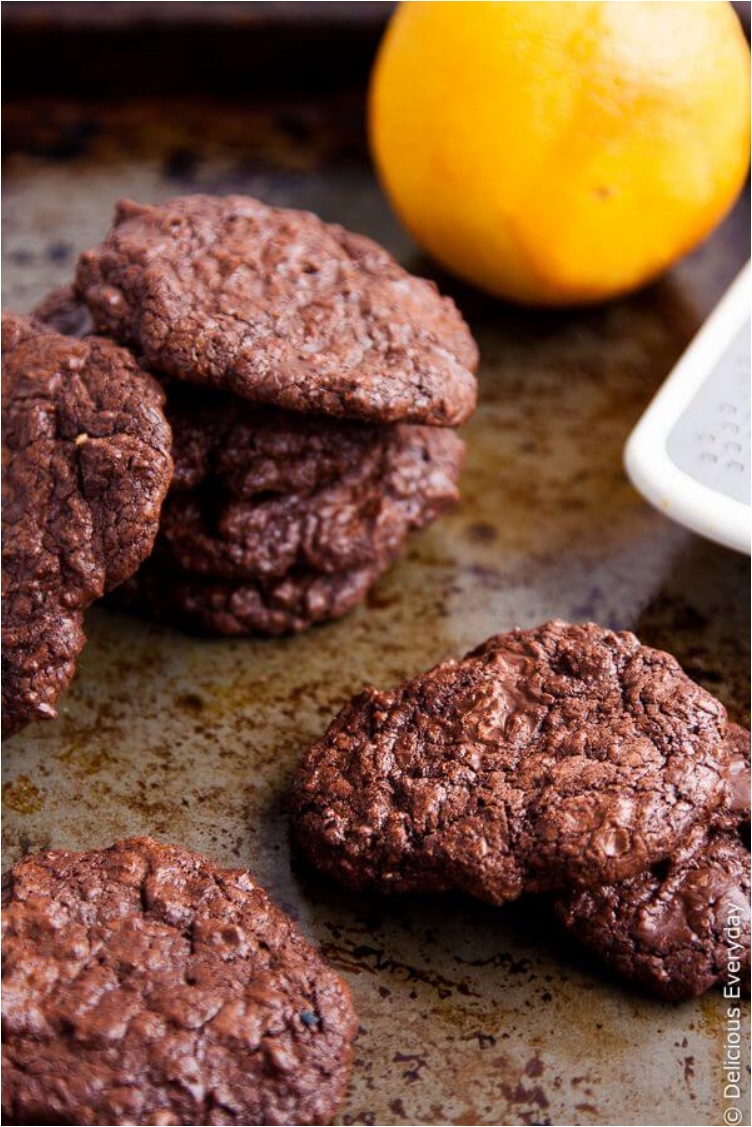 A little bit of orange goes a long way when adding flavor to the cookies. Orange zest, lemon zest—those are standard ingredients in cooking when you want to add edginess and sharpness to your dish. The same applies for these cookies.