Chloe, a 15-month-old little girl, was able to break out of her room one night and her parents have been scratching their heads how. Upon review of the in-room footage, it showed that their two dogs open the door for toddler to escape and give them food! What some cute partners in crime!
WATCH: Two Dogs Open the Door For Toddler to Escape
Chris Cardinal said his daughter and their Golden Retrievers Colby and Bleu have always gotten along. He even mentioned that the playful pair were 'incredible with her'.
"They're such sweet boys," he said.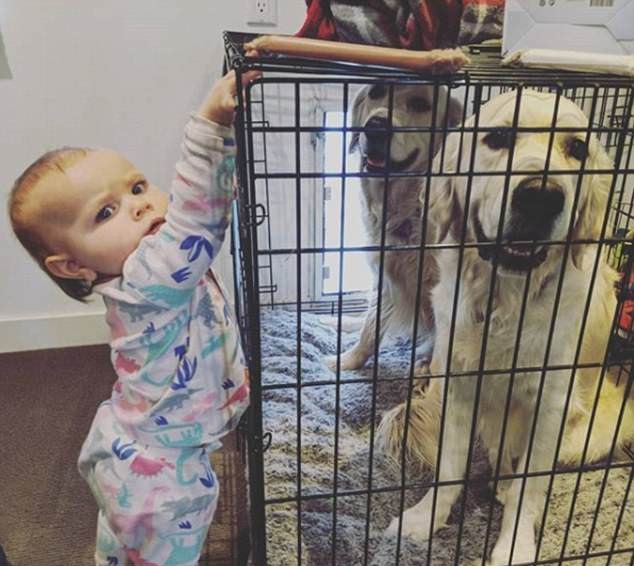 At first, Chloe refused to disclose who her cohorts were when her mom Nina found her in the hallway at the crack of dawn last week.
"She didn't give them up," Chris said.
He added that his daughter was too focused on her outrage at not being immediately picked up and fed breakfast. Too cute for a fury kid who's defending her furry buds.
How the Cutest Conspiracy Took Place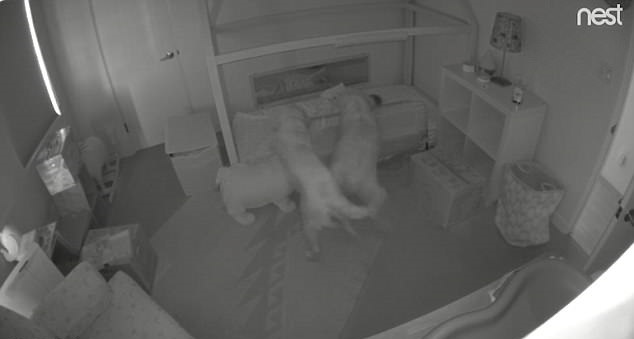 As the curious parents reviewed the in-room footage, they've discovered that Chloe plotted the scheme with their two Golden Retrievers!
She, Colby and Bleu have allied together for quite some time according to Chris. He also mentioned that she often sneaks the pups food.
The clip showed how Colby opened the door, which he probably did because it wasn't properly shut that night.
He and Bleu then jumped over Chloe to wake her up and kiss her.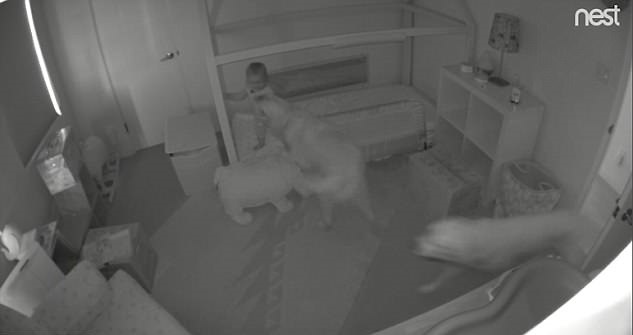 After successfully doing so, Chloe used her pillow toy as a crash mat as she leaps down the bed.
She quickly followed them out for the treat they have conspired to get.
A while after, she was walking outside her room alone, surprising the daylight out of her parents.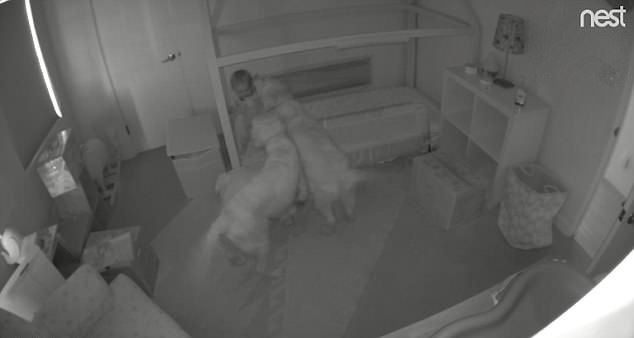 While it's the first time Chris or Nina found Chloe walking the halls on her own, the trio already has records of conspiracy before. Several times in the past, they were up to no good, motivated by food.
"She's learned she can get into their food bin and dump food overboard for them," he said.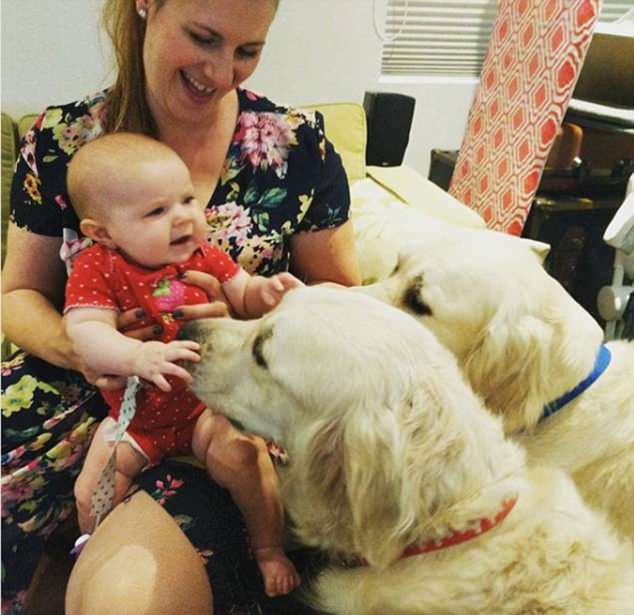 Whenever they show the footage to the cute toddler, Chris says she just points to the screen and says "puppy".
Before this viral video, a heartwarming time-lapse clip of Colby and Bleu growing up together also rocked the Internet about two years ago. It gained more than 13 million views!
"I think cute baby and cute dogs are a really nice bit of news when so much not nice news is happening, so it doesn't surprise me when things spread like that," Chris said.