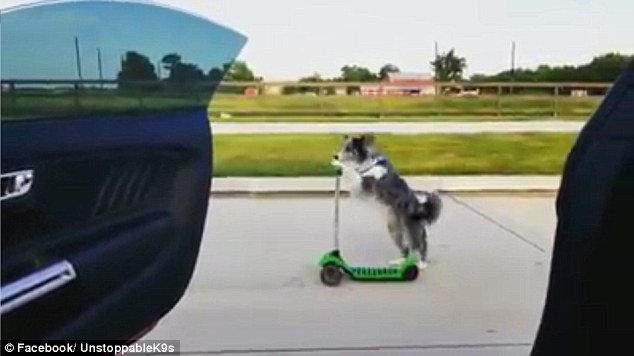 Supra, Do You Love Me?
While the humans are busy making their own #InMyFeelings dance challenge by Drake, Animal Kingdom has officially joined the bandwagon. This challenge has gone viral to the tune of Drake's latest chart-topping hit song and animals are no exemptions.
The 7-year old Supra was shown in the video walking on her hind legs riding her scooter, as a car rolls along beside her. Her owner, Ana Guzman, told KHOU News, "This is just one of the many tricks this very bright good girl can perform."
Supra is in good company, as celebrities like Will Smith, Ciara, Steve Aoki and Ryan Seacrest have all joined in the fun and posted their own versions of the challenge. Everyone is hyped with this song!
According to Forbes, the song and its corresponding choreography craze have become so popular that it just broke the US streaming record for a single week, with 116.2 million domestic streams in the week ending July 19.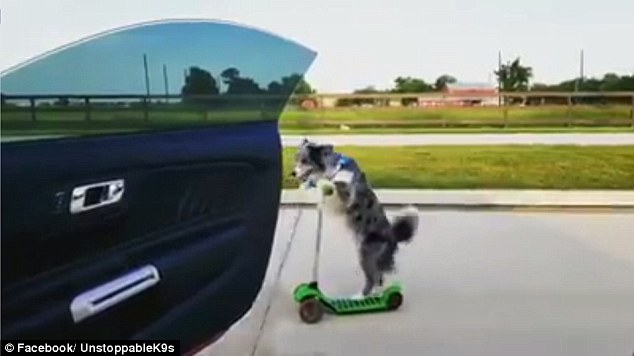 You Have a Talented Dog Right There, Ana.
Supra scooted herself alongside a car to the tune of Drake's No. 1 hit song while Ana videotaped it. She really loves to ride her scooter all the time even when taking the challenge.
First, she's upright on her two back legs, keeping pace with the car with perfect posture. Once she hopped on her green scooter, she softly landed on all fours, then sprang her front paws back into the air, just in time for the chorus to start.
The clip ends after just one refrain of the chorus, but it seems like Supra could have to keep going and going, just like Drake's song, at the top of the Billboard Hot 100. Supra has now officially joined the ranks of celebrities who have starred in their own versions of the #InMyFeelingsChallenge.
The owners of Unstoppable K9's, a dog training and boarding facility in Manvel, Texas, shared a video on Sunday of Supra the border collie showing off her moves, set to the lyrics.
Watch the full #InMyFeelingsChallenge of Supra below. Video courtesy of UnstoppableK9s.
https://www.facebook.com/UnstoppableK9s/videos/2057062604367447/UzpfSTIxNjU1MzAxMTc1MTc1ODoyMDYyMzgwOTUwNTAyMjc5/
Great scooter skills right there, Supra. Keep nailing it!