One thing people often say about dogs is that you should get them for little children. That way, a dog can grow with your little one.
But when you get a pet dog for your child, make sure you get one of the dog breeds that live longest. If not, you risk the prospect of your child having to face loss early in his life.
Now, some children mature because of that loss. Some experts in psychology even recommend that pets are a great way for children to bond with someone, but also learn to accept the fact that death comes after life.
Be as it is, we all want a companion that will be with us for a long time. We must warn you, getting one of the dog breeds that live longest is not a guarantee for a long lifespan.
The other important aspect is how you care for your dog. The quality of care provided to the dog is one of the biggest predictors for long and happy life.
With that in mind, let's take a look at the breeds that provide you with the best chance of a long and healthy companion.
Top 10 Dog Breeds That Live Longest
Maltese – Average Lifespan 15 years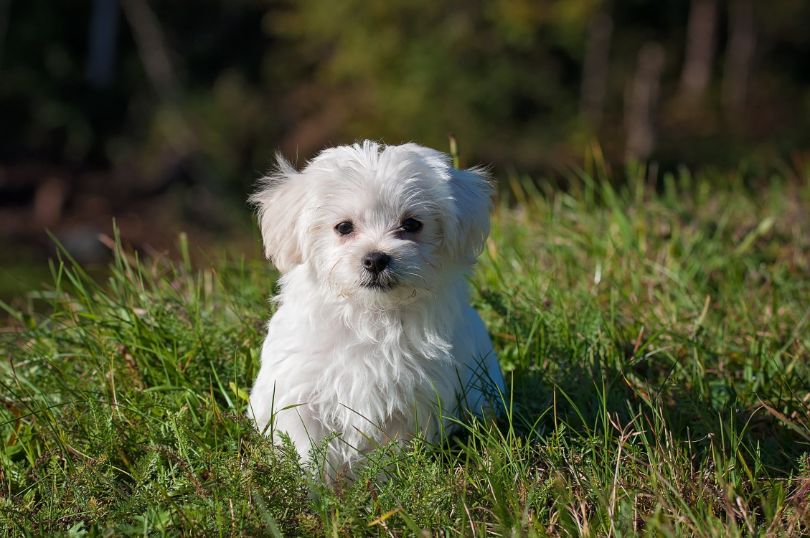 When you talk about the Maltese, you are talking about a dog that checks almost every box you want. Do you want a small dog breed that is great for your apartment lifestyle? Go for Maltese. Or you want a dog that doesn't shed and is safe for people with allergies?
The Maltese checks that box as well. Females live generally one year longer than males, but all puppies have a long lifespan. They can live between 12 and 15 years, and sometimes even more. They suffer from very few serious genetic diseases.
Key characteristics:
– Lively personality
– People-oriented
– Takes well to training
– Responds to positive reinforcements such as food rewards and praise
– Fearless, they assume anyone they meet is a friend
– Early socialization is critical so the Maltese can grow to be a well-rounded dog
Beagle – Average Lifespan 15 years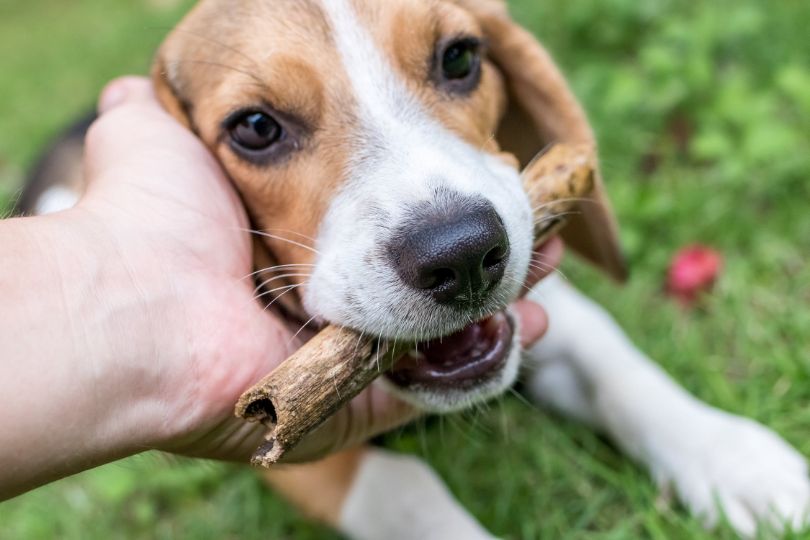 The oldest living Beagle was named Butch, and he lived 27 years. Butch lived in Virginia, and he passed away in 2009. Beagles are a hound type dog.
They are small and look very similar in appearance to the larger foxhound. Yes, they can growl at times, but that doesn't mean they will interfere with your daily activities very much.
Remember, beagles are a scent hound, developed primarily for hunting hare, so you have to support their scent.
Key characteristics:
– Can be difficult to house train, and crate training is absolutely recommended
– Can get bored if left alone in a house for too long
– If left alone in a backyard, they will look for ways to amuse themselves, usually by digging
– Be prepared to work to control excessive barking and howling, the No.1 reason they are left to rescue groups
– Can wander off if he catches an enticing smell in the air
– They are chow hounds and will overeat if given a chance
– Friendly to most people and dogs they meet
– Can have a stubborn and independent streak
Australian Shepherd – Average Lifespan 15 years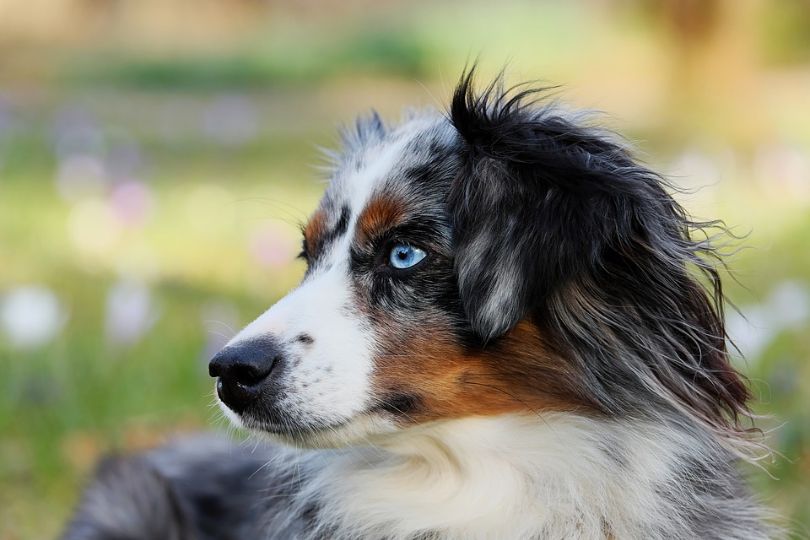 Often known simply as the Aussie, this shepherd is a medium-sized breed. It was developed on ranches in the Western United States during the 19th century for their excellent herding ability, intelligence, and high energy. On the list of dog breeds that live longest, the Aussie is one of the largest breeds.
Key characteristics:
– They need at least 30 to 60 minutes of high-energy activities per day
– They also need a job to do, such as obedience training or competing in herding trials
– Can bark for long periods if not getting exercise or mental stimulation
– They are not a good apartment dog
– Average shedder, with their coat needing regular maintenance such as weekly brushing
– They can become fearful of strangers
Shih Tzu – Average Lifespan 15 years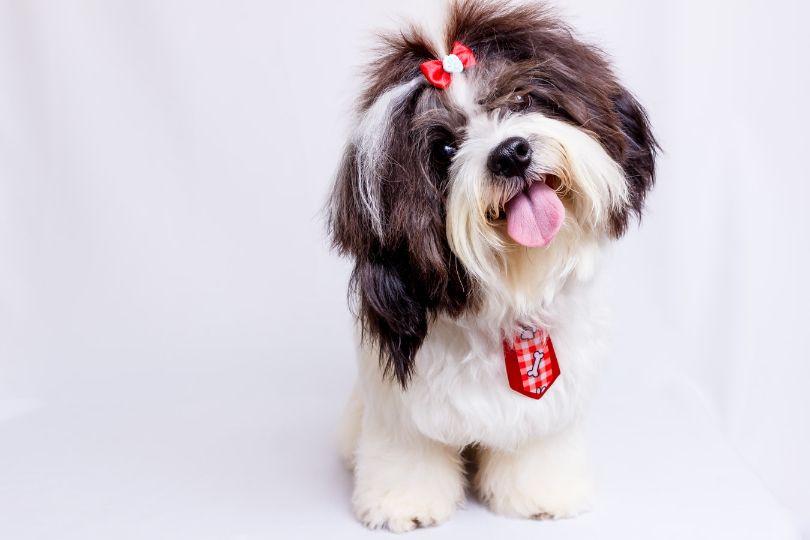 Bred solely to be a companion, this little dog is one of the best to have around children. Not only the Shih Tzu is small, but he is also fluffy, cute, and adorable.
And children can make him haircuts. Now that is an activity your children and your dog will love. His name might mean little lion in Chinese, but there is nothing fierce about this dog.
They were the sweethearts of the Chinese Ming Dynasty, and nowadays they are the companion we all want to have.
Key characteristics:
– Must be kept indoors and in air-conditioning rooms during hot weather
– Their flat shape of the face makes the Shih Tzu susceptible to heat stroke
– Difficult to housebreak
– Require regular maintenance, including brushing and combing every day
– Very prone to eating their own faeces
Lhasa Apso – Average Lifespan 15 years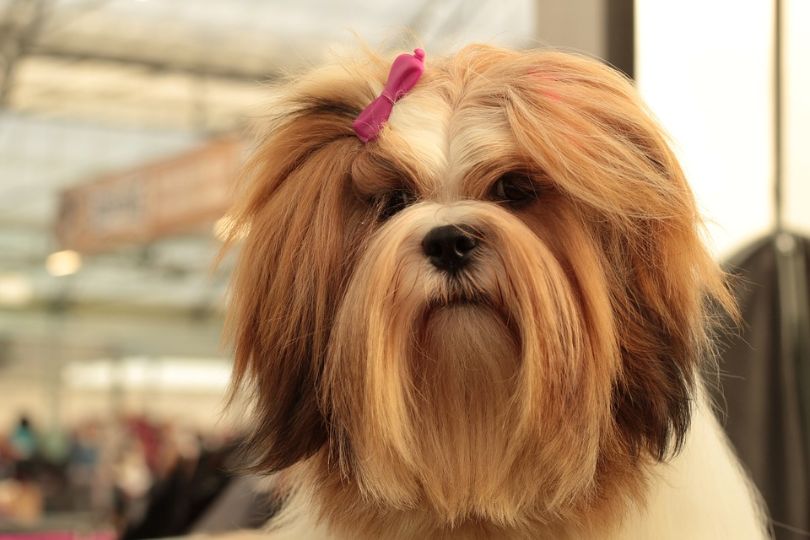 Another dog coming from the East and the Orient. The Lhasa Apso was bred as an interior sentinel in the Buddhist monasteries, with a sole purpose to alert monks of any intruders who entered.
This breed also has their own example of a long living dog, with the oldest Lhasa Apso living whopping 29 years. The dog passed away in 1939. They are great indoor watchdogs since they are suspicious and alert of strangers.
Key characteristics:
– Highly independent, they aim to please themselves, not you
– They are a natural leader, and if allowed, will be your leader
– Naturally protective watchdog
– They mature slowly, so do not expect too much too son
– Their coat needs constant grooming and a lot of it
– Require early and positive socialization in order to become a friendly pet
– Dental care is crucial for the well-being of your Lhasa Apso
Cockapoo – Average Lifespan 16 years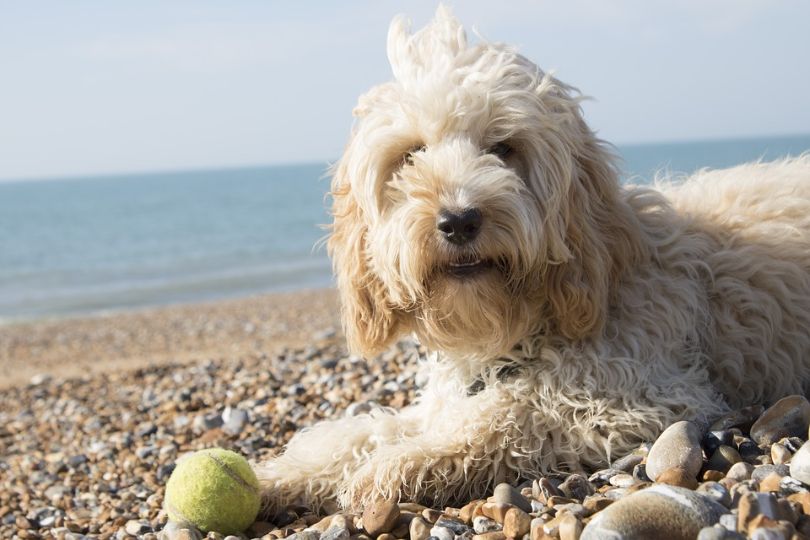 On the list of dog breeds that live longest, the cockapoo is a unique breed. Among the other breeds on this list, the cockapoo is the only one that is a hybrid dog breed.
It is a cross between a Poodle and a Cocker Spaniel. The cockapoo has inherited the lifespan of a Poodle. When socialized, the dog has a happy and friendly temperament.
While some call it the dog being hypoallergenic, all dogs produce dander and can cause allergic reactions. But because the Poodle is a hypoallergenic dog, the cockapoo inherits some of the characteristics.
Key characteristics:
– Not known as a barker, barking only when left alone for long periods
– They are a non-shedding dog, great for people with allergies
– Very intelligent, making the dog easy to train
– Adapts readily to apartment life
– Can do well with other dogs, pets, and children
– Some call them designer dogs
– Developed to be companions, making them friendly and extraordinarily happy
Jack Russell Terrier – Average Lifespan 16 year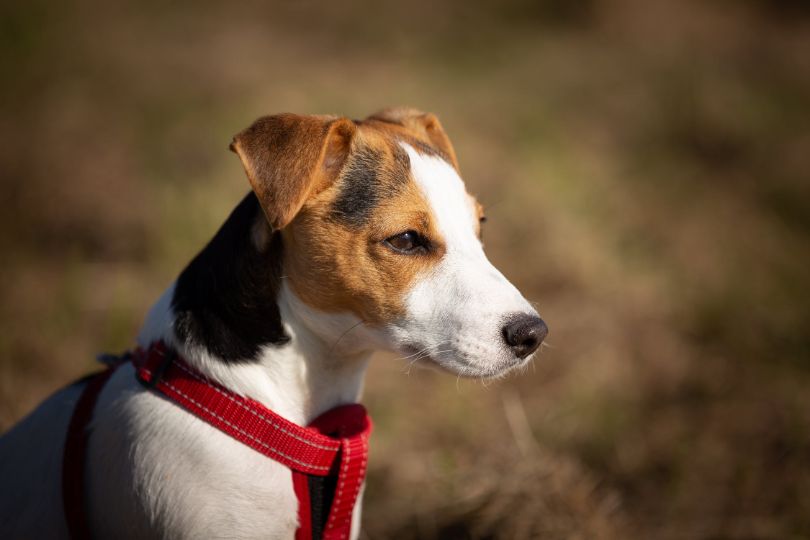 When you talk of an active, or hyperactive dog, the Jack Russell terrier is usually first on the list. Although they are known to suffer from some health issues, none of them impacts the lifespan in a serious way.
Maybe their high level of energy and constant exercise is what keeps a JRT healthy and living for so long.
Key characteristics:
– Requires several and frequent exercises and walking
– Better suited for quick and high-energy walking, than long walks
– Must be kept off the leash when outside to burn its energy
– Carry an aggressive gene which can make him aggressive towards other dogs (males especially)
– Dominant character, the owner must establish himself as an alpha
– Very loyal, will never leave his owner
– Protective nature, which means barking a lot
– Requires even more mental stimulation than physical exercise
Toy Poodle – Average Lifespan 16 years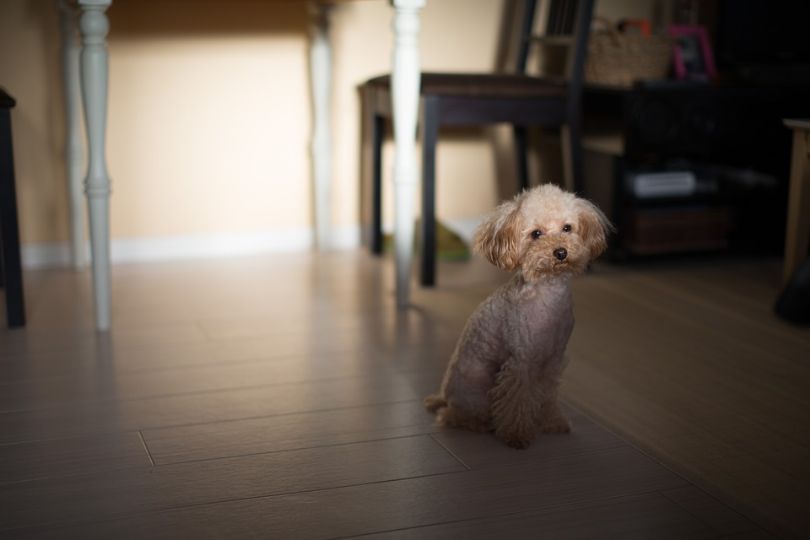 All poodles have a fairly long expected lifespan, which is one of the reasons they are so popular. Poodles are one of the most popular dog breeds. The littlest of the group, the toy poodle, has the longest lifespan.
Key characteristics:
– Highly trainable dog
– They are one of the most intelligent dog breeds
– They have a personality for being sissies
– Can live happy in an apartment as they can in a large home with a yard
– If you spoil them, they will conclude the alpha role in the family
– Obedience training is essential to keep their mind active
– Requires constant grooming, with some owners even using services of professional groomer every six weeks
– Poodles have weepy eyes that can stain the surrounding hair
Chihuahua – Average Lifespan 17 years
The dog charms with his small size, outsize personality, and variety of different coat colours and types. While the Chihuahua is a small almost tiny dog, he carries an enormous personality.
They might be one of the smallest dog breeds, but the Chihuahua is one of the longest-living breeds. The main reason is they are not prone to any serious genetic or health illnesses.
Key characteristics:
– Prone to shivering when they are cold
– They need a sweater or coat when outdoors
– Can be unfriendly toward other dogs
– They do not back down from any dog, which can be a problem if and when they encounter a large aggressive dog
– They can become targets for birds of prey when outside because of their small size
– While they are happy as companions, they need 20 to 30 minutes of exercise per day
– They're larger than life personality can overwhelm inexperienced owners who cannot establish the alpha role
New Guinea Singing Dog – Average Lifespan 17 years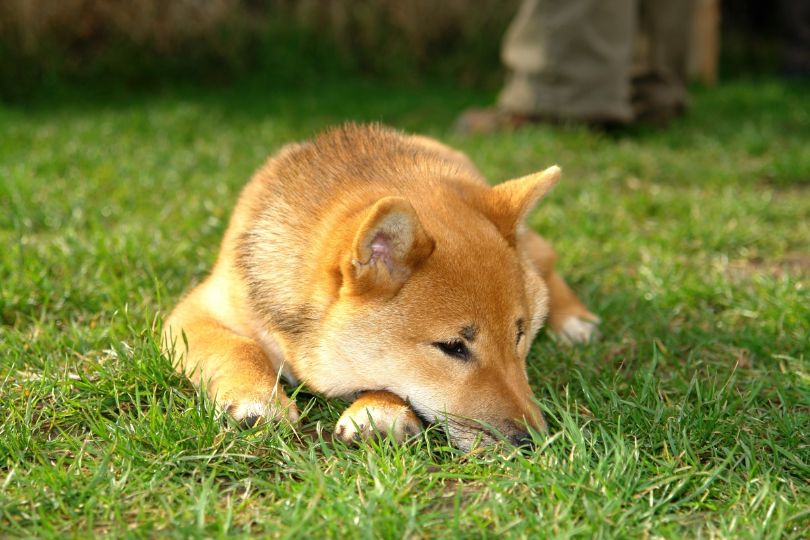 You might have not heard of this breed before. And you are not the only one. Because of there only 100 of these dogs living in captivity.
Considered one of the world's rarest dog, the New Guinea Singing Dog originated in New Guinea. He is known for its singing howl.
Key characteristics:
– They are gentle and friendly with humans
– Closely related to a wild dog
– They do not bark repetitively
– They have complex vocal behaviour including whines, yelps, and howls
– Very active, lively, and alert