If it's odd to see a mom cat adopting a puppy, what's more peculiar than seeing an old Labrador become the foster dad of orphaned baby ducks? You've read that right, a 10-year-old dog adopts nine ducklings after they lost their mother.
Foster Dad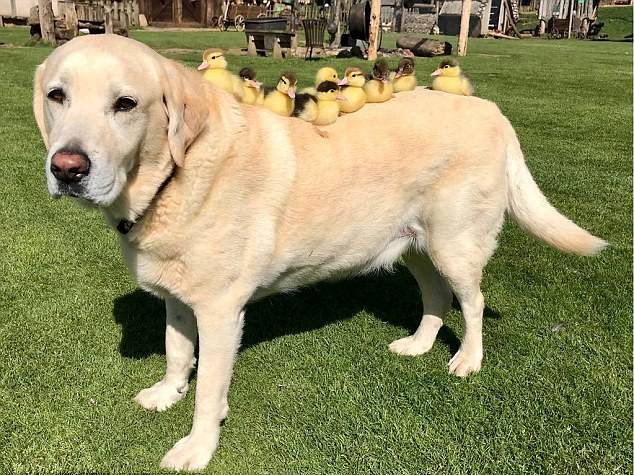 Aged Labrador named Fred took nine baby orphans under his paw after their mom suddenly disappeared on Thursday. He was staying at his home in Mountfitchet Castle near Stansted, Essex when a staff member found the poor siblings waddling around the battlements.
"We knew the mother duck was nesting and then suddenly these ducklings appeared but she was nowhere to be seen," said Jeremy Goldsmith, the director of Mountfitchet Castle.
Staff at the popular heritage centre were so worried about the ducklings at first. But when Fred took responsibility, he has never ceased to take care of them.
Fred the Dog Adopted Nine Ducklings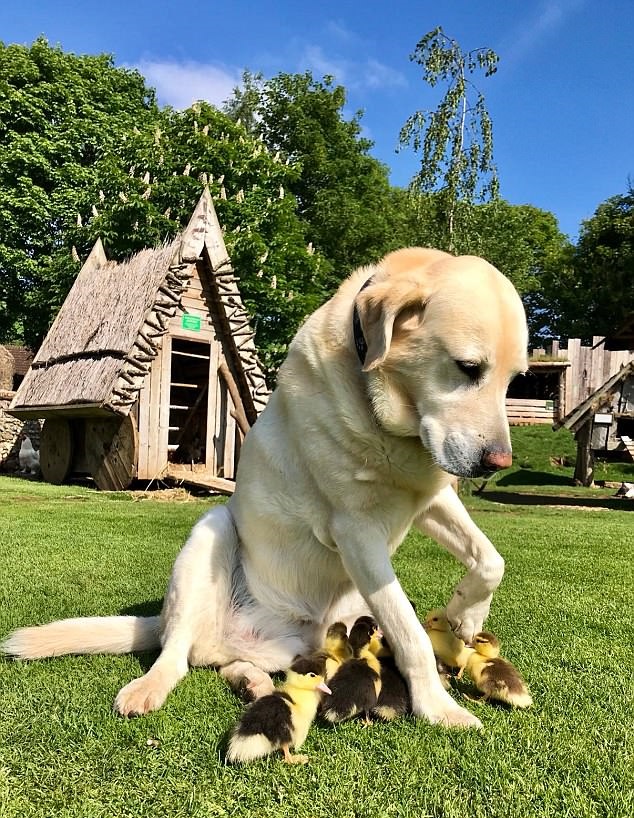 "We think it was possibly a fox," said Goldsmith who also own Fred.
"Fred has got an absolutely wonderful nature. They absolutely love him," he added.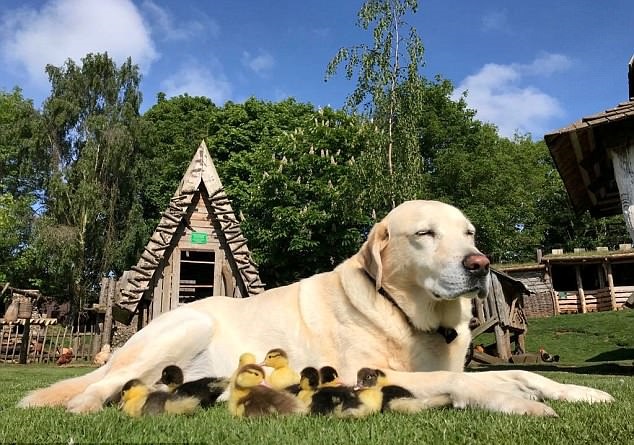 This adorable photo showing the foster dog lying on the grass in the castle grounds prove how at ease the ducklings were. They were nestling by his side just like how puppies would.
The adopted brothers and sisters seem to adjust well to their odd guardian just after the mommy duck left them.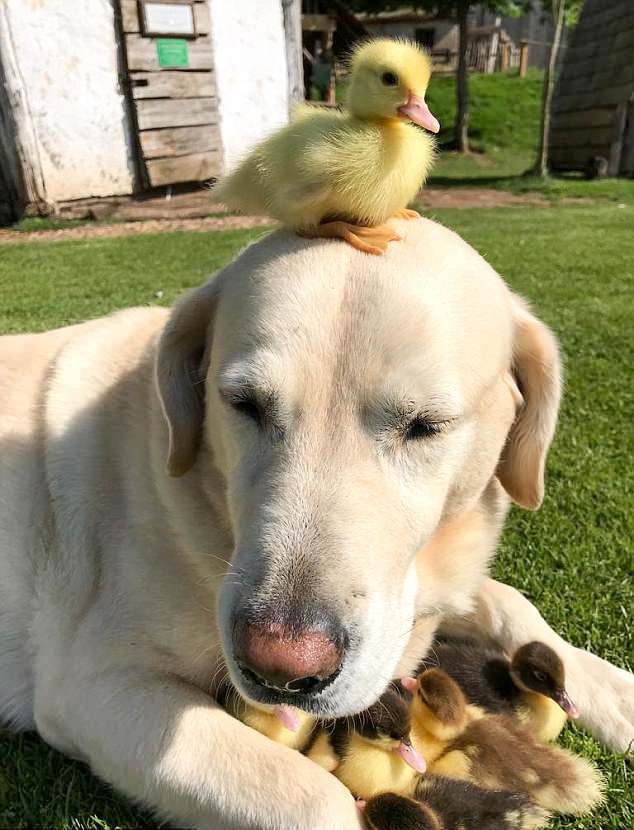 In this special picture, one of the nine siblings is even sitting on his head with comfort and trust.
"They are getting very mischievous. They're even hitching a ride on his back and following him into the water for a swim in the castle moat," said another member of the staff.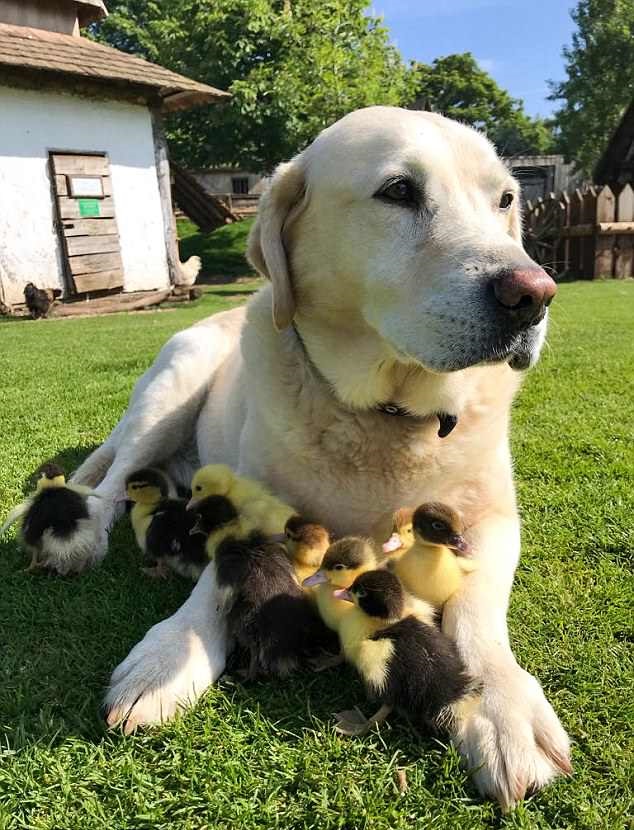 Cuddled up to their adopted 'dad,' the ducklings never left the dog's side according to the staff. Ever since he took them as his own, they never again waddled without guidance during the day and slept with no parent at night.