Nowadays, everyone can be an artist. Really, all you need are some simple products you can find in any grocery store, and you can create your very own art project. Call it an art masterpiece, if you like.
We see trends changing in interior design. People want to leave their imprint on their own apartment. And what better way to do that than with something you've created? You can release your inner artist and make something lovely.
Wall art is a huge trend in interior design at the moment. And it's very easy to make. With that in mind, I have several ideas that you can try. They're not masterpieces, but they are very personal and your own design.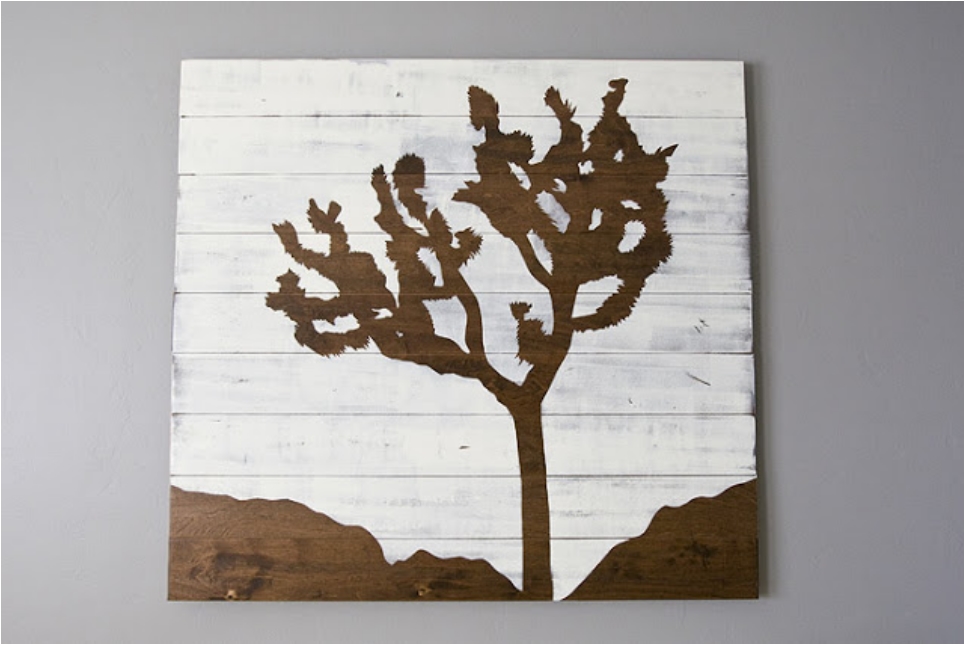 One of the big trends in interior design lately is minimalism. And when you look at this picture, that's exactly what you think. On a side note, it does give your interior a deeper touch, a deeper meaning, and somewhat of a philosophical aspect.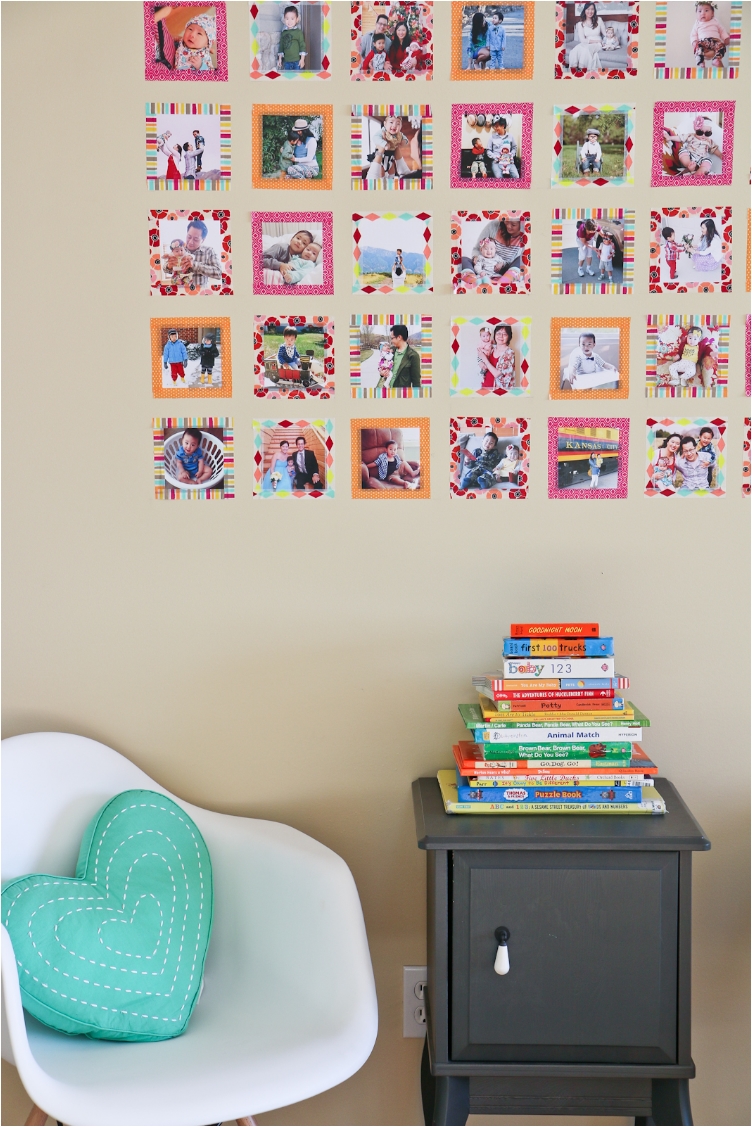 For those of you who cannot get enough of the photo sharing social network, bring Instagram to your home. It's really simple, and all you need is some washi tape. Plus, this wall art gives you the flexibility to choose the Instagram photos you want hanging in your home.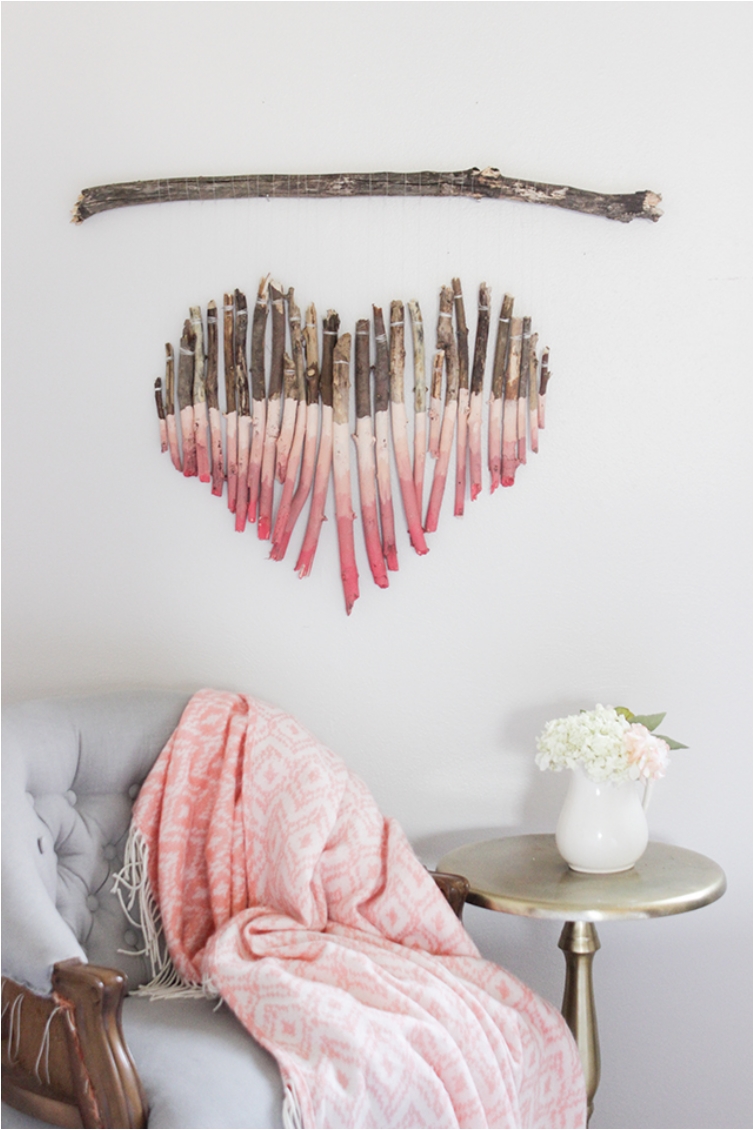 We have something for everyone—be it romantic people, extravagant people, modern people, or anyone else. As you can see, this is a romantic piece of art, and you can do it in just a few minutes. Painting the branches is actually the hardest part. After that, it is just a matter of sorting them by size.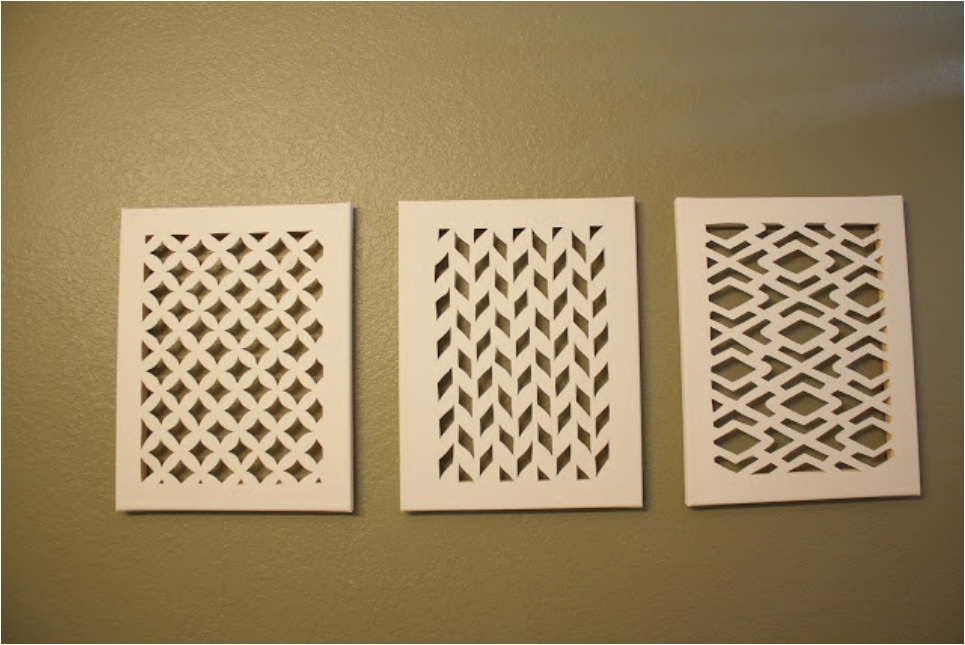 A bit of modernistic and contemporary art, this one again falls within the realm of minimilism. Geometry is another design trend that has come into our world. And it is all thanks to the influence of Scandinavian interior style.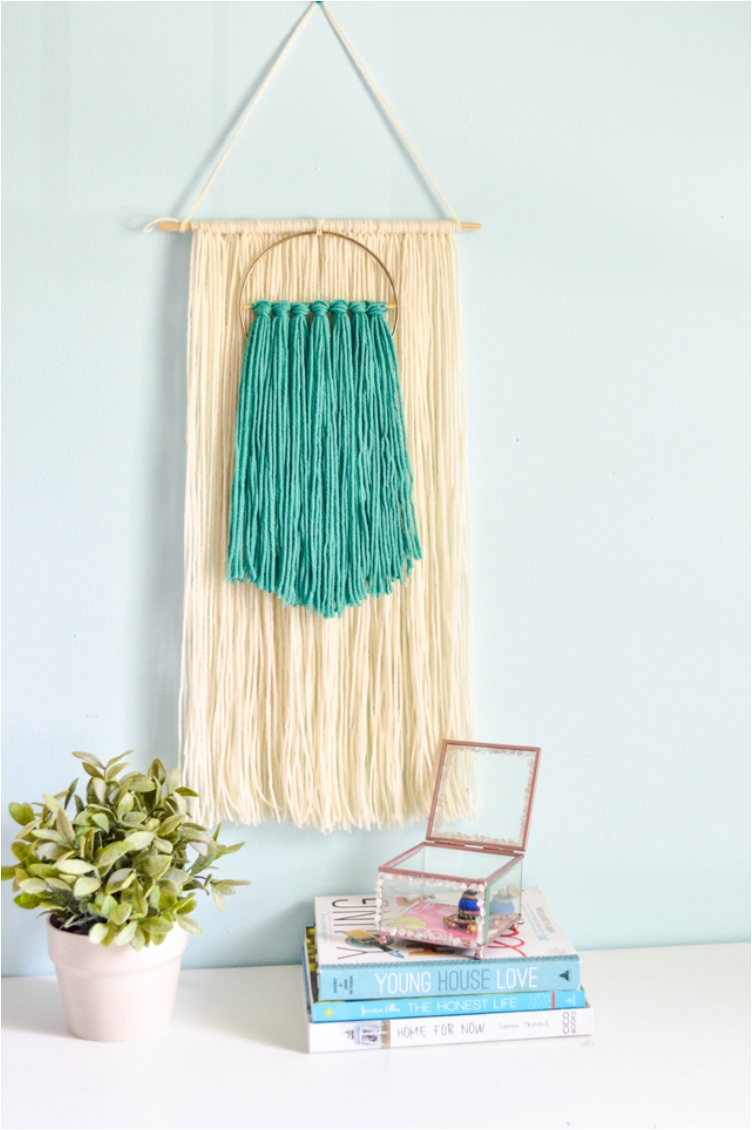 I know there are a lot of people who love vintage and traditional stuff. And for those people, I have some fiber yarn art. The best part is because there are so many different fiber colors, you can adjust and personalize this piece to fit every room. You can go two ways: opposite and contrasting colors, or colors that complement each other.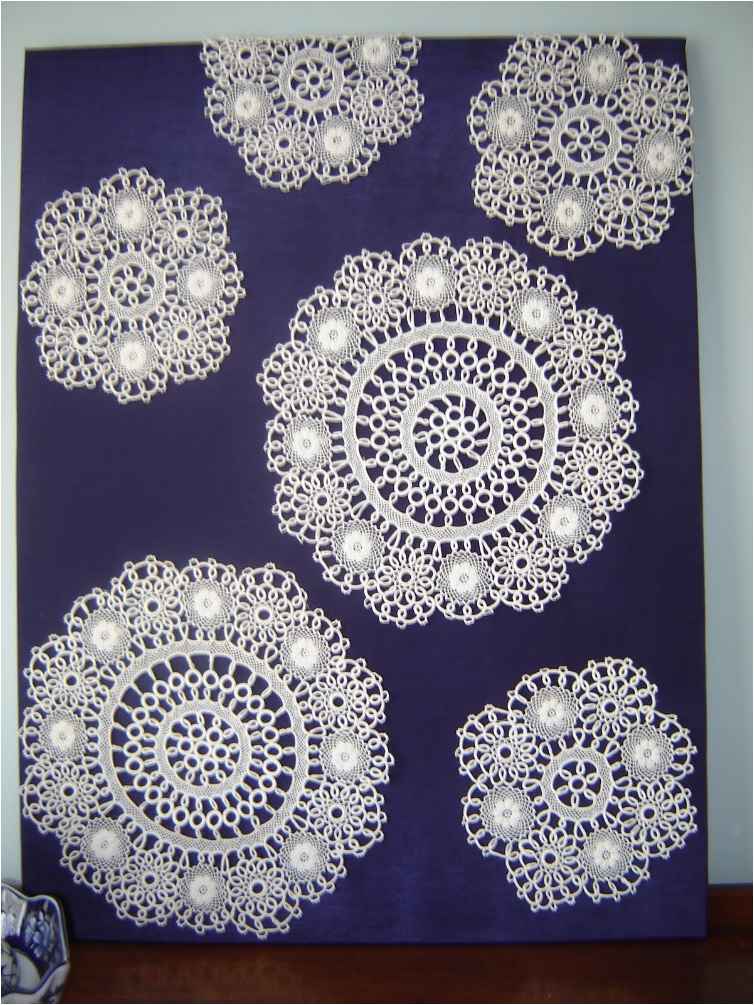 Going back again to that vintage and retro style. Doilies always remind me of my grandparents; my grandmother, for example, loved making them. Nowadays they are having a big comeback as part of the modern interior style.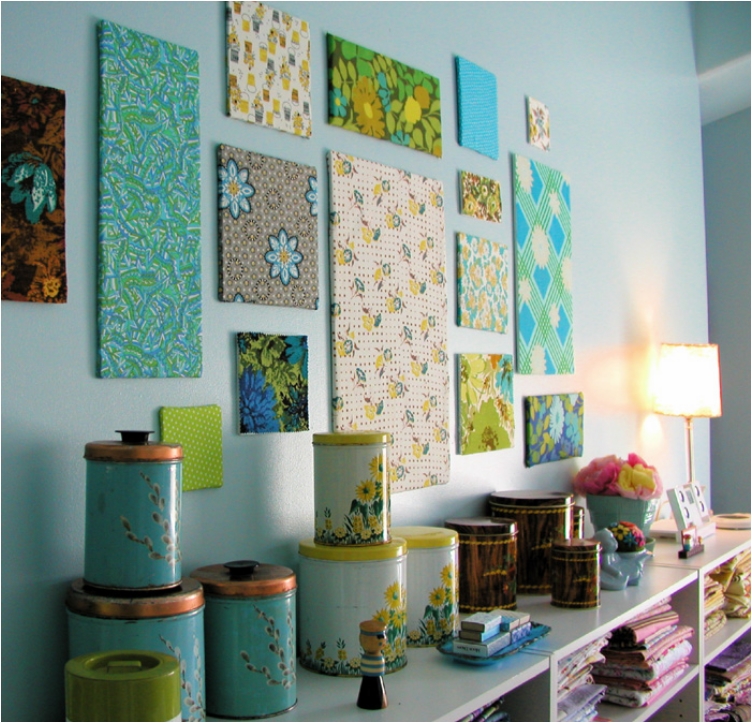 Another simple piece of art that you can make it in just a short period of time. Go to the store, find a fabric that you love, frame it, and hang it in your home. It's as simple as that. Who would have thought that you can have your favorite fabric as wall art in your home?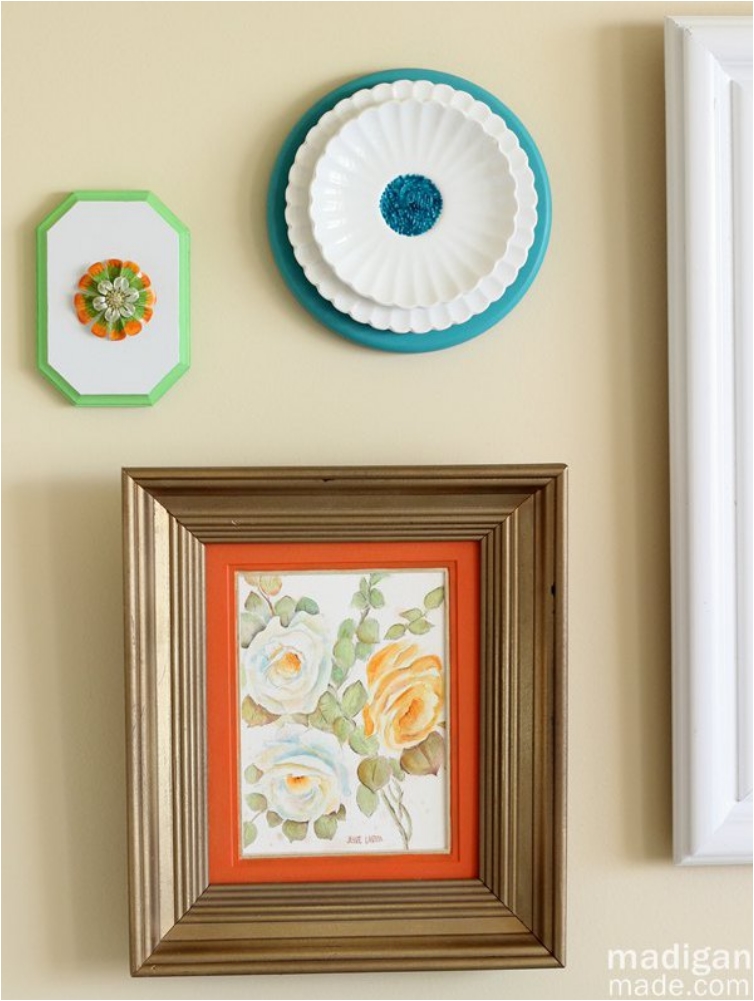 The thrift store is like a gold mine. There are so many quality things you can find there. Maybe you remember Forrest Gump saying, "Life is like a box of chocolates, you never know what you'll find inside." The thrift store is the same. The trick is to envision every piece you'll find there in a different setting. Don't look at them as plain old objects; look at the objects in the store and envision what you can do with them.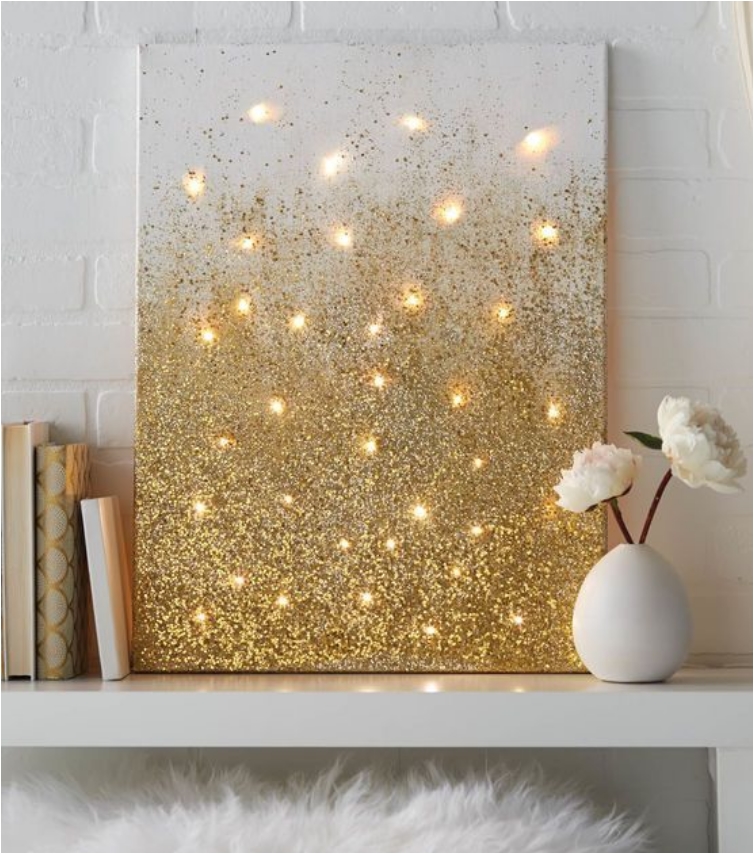 You just can't have wall art without some glitter. In the past few years, glitter has made its way from the world of children and teenagers to the adult world. Glitter gives objects a luxurious tone—a touch of sophistication, if you like.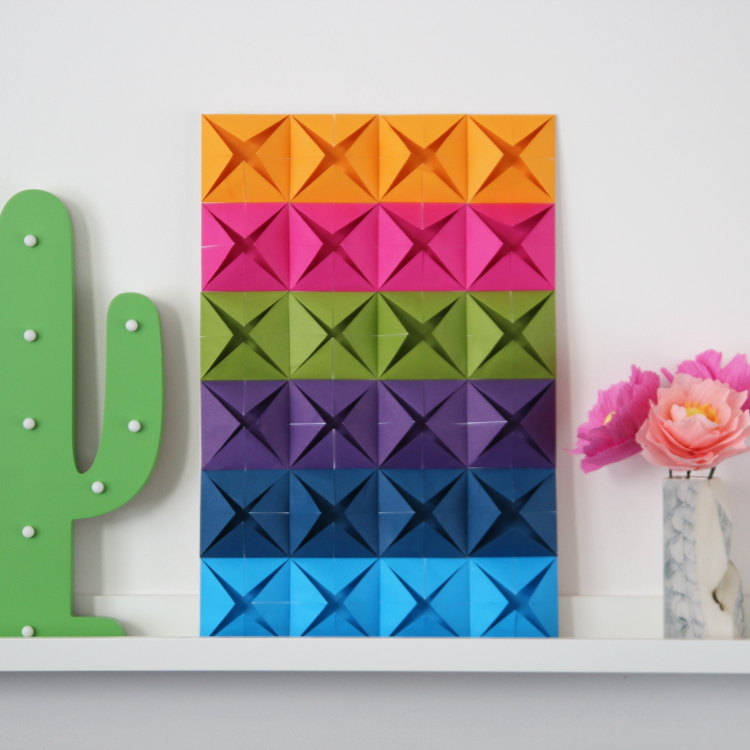 As mentioned earlier, geometry is a huge trend in interior design. And while origami is not quite as spot on, it still makes the cut. Bonus: origami brings a dose of mystery to your house. And you can always benefit from the influence of a foreign culture.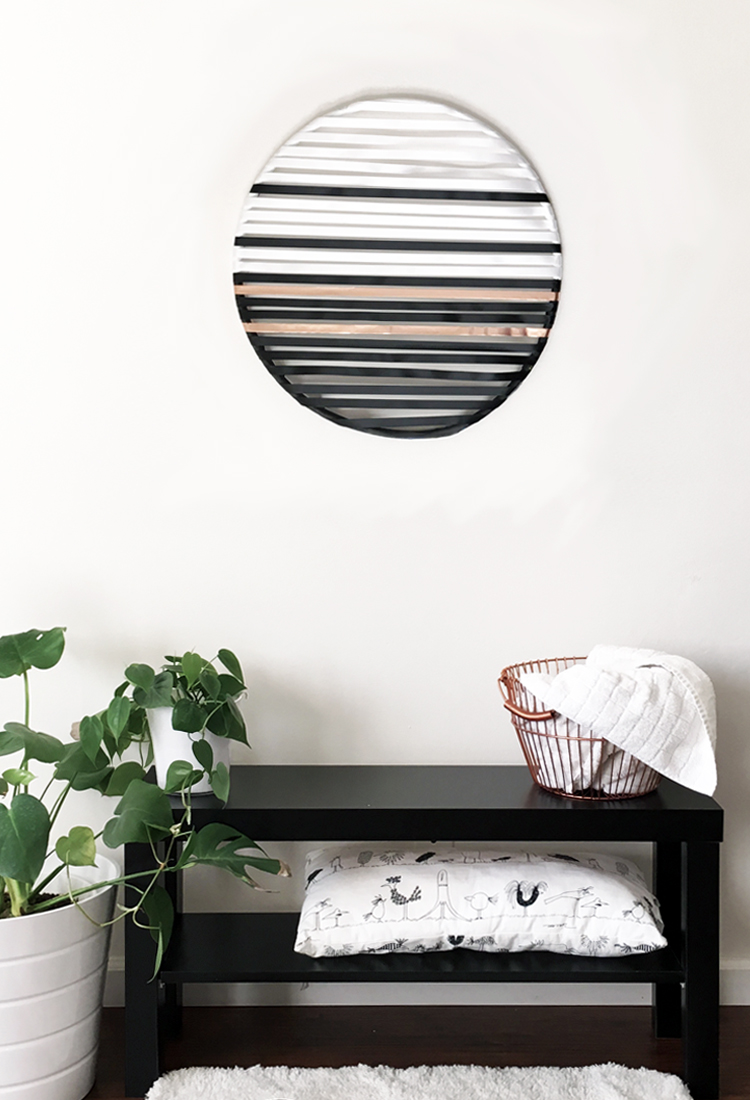 No, you are not going to play basketball and shoot hoops. Think of it as a round object that can work great with a minimalist decor. This one works best in a black and white colored room.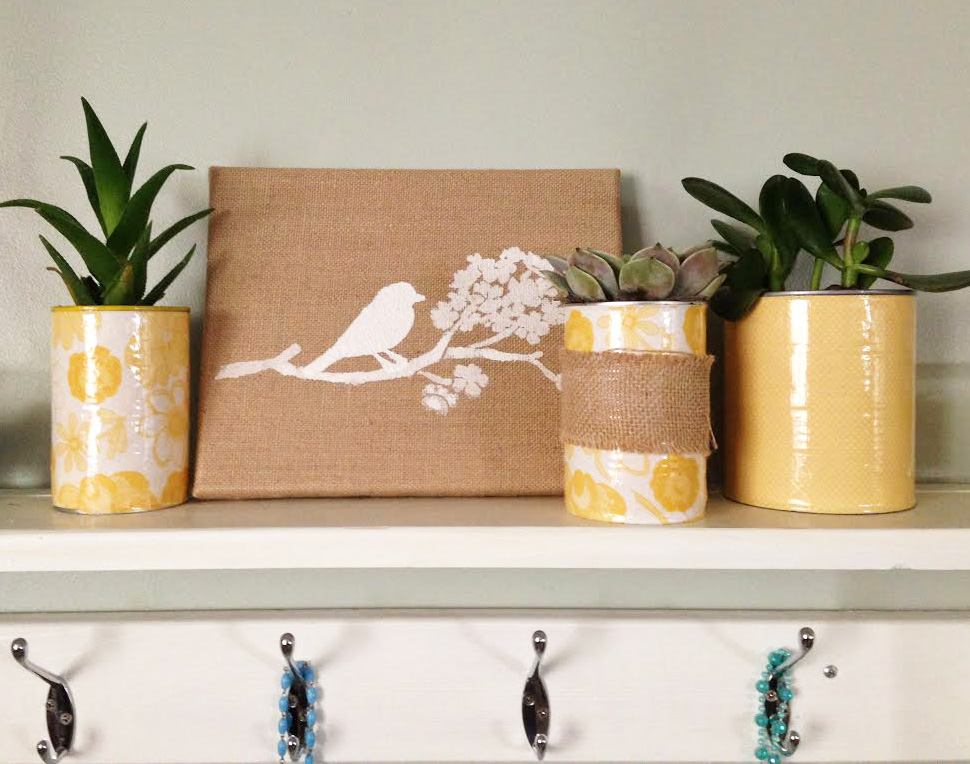 Burlap fabric is a household name in the world of DIY projects. You can use it for almost everything. In this case, we bring burlap to the wall art family.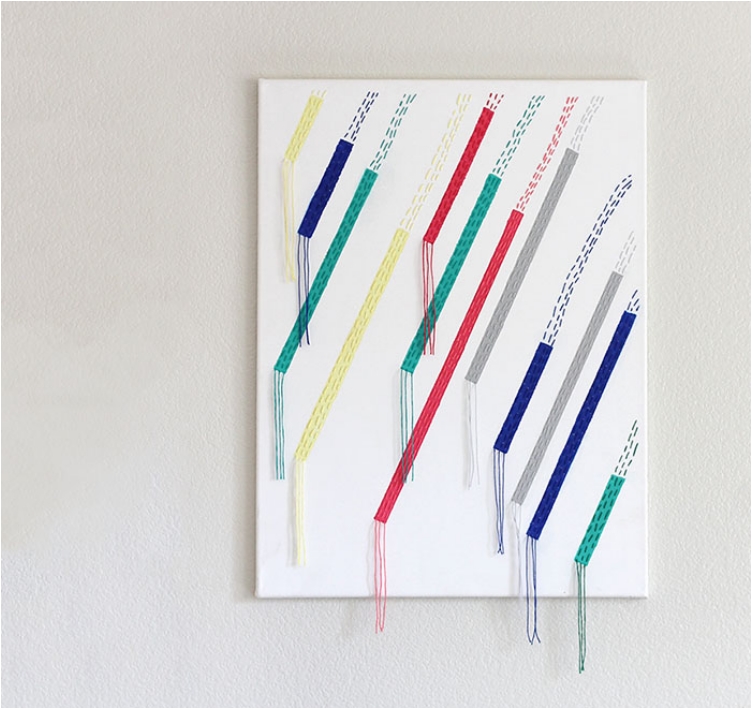 Quilting is back, and in a good way. We see so many handcrafted quilt objects. Personally, I love quilting, and I am happy this technique is back. What I like the most about quilting is that you get a perfect balance: a mixture of modern and vintage.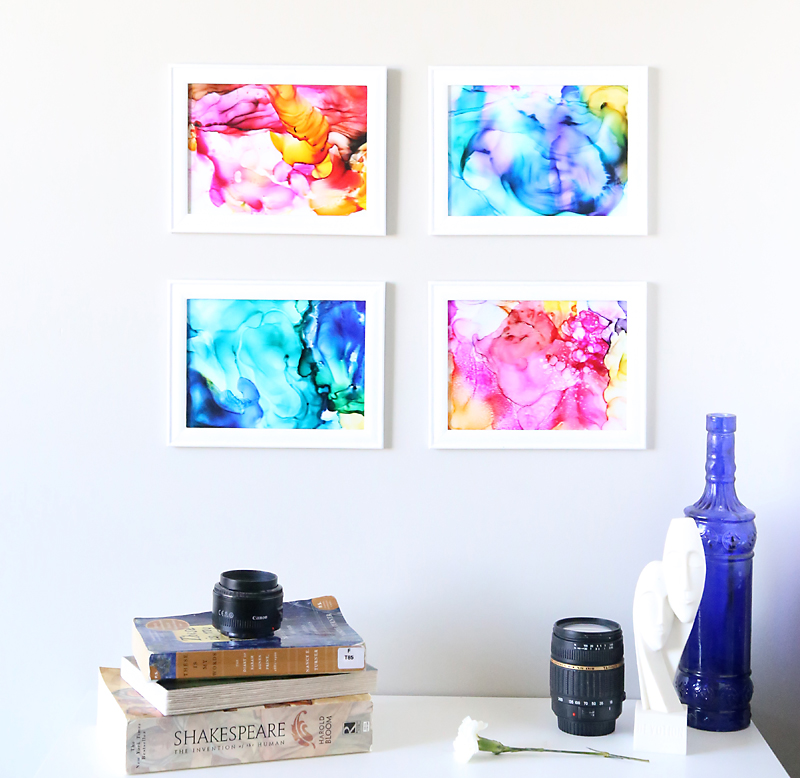 I know some of my friends say that art is easy. Just get a white canvas and throw a few colors on it. You'll get something that nobody understands, and people think it's a masterpiece. Well, this wall art works in a similar way. The difference is you use ink.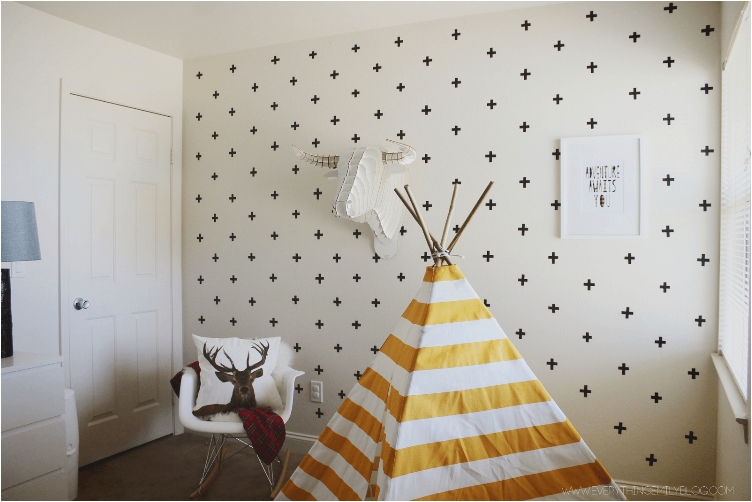 Washi tape is definitely one thing you must have in your inventory. It's so versatile—you can use it for many different projects in your home. And when it comes to wall art, we see its versatility first hand. We had an Instagram project with washi tape, and now we have another wall decal.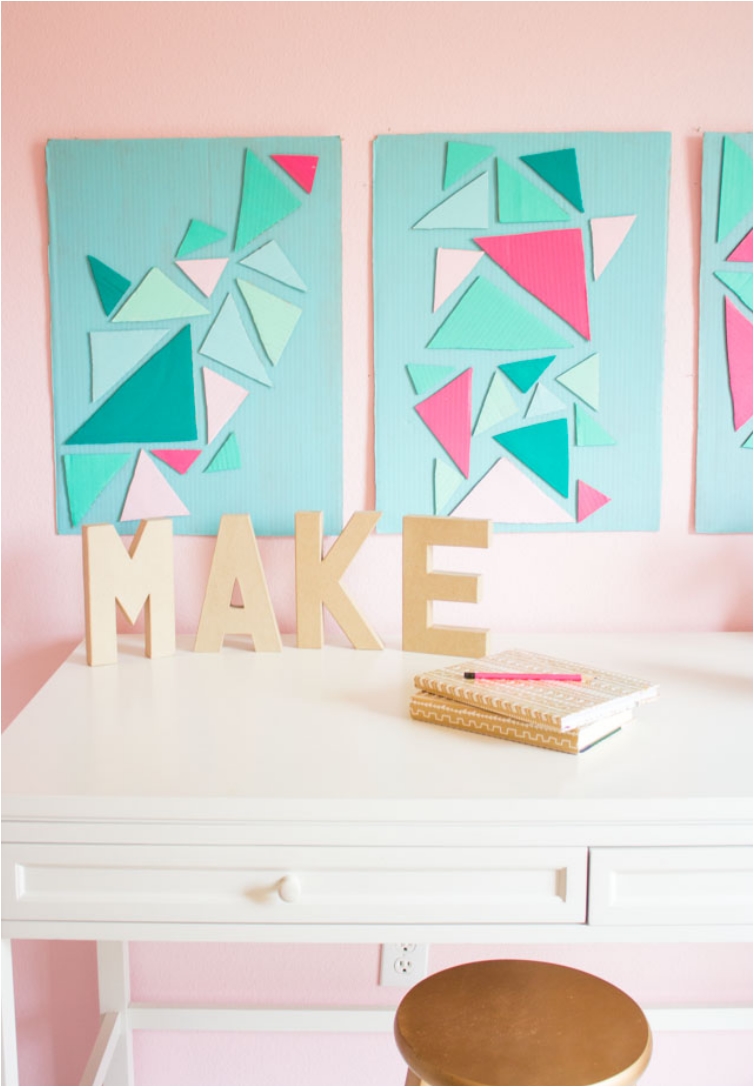 Here we have another piece of geometry-inspired wall art. And really, if you like to go geometry, go full geometry. That's exactly the point here. And if you're wondering why there are only triangles there, the answer is simple. Triangles are the easiest geometric forms to work with.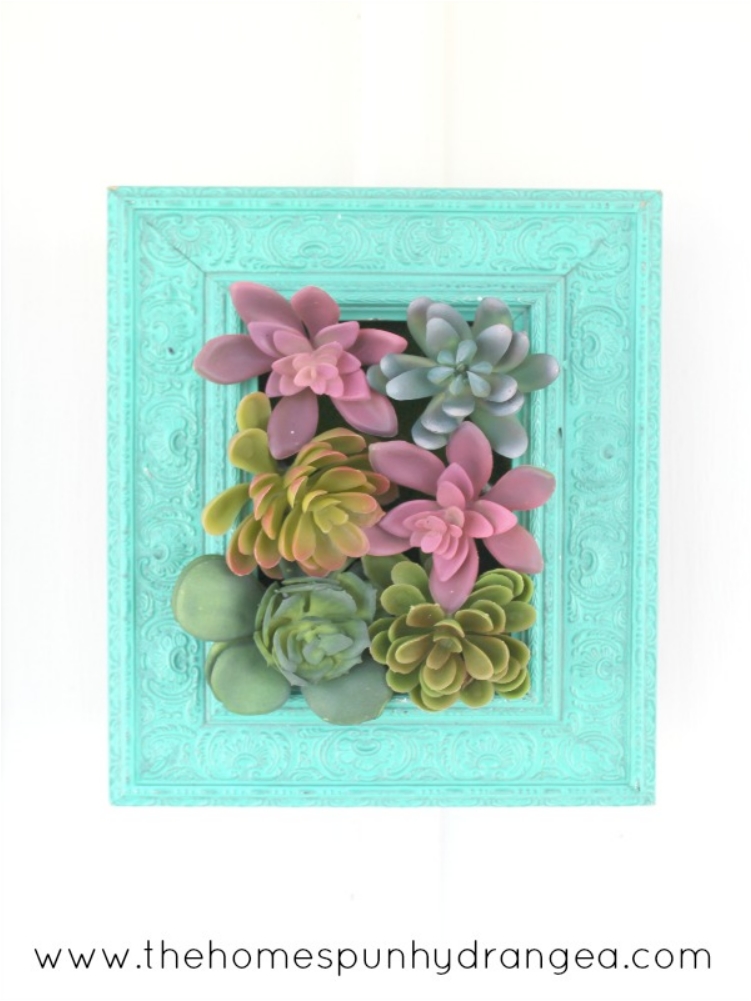 We need some freshness in the home, and there's no better way to bring some freshness with flowers and an artificial garden. We see many flower pictures as art, and now you can have your own flower-inspired wall art.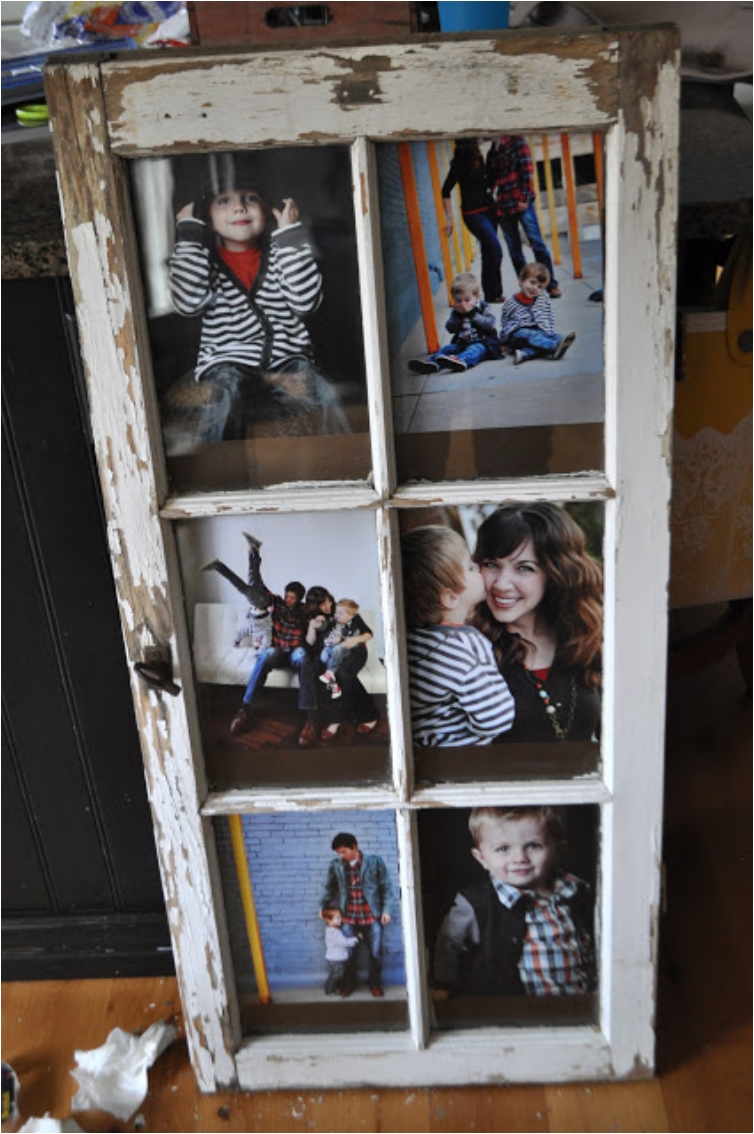 If you've been following me for a while, you know I love recycling. In other words, I love using old objects and transforming them into something new. That's the case here, where we use an old window. I recommend that you repaint the window frame, but if you like that vintage touch and feeling, you can leave the cracks.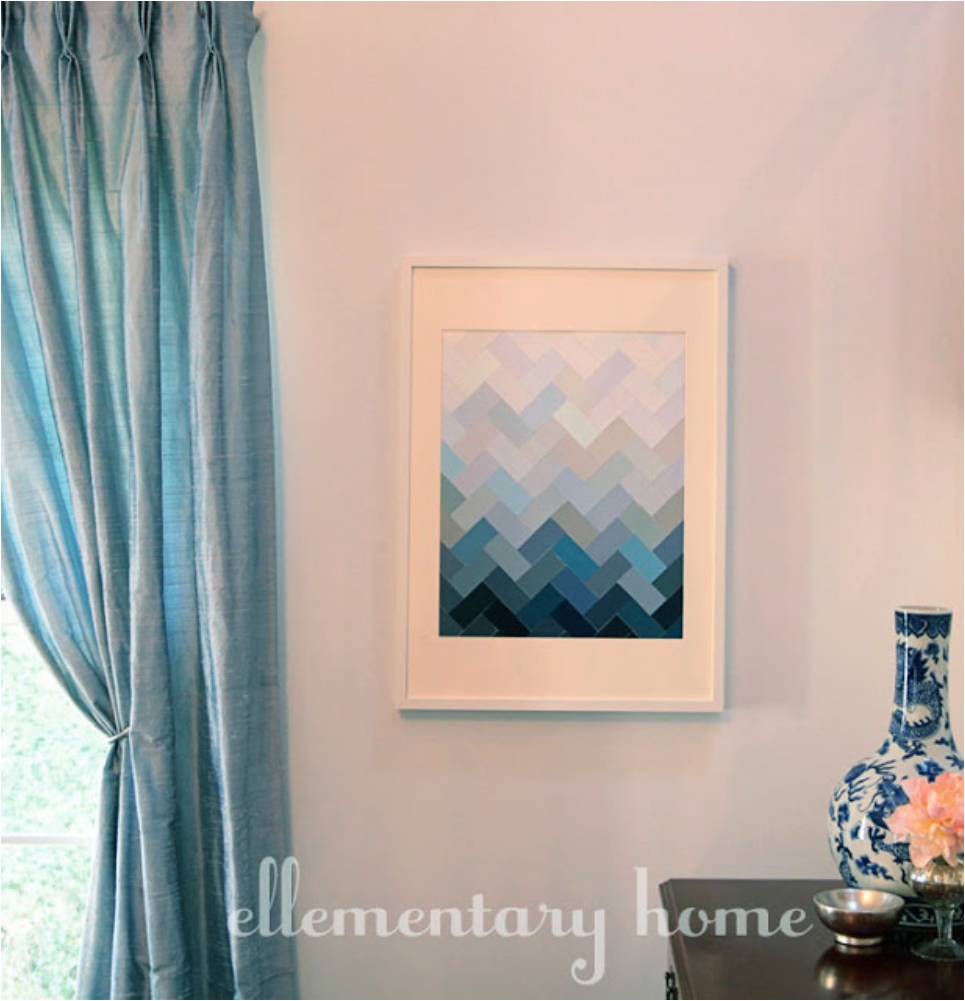 Herringbone is a distinguished pattern that has been trendy in the fashion world for a while. And we know that everything that's trendy in fashion eventually makes it into other areas as well. That being said, interior design benefits greatly from fashion trends.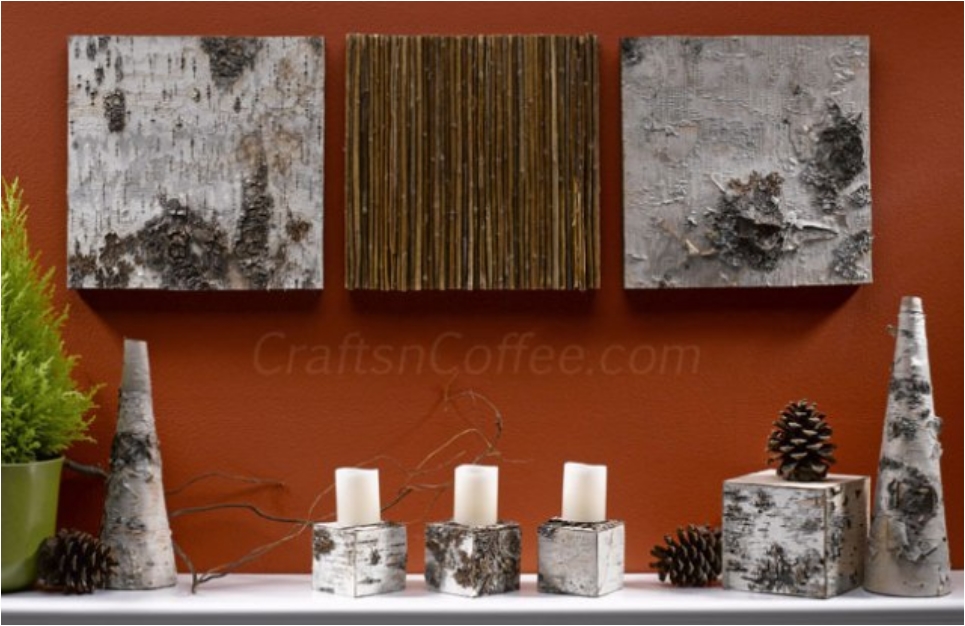 Let's be honest for a second. Almost nobody will understand this art in your home. And that's one of the ideas in the past few years in contemporary interior style. We crave strange and unique things that look like they're out of this world at first glance.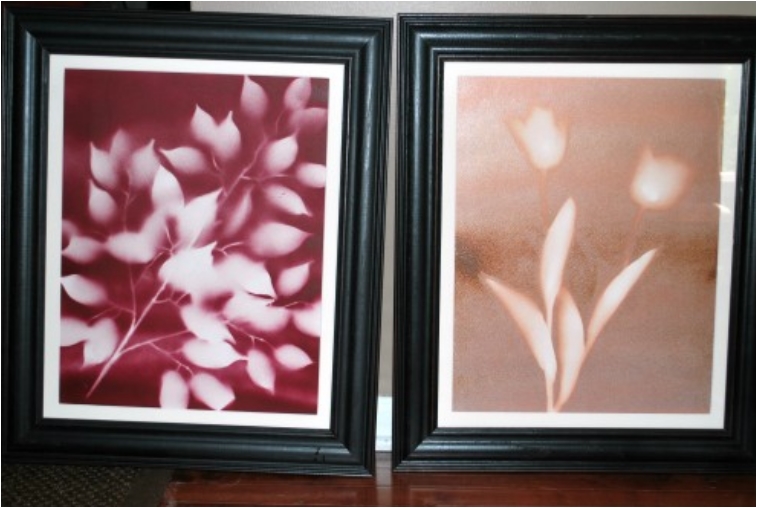 Spray paint is one of the easiest methods and techniques you can use for creating art. It is extremely easy and extremely cheap (two reasons why you should try it). But the main thing is that spray paint can look modern and stylish.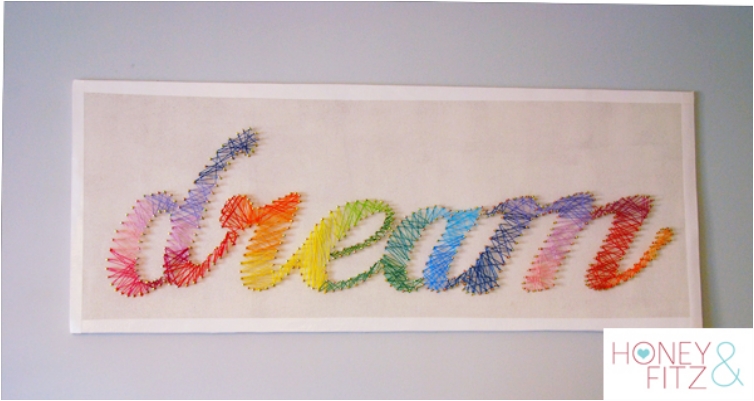 I must admit, this project will take you a bit more time. And not because it's complicated or hard, but that it just takes time. It's well worth the effort, though. And you can make any other word you like; no need to limit yourself to "dream."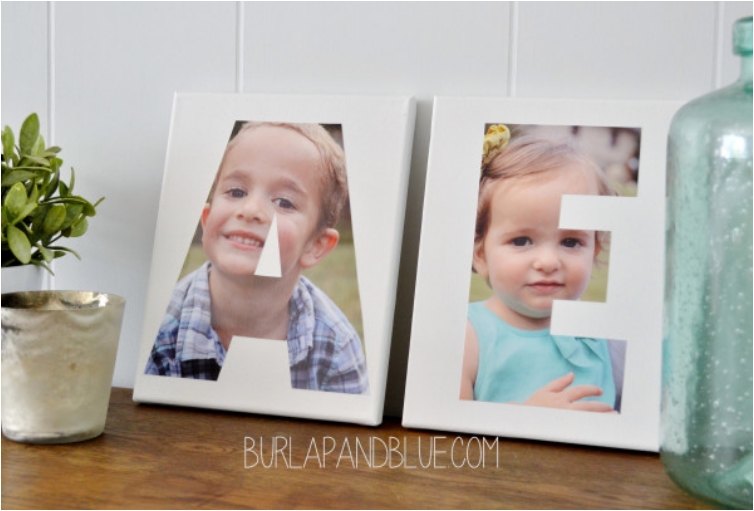 We live in an era where young parents put pictures of their children on absolutely everything. Facebook is crowded with baby and children photos. And I get it. I have nothing against that. In the spirit of children, this is a family idea for wall art.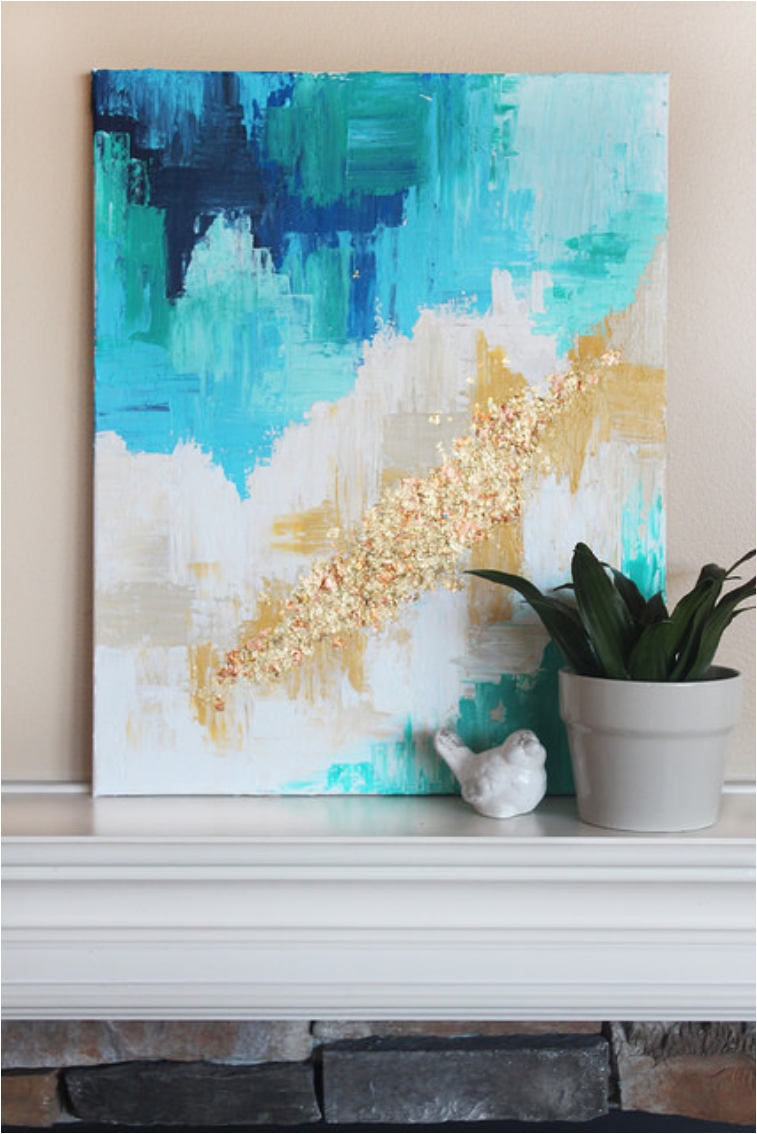 I talked earlier about contemporary design style and how it requires abstract and strange objects. The same can be said here. The difference is the glitter. You could say that glitter makes everything better—and you'd be right!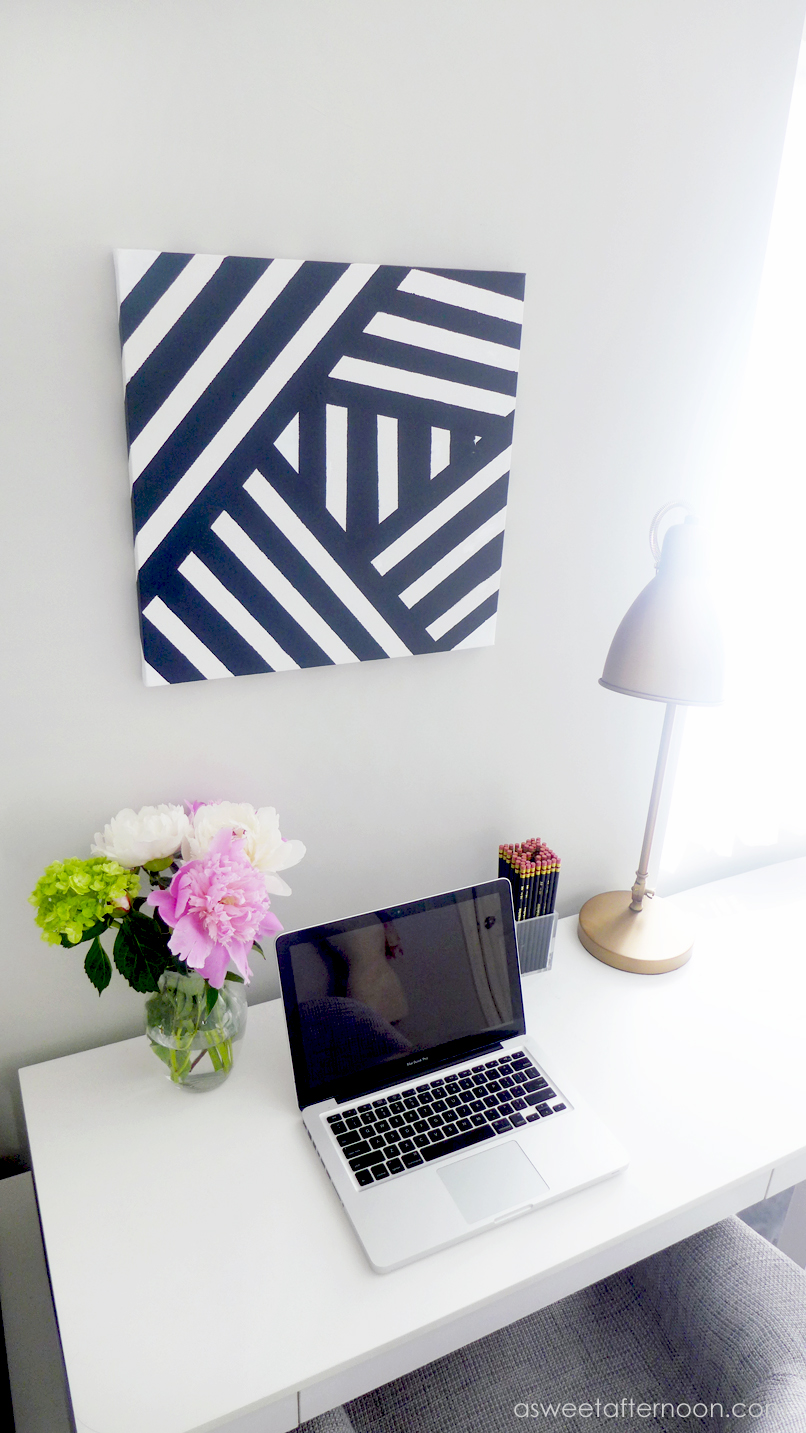 In a black and white setting, or in an all-white interior, pieces like this one come in handy. When you are limited to two colors, the only way to bring some playfulness and vibrant life to the interior is with patterns. That's why wall art designs like this one are popular.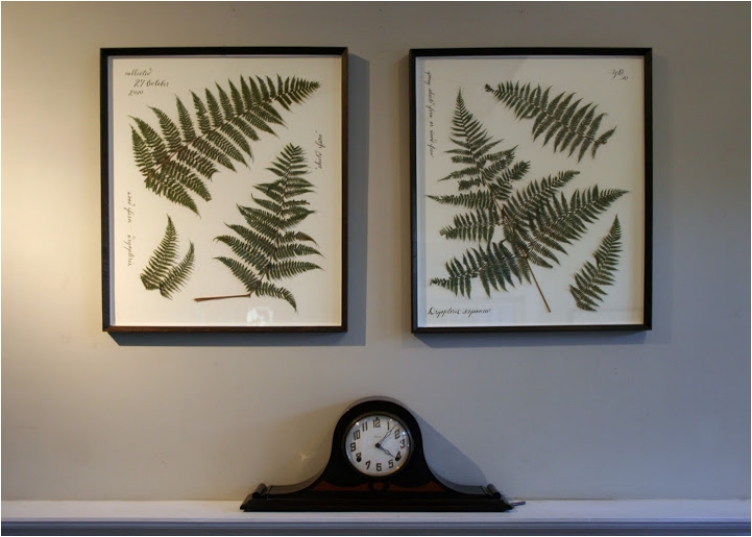 I know many people who try to preserve flowers for as long as possible. And not just flowers—any plant they can get their hands on. In that spirit, framing herbs, botanicals, and plants in general is a good idea. And it looks stunning.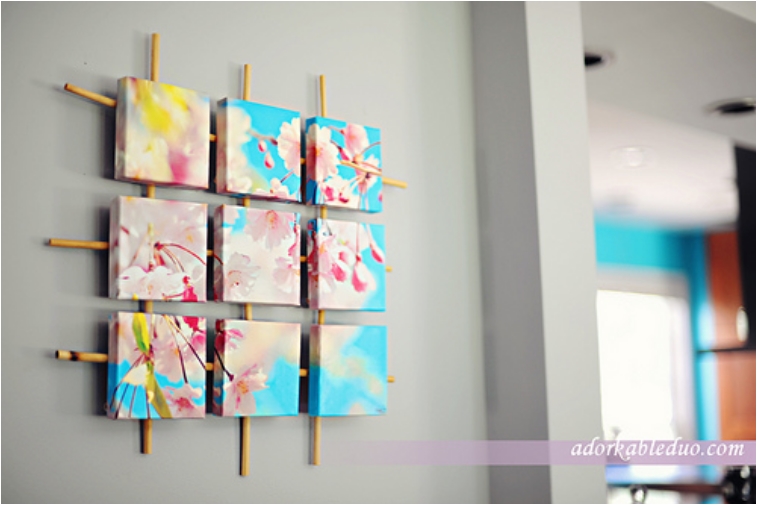 Something I've noticed in the past few years, sectioned canvas is extremely popular. It's like a puzzle: you have to put all the pieces together. And by doing so, you're making it playful, interesting, and definitely visually appealing. Sectioned canvases just instantly draw the eye to them.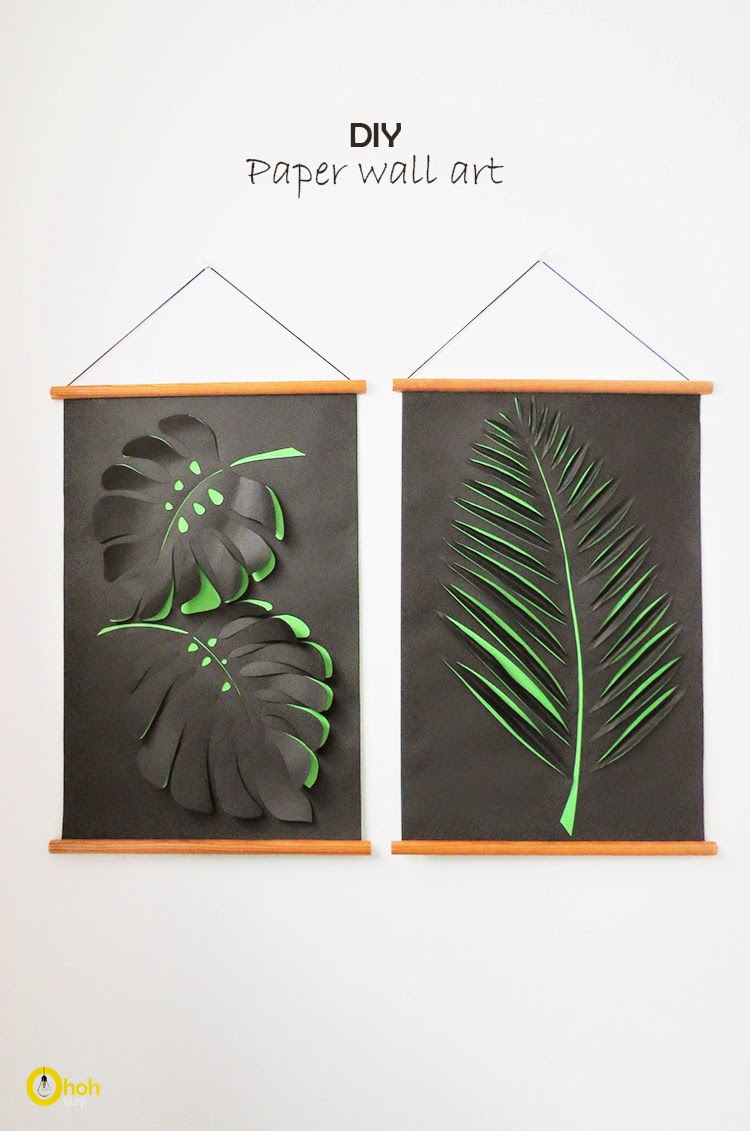 For the very end, we go with the simplest and easiest design. And that always involves paper. I hope you enjoyed it. If you have any other ideas for wall art, feel free to share them with the rest of us.