When it comes to Halloween decorations, we all know that pumpkins are the standard. You just cannot have a Halloween celebration without some Jack-O-Lantern. But what happens if you cannot find actual pumpkins?
Well, to be fair, that rarely happens during the holiday season. But if that happens, I want you to be prepared. Or, you might even decide to celebrate Halloween without actual pumpkins. Luckily for you, there are many imitations that mimic the pumpkin decoration.
And the best part is, these decorations will last a lot longer than any actual pumpkin. With that in mind, let's look at some pumpkin decorations made without actual pumpkins.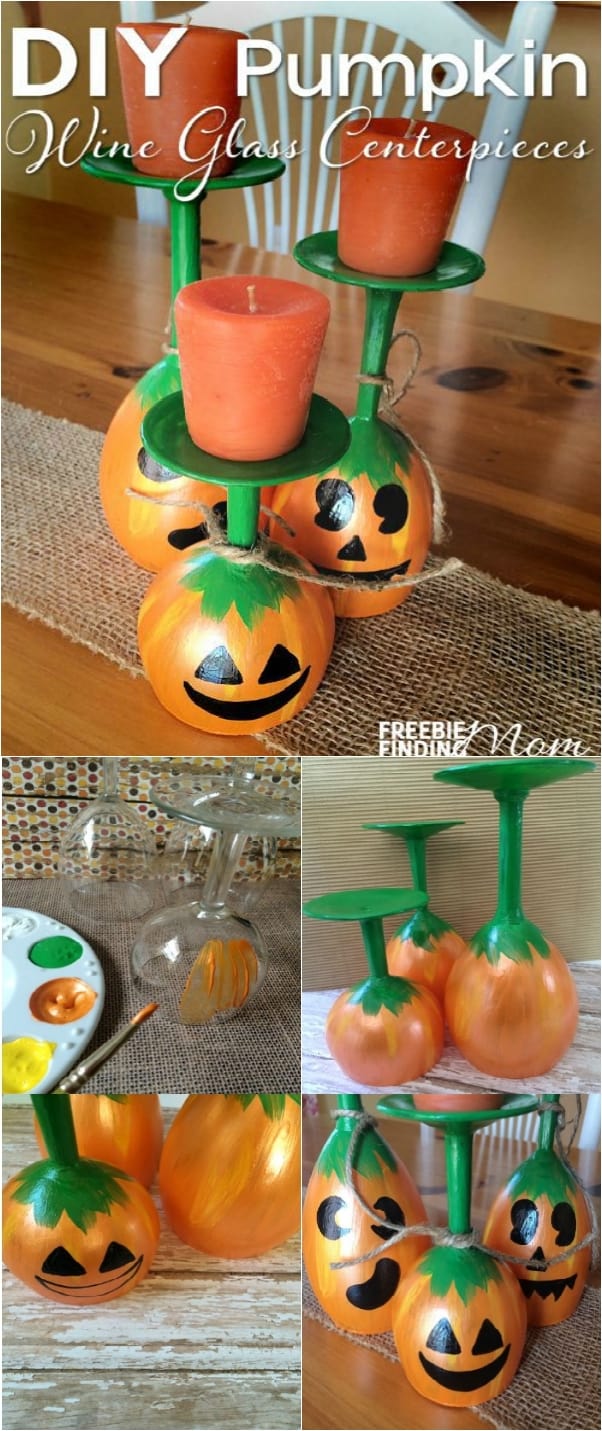 We start off with a centerpiece that is too beautiful to ignore. All you need for this beautiful centerpiece is some color and painting skills. Flip your wine glasses, and draw pumpkin on them. You can go for scary pumpkins, fun pumpkins, or any other emotions you like.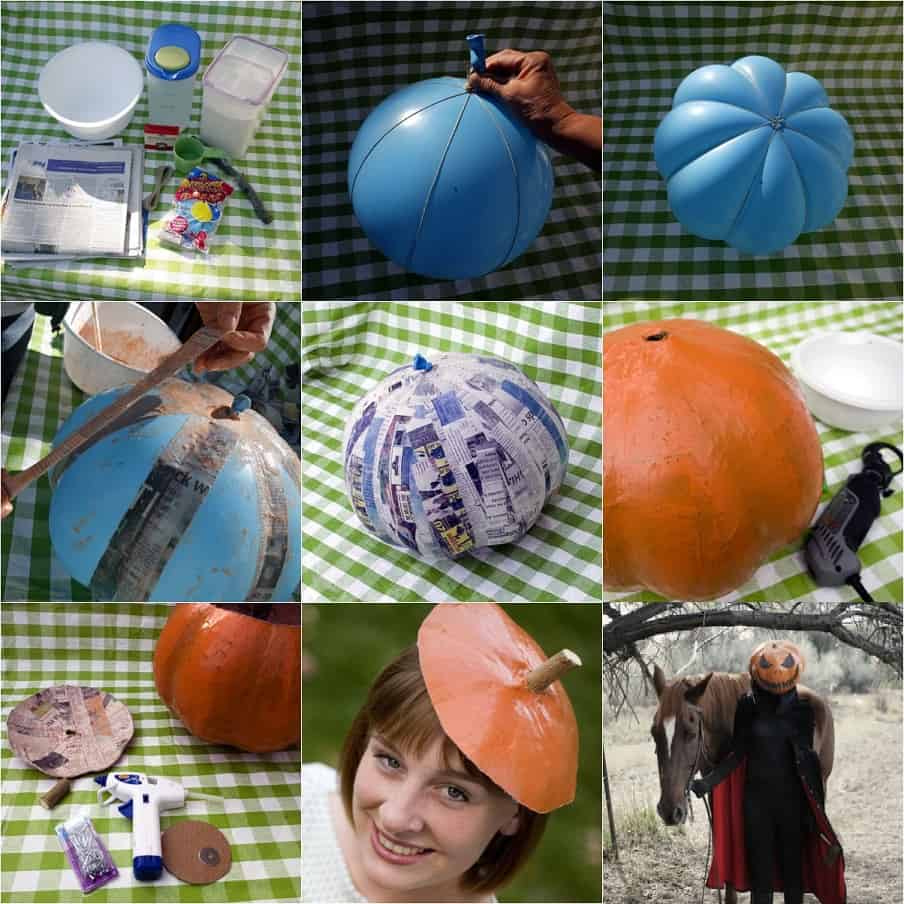 What if I told you that you can make a pumpkin out of paper. I know that sounds impossible on first glance, but just stay with me. Yes, there are many other ingredients that go into a paper mache. But paper is the main ingredient. And as you can see, the result is stunningly beautiful.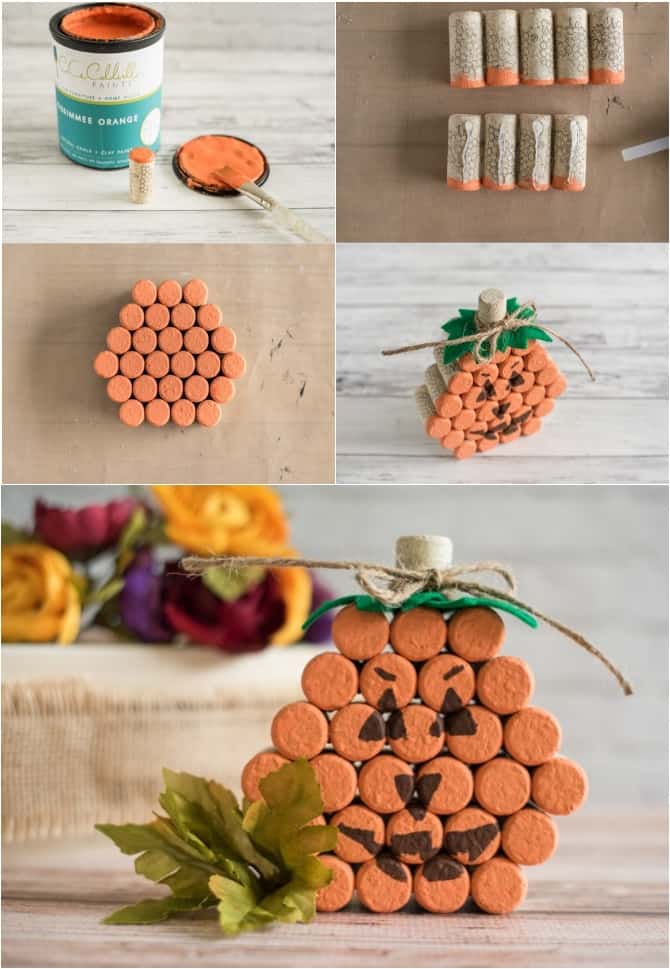 If you want to get a bit more creative and artistic, I recommend this Jack-O-Lantern. As I said at the beginning, you cannot have a Halloween without a Jack. And who says it has to be a pumpkin Jack? You can even say that the wine corks Jack looks even more astonishing and creative. Ready for the next level decorations? Well, here is your Jack.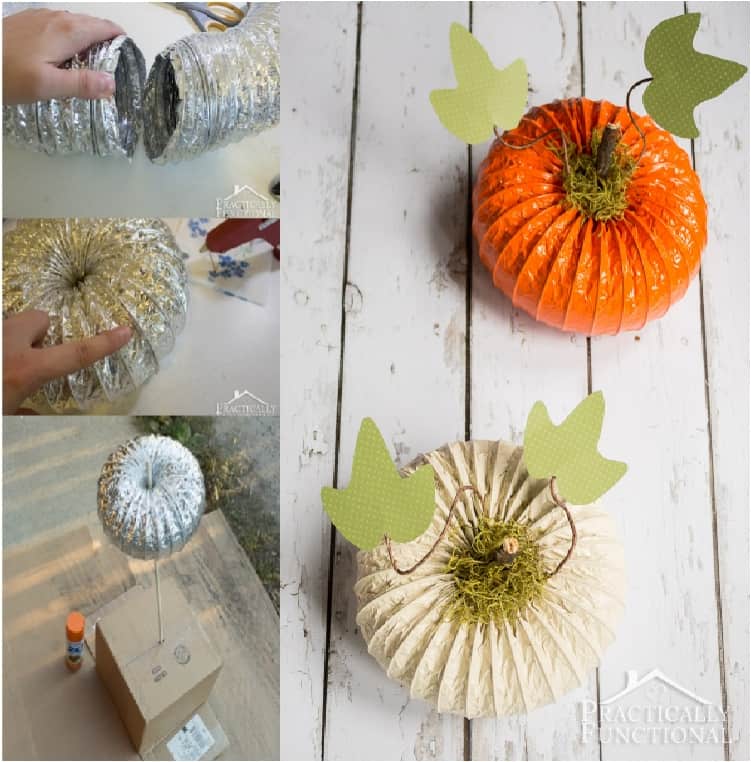 The trick around Halloween is to create as many more pumpkins as you can. With that in mind, you need different techniques for a pumpkin. We had a paper mache pumpkin, and now we have a pumpkin of dryer vent. Stay with me and you will find few other techniques you can try.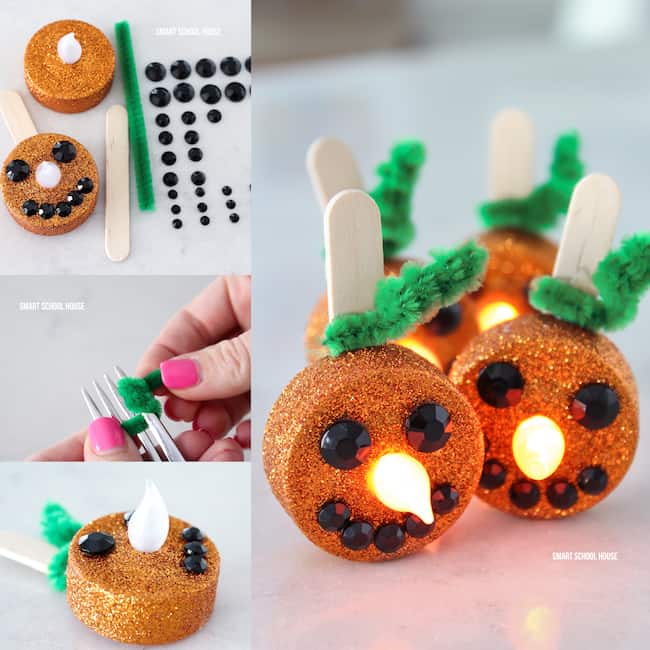 Some people want big decorations, others want small. If you fall into the latter category, these small pumpkin heads are just adorable and delightful. And the best part is because they are small, you can put them on many different spots in your home. That will teach those guests not to be calm at all times. A pumpkin head popping out of nowhere is a bit spooky. And that is the Halloween spirit.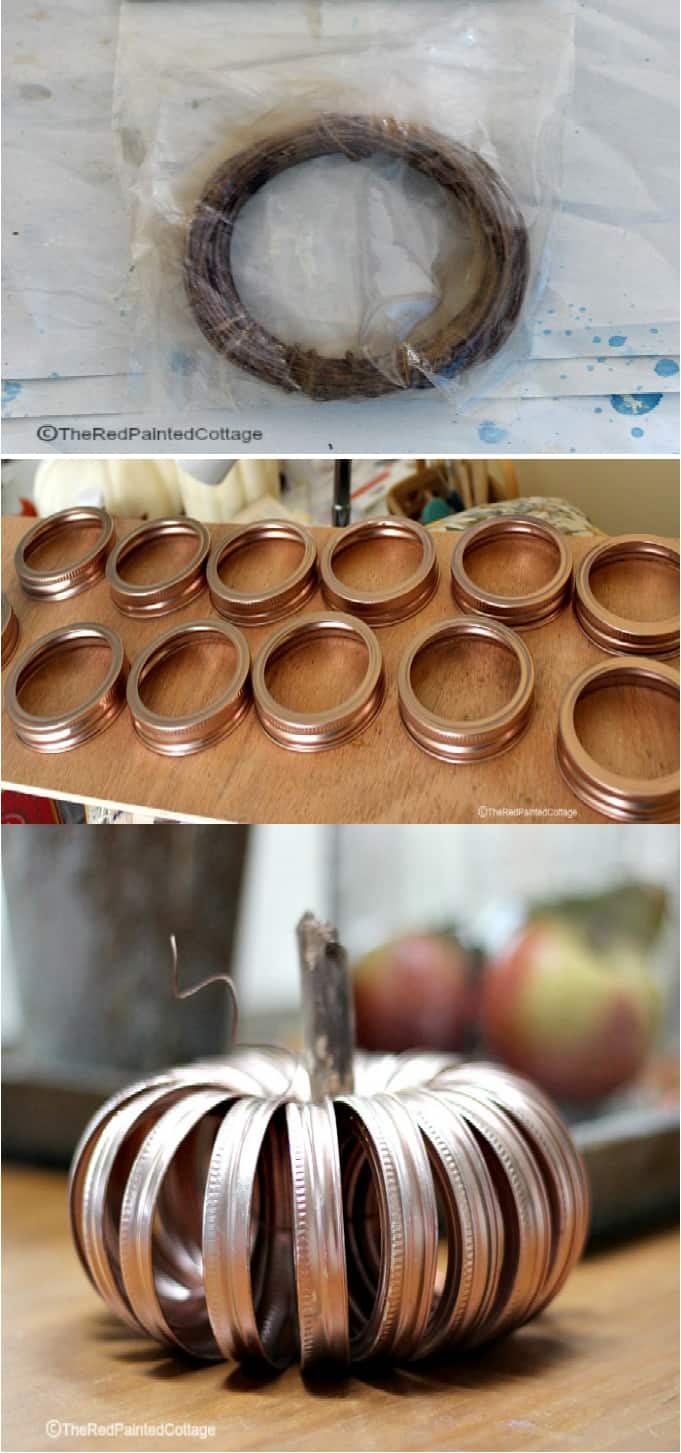 Let's be fair, pumpkin decorations are not exactly known as modern and contemporary decorations. Well, with that in mind, you can make a modern looking pumpkin. As you can see here, the pumpkin can actually be sleek, elegant, and sophisticated decoration. Anything is possible when you think outside of the box.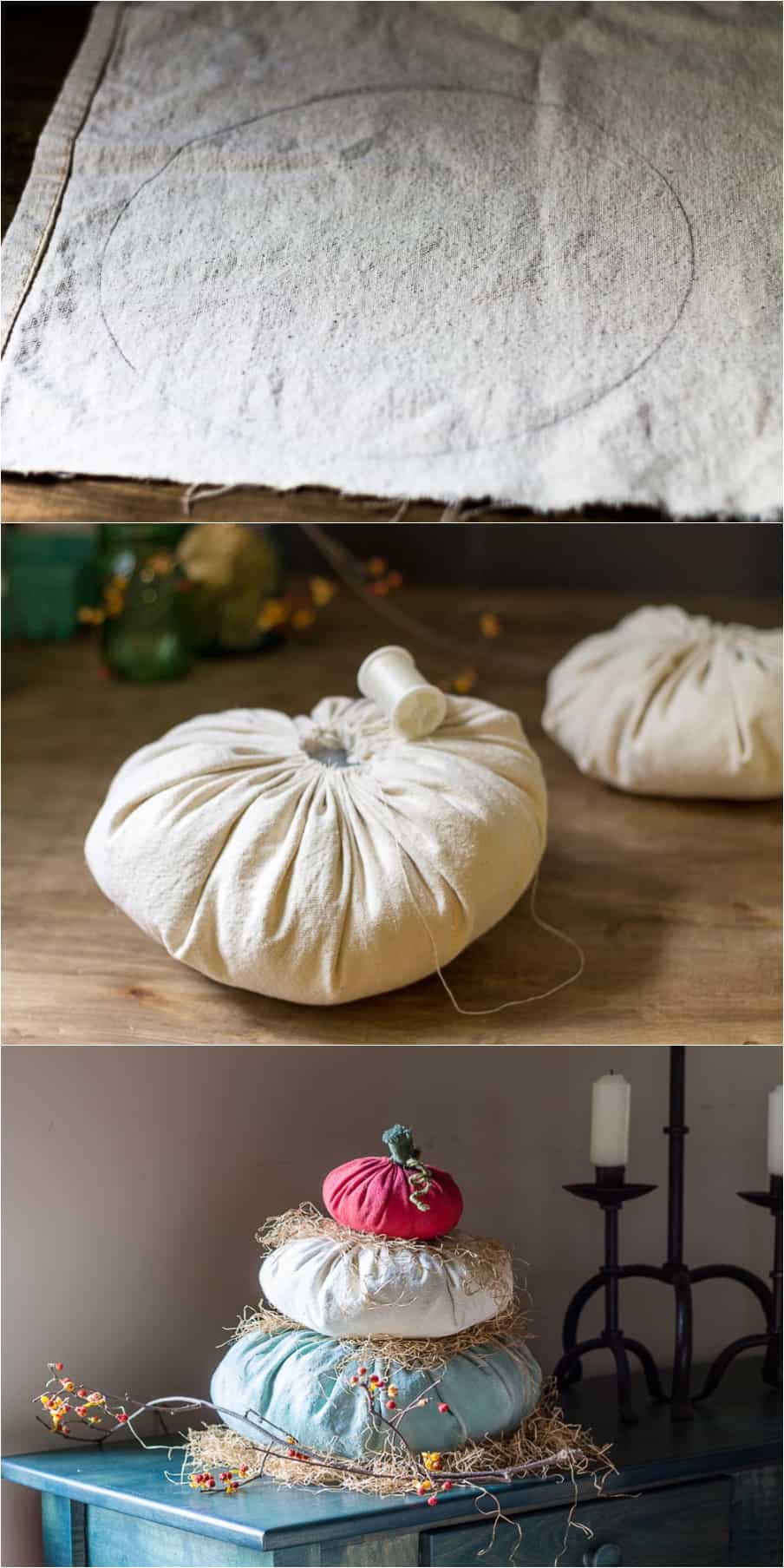 Cinderella is surely one of the most popular Disney cartoons. And I am sure many of you loved her as a child. She was a fan favorite, and her story was just absolute delight. With that in mind, even Cinderella had a Halloween decoration. Remember, her carriage was made out of a pumpkin. It is time you get your own fairy tale decoration.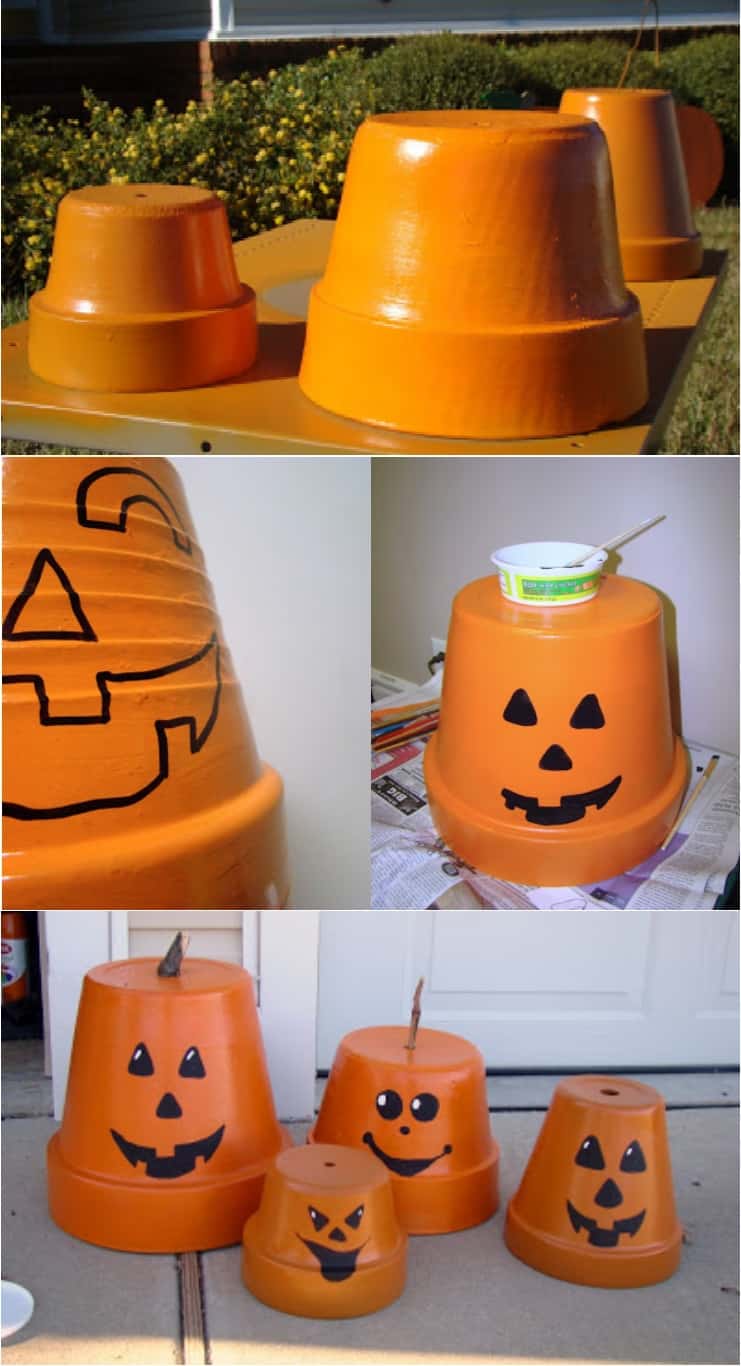 This is probably the closest you can get to a Jack-O-Lantern look without a pumpkin. A simple and elegant solution, the clay pot decoration is also a cheap one. I am sure most of you have some clay pots at home you do not use. Time to put them into usage.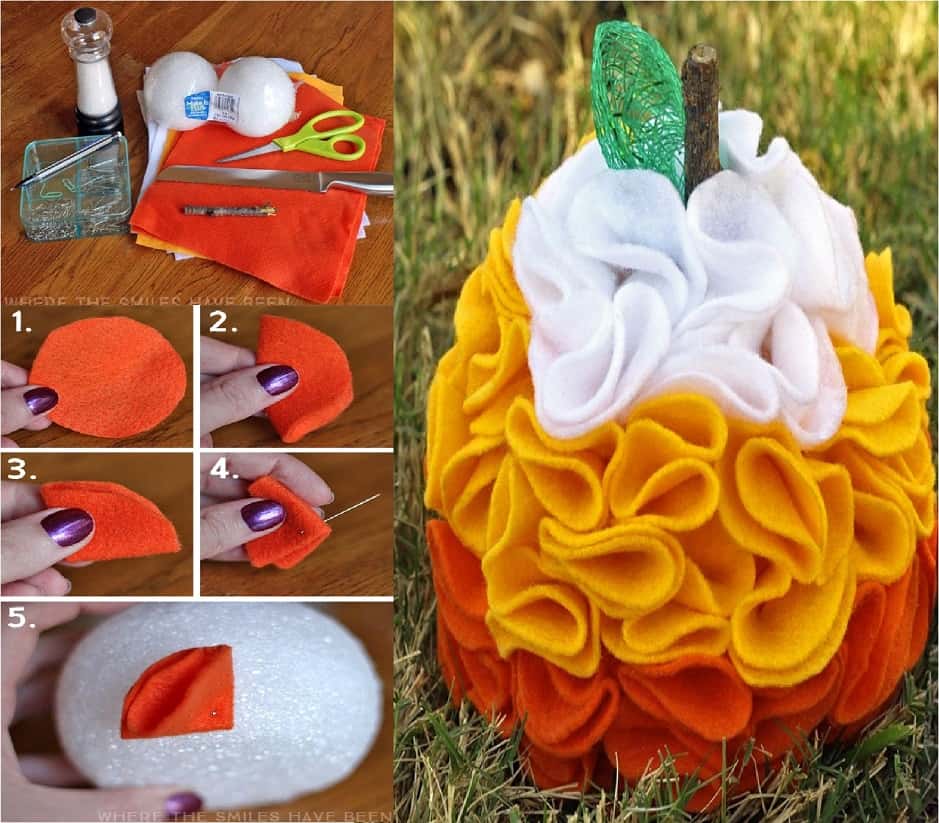 I must warn you, this decoration will take a bit more of your time. It looks complicated, and it sure is to make it. But if you have the time, and you are willing to put he effort, the end result is worth your trouble. Just look at the decoration and how stunning it looks.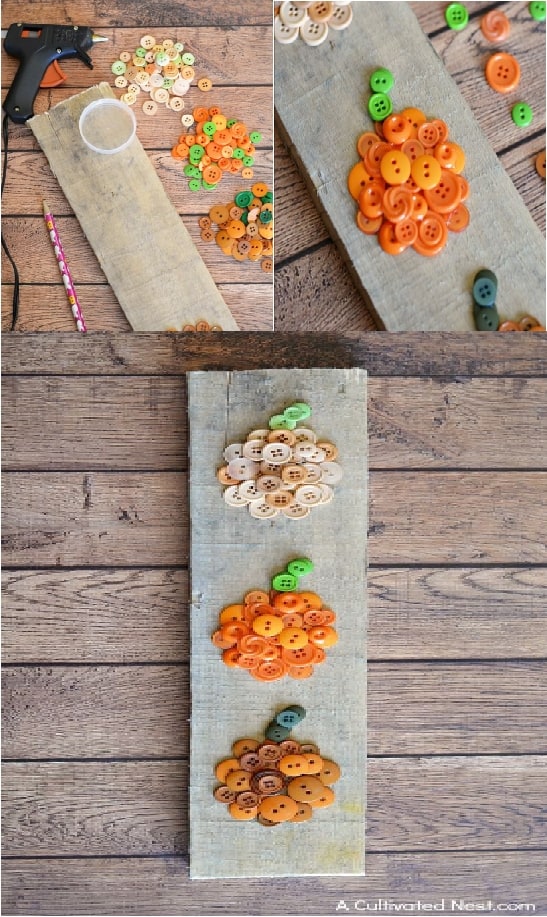 You can do a lot of things with buttons. The trick here is to find a lot of orange and brown buttons. And that might be the biggest challenge. Other than that, the button pumpkin is fairly easy to make. This is just another example for a small decoration. Halloween decorations do not always need to be big. Although, this decoration scales well. More buttons = bigger pumpkin.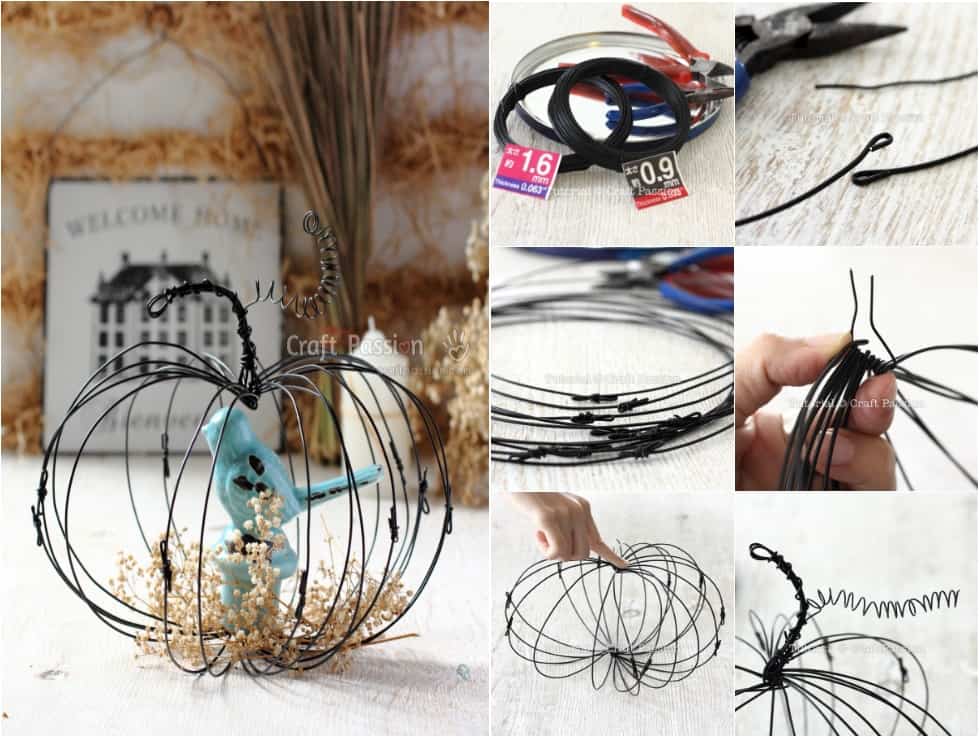 We had some modern and contemporary pumpkins, so why not some industrial looking pumpkins? It is all about that wire.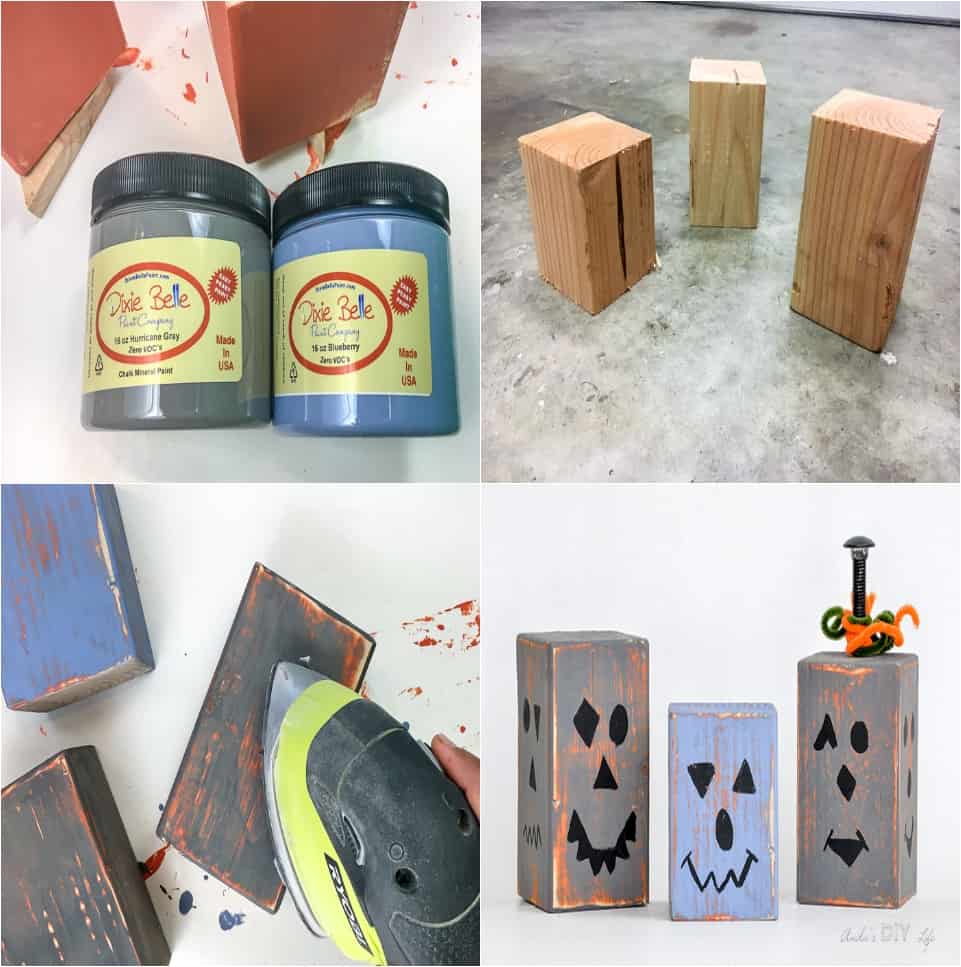 Just look at those pumpkins. The more creative you are, the more emotions you can show on their faces. And if you are short on ideas, there are some to start you off. All you have to do is find some wood and paint.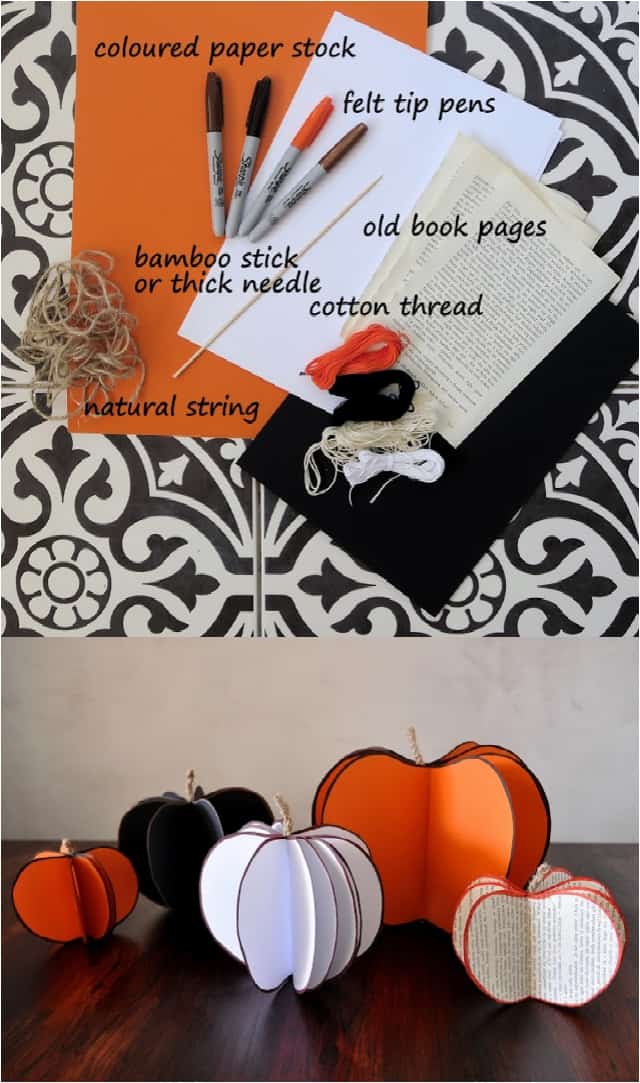 I said earlier that you can make pumpkins even from paper. Of course, that was a paper mache project. But now I give you the 100% paper pumpkin project. The challenge here is finding paper that has orange color. Other than that, creating the pumpkin is fairly simple and easy.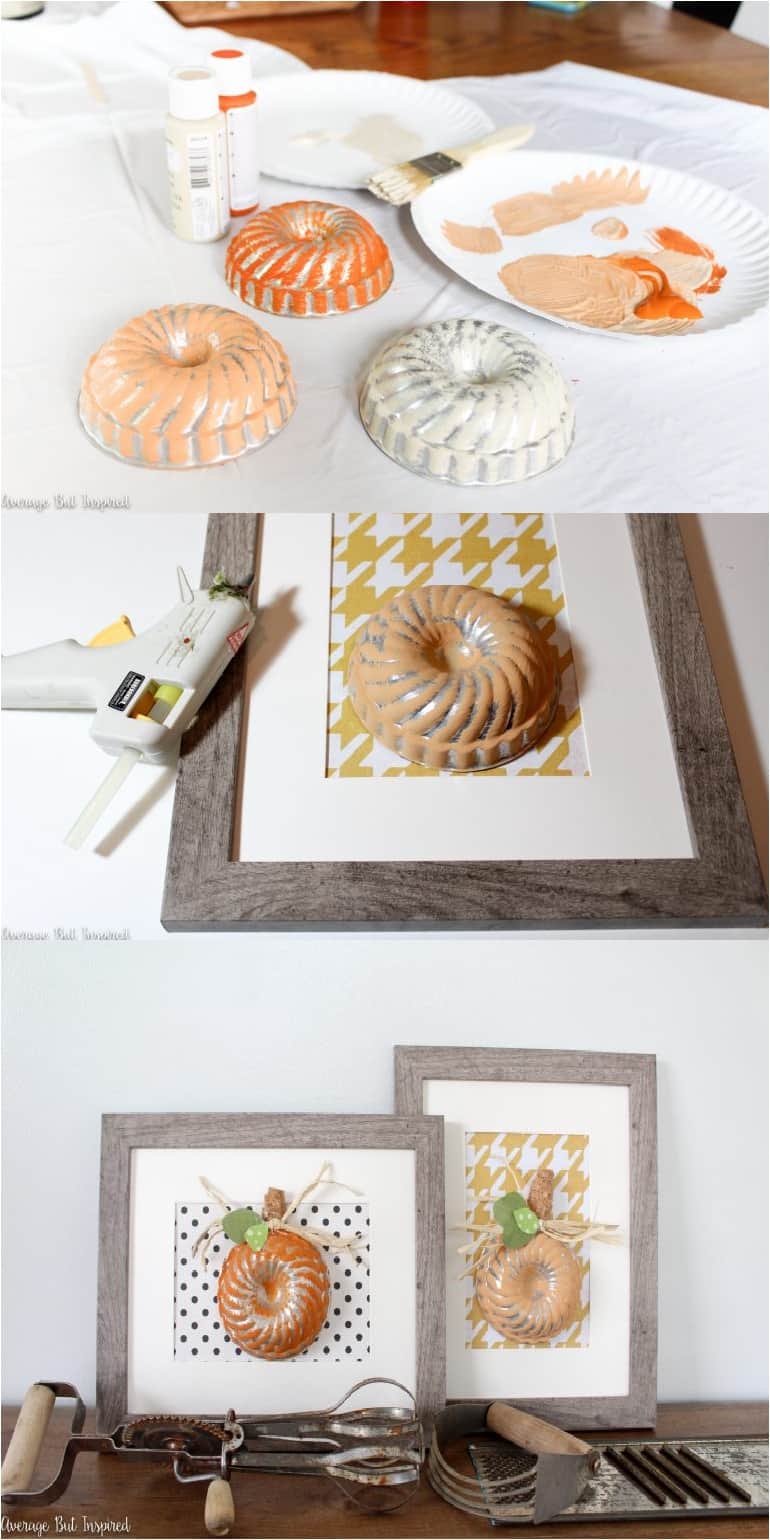 When you think of pumpkin and dessert, the bundt cake is definitely among the most common and popular choices. The pumpkin and the bundt cake have a similar texture, with the cake looking like a half pumpkin. With that in mind, you can create some very artistic pictures and decorations inspired by the cake.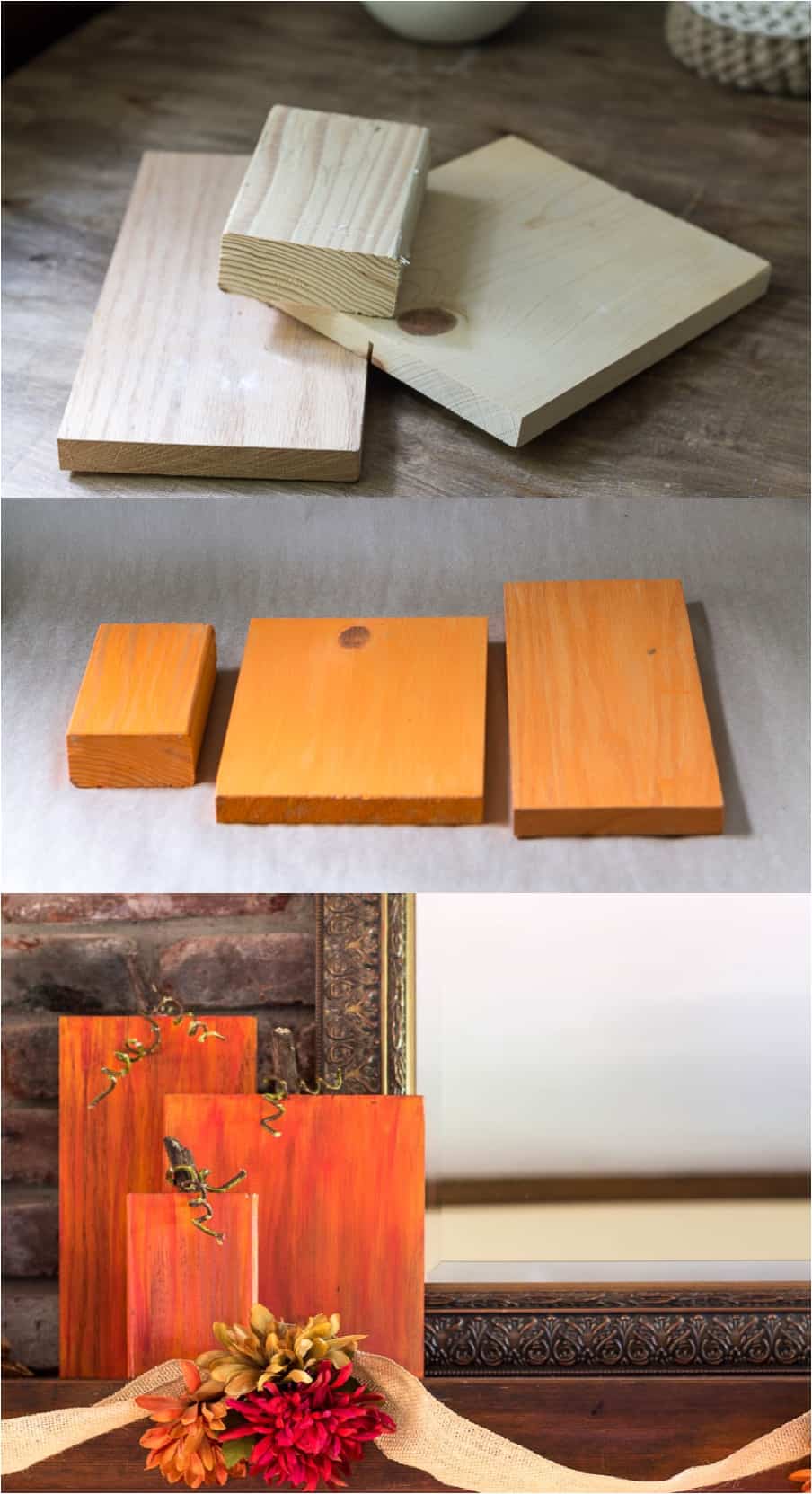 We all know rustic style is making a big comeback. In the past few years, the rustic style has entered every aspect of interior design. It is only logical that we have some rustic style Halloween decorations as well. The decorations might not look like a pumpkin, but they sure draw associations.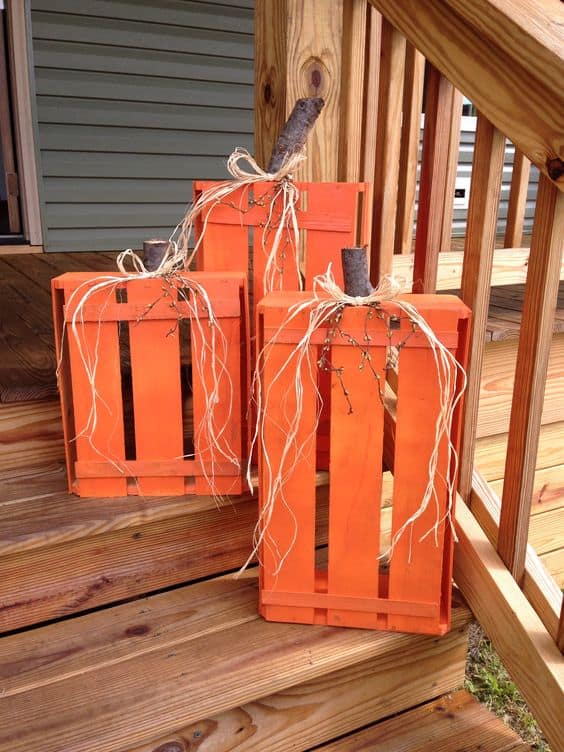 When you think of DIY ingredients, the crate is among the most popular ones. You can make literally anything out of crates. With that in mind, let's take a look at a pumpkin-inspired decoration. All you need for this decoration is some orange paint and that is it.
There have been several Jack decorations so far. I must say, the balloon one is definitely the simplest and easiest. Orange balloons are easy to find, and I am sure anyone of you can draw a face on the balloon.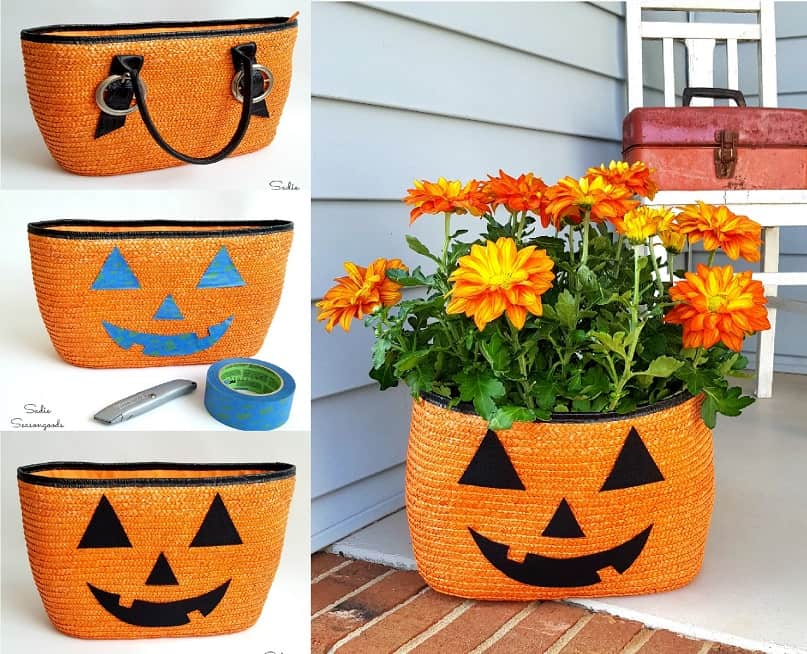 I would like to finish the list with one of the most beautiful Halloween decorations I have seen. It has everything: DIY project, greenery, nature-inspired, and a Jack on his face.
I hope you enjoyed the decorations. With Halloween just around the corner, it is time for us to organize ourselves. That means share any other ideas you might have so that rest of us can catch up.