I must say, I do not like people that give flowers only on special days like Valentine's, Women's Day, or a birthday. I believe that flowers are all year long gift. You should give a flower for no reason at all.
Another thing, I know a lot of people that try to preserve their flowers. Well, sadly, that is not possible. At some point, fresh flowers will wilt. That being said, there is something you can do about it.
And that is give a paper flower. Hear me out. You might think paper flowers are childish. No, they are not. Paper flowers are a great gift. You can enjoy the beauty of flowers without the fear of them wilting.
No matter the occasion, a paper flower is a great gift. And they are gender independent. With that in mind, let's take a look at several flowers you can make with a piece of paper.

Bromeliads are some of the most beautiful flowers in the world. The downside is they bloom only once. And at first glance, they look like a high-maintenance flowers. But that is not the case. Now, if you want to keep a bromeliad at home all year long, your best option is to make a paper one. And it will bloom all year long, not just once.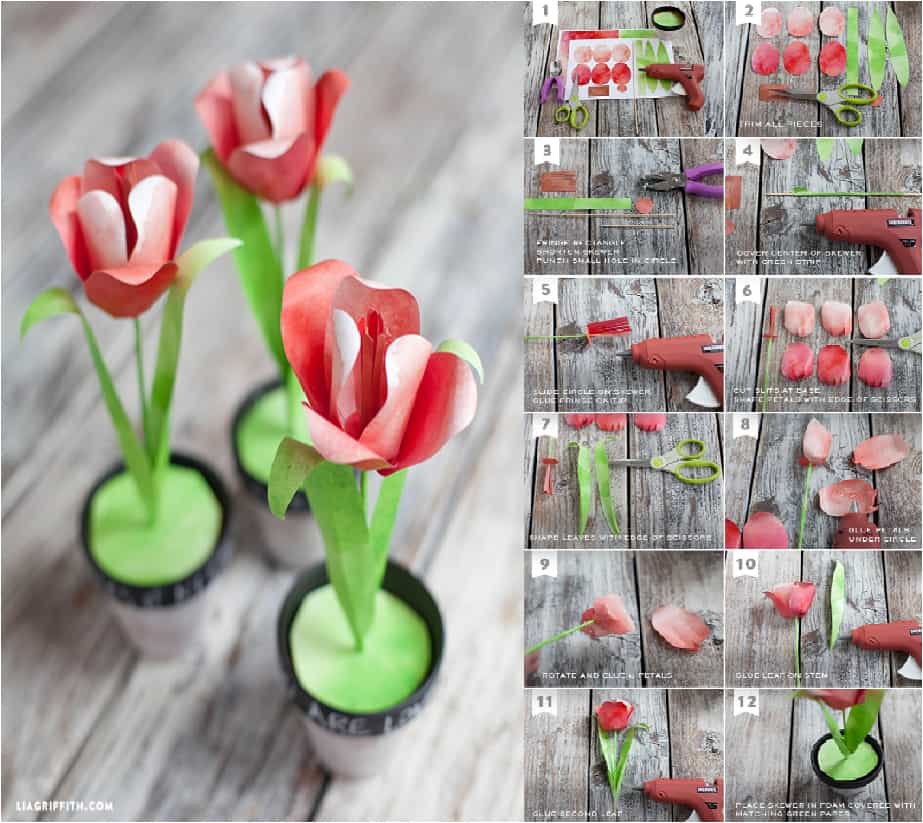 You do not need to make a complicated paper flower. Sometimes, simplicity is the best option. Tulips are probably some of the most common and simple flowers. The beauty of the tulip is in the colorfulness. Tulips come in many different colors. And with that in mind, a bouquet of tulips in different colors made of paper is just as good as fresh tulips.
When you think of common and popular flowers, the sunflower definitely falls into that category. Now, while you cannot make a colorful bouquet of sunflowers like with tulips, you can still make a great bouquet. The more sunflowers, the better.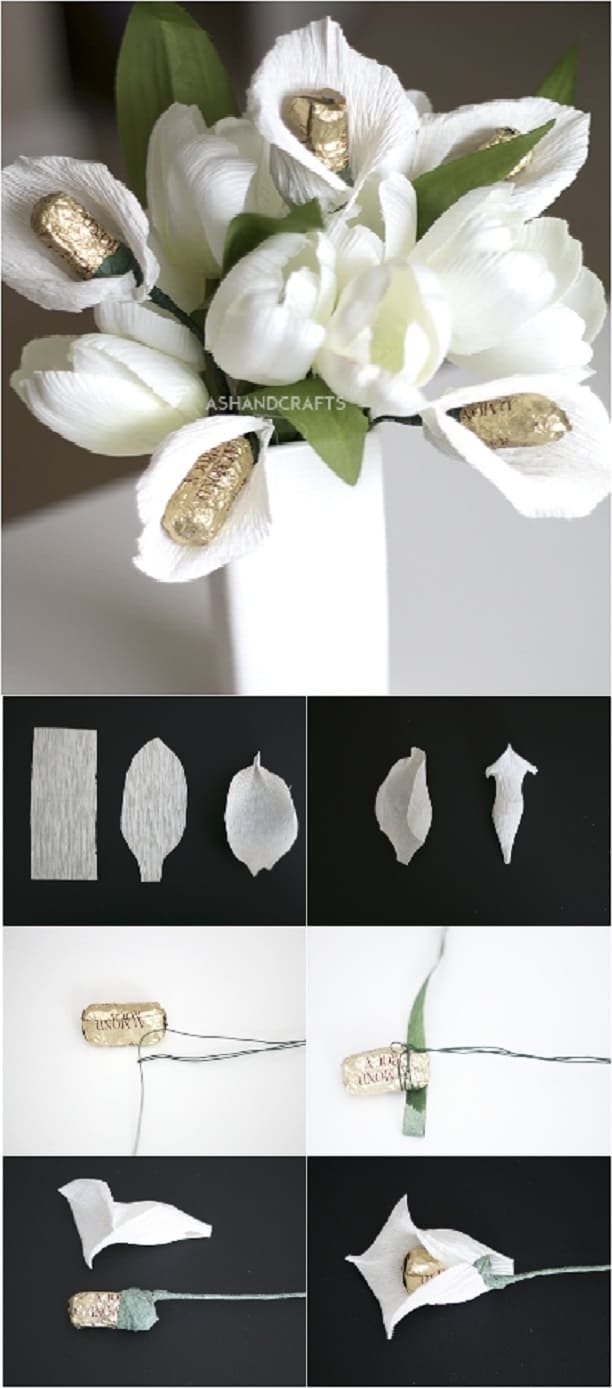 Although not considered to be a true lily, the calla lily is an extraordinary flower. Its grace is just beyond the charts. An elegant and graceful flower, the calla lily can be seen on a lot of historical artworks of with the Virgin Mary. Therefore, the flower is associated with holiness and purity. And there is always an occasion for some calla lilies.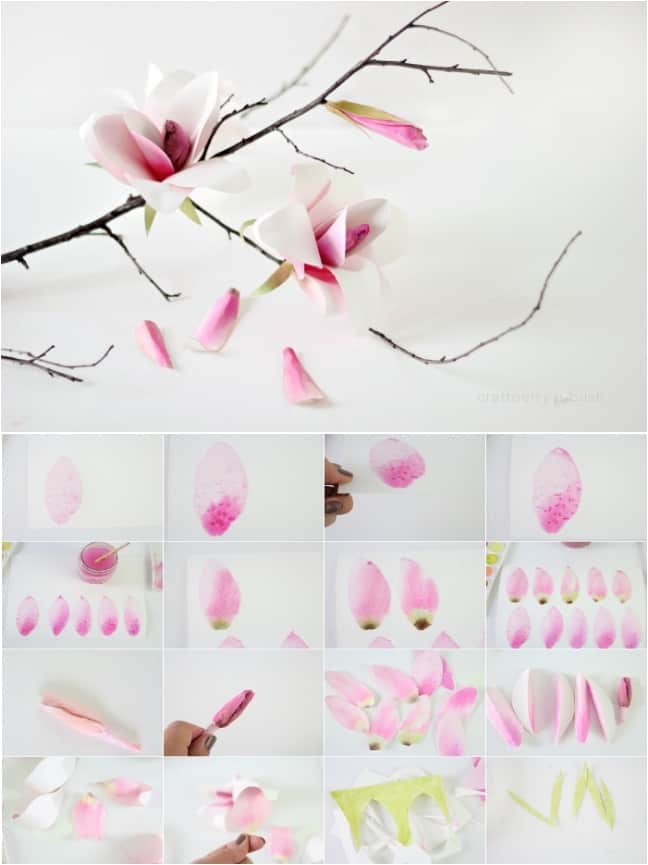 How great it is that you can actually paint your flower? You, and you alone decide the color of the flower. And that is something that will allow you to show off your creative skills. Now, while there are many shades of the magnolia flower, this gentle and romantic pink is absolutely the best. In this case, you should not experiment with colors. Stick to what works best.

If you like to take things to the next level, this is the bouquet to do it. I am sure you've seen chocolate flower bouquets. I love those, as I am a huge fan of chocolate. This is more of the same, just done with some paper flowers. Why lollipop? Well, because everyone loves a good lollipop. And bonus points because lollipops are colorful, just as paper flowers.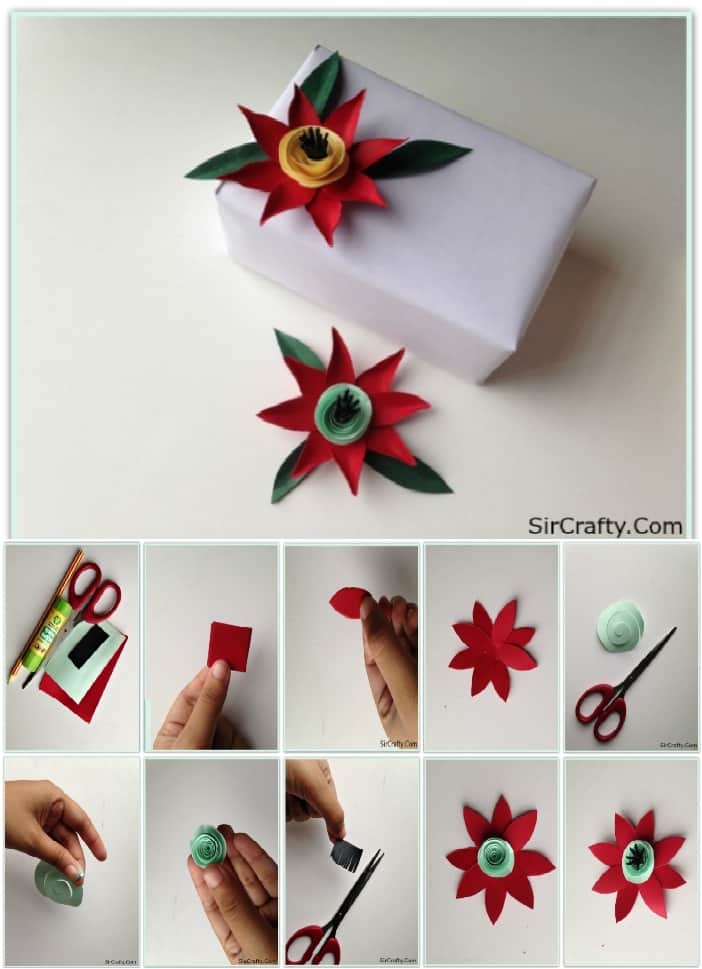 Do not shoot me. I said at the beginning that paper flowers are mostly gender independent. This one, being in the construction, seems mostly like a manly flower. But that shoudln't be the case. I love the red and green combination to be honest, but you can make your own.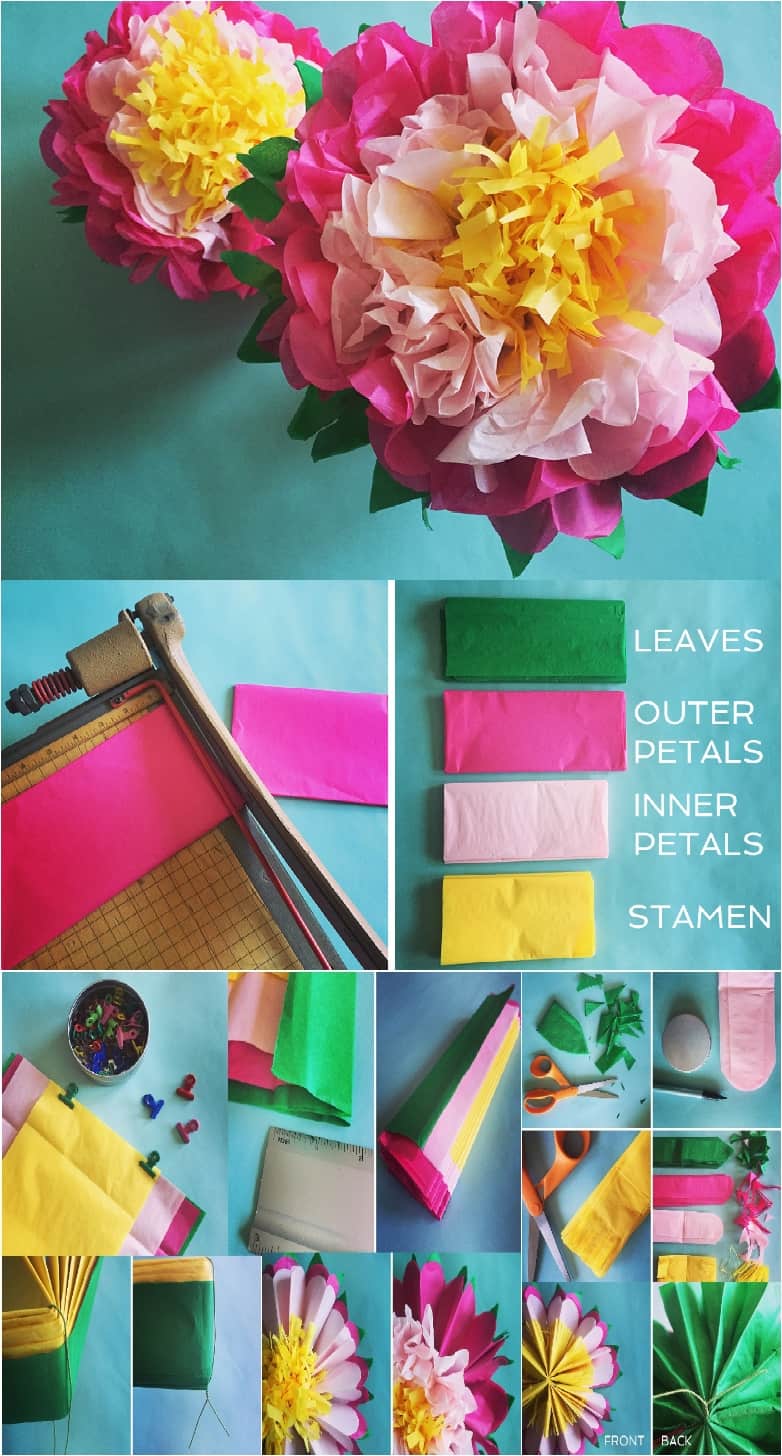 One thing that I say over and over again is that paper flowers really bring that colorfulness to full display. Just think of all the colors you can use. There are a million of paper colors. To be honest, it is hard to find all of those colors in a real fresh flower. If you like colors, and if the one you are making the bouquet for loves colors, paper flowers are the way to go. Believe me, you won't be sorry.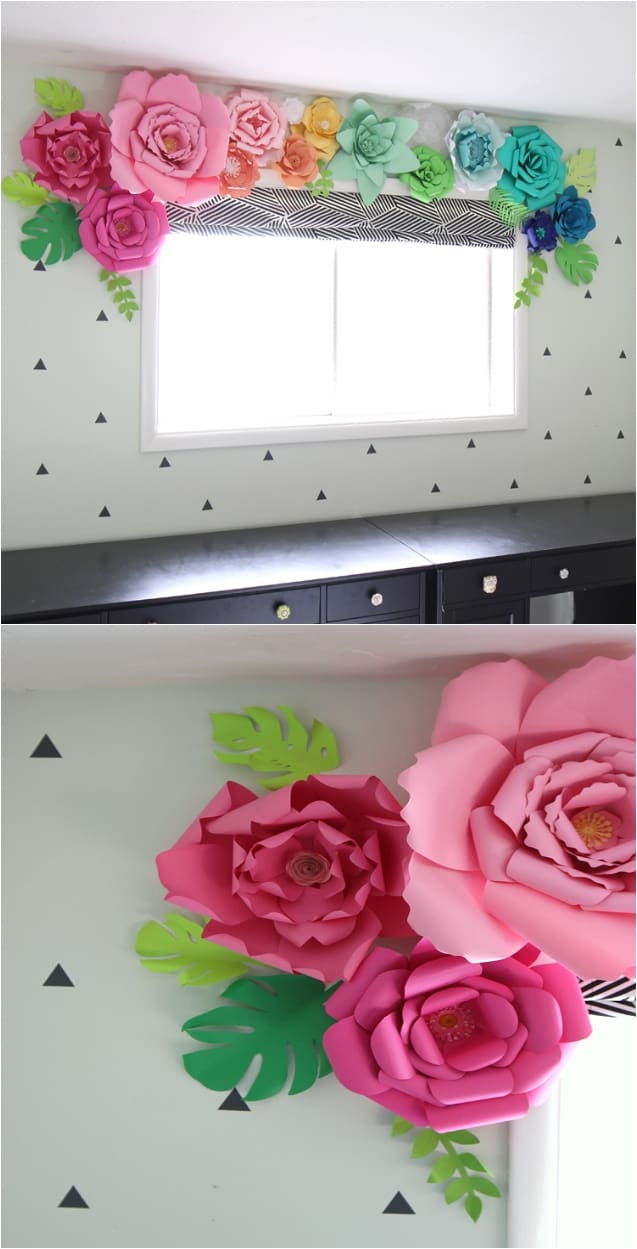 So far, we talked only about paper flower bouquets. But why stop there? Why not decorate our home with paper flowers? Remember, these flowers are all year long. That is a real advantage. For starters, try decorating your windows with some paper flowers. If you like the result, continue through your house. The sky is the limit.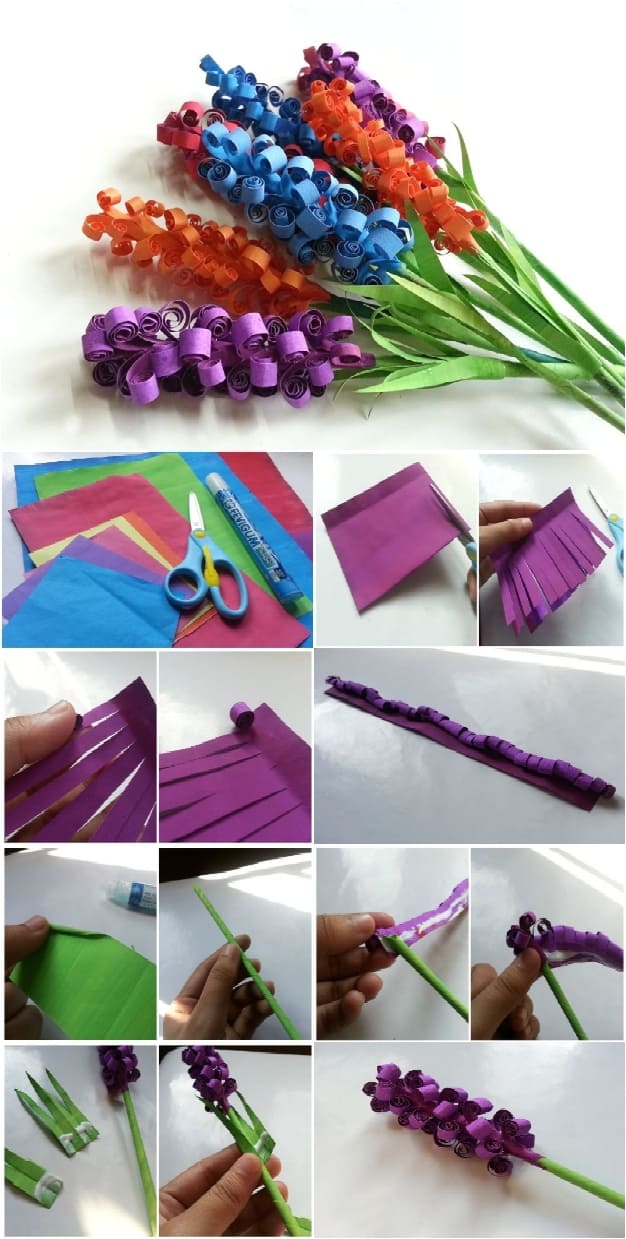 As a fan of swirly fries (and yes that is due to How I Met Your Mother), I must say I am amazed by anything swirly. I just love the dynamics and the beauty of swirly things. And these swirly flowers definitely look amazing. How the magic happens? Well, I am here to teach you, right?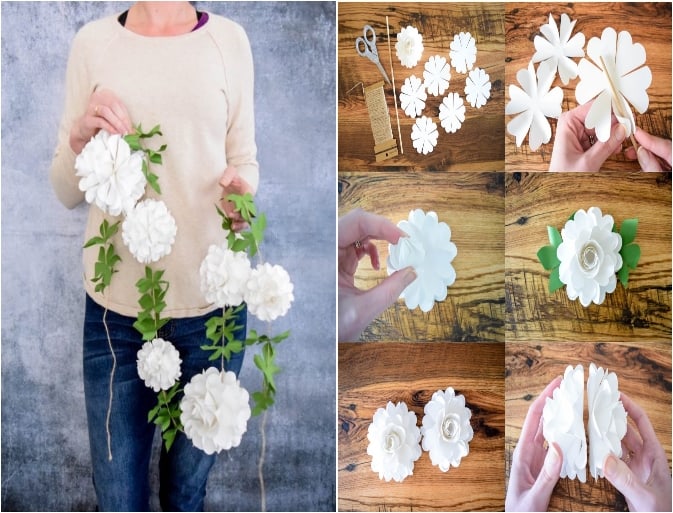 We had some paper flowers for windows recently. And I said that paper flowers are a great decoration. So, with that in mind, here is another option you can try for decorating your home. White flowers bring elegance, making them perfect for the bedroom, for example. Who doesn't want some romance there, right?
Bluebells are both great and bad. The good thing is that they can be planted in pots. We are talking about fresh bluebells here. But the bad thing is they spread and multiply rapidly. And that means very soon you'll need a bigger pot. With that in mind, paper bluebells solve the problem. If you want to enjoy the beauty of bluebells without the fear of spreading, get some paper and start working on your next DIY project.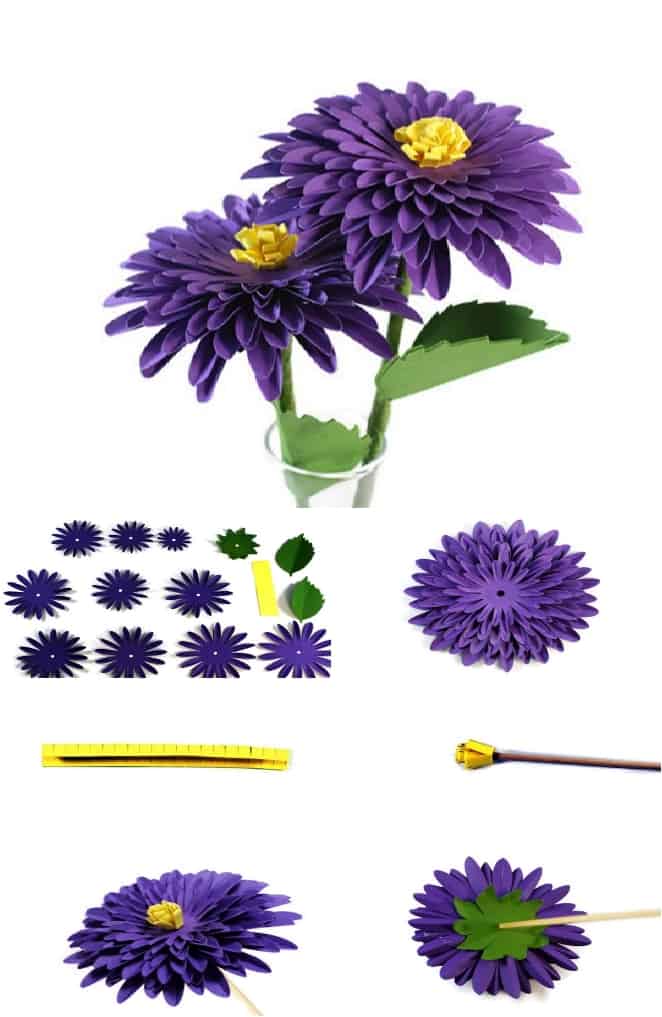 Dahlias are great flowers. But the problem is you cannot grow them in winter. They are tender annual flowers. Yes, you can overwinter them easily. But if you really like to enjoy the beauty of dahlias all year long, your best bet is a paper flower. Paper  colors definitely bring the joy of the versatile dahlia colorfulness.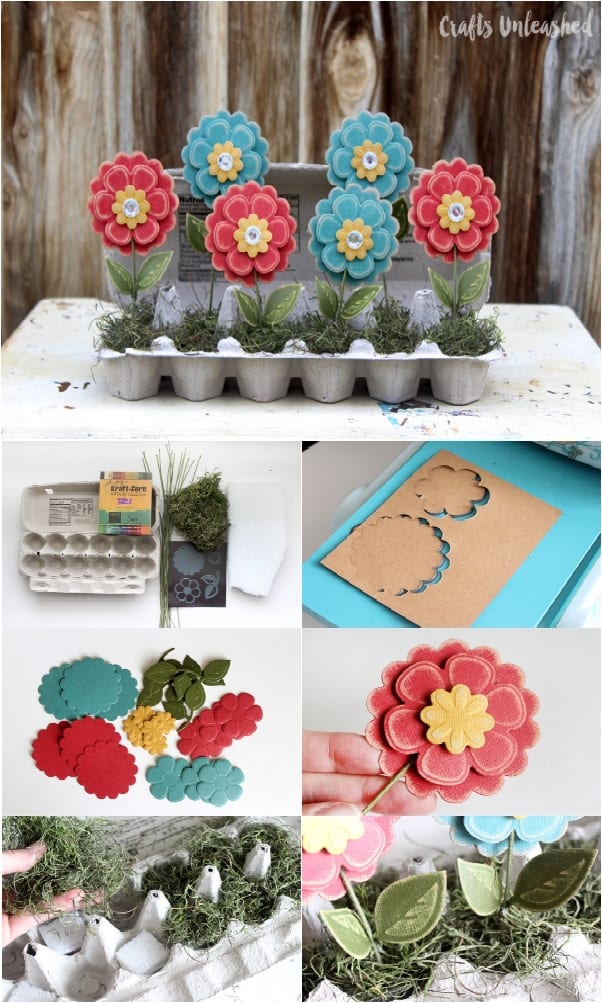 As in most cases, I like to finish with a bang. Just kidding. But in this case, that means with something extraordinary. Or a bigger flower. Instead of one paper flower, I am giving you an idea of an entire pot with flowers. And all you need is some egg cartoon, and paper to make it.
Hopefully you enjoyed some of the flowers on the list. I know there are a lot more flowers you can make out of paper. But let's start small, and if you like the product, I am sure you will start experimenting with more flowers. Feel free to share your ideas for a paper flower bouquet.