It's astonishing how much freedom of choice you have when decorating the interior of your home. There is not a single item you can't incorporate in your interior style. At the end of the day, it all comes down to what you want to achieve and how you want your space to look.
Today, we take a look at wooden pallets, an item that is underrated in interior design. There are so many ways you can use pallets. So, now might be the time to stack up on pallets and start redecorating!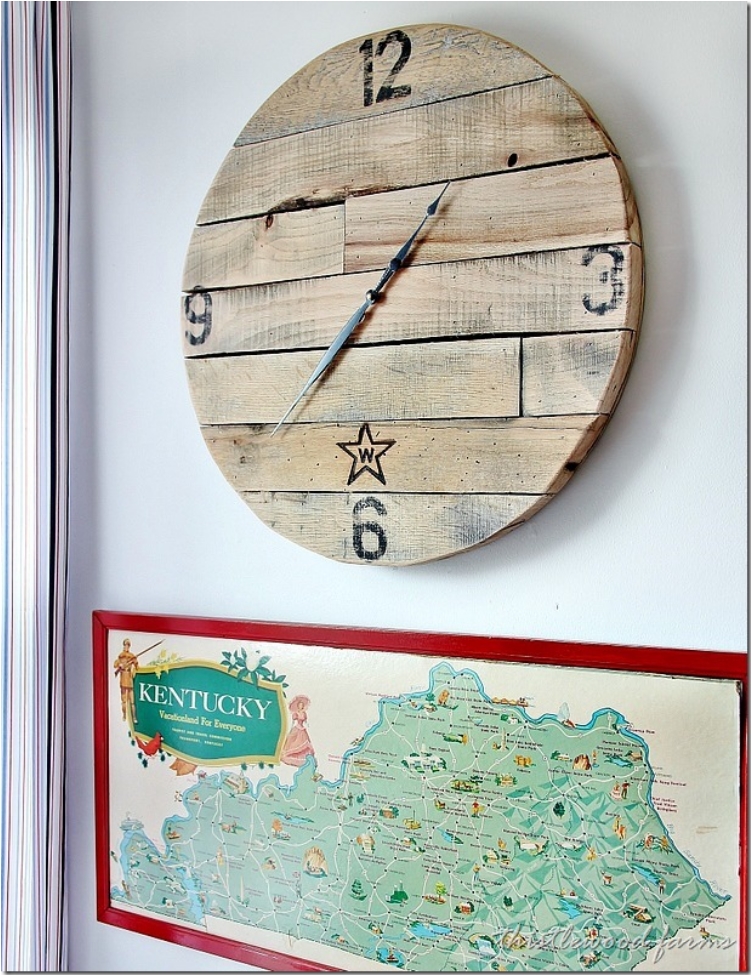 Let's start with a simple item—one that anyone can make. We all need clocks around the house, and this is just one idea how to get one. Any wooden item will do, as long as you want to provide your home with a traditional, vintage touch.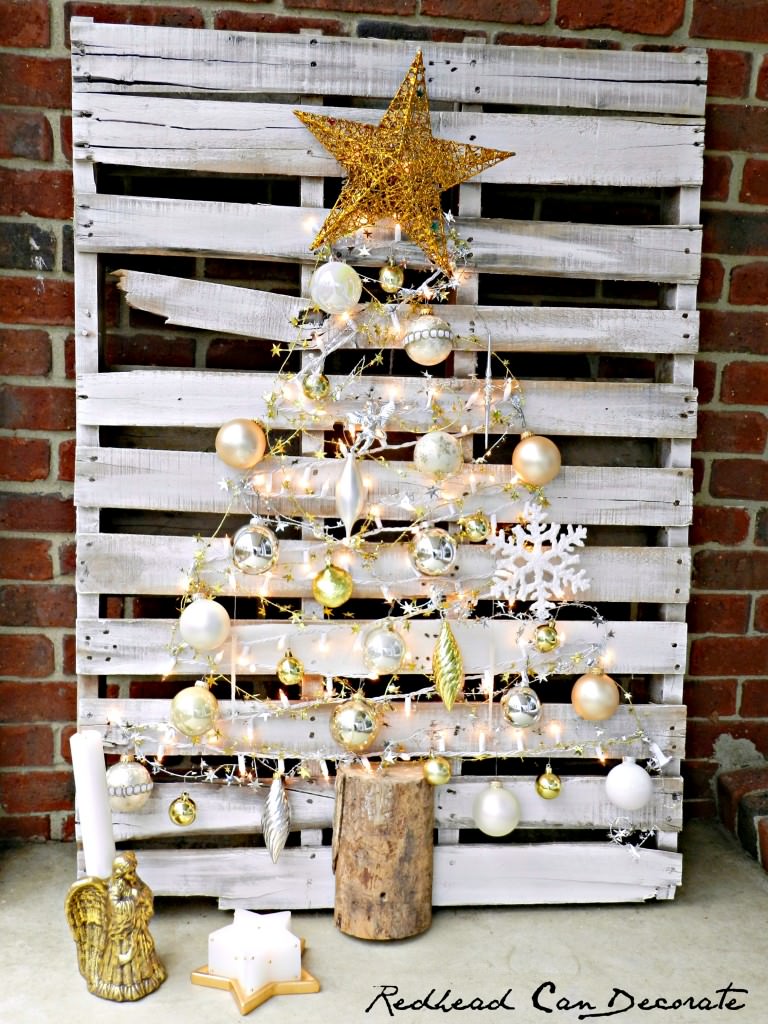 As Christmas is approaching, we have to have a tree in our house. So why not try something different and unique this year? All you need are some lights and a wooden pallet (you can easily find both). And it doesn't take up much space.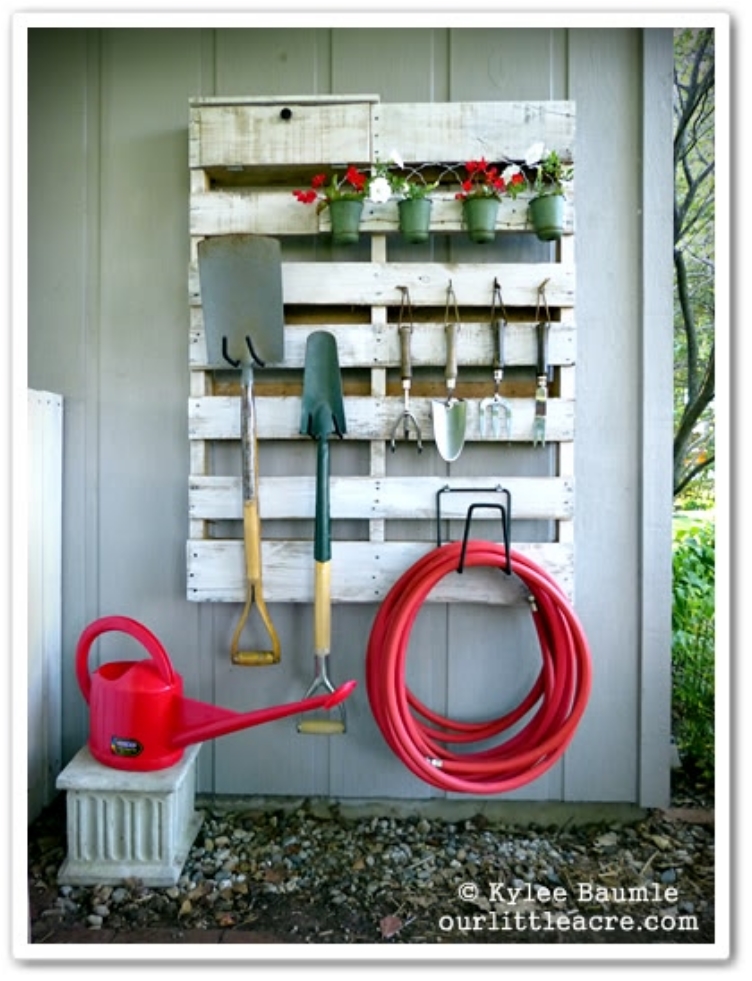 One of the most common uses for wooden pallets in interior design is for storage. There are so many ways you can create extra storage space, and this time, we have an idea for storing your tools in the garage. Because if you're a handyman, you just have to have storage space for tools!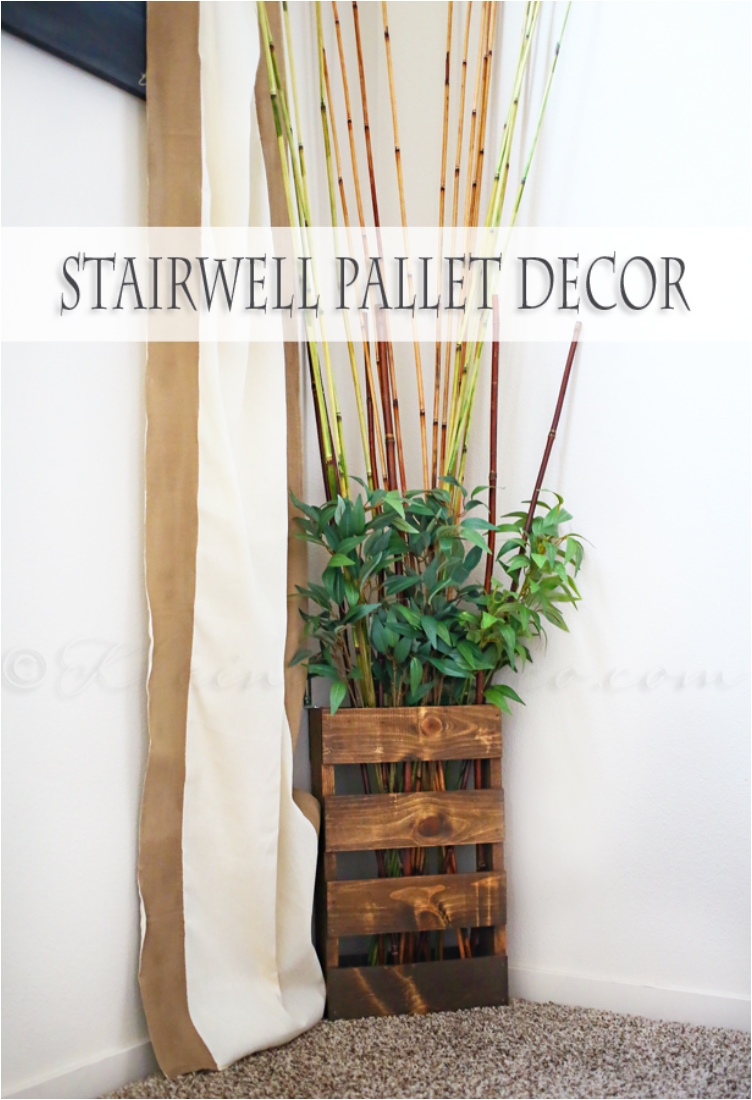 Many people think that wooden pallets are boring and that they downgrade the beauty of their interior. In reality, wooden pallets can be extremely decorative. As evidenced here, once you set your mind free, the sky is the limit.
Introduce a little color to your garden. You always need room for all those flowers and flower pots. This way, you bring color to complement your flower garden. And it looks cool in the process.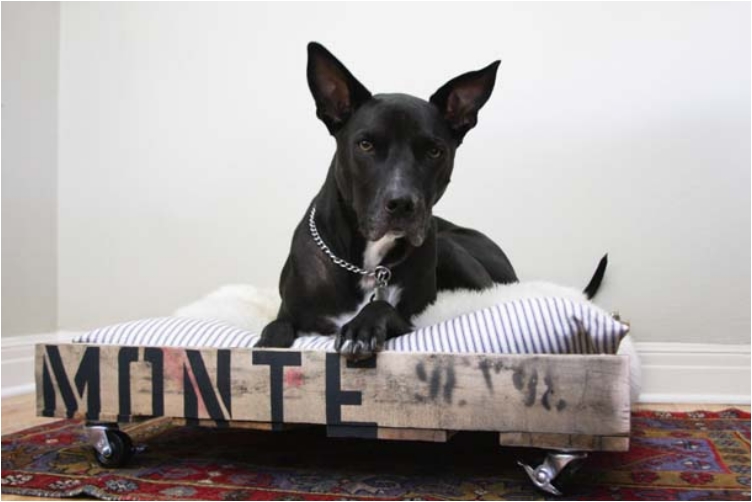 Most of my friends who have a dog have a pallet bed for their pet. It's just a natural bed that you can easily make. This applies mostly for big dogs, since small dogs don't need such a huge bed. But you can always cut the pallet in half!
More proof that wooden pallets can be decorative and interesting in the interior. You'll have to find some space for this calendar, as it eats up a lot of it. But hey, how many people do you know with such a unique calendar?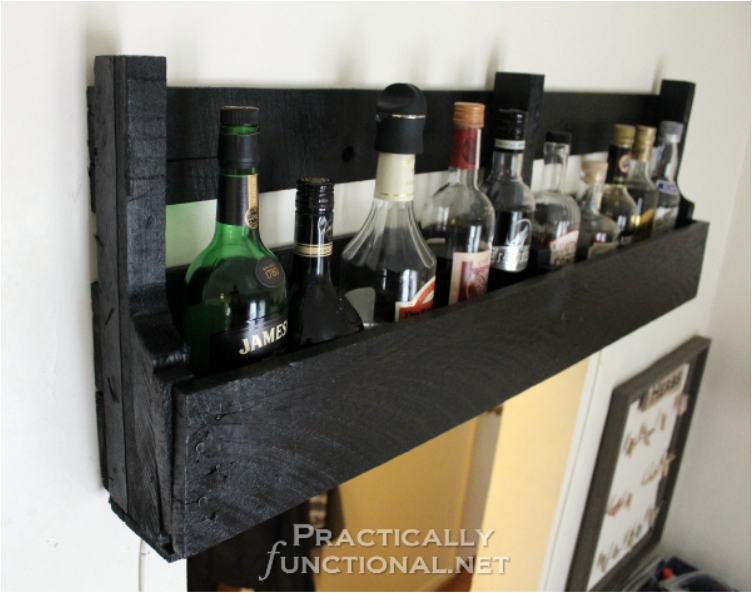 Shelves are another popular item you can make from pallets. And let's be honest, you can never have enough shelves. With every new item you purchase, you are instantly thinking about where you are going to put it. Well, for those of you lacking shelves, you can create some with wooden pallets. It's definitely much cheaper buying a shelf in a store.
As you can see, you can make a bed for your dog—or for yourself. This bed is a welcome addition to your patio.
This is very similar to the storage idea we had for garage tools. Wooden pallets and storage ideas go hand-in-hand, and this time, we have one for your garden tools.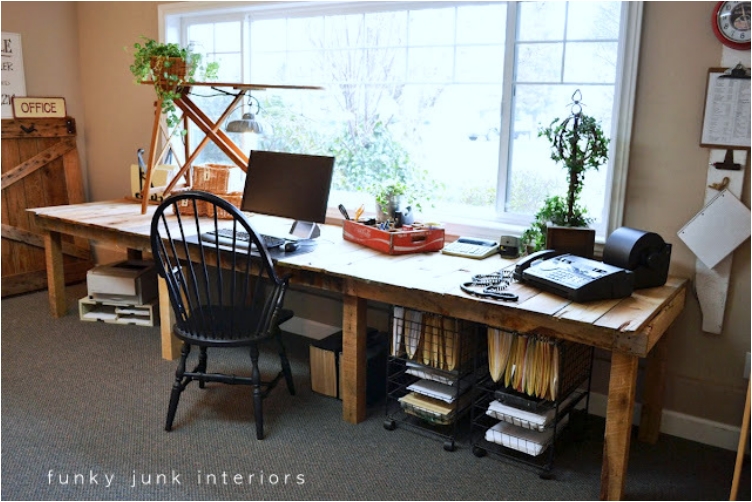 Be honest, had you ever thought you could have a huge table desk made from pallets? I sure didn't. But as I've said before, pallets are extremely versatile. You just need some creativity, someone to share ideas with, and that's it!
Families that have more than a few bikes always struggle with where to store them. With a bike rack, you can free up a lot of space in the garage and have your bikes organized.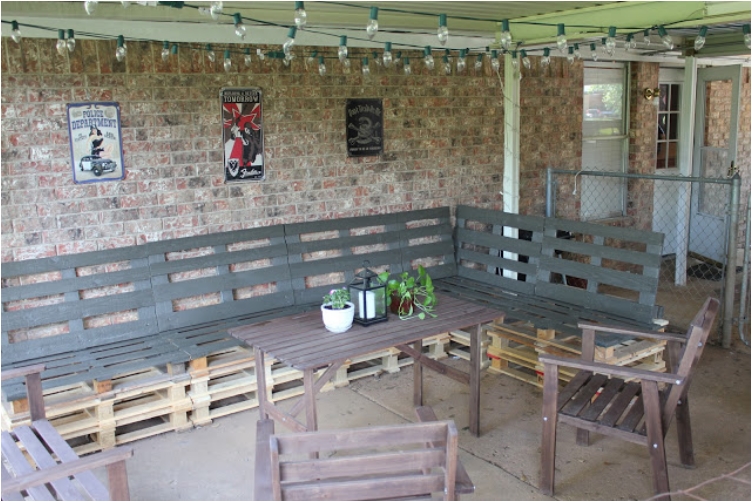 The entire patio here is made out of wooden pallets. Yes, that's a large number of pallets required, but they are inexpensive. And if you want, you can enrich the decoration with some paint or even pillows. In any case, thanks to wooden pallets, you can create your very own patio for less than $100.
When you add wood to the interior, you're generally thinking rustic, traditional and vintage. As I said at the beginning with the wooden clock, pallets are a cheap and easy way to add a touch of a different style to the interior. Clocks, picture frames, tables, and much more. You can do any and all of that.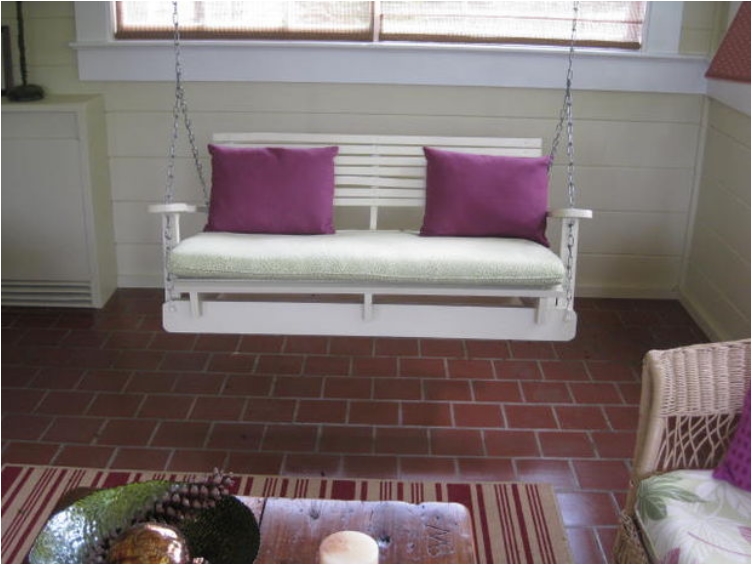 Swing chairs have become extremely popular the past few years. No surprise there. We all want to relax and enjoy. But another thing that I've noticed is that swing chairs are also quite expensive. So, without emptying your wallet, you can enjoy the relaxation even more by making your own chair.
Men out there: if you know a woman with tons of jewelry, this might be the best present you could give her. Women will always need a display for their jewelry and a lot of room for their shoes. That's just the way it is.
We had a pallet storage option for flowers before. But that one was a colorful one. This time around, we have a more sophisticated, elegant, and classy option. It all comes down to the paint you use.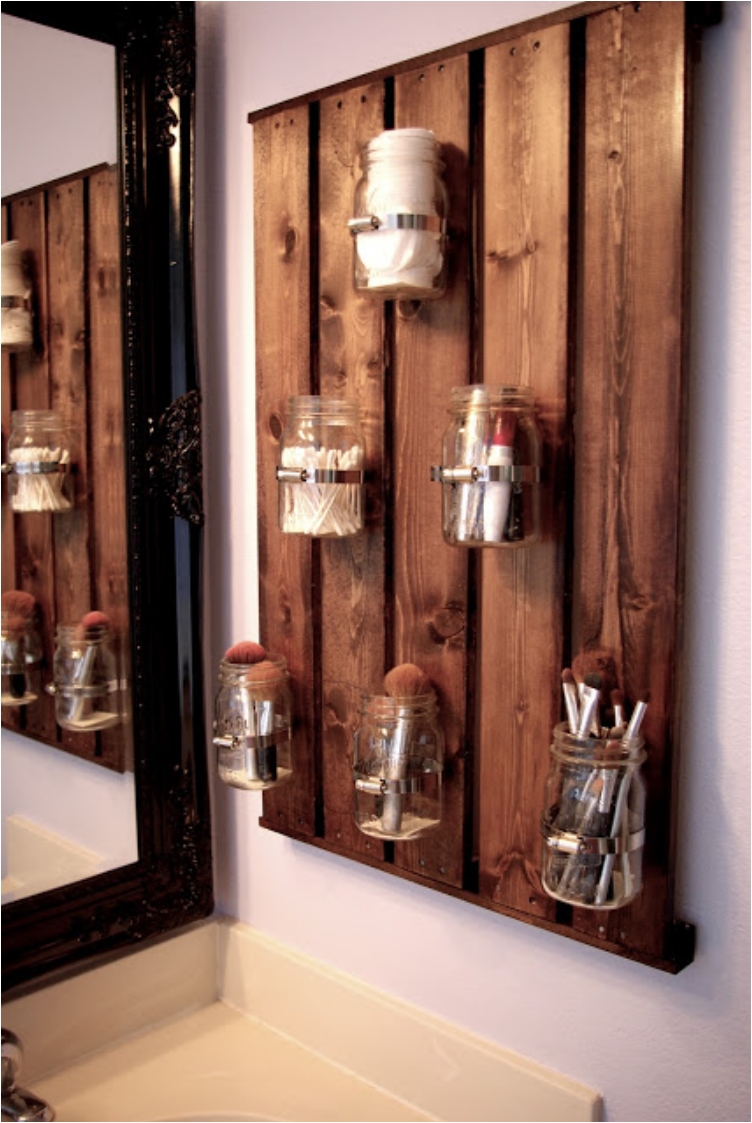 We have a two-in-one project here, which takes full advantage of mason jars and wooden pallets at the same time. Those are two of the most flexible and versatile items for DIY projects. And you can put absolutely anything you like in the mason jars. In this case, we're using them as storage for makeup brushes.
Look at that table—how smooth and seamlessly it fits in the interior. You rarely see a wooden, rustic piece of furniture fit smoothly into a modern interior. But this pallet makes it possible.
Safe to say you can have this gallery without the wooden pallet. Well, most of it. But it is the pallet that makes it possible by providing space to hang the objects. And then you also have that rustic, traditional feeling.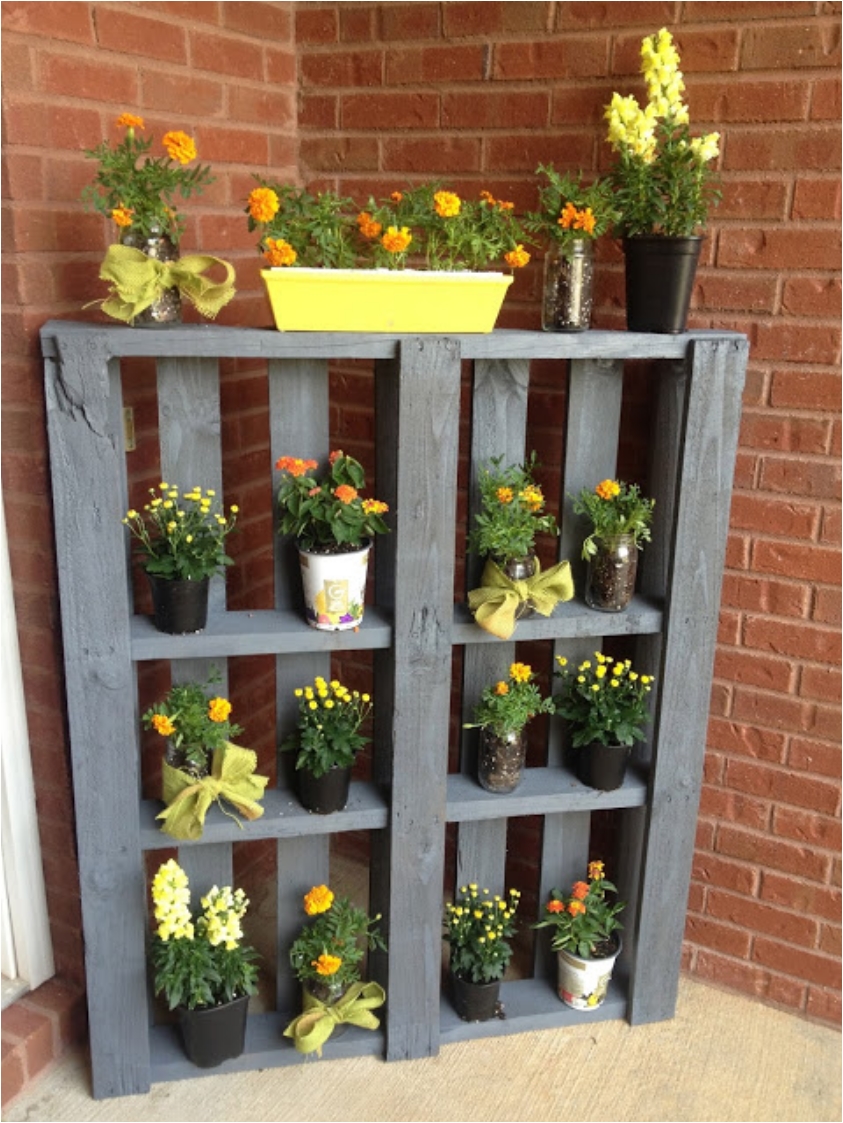 As you can see, there are a number of ways you can make your own garden porch with a wooden pallet. You can hang your flowers on the outside, on the inside, or anywhere in between. It is safe to say that the pallet is one of the most versatile items you can use.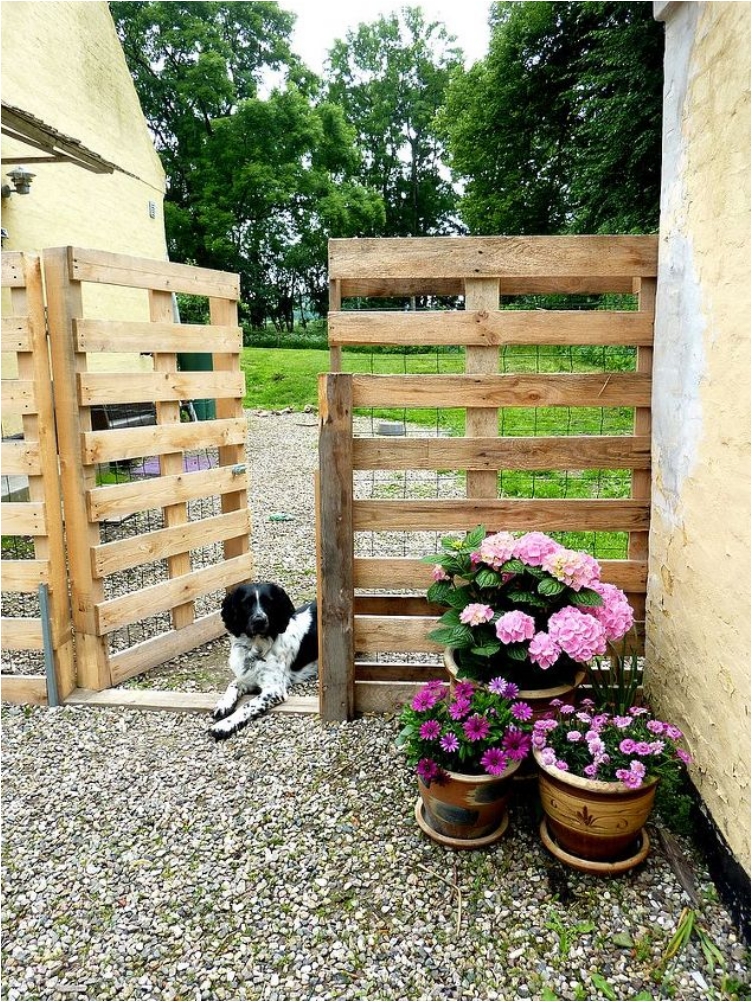 If you've ever been to Texas or any other Wild West country, you've probably seen a ton of wooden pallet fences. You can see them even in movies. Yes, it looks like a ranch, but you can have this fence no matter where you live. Whether or not you have some animal herds, a wooden pallet fence is a nice thing to have.
If you are into creative headboards, you can check out more of them on my blog. Here, however, we are sticking to the wooden pallet style. Again, look how seamlessly it fits into the modern interior. Amazing.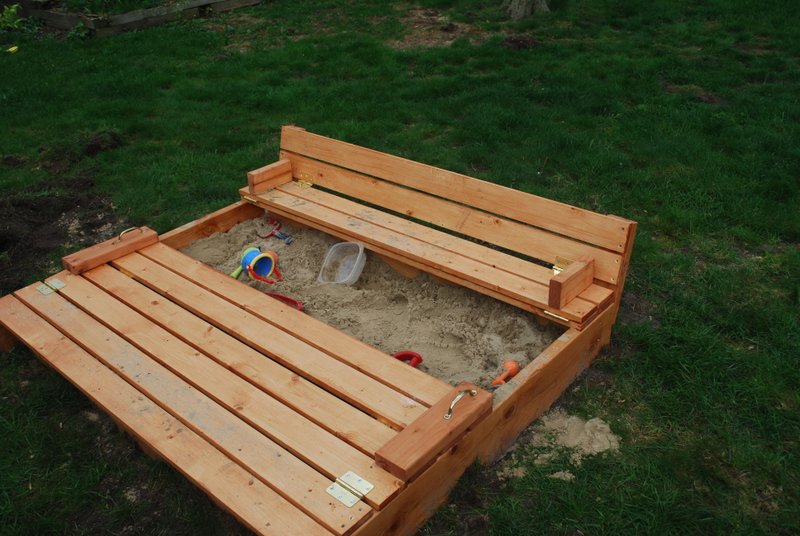 Children love to play in the sand. And while we can't be at the beach 365 days a year, we can bring sand to our home 365 days a year. And we can provide it in a safe environment, so that the sand isn't spread all around the house and garden.
The porch and the patio are just two great examples where you can use pallets. It's just the cheapest and easiest way to do it.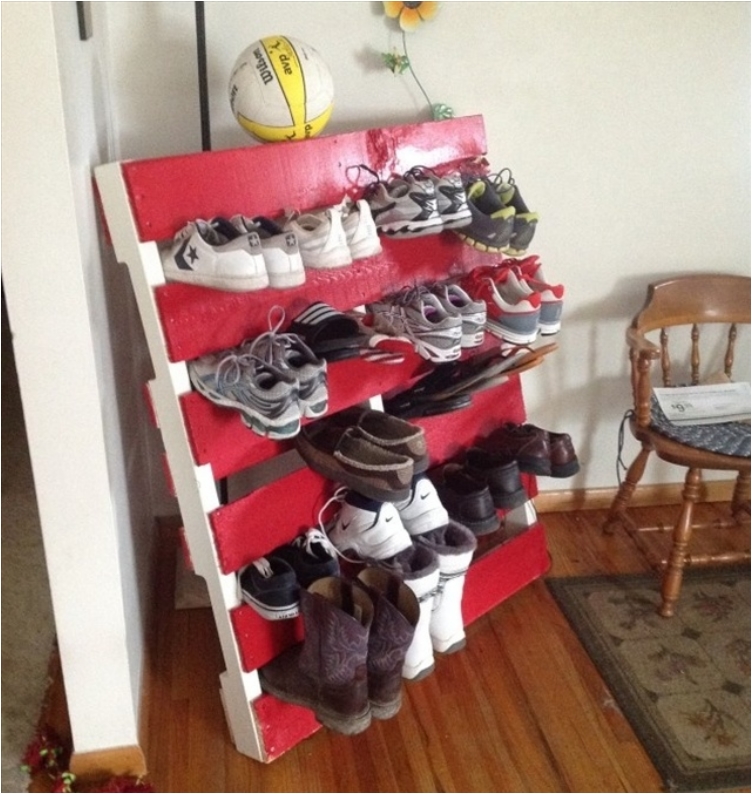 See, you can fulfill two of your woman's wishes with a wooden pallet. As we saw earlier, you can use a pallet to display her jewelry. And now we have the wooden rack for her shoes. Any woman who has more than 15 pairs of shoes needs this. Period!
The best part here is that the bed is actually very safe for your child thanks to the height of the pallets. And that makes for some calm and peaceful sleeping.
Bringing the rustic interior to new heights, we can make an entire wall of pallets. This might be too much for many people, but there are some who love wood and the warmth it brings to the interior design of the home.
And in the kitchen, wooden pallets can be used to make matters more practical. Finding a decent pot rack these days is a mission impossible. Yes, you can find good ones, but they cost a fortune. So, why not make one yourself?
Last, but not least, we have another piece of furniture for the interior.
That's all for now about wooden pallets. But, if you have any other ideas, feel free to share with the rest of us!