The summer is almost here. And with that being said, I don't think there is anything better than an outdoor summer party. I just love it, be it barbecue party, cocktail party, or just hang-in-the-backyard party. Do you know which item is absolute must for a summer party? An outdoor cooler. Without a cooler, your beer won't be as tasty, and even a common juice is not as fun warm as cold. I know most of you would go and buy an outdoor cooler, but there are enthusiasts that love to do their own stuff. And for those enthusiasts, I have 15 projects for DIY outdoor cooler that will definitely come in handy during the summer. Let's take a look.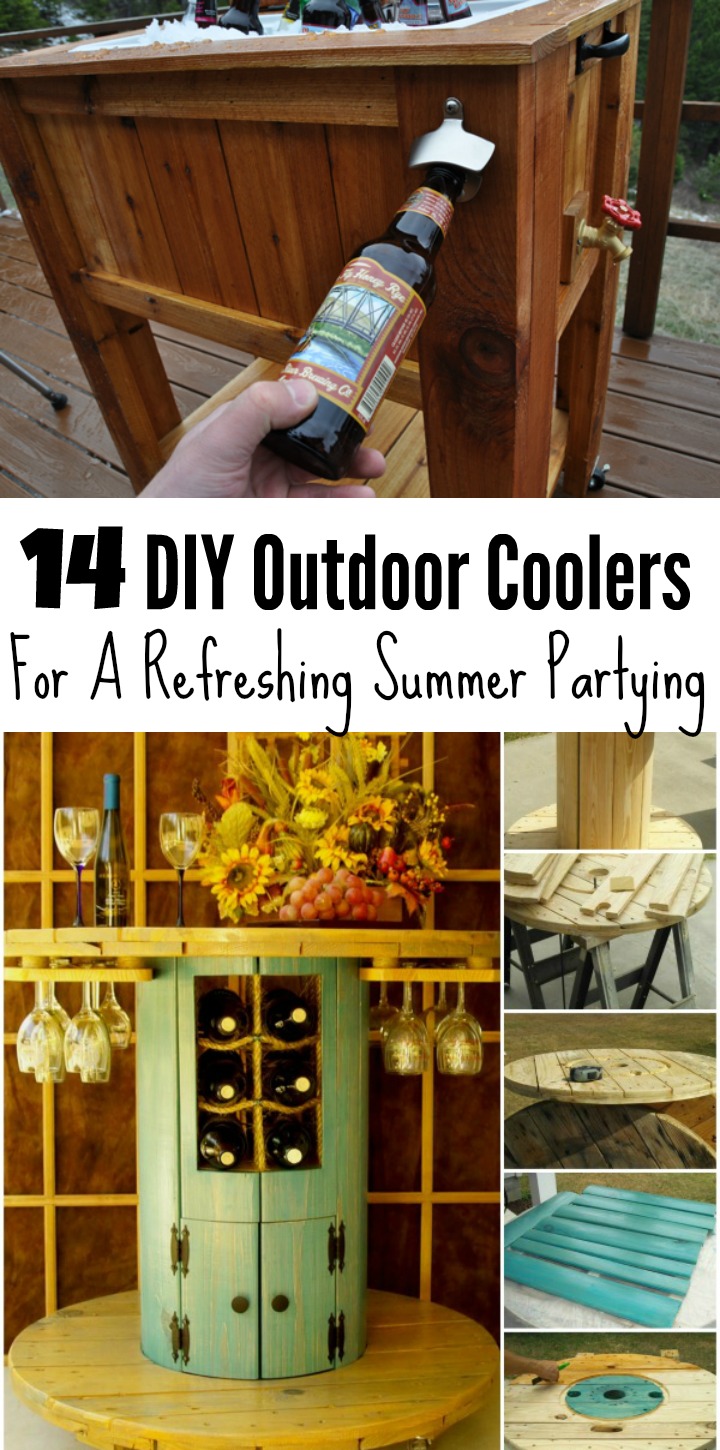 Don't you just love when someone spends hours and hours of thinking and figuring things out just so you can enjoy it later? Such is the case for this project. Our lovely friend has figured a great way for a cooler made out of concrete that will take you few hours to finish, but you'll definitely enjoy.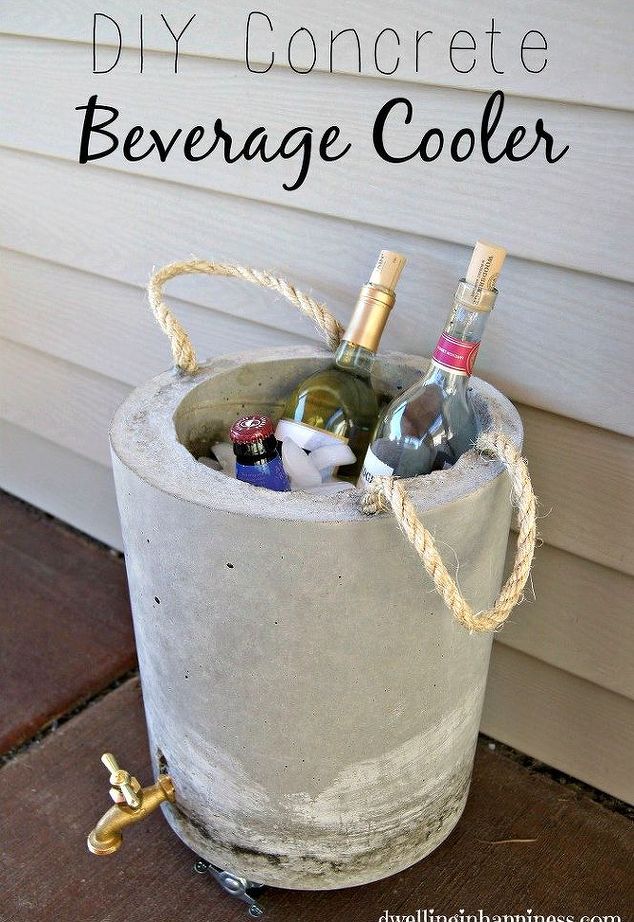 Now this is a cooler that will be more than suitable for a large party. And it looks professional and sophisticated, not like a DIY home project. For a party where you invite more than 20 people, you'll need a big cooler as this one, and with step by step instructions here, you can make it happen.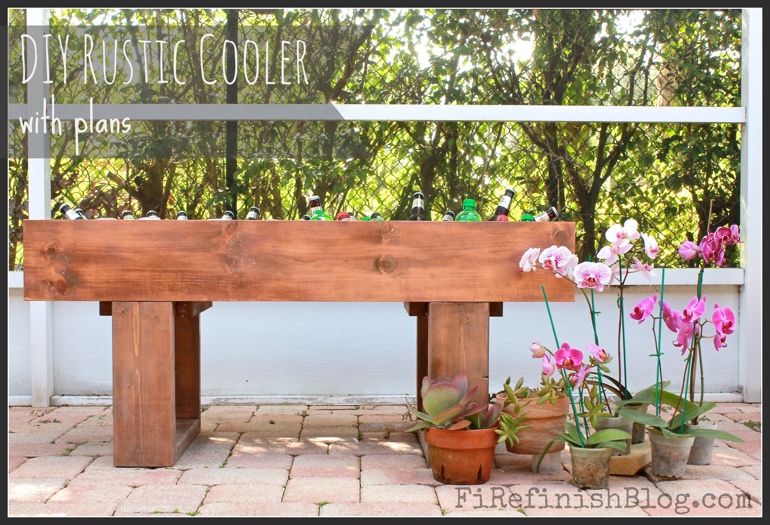 Anyone who thought women can do handy stuff with tools, think again. This is a perfect example of a woman trying to give her man everything he desires, and that doesn't include the bedroom and all those kinky stuff that happen there.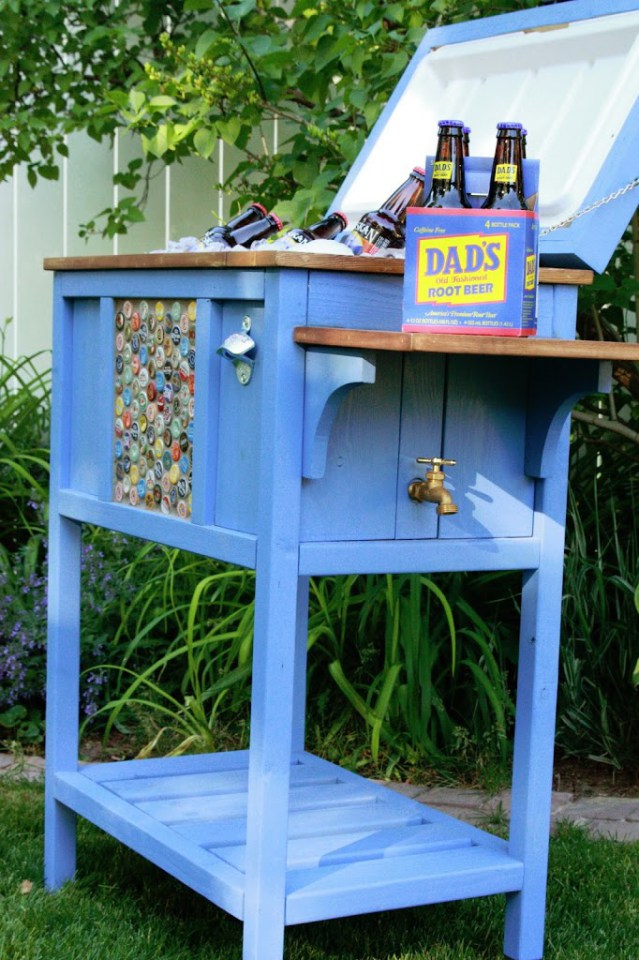 As you've might noticed if you are my fan, I love versatile things. Stuff that can be used in several different ways. And this project ticks all boxes for me. The same project can be used both as a planter for flowers and herbs, and as a beverage cooler. It all depends on you, what you need and what you want.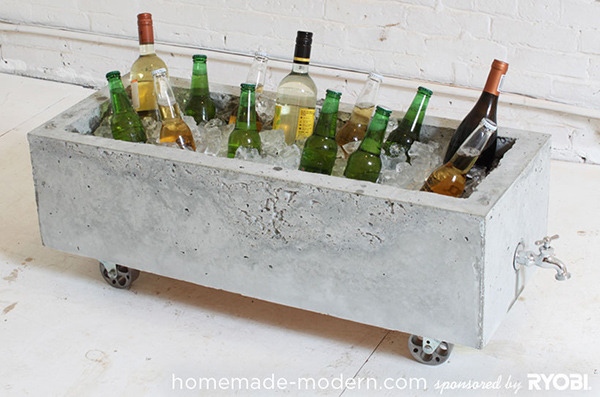 Materials and measurements can vary, but the process is the same as explained in the guide. With tons of pictures around, even the biggest newbie can handle this project. I am sure you won't have troubles creating the cooler, and once you are done, refreshing drinks are a must to celebrate. After that, no deck party will be the same.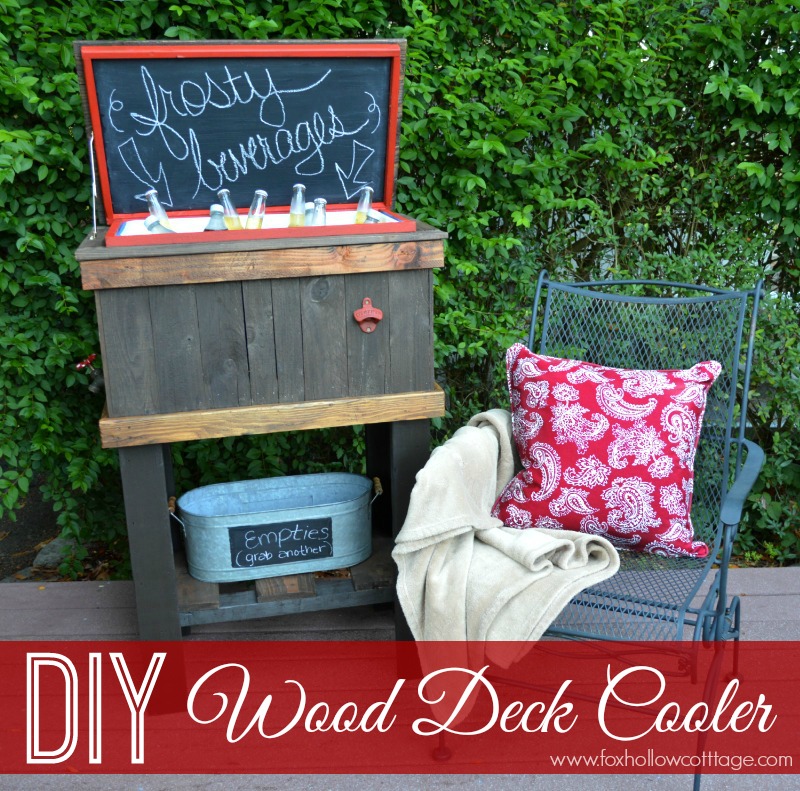 A table, and a cooler in the same time. Now how awesome is that? Unlike some bigger projects on the list, this outdoor cooler is more suitable for small patio parties. For example, you and your ladies chit-chatting about latest fashion shows, hairstyles, gossiping people. Or, for example, you and your buddies discussing the latest baseball, football, basketball game.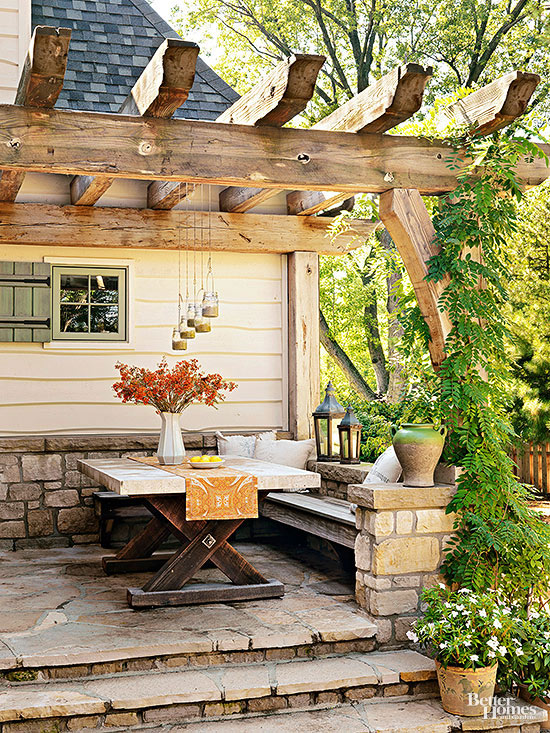 Vintage is one of my favorite styles for interior design. I just love mixing old and new stuff together. And when it comes to vintage, every vintage style piece of furniture just breathes new life to the interior. This one, however, will give new life to your exterior. Perfect for small outdoor parties, I am sure you have some vintage chair in your garage that you can use.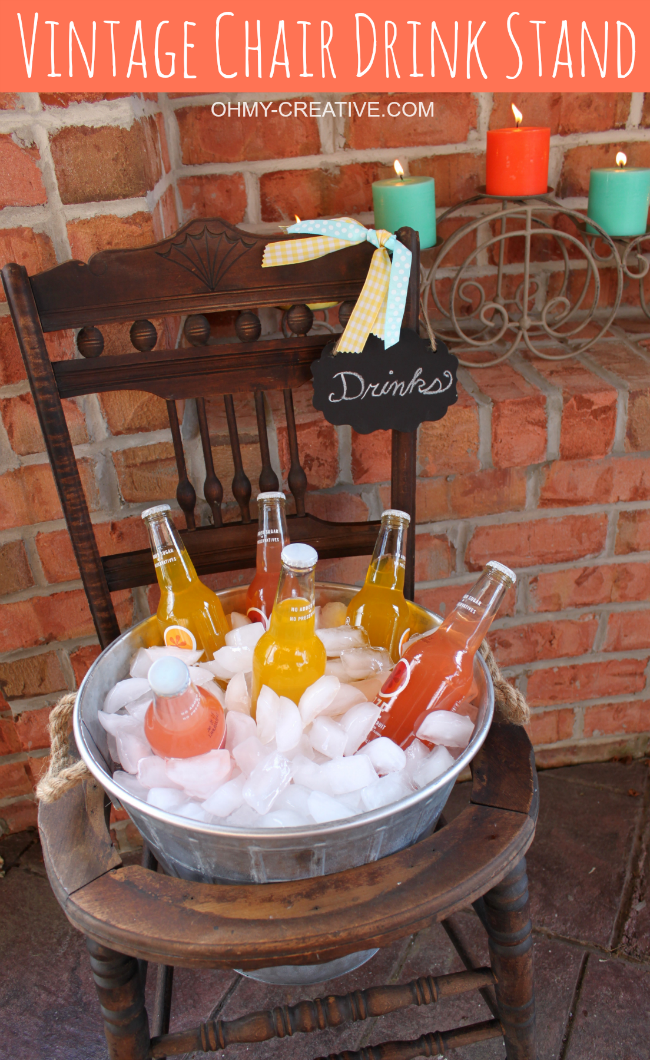 I am sure you will have hard time finding such cool and modern cooler in any store. You can't buy stuff like that. And the best part is, this wine barrel works in two ways, as a beverage cooler, and as a small stand and table in the same time. Just plain awesomeness.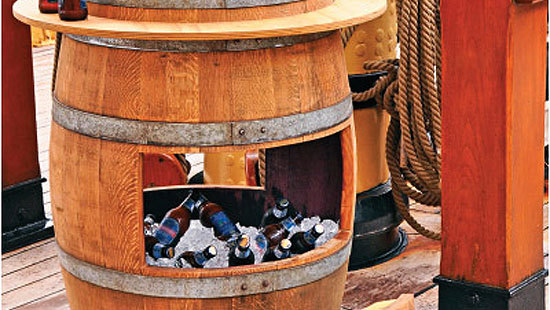 Another wine spool table that doubles up as a beverage cooler. The best part about using wine barrels and wine spool tables is they give a rustic feel to your outdoor. Keeping your wine chilled, and ready for drinking is essential for a great summer party. I know you can keep the wine in the fridge, but who wants to go in and out all the time?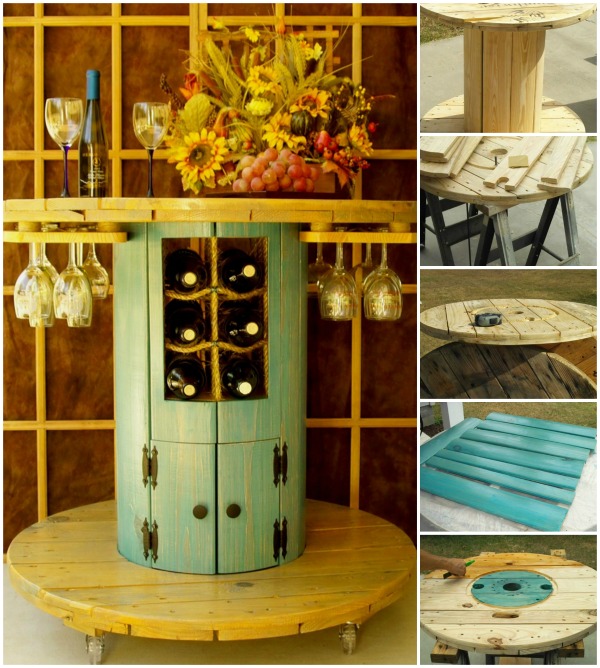 Just imagine this scenario. You go out to a picnic with your friends. You bring out a pirate chest, and everyone are going nuts. They all expect hidden treasure, and then you open up the chest, and you give cold drinks to everyone around. Isn't a cold beer sometimes more worthy than a gold treasure?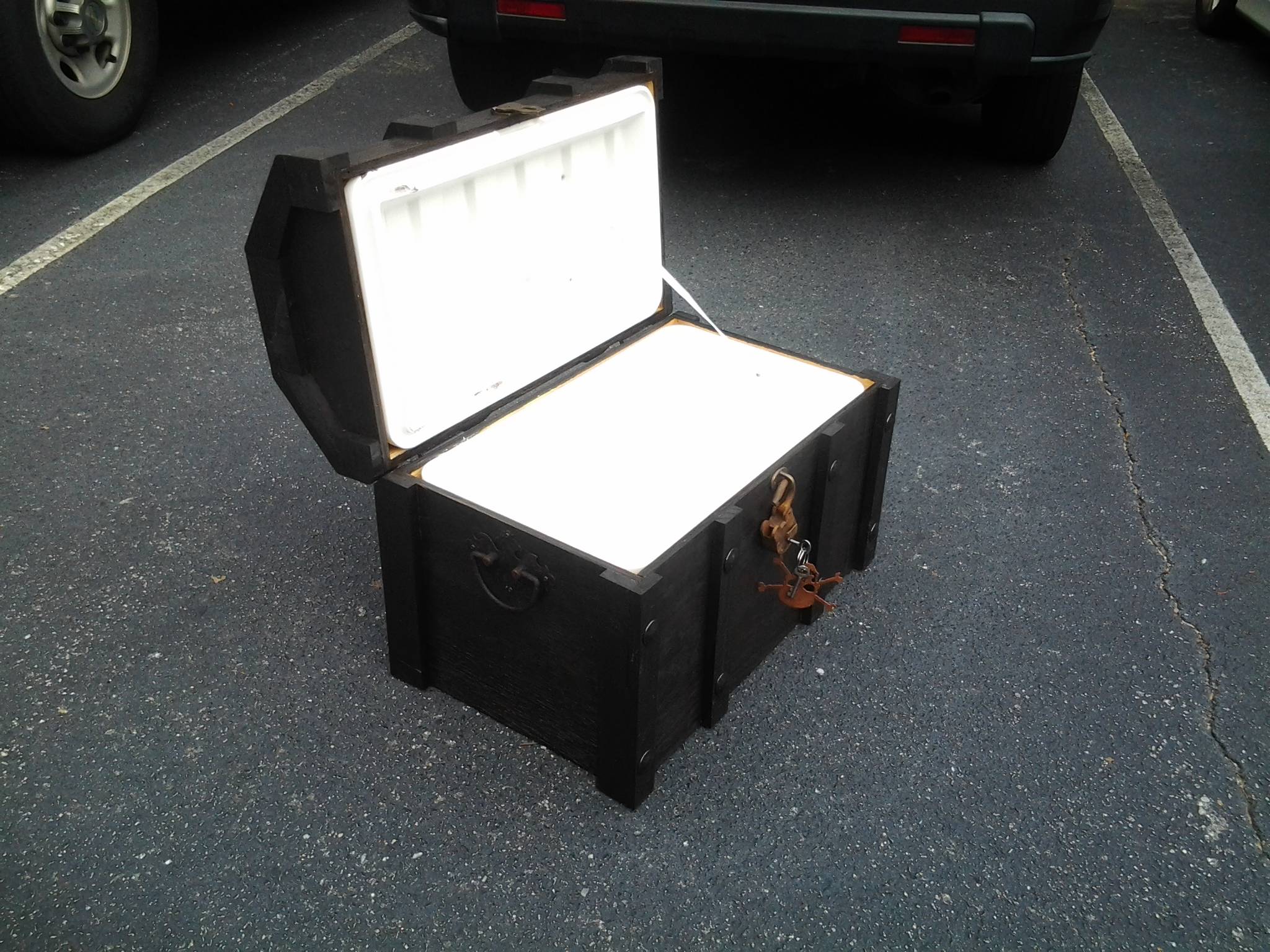 You might notice a pattern here, as we get more and more rustic looking furniture pieces. Well, the thing about DIY projects is they are often rustic-like. What more can you expect when in most cases you are recycling and repurposing old stuff from your garage or basement?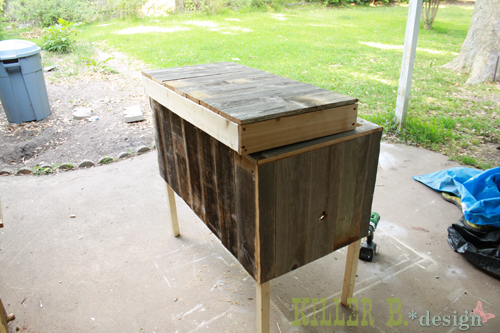 Sewing tables are great. I love them. Why? Well, for one, I am into sewing. But on a more important note here, sewing tables are versatile furniture pieces that can easily be transformed into something else. In this case, that "something else" is a cool locking and very practical outdoor beverage cooler.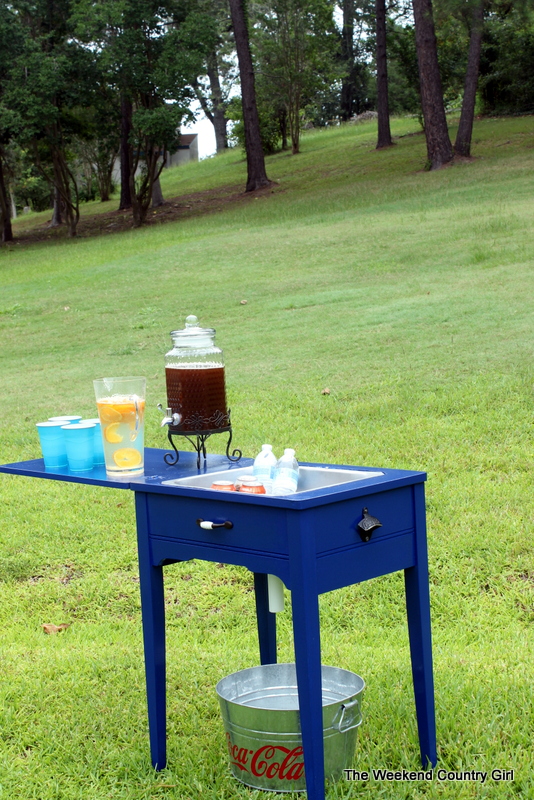 I love this project. For starters, it looks so damn cool. Like, wheelbarrow cooler? Are you serious? On a more important note, the sheer size of the wheelbarrow allows you to store more drinks, which makes it possible to bring it out during a bigger party.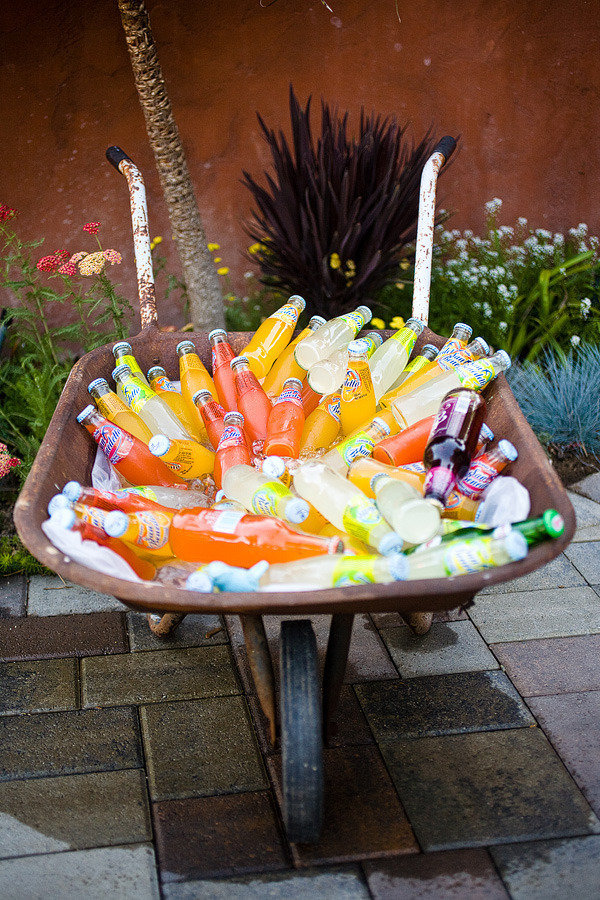 Every project that can spruce up the patio is a project worth doing. At least that is my motto. You'll have to work from scratch for this project, but in the end, you'll get something you will be proud of. There is no recycling and reusing of ready furniture pieces, you start with wood and tools, and you work your way from there. Truth be told, this one is a tad more complicated project, but the video instructions are so clear. I wouldn't recommend it only if you are clumsy with tools. In that case, it might be better to try a safer and more secure project.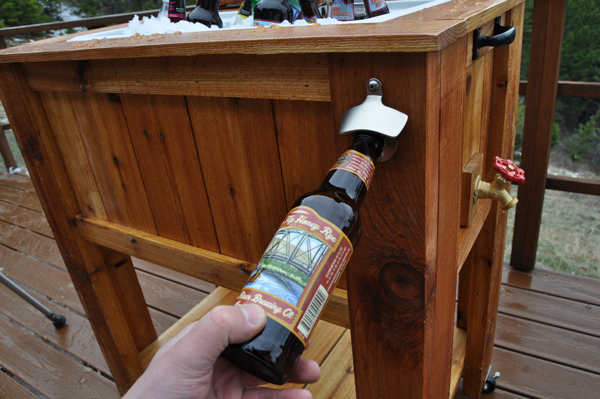 READ THIS NEXT: 28 Cool Summer DIY's For Endless Backyard Family Fun