Women crave many things in life. Let's count them: a room filled with shoes, chocolates, a magic stick to make all cellulite go away, a slim, fit body, and a makeup vanity. At least those are some I would love to have. A makeup vanity is something that every woman should have in her bedroom, no matter how big or small the room is. That being said, I'd like to give you some ideas for a do-it-yourself makeup vanity. Making one is easy, practical, and most importantly, cheap.
No, this makeup vanity doesn't come from IKEA, but it follows the same principle as the Swedish brand: compiling and assembling small pieces into one big piece. There is a joke circling around the Internet that at an IKEA job interview, you need to assemble your own chair. Well, that is the case here as well.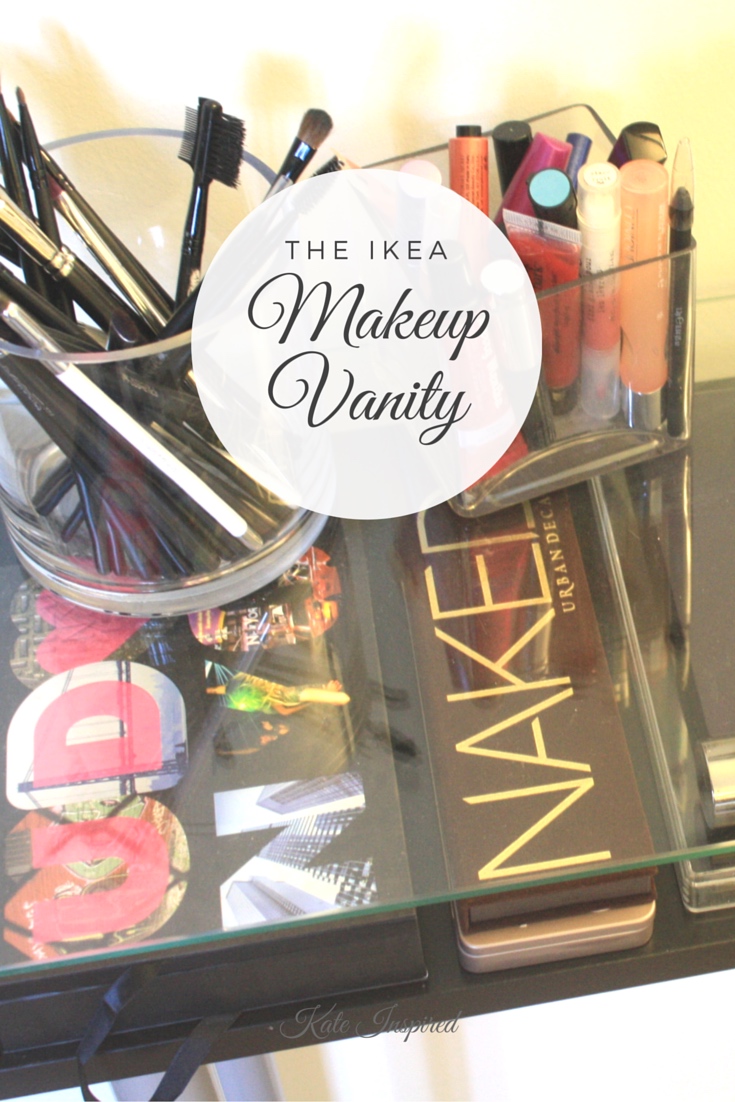 A similar approach of collect, assemble and compile works here, but with a little twist. The vanity desk is a little bigger, and you start from the big pieces. Once you have the big piece, you can work down to the smaller parts.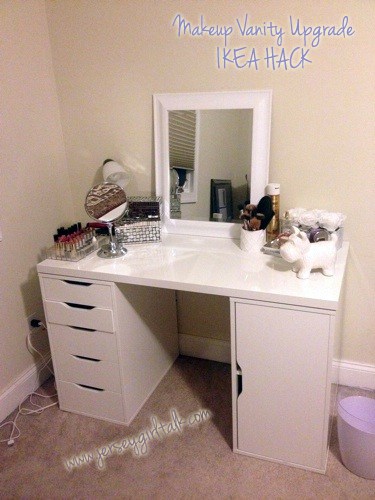 As you've noticed so far if you're reading my blog, I love reusing, repurposing, and recycling old items. A Singer sewing machine is a piece of furniture that is so versatile, you can use it for different items. Here, I'll show you a way to transform it into a makeup vanity desk.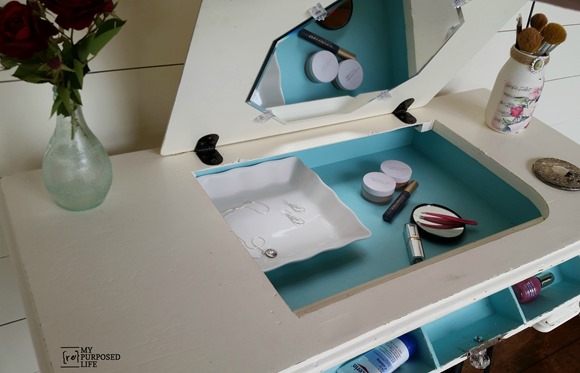 I said at the beginning that no matter how big or small your bedroom is, you definitely need a makeup vanity. Well, for those with a small bedroom, utilizing the wall is one way to add the dream piece into your room. Check it out: simple, elegant and practical.
Don't give up because of the language; you'll still be able to understand the process of making this vanity. I had to include it due to its practicality, as you can move it around anywhere in the house.
If you know anything about interior design, one thing that's certain is that silver is the color of sophistication. Nothing looks as sleek and as elegant as silver. And the color's usage goes beyond interior design; even many iPhones come in a silver color. That being said, for those who want a modern, sophisticated and contemporary vanity desk, this is the one.
This is another way to utilize your wall for a vanity desk. With this idea, you take things up a level (literally and figuratively). For those with a high ceiling, employing this vanity will be a dream scenario.
As you can see by the pictures, you need a long and big bedroom for this to work. But if you are blessed with such bedroom, don't skimp on the makeup vanity.
Corners are widely considered death space in interior design. That is, until someone with a great DIY idea comes along and shows how you can actually utilize your corners. I've seen tons of uses for corners, starting from storage units to kitchen assets, and now a makeup vanity. Putting it in the corner ensures you maximize your space.
A step-by-step guide, and at the end you'll have a vanity mirror. No vanity desk—just a mirror—but you can place it anywhere you'd like. And thanks to the LED lights, you can be sure you can use this piece at night.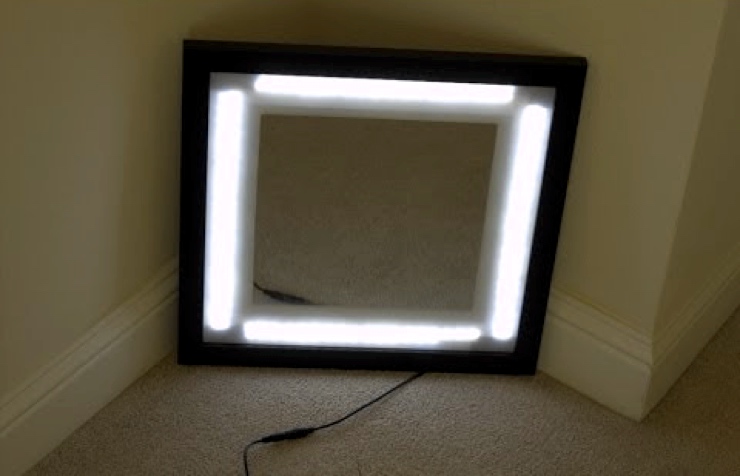 Another transformation of an old object (I think you already get it by now). Everything can be reused and recycled; all you need is a good idea and a little spare time. Make it work.
Speaking of transformations, I've got another project called the IKEA makeover. And this time, you'll actually use something from IKEA. But that is only the basis, and you'll still need other pieces to make it work. Carefully read the instructions, and you'll be good to go.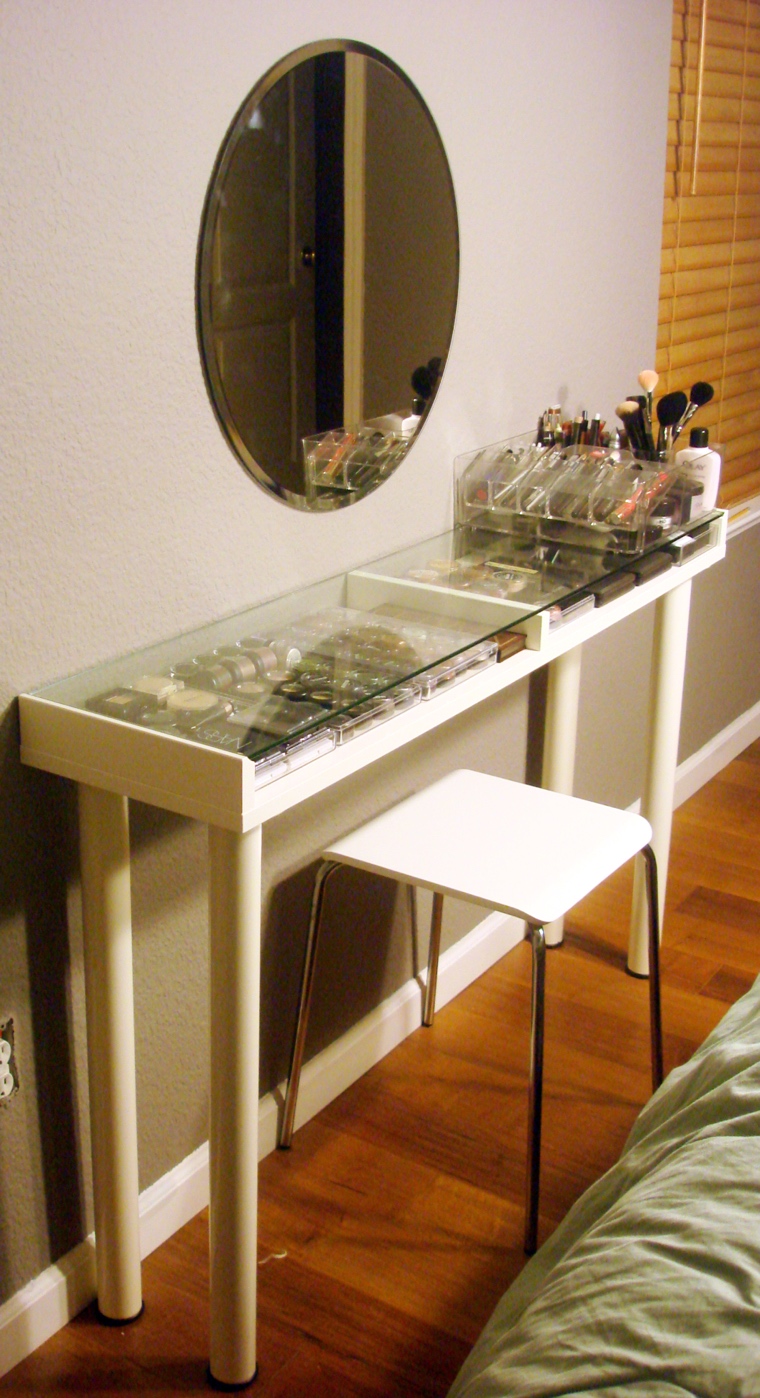 This is another table that you will need to assemble using IKEA pieces. You might notice a pattern so far, but IKEA is really more than just a furniture store. You can actually buy things that don't complement each other at first glance, but at the end, they work wonderfully.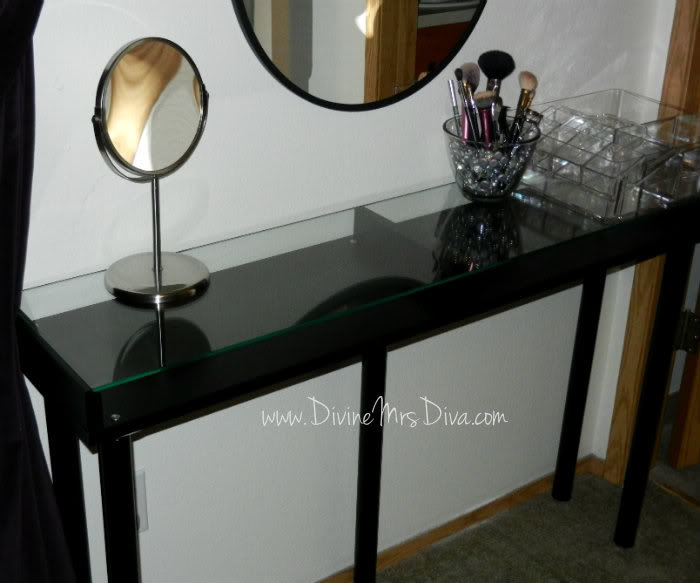 Well, not everyone has a Stinger sewing table in their basement. But don't worry, even the simplest sewing table will do the trick.
You can say that you are starting from scratch here. But for those of you who are handy with machines, making it from zero to hero is a nice way to spend some time. Your wife will be grateful. Don't worry if you found this DIY hack yourself, or she told you about it.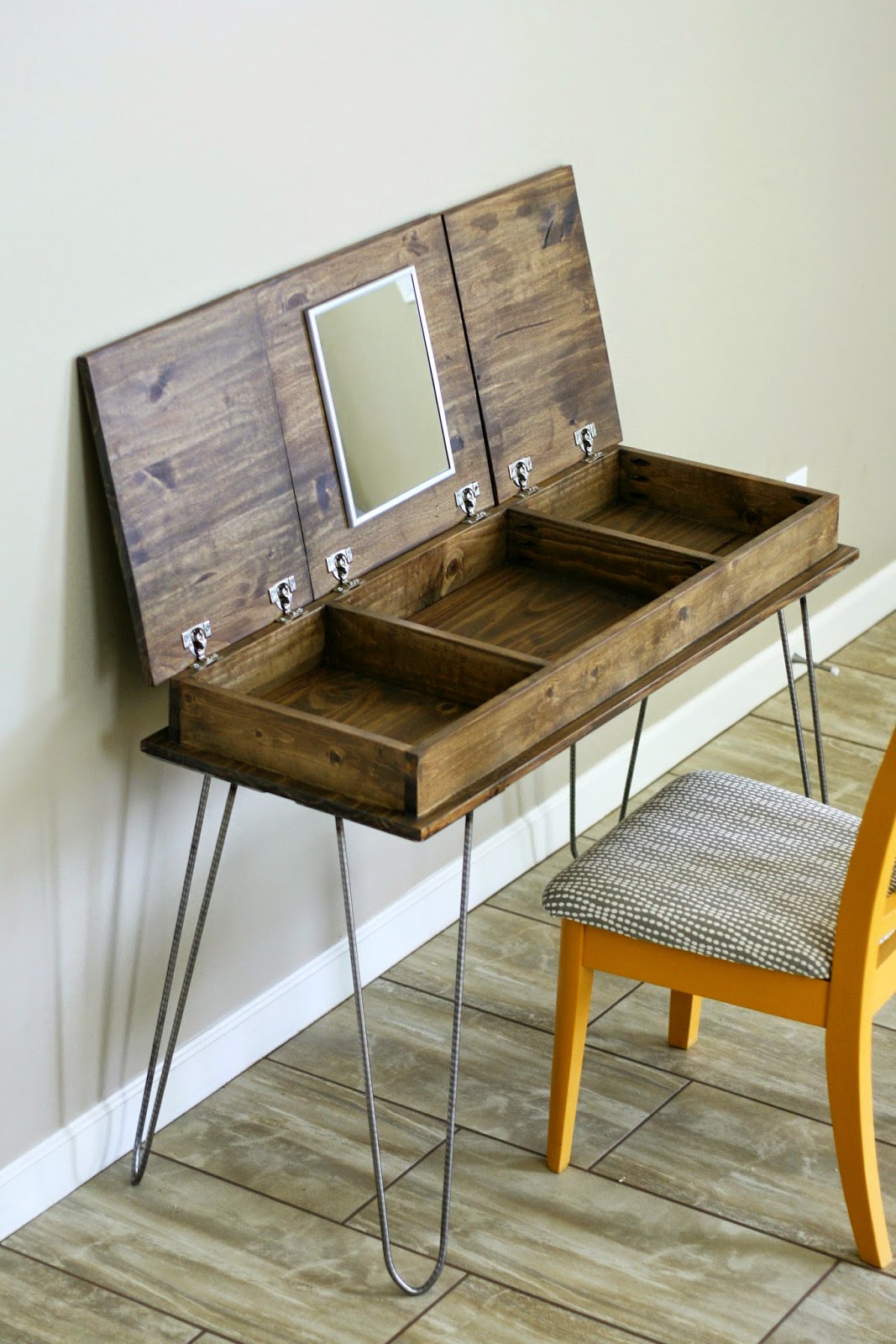 And speaking of starting from scratch, I have another similar project for you. The sole difference is the top, as you will need to install a glass top for this one. Have fun.
READ THIS NEXT:
26 Crafty Mason Jar Ideas To Organize And Decorate Your Home