If wood is the source of energy during the winter months for you, then it is time for some log holders. All of you that use wood for heating during the winter, know that the best firewood is dry. Log holders help you keep your firewood at warm and dry places, not in moist, humid, and damp places.
Log holder are usually just another product you need to purchase from the brick and mortar store. But if you are not into spending money on unnecessary thing, I have some good news for you. As in, you can make your own log holder.
Your very own DIY log holder will cost significantly less than the store-bought one. And it will be a perfect place to keep your firewood dry and ready for the winter.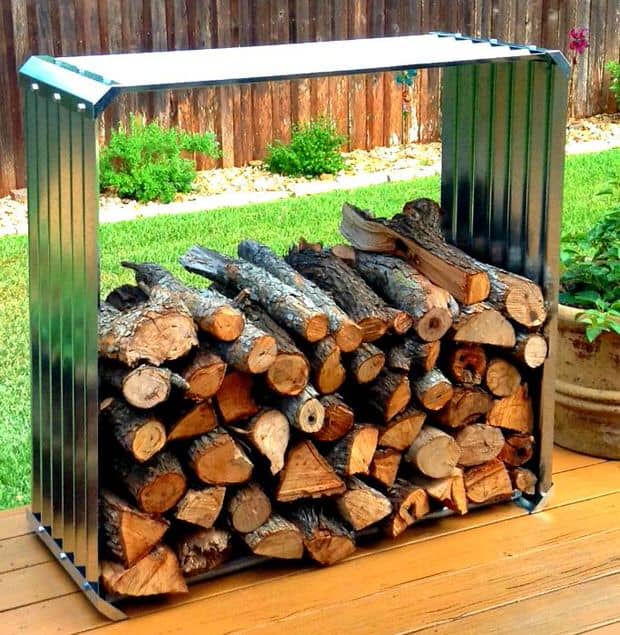 As you will notice down the way, most of the log holders on the list are made from recycled items. That is the core essence of DIY projects. Find something useless, and turn it into something useful. We start you off with a metal bed frame that can certainly fit a lot of firewood.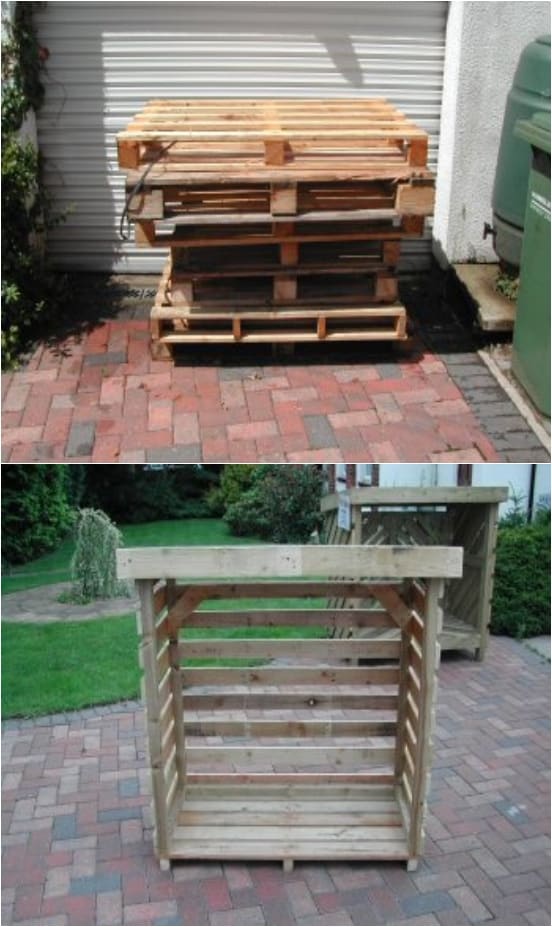 When it comes to DIY storage options, pallets are certainly on the very top of ingredients you can use. Pallets are so versatile, they can be used for a number of projects around the home. I've actually written on some DIY pallet projects. Check them out. In the meantime, let's stick to the log holders.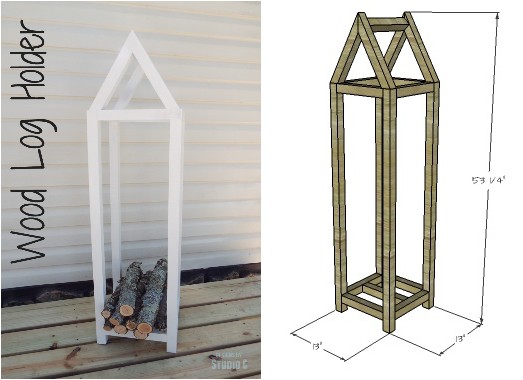 Now, if you want to get fancy, I have some ideas for you as well. The first two ideas on this list were more about practical than decorative aspect. But let's look at some of the decorative options out there, shall we? Starting off with a log holder that looks like a house. Just remember, being that this log holder is tight, it cannot fit much firewood.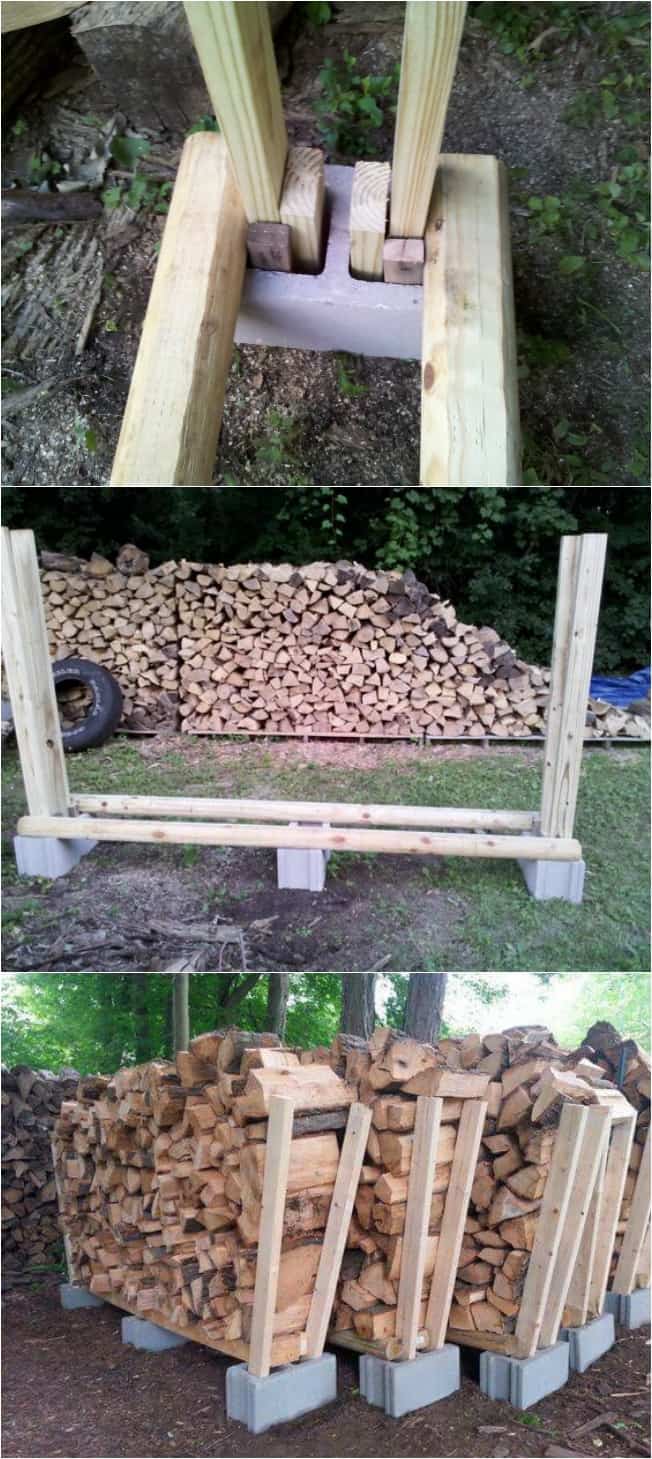 You can say that this is an industrial idea for storing firewood. And you are not far from the truth. Big corporations use similar holders for keeping their firewood. So, why not use it at your home as well? This is a solution that will come in handy if you have loads of firewood.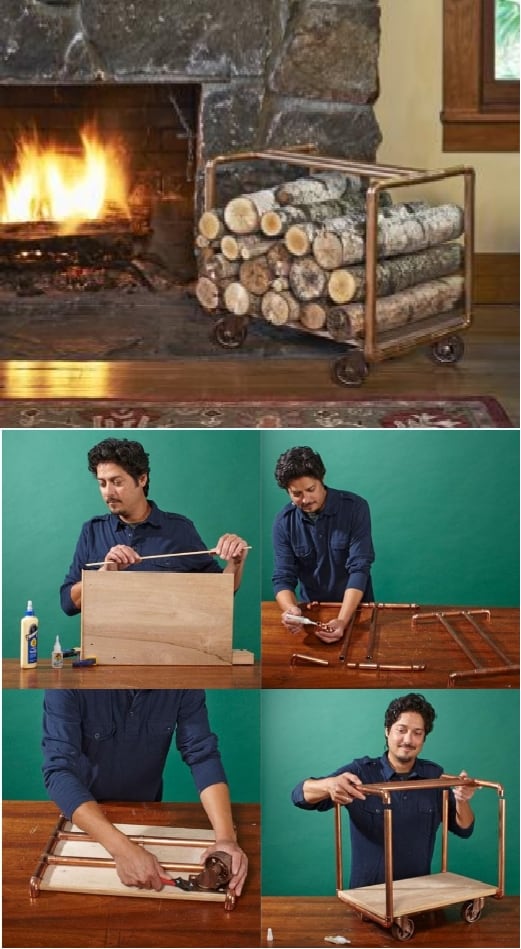 As I've said before, some people have a ton of firewood, and others have less. If you have little firewood that needs storing, this copper "car" is perfect for you. The best part is mobility, as you can move it around the home.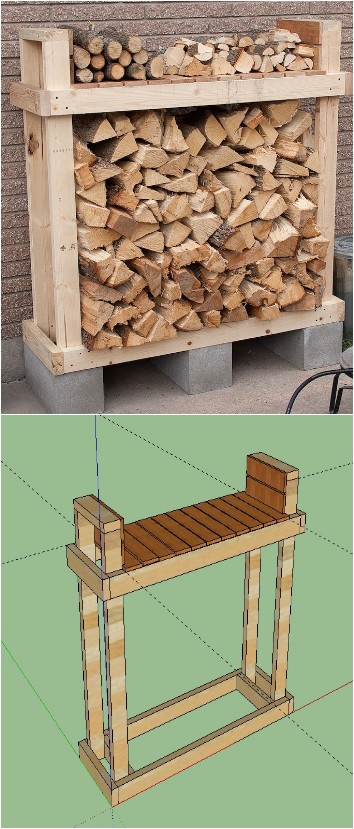 This is a project that will require a little bit more handcraft skills than others. But do not worry, it is still easy to make. I've made sure of that. You can check the instructions and the step by step guide. Follow the instructions, and you will be fine. Even a beginner in handcraft can make this, do not worry.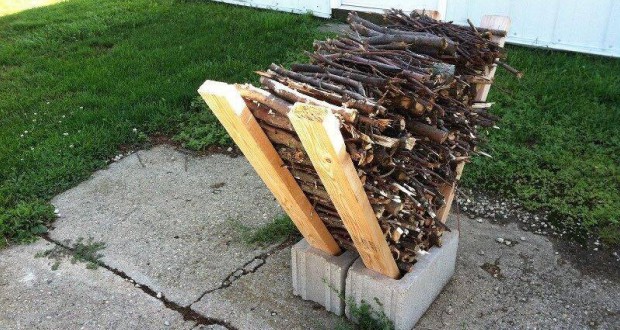 Remember that industrial-style log holder we had earlier? Well, this is a mini version of it. The industrial holder was designed for people that have loads of firewood. If you do not fall in that category, this mini holder will do the trick for you.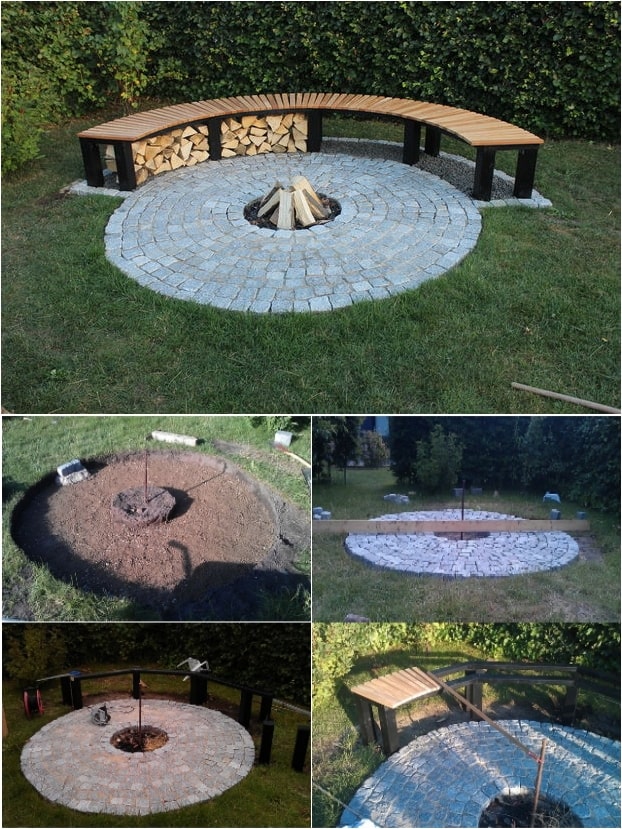 Talk about being practical. We are deep into the era of 2 in 1 and 3 in 1 projects. Multifunctional and multipurpose furniture is one of the biggest trends lately. In that spirit, we have a fireplace in the garden that is perfect for gathering with friends. And you will have your firewood at arm's reach.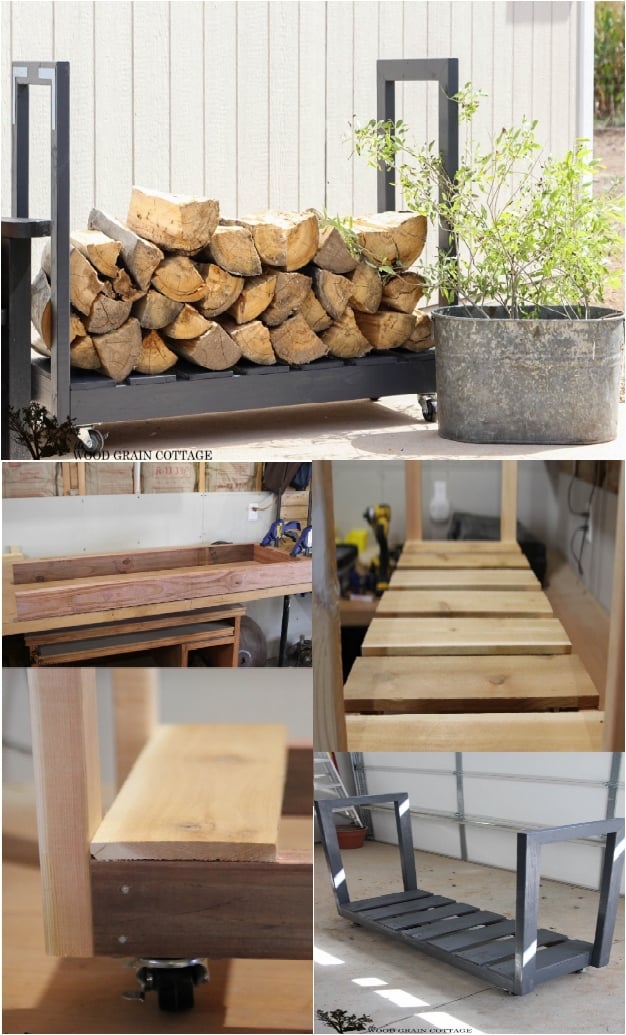 When you have loads of firewood, it is good thing to be able to move it around. Let's not forget, firewood can be heavy. This mobile cart allows you to move your firewood from point A to point B, making it easier for you to refresh the fire during the winter months.

Some areas can suffer because of rain during the fall months. That might hamper your firewood. To protect your firewood from rain, you need a cover. And that is what we have here. This log holder will make sure your firewood is dry and ready to burn come winter.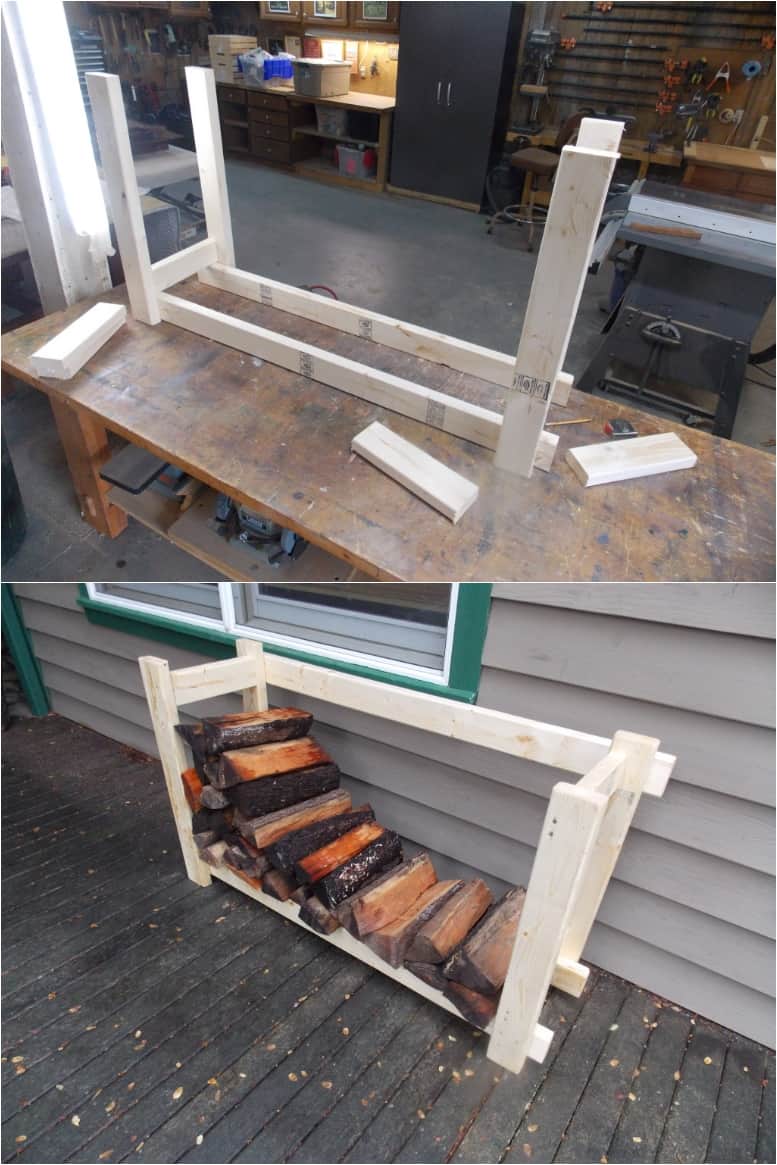 Sometimes, there is no need for complicating things. You can make a simple log holder that is both decorative and practical. And if you have small space, this one will definitely fit smoothly.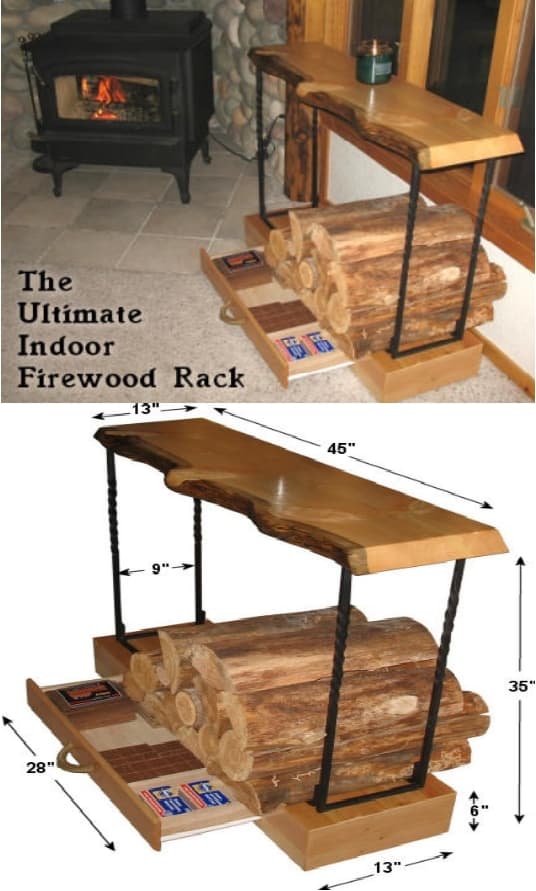 Another log holder that is perfect for keeping your firewood indoors. Small, convenient, and very practical. This rack cannot fit much of your firewood, but it will be enough for a whole day of keeping your home warm. You will have to refresh its storage on a daily basis, though.

This is the log holder that will give you some kerb appeal to the yard. It looks nice, but it is also very practical. Being medium sized is no downside, as some people need no more than just a medium-sized rack for their firewood.

We are getting fancy here, aren't we? Some people want simplicity, others want something fancy. If you fall into the latter group, this project will be perfect for you. Bonus points because geometry is now one of the hottest trends in interior design. And octagonal shapes are definitely in line with that geometry trend.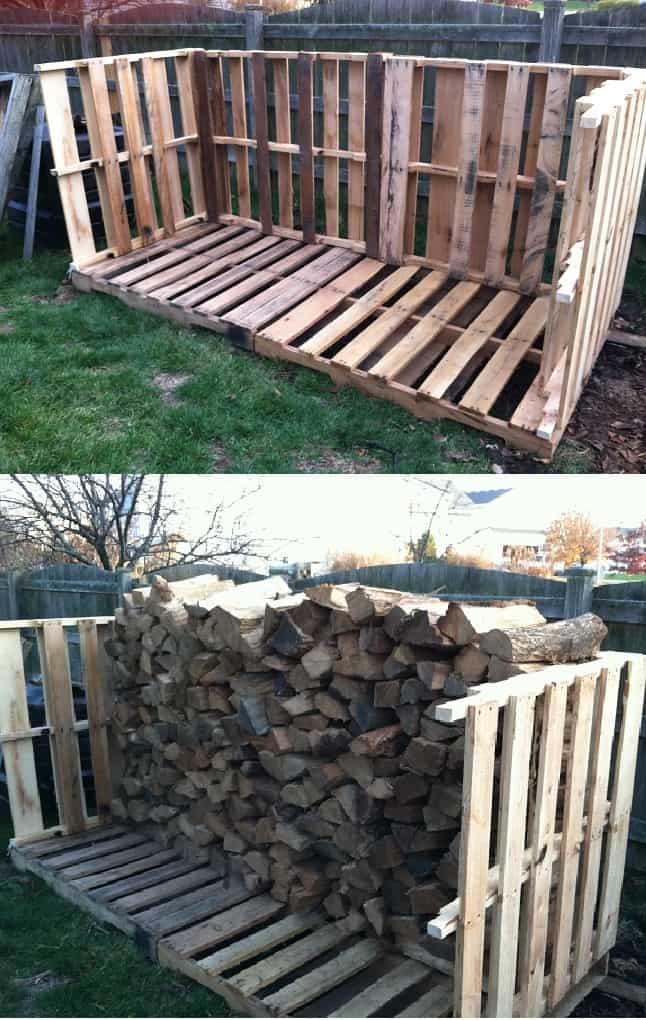 I said at the beginning that wooden pallets are one of the best ingredients for DIY projects. We used them for a small and simple log holder at the beginning. Now, this is something you can make to store the firewood you need for the entire winter.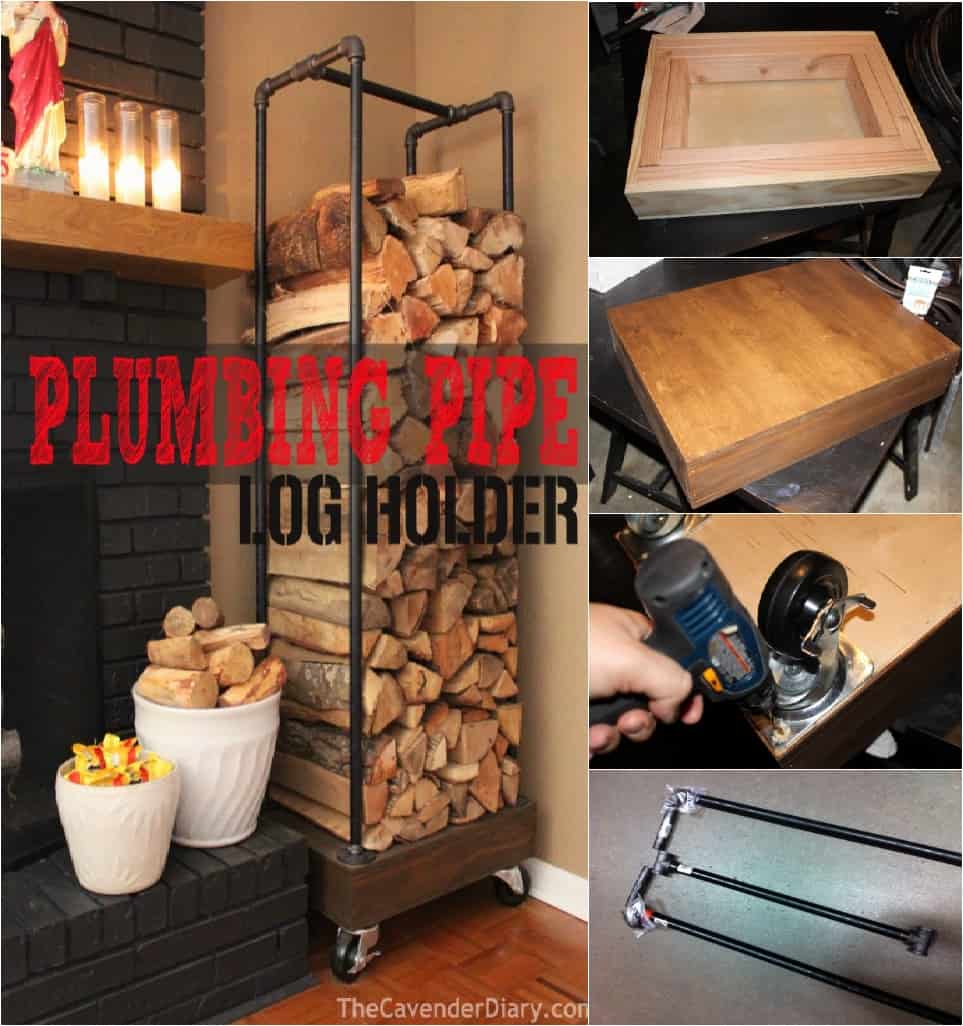 The best part about this log holder is you can fit it anywhere. Just look how seamlessly and smoothly it fits in the corner. Small and convenient, this mobile holder will be very useful thing to have.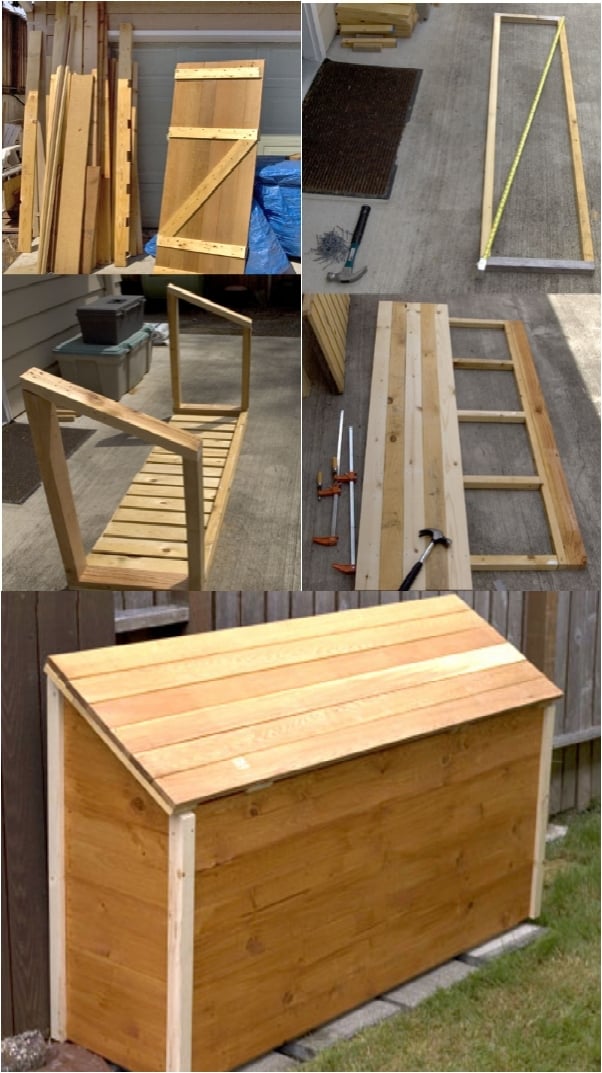 This is one of the standard log holders people have in their homes nowadays. The standard shape, form, and size, you can think of it as the little black dress of log holders. Bonus points for providing a cover for your wood as well.
I've said it a number of times, some people want to get fancy. If you want your log holder to be in line with the style of your interior design, this one will give it a rustic touch to a modern look. Yes, the log holder is modern, but it still gives a rustic touch to the interior.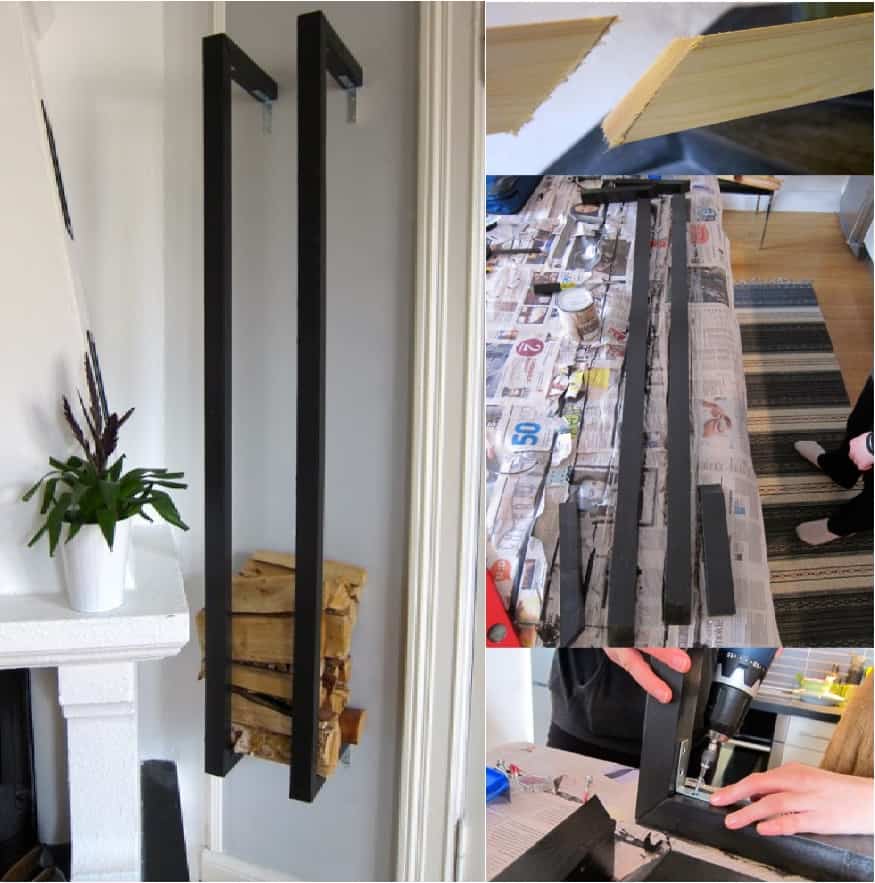 Being that I am all about being practical, I want to give something simple and useful at the end. This log holder is small, but it is still big enough to store some logs inside. And because you can mount it on your wall, it doesn't take up space.