Halloween is a creepy and spooky holiday. There is no other way around it. And that is fine. We deserve a spooky day once in the year.
With all the cute and adorable holidays like Easter, we deserve once in the year to try and scare each other off. Being spooky is the centerpiece of Halloween. So, with that in mind, let's try add even more spooky things to the list. With all the decorations and costumes, what is left is lights.
With that in mind, we will discuss how lights help us bring the creepy side of Halloween out. The simplest and easiest way to ensure a creepy Halloween decor is lights.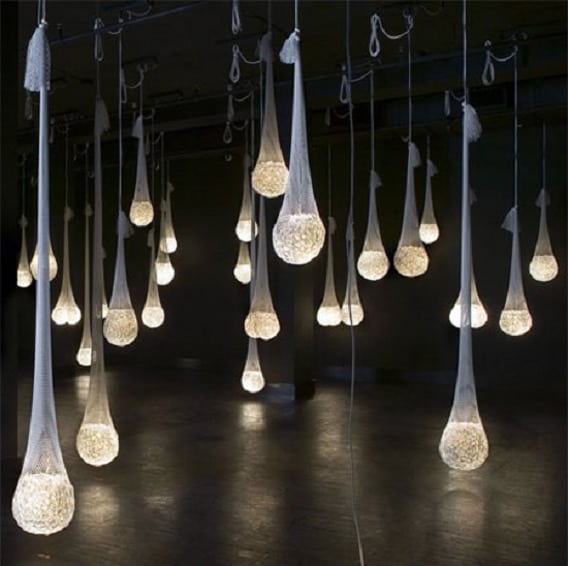 In any other occasion, these lights might be considered modern and contemporary. But since this is Halloween, they fill in nicely.

One of the easiest ways to add some spooky charm to your yard party is a ghost. There are just so many ways you can create an illuminated ghost. This is one of the simplest. I want to make sure all of you can make it.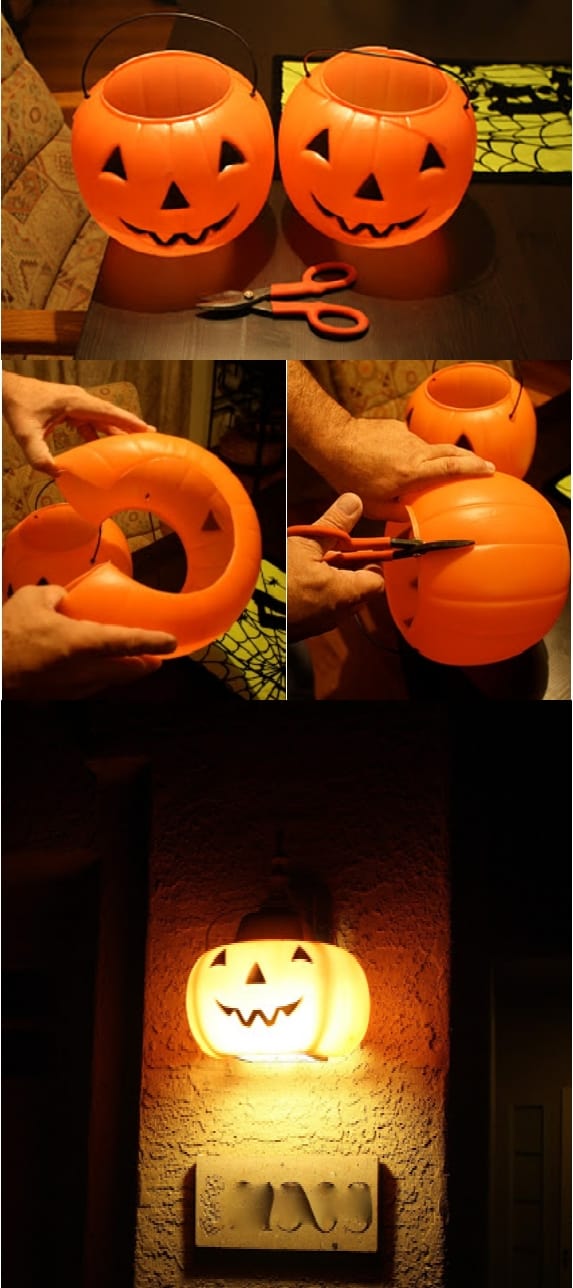 You cannot have Halloween without Jack O Lantern. It is as simple as that. Be it decorations, costumes, some candies, or even makeup, Jack is staple in the Halloween tradition. With that in mind, there is a way to make Jack spooky as hell. And that is with lights.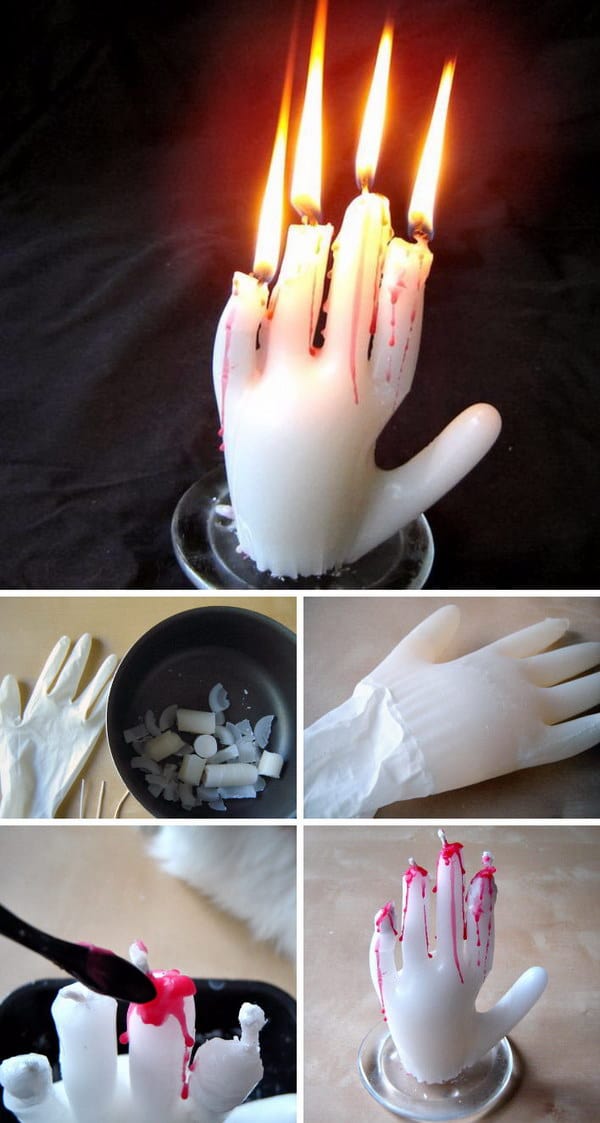 I must say, some of the creepiest things are human parts of the body. Add in some blood, and you have a real creepy winner out there. And the hand is rightfully one of the scariest. We all remember The Hand from the Addams family. Now that was one scary character. And if you light it up, everyone will see it.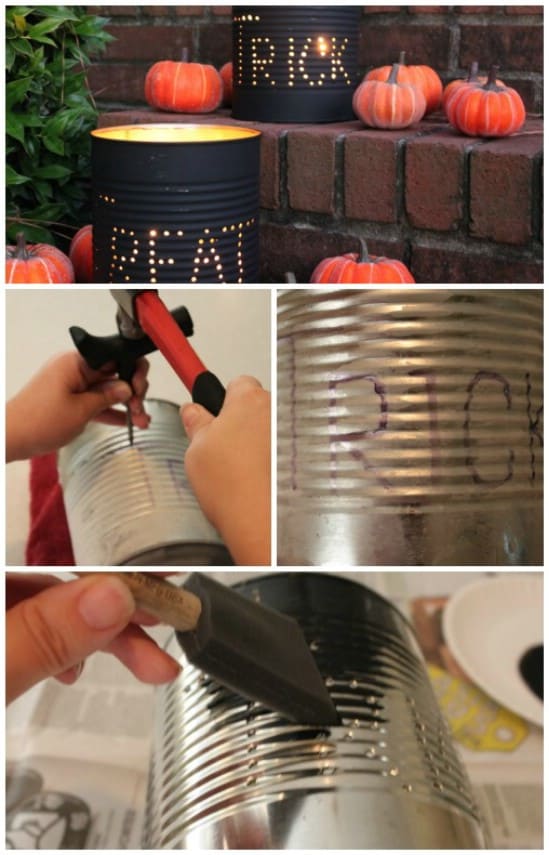 Because Halloween can get pricey, I want to give you some cheap ideas for decorations. I know how "scary" Halloween can be on your budget with all the decorations and candies. With that in mind, tin cans are some of the cheapest DIY ingredients you can find. I am sure most of you have some tin cans at home. All you have to do is paint them, put a light inside, and you have a spooky illumination.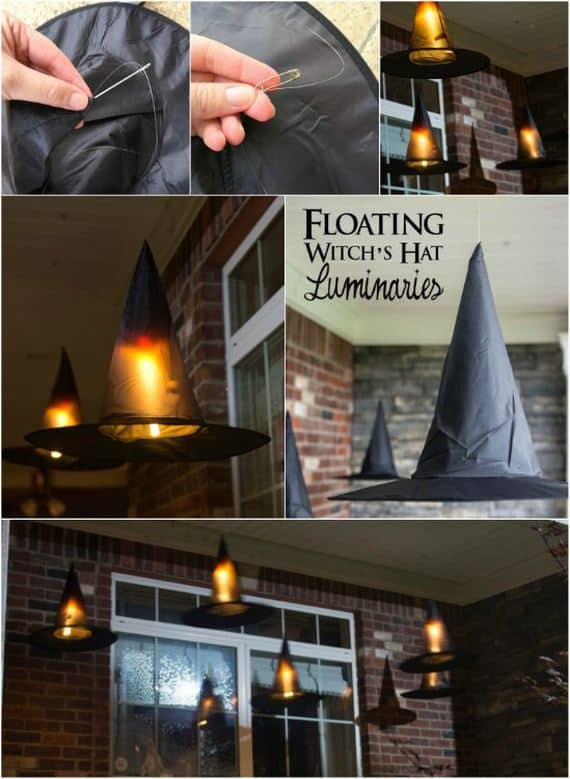 Witches might not be as scary as they were back in the 90s. But the witch hat is still one of the more recognizable decorations for Halloween. And you can turn it into lighting as well. Be it decorations, or illumination, the witch hat deserves some Halloween respect.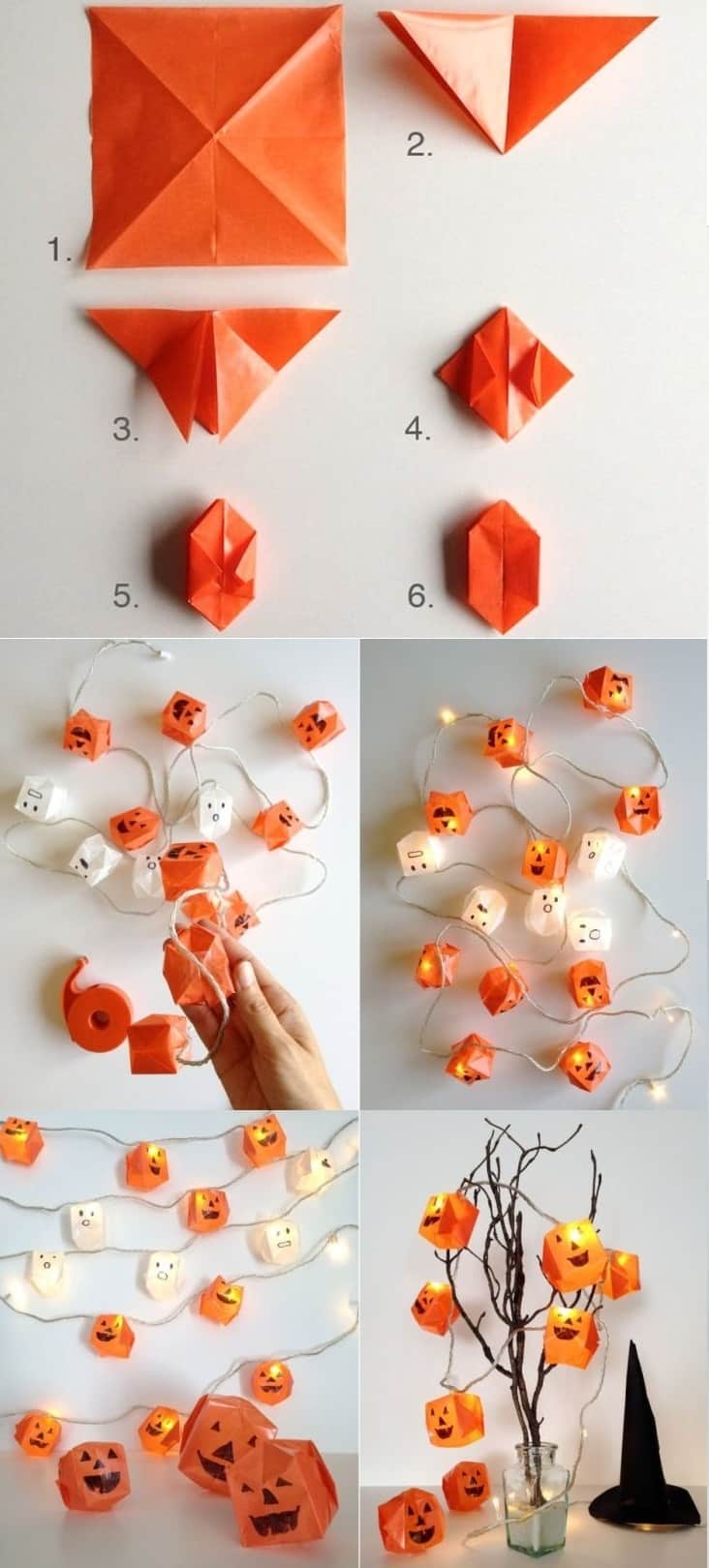 If you really want to get creative, there is nothing better than origami. Simply put, origami is one of the most creative technique for decorations. And while it might be complex and difficult at start, there are always guides and tutorials you can use. There is a tutorial for every single object, and the same goes for Halloween lights.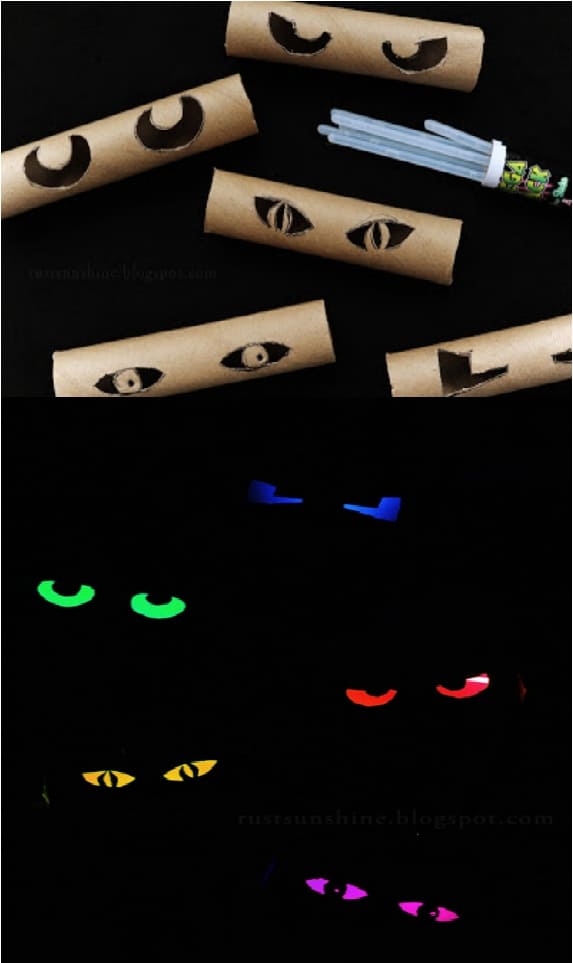 Tell me you wouldn't be scared looking at these eyes. Making them cats eyes is even creepier. They remind me of the cat in Alice in Wonderland. Now while that was a cartoon, the cat was creepy as hell. And when you are in a dark room, and the only light is the eyes, you can bet half of the people will be scared.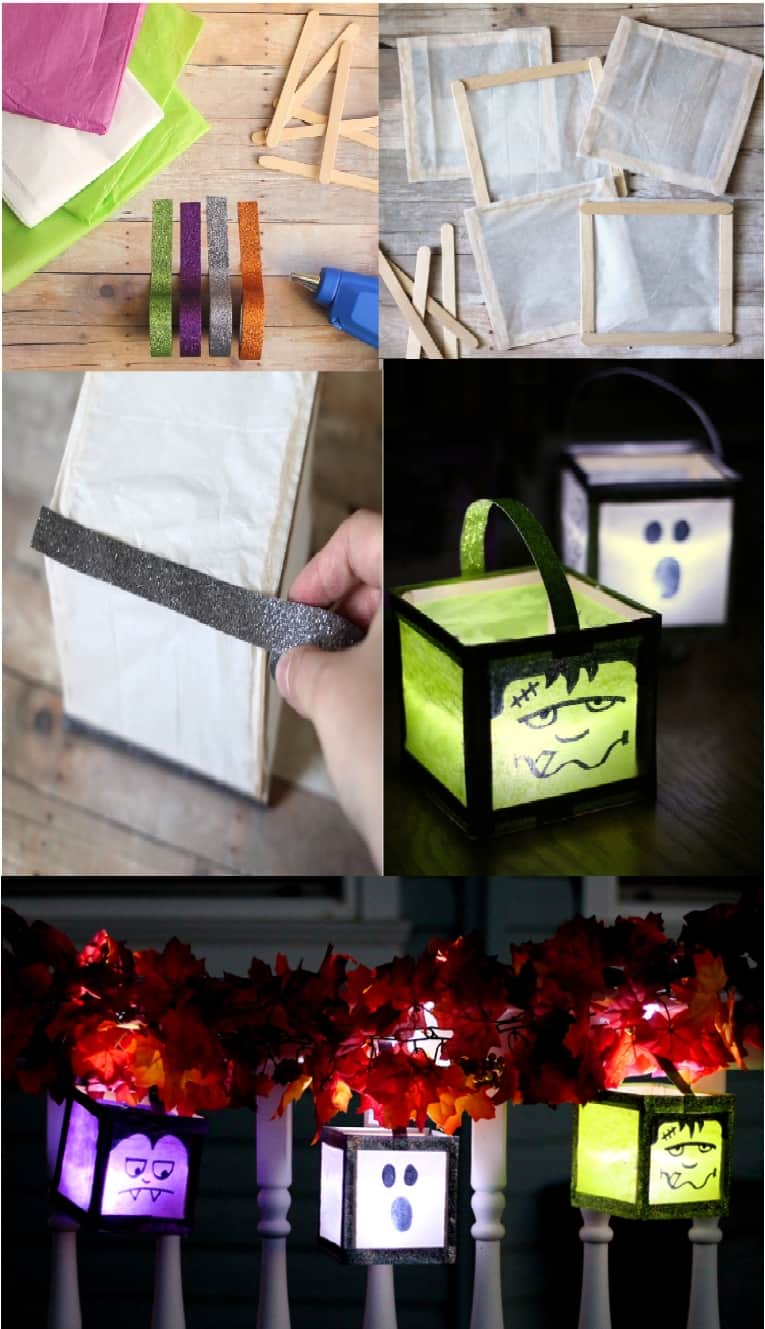 You need to prepare  guests what to expect before they enter your home. Therefore, luminaries in the yard will do a good job. They might not be as scary or creepy, but they are sure entertaining.

I have a hard time deciding whether the skeleton hand or the human hand is creepier? In any case, a hand is always creepy. And when it glows, it gets creepier. And because the skeleton is a staple in Halloween decorations, we just had to have a skeleton hand.

Remember when I said there are different techniques for a glow in the dark ghost? Well, we had one made from tomato cage. Now, we have a different technique. The result is similar, a ghost that is spooky and creepy. And it glows.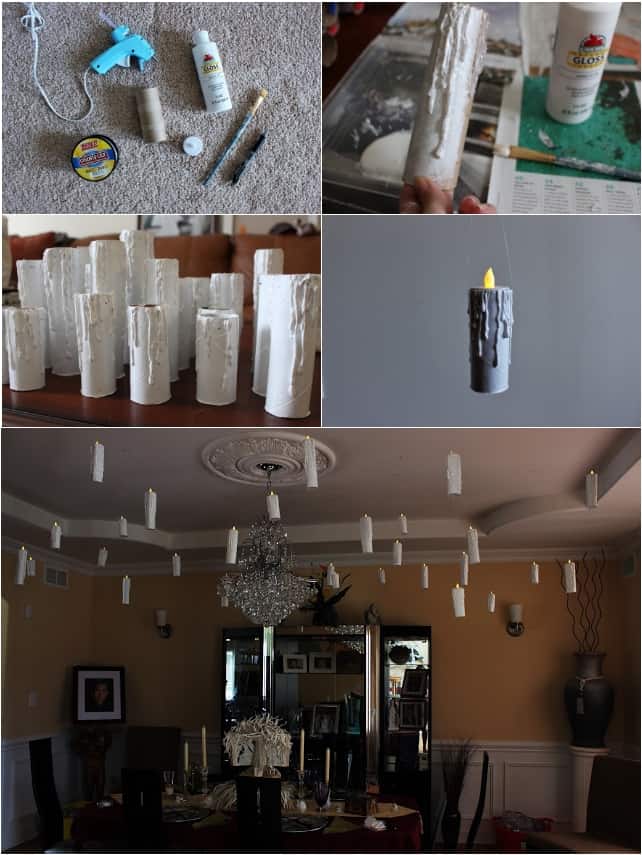 I must say, floating objects are always scary. I know floating objects are trending in interior design at the moment. But when it comes to Halloween, you do not expect something to come at your from the ceiling. And that is exactly what happens with these candles.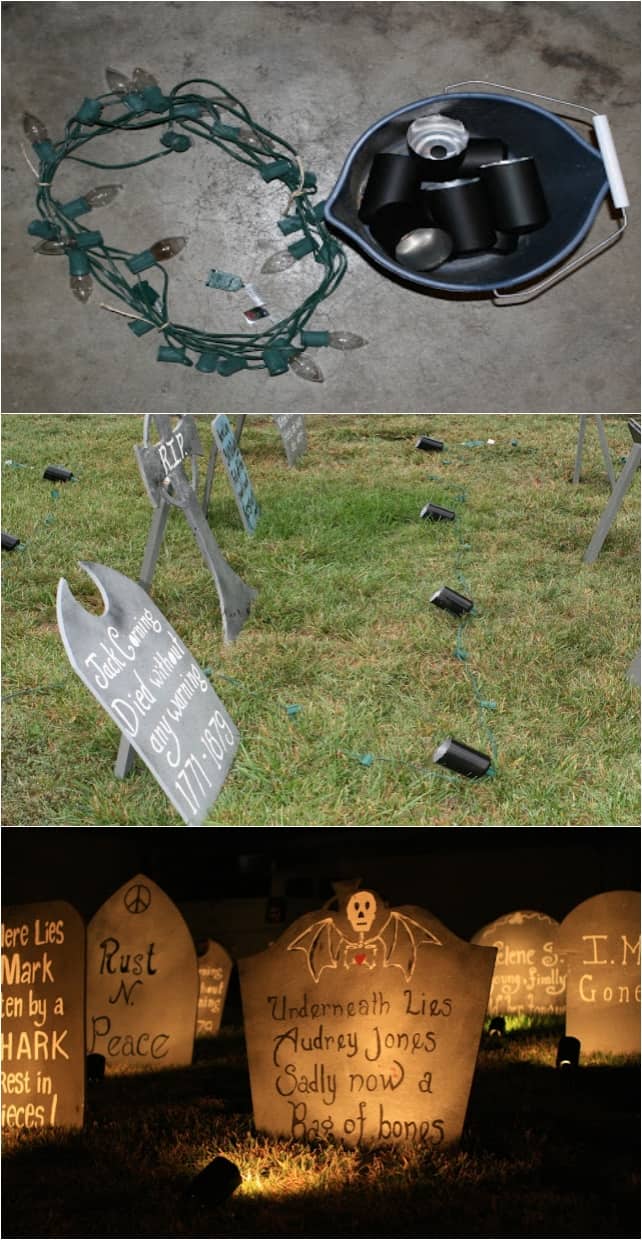 I think it would be scary as hell to enter a yard with this type of a graveyard. Don't you think the same? Jokes aside, this is just one of the best Halloween spooky illumination decorations I have ever seen. And I want to share it with you.

I said it before, and I will say it again. You cannot have Halloween without some pumpkins and Jack O Lanterns. There are many different ways you can make a Jack glow. This is definitely one of the more spooky ones.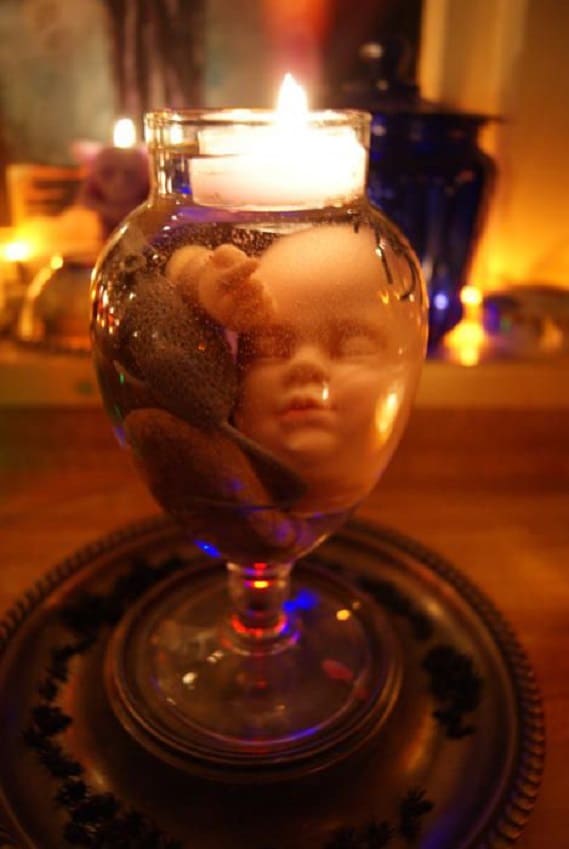 I think many people will have hard time stomaching this. A head in a jar is something you definitely would not like to see. Yes, you expect something creepy for Halloween, but I think this is too much for some people. On the flip side, you will achieve your goal. If that is to scare people off, of course.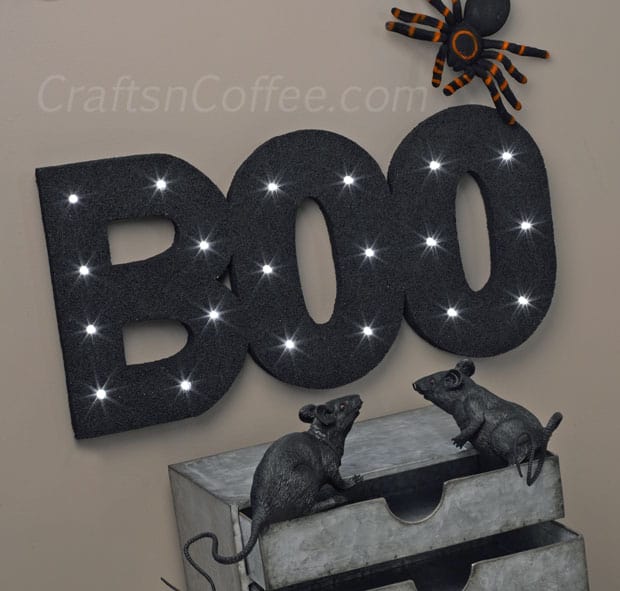 A Halloween party needs a welcome sign at the front of the house. That might be the most underrated and often forgotten part of the Halloween decorations. Therefore, I want to give you an idea that won't cost you a fortune. These signs can be pricey, and I do not want you to spend all your budget on a welcome sign.

You can make a Halloween spooky illumination decoration out of everything. Ping-pong balls are definitely some of the cheaper ideas. And the best part is, you can draw any emotion on them. Get creative, and make sad ghosts, happy ghosts, scary ghosts, and so on.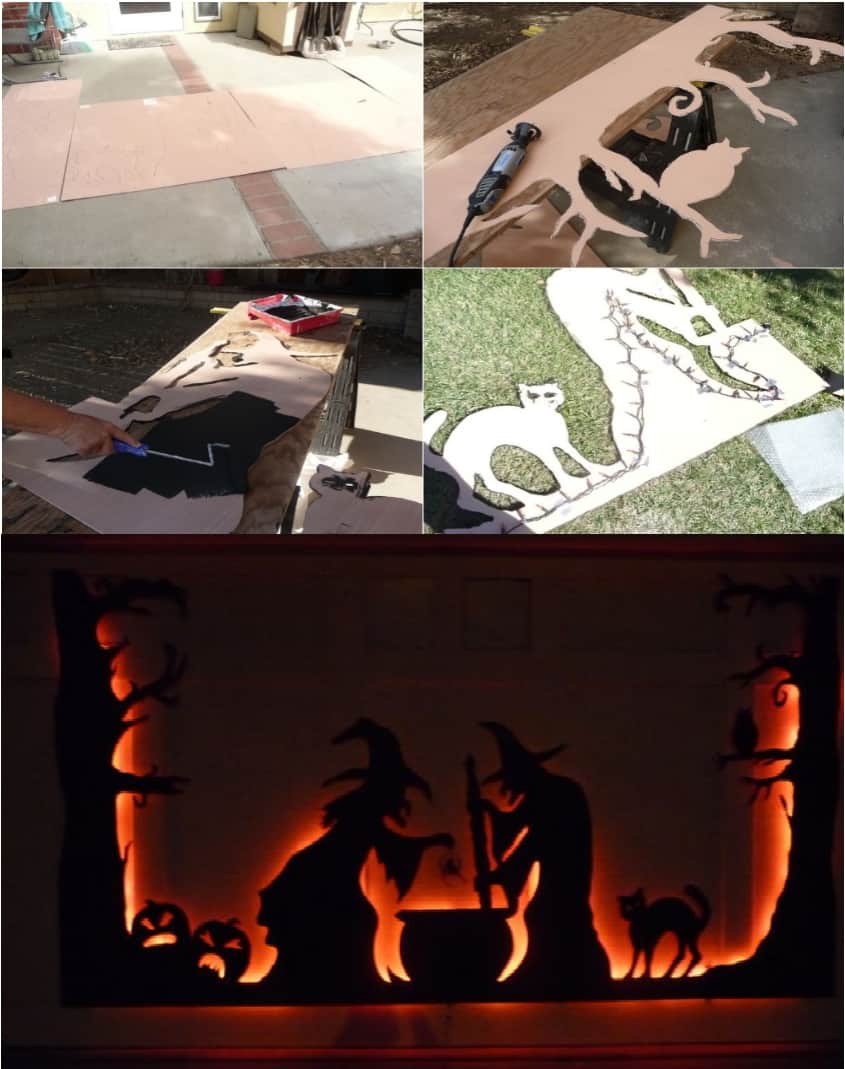 I said earlier you need a welcome sign. But you can also hang a big sign on your garage door as well. And it will definitely scare people off. With that in mind, I would like to finish the list with a big sign.
I hope you found something useful. And if you have any other ideas for spooky decorations, share them with us. We all need to prepare for the Holiday in the best possible way.