From time to time, we all need to change things up in the interior of our homes. And when it comes to the bedroom, one of the easiest, simplest, and most budget-friendly way to transform the space is the headboard.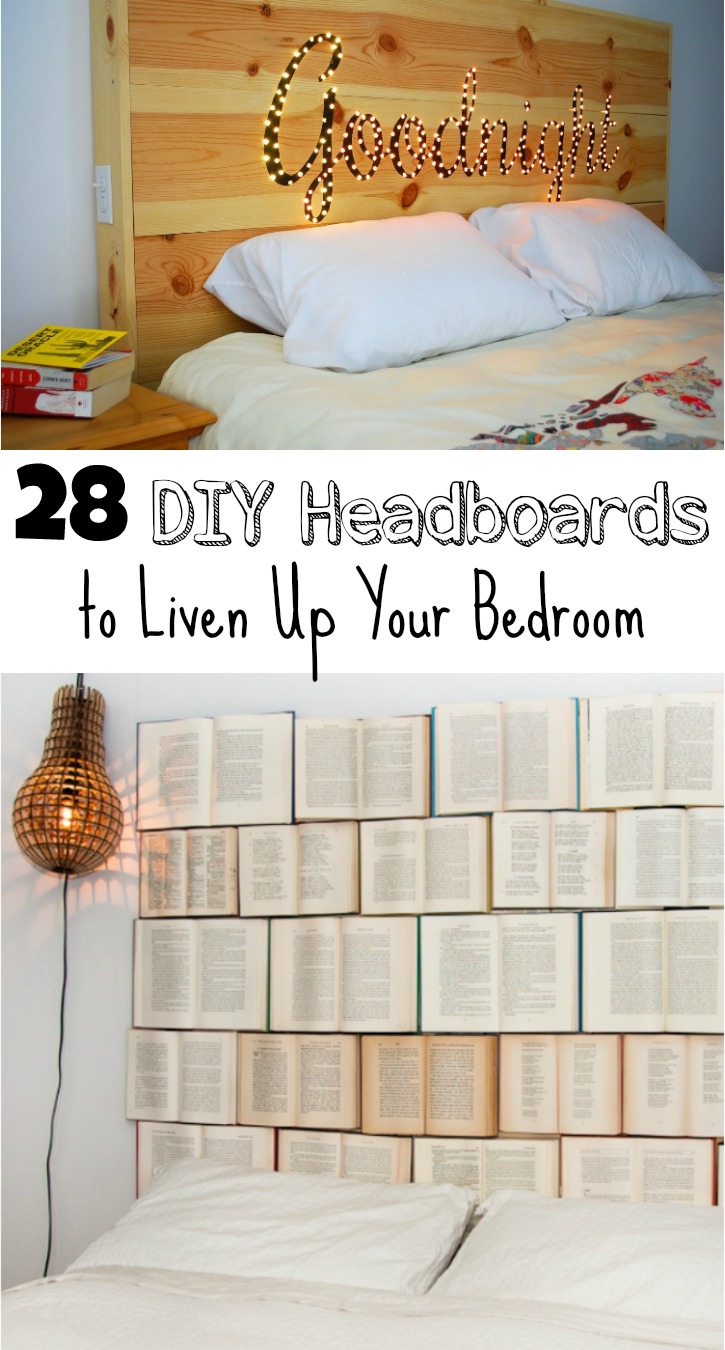 Look, the store-bought headboard that comes with your bed is usually just fine. I have nothing against that. But every now and then, we need a change. This change can symbolize a new period of our lives, the way we feel at the moment, or something else entirely. Even a simple reason such as wanting to get more color in the room works.
That being said, let's move over to some of the DIY ideas I've found for you. I really hope you find something useful, and you try it in the days to come.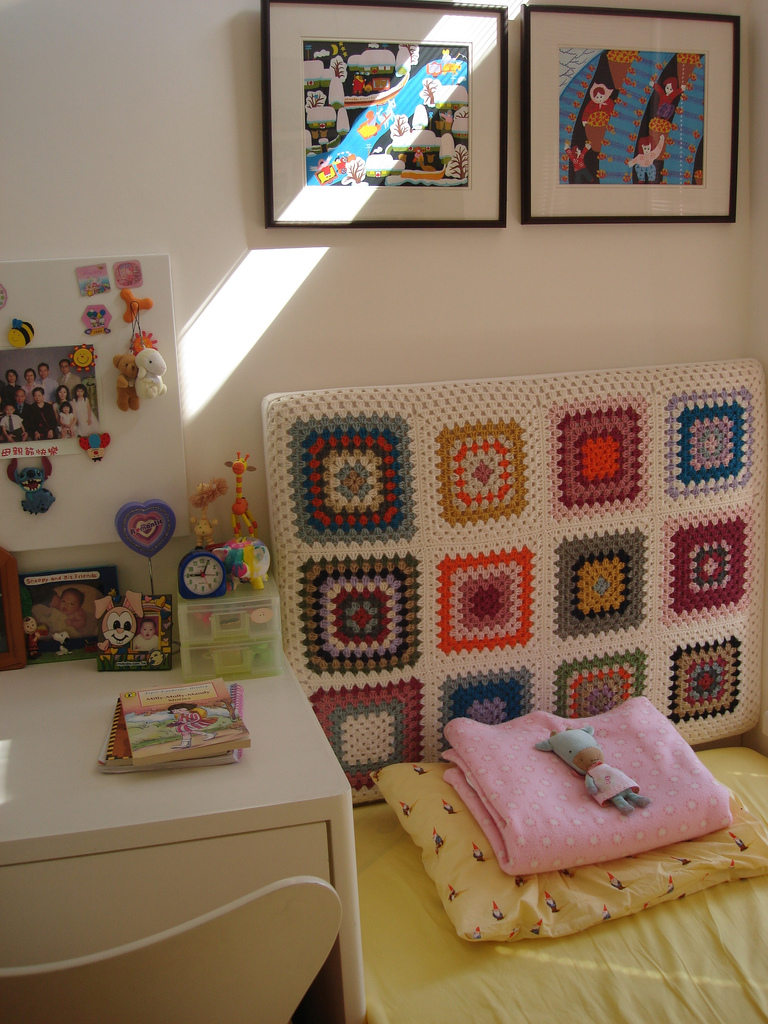 This is a project for a child's bedroom, but who is to say you can't have a crocheted headboard in the master bedroom as well? It all depends on the design, the pattern, and the colors you chose. You can get a sophisticated crocheted headboard for your bedroom, or ask your children to help with theirs.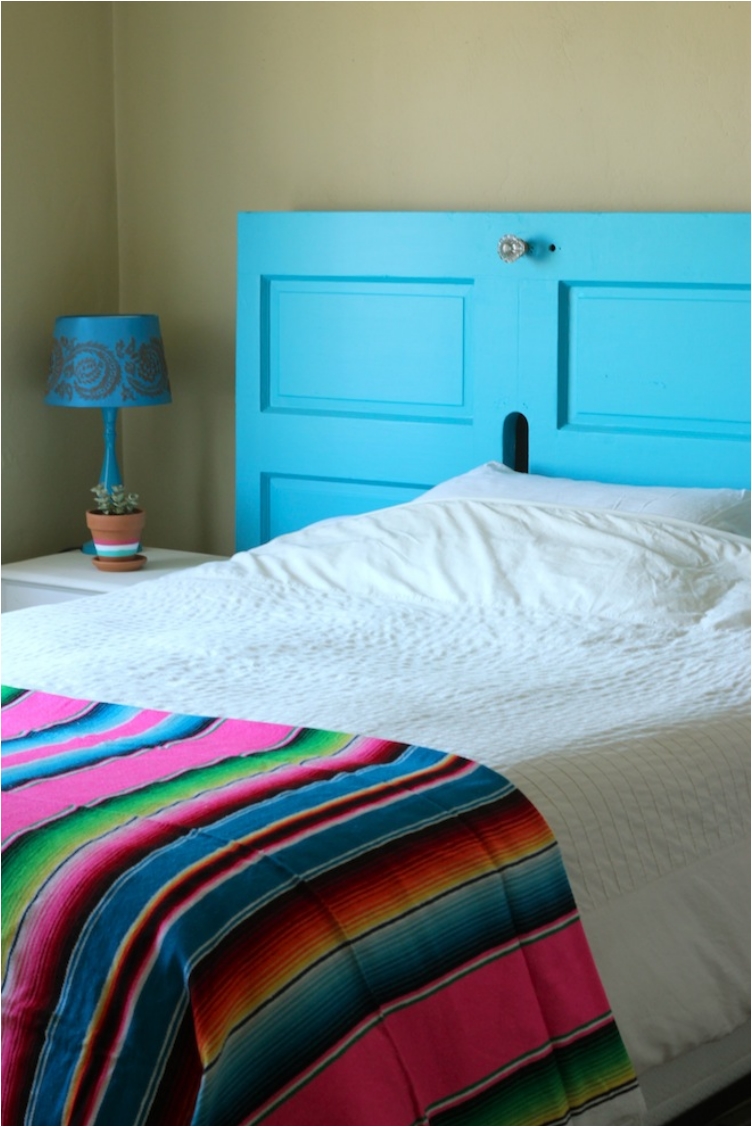 A sleek, elegant, and very creative idea. Those are the first things that came to my mind after seeing this headboard. The color is not set in stone—you can go various ways. And you can combine your headboard color with some other element in the room for a more streamlined look.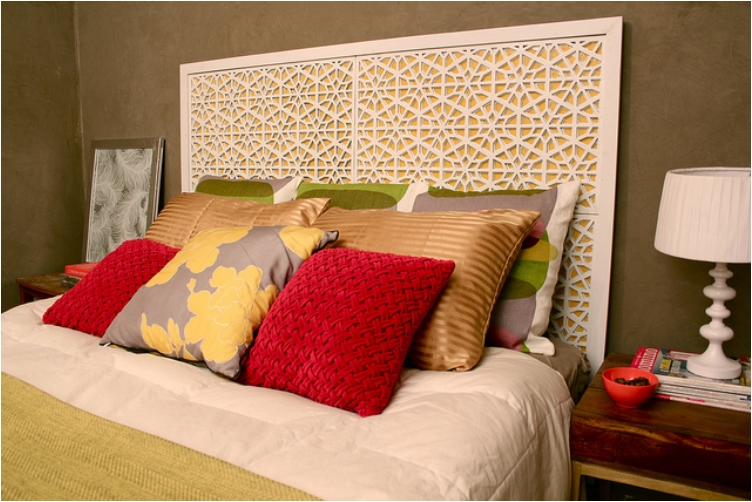 One of the biggest trends in interior design at the moment is the oriental style. More and more people are turning to the East for ideas for many rooms, and the bedroom is no exception. Morocco is a popular country for inspiration, but you can't go wrong with any oriental design.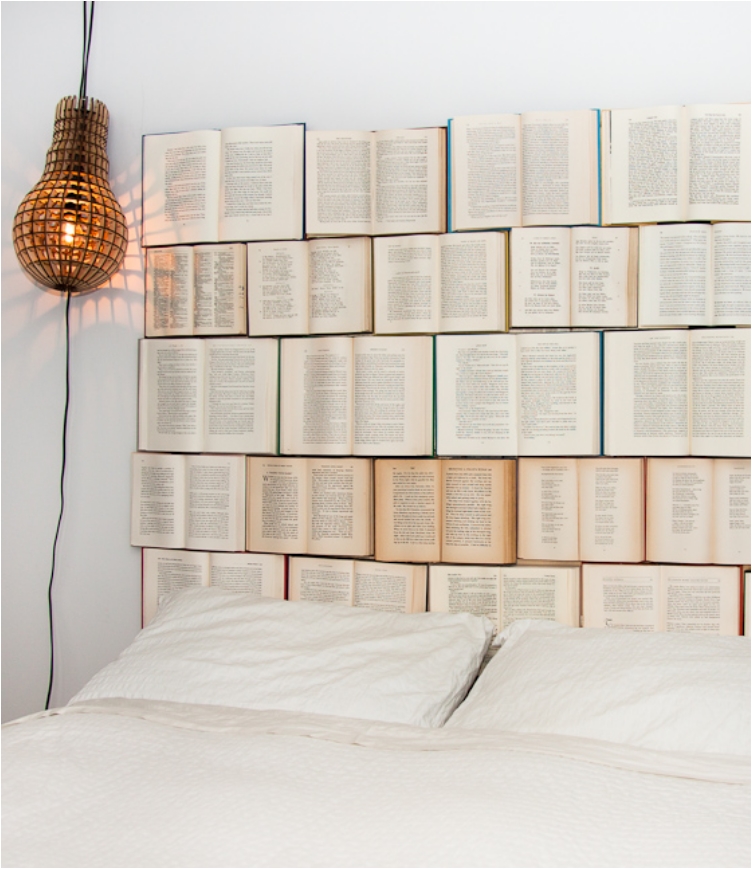 For the book readers out there: is there a better way to bring your books to the bedroom? The only downside of this design is that you basically have to destroy several books to make it. All those books you hang in there are forever lost.
A bit decadent for my taste, but there are people out there who would love this. And I have to appreciate every one of them. I don't judge, I just give ideas.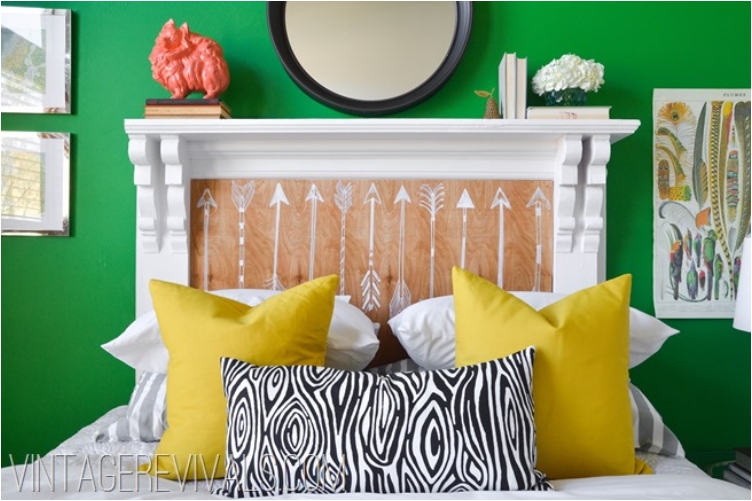 I love transforming old furniture to new—it's an obsession. I am always looking for that next project to create something spectacular. And I was very happy when I found this headboard. You just need a bit of patience and steady hands, and you can make any DIY project a reality.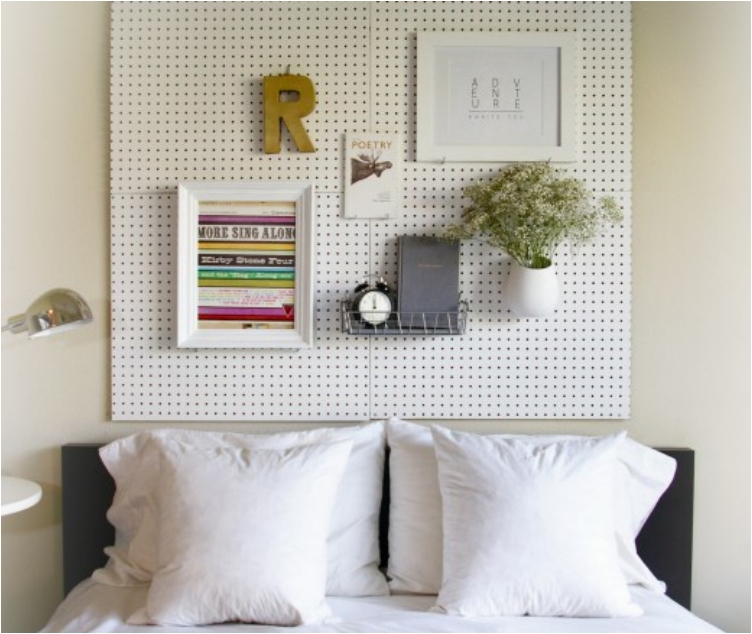 I'll be honest with you—I'm a peaceful and calm person in the bedroom. I love when tasks, assignments and work are left outside of the bedroom. And while this pegboard headboard reminds me of work, and all the tasks I have to do in the day, I admit it looks very good. If you are looking for a good, visually appealing piece, this might be it.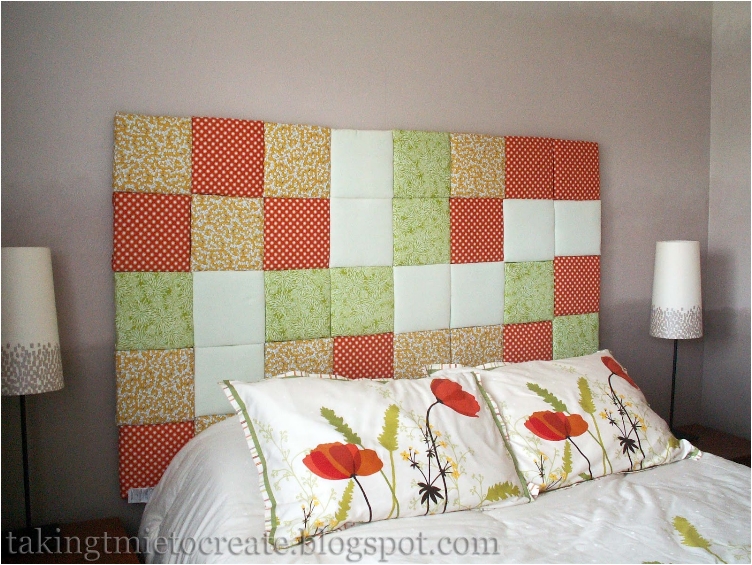 If you remember at the beginning, we had a crocheted headboard that we used for the children's room. And I said then that if you get the right design, you can make a crocheted headboard for the master bedroom. However, if you don't want a crocheted headboard—but still want something traditional and vintage—a patchwork is the next best thing.
Simple, elegant, and practical. I must say, this is my type of headboard. For all those minimalist people out there, a simple upholstery is all you need.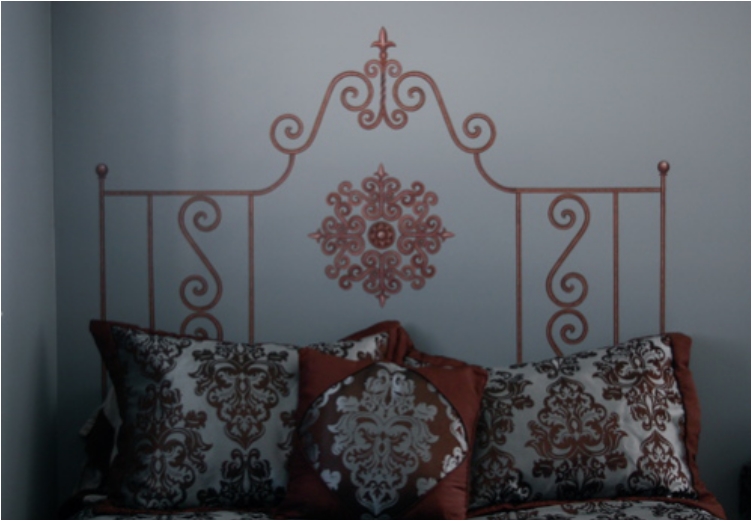 Murals always remind me of the Orient. Again, we are delving into the oriental style here, but you must admit, it looks stunning. And you can always mix Western and Eastern cultures, same as you mix and match old and new furniture. Playing with contrasts results in a unique outlook.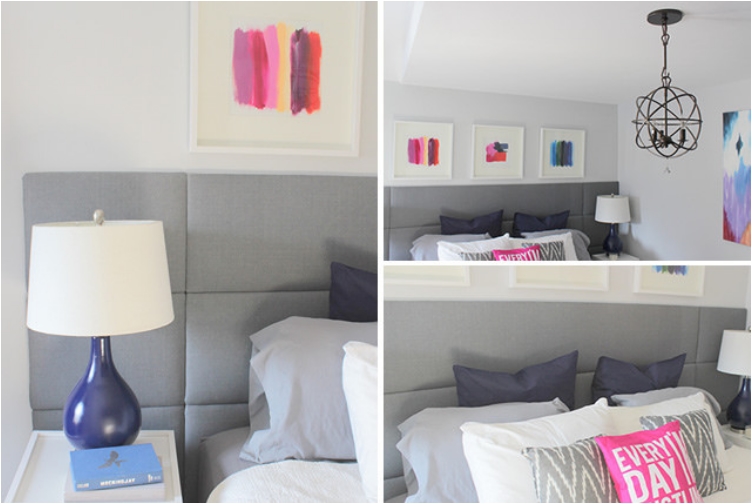 In many cases, the headboard is all the focal wall you need in your bedroom. But if you want to take things to the next level, pictures are the way to go. And no, they have absolutely nothing to do with the headboard here. It's just that the headboard is cut to a height that you can highlight the pictures on the wall above your bed.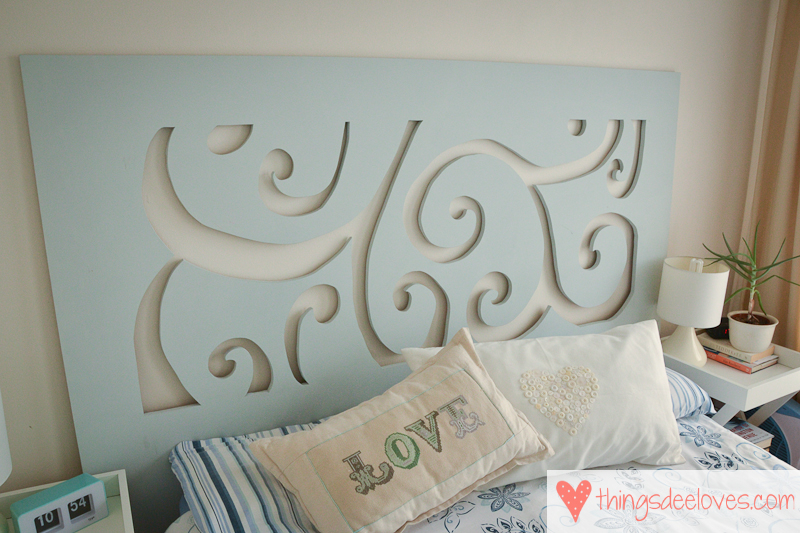 You will need to be crafty to get this design done. It will take a bit of time, patience and effort, but the result is well worth it. I just hope you have the tools in your garage to make it happen; buying tools just for your headboard is not an inexpensive option.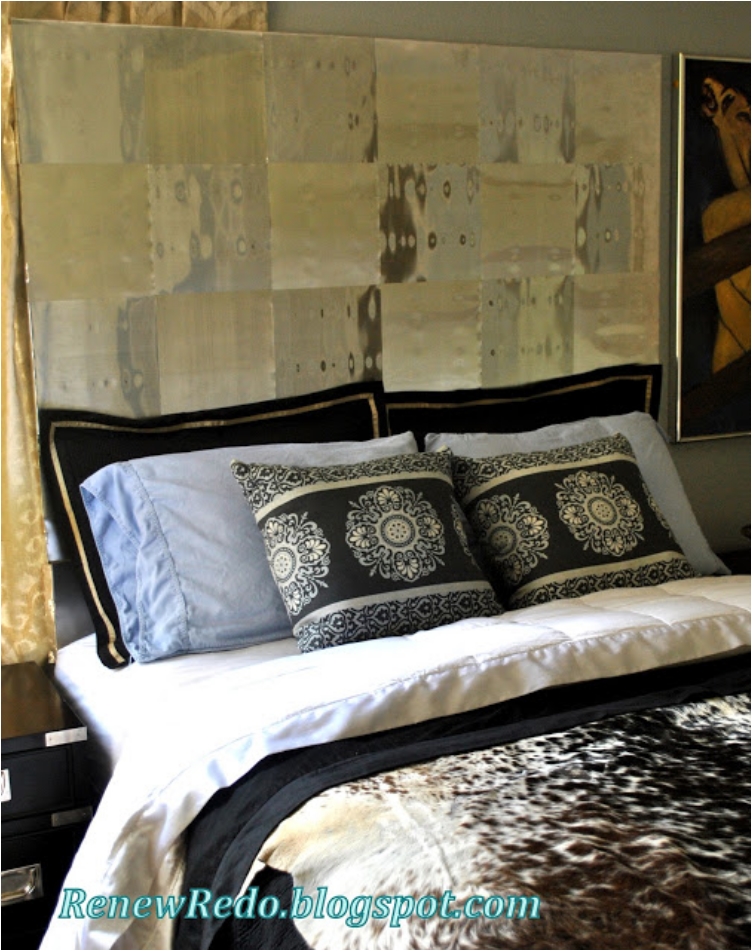 I know what you're thinking: what in the world is aluminum doing in my bedroom? Well, there are a couple of styles that have become popular in interior design in recent years. One of them is Oriental, and we talked about it. But another is industrial. And when it comes to industrial, people are not very fond of the idea going full industrial and having their bedroom look like a hangar. But they do appreciate a touch here and there. If you are into industrial, but want to have a modern look, the aluminum headboard will satisfy your craving.
Another project that requires turning something old into something new. When you enter the world of DIY projects, you'll notice most of them require something old. In this case, a dresser mirror.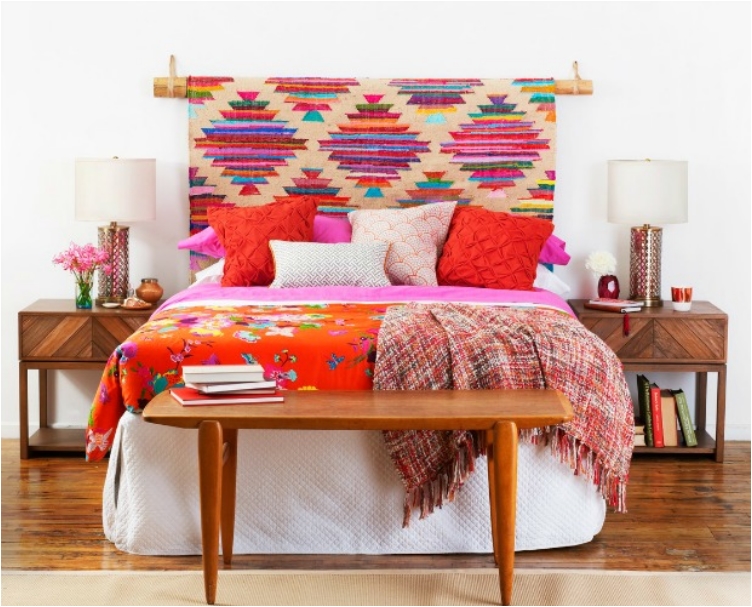 In most bedrooms I've seen, people opt for a simple, monochromatic look. But every now and then, I see a colorful bedroom that is just filled with energy and vibes, and it electrifies you. If you are that type of person, this is the idea you're looking for.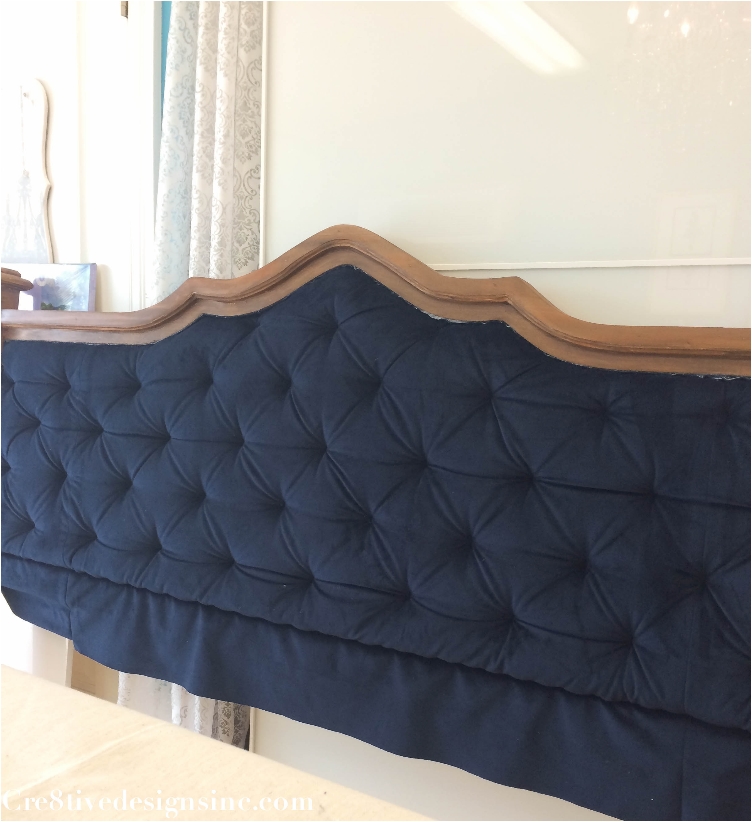 And just after the colorful design, we have a monochromatic. See, it's like black and white. There are people who love simple and elegant designs, and there are people looking for vibrant designs. For the former, blue is the best option. And when it comes to blue, the best shade is royal blue.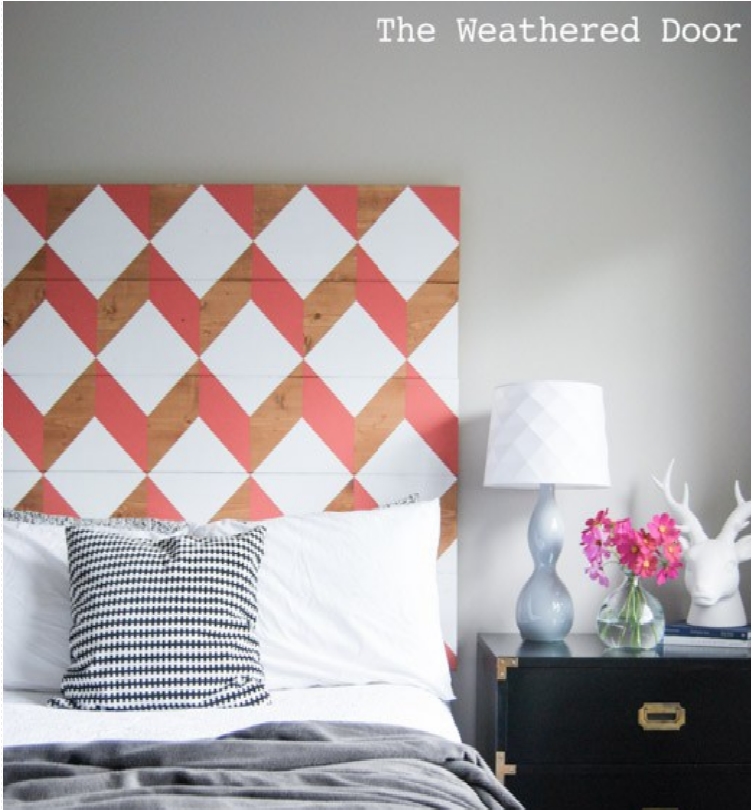 Thanks to the Scandinavian style in interior design, geometry has entered our world in a big way. One thing to note with geometry: you have to be subtle and stick to small designs. Like this headboard, for example. If you emphasize geometry with your headboard, be careful not to have other patterns and designs in the room. Keep everything else simple.
We are finally getting to the modern style of interior design. Modern and contemporary is all about floating furniture, lighting, illumination and everything in between.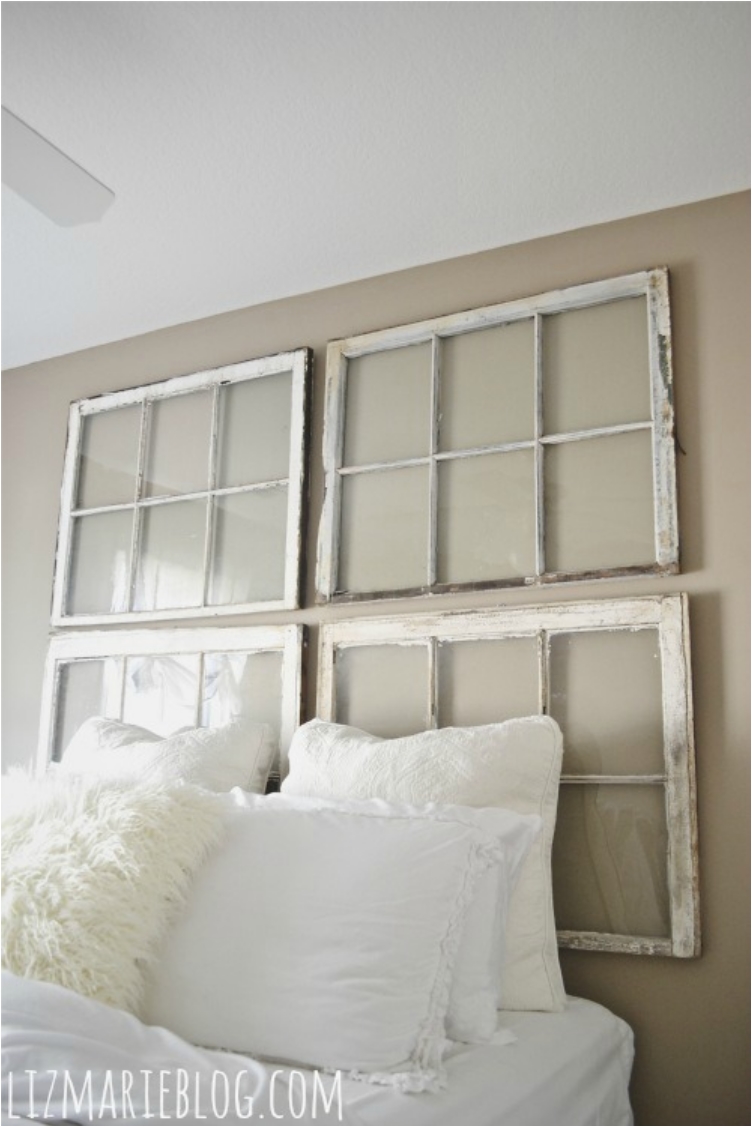 Not much can be said here. You either love antique furniture, or you don't. I have a friend who is way too deep into antique. And he loves windows; whenever we're walking through the city, he always looks at the windows. He's simply mesmerized by windows. So I've included this design as a sort of tribute to him.
This might look like something too extravagant to do, but believe me, it's practical and functional. At the end of the day, we all crave functionality and practicality. And the best part is, you can make this headboard in just few hours.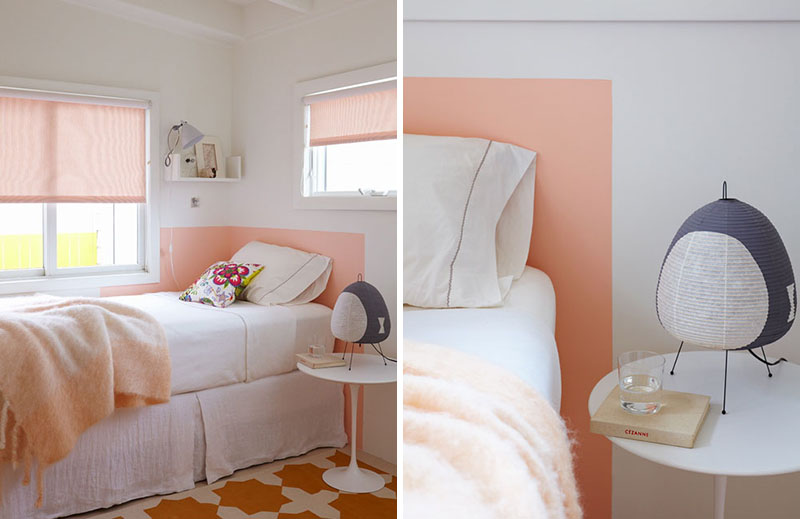 There is literally no simpler way to change your headboard than by painting the area in a different color. And you can change your headboard every season to match the weather. For example, orange (as in the picture) for the fall season, and then go something more vibrant for summer and spring.
If you want a fresh, clean space, this is the headboard that will help you get there. The theme here is a stress-free environment, and the headboard fits in perfectly.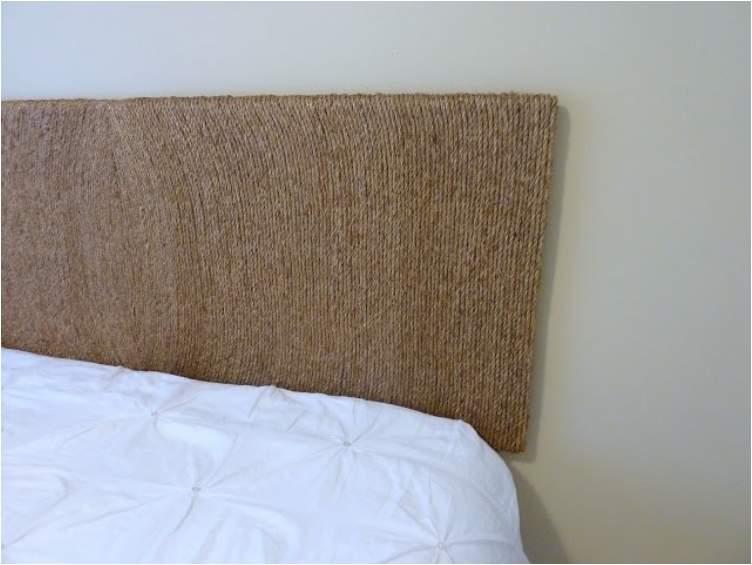 Another vintage look that will take you few hours to make. This is the design to go to when you want to give your bedroom a bit of a retro touch. There was a time when rope was one of the main materials in design, but that is long gone.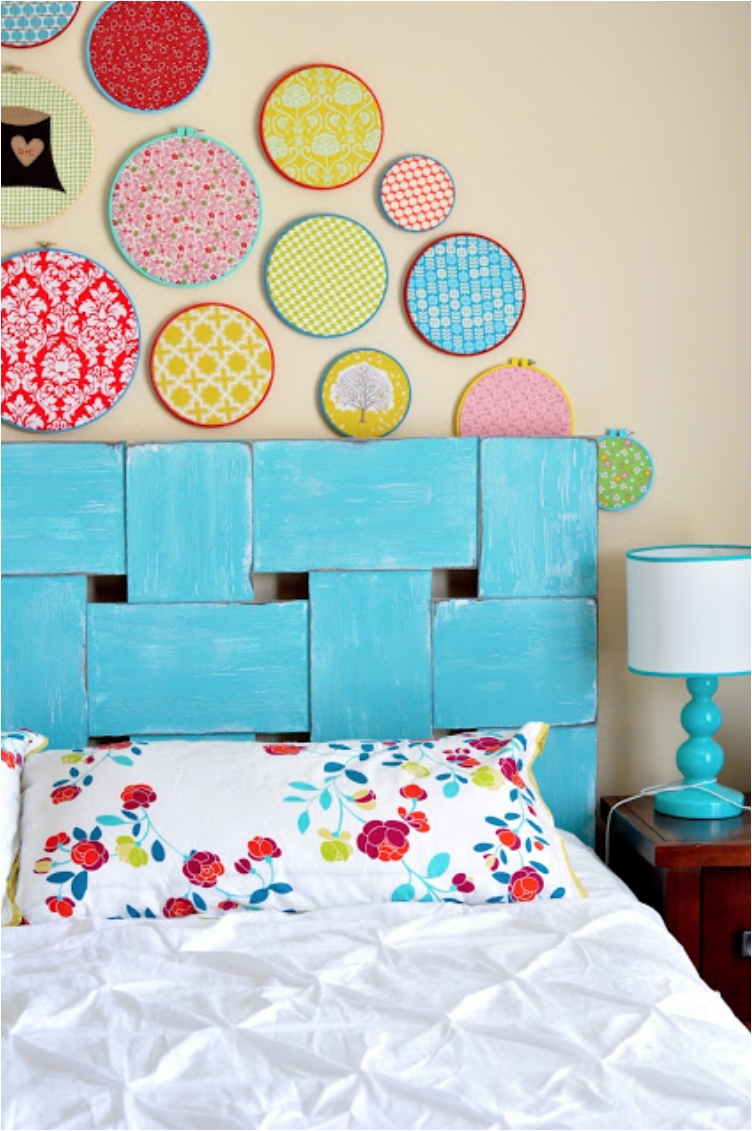 You can think of this design in two ways. For starters, it's a great headboard for a child's room. But you can also look at it in a different way: for a girl who is free of all the limits and prejudices in her life, and enjoys her free spirit and vibrant character.
I can see quite a few ladies out there going the floral way. After all, ladies love flowers, and if we could, we would take them everywhere with us. Floral dresses might be out of fashion right now, but flowers are always in.
We had a simple upholstery headboard on the list, and now we have a more playful design. Look, when you're buying upholstery, you can choose from a number of designs. It all comes down to what you like.
A fabric headboard is very similar to an upholstered headboard (at least in the versatility and options you have). You can use any fabric you can get your hands on. There's no limit.
As a lady who loves colors, it's only logical that I finish this list with something vibrant, cheerful, playful and unique. I hope you enjoyed it and found something useful for your bedroom.