Halloween is right around the corner. That means it is time to start preparing for one of the most unique and entertaining holidays ever. I must say, I love Halloween because of all the colors.
Aside from Easter, Halloween is one of the more colorful holidays. There are so many colors thanks to the various decorations. But the thing everyone loves about Halloween is the trick-or-treat tradition. This year, instead of going with a regular bag, I have some unique ideas for you.
Why not make your treat-or-treat bag in the spirit of Halloween? That means scary in a good way. Luckily for you, there are lots of ideas you can try. And I will show some of them to you. Thanks to these ideas, you will have a fun bag for every child that knocks on your door.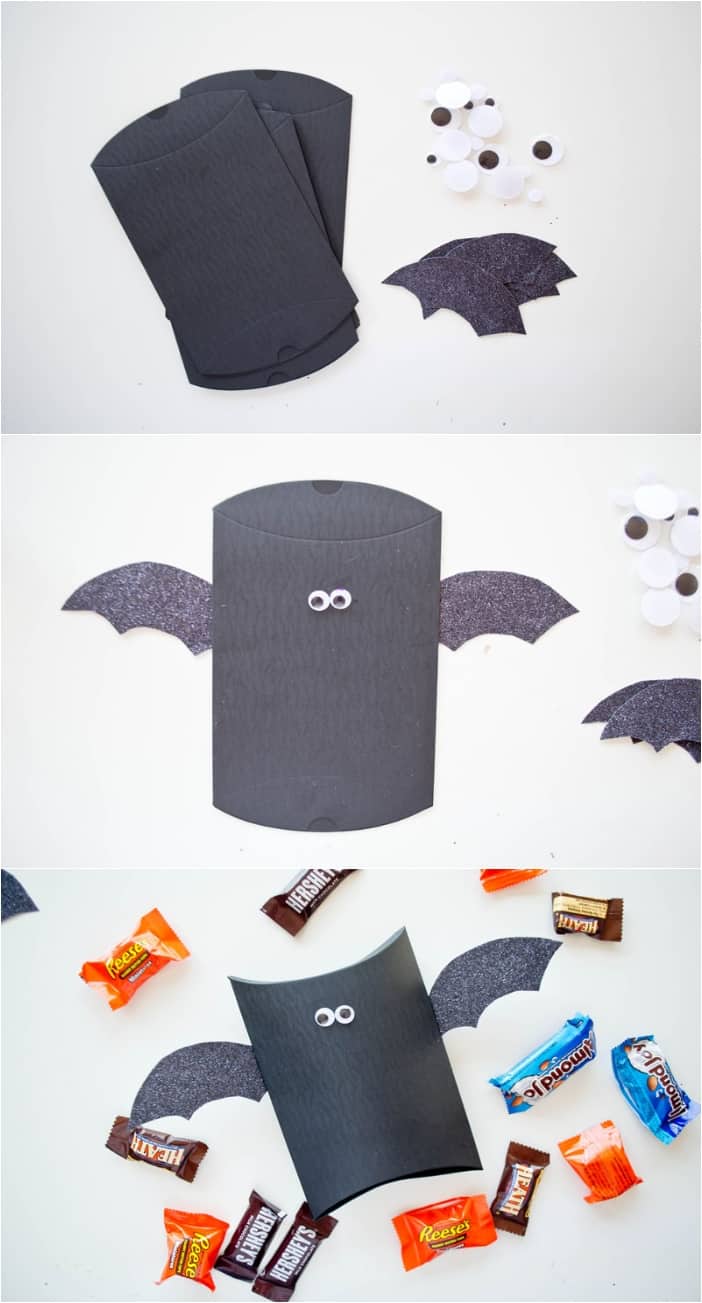 We start off with a traditional bag. Bats are one of the common scary creatures we see everywhere during Halloween. And the beauty of the bat bag is they are big and can fit lots of candy. Isn't that something you love?

Any child that goes out for Halloween wants candies. But the trick is to make the candies look Halloweenish. Well, I have some bubbles that are just perfect. Scary, colorful, and fun in the same time. I bet children will love them.

I love it when there is a little mystery. And this bag is exactly that. Scary and mysterious in the same time, it is perfect for your little candies.
You just cannot escape the ghost during Halloween. I must say, while the ghost is one of my least favorite decorations, I appreciate the effort. Personally, I do not like the ghost because it is all white. I am more of a colors person, but even I can appreciate beauty and admit it. This ghost, for example, is just way too good.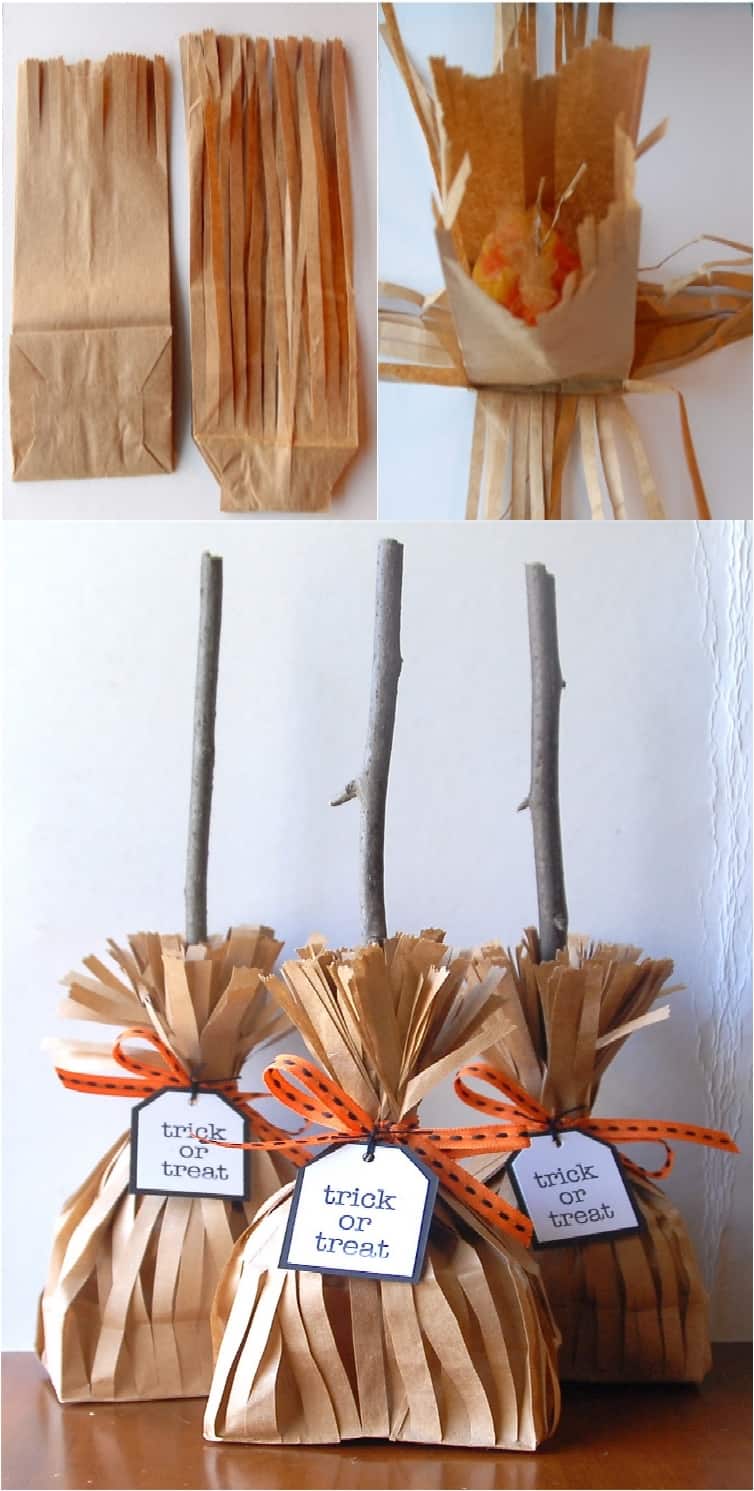 When I was little, witches flying on brooms over houses was one of the scariest things I have seen on TV. My parents always tried to scare me with witches. They told me the witch will come and take me away on her broom. And ever since, witches decorations are my favorite when it comes to scary decorations. Call it childhood memories and trauma, but brooms and witches are scary.

Let's be honest for a moment. We all want some simple, yet creative decoration. Some of us have lots of time during the Holiday to prepare decorations. Others are limited. If you fall into the latter category, these mummies require just few minutes of your time. And you will still be able to deliver something scary and fun on Halloween.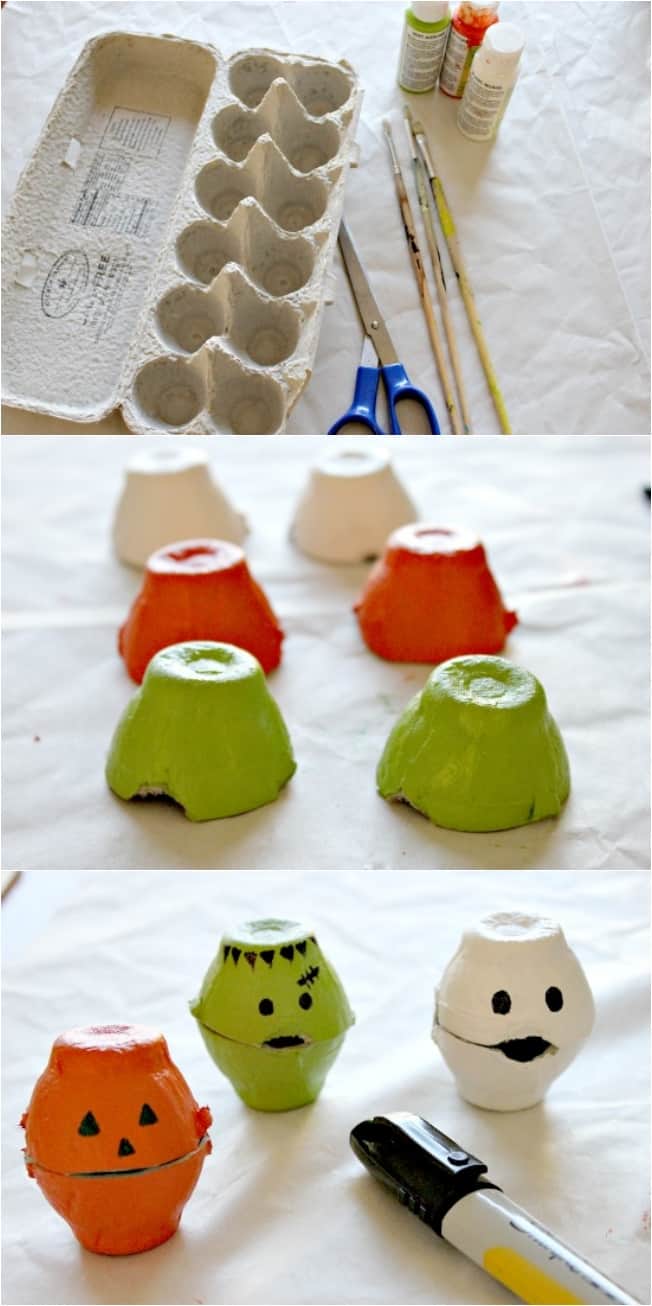 Most of the bags on this list are for lots of candies. Well, with this one, people might say you are cheap. But hey, at least you've put some effort in creating some fun and spooky treat bags. Some people cannot do as much.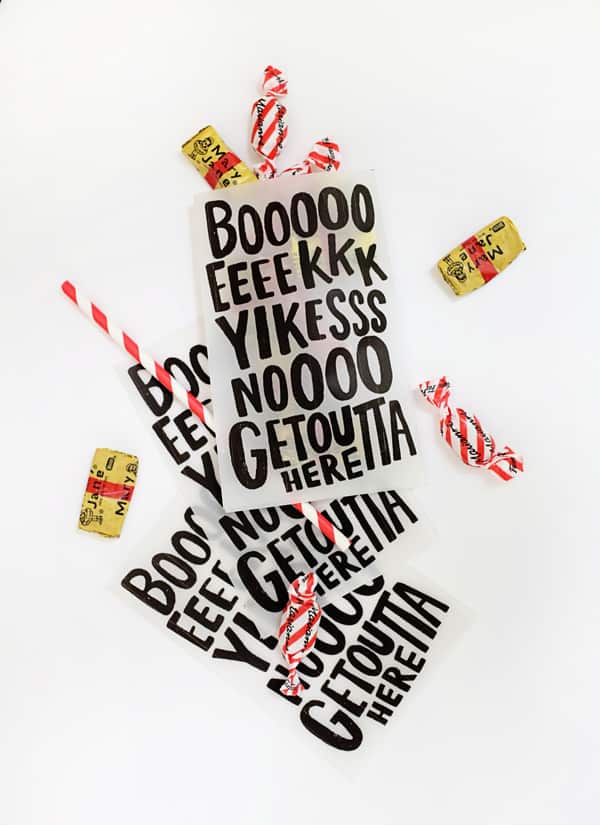 When it comes to simplicity, the simplest and easiest thing you can do is print a bag. Like in, put some scary words or messages on it, and print it. As simple as that.

I must say, even on picture, these eyes look spooky. I can only imagine how scary are they in person. Now that is some sick stuff out there. Human organs are probably the scariest thing during Halloween, because we feel connection.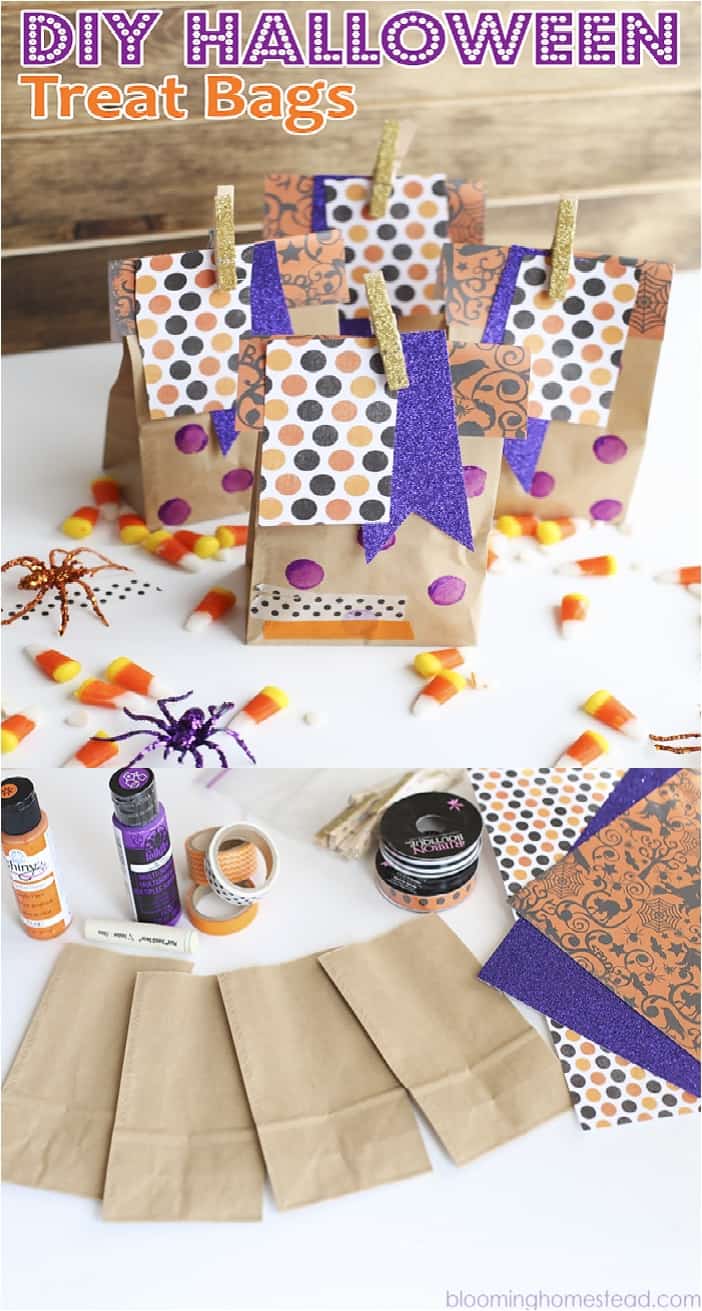 Paper bags are usually dull and boring. But with a touch of creativity, you can breathe some life into the paper bag. And I am sure people around the block will envy how high children think of you. That is the best part about Halloween decorations. If you manage to deliver the best ones, children will speak of you with respect. They will love you.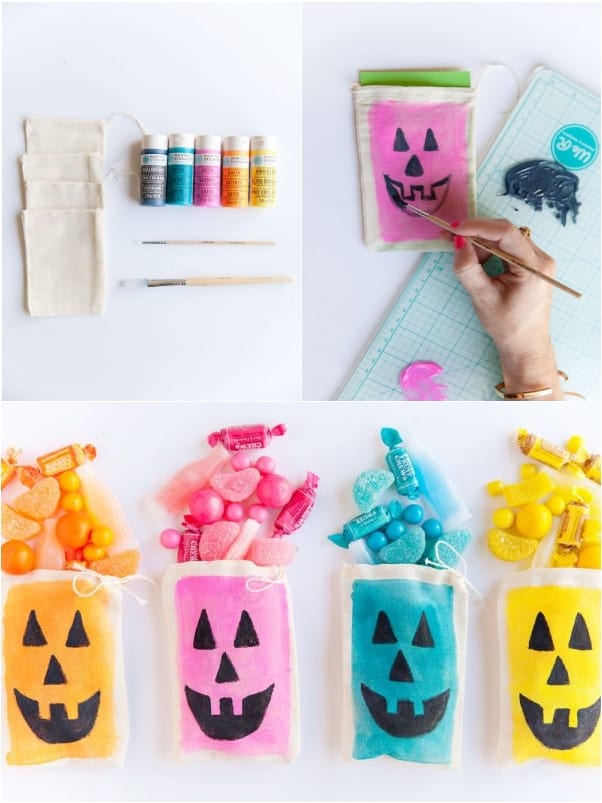 You cannot have Halloween without Jack-o-Lantern. It is as simple as that. And while there are many different Jack decorations for Halloween, I chose this bag as a participant. What I love the most is you can customize the color.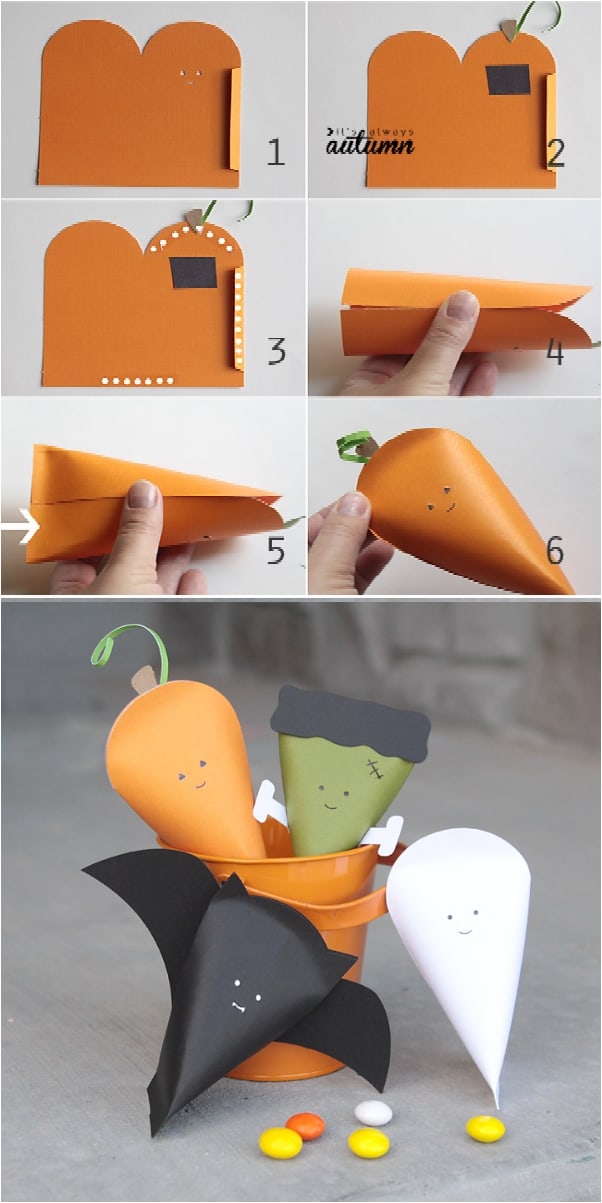 Not everything around Halloween has to  be spooky and scary. Some people love to stick to cute and adorable decorations. And there is nothing wrong in that. As long as you stick to the traditional orange color, everything should be fine.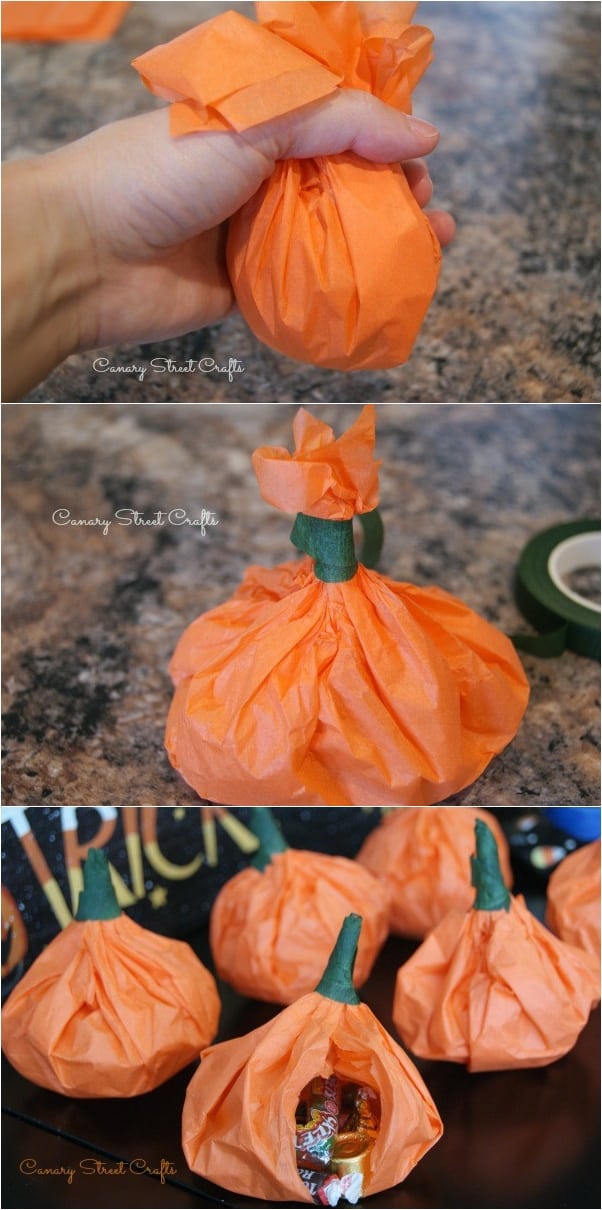 Speaking of cute and rather normal bags, the pumpkin bag is a staple you cannot escape. After all, the pumpkin is the logo of Halloween. And I would love to get a bag like this one. Open it, and enjoy all the delights inside.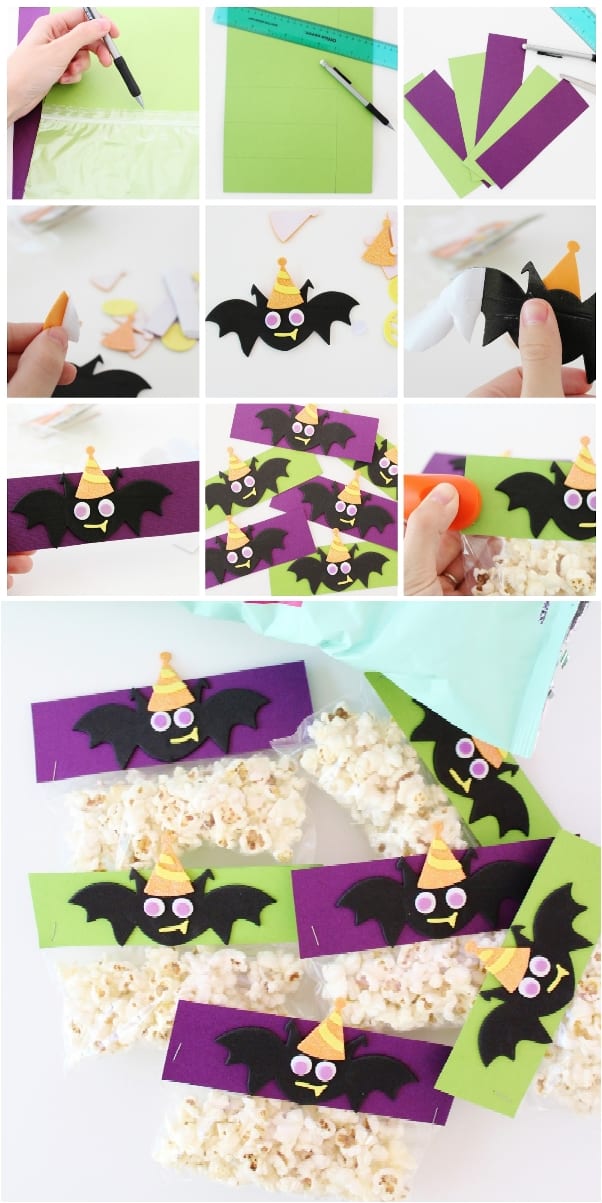 One of the more popular treats, no matter if it is Halloween or not is popcorn. And the best part is, popcorn is a healthy snack. So in a way, you are supporting healthy living and diet with this bag. Good for you.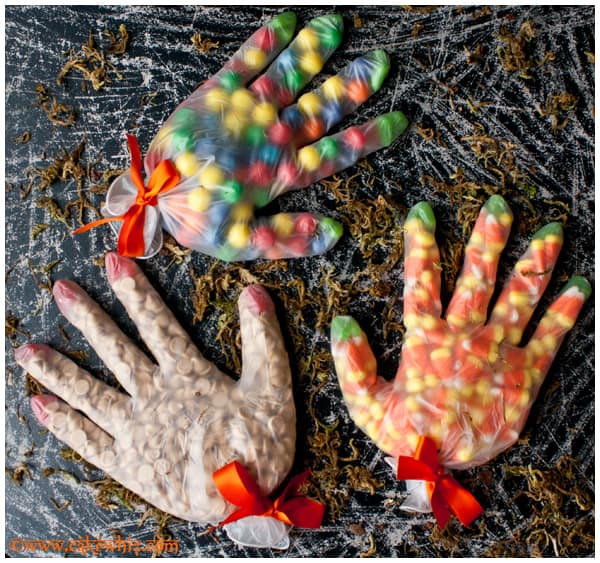 The trick here is to use colorful candies that will make the bag look awesome. Some elect to go with candies that are as close to human skin as possible. Others go for something more colorful. To be honest, it doesn't matter. The treat bag is awesome any way you look at it. It all comes down to what you prefer and enjoy.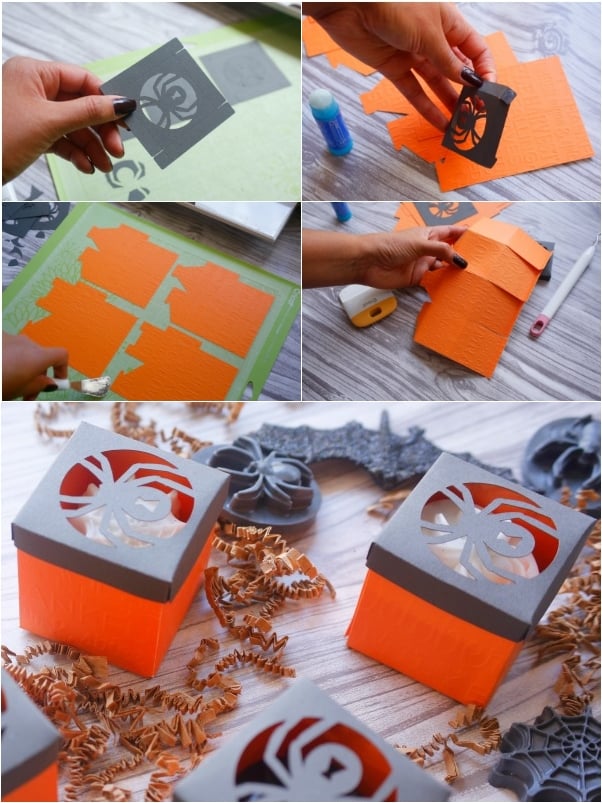 I would like to finish off with another classic creature. We started off with the bat, and we are finishing with the spider. Both of these creatures are just as important to Halloween as the Jack-o-Lantern.
With that in mind, I am sure you have many more ideas about Halloween treat bags. It would be nice if you could share them in the comments. Let's make it our own thread where we share ideas.