If there is one room people compromise on when it comes to interior design, I believe that it's the bathroom. I truly believe that people are always ready to sacrifice space in the bathroom just so they can get more space in other rooms.
And another thing I've noticed is that the bathroom is arguably the most underrated room in the home. Most of us don't pay attention to the bathroom. But it should really be the other way around. After all, the bathroom is where we take care of our hygiene. That being said, I know I always need some extra room in the bathroom. And I'm sure there are others like me.
That's why I want to talk about making your bathroom look bigger. There are several ways to add storage in the bathroom, and we'll take a look at them.
 
One thing you'll notice any time you enter a bathroom is that the space above the toilet is empty. But that's where ideas are born. Why waste so much precious space, when you can add some shelf storage?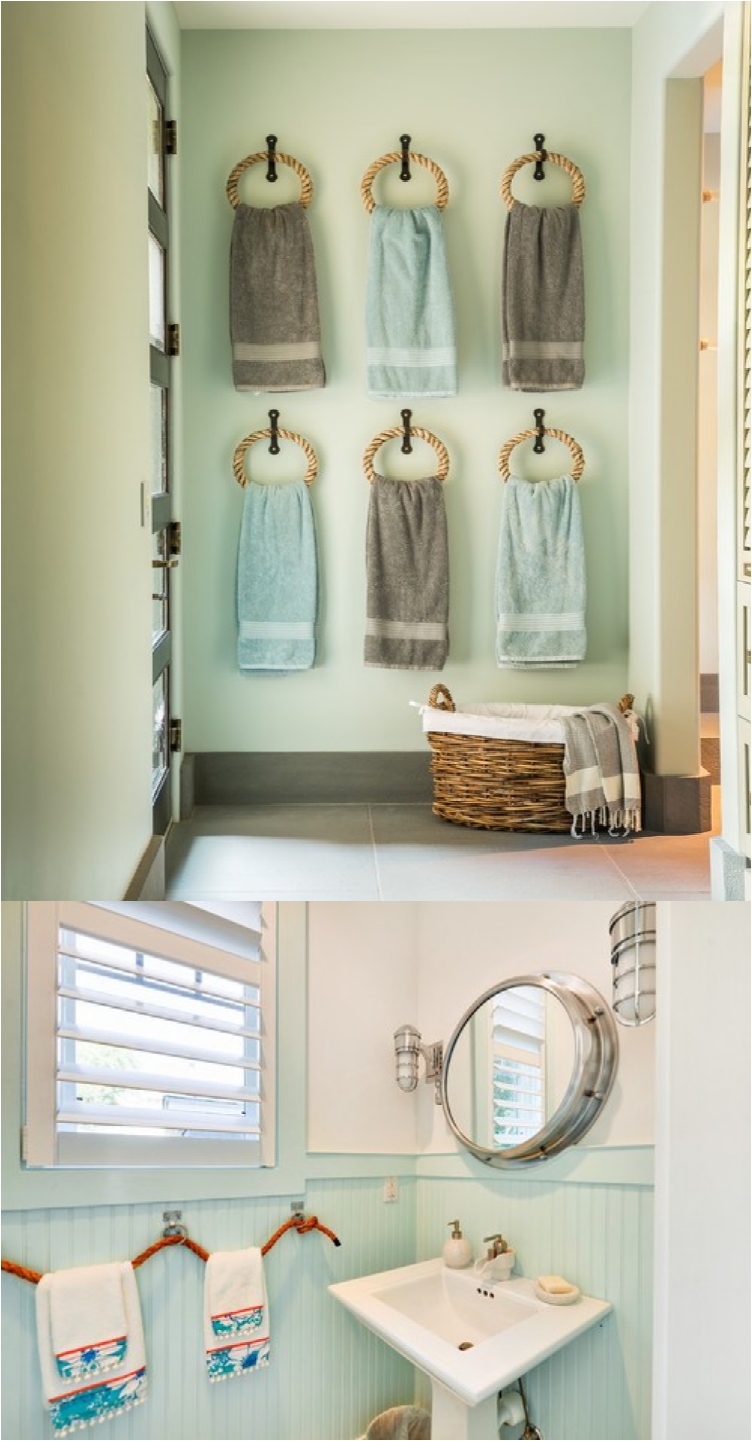 Towel racks are great in two ways. First, and foremost, you have a way to hang your towels in the bathroom. But second, and equally important, your bathroom looks clean and neat. Like a hotel room. And that's definitely something you want to achieve. Especially when guests come over—you don't want to send them into a chaotic and dirty bathroom!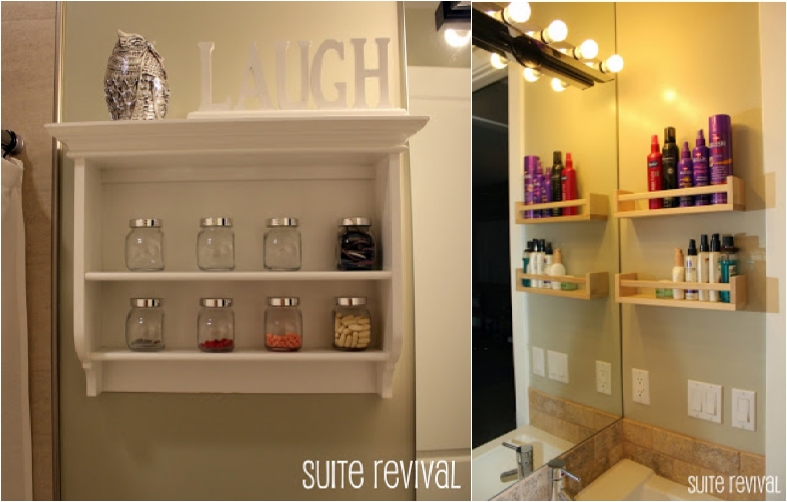 This trick works wonders in the kitchen. But in the kitchen, we use these racks for storing spices and other ingredients. In the bathroom, we can use the rack for beauty products. We all have beauty products. Men, women—we all have them. Some have more, some less.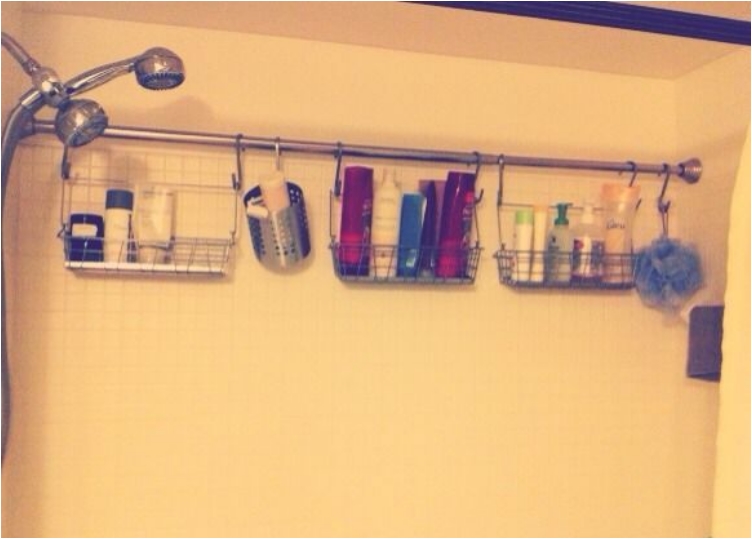 Another "dead space" that you can utilize. The shower curtain is another "forgotten" area that people ignore. But you can get away with some hangers there. And by doing that, you'll have your shower products within arm's reach.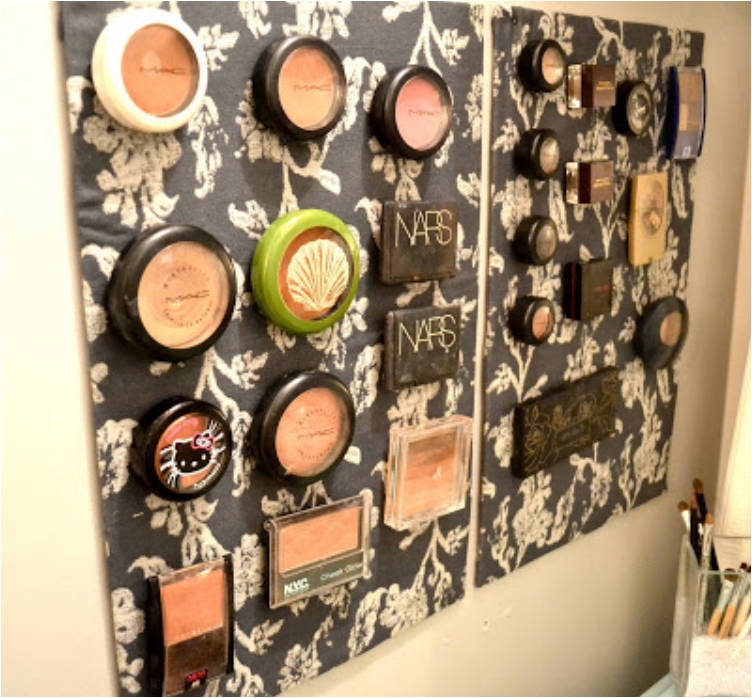 Another trick that we borrowed from the kitchen. In the kitchen, the magnetic rack is usually positioned on the fridge, and we can use it to store anything. We just tweak the trick a little, and we have a superb way for organizing our makeup.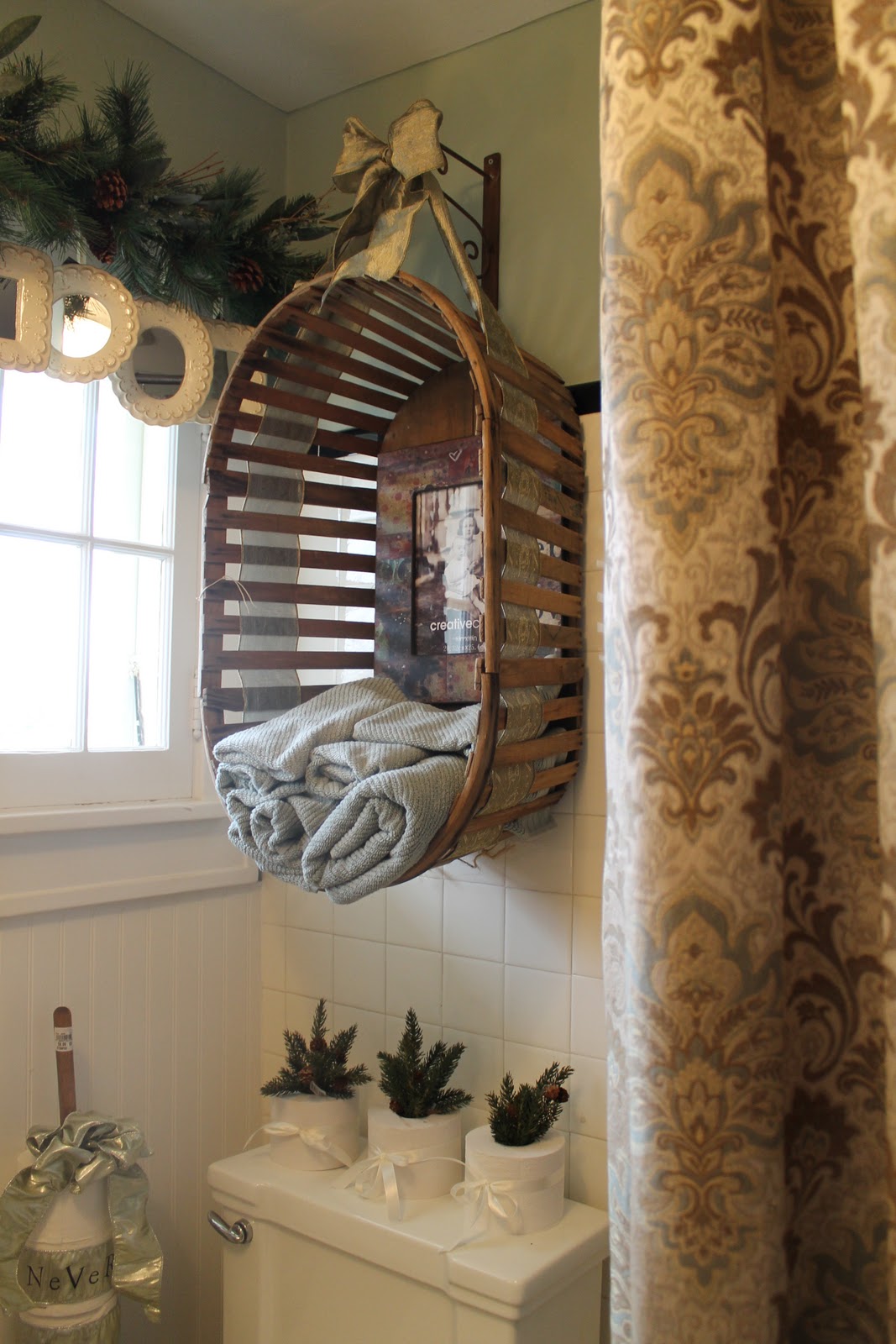 There are many ways to store the towels in the bathroom. We had a clean and practical way before. Now we get into a more creative area. The only trick here is that you need to have height in the bathroom. If your walls are not high enough, you can't use hanging objects.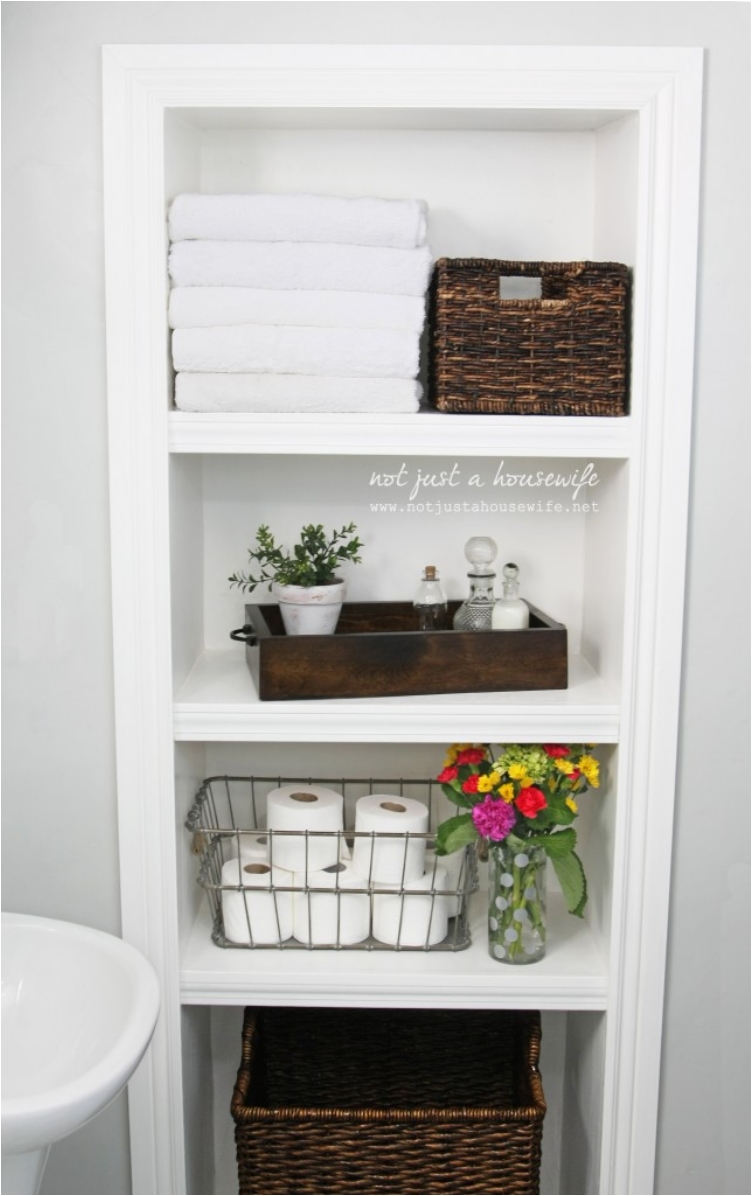 I've written about nook beds and how great they are for saving space in the bedroom. You can't add a bed in the bathroom, of course. But you can use the trick to save storage. These nook shelves will easily fit into your interior design.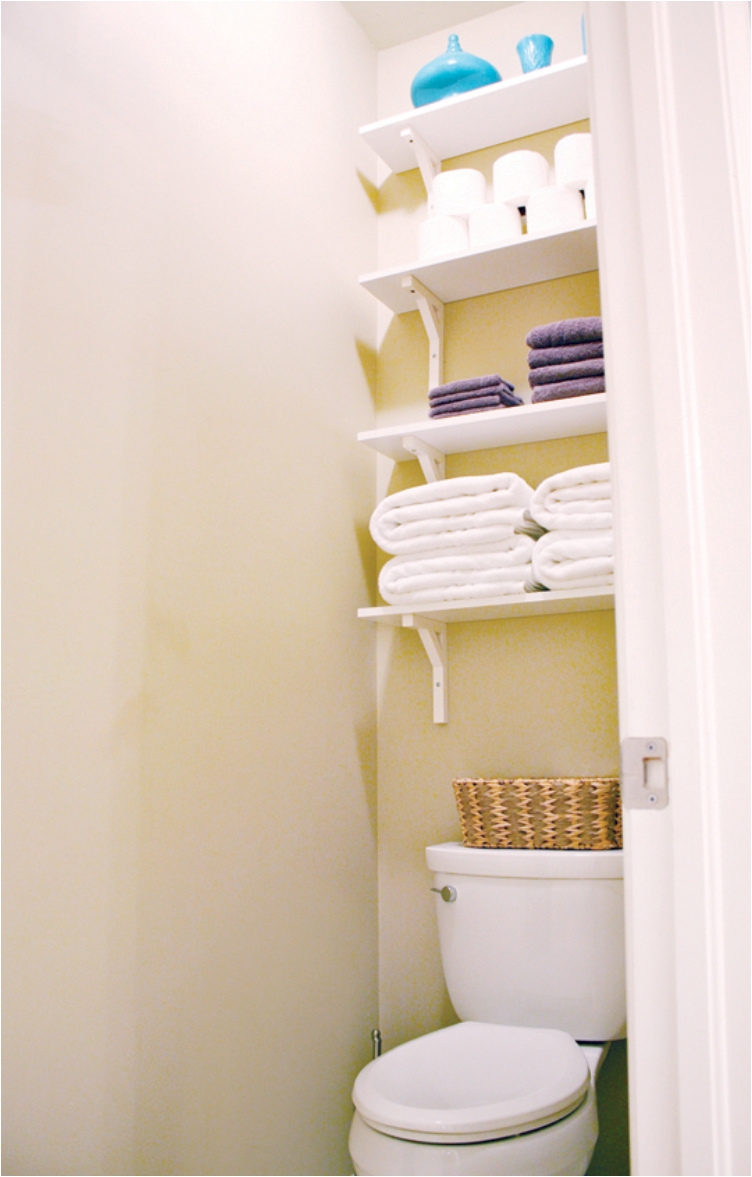 We had shelves above the toilet before. They were more rustic and wooden, and, to be frank, not so visually appealing. These, on the other hand, are much more visually appealing and add a decorating flair to the room.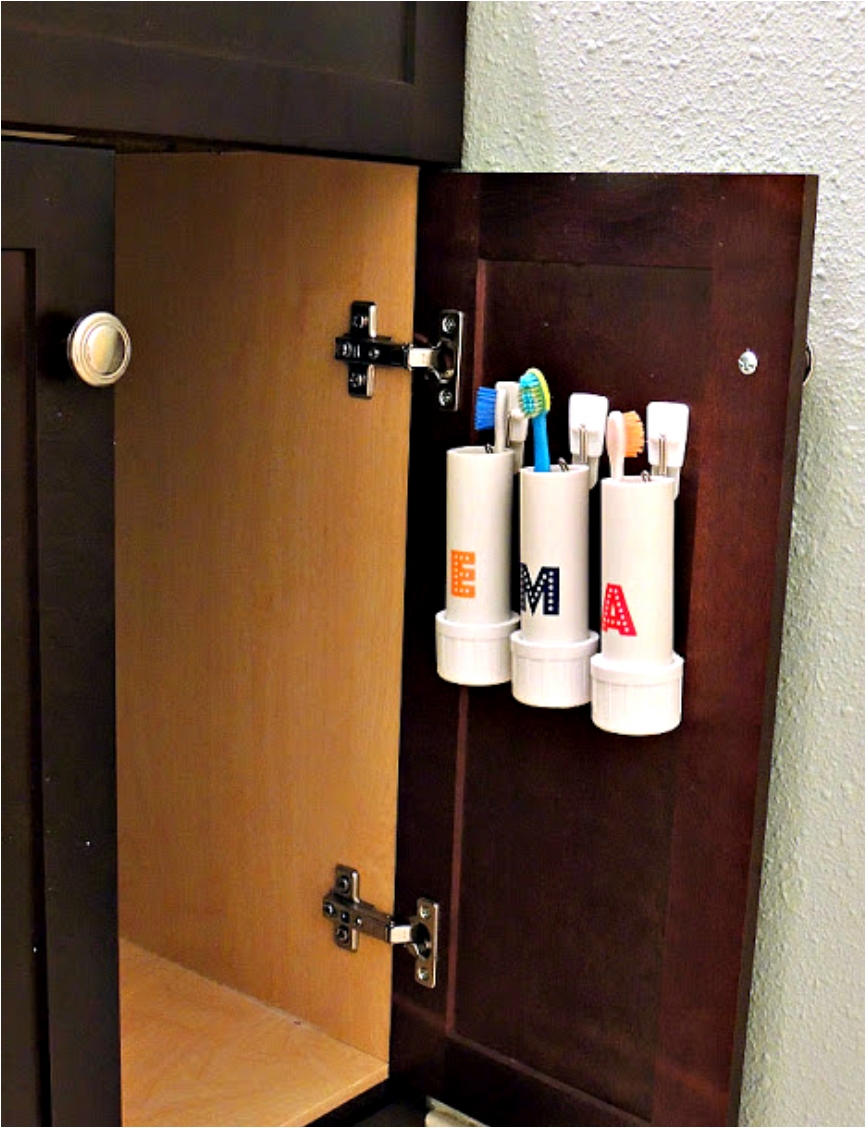 I love PVC pipes. I should definitely write an article about how you can utilize them in the home! There are so many things you can do with PVC pipes. This toothbrush holder is one of the simplest and easiest DIY projects with PVC pipes.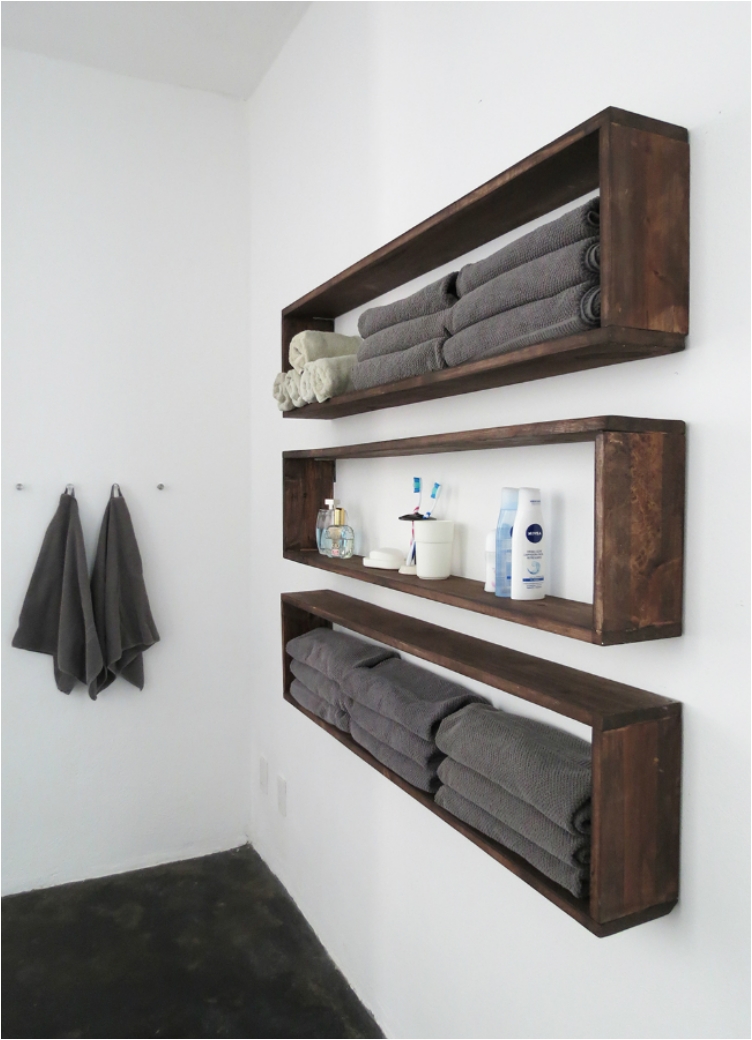 You can mount shelves on your wall anywhere in the bathroom. Not just above the toilet, but any empty wall. The trick, as I've said before, is to make sure you have enough height in the room. After that, it comes down to your preference as to what type of shelves you want.
This is one of those two-in-one projects we all need to have. Multifunctional projects and furniture pieces are my favorites. Some of them look good, and some, like this one, are for practical purposes.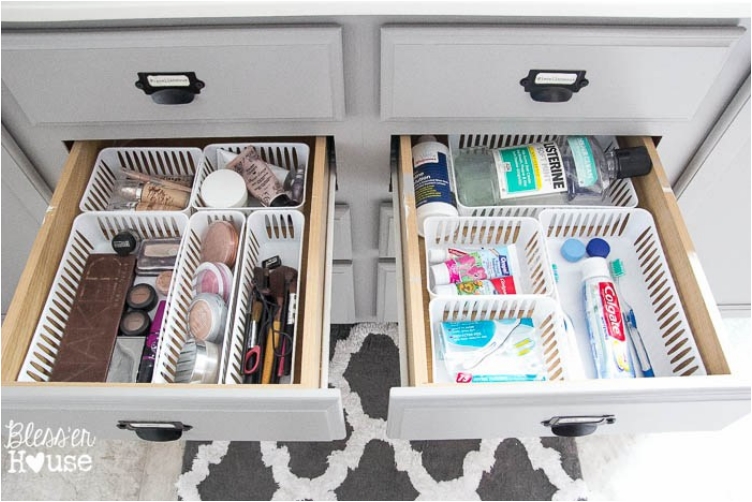 At the end of the day, it all comes down to how good your organizational skills are. For example, when I was young, there was no way I could pack my clothing in a single suitcase (my mom managed to do it, though). But as I grew up, I learned some organizational tips and tricks to pack easily. And these tricks will help you organize your bathroom utensils in a much better way.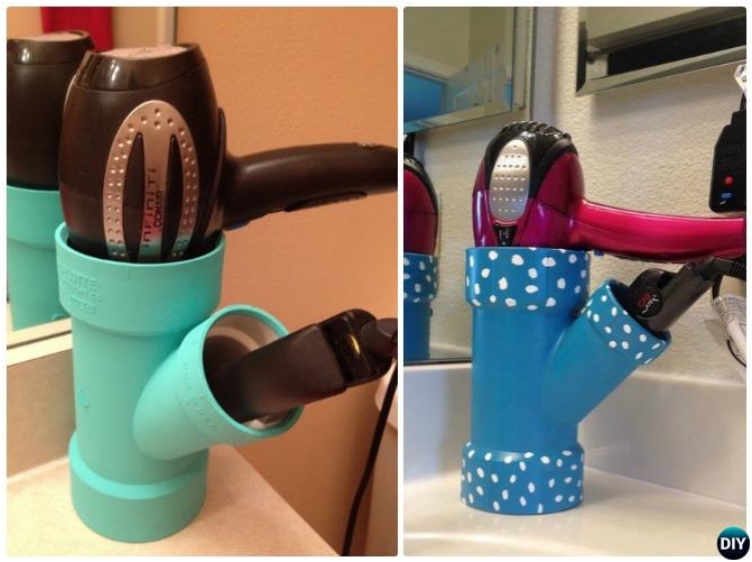 You see, PVC pipes have more than one use just in the bathroom. Imagine all the things you could do with them around the house! This holder will bring your dryer and other hair tools within arm's reach.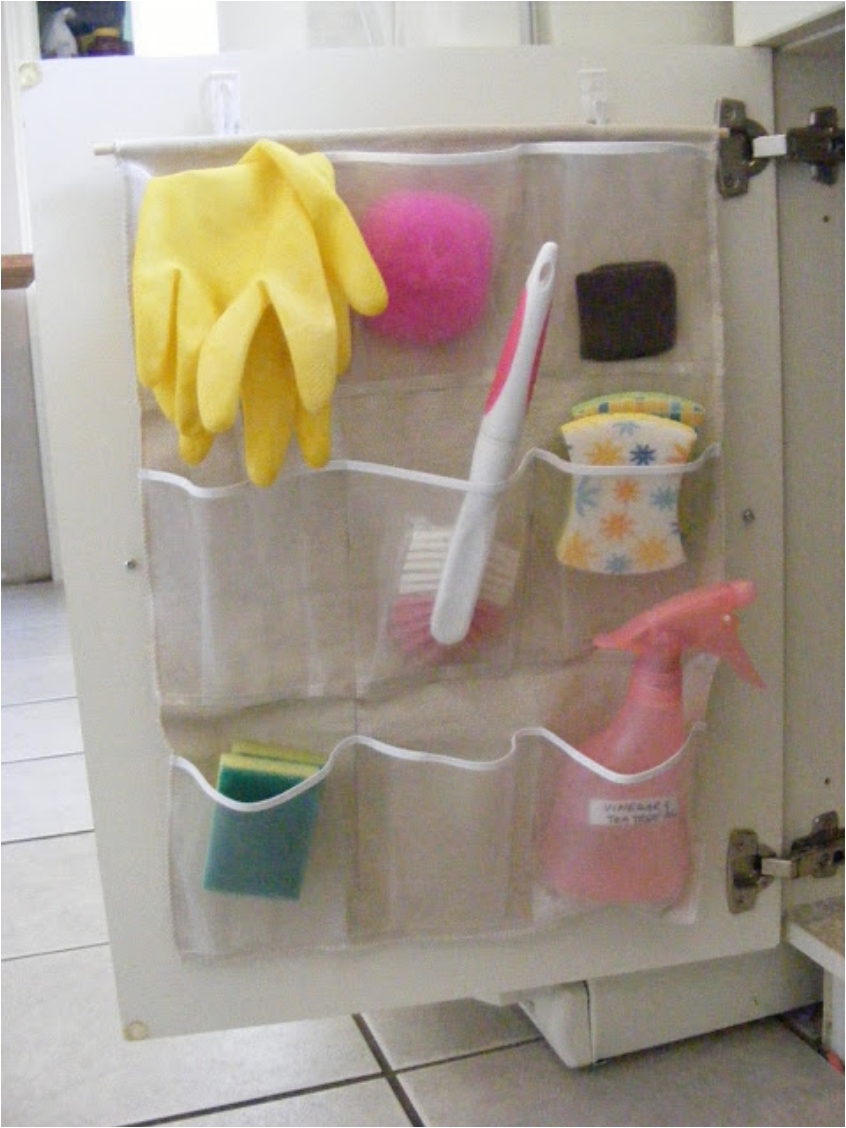 This is another trick borrowed from the kitchen. You want your cleaning supplies hidden, so use the back of the cabinet door. It sure gets the job done!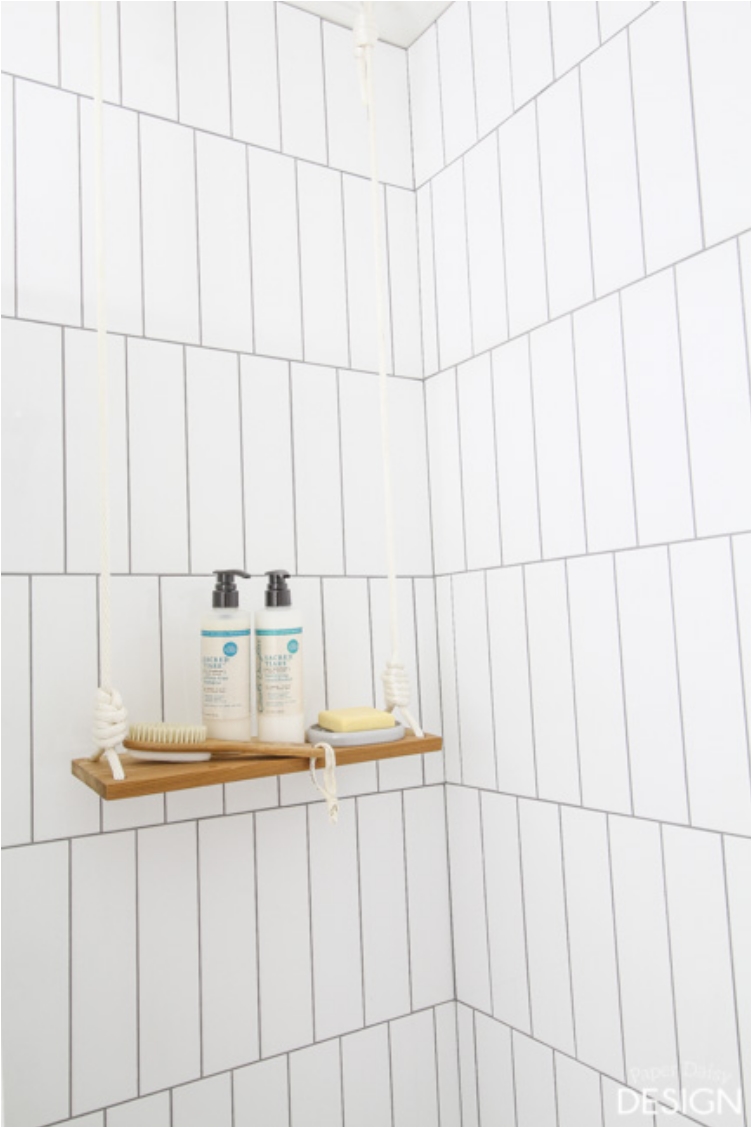 Personally, I want my shower tools on a shelf on the wall. But a rope hanging solution can do the trick as well. The only downside I can think is that the rope isn't stable.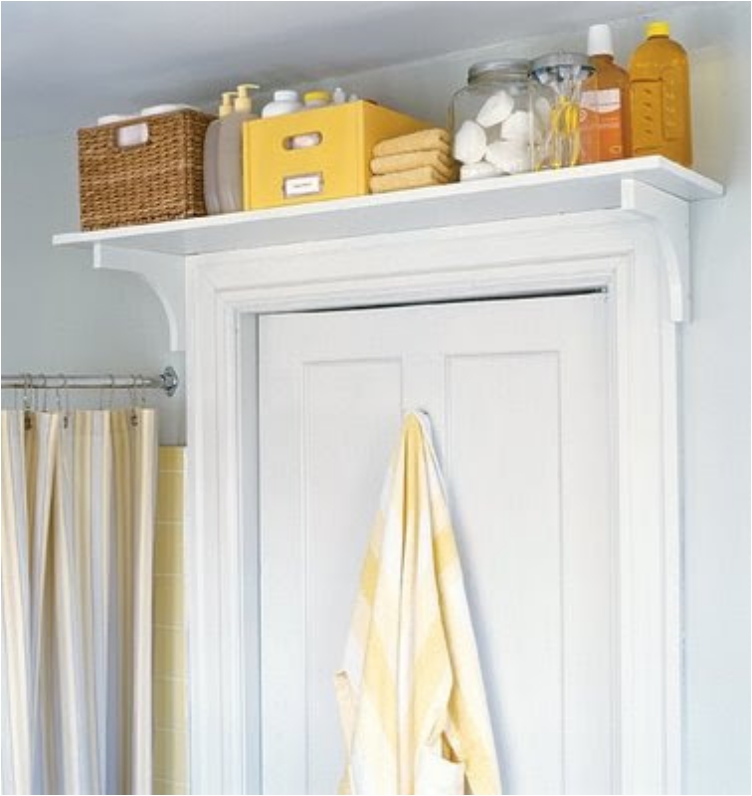 As you can see, in the bathroom, as in every other room, the trick is to use every inch you have. We often forget to utilize all the available space. Personally, I never thought of the space over the door. But now I might try and do the same thing in my home.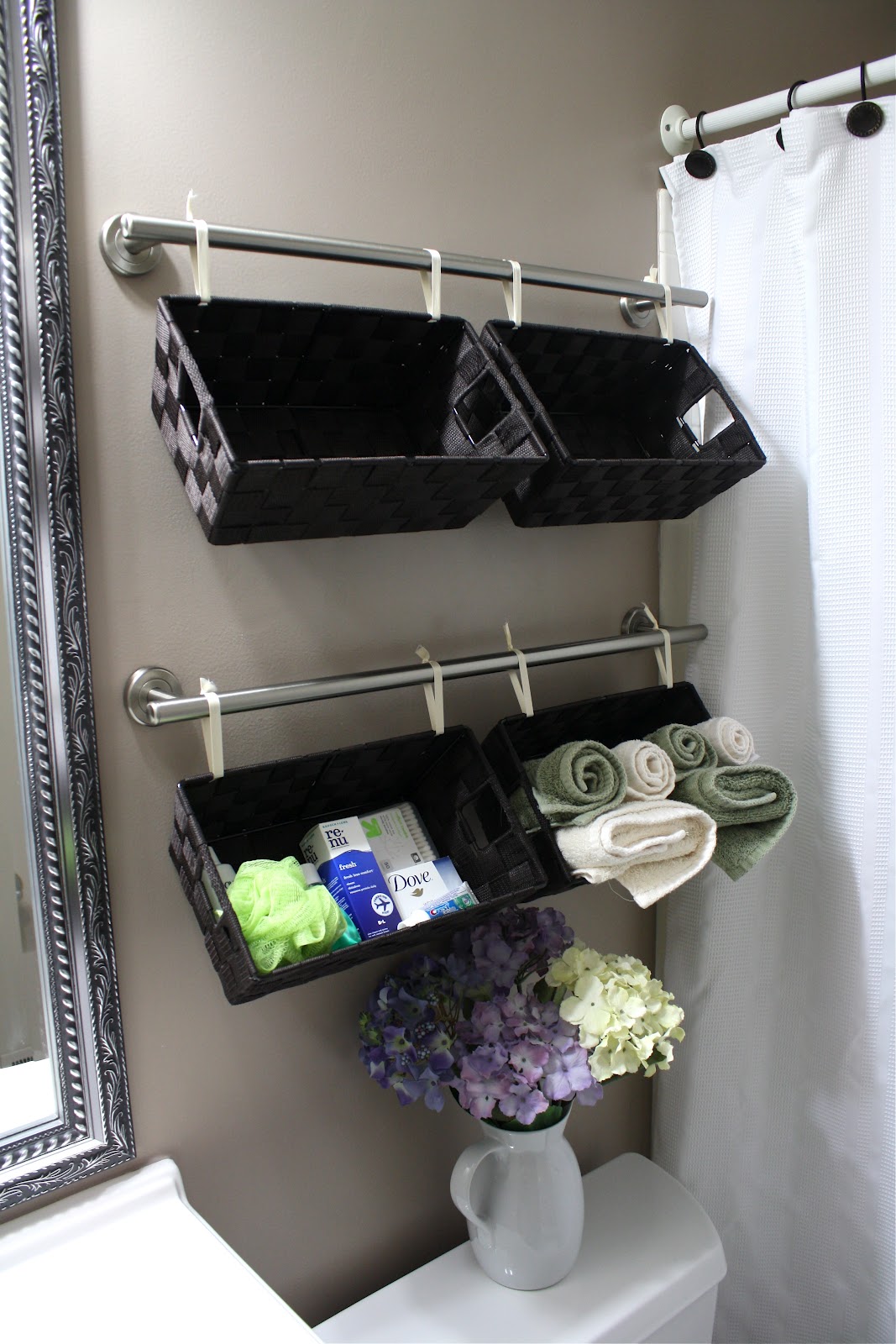 These hanging baskets are probably the most beautiful shelf you can add in your bathroom. And they will cost you almost nothing. The baskets bring their own flair to the interior, making it more visually appealing. Add some flowers, and you'll feel like you're in a spa.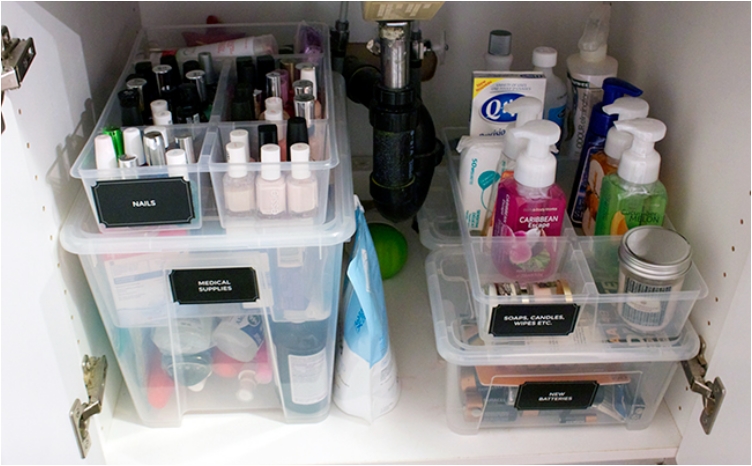 You already have space under the sink—I'm sure of that. But when you get plastic containers, you can organize the space in a much better way. Yes, you can still just add your items under the sink, but the containers will help you organize them.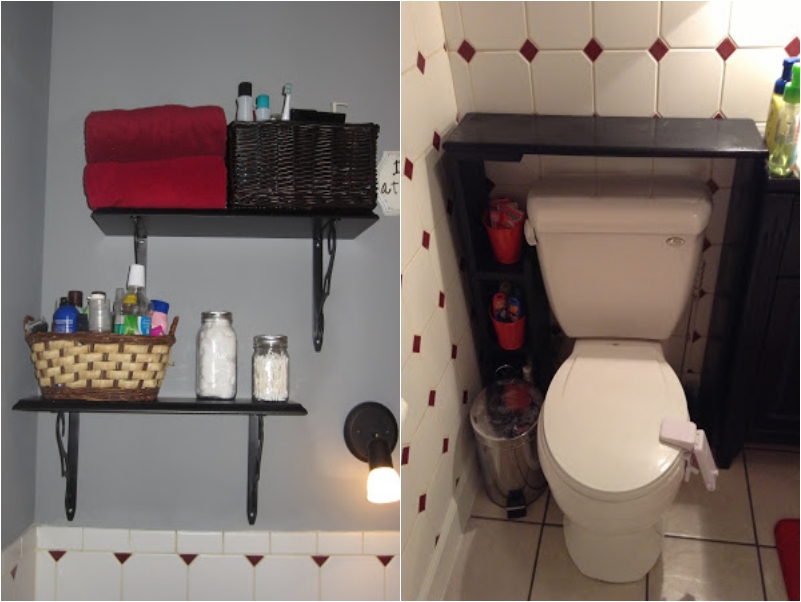 We had some shelves and storage options above the toilet seat. But what about the space around the seat? Don't worry, it will still be comfortable. You shouldn't compromise comfort. These tricks just add storage; they don't take away comfort.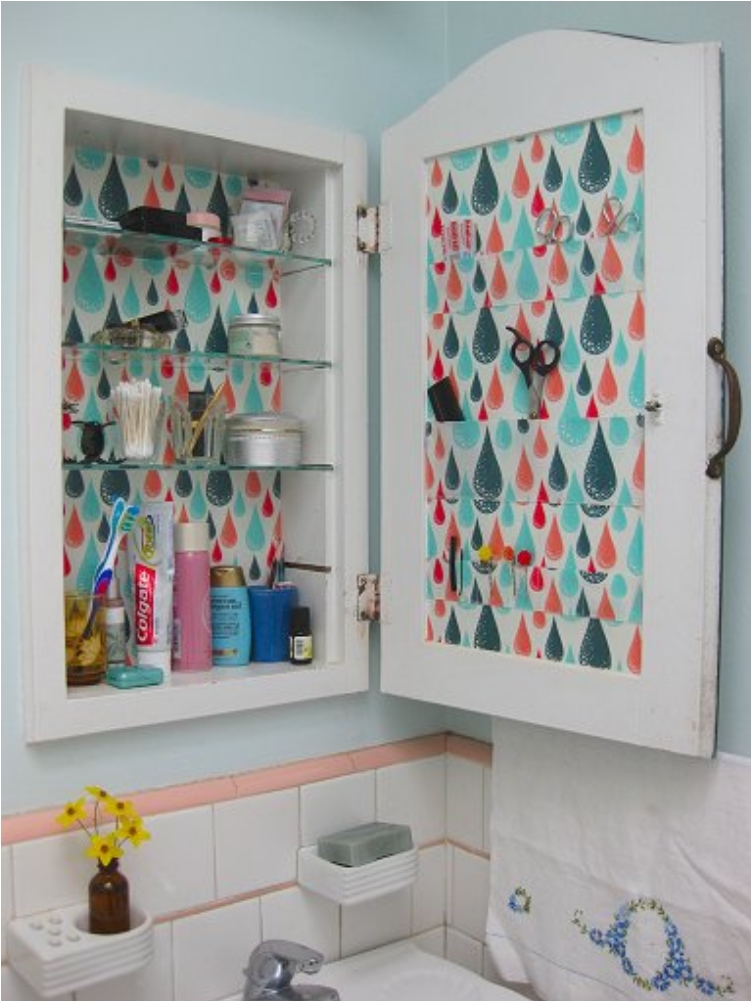 The medicine cabinet is one of the most important parts of the bathroom. And I want to help you organize it in the best possible way.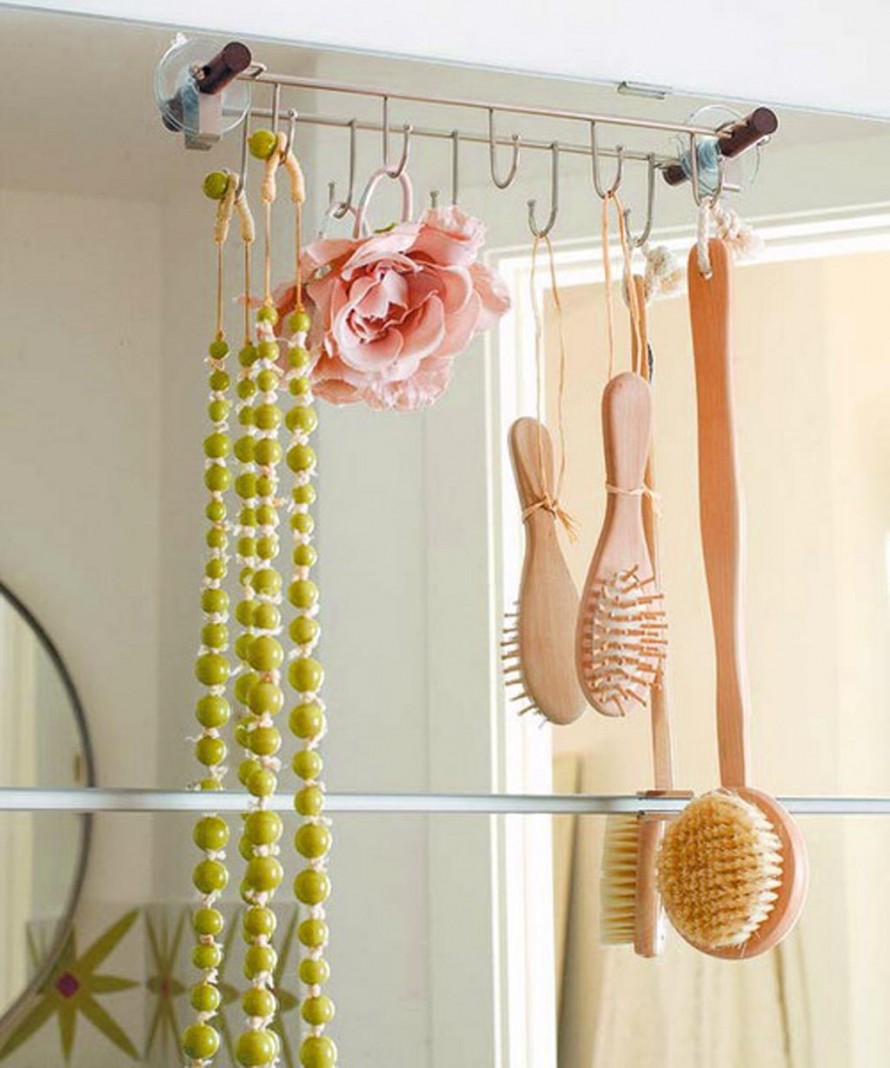 I said previously that I prefer my shower essentials on shelves attached to the wall. But I always want to show people there are other ways to store shower essentials as well. Hooks are definitely one of those ways. And it's much more stable than the hanging rope.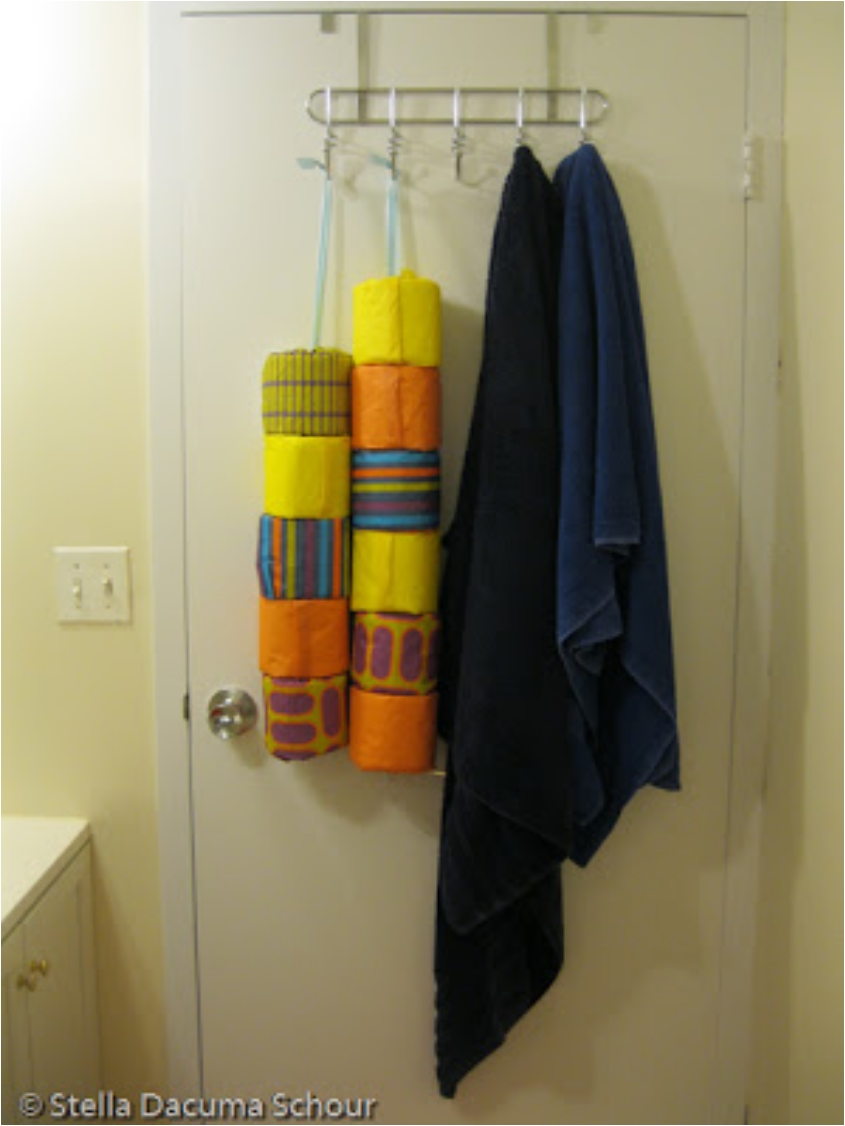 Raise your hand if you thought that the toilet paper could help you add color to your bathroom. Anyone here believe that toilet paper can be decorative? I certainly didn't. But even I can be surprised sometimes.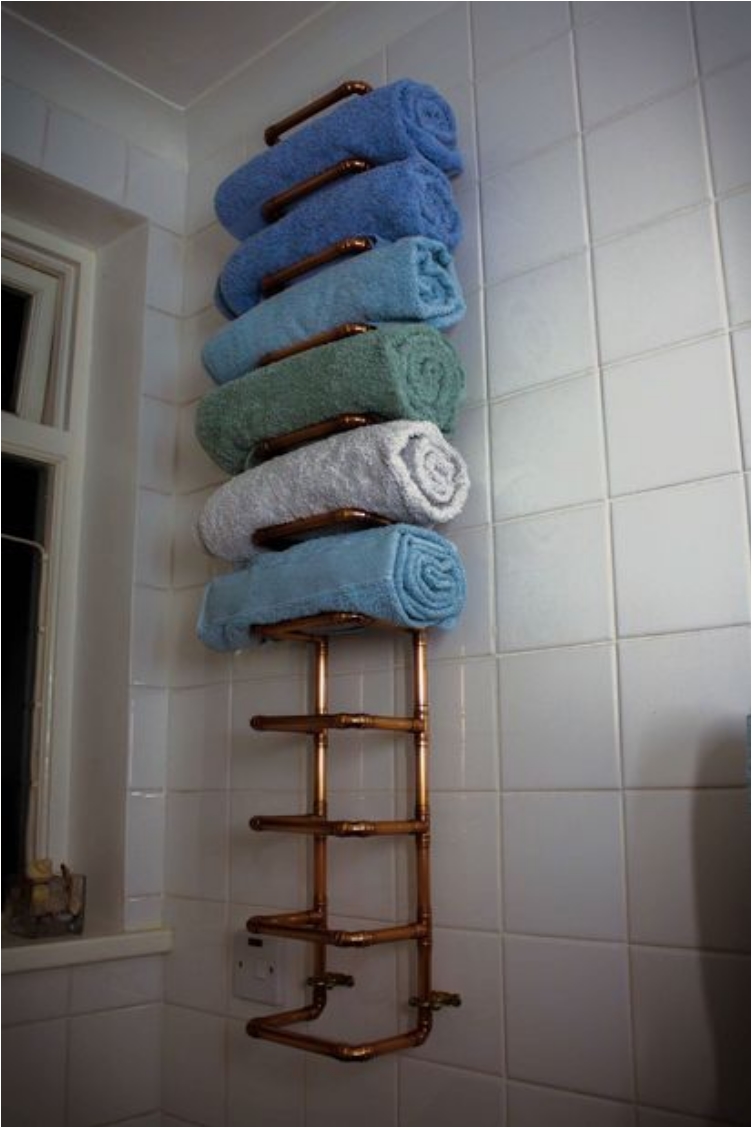 This solution does two things for your interior. For starters, you organize your towels and save space. In addition, you add some touches of industrial-style design. If you didn't know, the industrial style has become more and more popular in recent years.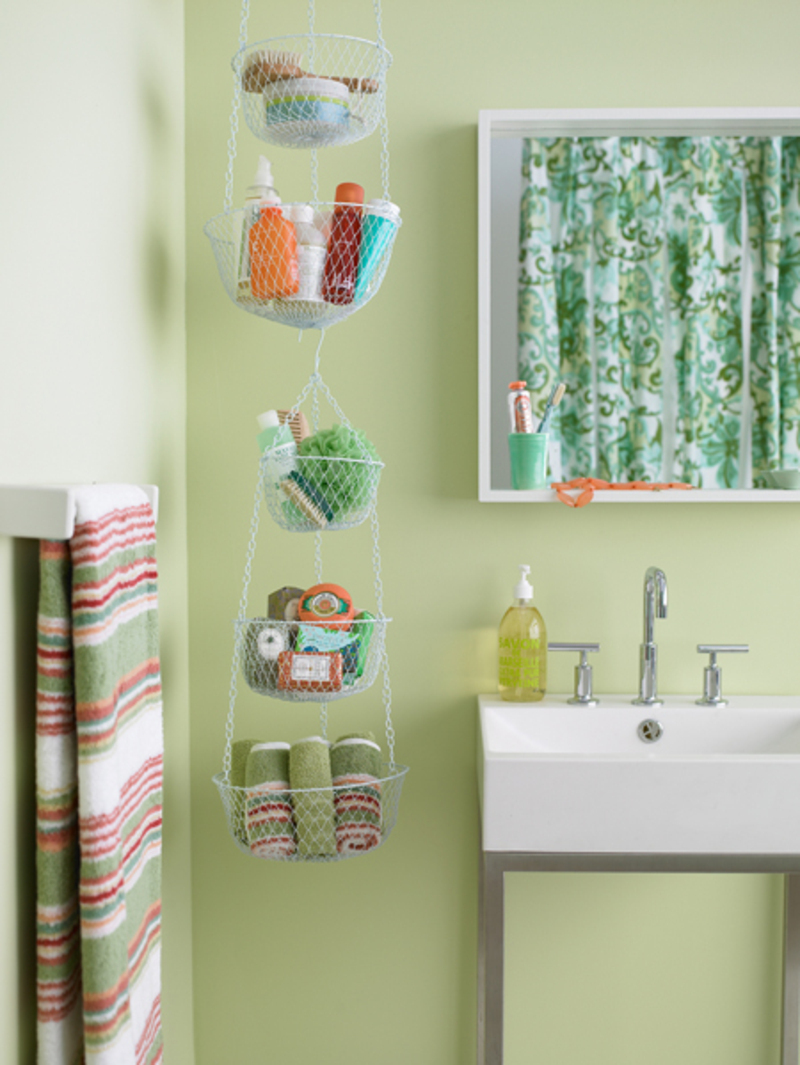 I've said it a few times. If you have high walls in a room, you can do anything. In this case, we don't place shelves on the walls. Instead, we let our baskets hang from the ceiling. It still gets the job done.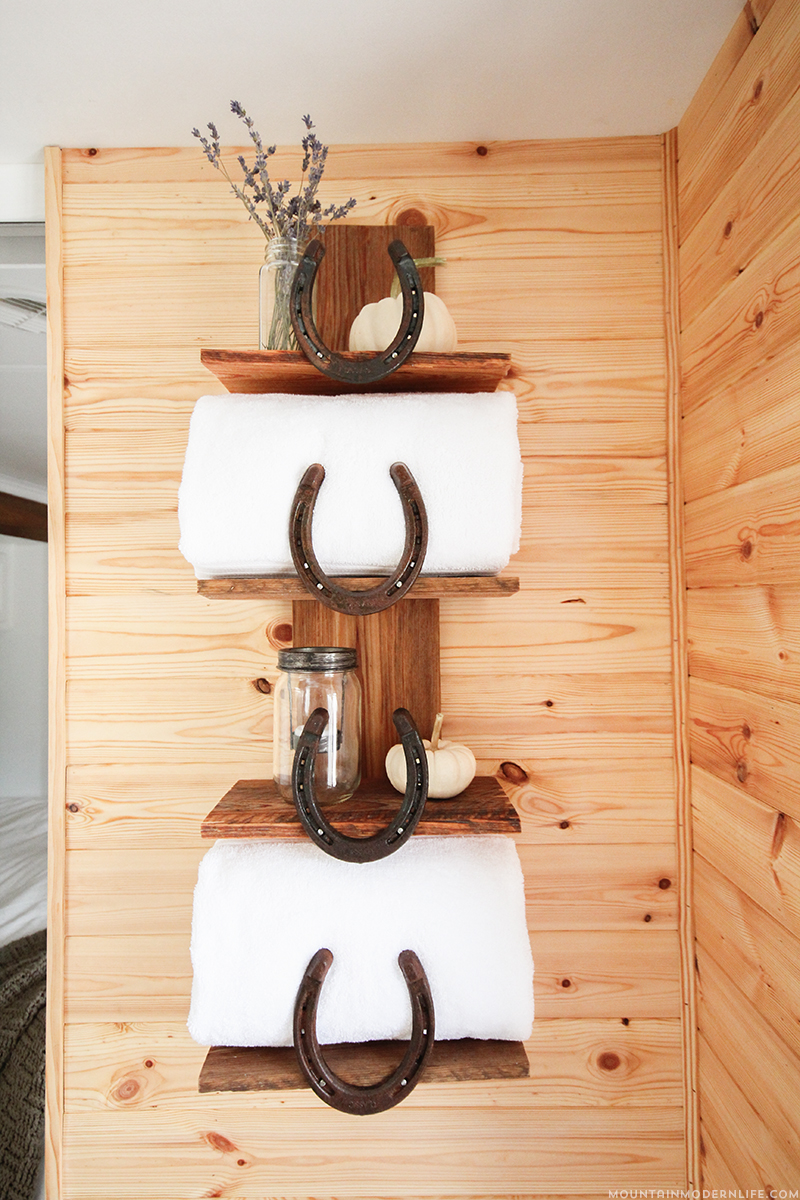 Rustic is another style that is making a comeback in interior design. People love it for the warmth and sense of tradition it provides. Best way to incorporate rustic elements is to combine them with some modern interior. And that is exactly what we do here.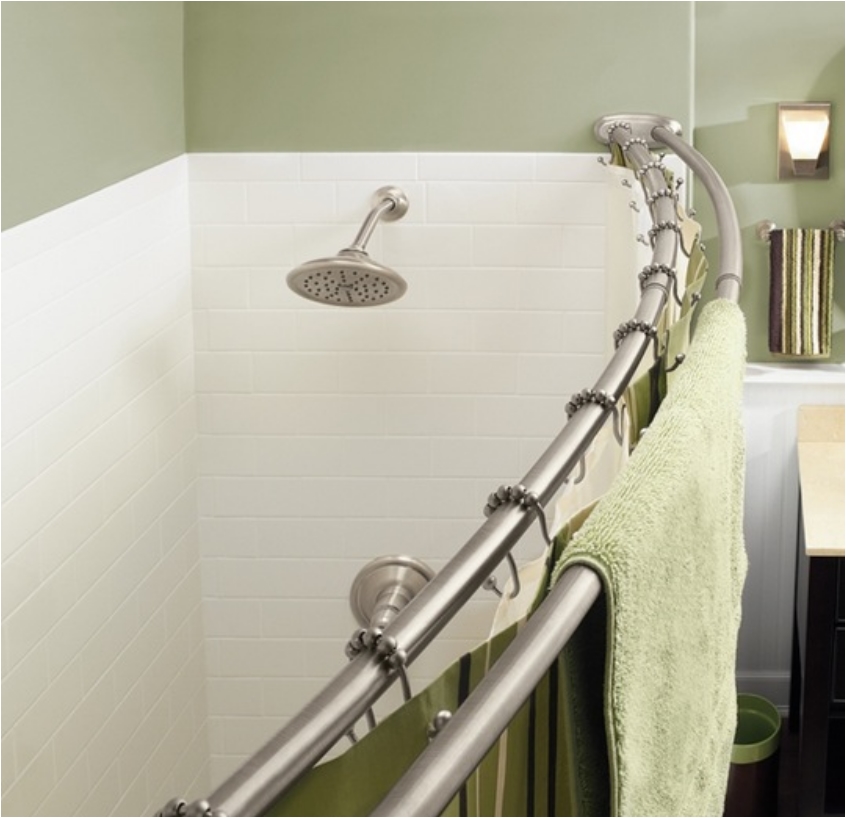 Basically, you don't lose anything. The second curtain won't eat any of your space. But you gain a lot of storage. What more can you ask for?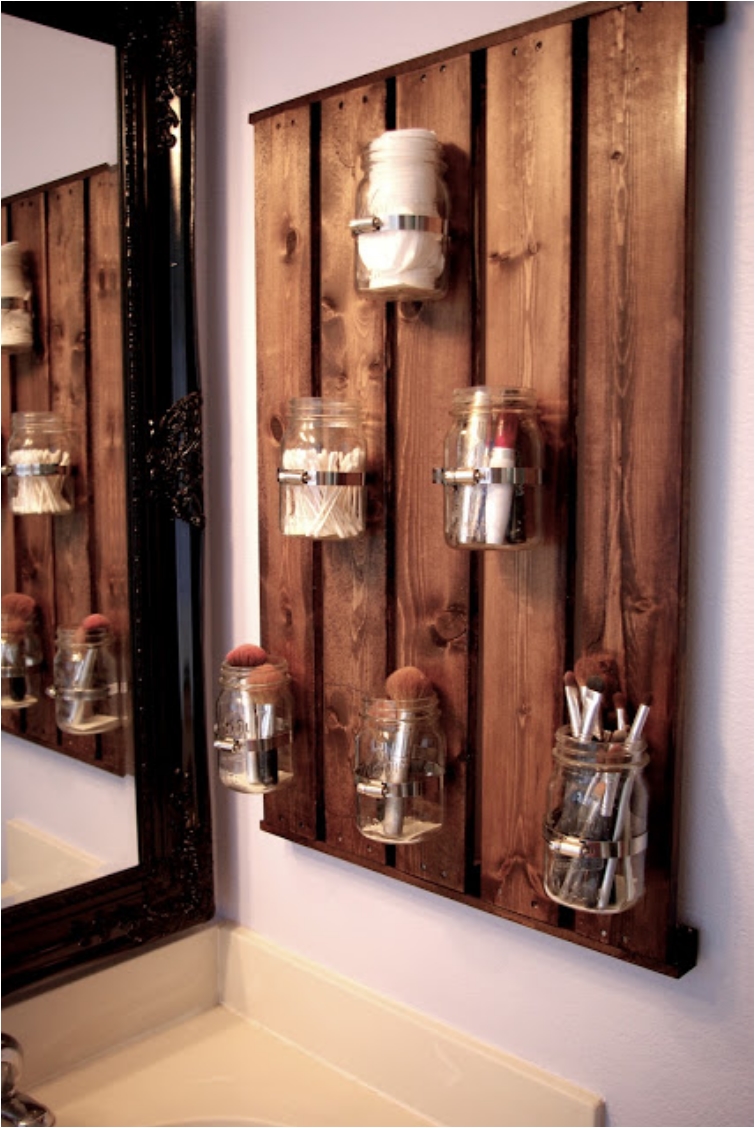 We had some PVC pipes previously. And now I want to give you a simple idea made from one of the most commonly used ingredients in DIY projects—mason jars. There are so many ways you can utilize them in the interior. And I've written about them a couple of times.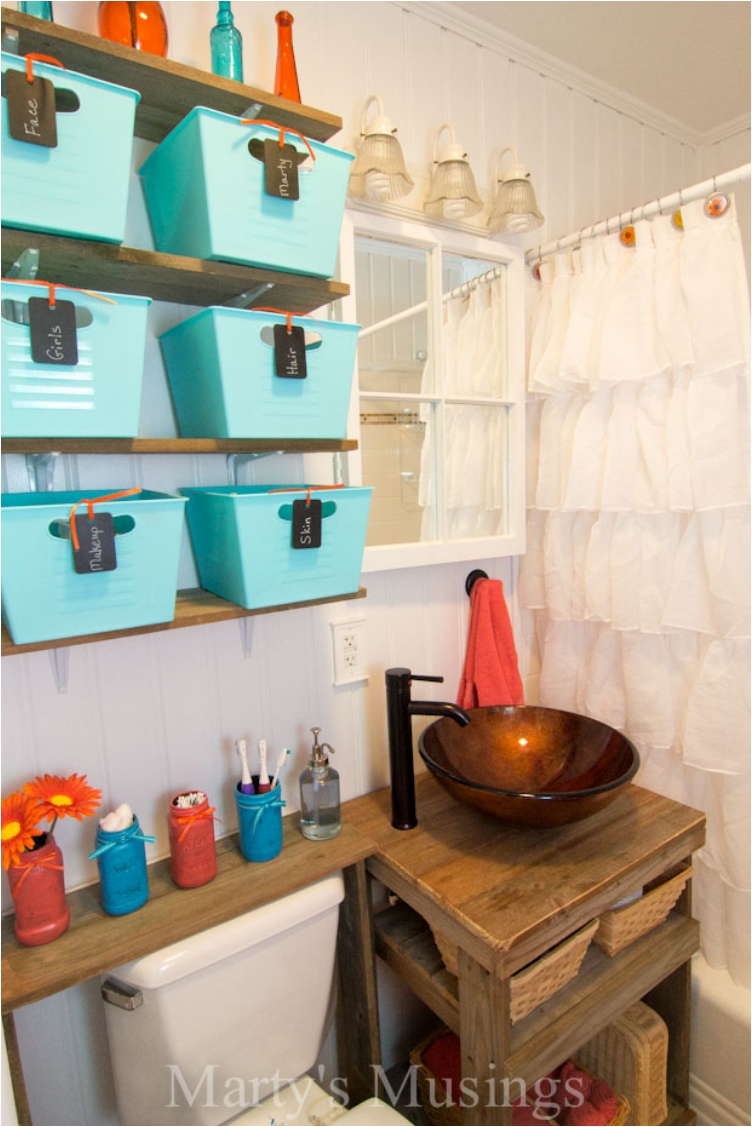 We finish with a set of tricks and tips you can use to maximize the space in your bathroom. There are so many tricks on this picture. Basically, it is a complete bathroom remodeling project. But it's well worth it.
READ THIS NEXT: 18 Small Bathroom Ideas To Make This Cozy Space Look Bigger