I do not know if there are many construction and architectural experts here. But in any case, I want to explain to everyone what concrete is before we go down to the unique uses of the material. In the simplest form, concrete is a mixture of aggregates, rocks and paste. To get the paste, you need cement and water. Mixing cement and sand, water and aggregates results in concrete.
Now, what I want to tell you is that you don't have to a cement mason in order to pull these projects off. With just some cement and instructions, you can create a beautiful furniture pieces and accessories for your home. And the best part is, you will love leftover cement. Let's go.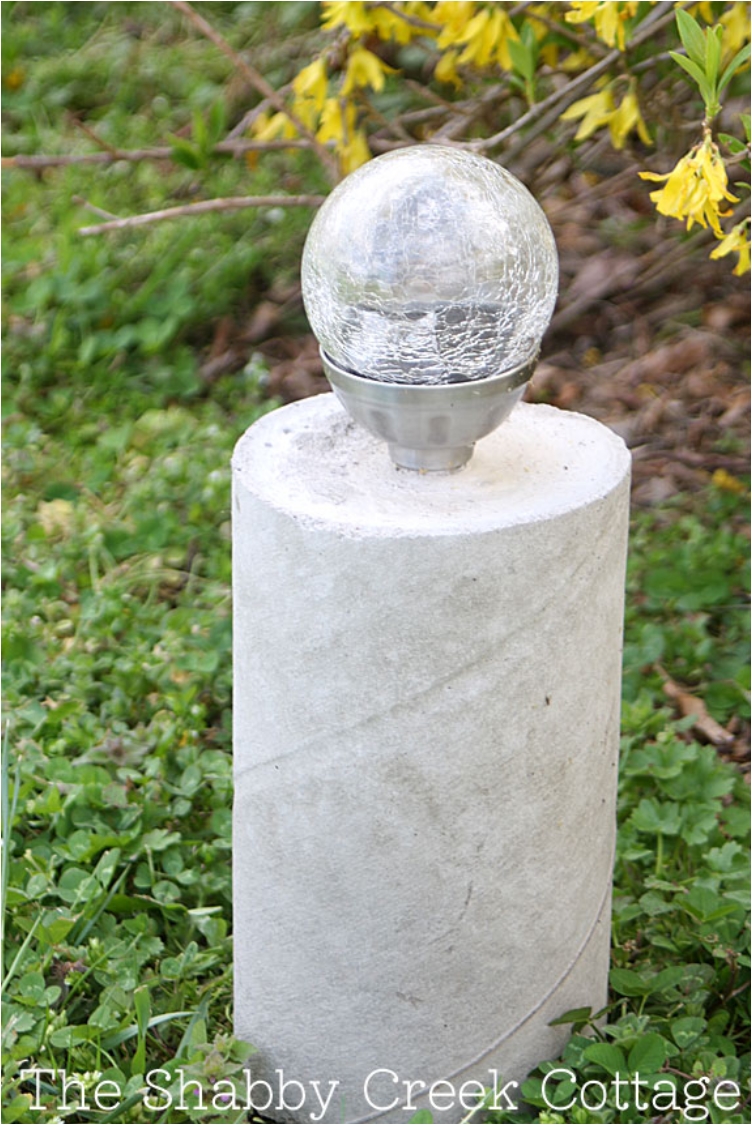 Let's start with a simple project. This one will come in handy for your garden, especially if you want to place your illumination higher from the ground. Additionally, you can use these pillars to form a pathway. Think of colonnade, the architectural wonder Greeks invented.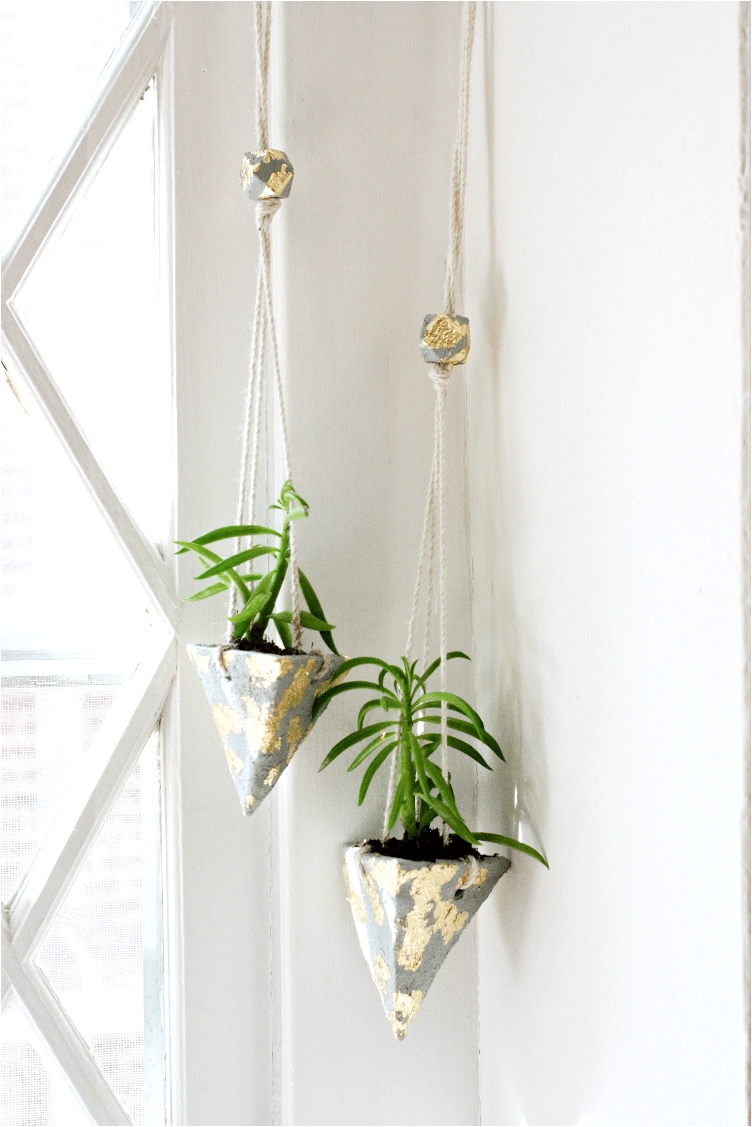 For those of you that love gardening inside the apartment, cement and concrete are welcomed with open arms. One way to hang planters includes using jars, and another one, as you can see, is to go the cement way. What I love about cement is that it looks more genuine and authentic than a mason jar.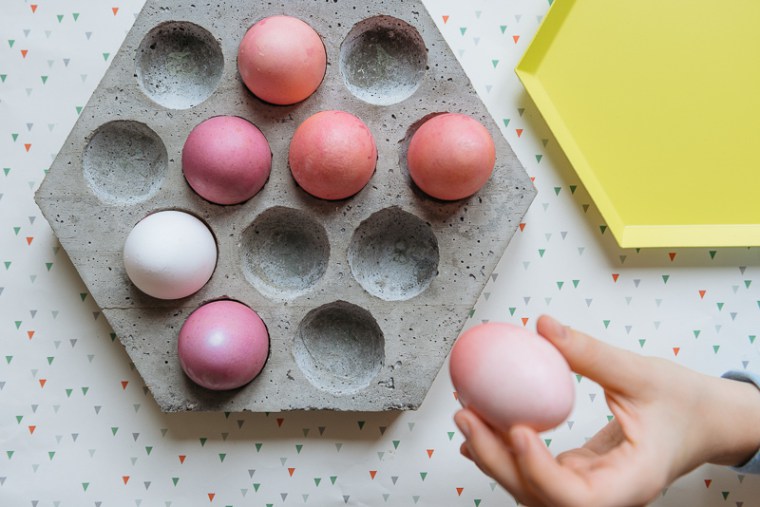 Time for a kitchen project. The best part is that you can keep this cement hexagon in the fridge without any fear that something will happen to it. Your eggs will be well organized and stored.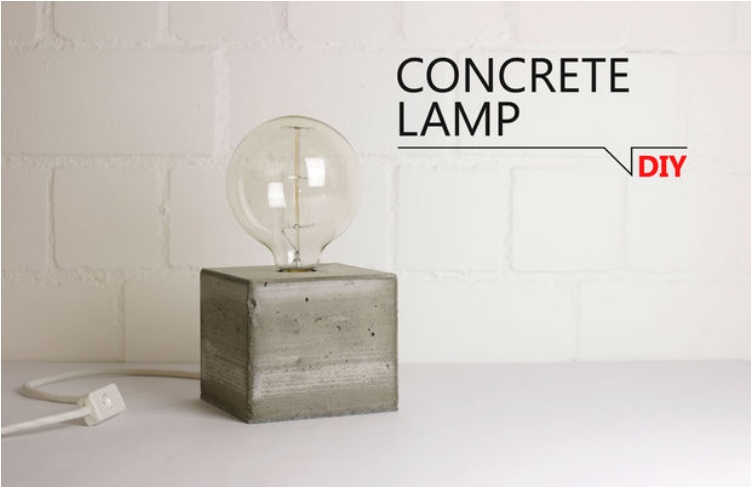 We had an outdoor pillar that can be used as a lamp, but you can also use concrete for an indoor lamp. If you want a more industrial touch to your interior design, concrete is the way to go, and this lamp project is simple and easy to make.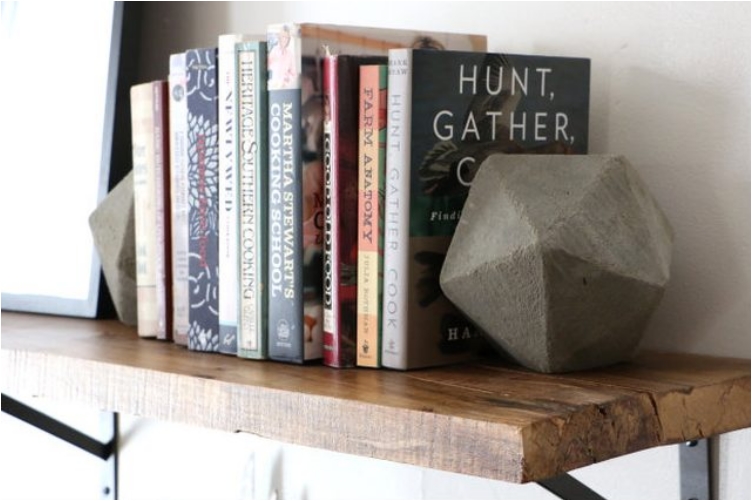 As you can see, concrete can be used for a lot of practical items. This project, for example, will make sure that your books are standing still. This especially comes in handy when you have hanging bookshelf.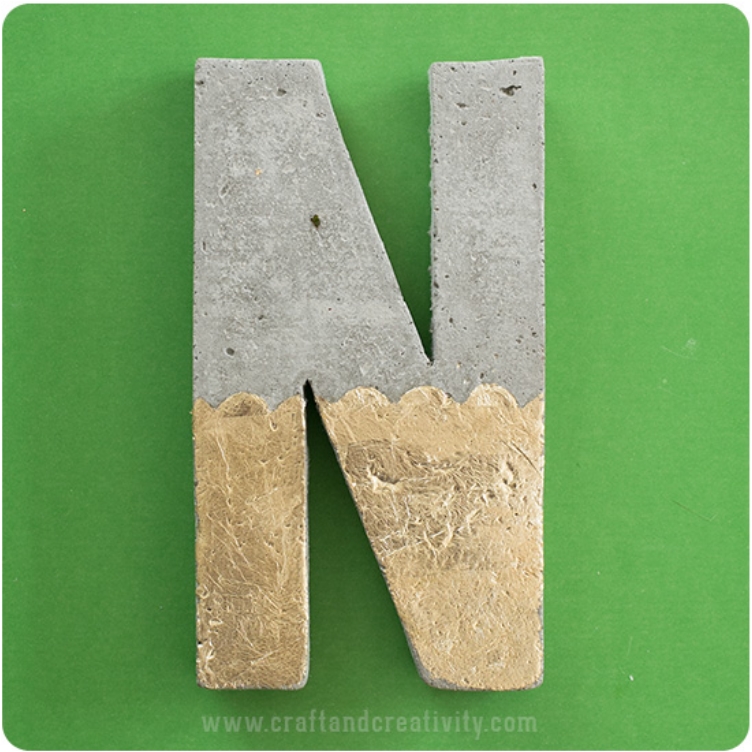 I can find lots of usages for concrete letters, but I want to keep things simple. For example, using concrete to make the initials of your children's names and hanging the letters on the door. I know you can buy a letter anytime in the store, but you can decorate the concrete letter any way you like it.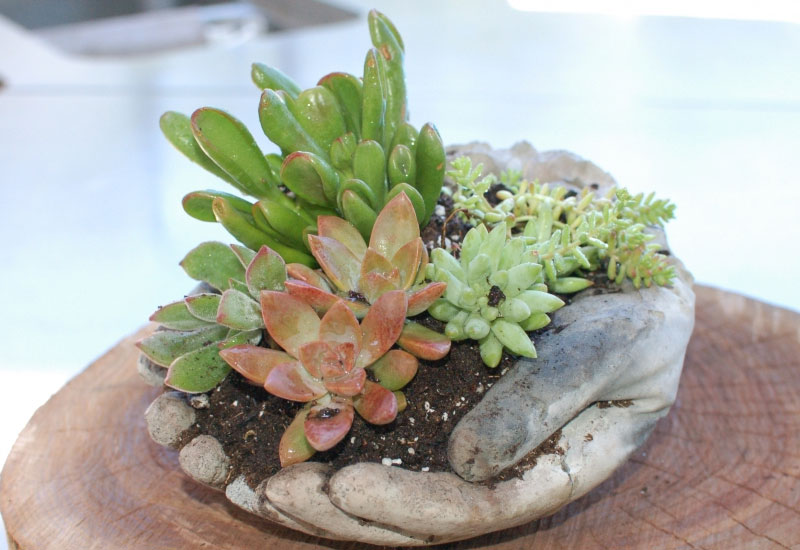 It is only natural that many of the uses for concrete are for the garden. Do you want some unique flower pots? Have you seen anything similar? I know you haven't seen many projects like this one.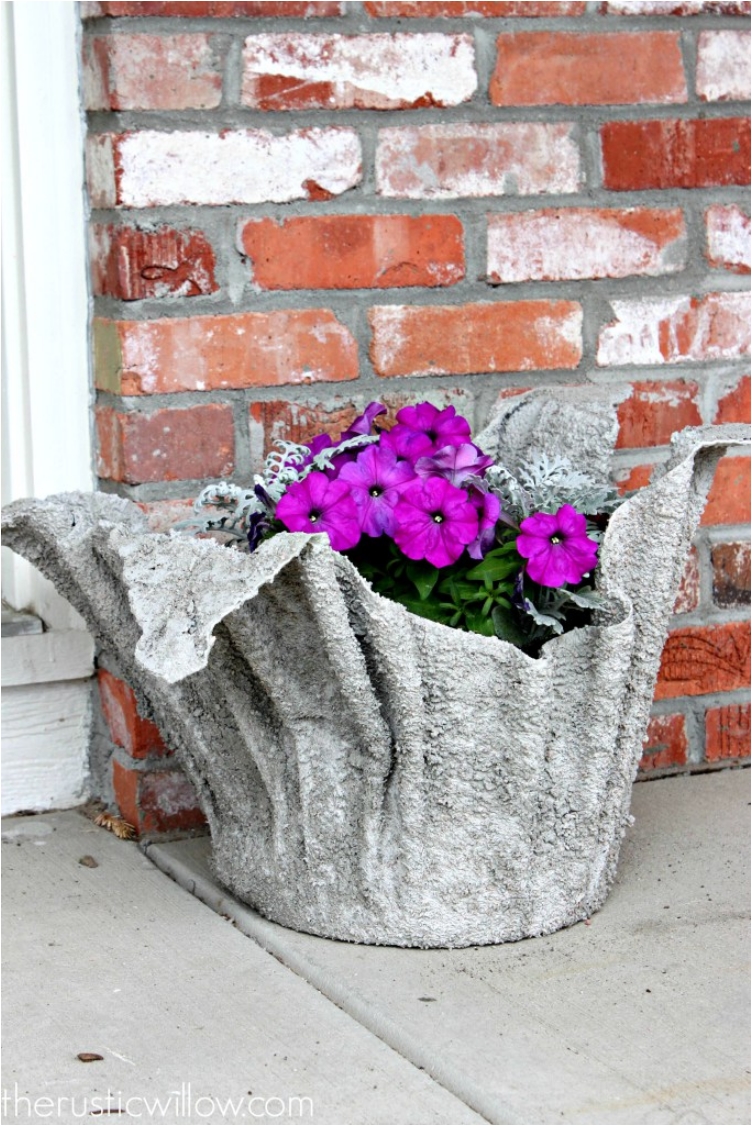 Speaking of another idea for your flowers, here is a planter that is made from an old towel. How awesome is that? I knew you'd like it, especially since you are probably into crafting as much as I am.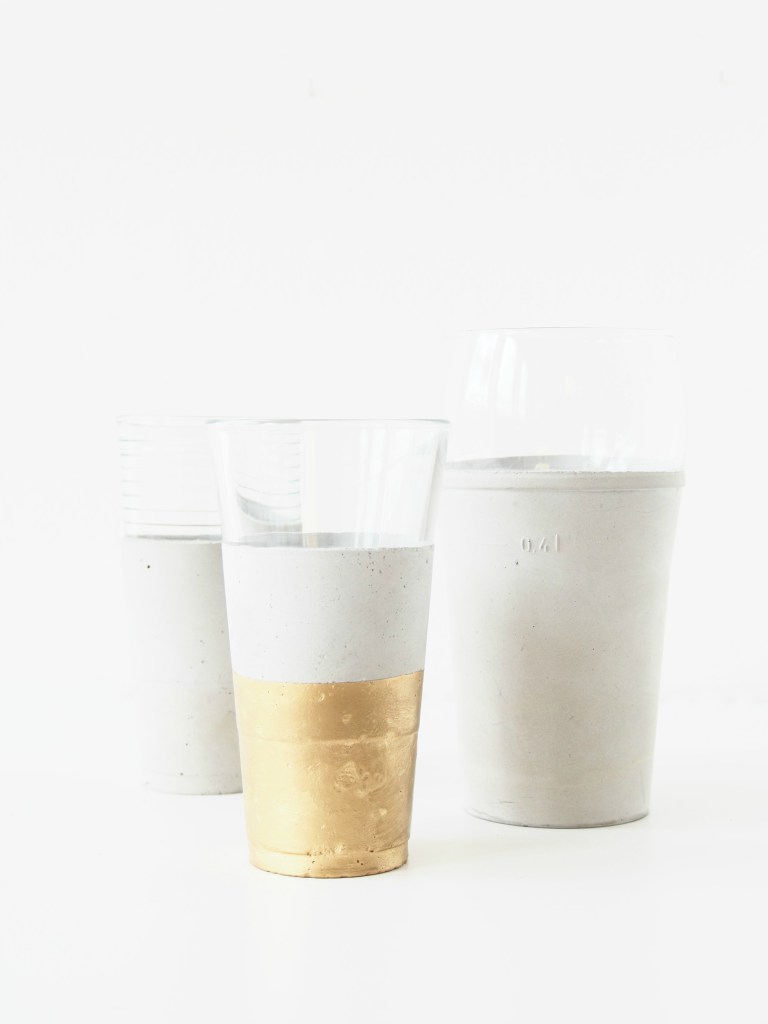 I am sure you never thought that you could make drinking glasses out of concrete, right? You might be getting mixed feelings, and you are probably feeling a bit disgusting from the idea you drink from concrete. But once you accept that feeling, these glasses are actually quite handy.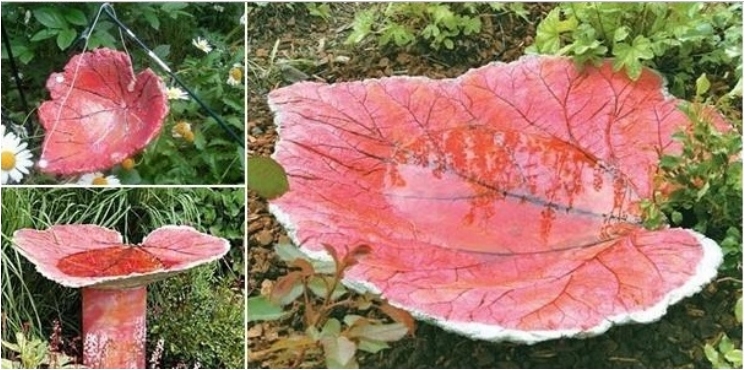 Not many people welcome birds freely into their yard. I know, I understand. Birds can be annoying and irritating. But they are part of our world. And in the spirit of harmony, we need to take care for our birds. Here is a bath that visiting birds will love.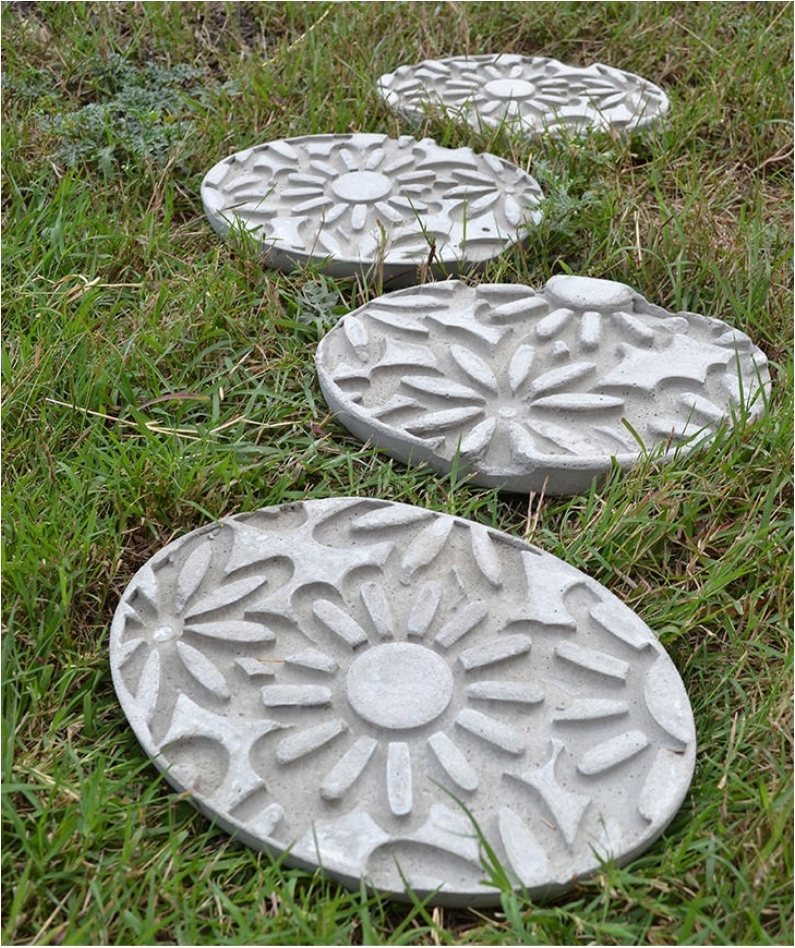 I will leave the decoration for you. But personally, the sun looks quite nice to me. If you are wondering what you can use these stones for, I have to say you need to have a large garden. And there, in your garden, you can create wonders with few stepping stones.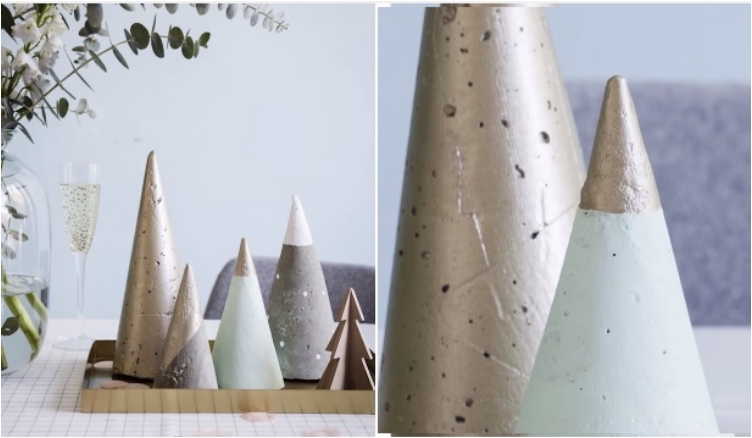 Wouldn't it be awesome if you could store and organize all your rings at one place? You want that, don't you? Well, I have some good news for you. Concrete can be used to create cones that serve as ring holders. Welcome to the world of crafting.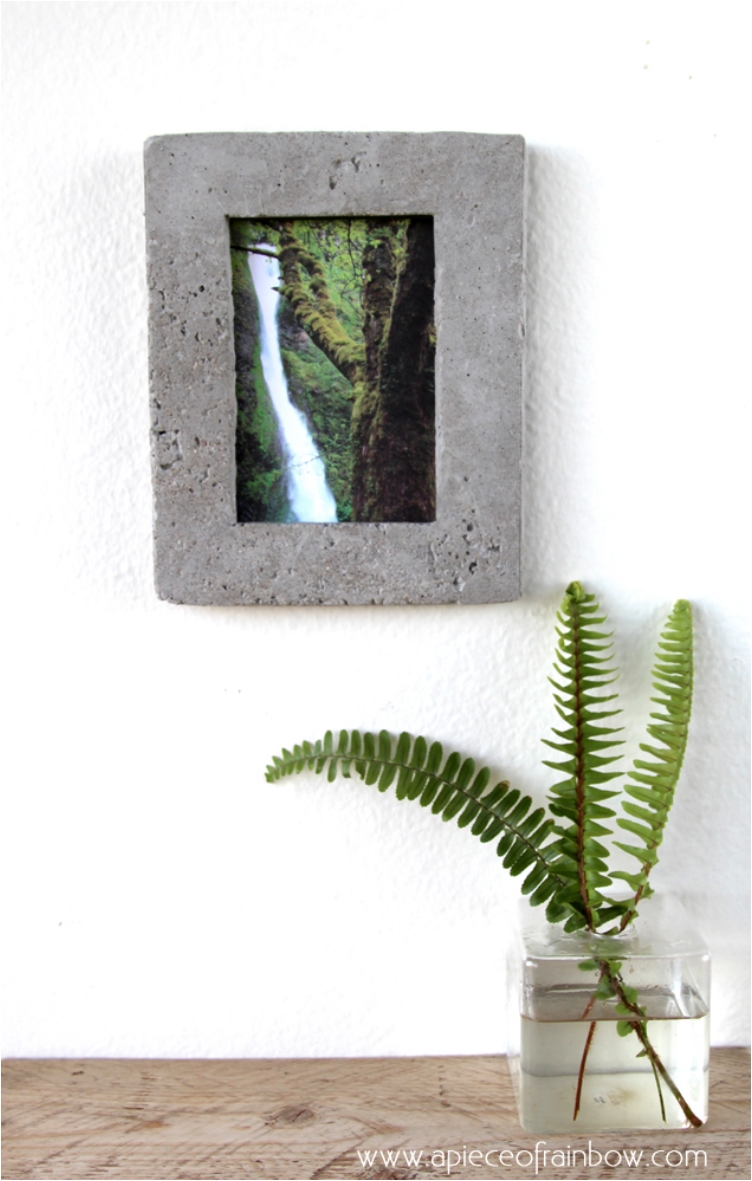 Going back to that industrial style in the interior design, I have another project for you to try. Industrial style has been a huge trend in the past few years, so it is only natural that everyone wants a piece of that. This picture frame can be small, medium or large.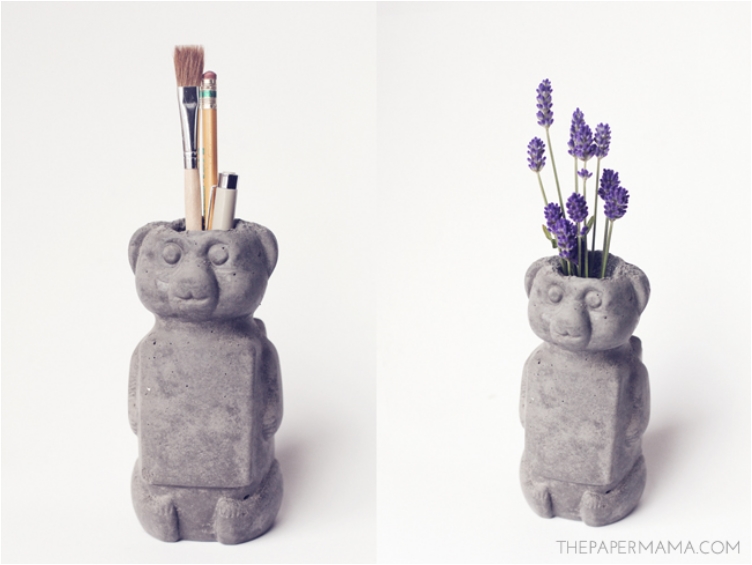 Think of everything that you can store here. Pens, pencils, paint brushes, makeup brushes, flowers — the list goes on. And it definitely looks much nicer than a mason jar. I said before, but I will repeat again, concrete makes for some unique accessories in the home.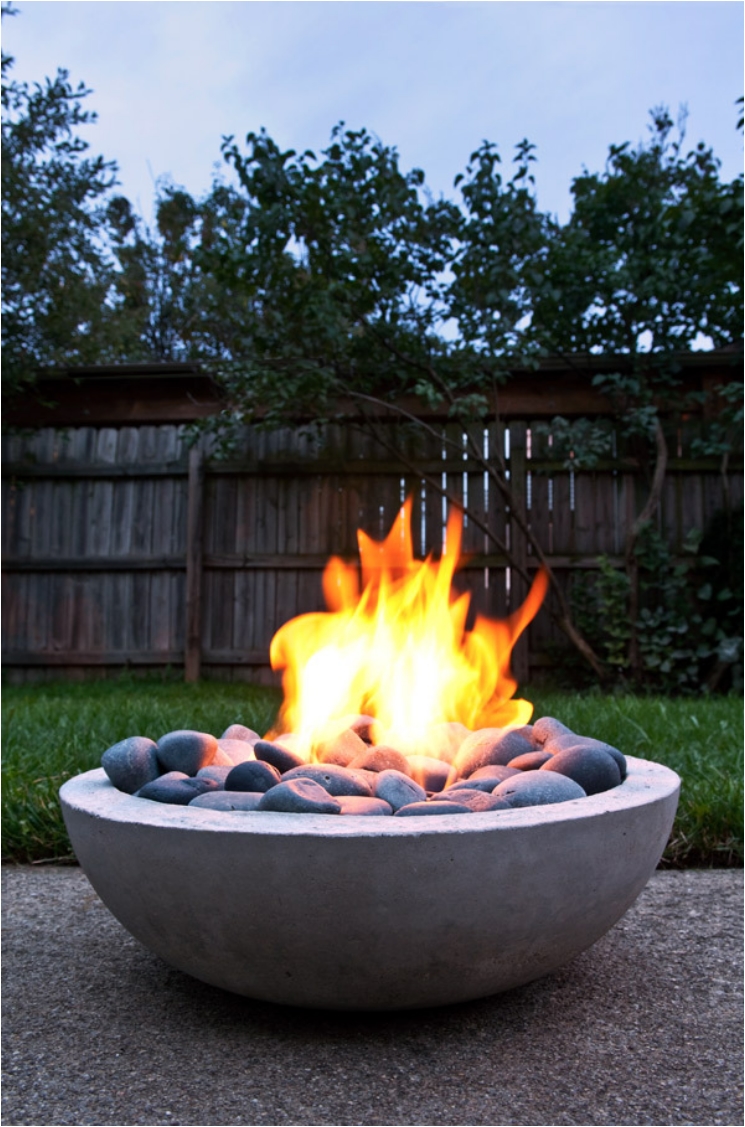 Probably one of the most common usage for concrete in the home and improvement area is the fire pit. During spring days, summer days and even in the fall, we all enjoy an occasional chat with friends gathered around a ring of fire. Concrete is the easiest way to get that fire pit done.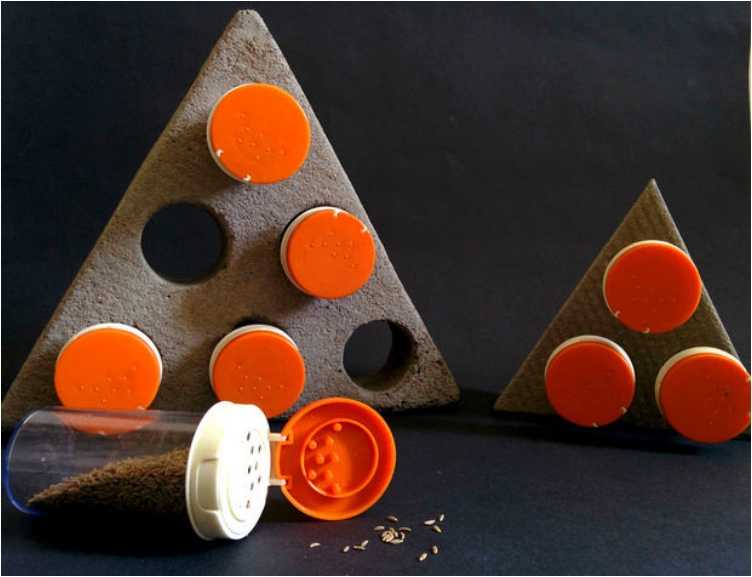 This project combines two very common ingredients in the DIY world. One is mason jars, and the other is concrete. You want mason jars to organize your spices, and then you want concrete so make a rack for all those mason jars.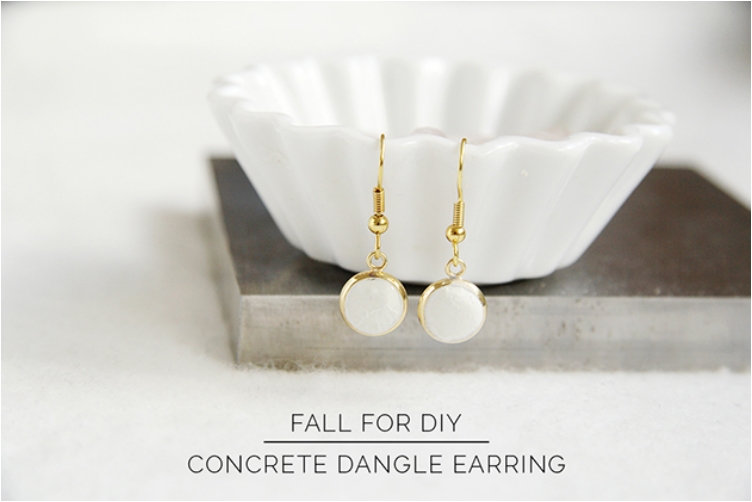 Now how stylish is this? Imagine the surprise of all your friends when you tell them that you've made the earrings yourself — and you used concrete, nevertheless. I imagine a few of them would love a pair.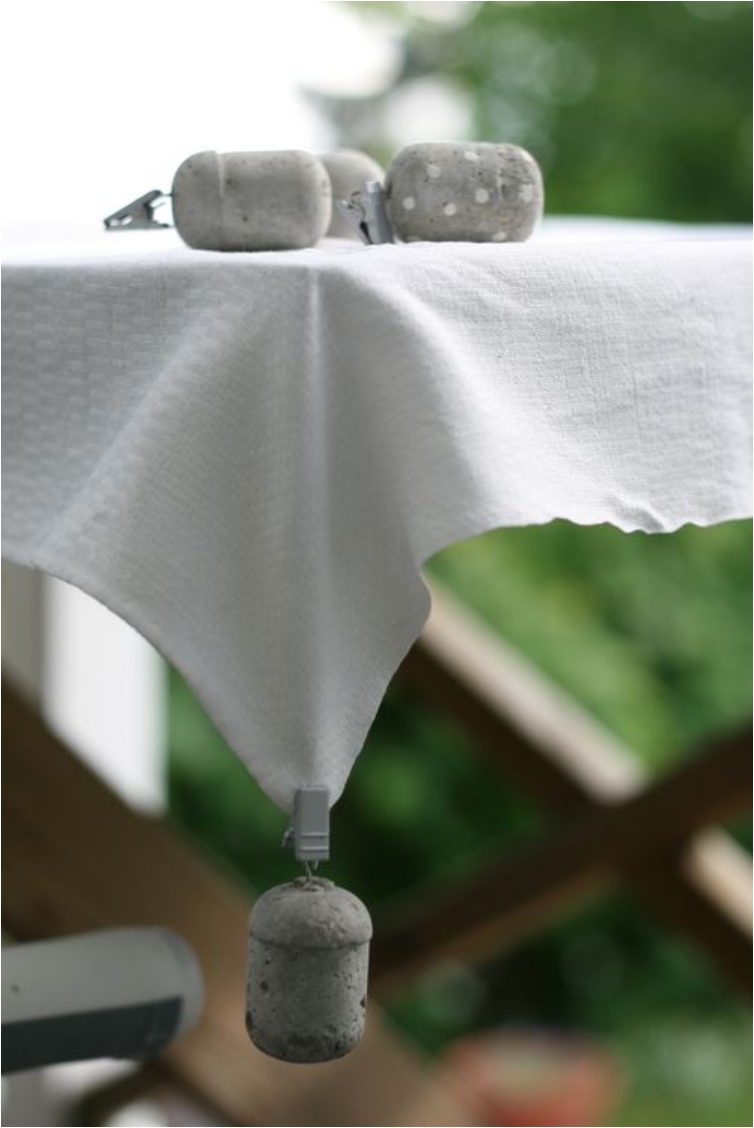 One of the main characteristics of concrete is that it is heavy. It weighs. And as such, concrete can be useful in a number of ways. One of those ways is to use concrete to make sure your tablecloth is not blown away by the wind.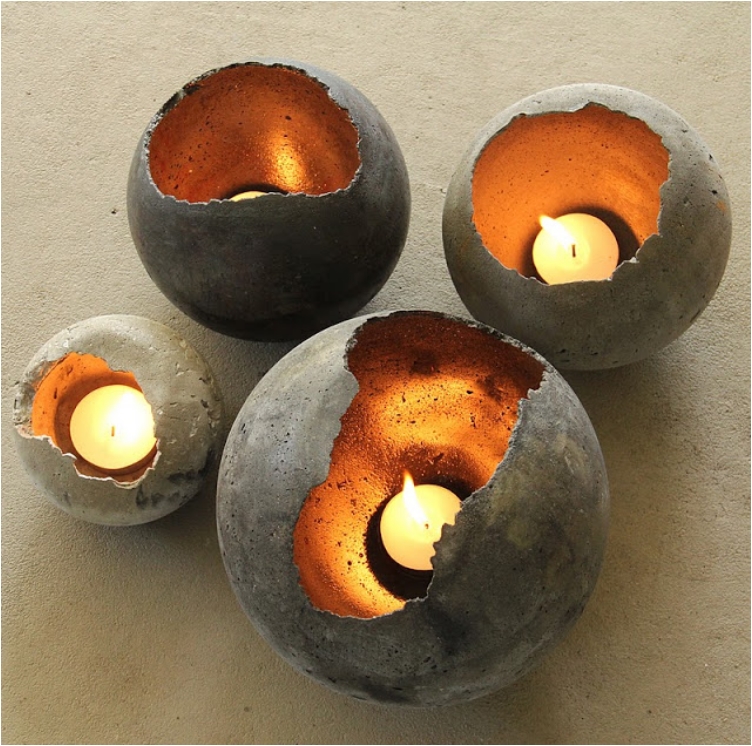 There is a romantic inside all of us. And for those fellow romantics, I have something to spice things up in the bedroom. Or, you can use them simply to spark some lighting in the yard. It is all up to you.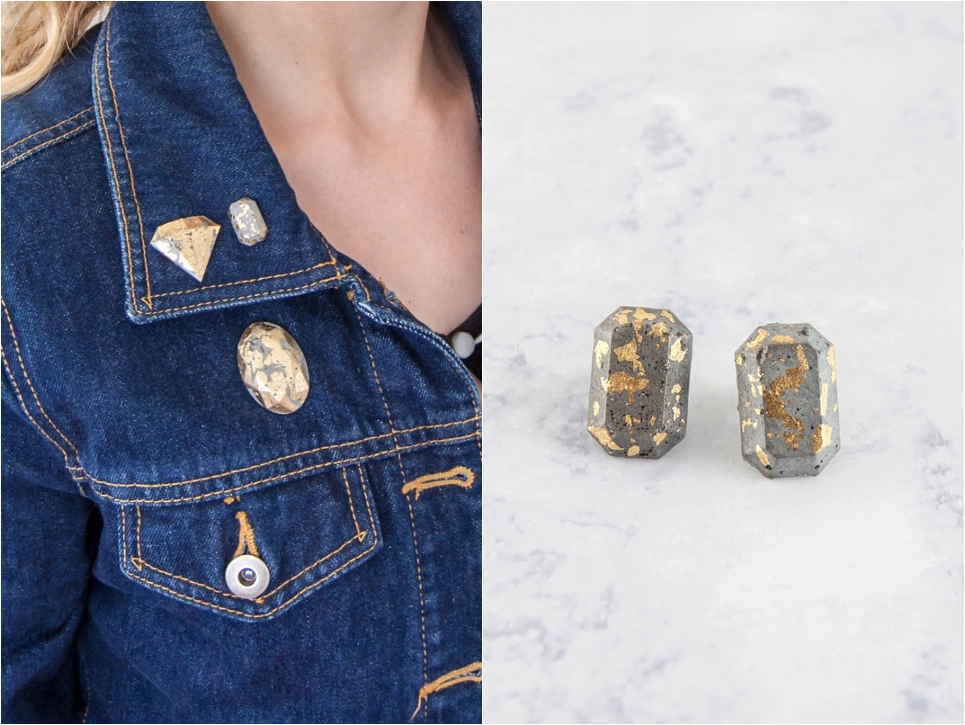 If you thought earrings were the only piece of jewelry you could make with concrete, think again. Concrete can be heavy, but a small gem is nothing you cannot handle. With the help of few gems, you can transform your simple jeans jacket into a unique piece of clothing.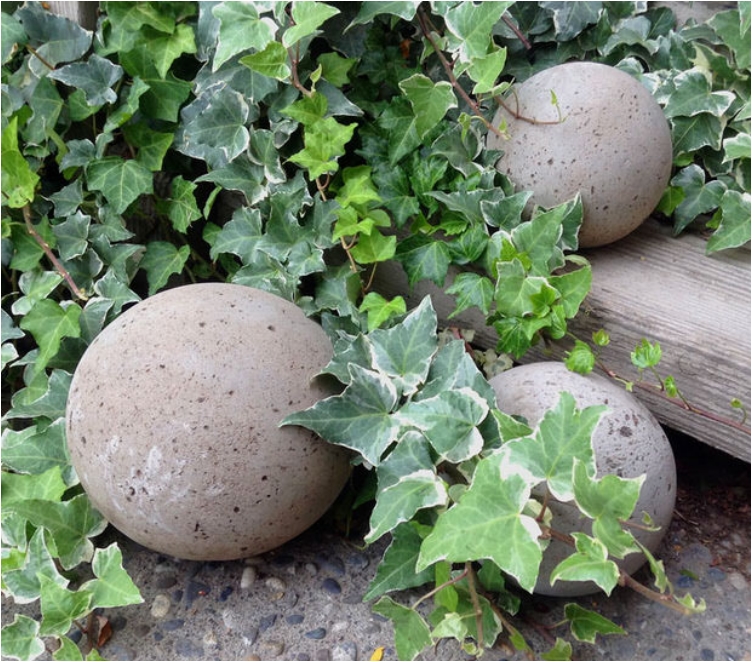 Decoration, decoration and more decoration — that is the trick for a unique looking garden. And while these concrete globes look useless at first glance, they will definitely improve the visual appeal of your garden.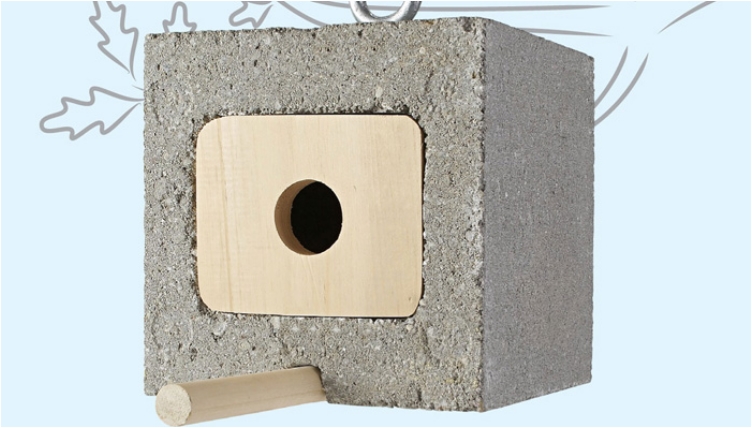 This is simple and yet elegant in the same time. I said before that we need to take care of our birds, and taking care of them includes housing as well.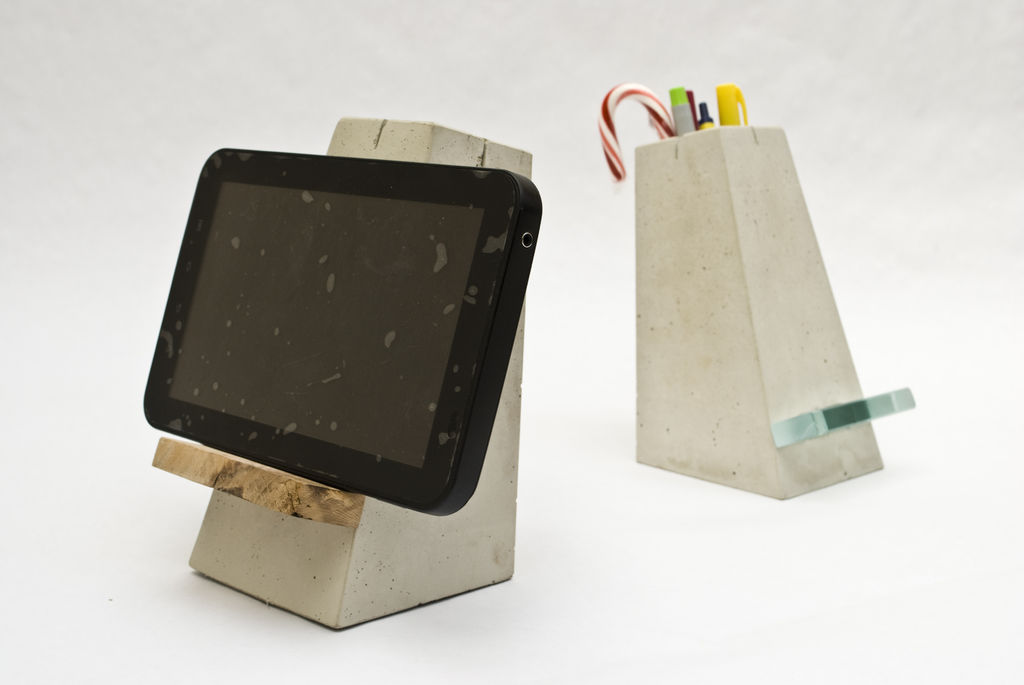 Before you run off to the store to get a stand for your iPad, hear me out. Unlike the stands you can buy, the concrete one actually adds a flair to your home. It might look unpractical, but if you want something that will make sure your iPad stands still at all times, nothing beats concrete.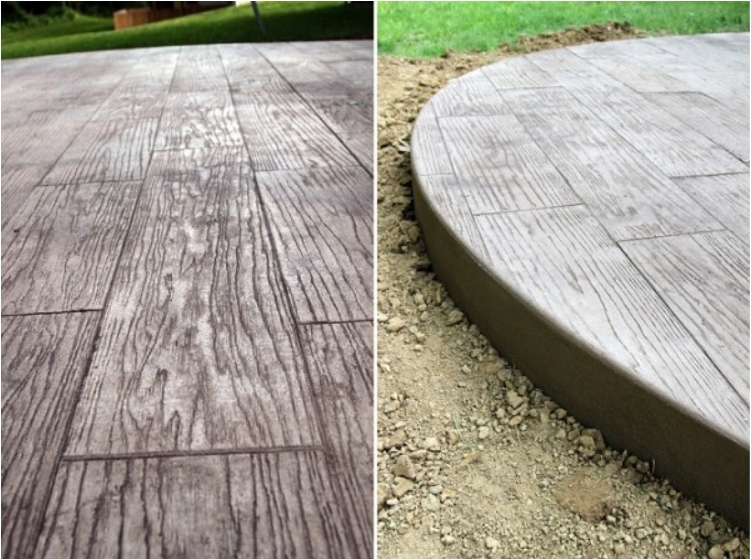 At first, when you see the step-by-step tutorial, you will think that the process is too complex. But, if you stay till the end, you'll be sure that it is something everyone can pull it off. And your patio will look much different than other patios in your neighborhood.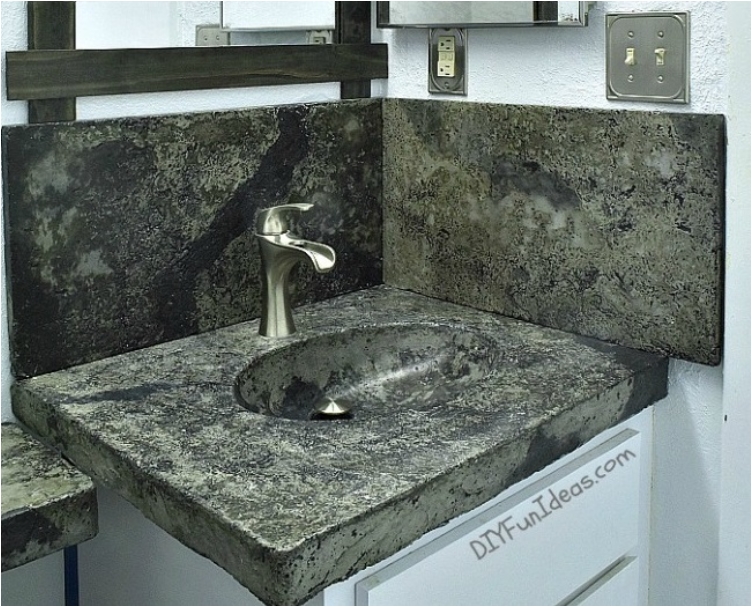 If you want to get handy and do more in your home, the bathroom is a good place to start — especially if you are working with concrete. You can make a beautiful sink that you won't find in the stores. We all want to be different and unique, and this sink can be your way to do it.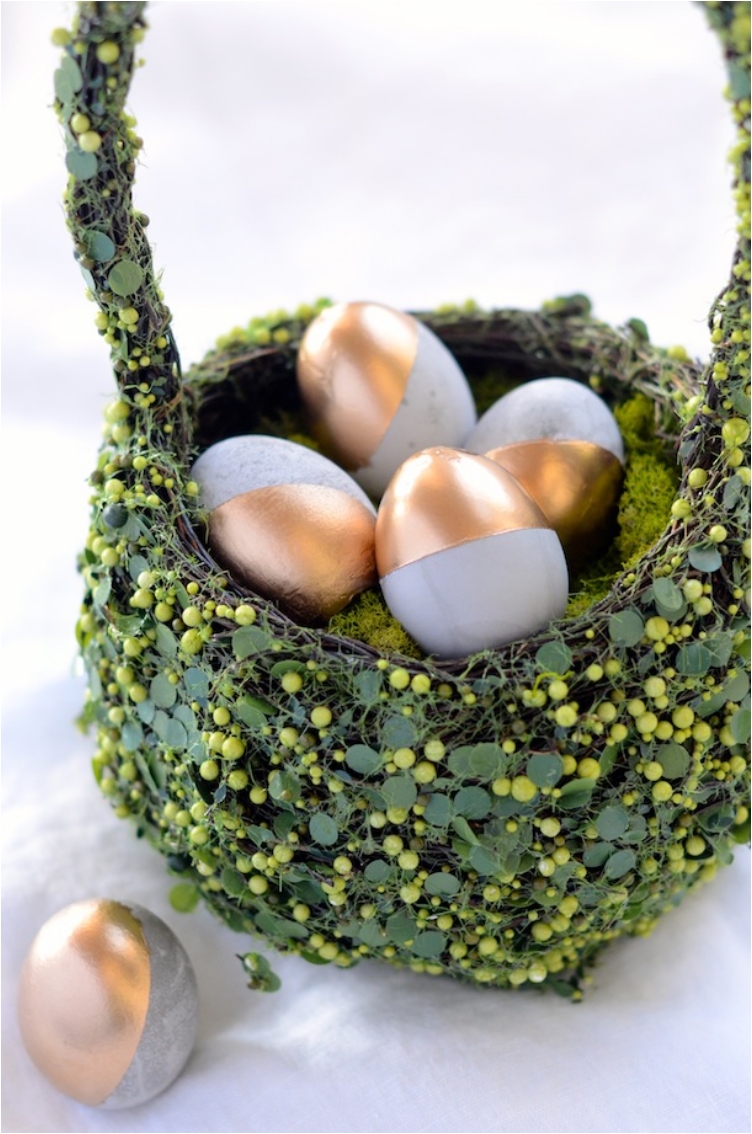 I remember when I was just a child and I had my older cousins and relatives trick me with cement eggs. I hated it. But, it is all good when we have a laugh. And besides, you can use the cement Easter eggs just for decoration.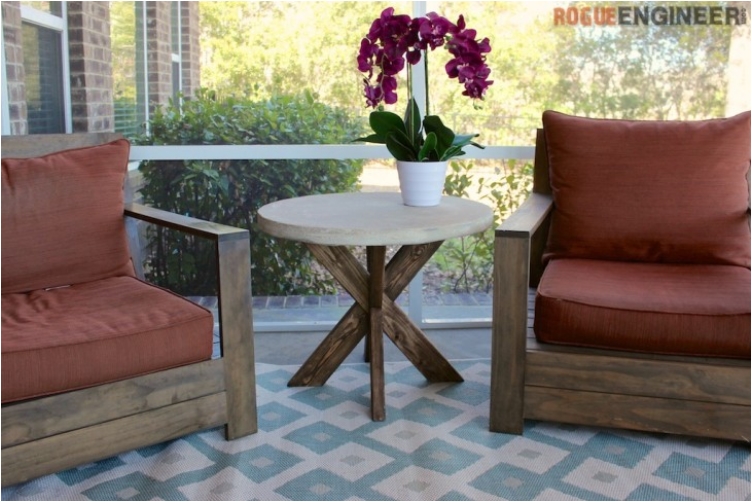 With some concrete and wood, you can do wonders for your garden. This table is the perfect proof. Why go and buy an expensive coffee table when you can make one yourself? I am sure you'll be more attached and love the table you made than some you've bought from the store.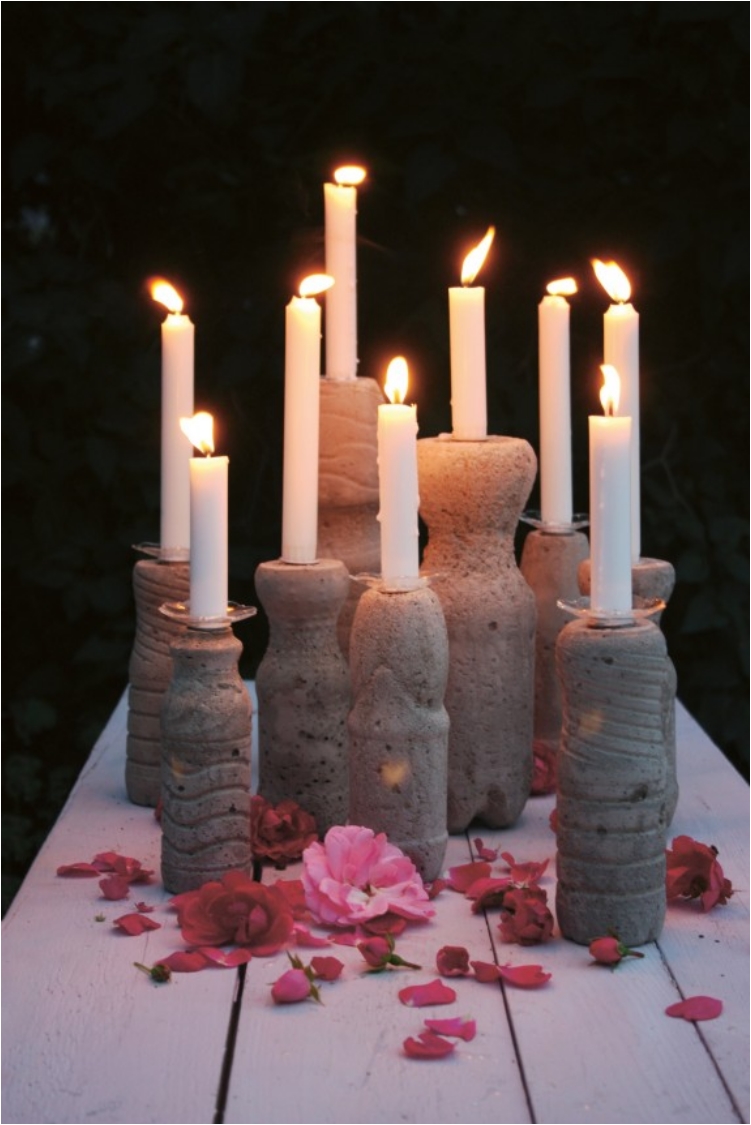 This is more of a spa-themed candle holder. If you have a room that you can transform into your spa corner, these holders will come in handy. And even if you don't have that room, your bathroom could benefit from few candles.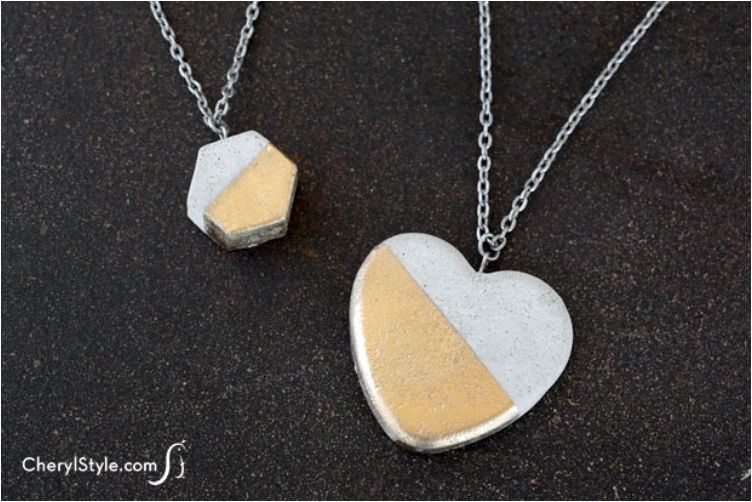 We had earrings and gems, so why stop there? Just make sure to make your necklace piece smaller, or it might be heavy on your neck. I leave the shape to you.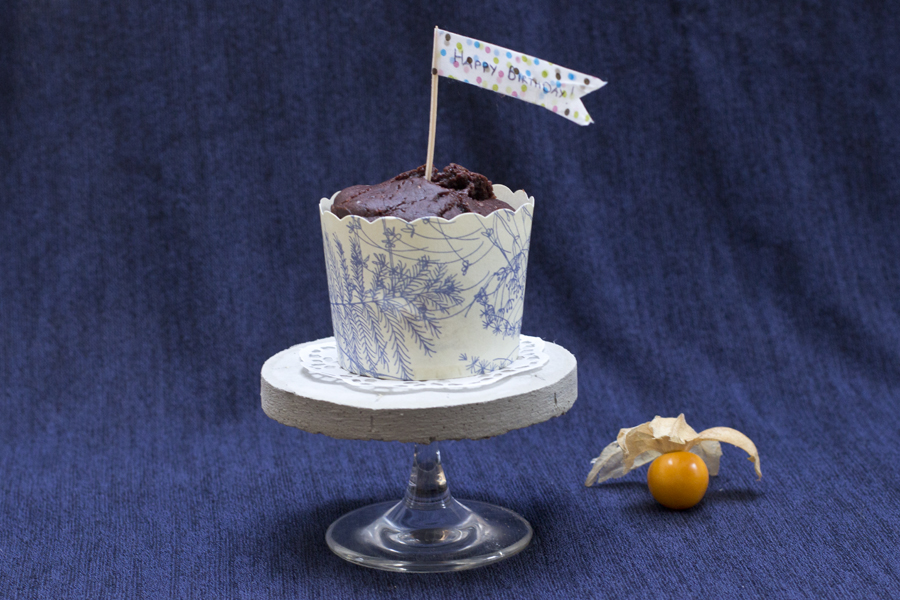 This stand can be more than just cupcake stand. You can also make a cake stand in the same way. It just needs to be bigger.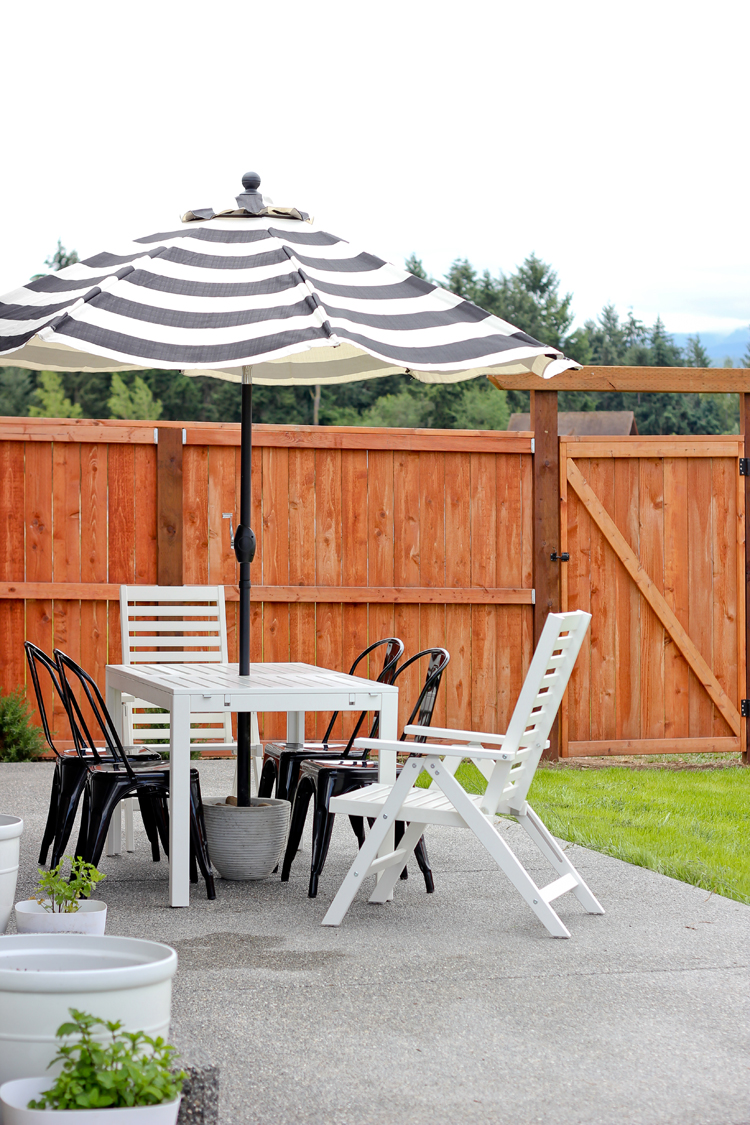 You have probably seen umbrella bases from concrete hundreds of times. If you've ever been to a beach, almost all umbrellas there have a cement type base. What I want to do is show you how you can make one at the convenience of your home and then use it for the umbrella in your yard.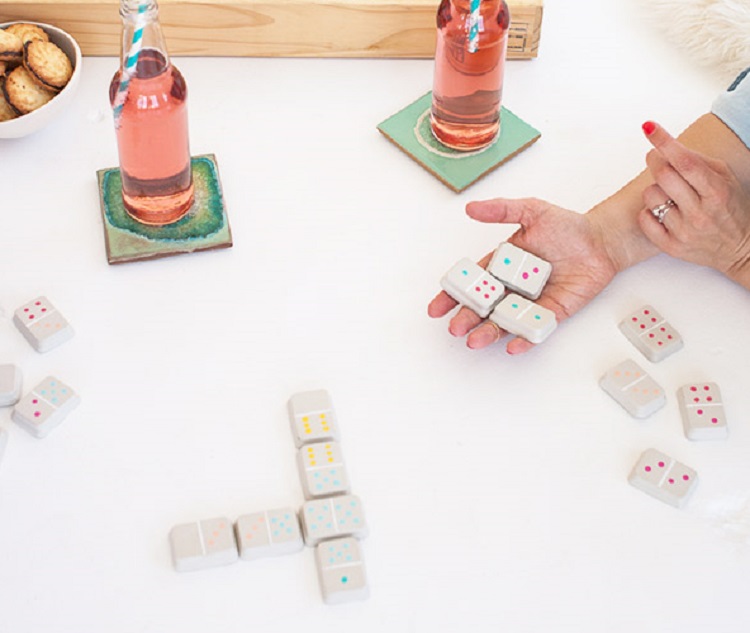 Who else here played dominoes as a child? I loved the game. It is such an addictive game, and unlike many other children's games, you need to turn on your brain and think. No matter if you are an adult or a child, you'll love dominoes. And now, there is no need to browse the stores looking for dominoes. You can make your own.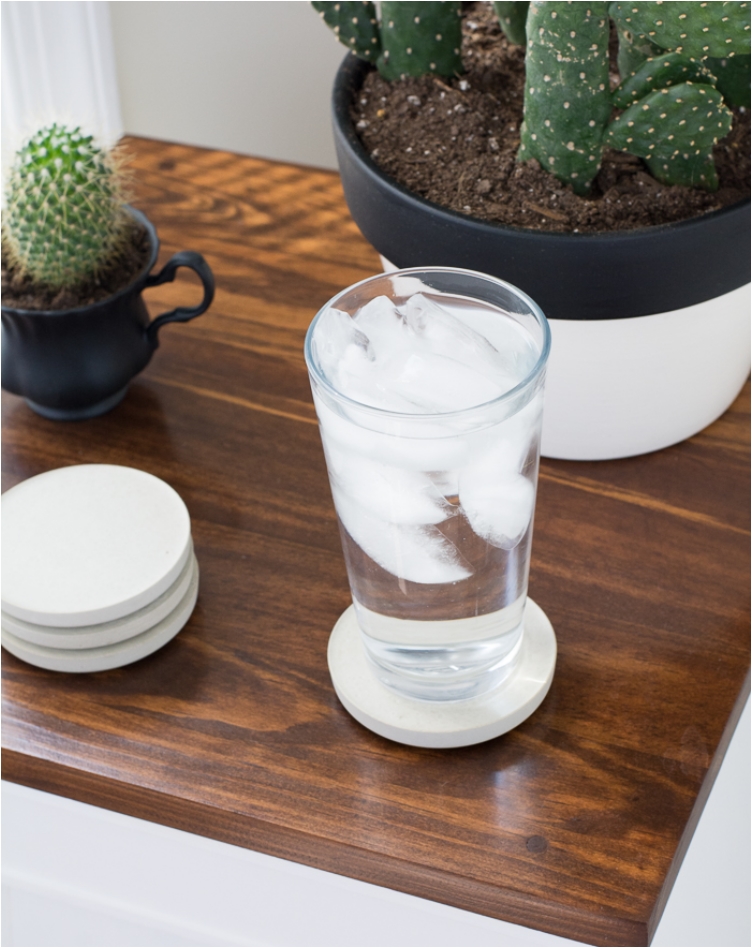 You see, concrete is actually practical material that you can use in a number of ways. Coasters are the latest example. They look simple, yet are very sleek and stylish.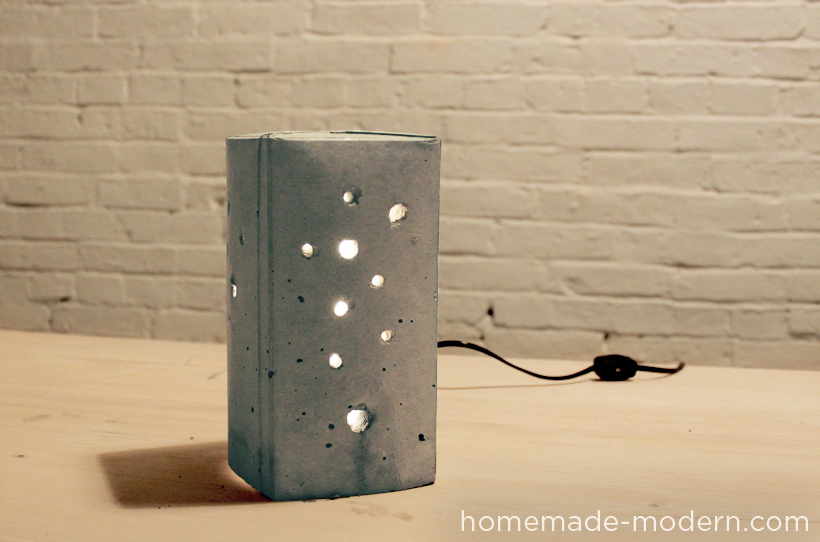 I know I gave you a concrete lamp at the beginning of this article, but that was more of a industrial-looking lamp. There are people that want to keep things modern in their home, with just a little touch of industrial style. This lamp is perfect for that occasion.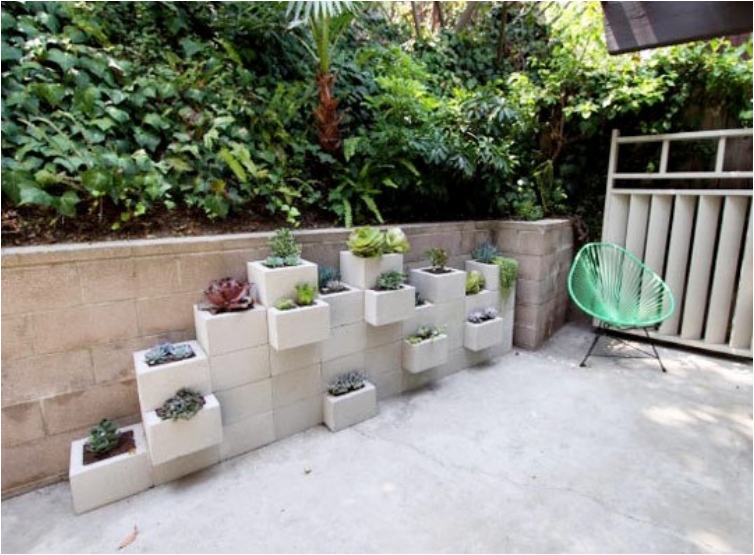 We had different types of planters, but at the very end, I'd like to share a big project with you. It is only natural that we finish off with a garden item, as concrete makes it living in the garden. I hope you enjoyed, and if you have any other ideas, feel free to share with the rest of us.