Nowadays, there are countless of car fresheners you can buy. But that is not the point. Yes, you can save yourself some hassle.
But to be fair, store-bought car fresheners have some odd scent. Anyone who has ever bought one knows it. Today, I would like to show you how you can make your own car freshener.
And the best part is, because you make it from natural ingredients, the scent and odor is much different than store-bought products. You can make this car freshener for yourself, or give it to someone as a gift. It is your choice. The ultimate goal is to make your ride more pleasant.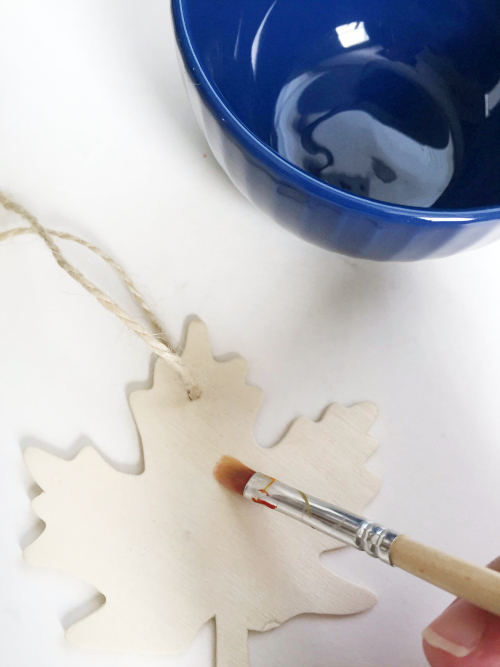 We start you off with a simple and easy to make car freshener. Honestly, this is one of the easiest tasks you'll ever have to do. And the best part is you can choose your essential oil. Whatever feels good for you, go for that. Those traffic jams will be much more pleasant when you wait in a car smelling good, right?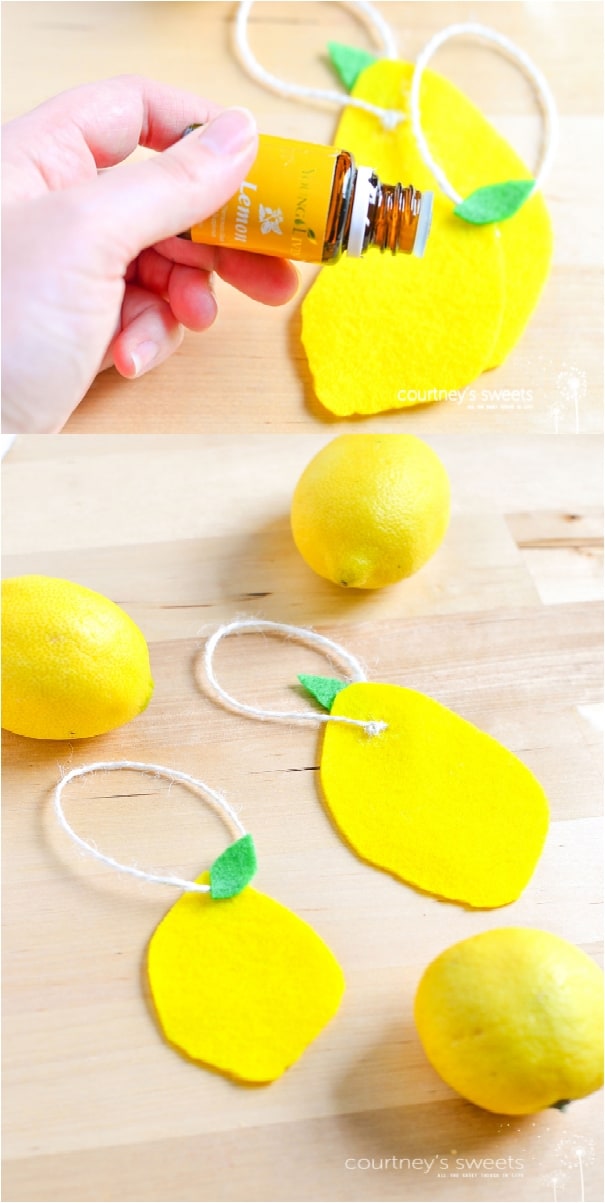 Lemon is one of the most refreshing scents in nature. It is no surprise lemon is part of many perfumes, skin care treatments, lotions, and so on. With that in mind, we go an extra level here. The freshener also looks like lemon. A touch of color in your car interior cannot hurt, right?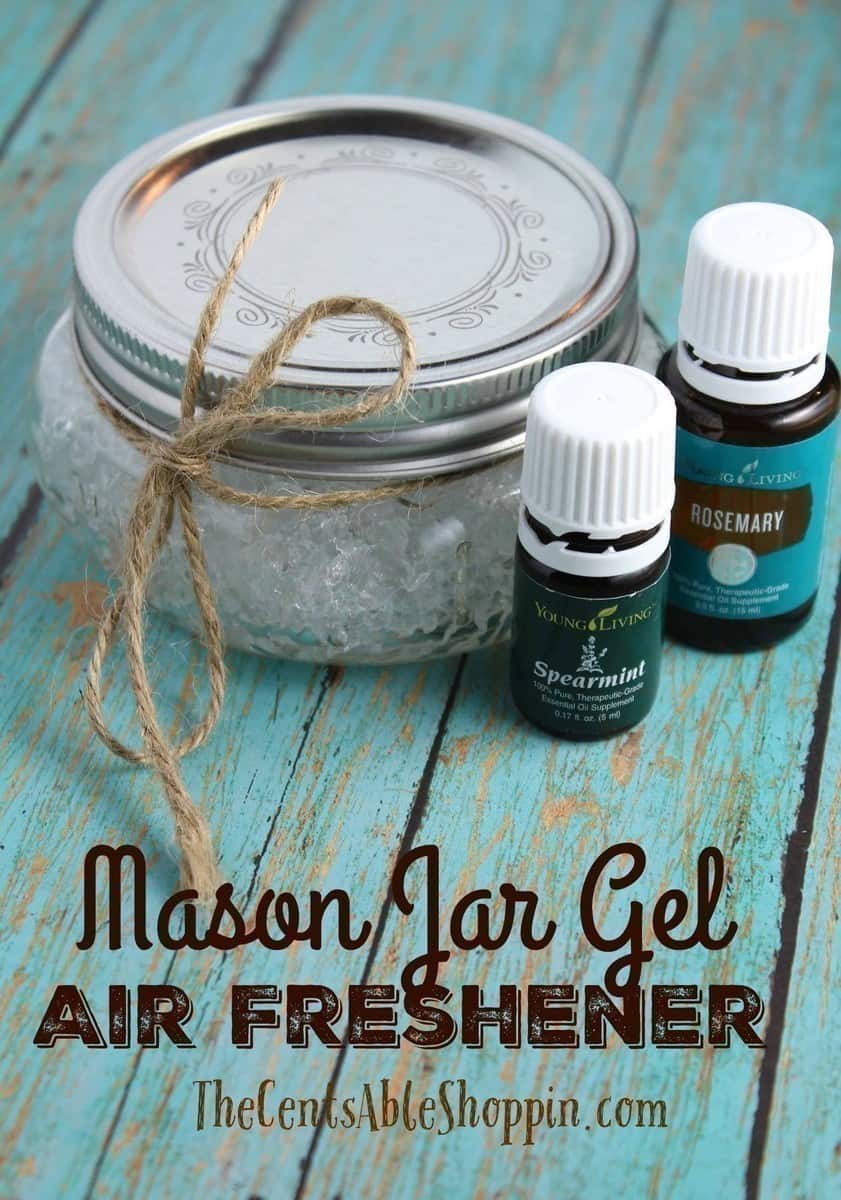 Mason jars are some of the most versatile DIY ingredients. I have written in length about the benefits and uses of mason jars in DIY projects. Today, we will look at a simple car freshener you can make in a jar.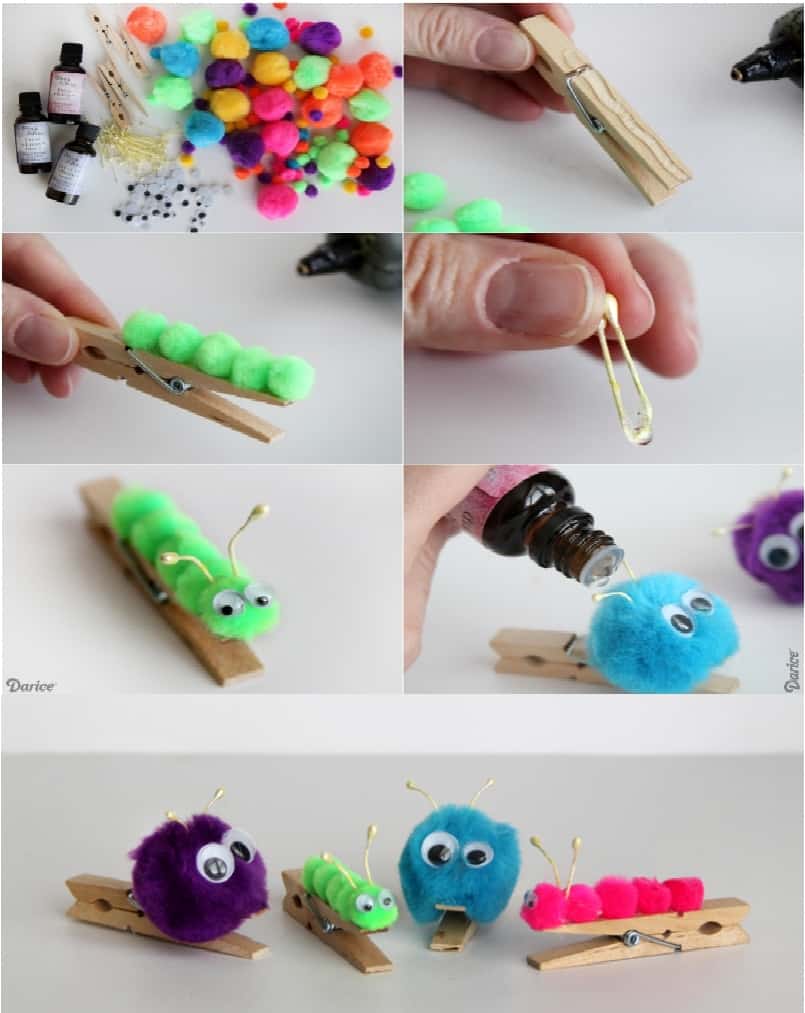 Some people want their car freshener to be more than just car freshener. They want to look good and creative. Well, I am sure you won't find this type of cute and adorable car fresheners in the store. Just look at how awesome those bugs look like. And the best part is, they smell awesome. There is your two in one project.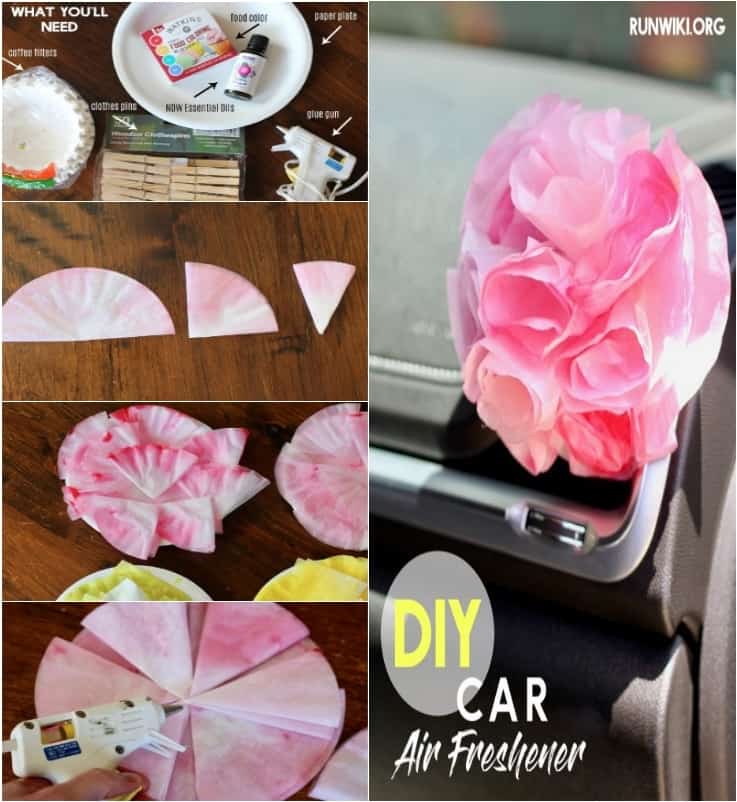 Coffee has a special place when it comes to scents. For years, coffee has been used to clear scents. If you've ever been to a perfume shop, you've noticed the beans of coffee that help you clear your scent before trying another perfume. Well, this car freshener will eliminate unpleasant odors from your vehicle in the same way. And in the same time, you can add some scent to make your car smell great.
Being one of the most widely recognized scents for calming and reducing stress, lavender has to be part of a car freshener list. This is one of my favorite designs, as it looks elegant and sophisticated. Definitely something you should get for your car.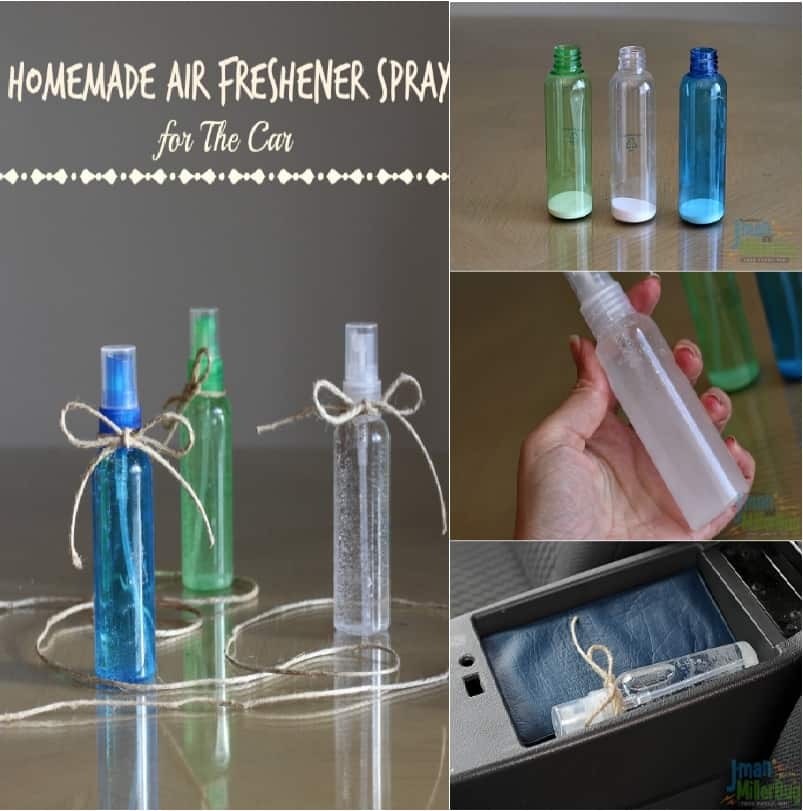 Making a spray is one of the simplest and easiest DIY projects. This spray freshener is extremely practical because of two reasons. First and foremost, you can place it anywhere in the car. You do not necessarily need to hang it at the mirror (the standard place). And second, because it is small, it is almost non-noticeable in your vehicle.

If you want something more refined and looking like a store-bought car freshener, this is what you should try. The goal here is to make your freshener obtain a particular shape, something that is characteristic for store bought fresheners. The difference is your own freshener is definitely made from natural ingredients. After all, you put the ingredients, and you know what you use.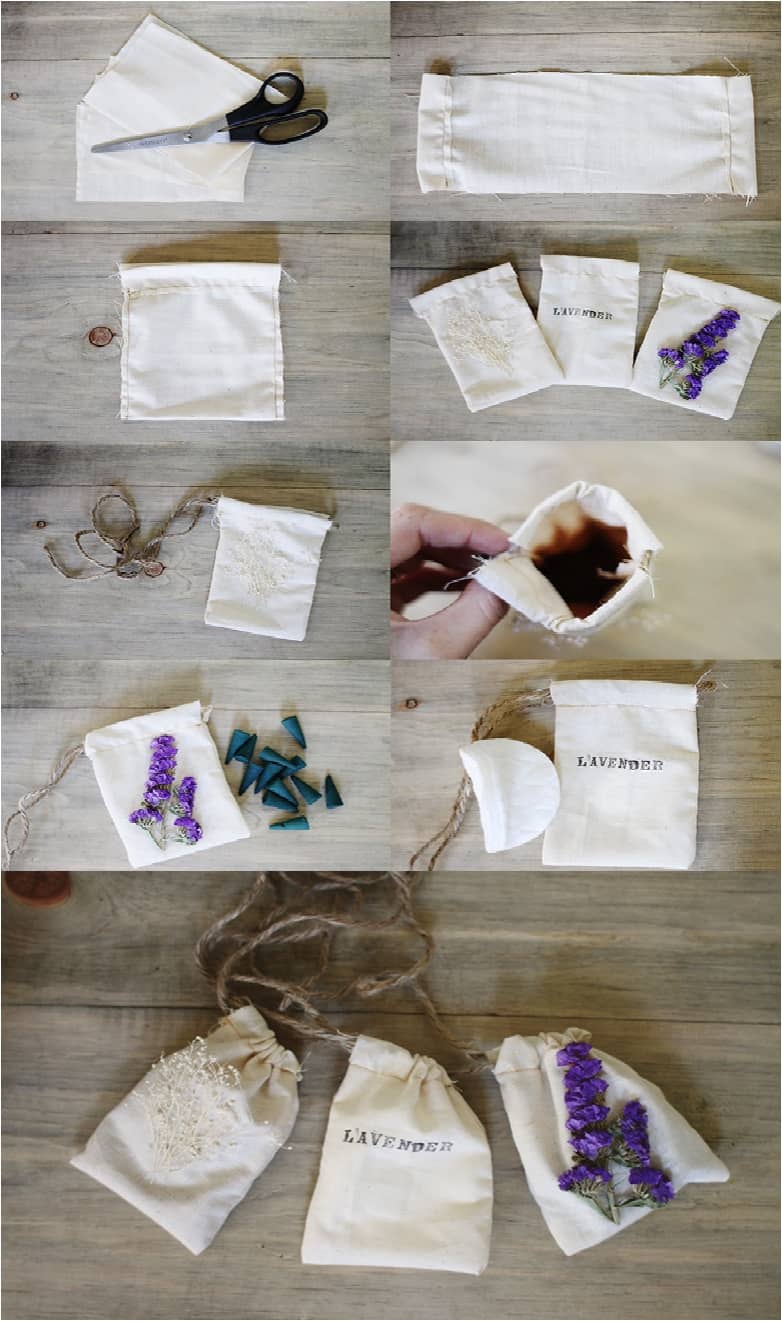 Pouches are a very elegant way of adding some scent in your vehicle. You can fill them with fresh leaves, which makes them that much more attractive. It is a different approach than most car fresheners that use essential oils.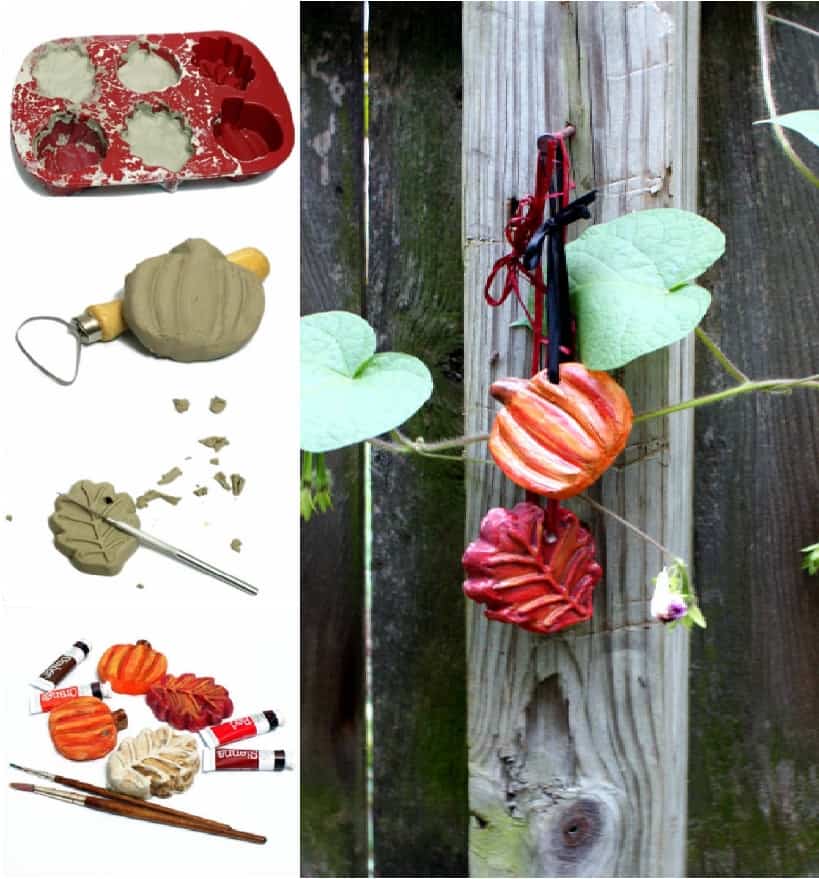 The downside of these fresheners is they are limited only to the fall season. However, if you like them, you can create your own version of winter, summer, and spring fresheners. Just let your creativity be the driving force.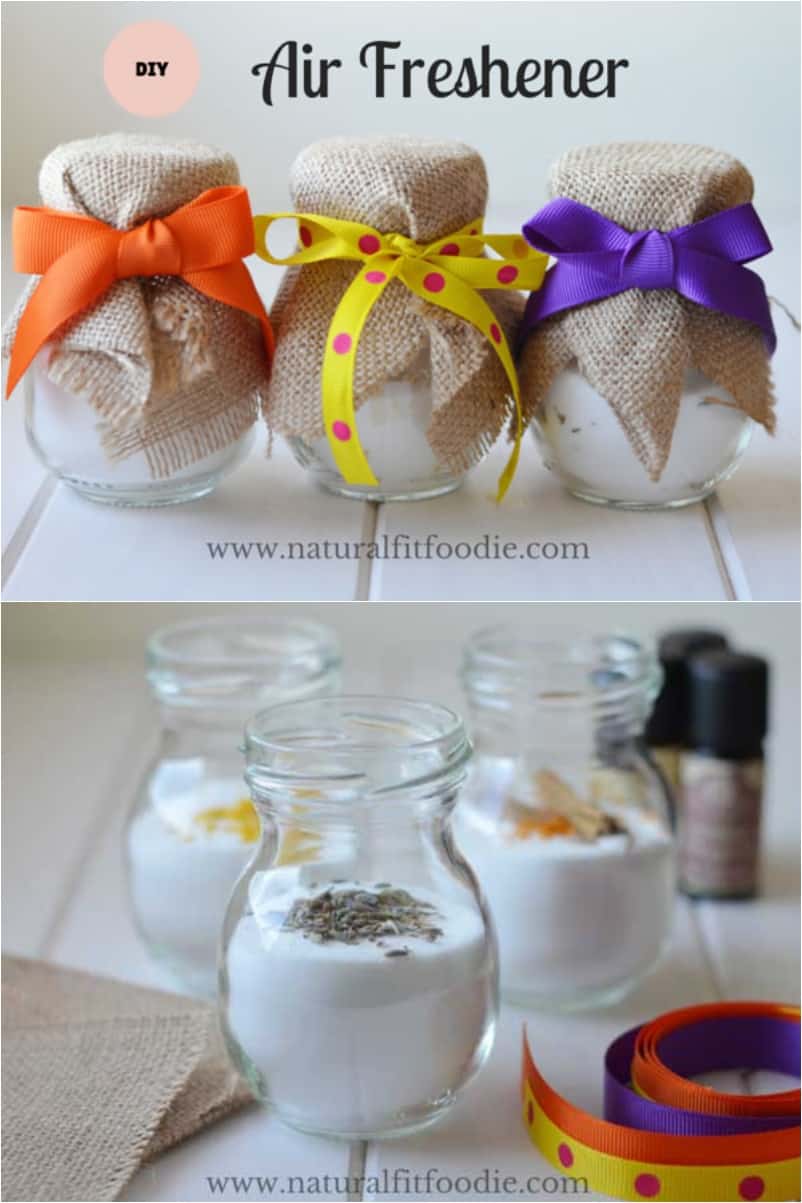 For those that do not know, one of the many uses of baking soda is to kill bacteria in armpit, making it a great deodorant. In your vehicle, there are also many odor causing bacteria that result in unpleasant scent while driving. So, baking soda works to eliminate those scents, and also add a scent you like.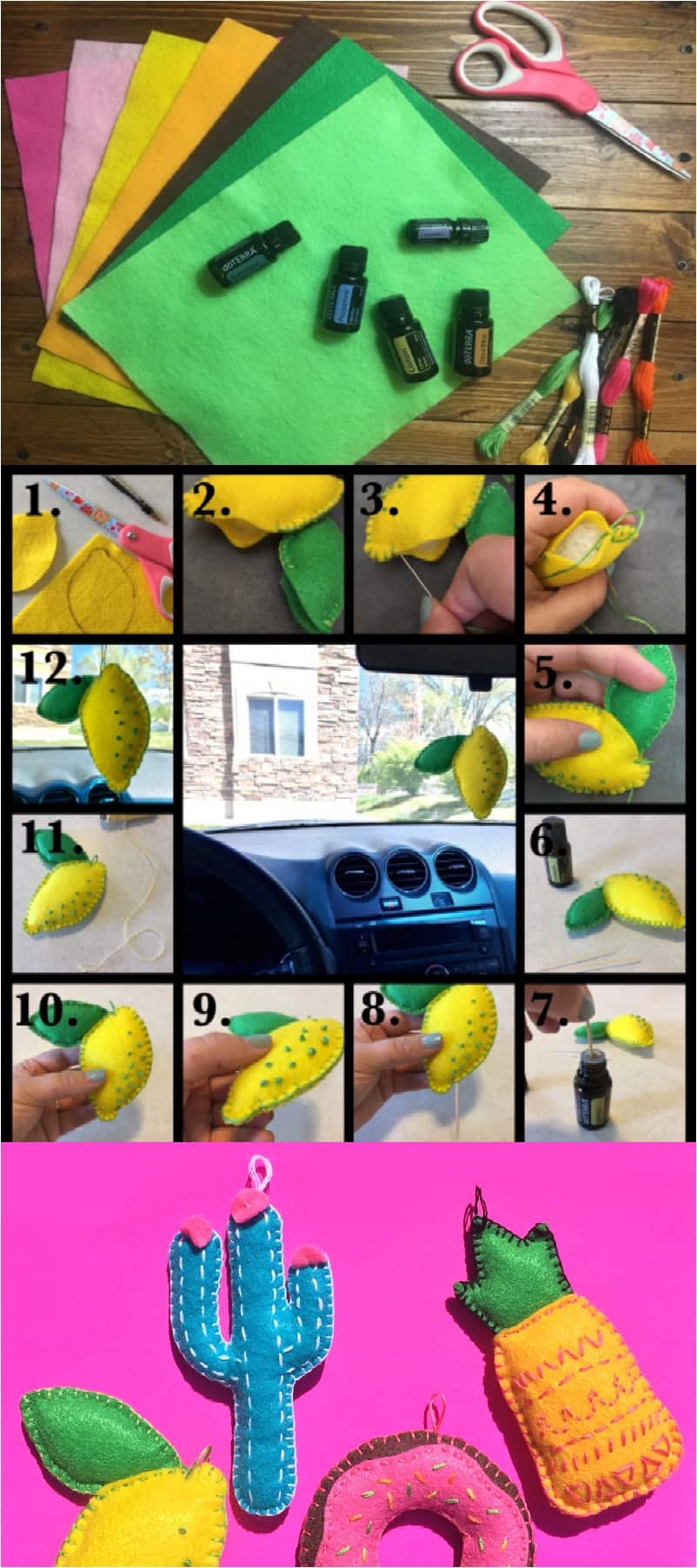 The best part about this freshener is the look. You see, there are so many creative shapes you can create. And they are definitely fun. Bonus points: you can make these with your kids for some bonding and quality time together. You can also spend the time teaching your kids valuable lessons about scents and taking care of the vehicle.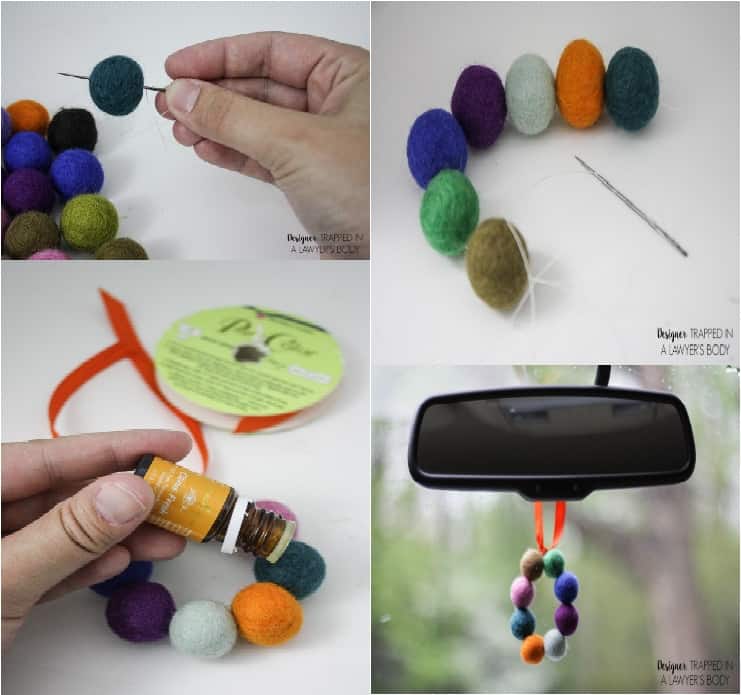 When you want something simple, yet interesting in the same time, few shapes and decorations can beat the pom-pom. I love the colors as they make riding in the car on those rainy days more enjoyable.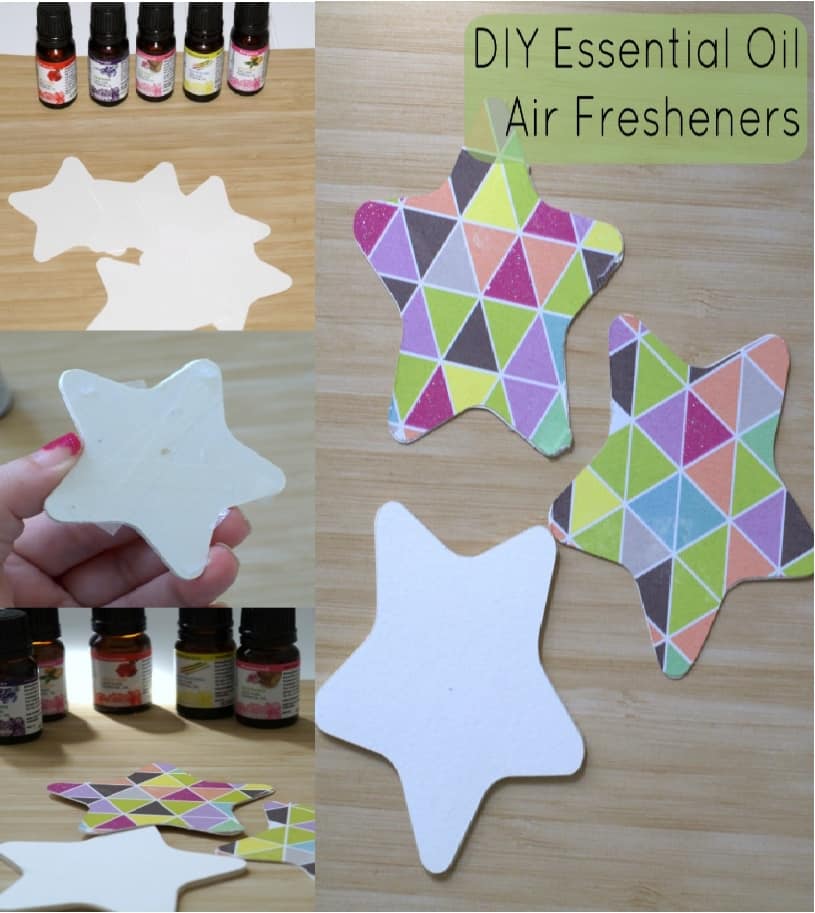 In some cases, a paper is all you need to get a job done. This is one of those situations, when all you need is some paper and essential oils to get your car smelling good.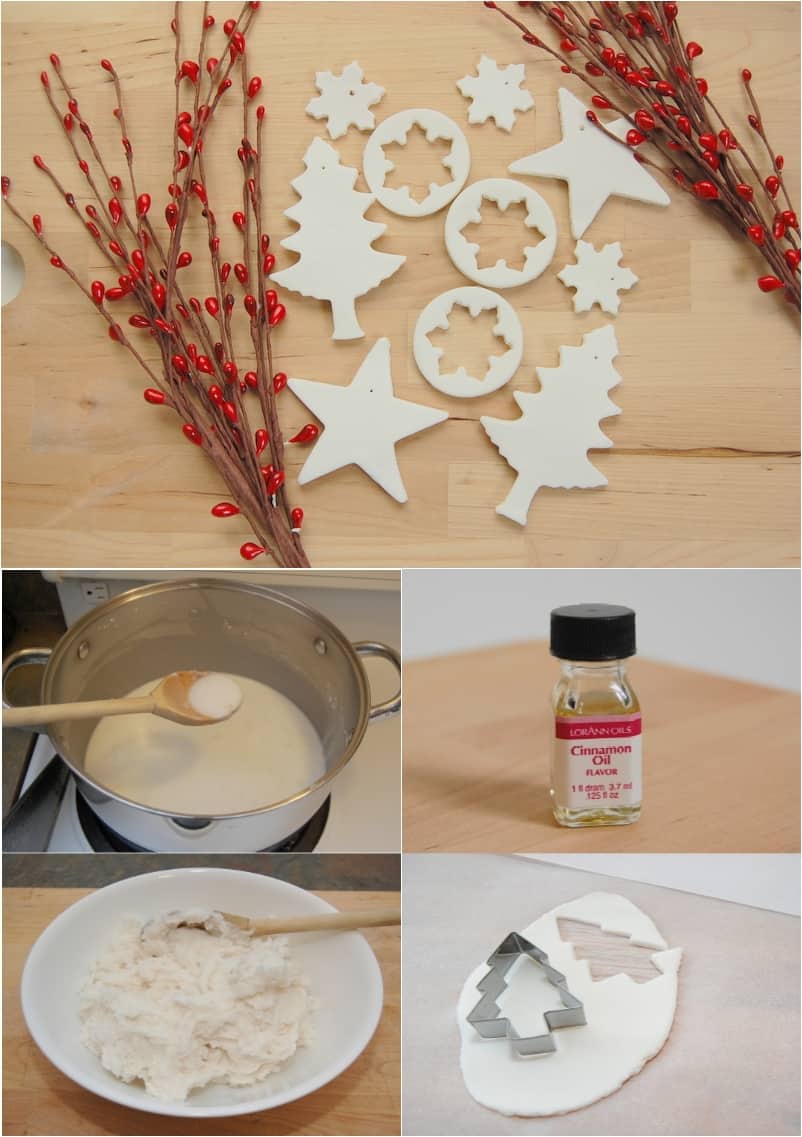 We finish off with a car freshener that looks a lot like a store-bought one. I said previously that you can achieve the same shape and form, but with natural ingredients. Well, enjoy the ride.