You can never have enough bags. That is for sure. Women are in love with bags like men are in love with soccer. There is no denying that fact.
Speaking of bags, the summer is the perfect season for some colorful bags. When you want to bring your colors out, the summer is one of the few seasons that allows you that. In winter, we all stick to monochrome black, white, and brown bags. But come spring, colors start to wake up. And they peak in summer.
So, with that in mind, let's talk about some colorful bags you can make on your own.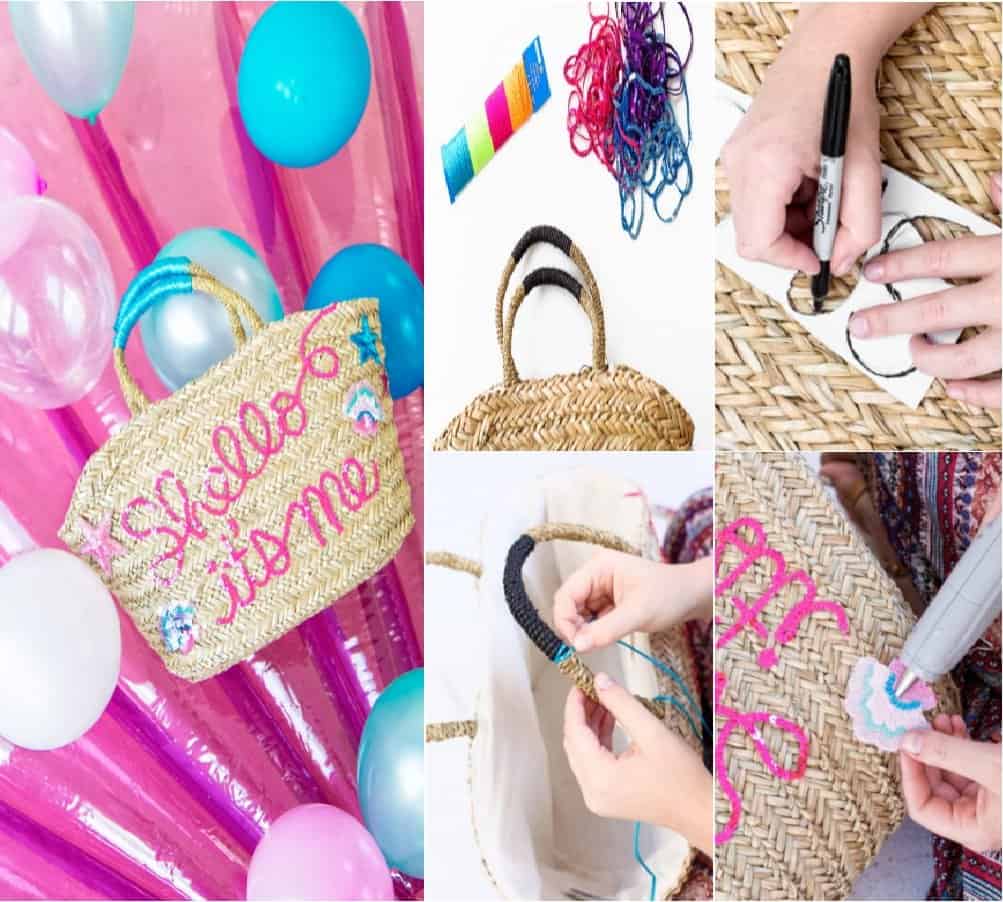 More than a clutch purse, and less than an actual bag, the sequin is perfect for when you need to carry just little more than few items. You can fit more than just the wallet and your phone in a sequin. And I want to give you a beach-inspired version that is just perfect for the summer.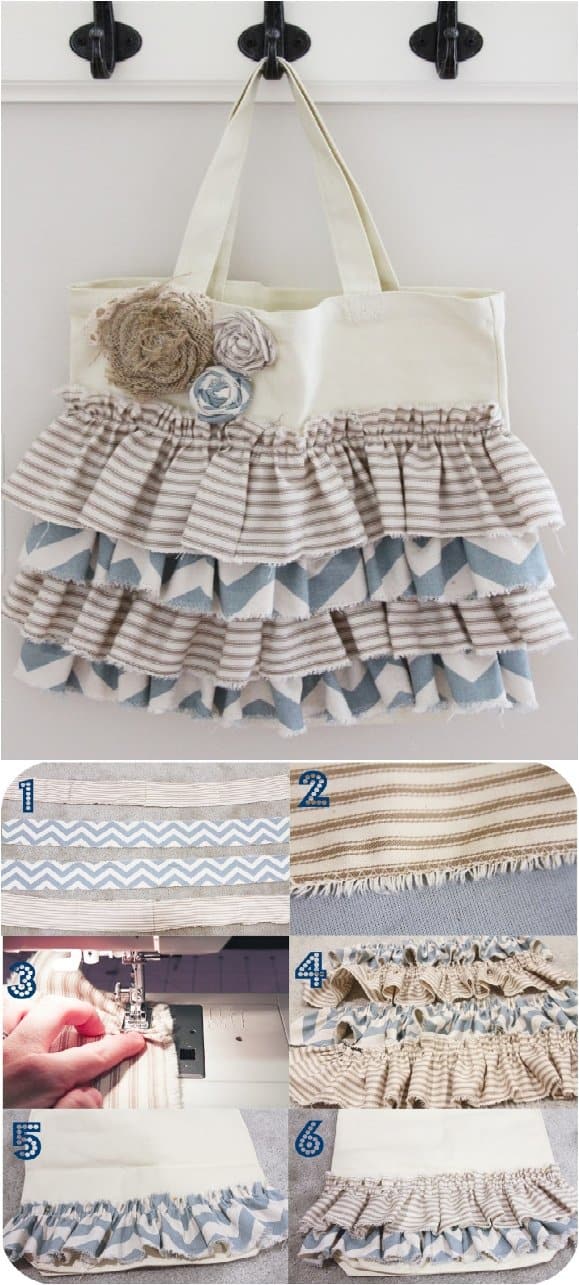 A tote is another bag that is just tailor made for summer. This one looks like a little skirt, and you just have to love the texture. Playful, interesting, unique, and with colors that bring memories of the sea, beach, and sand. That is more than some of us can hope for.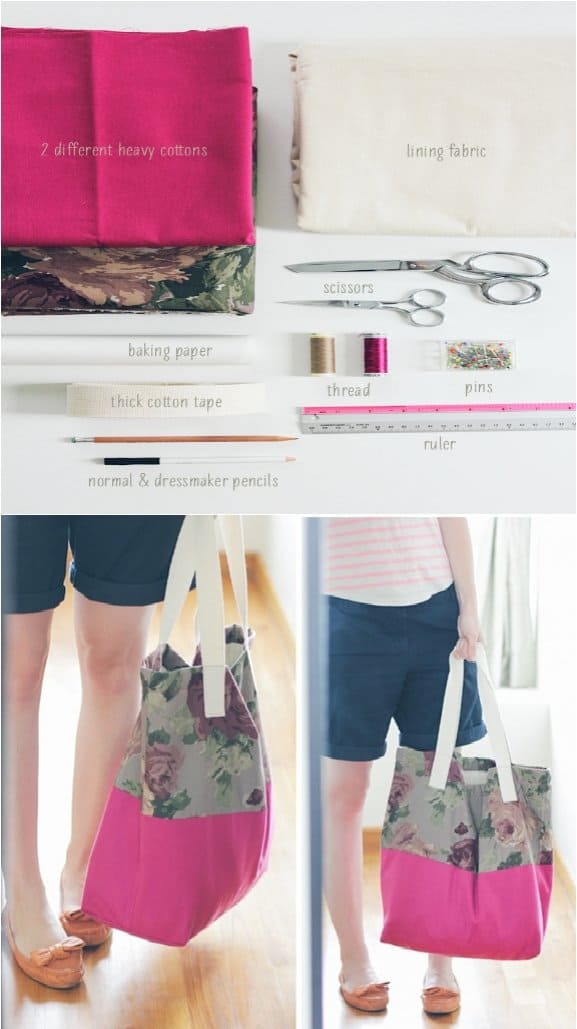 When you need "fill everything" bag, the tote is definitely one of the best options. With so much storage and space, you can fill your tote and leave for the day. You can be sure all your daily essentials will be in there. And because it is summer, I want to give you a colorful version that is easy to make.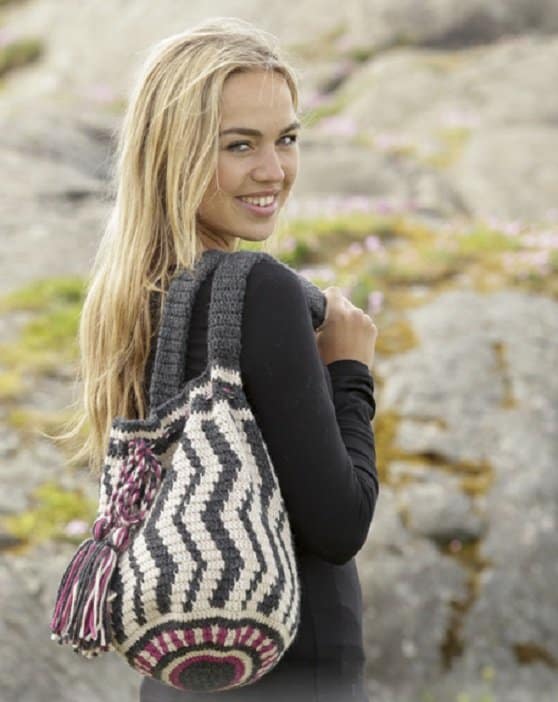 Sometimes, bags are all about being practical and useful. Other times, you want to be as fashionable as possible. If the latter is the case, the teardrop will help you look stylish while wandering the streets in summer. I know you might think the material is not summery, but do not worry. Just try it first.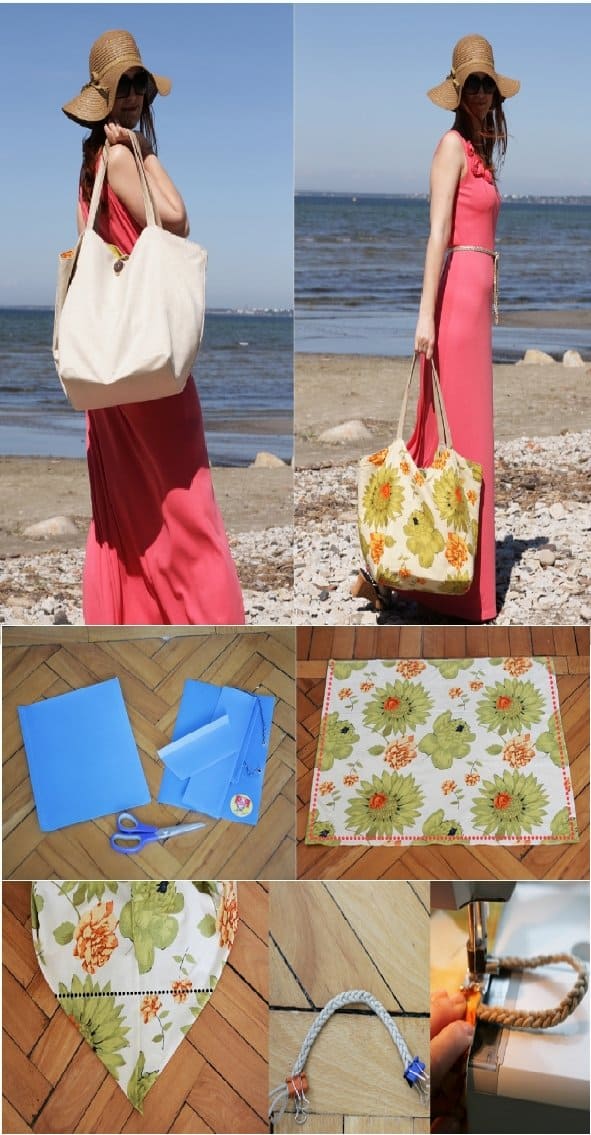 The quintessential beach bag is here. White, with flowers on one side, and big enough to fit all of your beach needs. Can you ask for something more? When it comes to perfection, this one comes as close as any.

It is all about colors in the summer, and this bag brings it. Again, the material is not so summery, but the colors are definitely. You can easily make it from any recycled blanket you do not need any more. Just look at the colors. I am sure you cannot find a similar bag in a store. And even if you find one, it will cost you a lot more.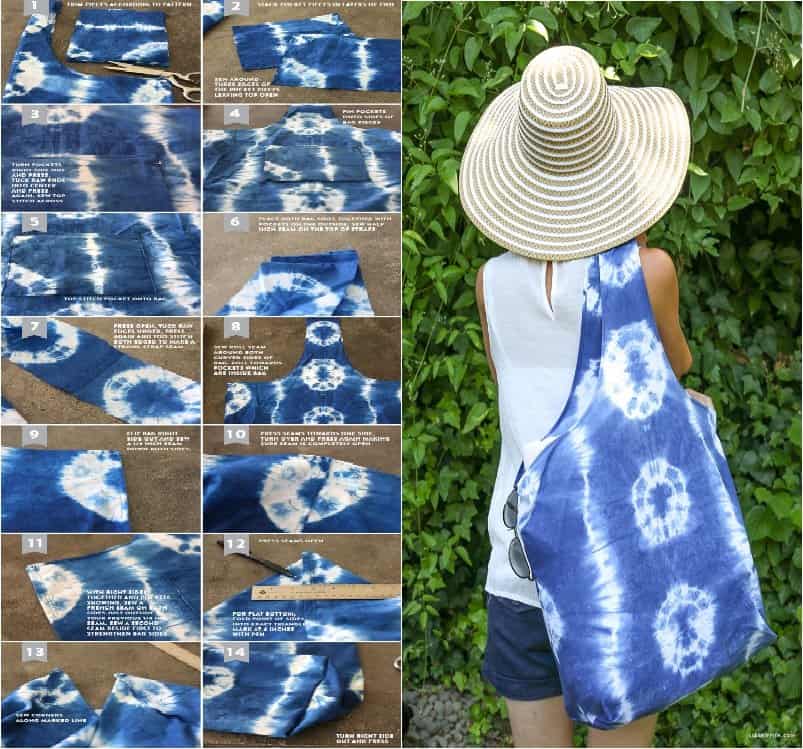 Another bag that is inspired by the sea, waves, and just the summer spirit. Works well with white outfit, some jeans, and classic beachwear. A hat on your head, and you are ready, set, go for the beach.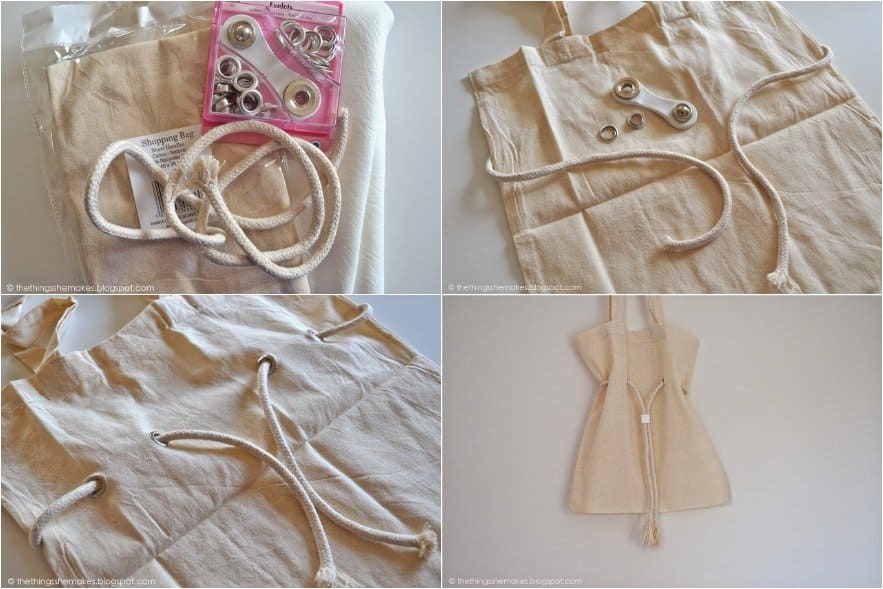 Sleek and stylish, this tote works wonderfully for any occasion. And you can pair it with any pair of bikini you have at your home. When it comes to bags, one of the keys to success is color that works well with any other color. This neutral shade fits the bill.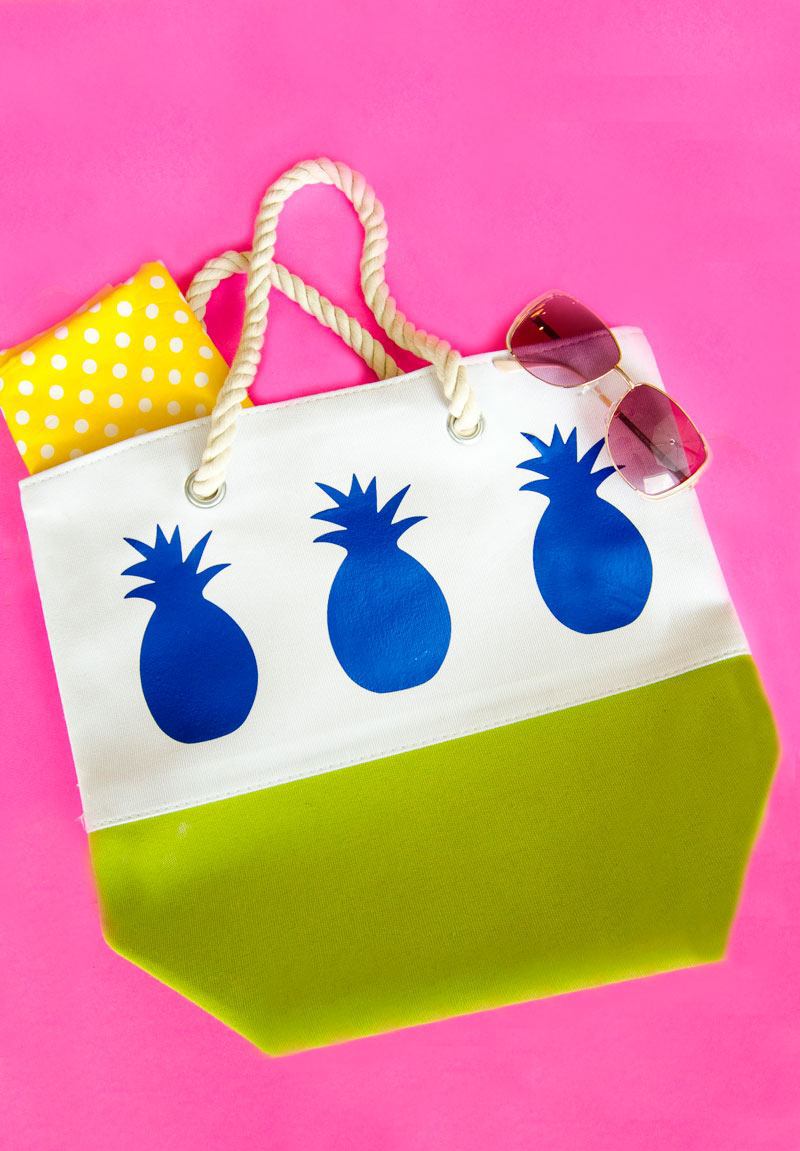 Another tote that can fit everything. The difference is this one is more whimsical than practical in terms of colors. But we are talking about beach bags now, and the pineapple will fit that spirit.
If there is one thing women love as much as bags, that is scarves. A great scarf will make you look fashionable and stylish in a matter of minute. You can go from casual to elegant in a second. With that in mind, a scarf bag. Right? I know what you are thinking. I cannot wait to get my hands on this bag as well.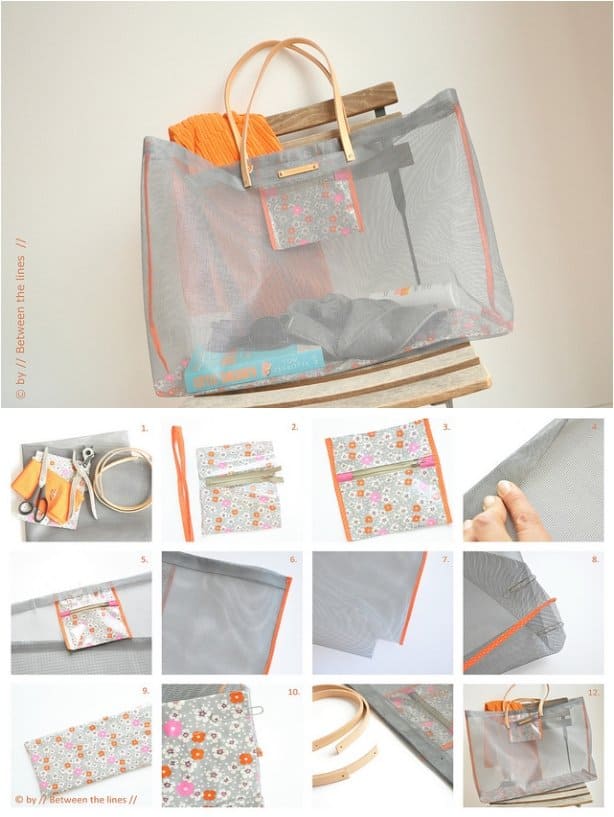 The purpose here is to be more practical than elegant. But that is good in certain cases. Going to the beach is one of those cases. After all, not all of us want to look as models when we walk on the beach. Some of us just want a bag that will fit everything, and will fill any purpose.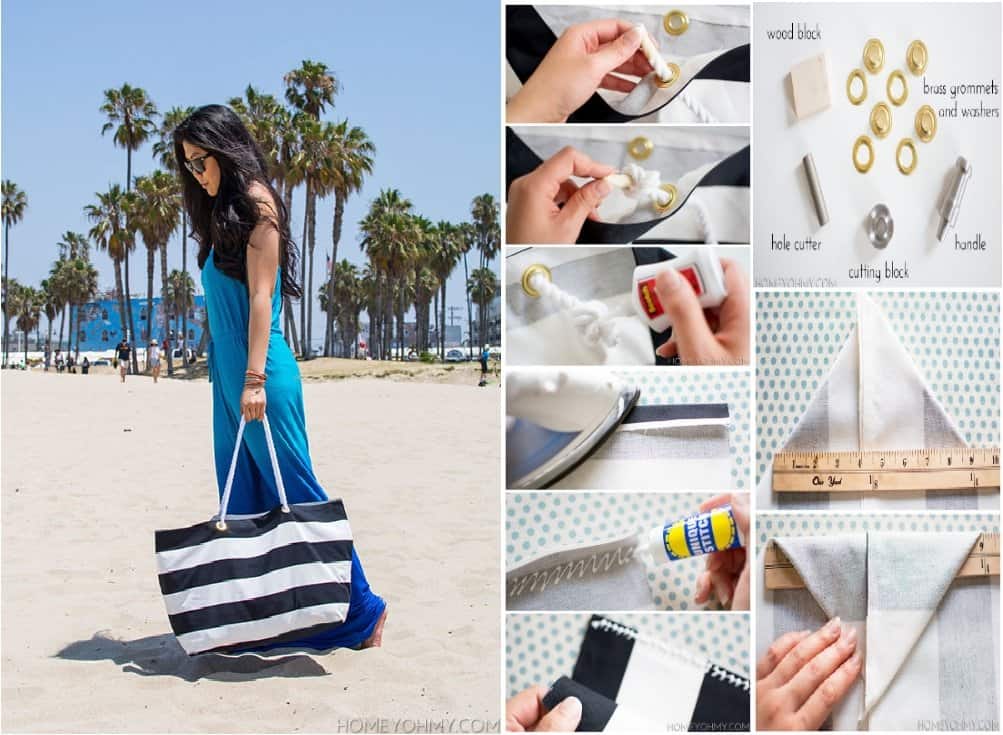 Looking at the picture of the bag, I am sure you are thinking "what store sells it". Not many DIY bags deliver the look of a store-bought bag. But this one is definitely on that list. With a navy theme, you are as close to a perfect beach bag as you can. And because you can make it without sewing, the bag is that much more great.

A bag made from a towel. Or a bag that can be transformed into a towel. Say it anywhere you like, but there is no denying that this bag is  easy and fun to make. It is up to you to chose the perfect towel for this purpose.
Now if you really like to get creative and into handwork, this bag is the one for you. It will take you a little more effort and time, but you will have a unique piece of accessory. Isn't that worth spending time for?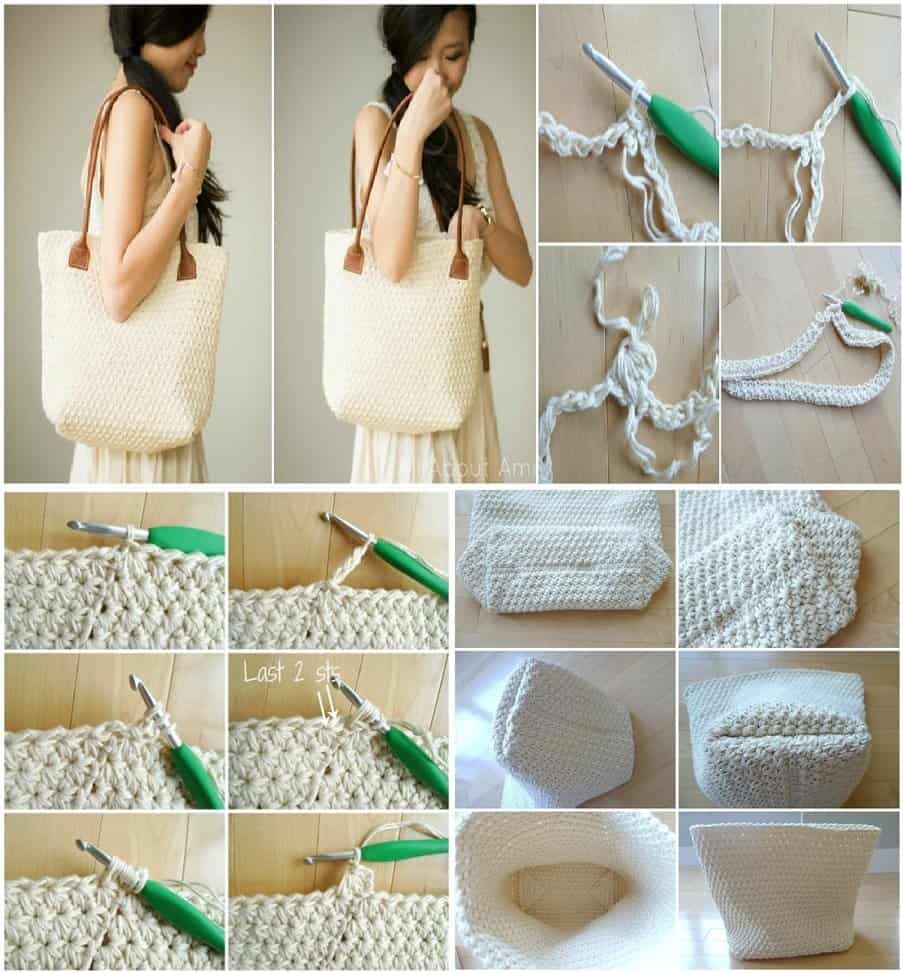 Another purse that looks like you've bought it from a store. That is a standard for quality. When a DIY bag looks like a store bought bag, you know you've done a great job. Not many of us can say that.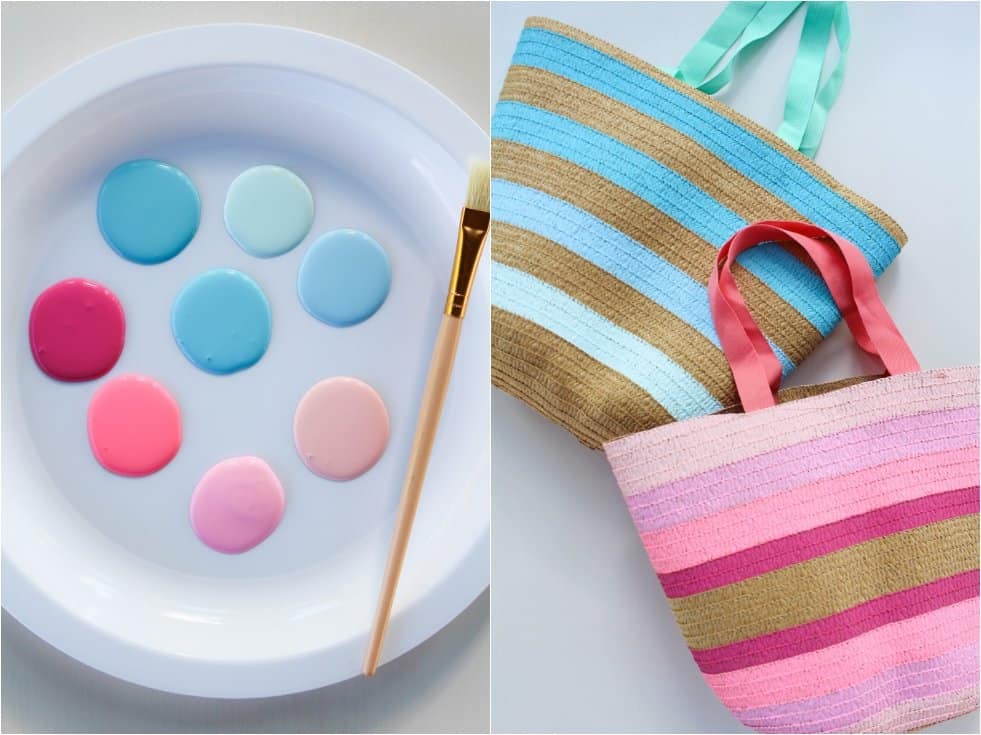 I must be honest, I am not much of a fan of the ombre. Not that I do not like it. I just do not like that ombre has entered every single aspect of our lives. Fashion, interior design, beauty, hair, you name it. But in terms of style and beauty, there is no denying that ombre makes this bag spectacular.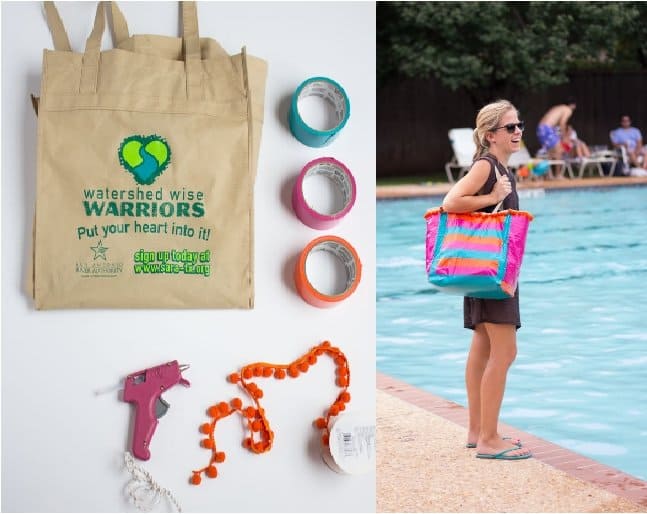 The true testament of duct tape. When you can make a bag out of duct tape, you know that duct tape is the best. In terms of DIY projects and materials, duct tape is one of the most versatile products you can find. With that in mind, I hope you enjoyed the list of bags. And I am sure I inspired you at least little bit to think of trying to make one.