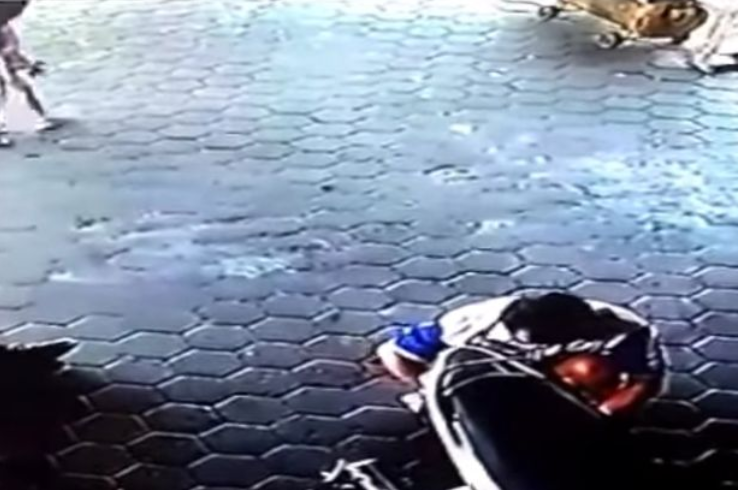 Dangerous Times Call for Desperate Measures
Children often view their dads as their first hero. Before teachers tell us about the stories of our nation's heroes or before Marvel and DC give us Wolverine, Thor, and Batman, we view our father as our saviour.
Aside from providing us with our daily needs, our dads also protect us from harm.
This is certainly true in the case of a so-called superhero dad from Jambi, Indonesia.
While he was busy repairing his motorbike in a moped shop, the man pulled off a heroic act to bail his kids out of danger.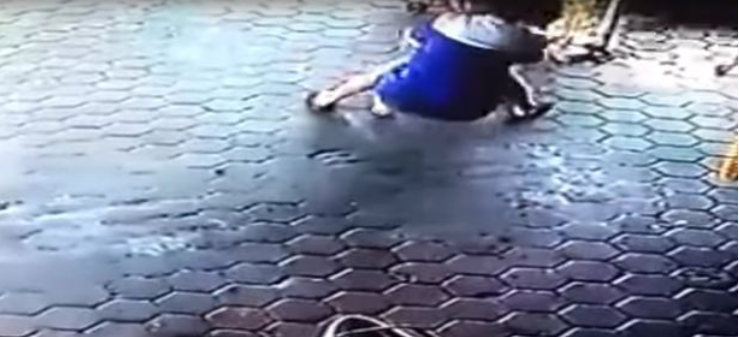 Thanks to his incredible and lightning reflexes!
In the footage, the man was seriously fixing his vehicle. As he did, he gave an occasional glance to his children, who were playing behind him at that time.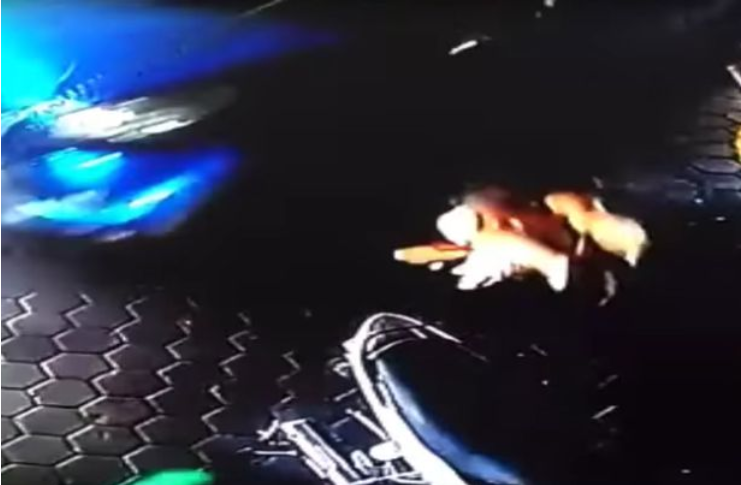 Just in the Nick of Time
On his next glance, the man quickly saw a car rushing towards his children's direction.
The vehicle was out of control and could cause serious injury or even death if someone got hit.  Luckily, no one was.
In just the perfect time, the father jumped and raced over his children. He then grabbed both kids with his arms and rolled back to avoid the car, which was inches away from them.
Watch the heartstopping save in the video below:
Two lives could have ended at that moment but a father's love proved to be the greatest superpower on earth.
It also shows that not all heroes wear capes. Most of the time, they are just in our homes. It could be our parents, siblings, or even ourselves.