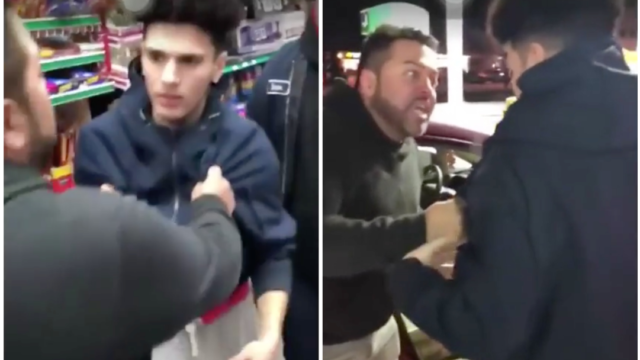 Meeting your ex's dad in the most brutal way possible 
If we find guys protecting their girlfriends romantic, nothing beats the heartfelt feeling of seeing dads go against every person who messes with their daughters. This one is a great example that shows no one should mess with anyone's daughter, every woman at that.
A father in this footage found his daughter's ex in a refilling station. Not any ordinary former partner, he is a guy who allegedly called her daughter a 'slut.'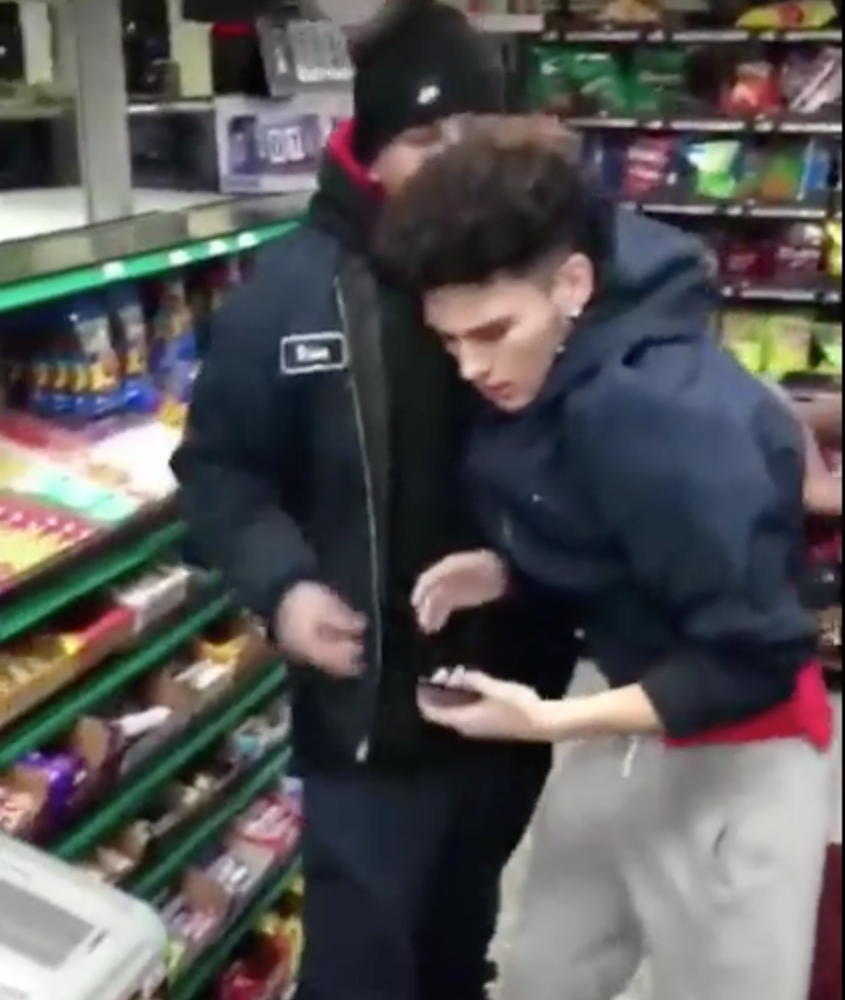 Dad has had enough of the slander
No time needs to get wasted, he immediately called him out of the gas station's convenience store with a few cohorts.
Picking him up through his shirt, the father tells the ex to enter his car, assuring him that's no one is planning to hurt him.
"You're coming with me!"

"Nathalie is no slut, okay?!"

"I'm gonna talk to you."
After the guy refused to do what the raging dad tells him to, he slapped him once. This was after the ex-boyfriend denied what he allegedly told the daughter.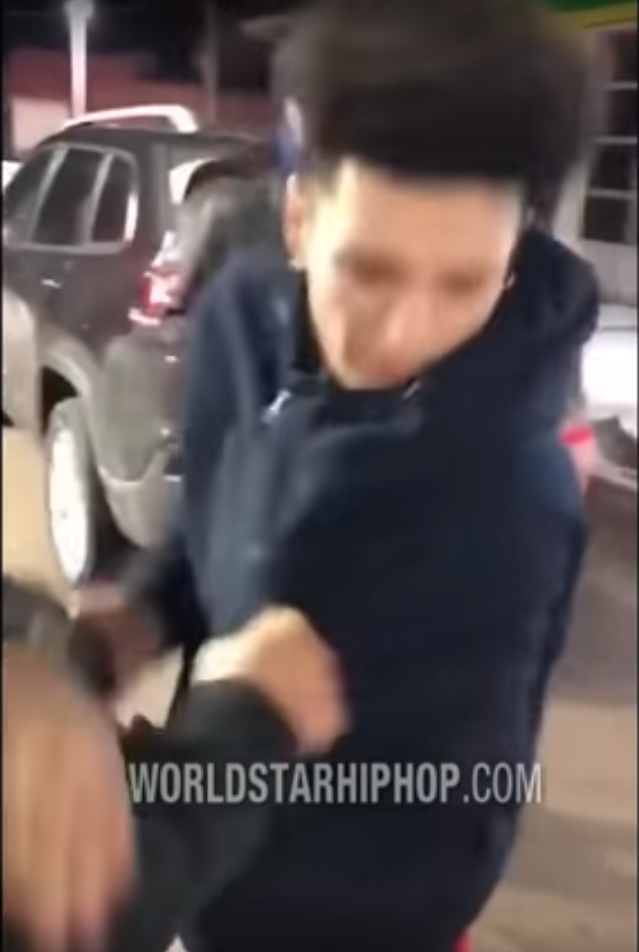 Nathalie has a nice dad they say…
Again, you don't mess with anyone's daughter and tell them you didn't do anything. Afterwards, the father goes on to issue a stern warning:
"If you look for my daughter one more time, you're gonna f*cking regret it."
While the dad decided that the lesson he gave is enough for the guy, another protective character jumped into the scene. Guess who? It's her present boyfriend. 
He was like standing alongside the dad for some time, waiting for an open opportunity to land a strike.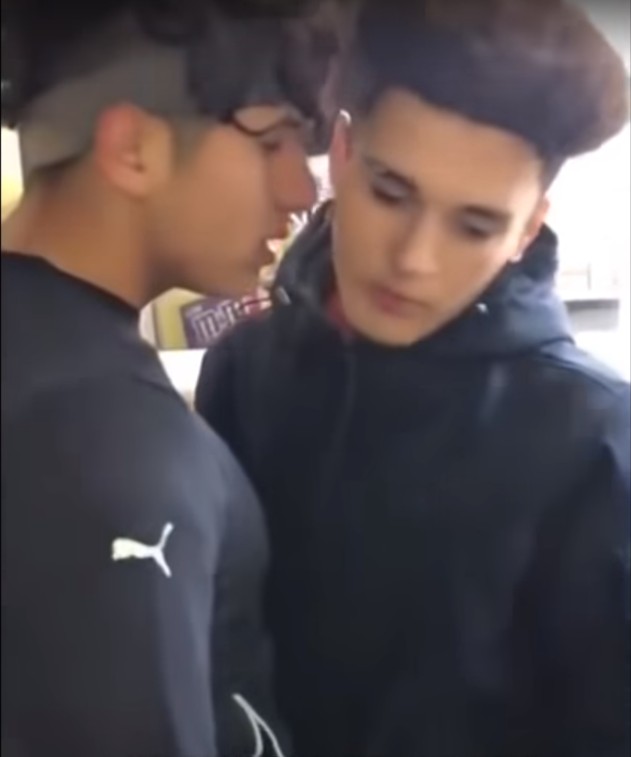 Using all the pride he has in his face, the new boyfriend continued to throw bad mouth on the suspected slanderer. Despite making it clear that he just wants to go, the boyfriend followed him after trying to run away.
Out of nowhere, he threw a pair of swift right hands that land flush on the boy's solar plexus.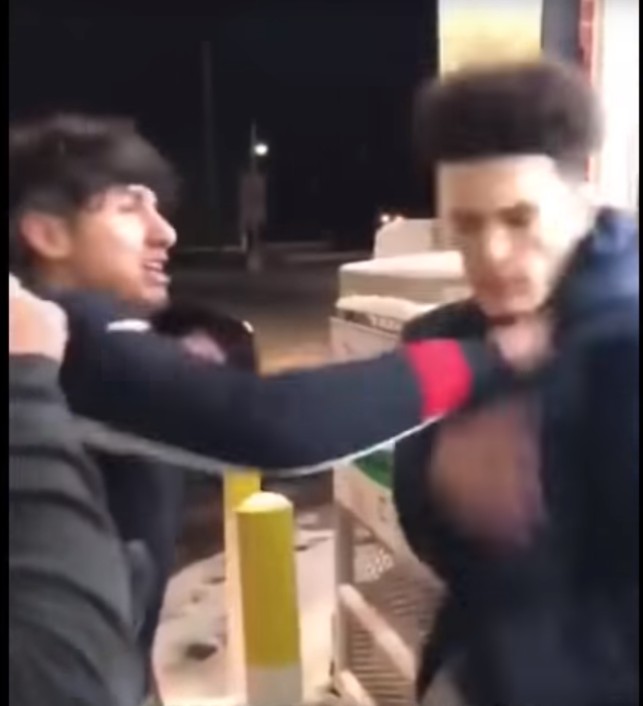 The poor ex went writhing on the floor in pain as the new boyfriend continues:
"I hope your f*cking ribs broken, n*gga."
Watch how the guys landed a slap and a series of jabs here:
Though no clear source confirmed that he really did call her a slut, one thing is for sure: he's not getting away with it if he does it once more.